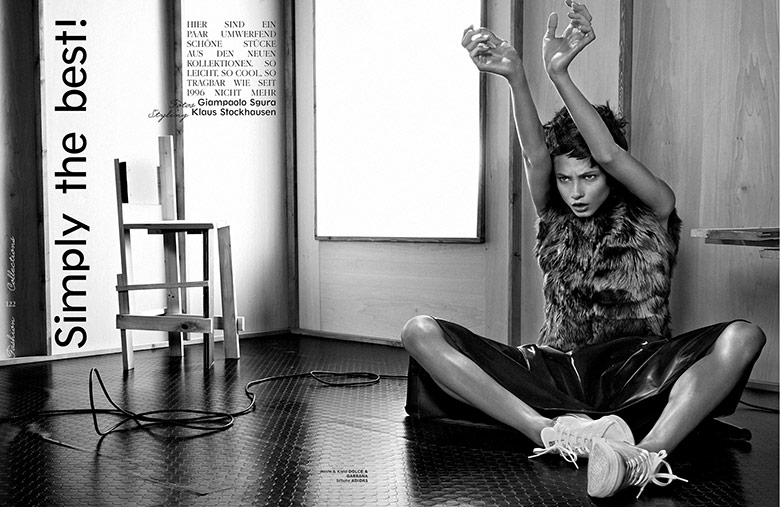 Minimalist aesthetics are presented through out model Anna Selezneva in photographer Giampaolo Sgura's story for the March 2014 issue of Interview Germany.
SEE ALSO: Anna Selezneva for Vogue Mexico February 2014
Straight shapes and clean surfaces are revealed in Giampaolo Sgura's latest caption for Interview Magazine. Working the shades of whites and blacks, Russian beauty Anna Selezneva is truly embodying the simplicity and effortless essence which graces stylist Klaus Stockhausen's minimalistic silhouettes when framed among wooden props.
Hair stylist Davide Diodovich has transformed Selezneva's blonde waves into a short black hairstyle whilst make-up artist Jessica Nedza has worked with brown tones to enhance Anna's natural facial features.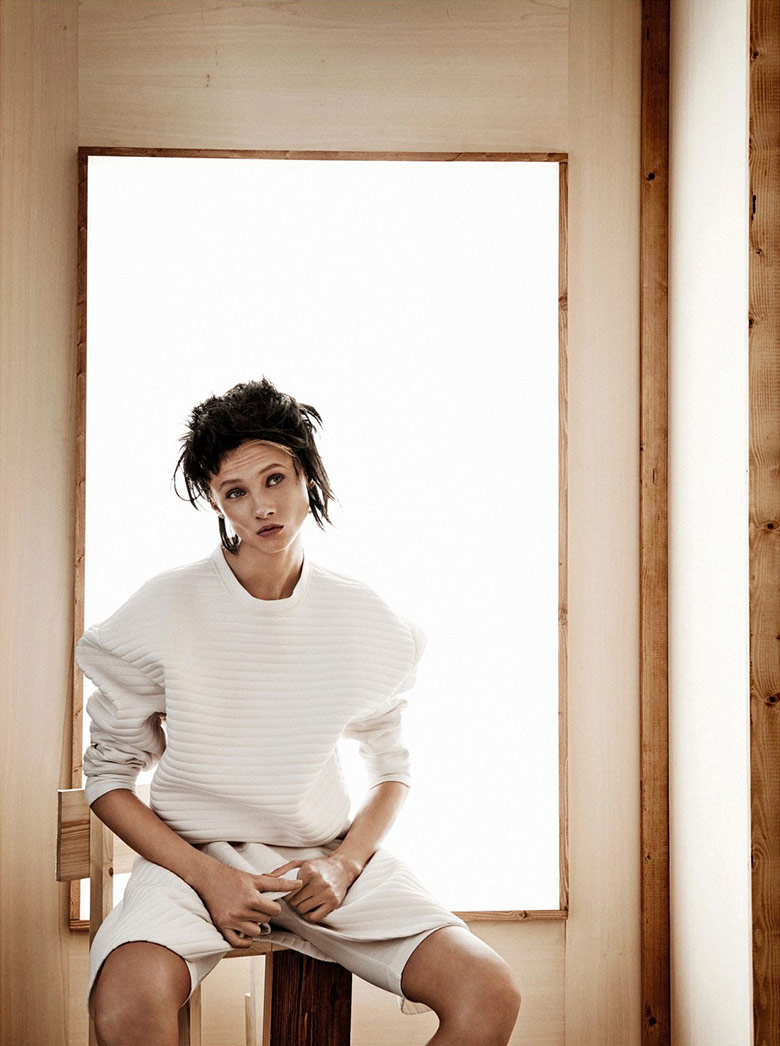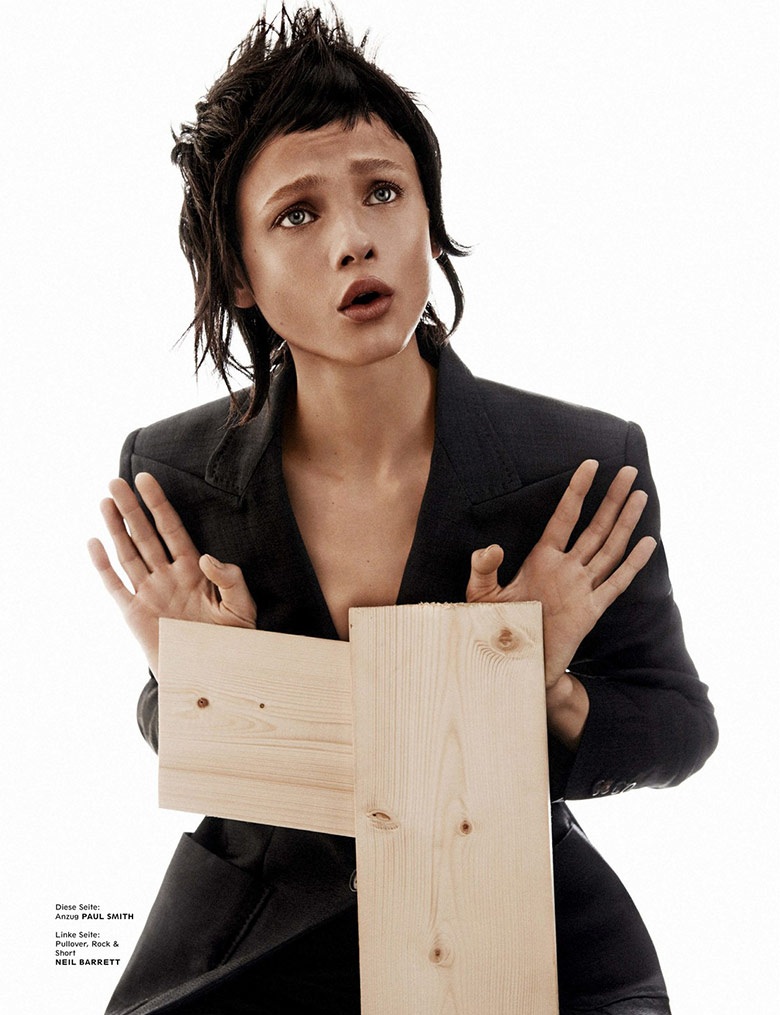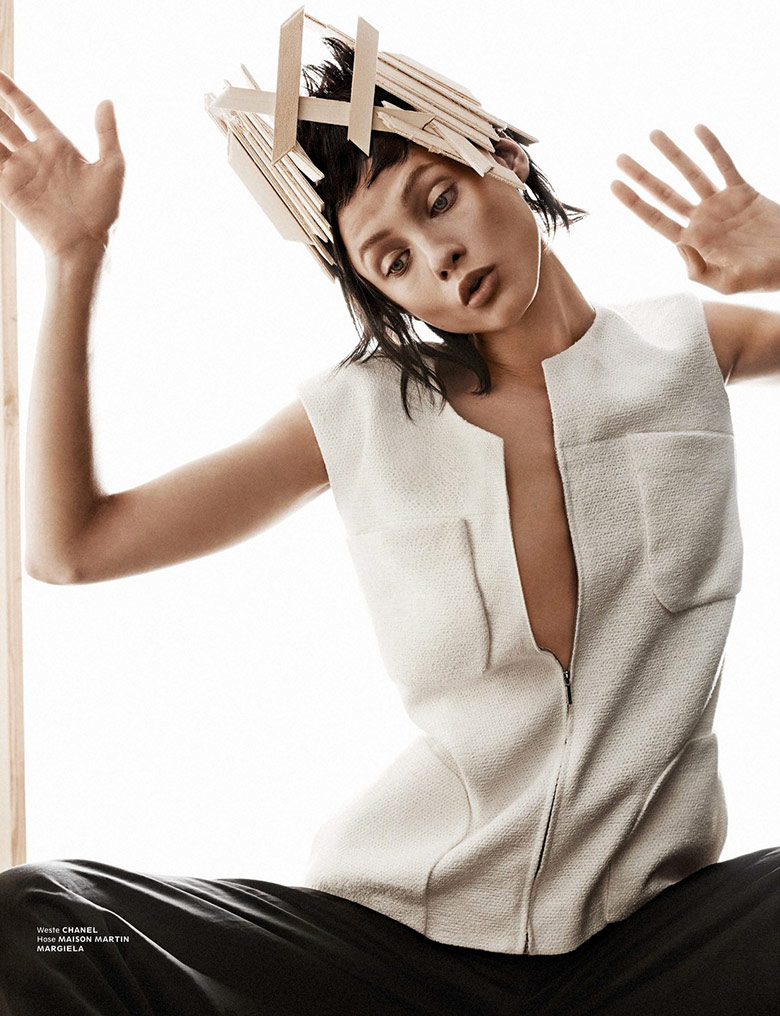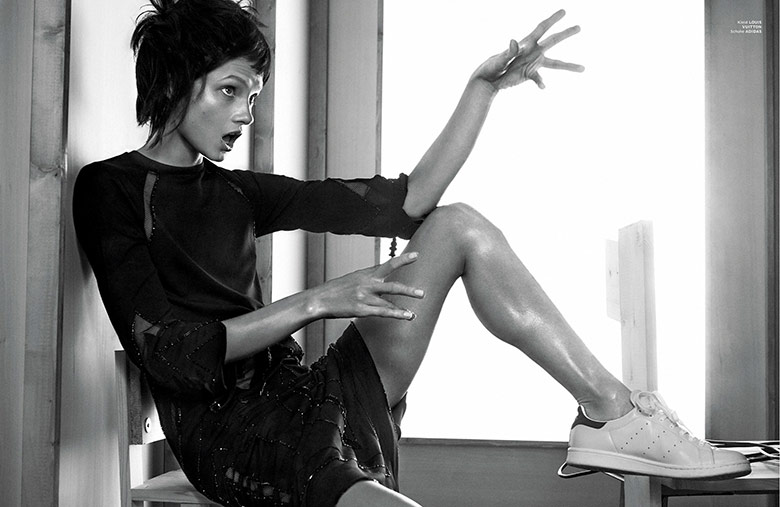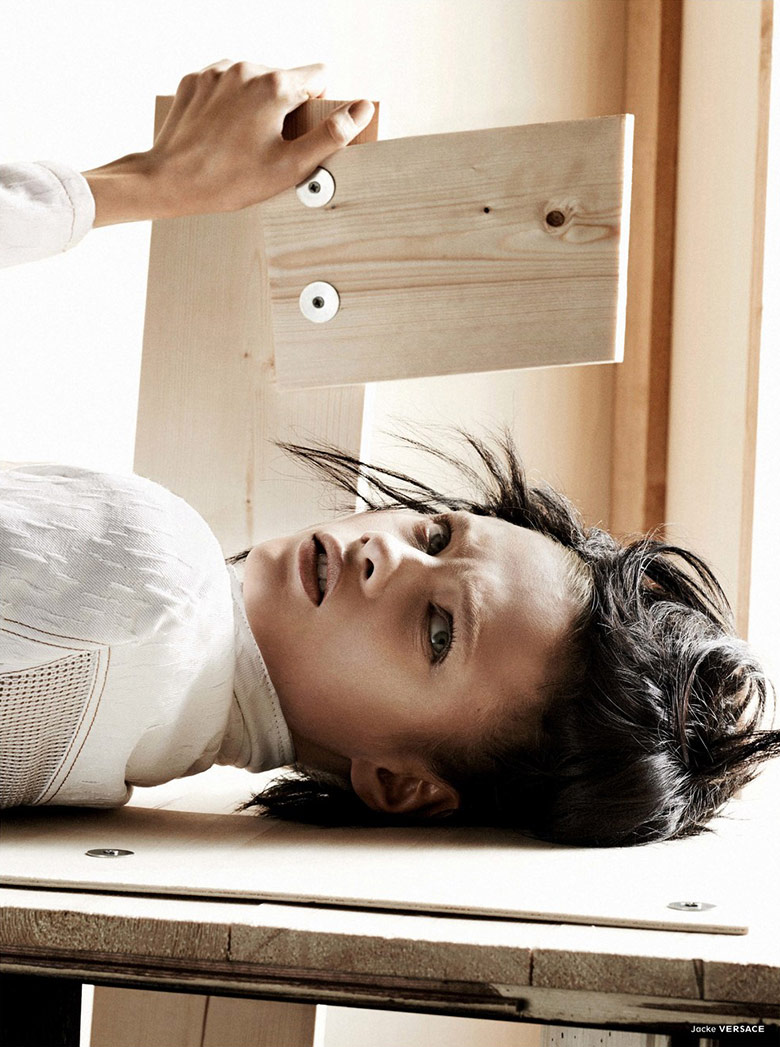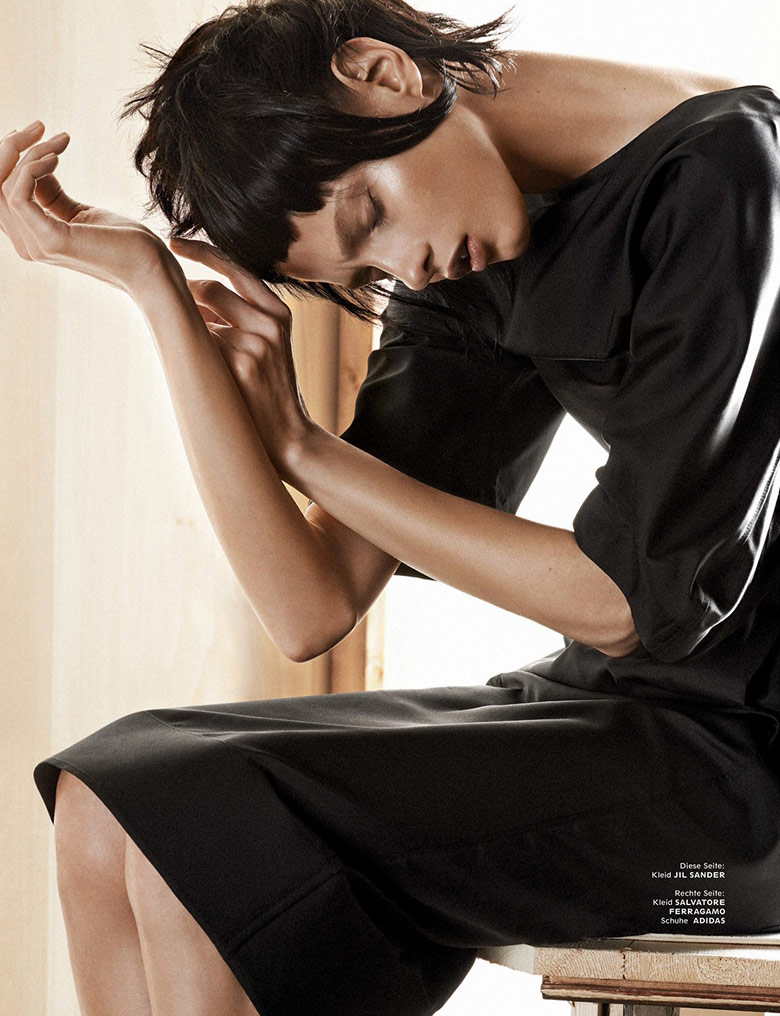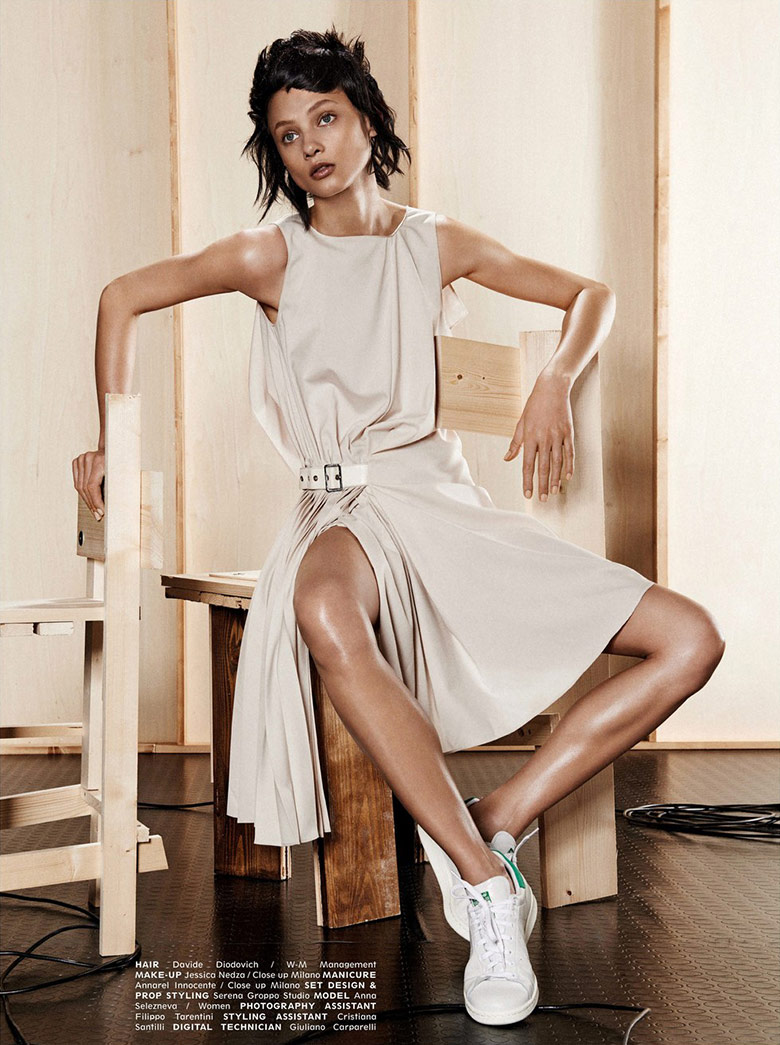 Text by Marija Filipova