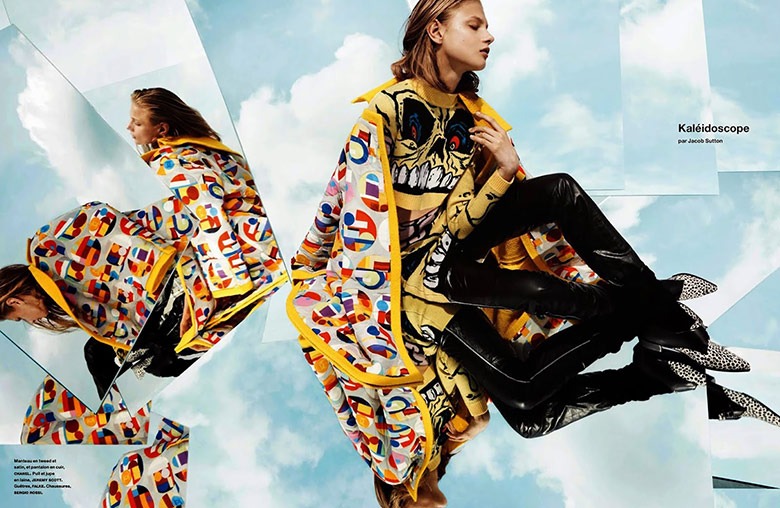 Jacob Sutton captures Anna Selezneva for Numero August 2014. Lucy in the sky with diamonds? More like Anna in the sky with mirrors. Stylist Shelia Single has brought forward a striking collection of designer pieces to feature in Sutton's latest spread including goods from Kenzo, Sonia Rykiel, Giuseppe Zanotti, Prada, Diane Von Furstenberg and Vivienne Westwood. Sutton's story, which is named 'Kaléidoscope' literally reflects the photographs and the graphic fashion along with it.
SEE ALSO: Anna Selezneva for Balmain 'Extatic' Fragrance
Different prints are mixed with one another without the clothes getting suffocated within them, a skill Single has proven to master. The looker Selezneva is working playful woolen coats and shorter jackets along with extravagant bottoms that Single so thoughtfully selected. Keeping the focus on the fashion's graphic circus, make-up artist Mathias Van Hooff and hair stylist Christian Eberhard went for a laid back and effortless look for Anna's appearance.