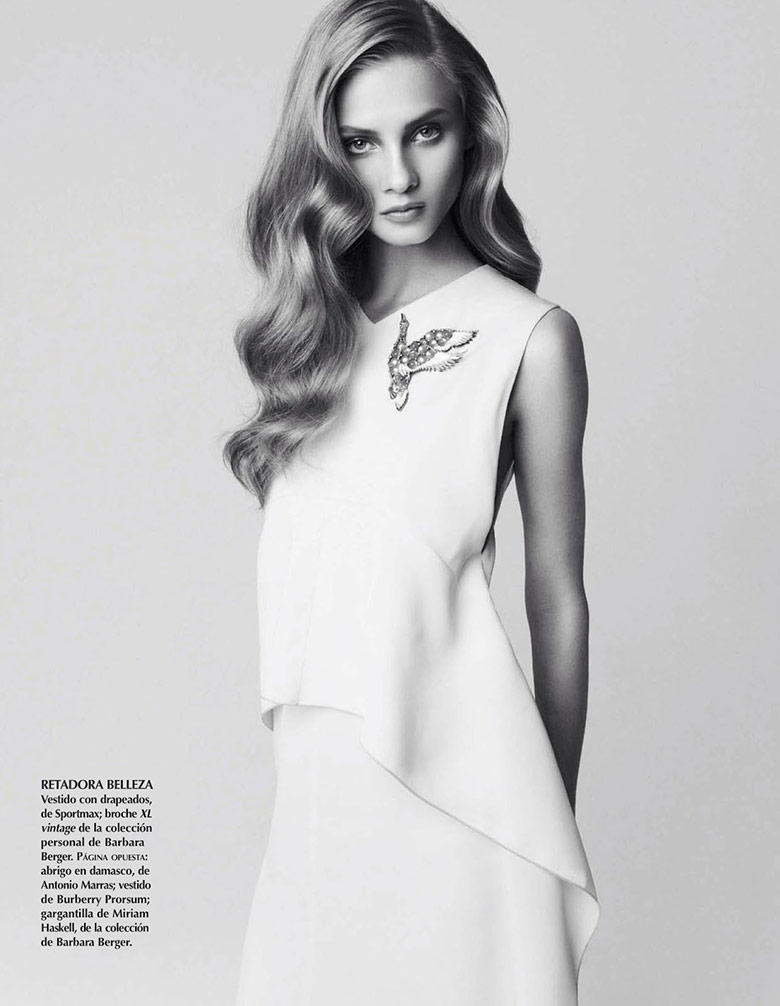 A flirtatious and somewhat prude portrait of Anna Selezneva is captured by Nagi Sakai for the February 2014 issue of Vogue Mexico.
SEE ALSO: Anna Selezneva by Lachlan Bailey for Vogue Paris December 2013
The flawless beauty, Anna Selezneva is showing off her mesmerizing charm when framed by photographer Nagi Sakai for Mexican Vogue. Posing against patterned wallpaper while presenting stylist Sarah Gore-Reeves' wardrobe choices, Miss Selezneva polished essence is beautifully gracing Nagi's elegant spread.
Pinks, whites, blues and metallics are colors displayed within the exquisite textures which are covering the striking figure of Anna.
Hairs tylist Roberto Di Cuia has enhanced Selezneva's golden hair with "old Hollywood glam" waves whilst make-up artist Niki M'nray has worked with bronze tones and a nude lip to portray Selezneva's innocent role in Nagi Sakai's story.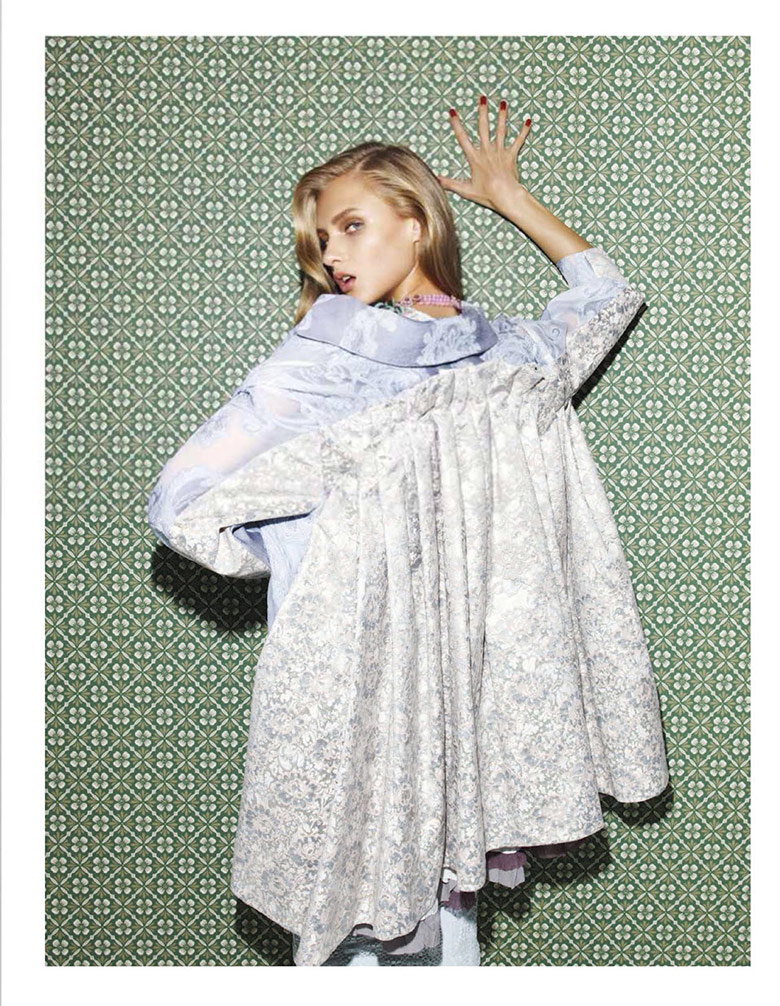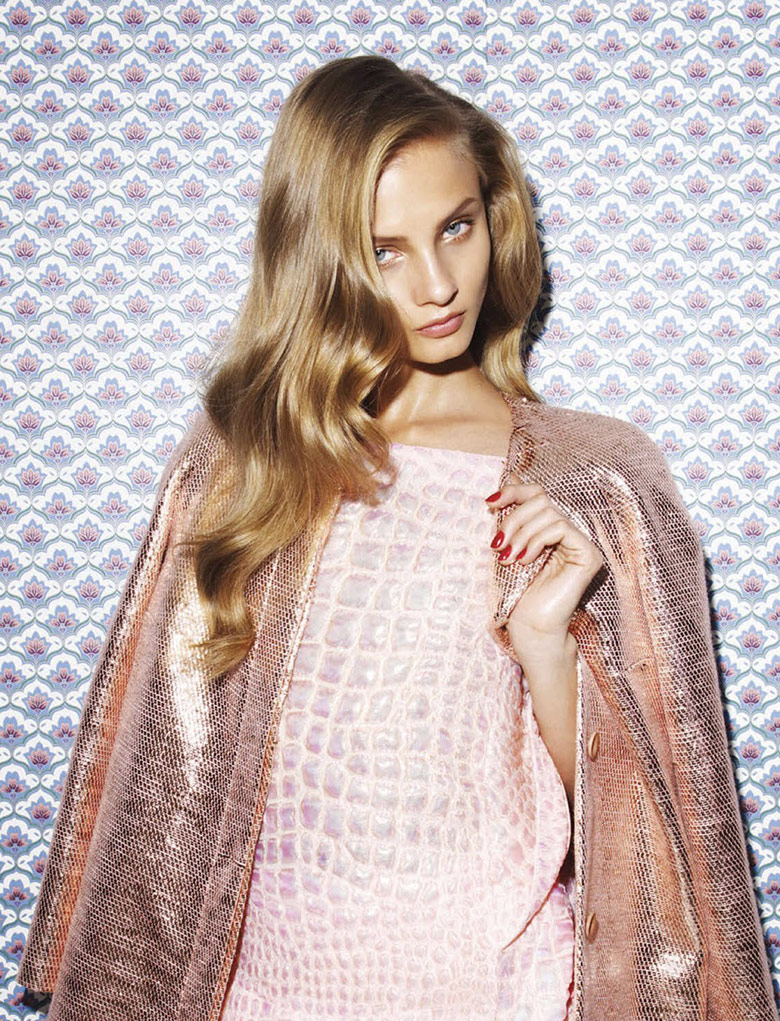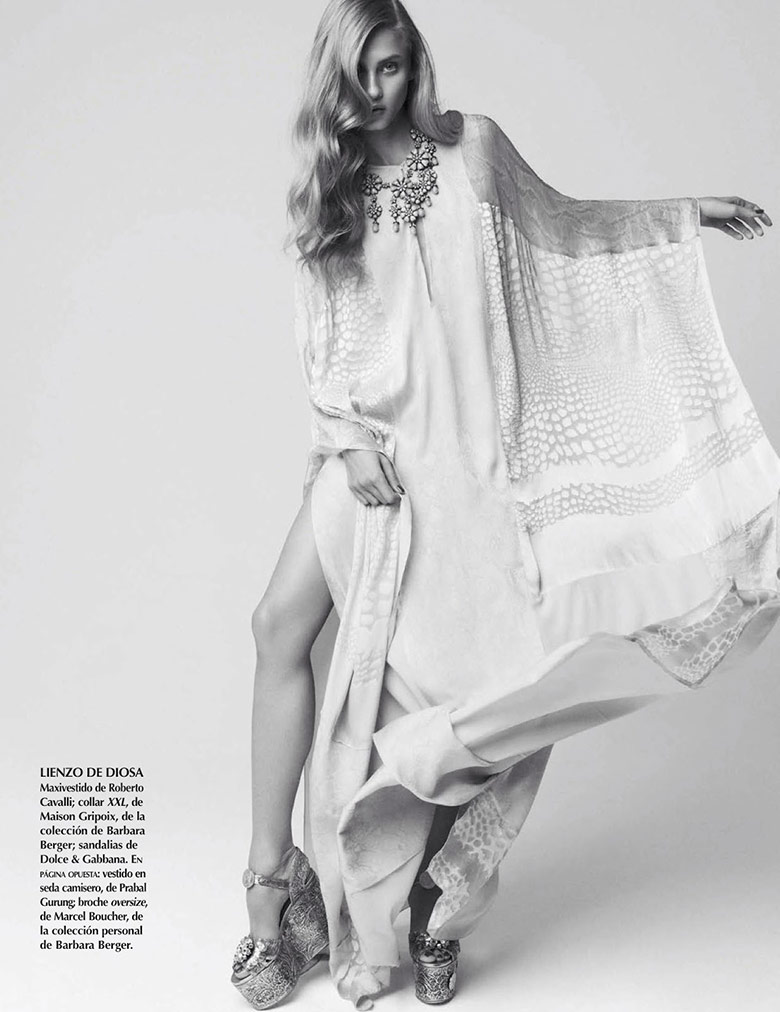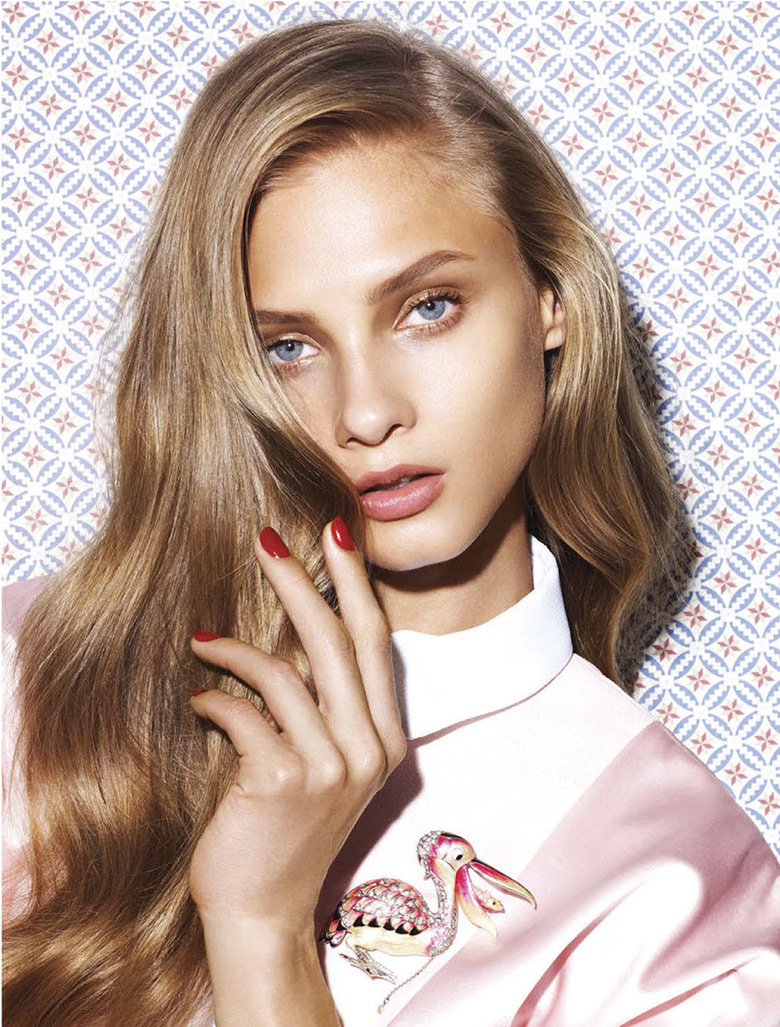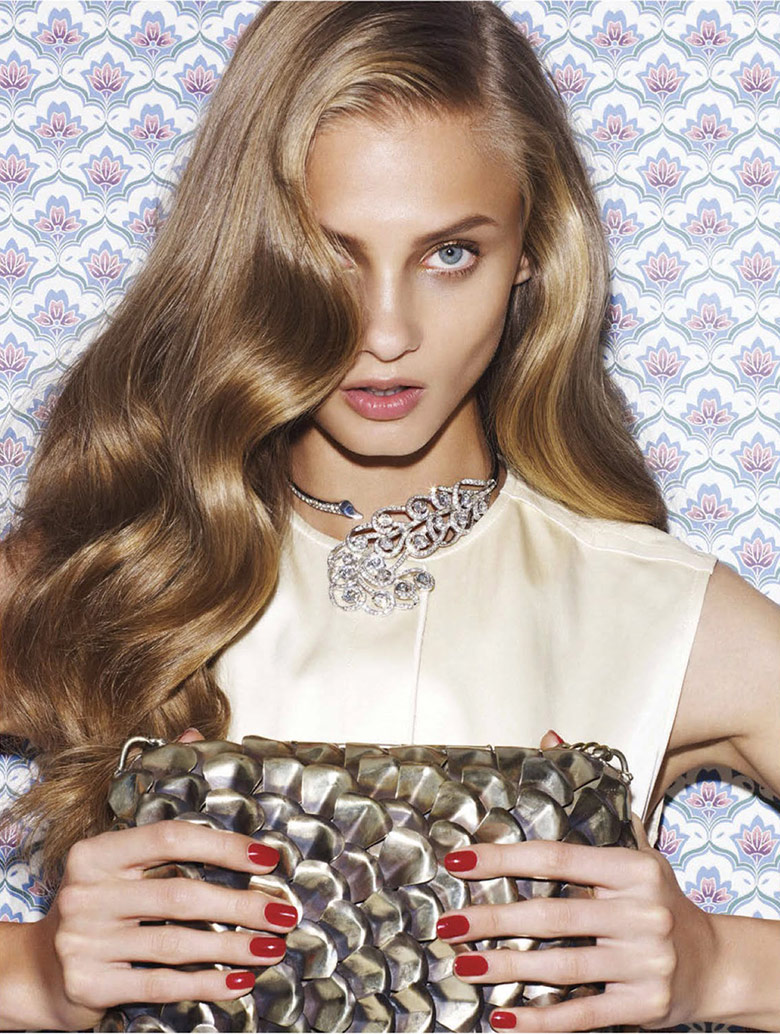 Text by Marija Filipova