Fashion meets art in Warren Du Preez & Nick Thornton Jones story featuring Auguste Abeliunaite for Numeró Magazine issue 149.
A high powered woman is exposed through the shape of Auguste in this stylish editorial set in the multi-talented visual artist duo's studio. Their artistry is well presented by the somewhat extreme shadings Abeliunaite exposes by her majestic posing.
Covered in embellished clothing put together by stylist Franck Benhamou, one being a silver colored vest signed Balmain and another being a more elegant asymmetric metallic dress by Lanvin, combined with a caged facial piece by the creative Alexander McQueen, Abeliunaite reveals the high class fashion this spread got its hands on.
Make-up artist Laura Dominique has used a toned down bronze colored eye shadow and a pinkish more natural lip (and on one occasion a metallic light green lip) to compliment Abeliunaite's red light waved hair created by Ali Pirzadeh. With all visual complements and an unnoticeable inner power.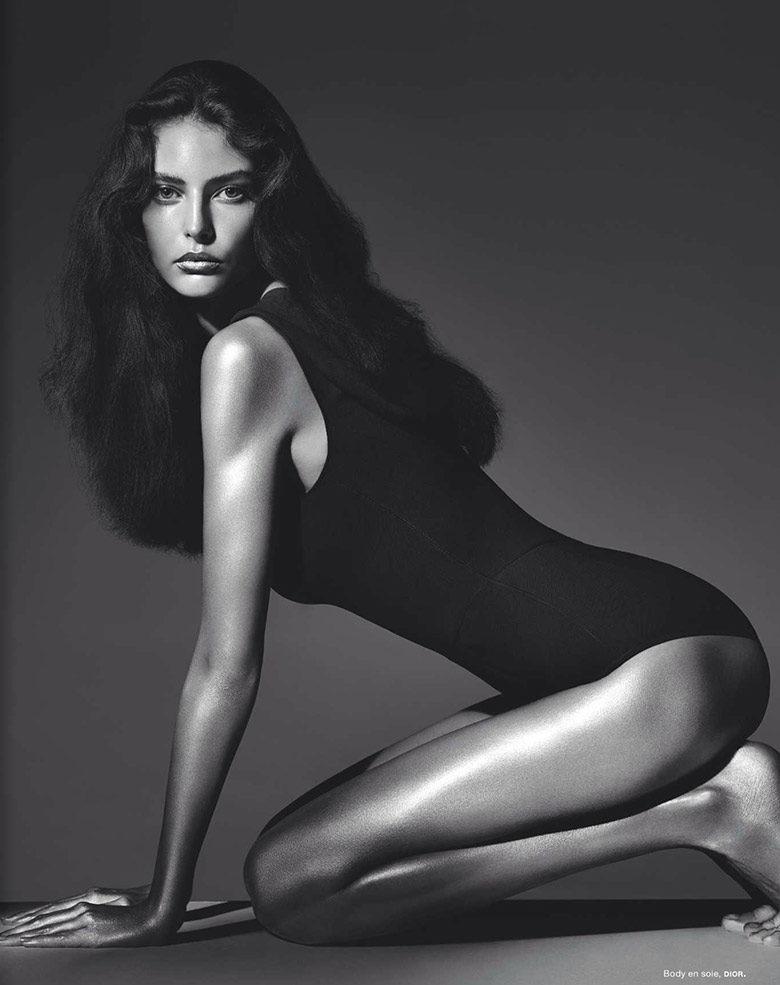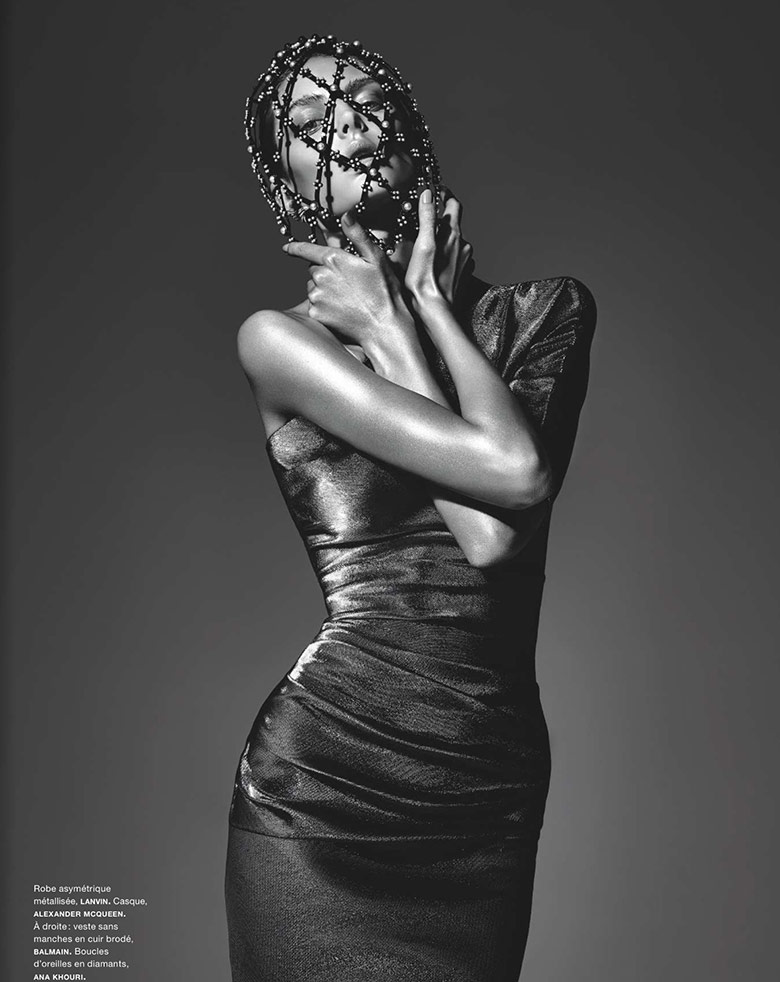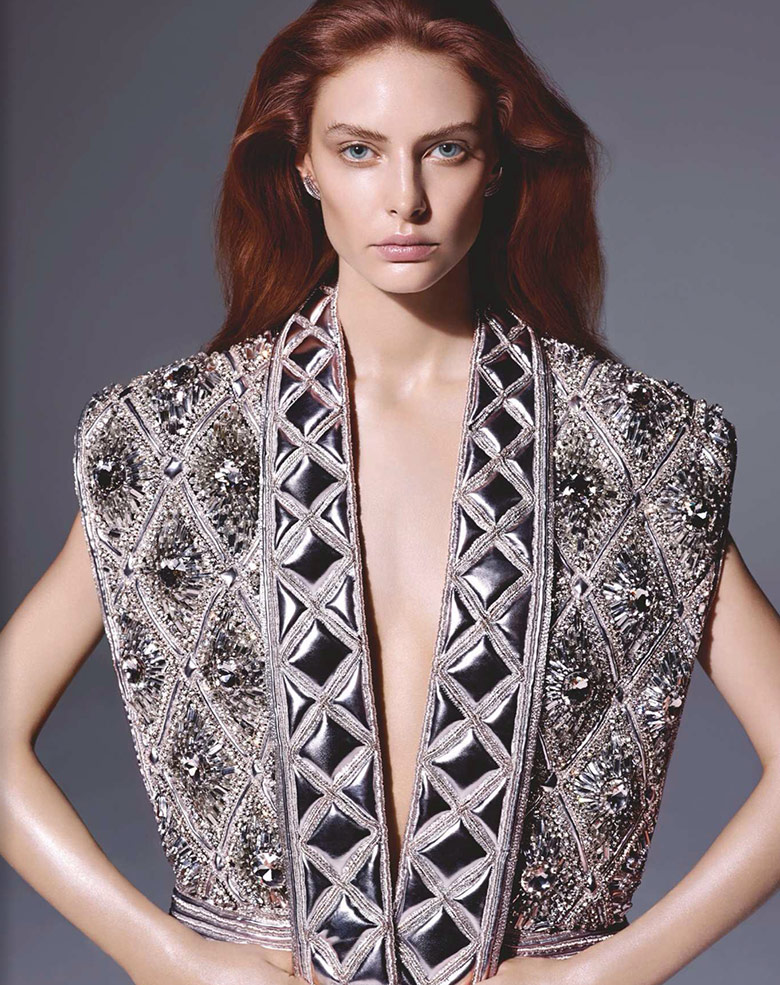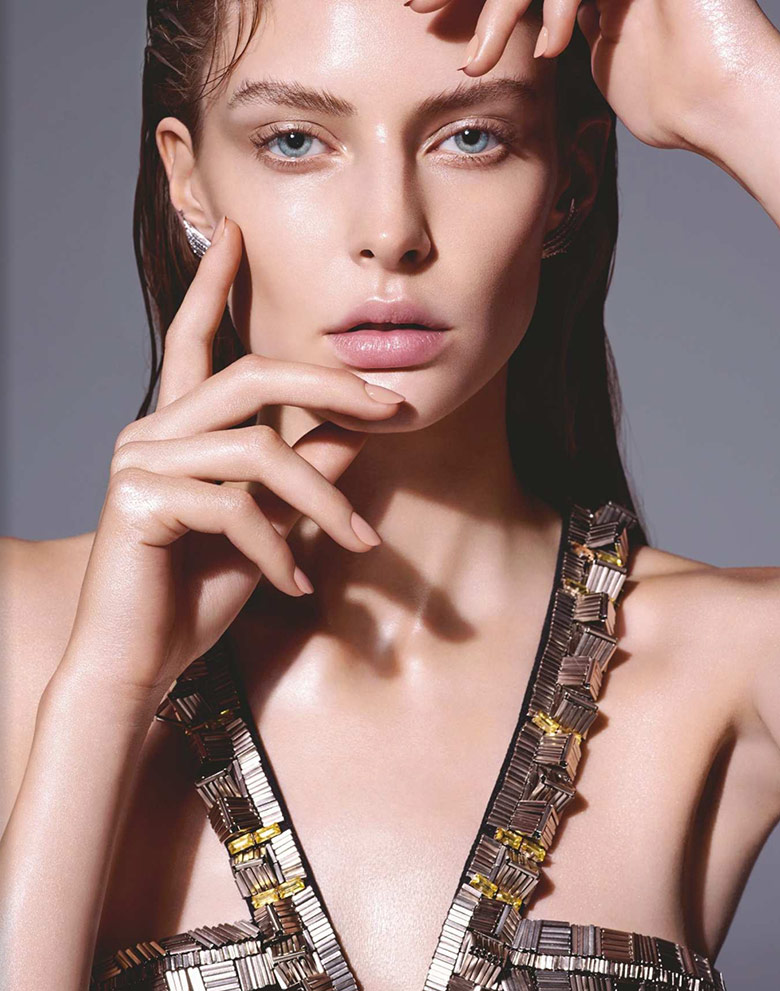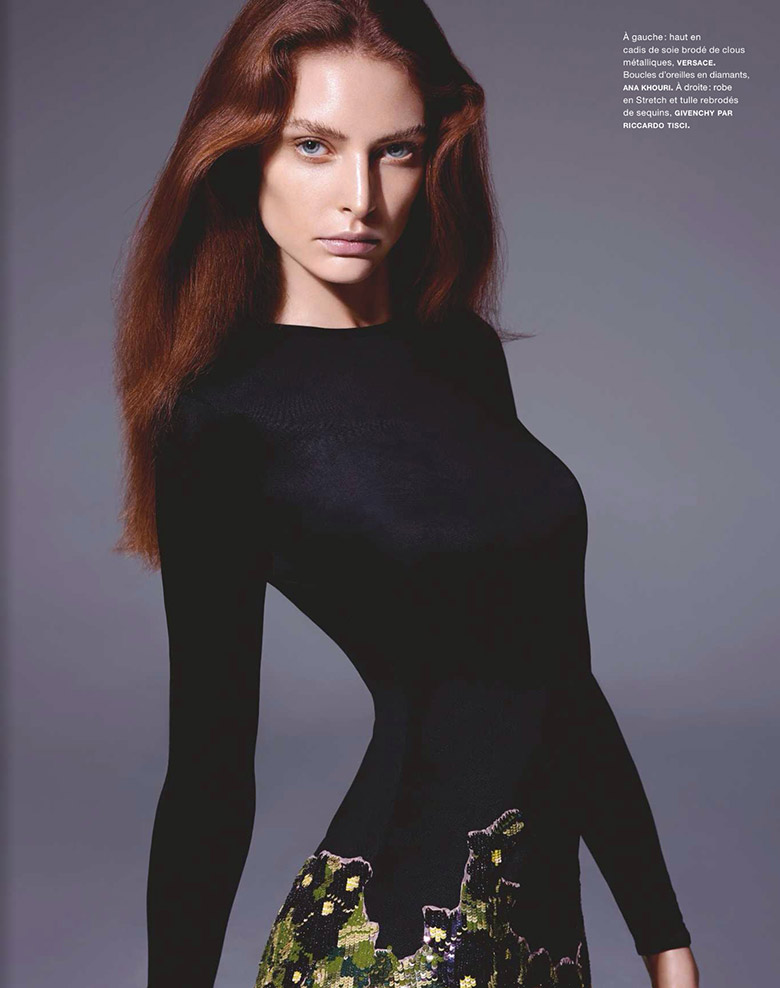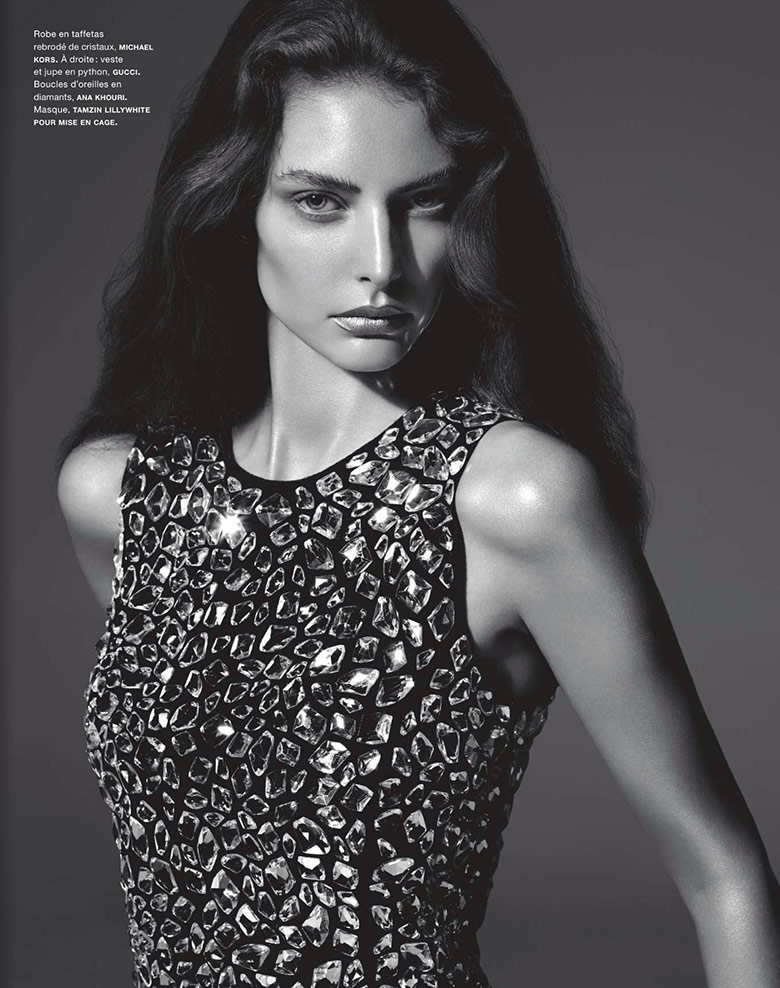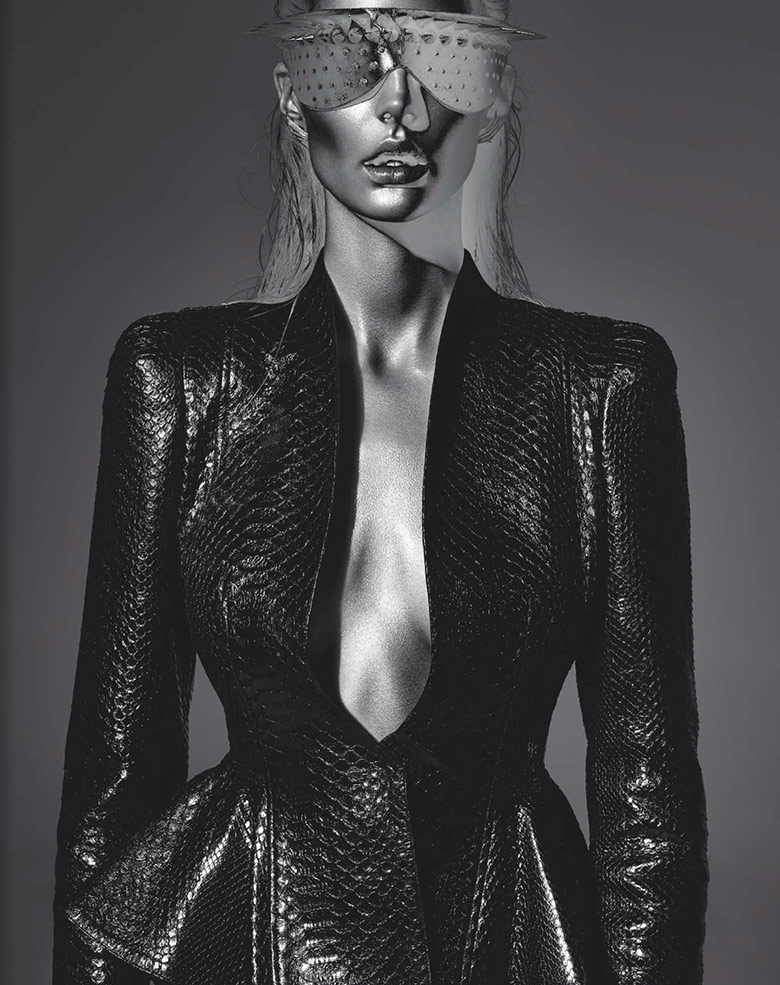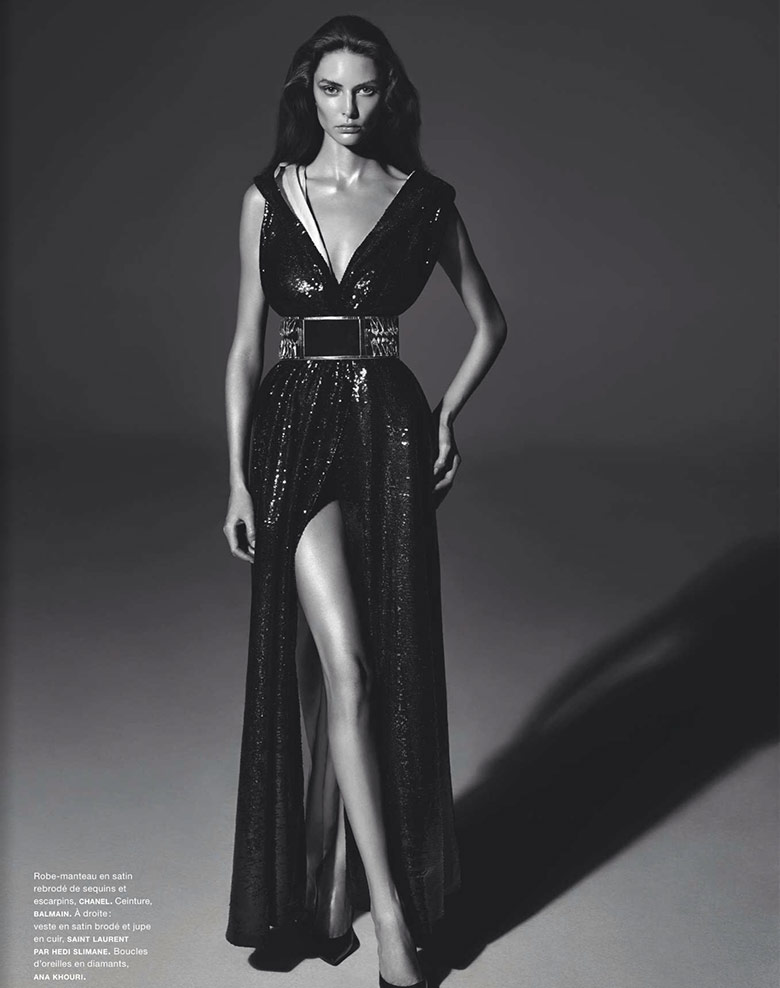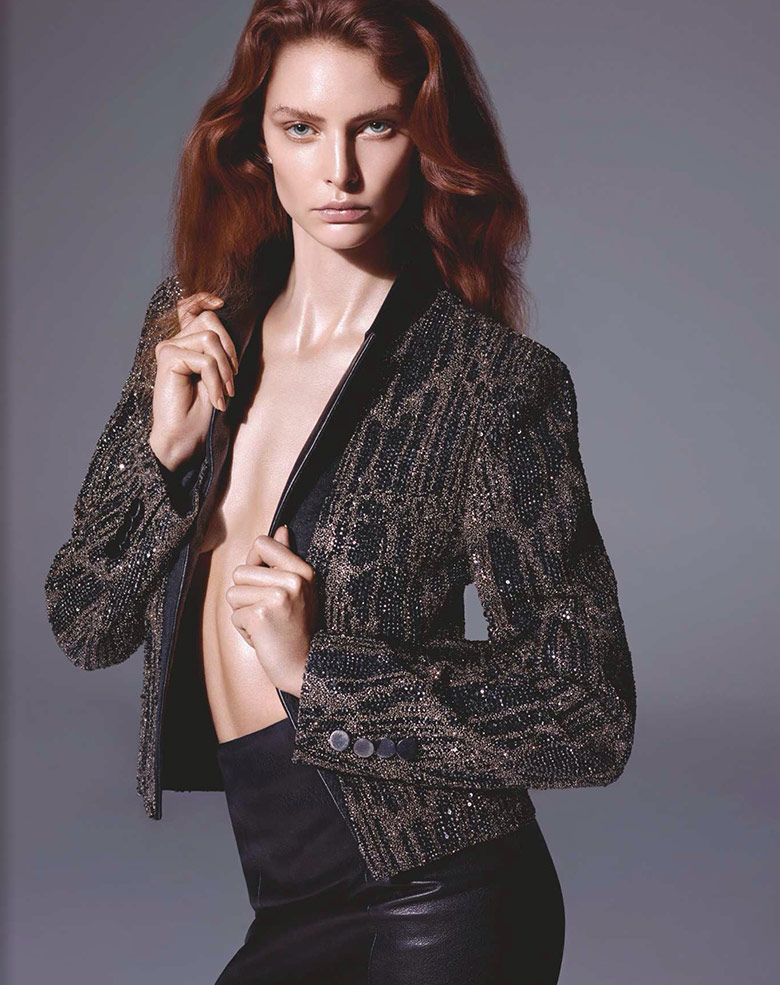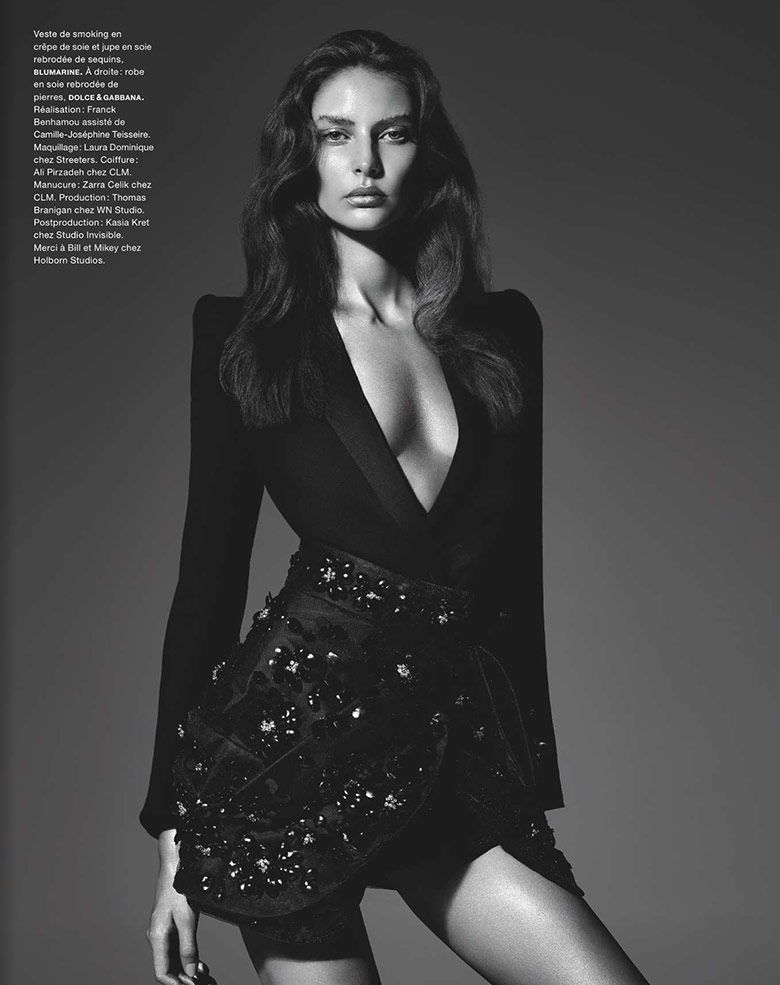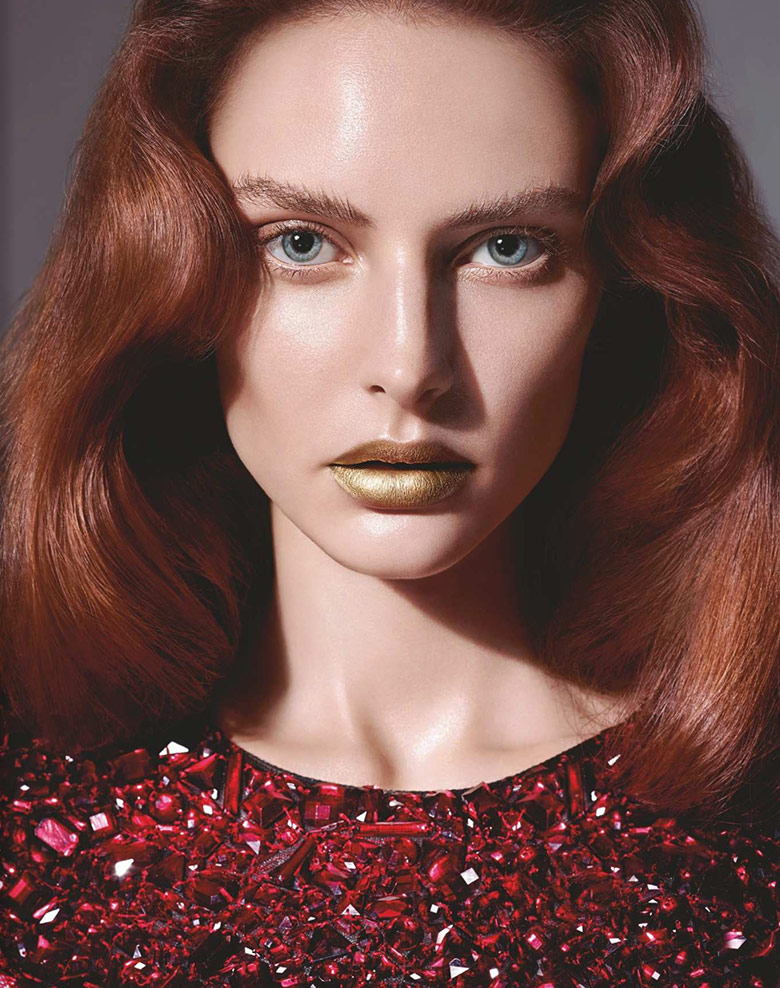 Text by Marija Filipova