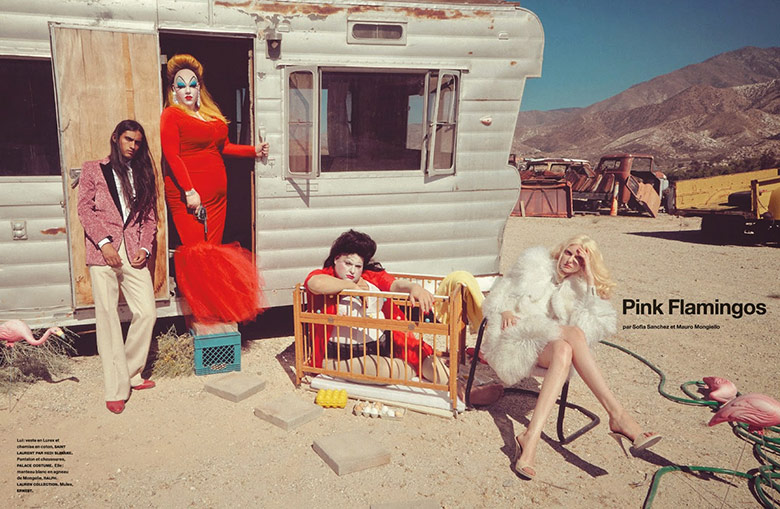 A Bond chic Auguste Abeliunaite is captured by Sofia Sanchez & Mauro Mongiello for Numero Magazine September 2014. Photographer duo Sofia & Mauro reveals their imaginative minds through out their latest story 'Pink Flamingos'.
The striking Auguste is taking on the spread's female Bond chic when revealing her many disguises created by fashion stylist Samuel Francois. From numerous colorful wigs to different facemasks, not to mention the generous amount of exquisite clothing, this looker goes from one identity to another in a flash moment! Moschino's McDonald's colored two piece and Prada's red fur dress, Francois has truly gathered the statement pieces from the A/W 14 show to take part in the dramatic western Bond set. Starring Auguste, a handsome young man, a diva, a full-grown "baby" and a pistol, there is no doubt that Sofia & Mauro's story has enough material for a full film, by the sounds of its incredible characters, maybe even a trilogy!
So one couldn't possibly argue with the fact that Sofia & Mauro's story is most definitely unique and playful, with other words Numéro's cup of tea! And to be honest, don't we all enjoy a hint of drama in our daily routines, we sure do!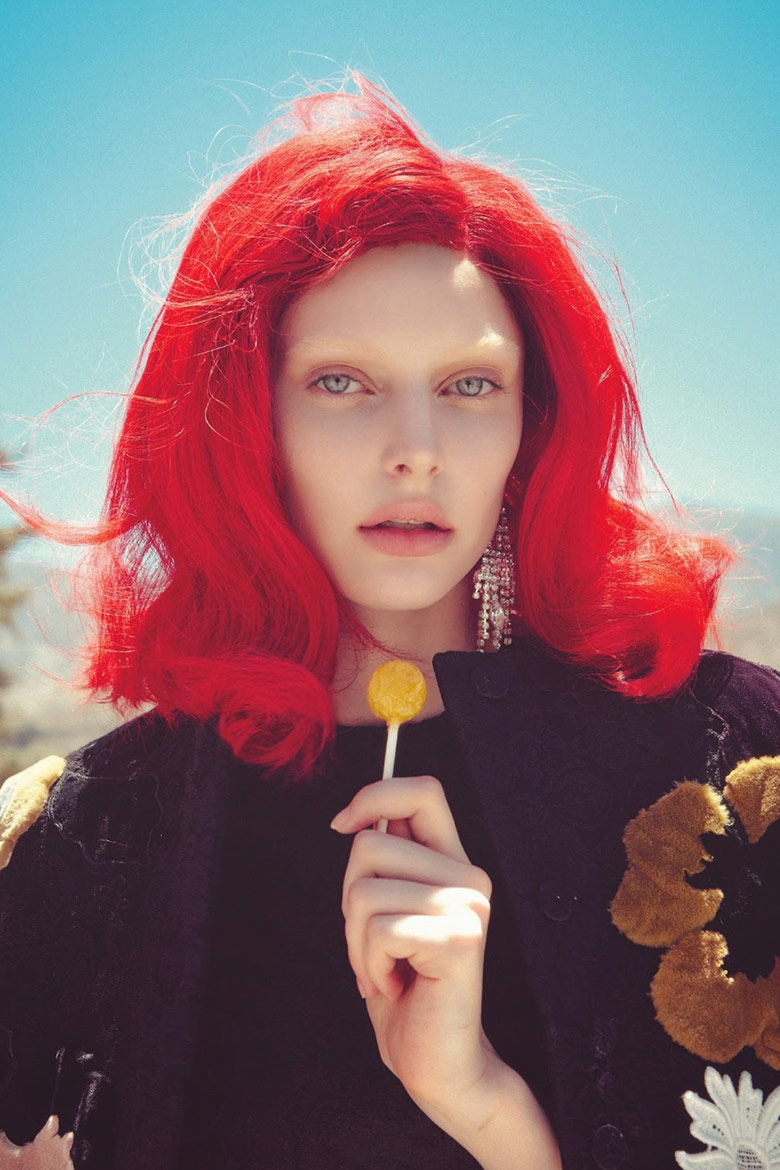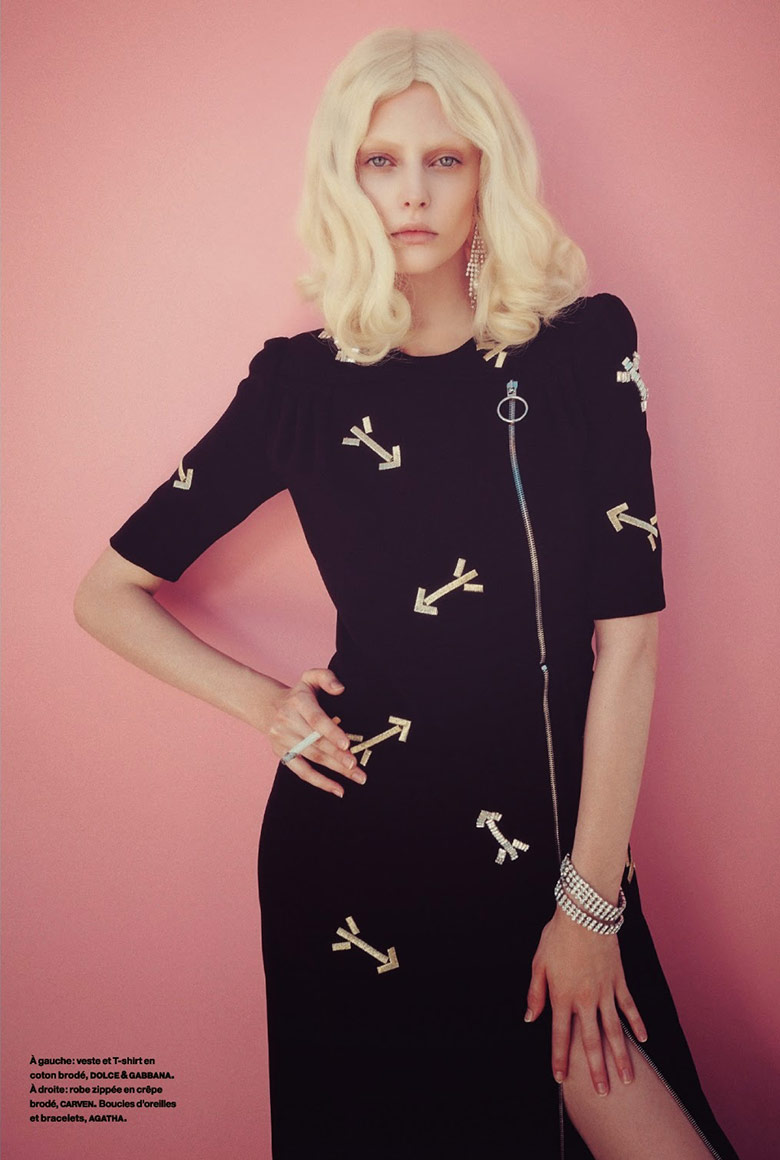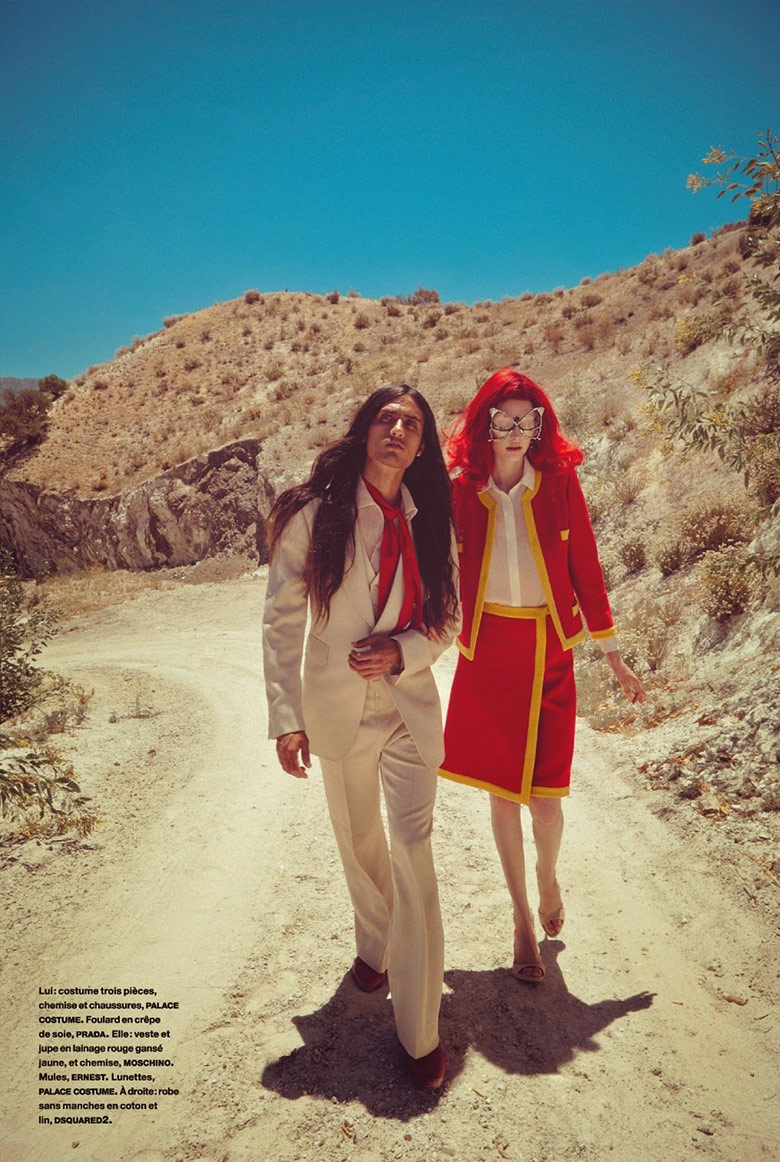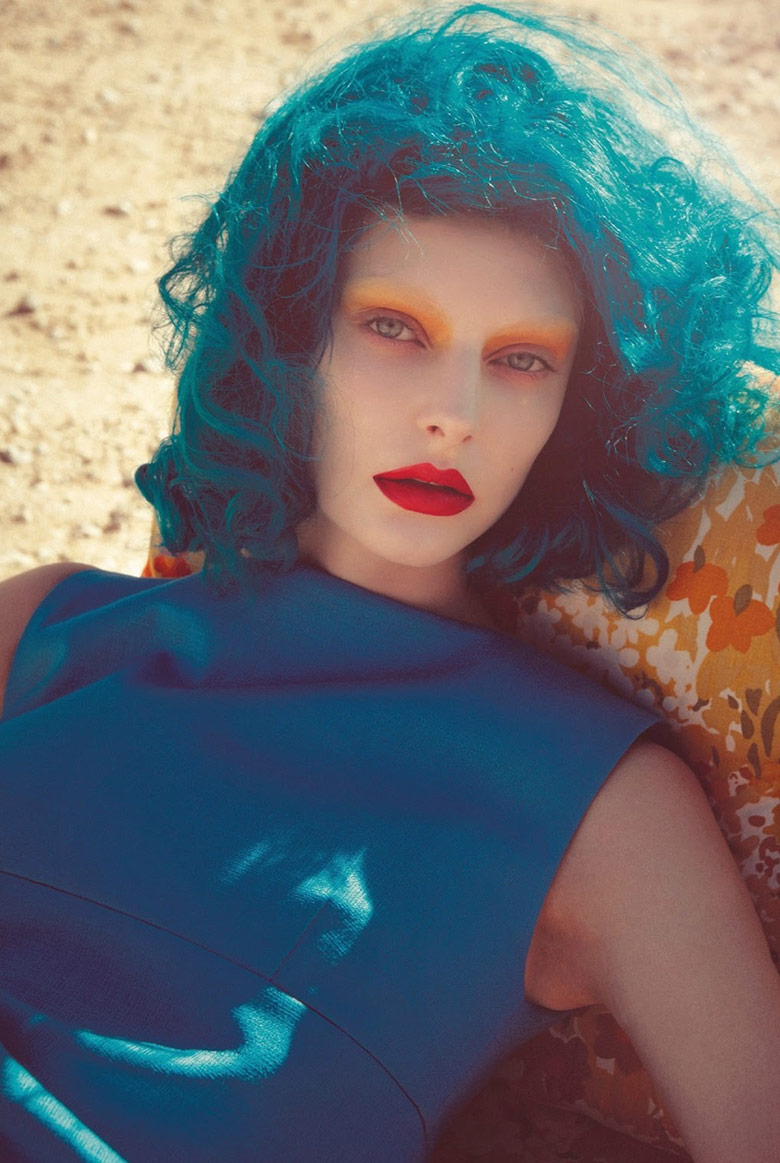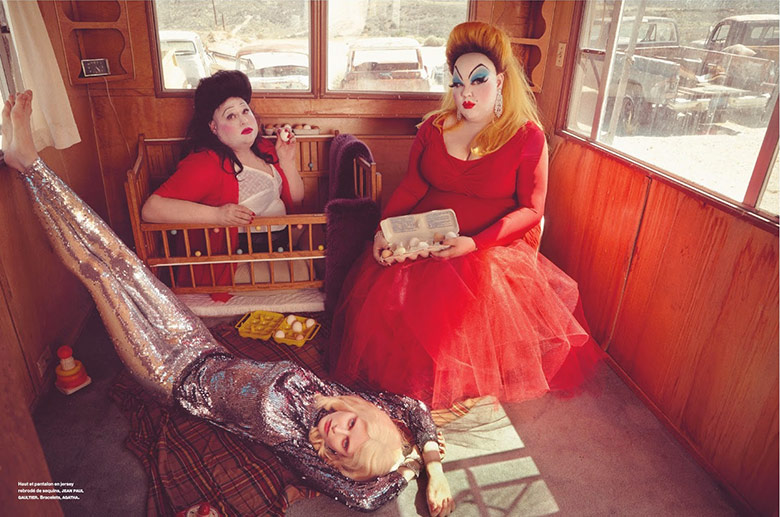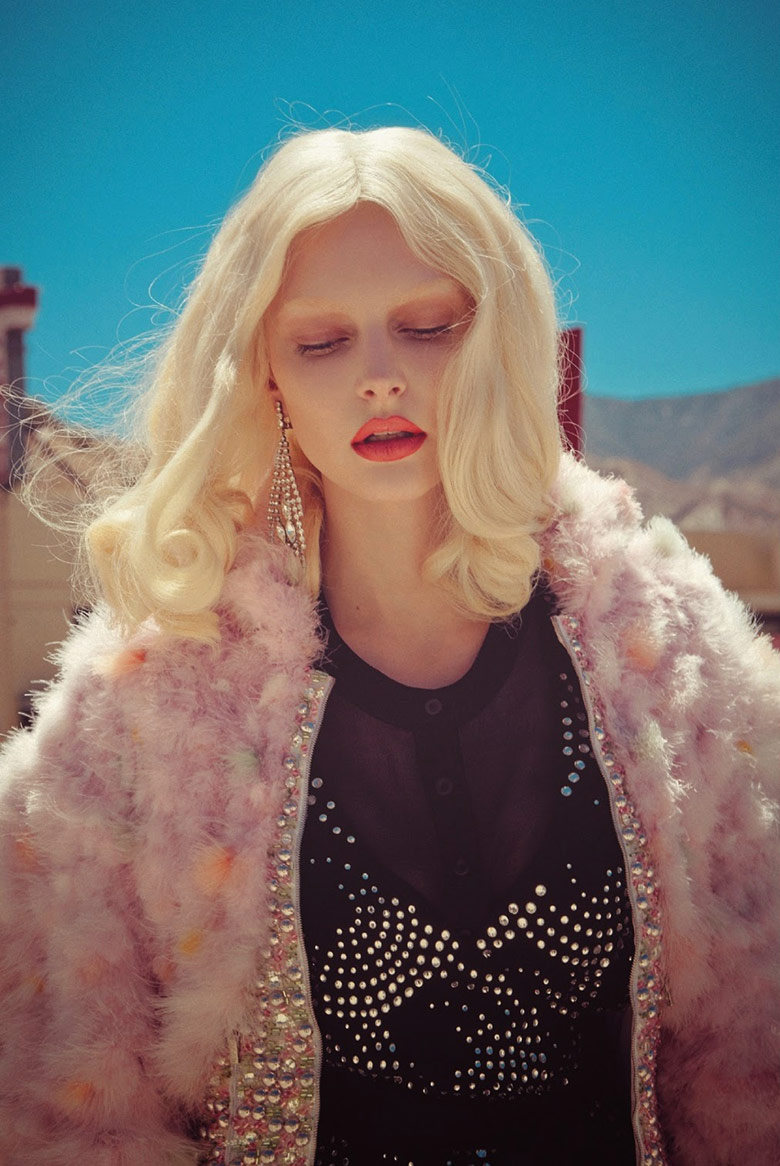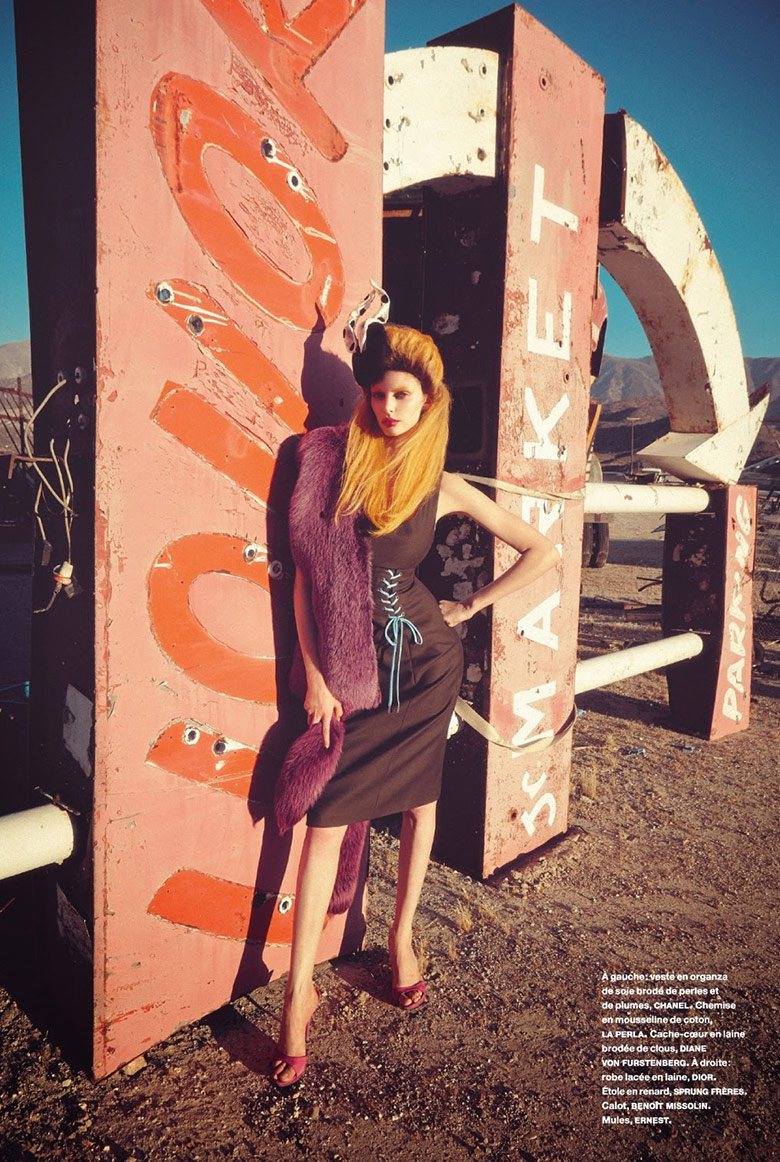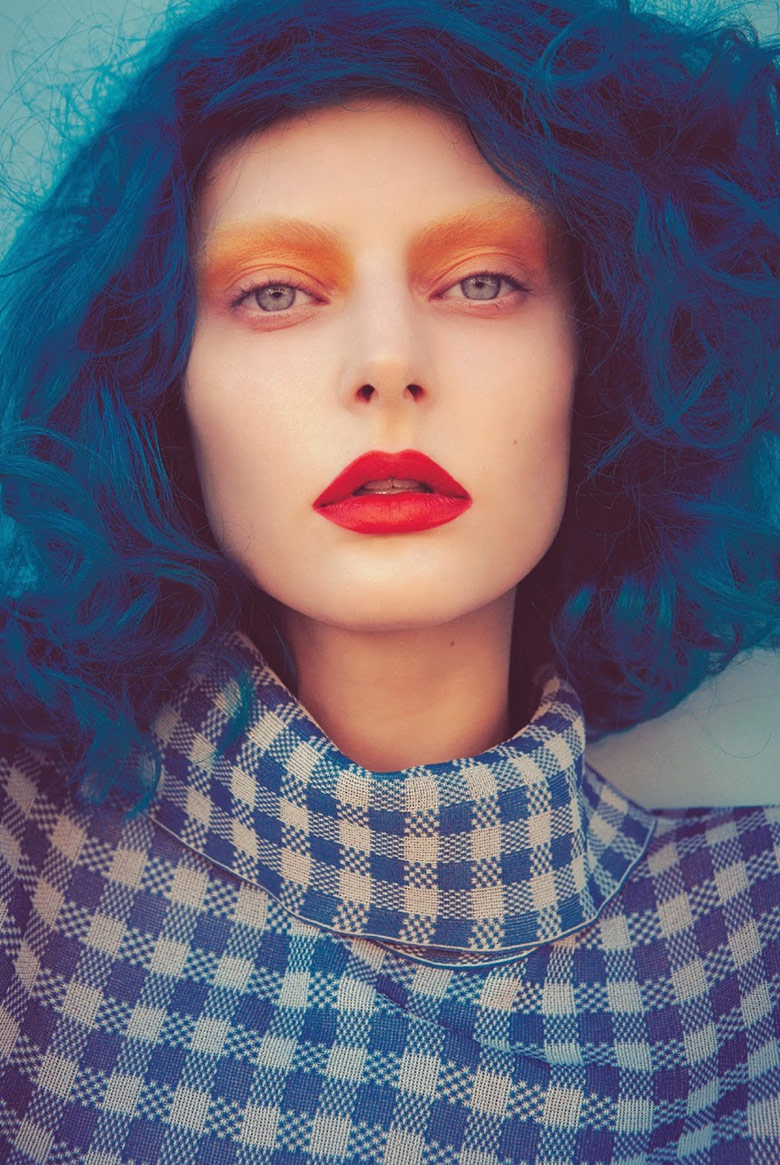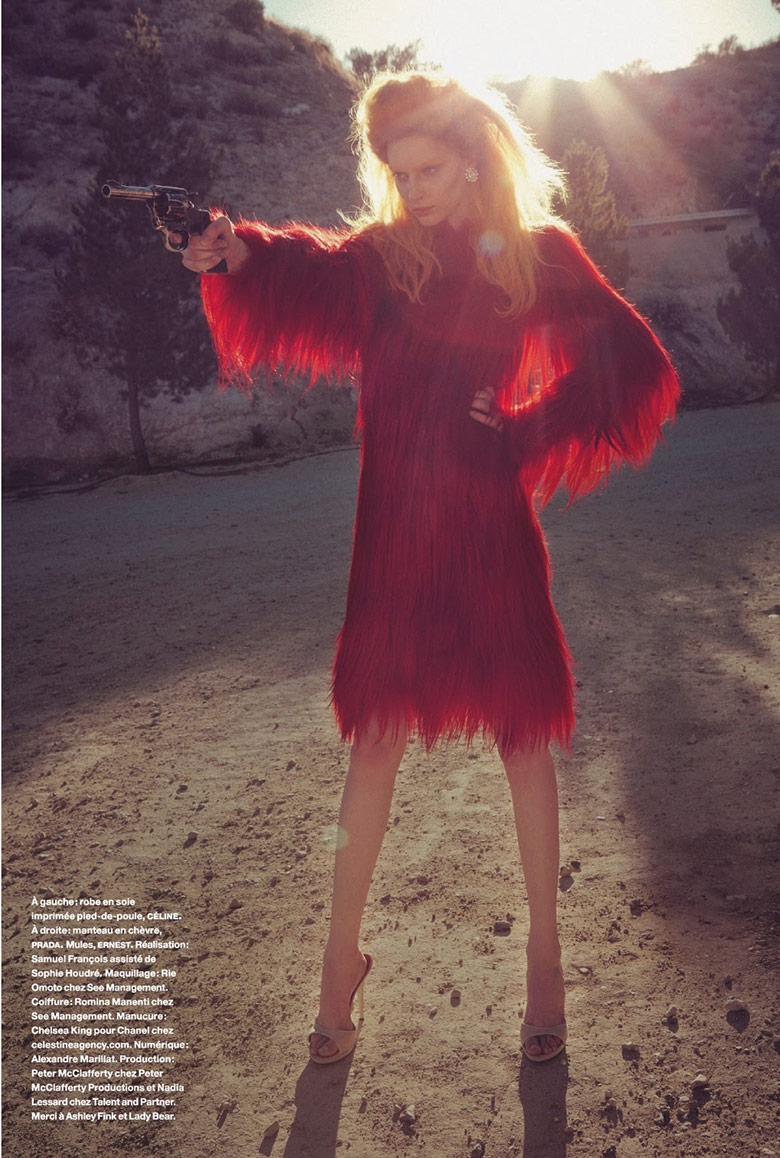 Text by Marija Filipova