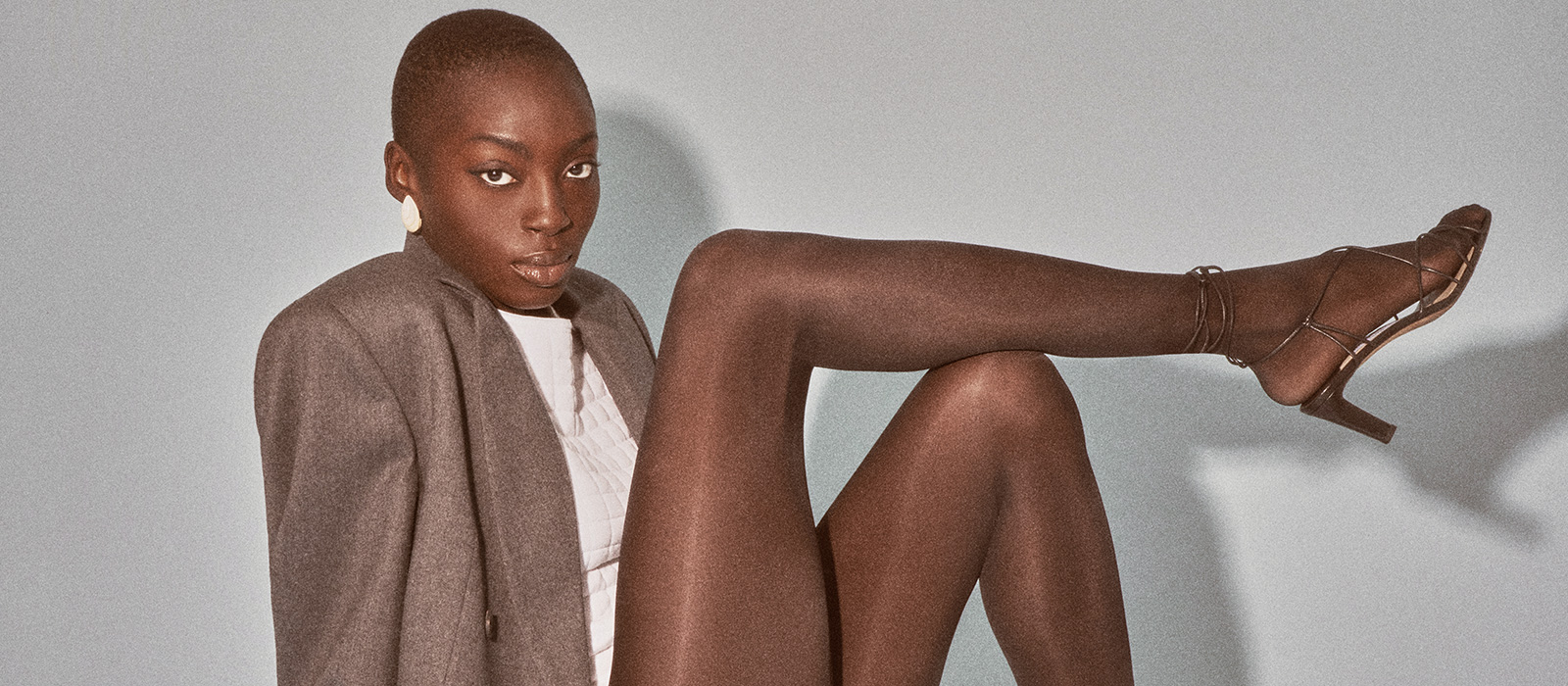 Beyond The SurfaceShokunbi Halimotu
Halimotu Shokunbi's story is one of persistence, resourcefulness and unapologetically blazing her own trail. The Nigerian-American creative from Houston, Texas is a model, designer of her own line, Lima SS, producer, creative director and photographer, shooting vibrant portraits of her friends and fellow creatives on film. As a model, you may have caught her appearing in Gucci x Northface or Dior campaigns, or walking for Alexander McQueen's show. But Halimotu didn't arrive at these accolades on an easy road. She had to bet on herself over and over, often stepping into a role equipped only with trust and belief in herself.
Throughout her life, Halimotu was pulled towards modeling, but a lack of financial resources led her to focus on education and save that intrigue for later in life. She studied criminal justice and psychology at the University of North Texas, a school known for its artistry. During her time there, she saw an abundance of creatives and a lack of outlets for self-expression, inspiring her to open her own boutique; an endeavor that guided her to exchange her academic education for one in entrepreneurship. When Halimotu caught wind of a Pat McGrath campaign casting in New York, she packed a single backpack of clothes and set off to give it a shot. She ended up staying in New York, pursuing her interest in modeling that had laid dormant since childhood, exchanging appearances at popular nightclubs for room and board, and striding toward her dreams by any means necessary. That's how Halimotu moves through life, drawing inspiration from those around her and reaching for guiding advice from her mother when she needs it.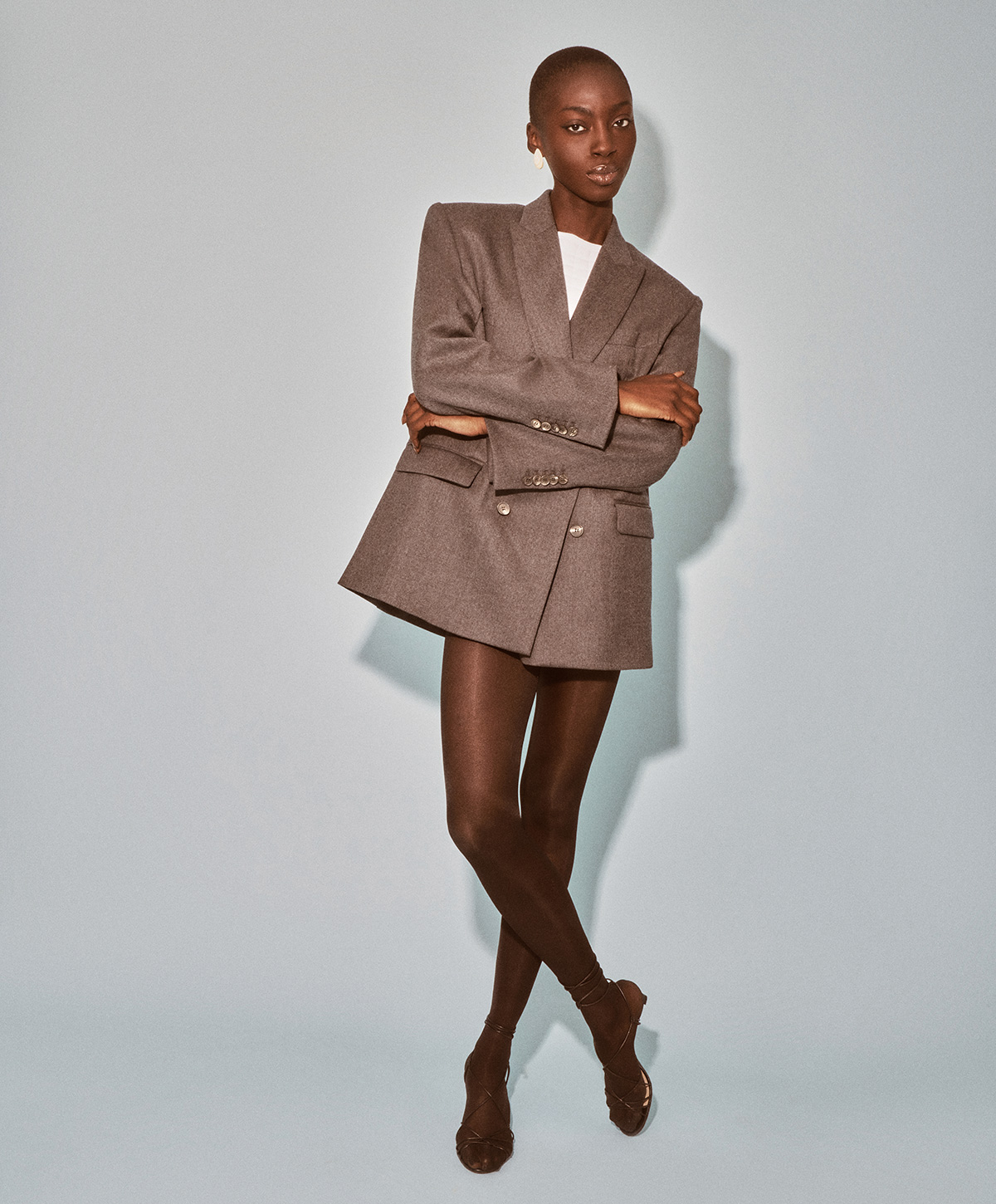 ---
You are a woman of many talents: model, fashion designer, singer-songwriter, and photographer. What (or who) is behind your inspiration and motivation in life?
Everything and everyone is a motivation or inspiration in my life; the good times, the bad times, the heartbreaks and the love, the good people and the bad. My inspiration comes from everything around me.
What was the driving force behind your decision to start your own brand, LIMA SS?
LIMASS started as House of Hali back in 2017, and it all started because I didn't want to tell my African mom that I was dropping out of college without a back up plan. I knew I needed to find a way that I could sustain myself without a degree. I looked around at the things I spent the most money on at the time. That led me to start my online boutique where I was selling clothes, hair, makeup, shoes, and accessories through wholesale. Anything you could think of, I had; and if I didn't, I was gonna get it for you.
In In this journey you've had so far in all these different roles and capacities, can you recall a specific moment where you gained a deeper understanding of your identity or personal values?
When I went to Nigeria for the first time after 20 years to reconnect with my dad and family this past December. Seeing the business man my dad is, what he's done, the lives he's changed, it made a lot of sense. The drive I have, the mind I have, the resilience I exude; it's not on me, it's always been in me.
What do you look for in your creative collaborators when working on a project, and what qualities do you believe are essential for a fruitful collaboration?
I just look to work with people that the project can all be mutually beneficial to. I have a friend who's my videographer (@wonderworkr on IG), and when I started doing my LIMASS YouTube series, I reached out to him to share my ideas. He told me he wanted to start a production company soon, and that my ideas would be great for it. We made a deal that he wouldn't charge me to make the videos as long as I made sure that if he needed rental equipment, I got it, or whatever set he thought made the pieces pop, I booked.
Then my friend, Catia, got involved because she's a script writer. So, now we have a team with my community and we're putting one-hundred percent into a project that will help us all in the end. And we create great content, go check it out! To have a fruitful collaboration, there needs to be no egos involved; let everyone do what they came to do. I'm a firm believer in building with the stars in your city (because we all have them), rather than working with people who, in a sense, don't need me.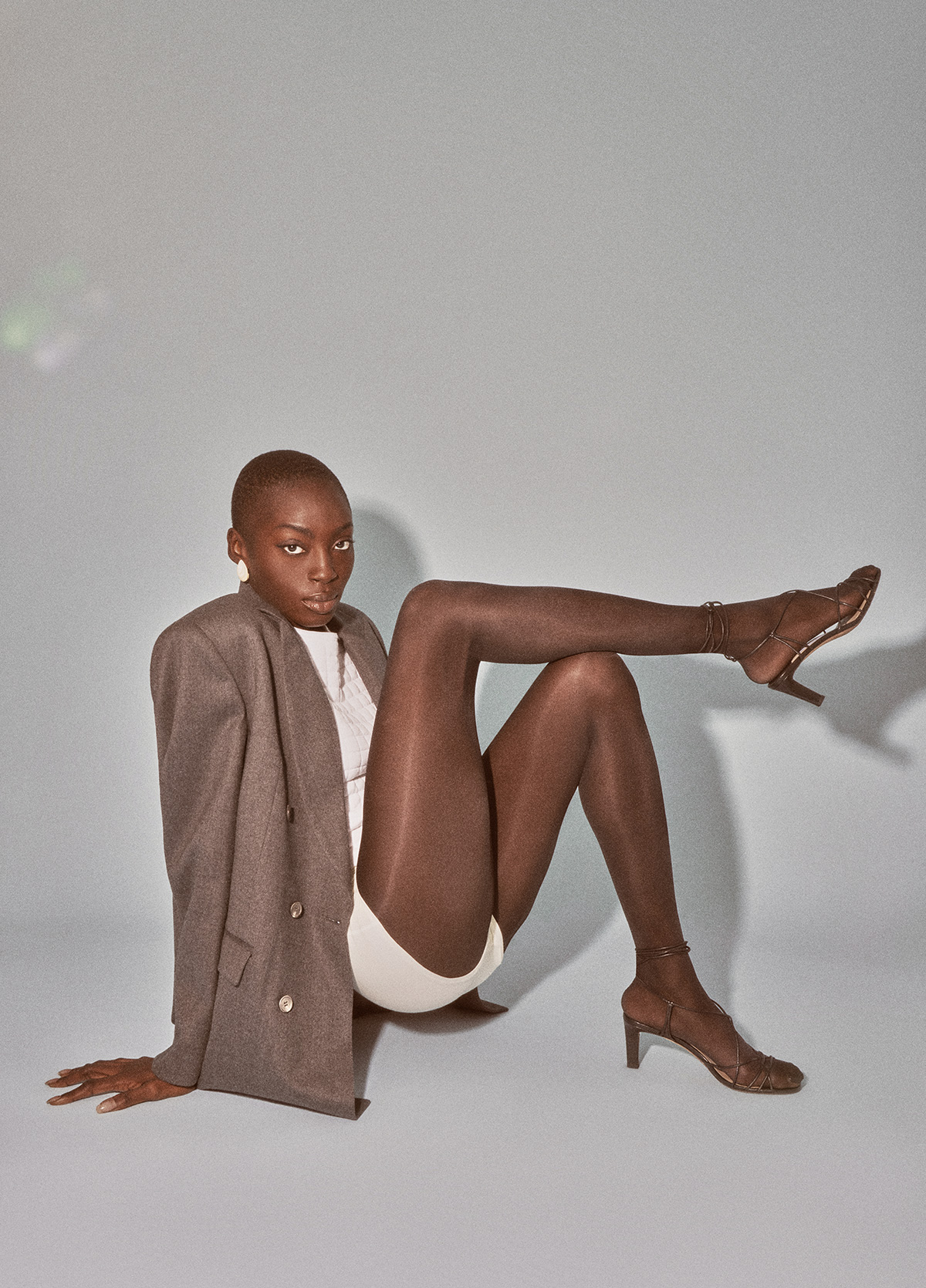 Combining multiple roles (being a model, fashion designer, singer-songwriter, and photographer) simultaneously is an intense endeavor; how do you find balance in your life?
I honestly don't know, I really just go day-by-day. I do tend to shut down a lot, which I think comes from how intense, social and time-consuming my other jobs can be. But this is where mental health conversations come in. My community of family and friends do a good job of reminding me to take breaks and that is definitely a goal of mine this year, to better balance work and relaxation. I think a lot of creatives nowadays work so hard to produce, we forget that all we're working for is to better our lives outside of work, to give us the freedom to do what we want. And I think we need to utilize that more.
How do you measure success? Are there things you had to sacrifice to achieve success?
I measure my success by impact. How many people have I impacted, inspired, and encouraged? I think that's what matters most to me, leaving a legacy. I've had to sacrifice everything I know to achieve the success I've encountered now. I left my hometown at age 20 with a backpack of clothes for a casting, ended up getting signed and never looked back. I was going out to the club three nights a week for a free place to stay. I've missed both my baby brothers' graduations. I dropped out in the second semester of my junior year, packed up and drove to LA from Texas mid-pandemic. And the list goes on and on. But these aren't sob stories, I wouldn't change any decision that I've made because without them, I wouldn't be here.
Your background is in criminal justice and psychology. Do you incorporate it into your creative work? If so – how?
If you want me to be completely honest, I was really only in school after the first semester because I had to be. I was really smart in high school but I took my tests differently than others. So, when I got to college, I didn't use the academic resources on campus like I should have and after the first semester, I knew school wasn't for me. I had some type of popularity and our college town only had one mall. So, that next semester, I took time to make a business plan and by sophomore year, started my business. By junior year, I opened it into a boutique. So, I don't use what I learned academically in school but, in ways, I did utilize college while I was there.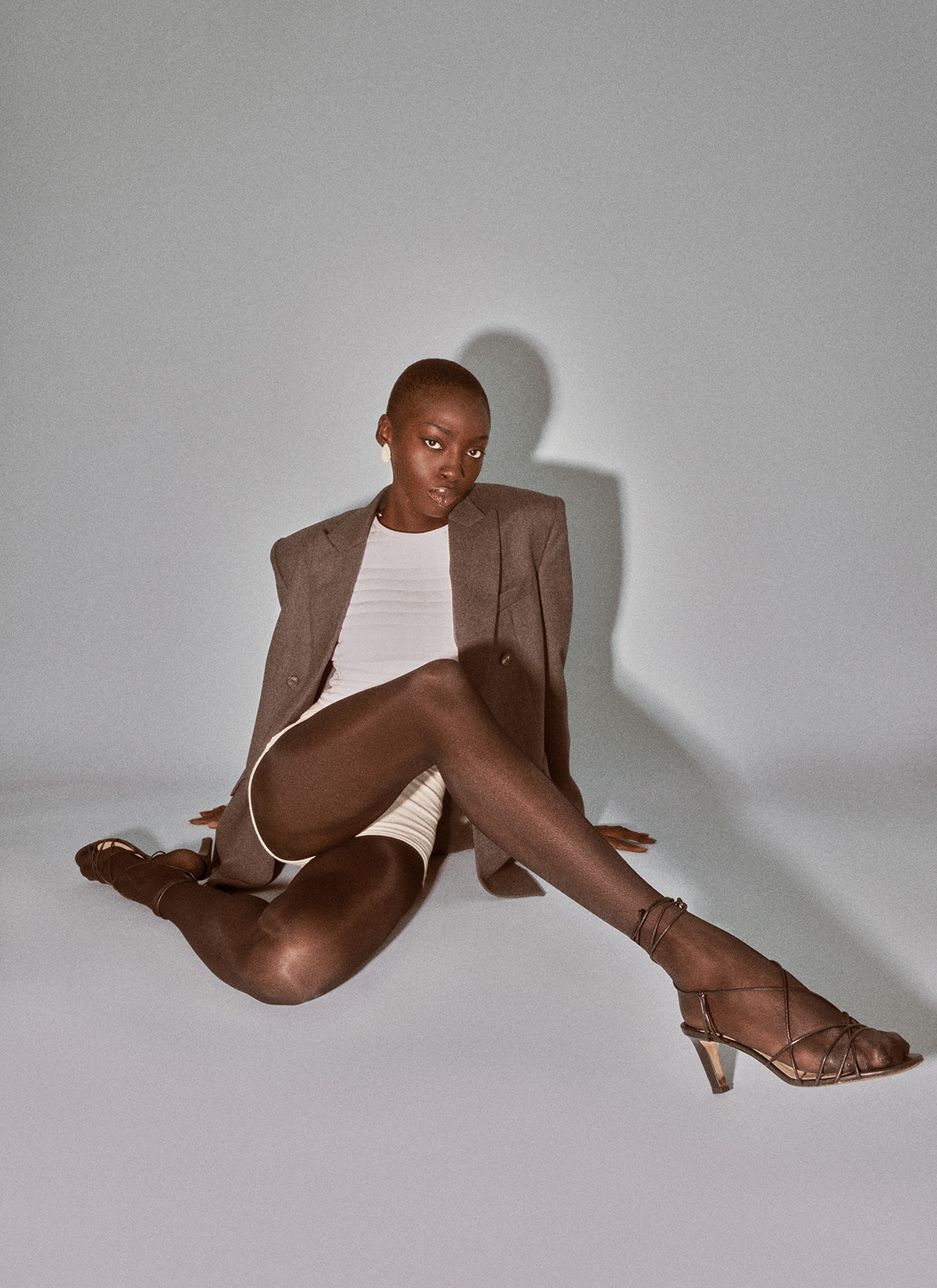 What is the legacy that you're trying to build? And what do you hope to leave behind with your work?
I want people to think of LIMASS and remember the impact that I made. Through my events, through me as a person, through my work, I hope I'm doing a good job of showing people to do whatever it is you wanna fucking do. Embarrassment isn't real; nobody is talking about you or making fun of you behind your back when you post that reel, just do it! And if it doesn't work out, move on! Just do it and do it until you can't anymore.
I'm a one-woman show behind the branding, photography, and creative direction of my shoots and of everything else. I have all odds stacked against me as a black woman, a Muslim woman, an african woman, and a woman in general. I'm the oldest and only daughter (my mutuals understand, especially in an African household!) So as cliche as it might sound, if I can do it, you can too.