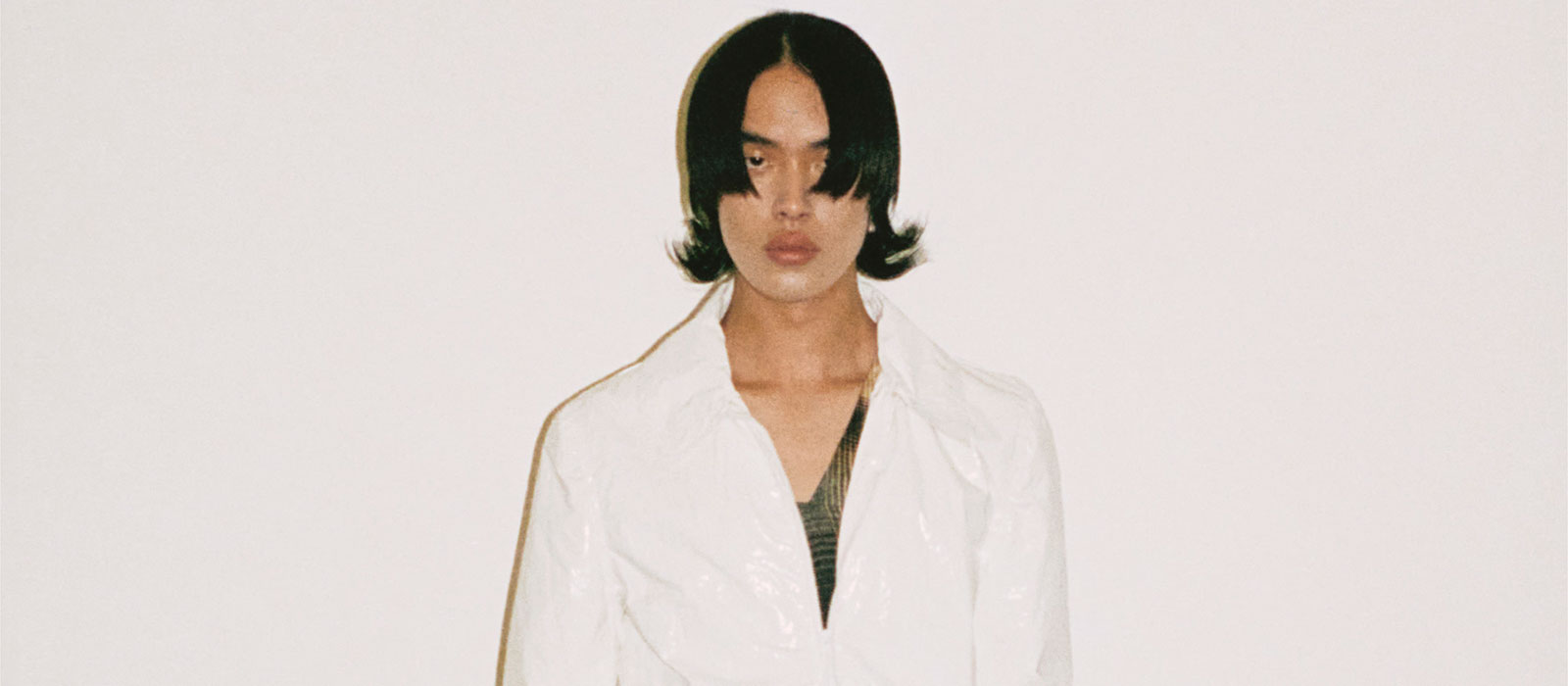 Bianca Saunders Spring Summer 2022
Bianca Saunders Spring Summer 2022 collection, that looks to the easy, unselfconscious style of summers before digital photography. As always, at the heart of Saunders's work is experimentation in cutting, evolving and perfecting patterns as well as introducing fresh ideas. This collection is Saunders's first since winning the prestigious ANDAM award for 2021, previously won by designers such as Martin Margiela, Anthony Vaccarello, Iris Van Herpen and Marine Serre.
"I was looking at photos of my family my mum took when she went to Jamaica aged 18, the colours in the photos and how the style was in-between casual and tailored. I was also thinking about muscle men, with prints distorted as if stretched over their bodies, and arm shapes curved round," says Bianca Saunders
For Spring Summer 2022, Saunders introduces pullover shapes that allow her to play with cut and notions of tailoring. A pullover tailored jacket is cut with Saunders's signature rolled shoulder, with press studs to fasten the opening as if held wrapped. It is unlined, with pockets are cut high to create a waist, while a zip in the side seam helps with putting the jacket on: it can also be left open to show what's beneath.
This pullover style, with a notched opening, is also used for shirts, like one cut in fluid viscose that's ready to be worn all summer long. The shirts have press studs to be worn closed, ready to show skin when open. The pullover shirt is also cut in a distorted cotton check with muscle sleeves, rounded at the top before tapering to the cuff. The distorted check is as if it has been stretched over muscles, the same check used for pants with a twisted seam and straps that form a belt across the front.
There are two new sleeve suggestions. A tailored jacket is given a rounded silhouette thanks to a dart at the top of the sleeve-head, following the line of the shoulder seam. The dart, barely perceptible to the eye, allows Saunders to add more volume to the sleeve with a clean line, with no puffs or gathers. Crucially, from the side, the sleeve looks flat.
This flatness is echoed in the sleeves of a trench which, when on the hanger, sit flat against the body. They have a rounded muscle cut, creating volume while the trench itself sits slim. A zip is concealed at the front, while Velcro pockets go down to a point.
Saunders is always developing her wardrobe, like a little vest top that's like a muscle take on a camisole, with a zip at the side, or an indigo denim jacket and matching twisted seam jeans, created in collaboration with sustainable denim manufacturer ISKO. Wide shorts twist and taper, and a lightweight white raincoat is cut like a duster, long in the body with a raw hem. Meanwhile oversized cotton tote bags have a hidden wire construction allowing you to control the shape.
---
You May Also Like: Fashion Collections
---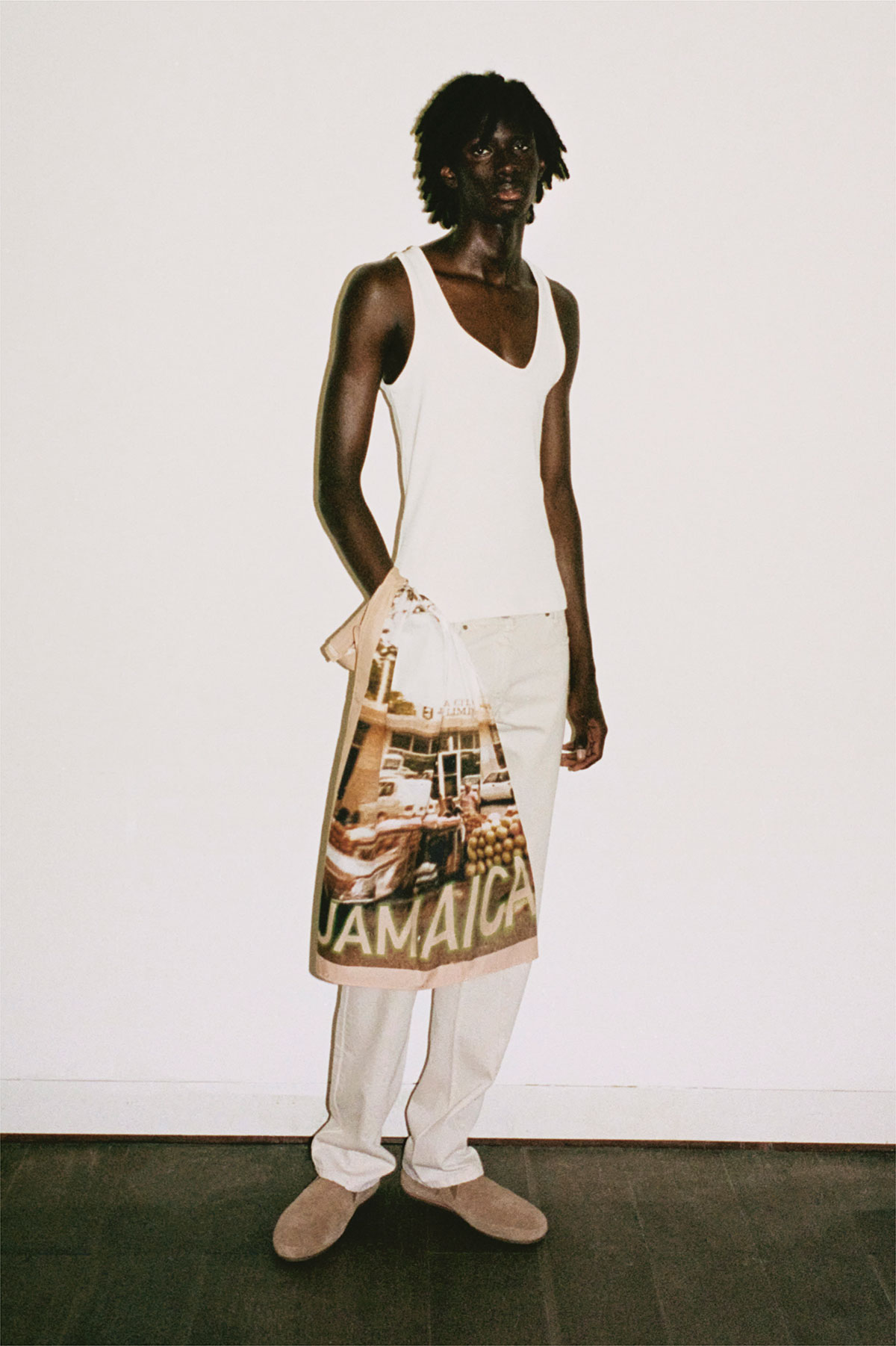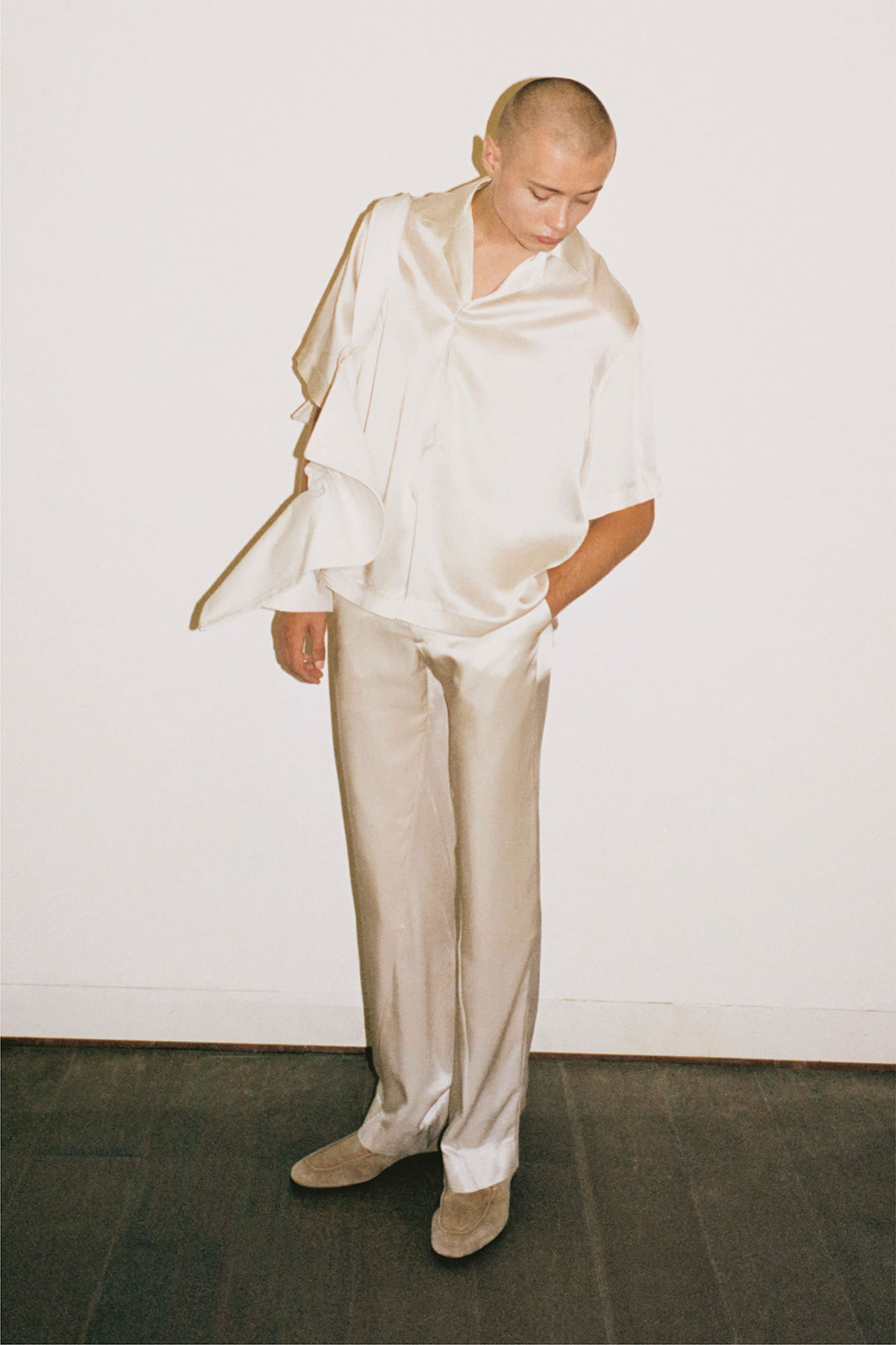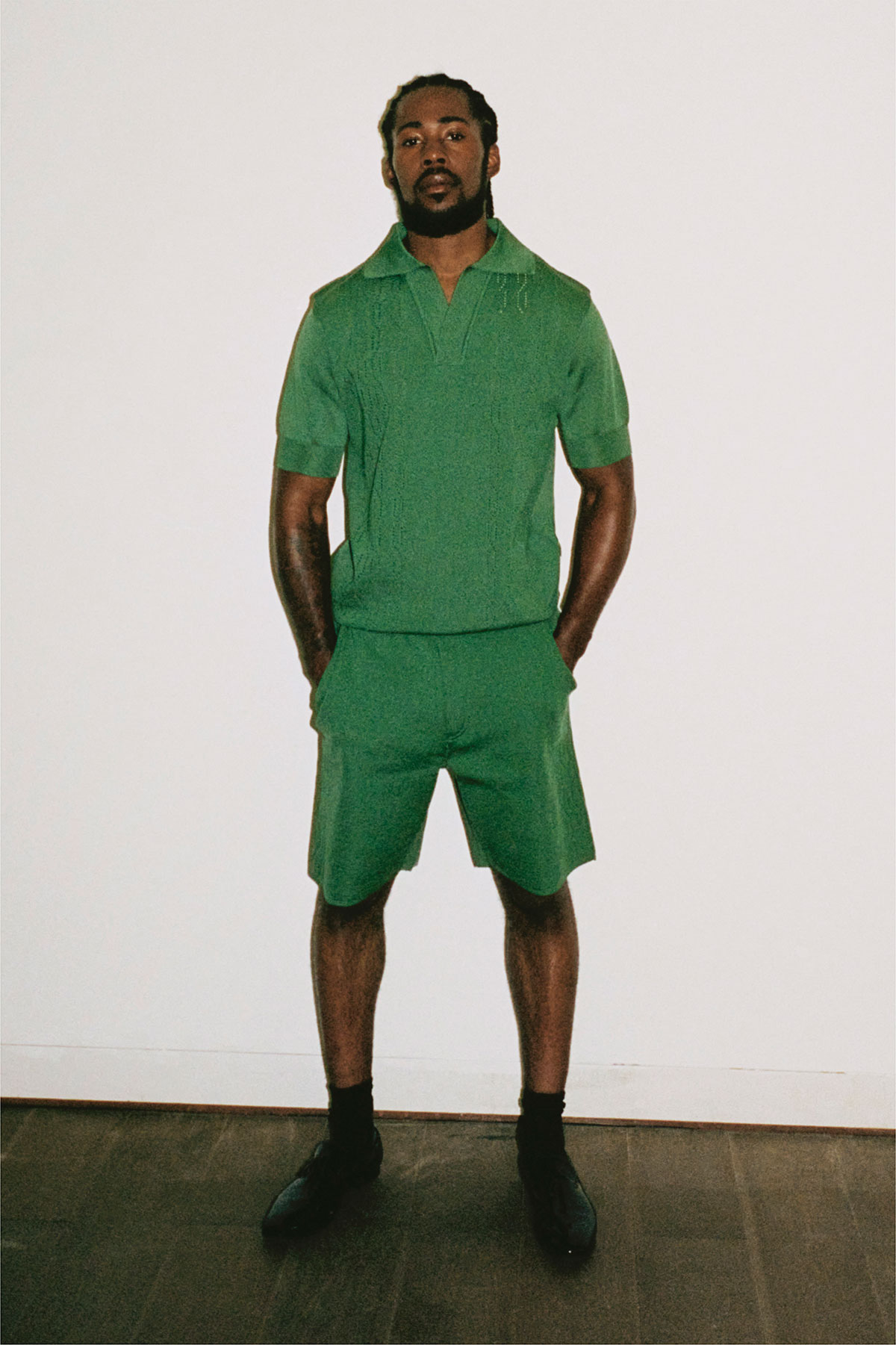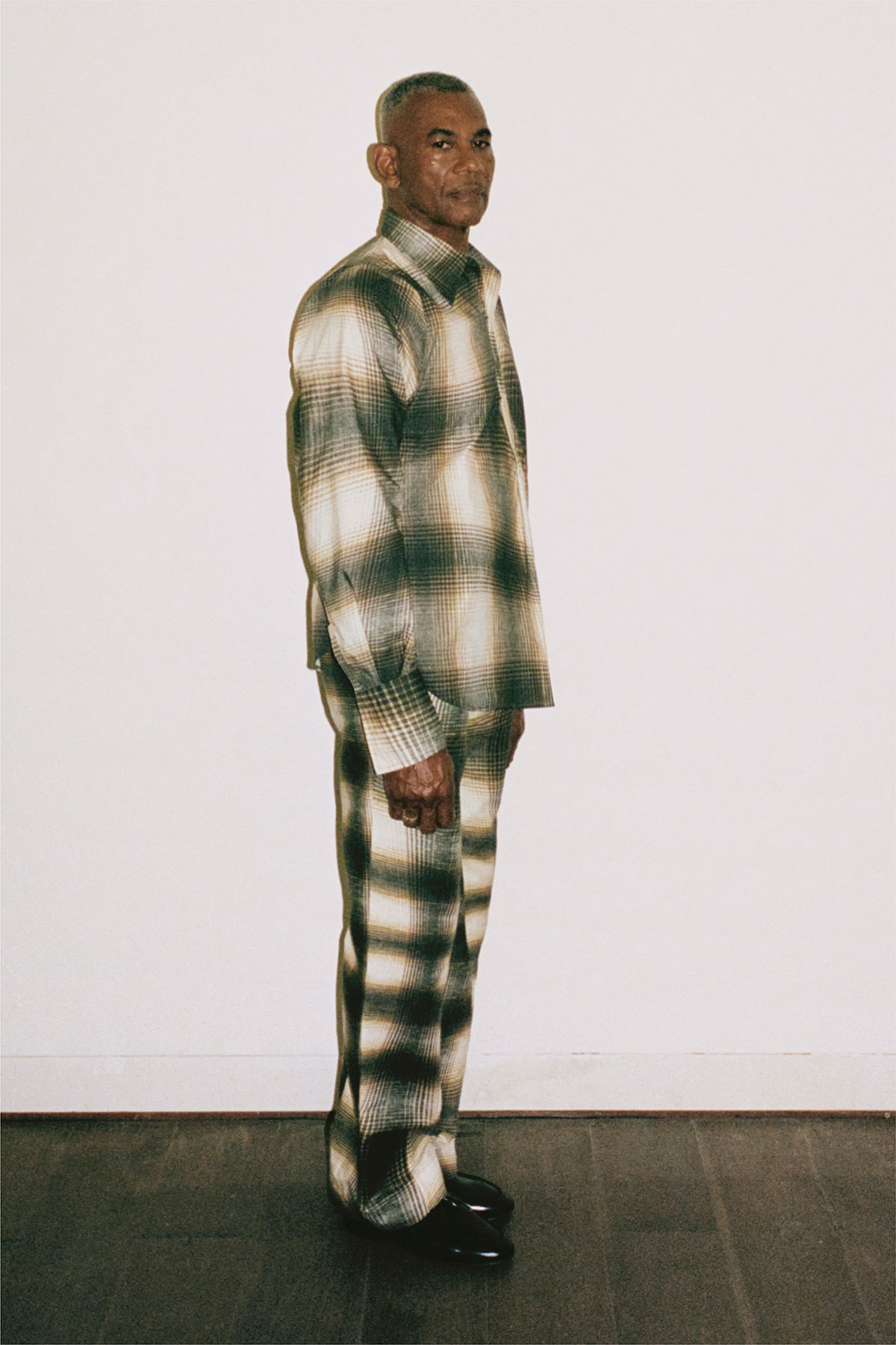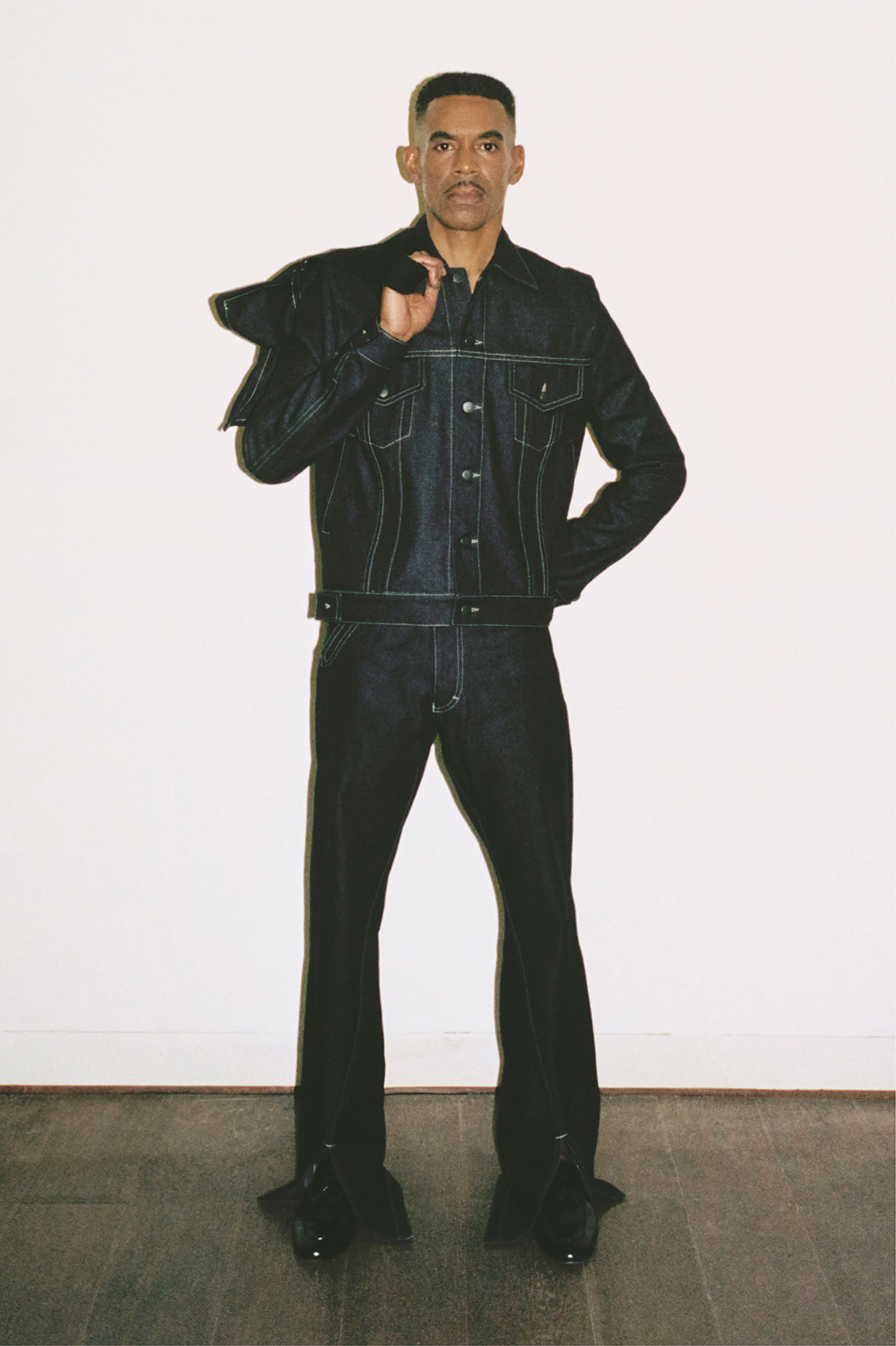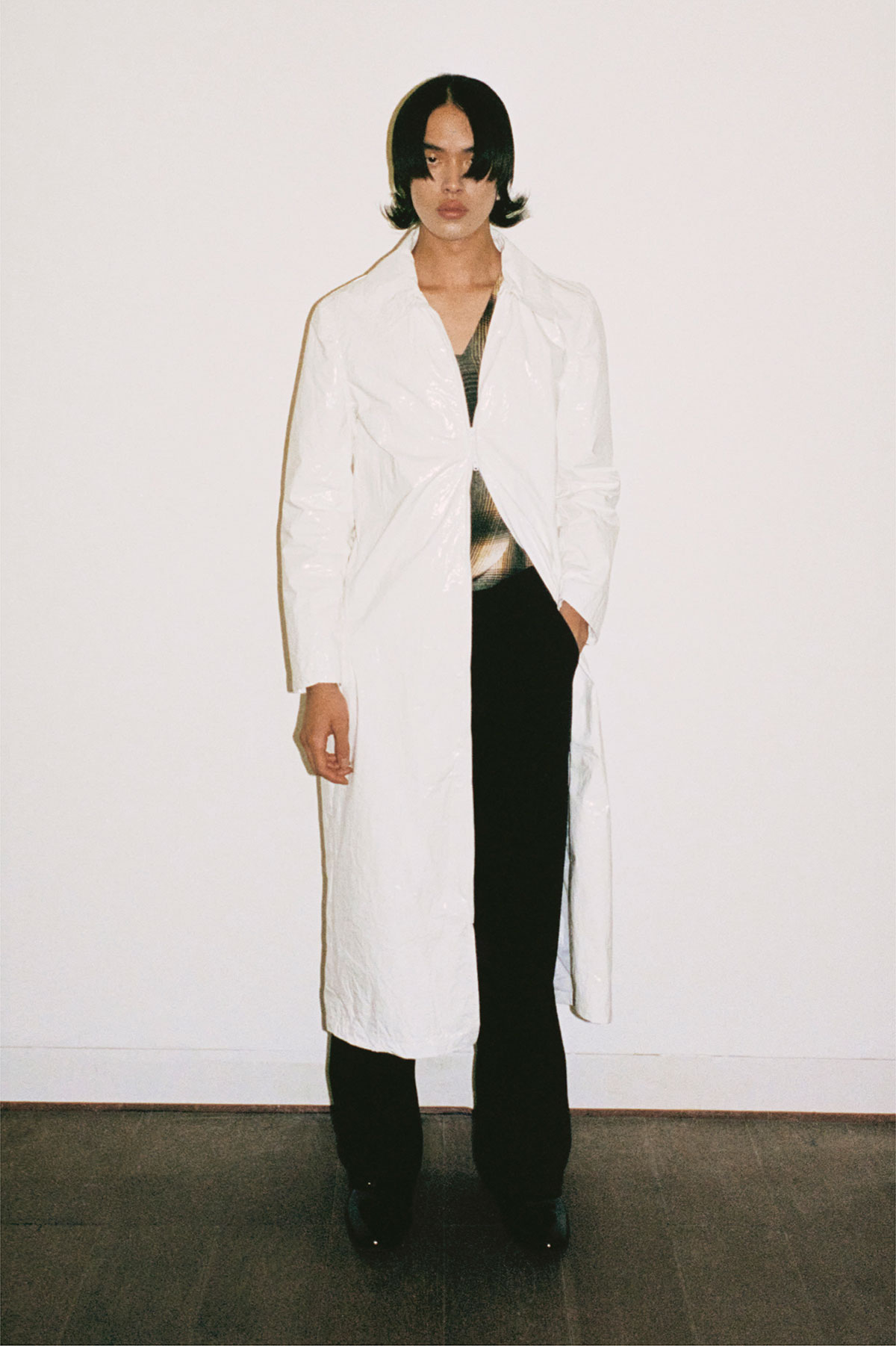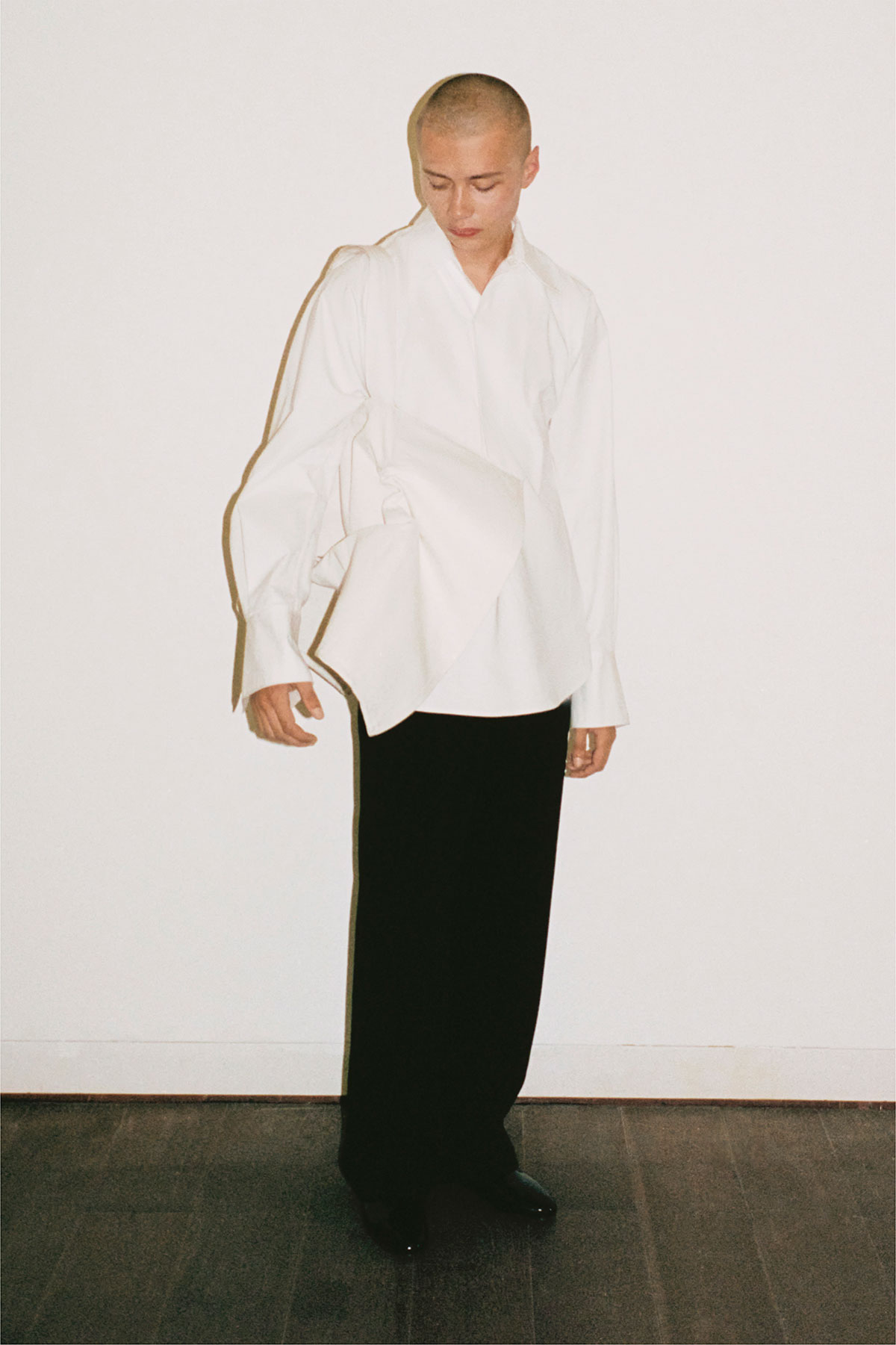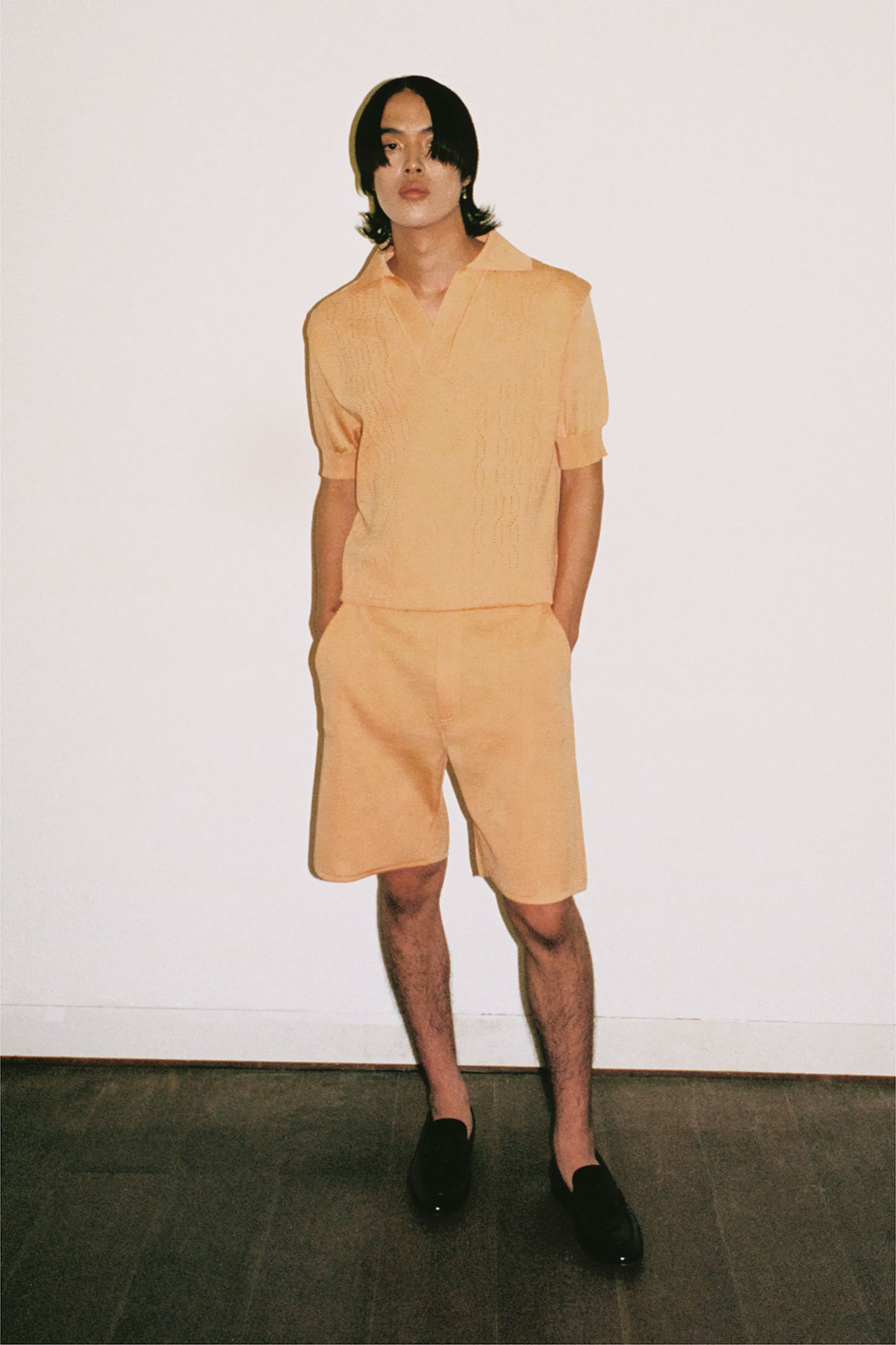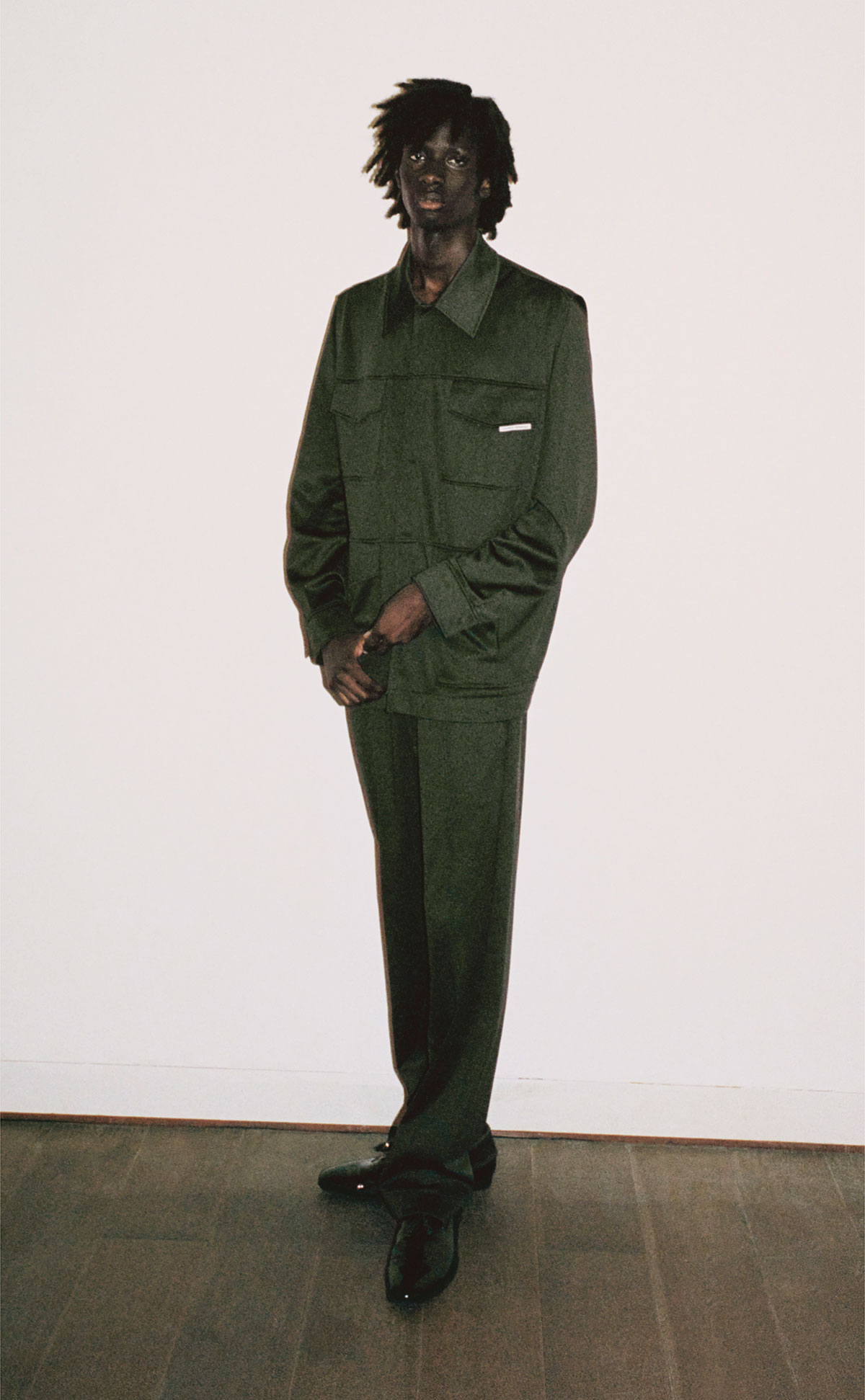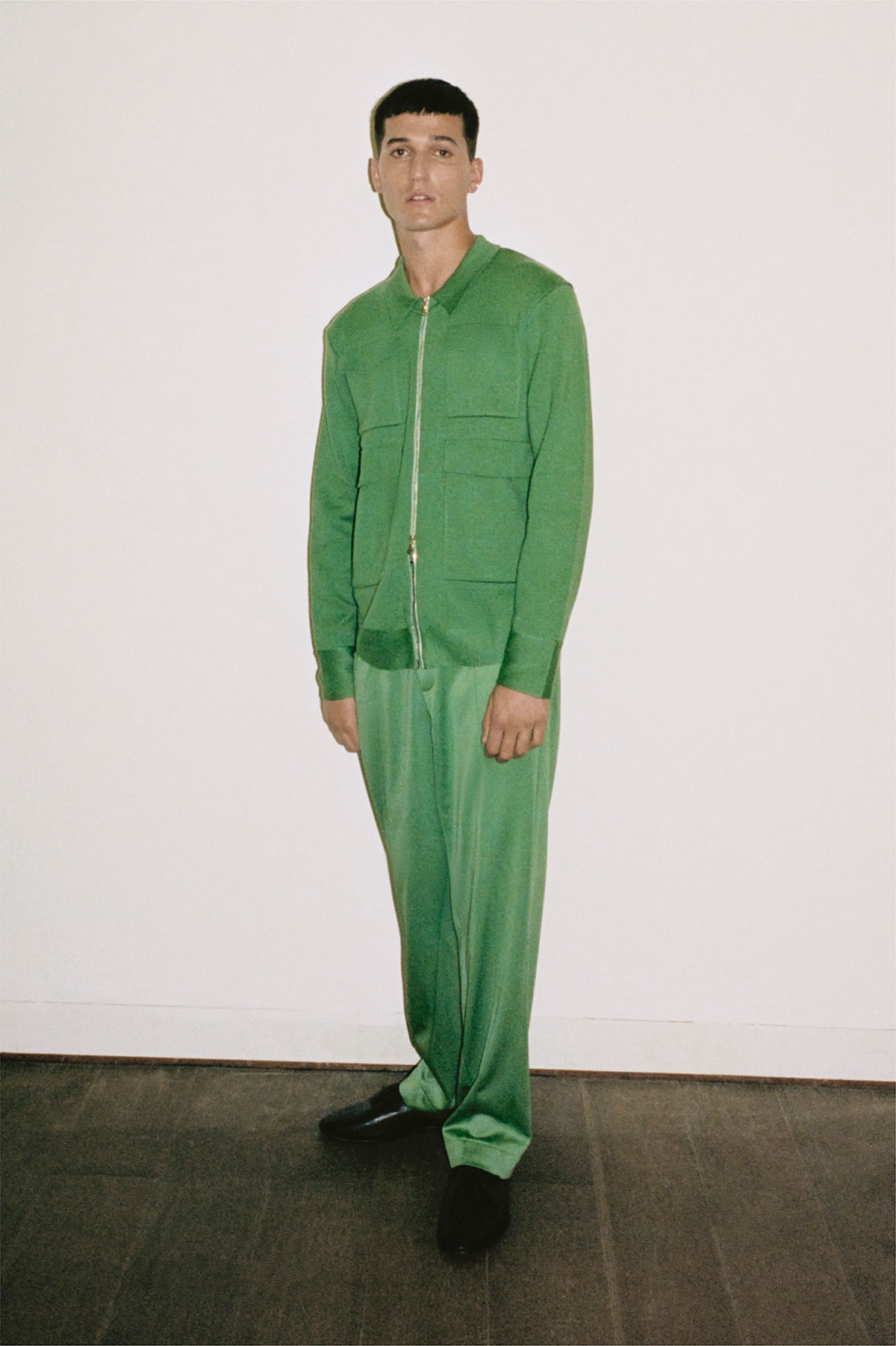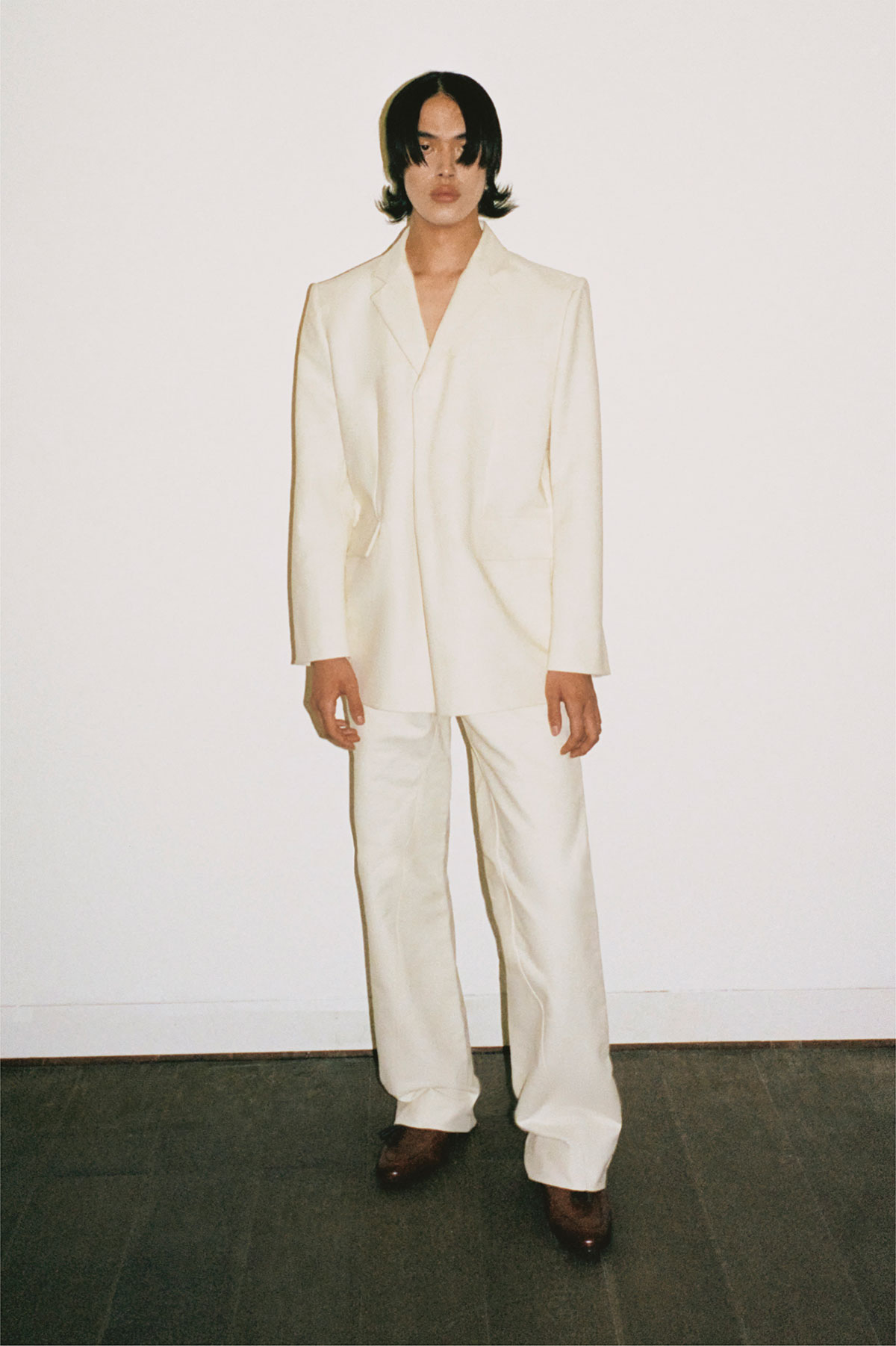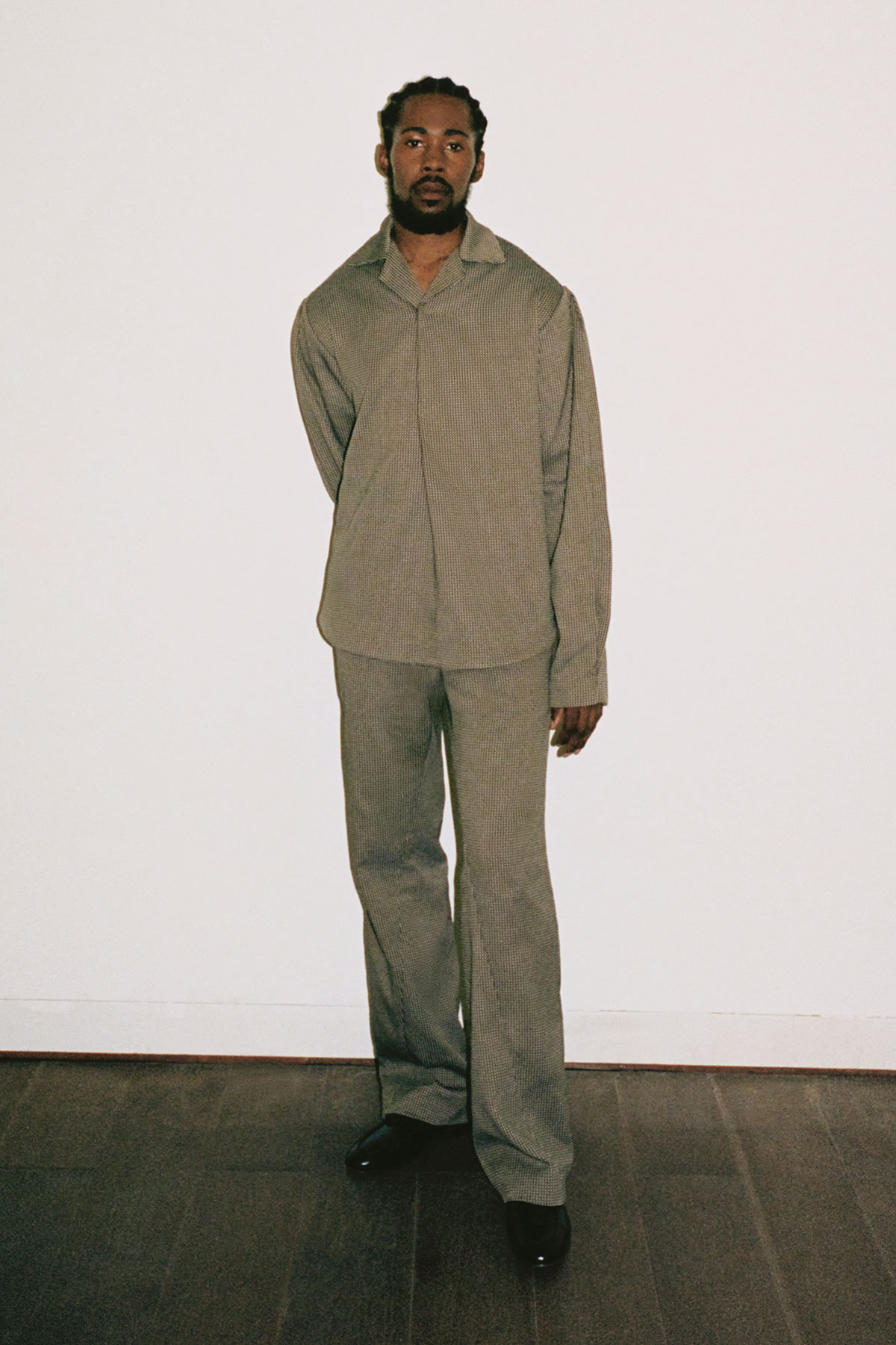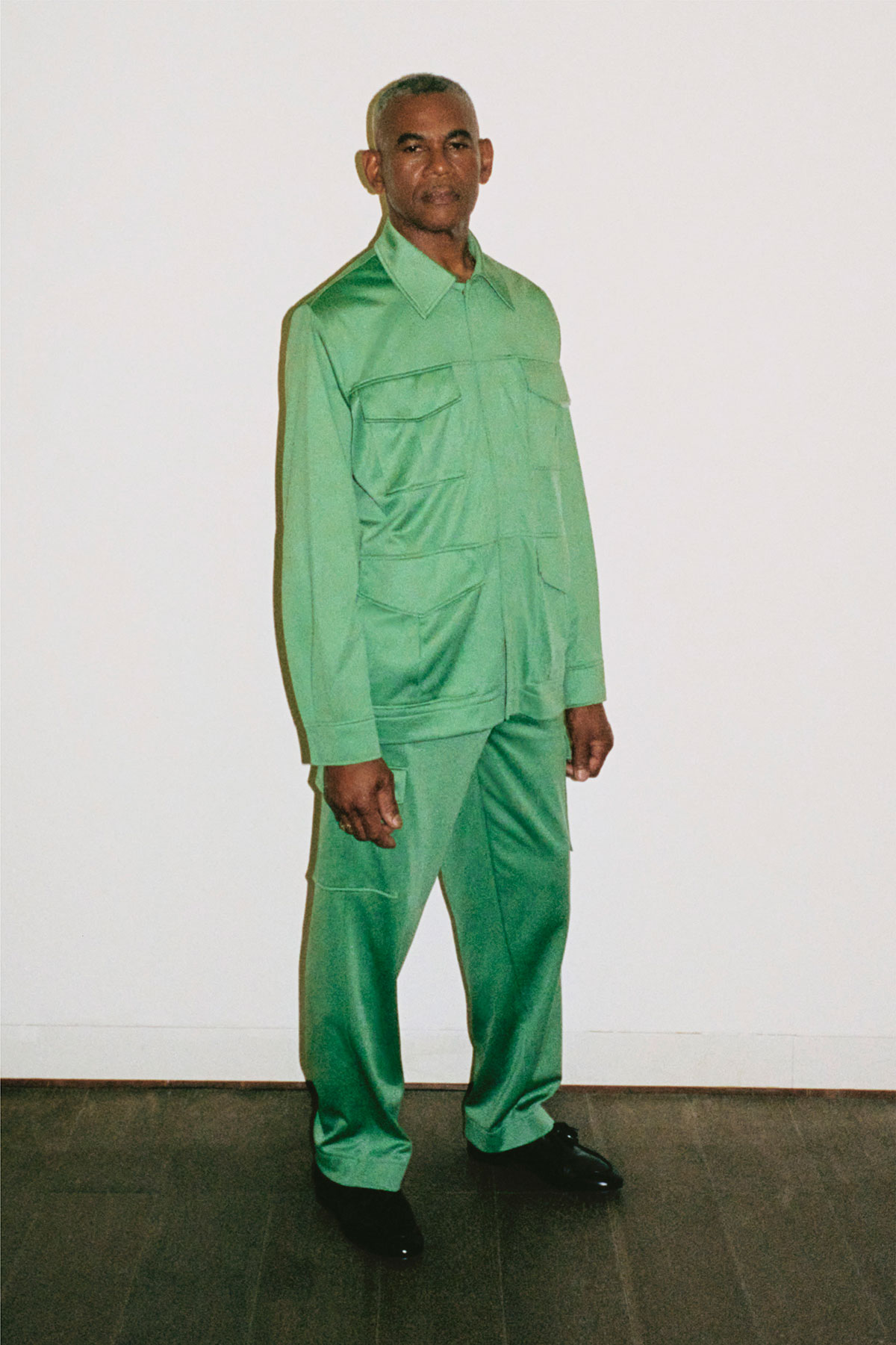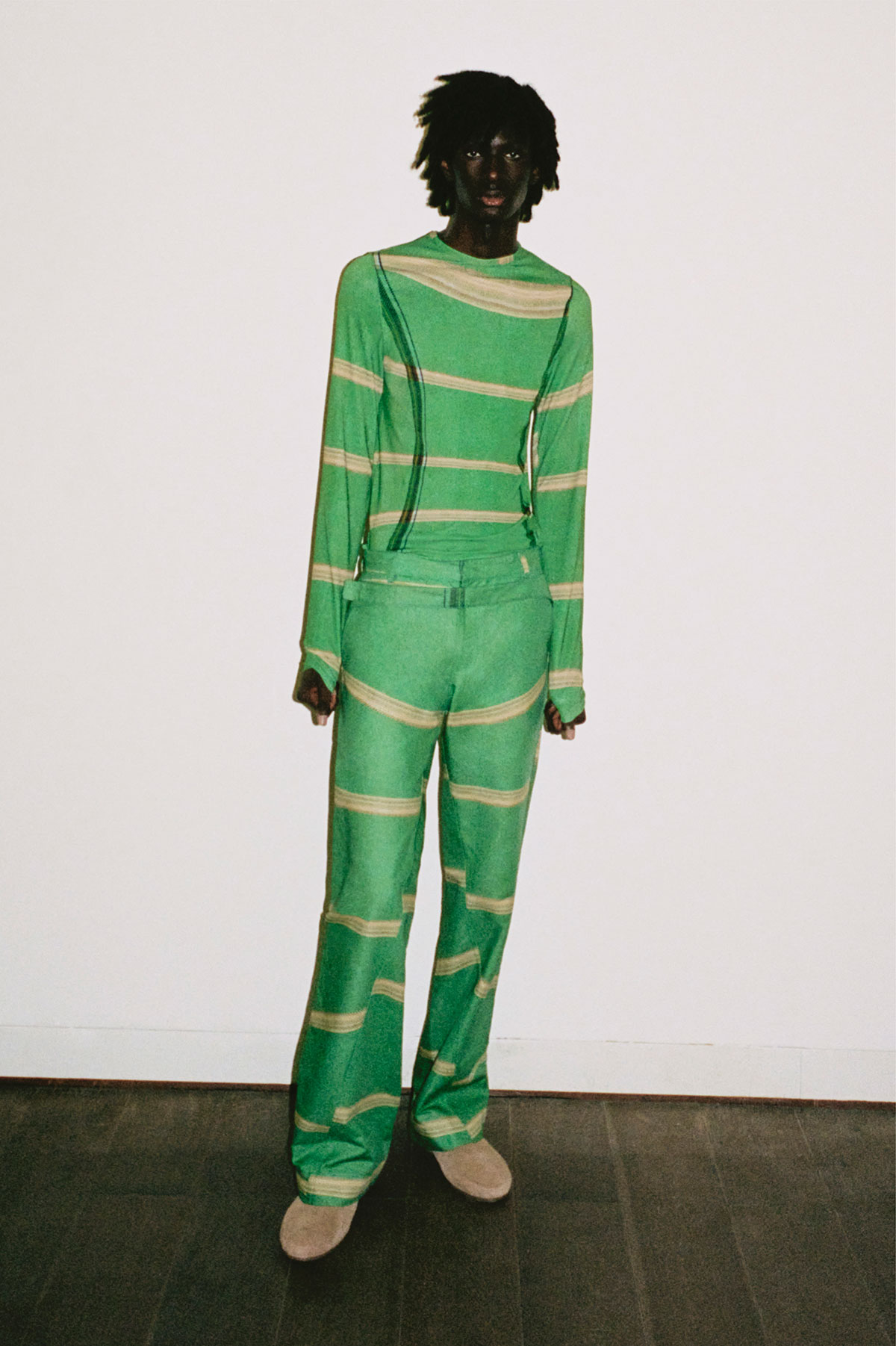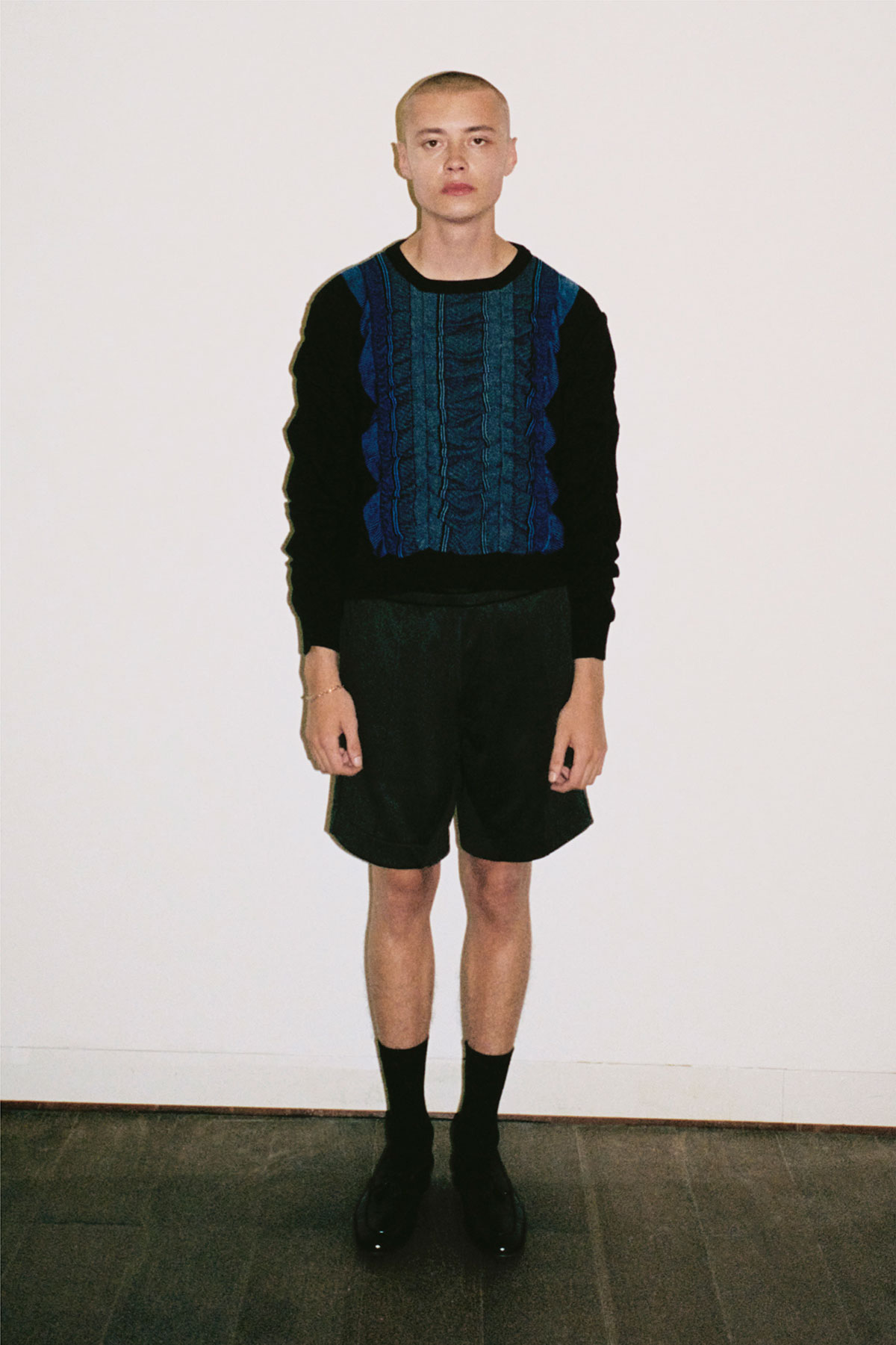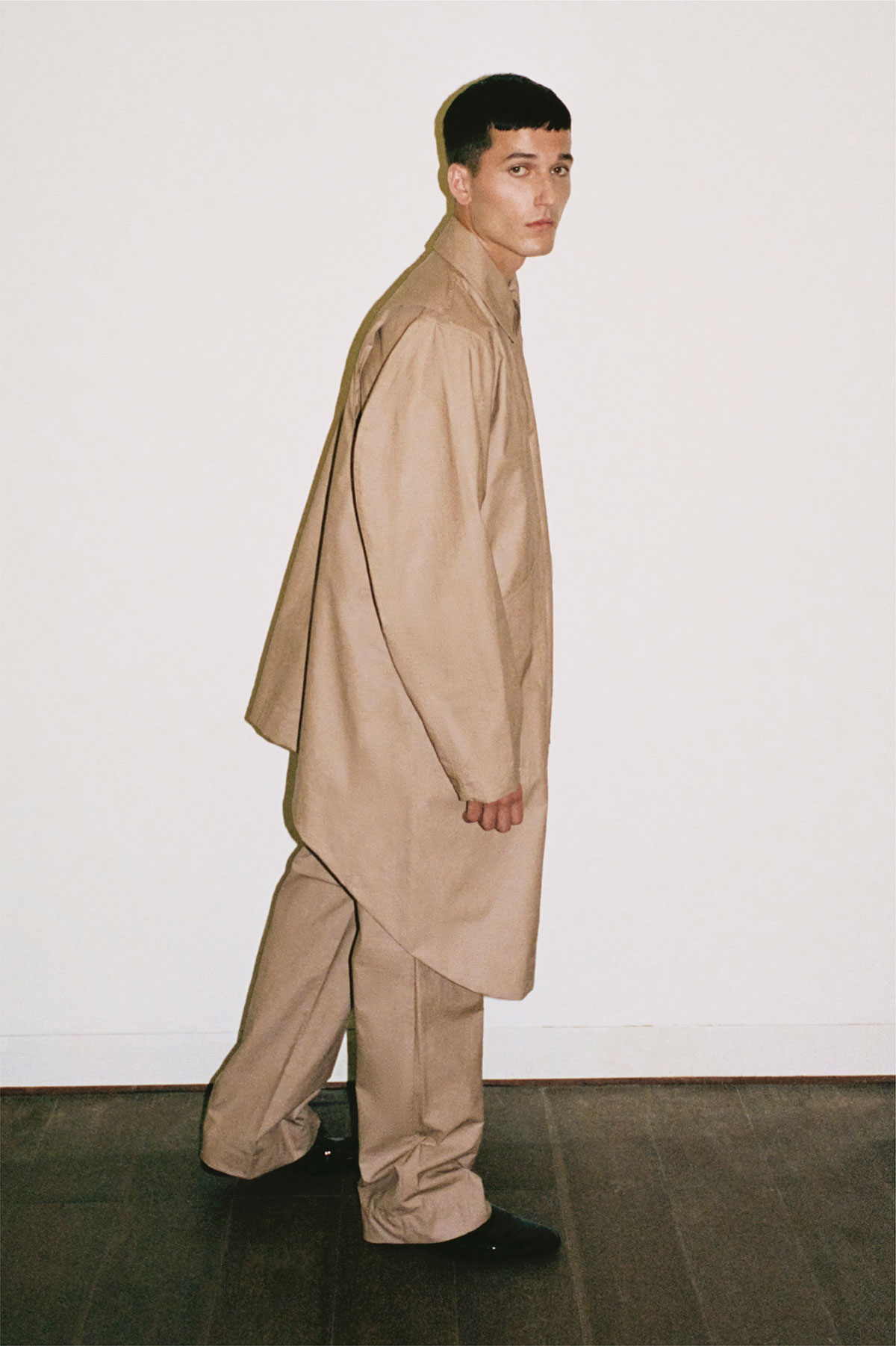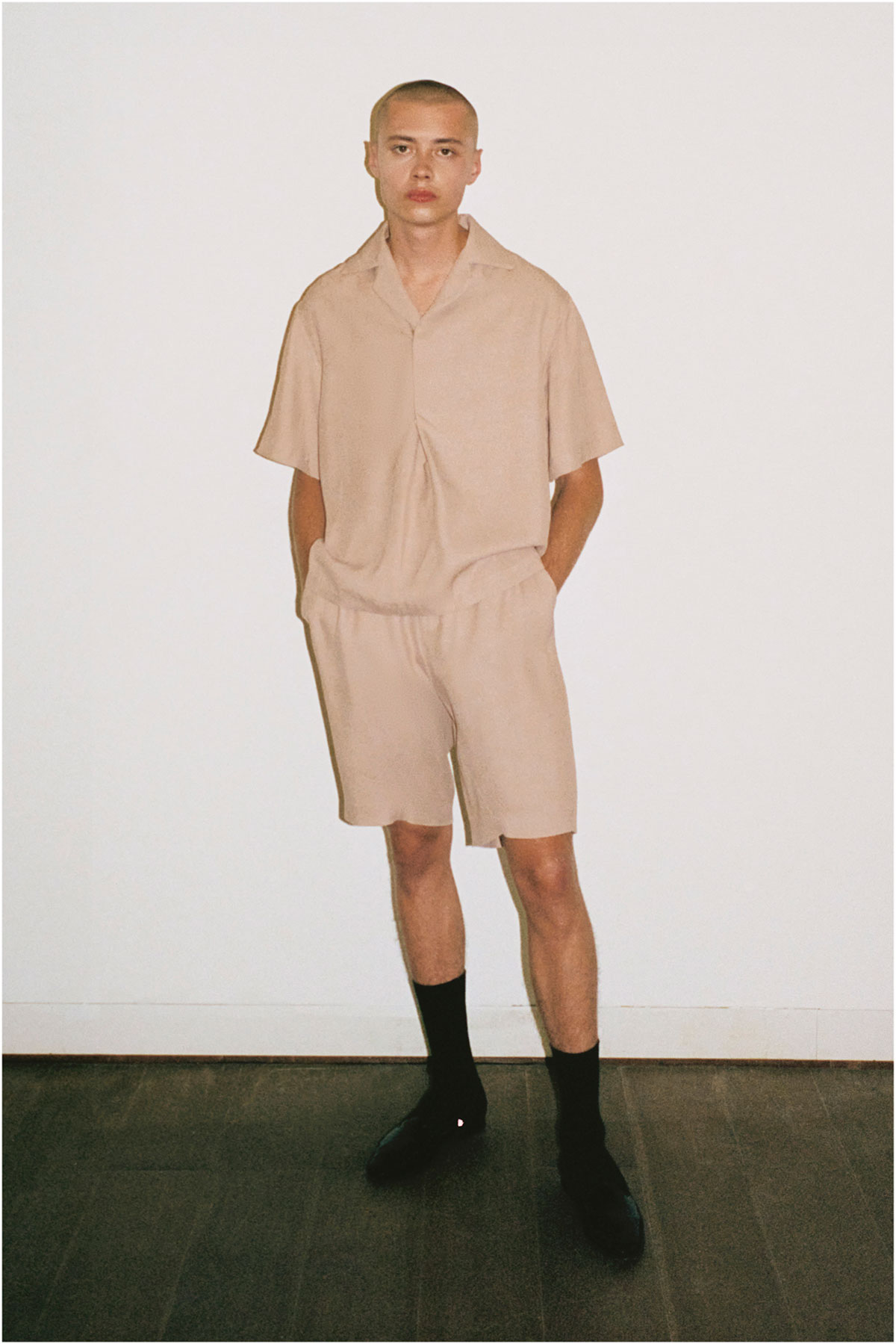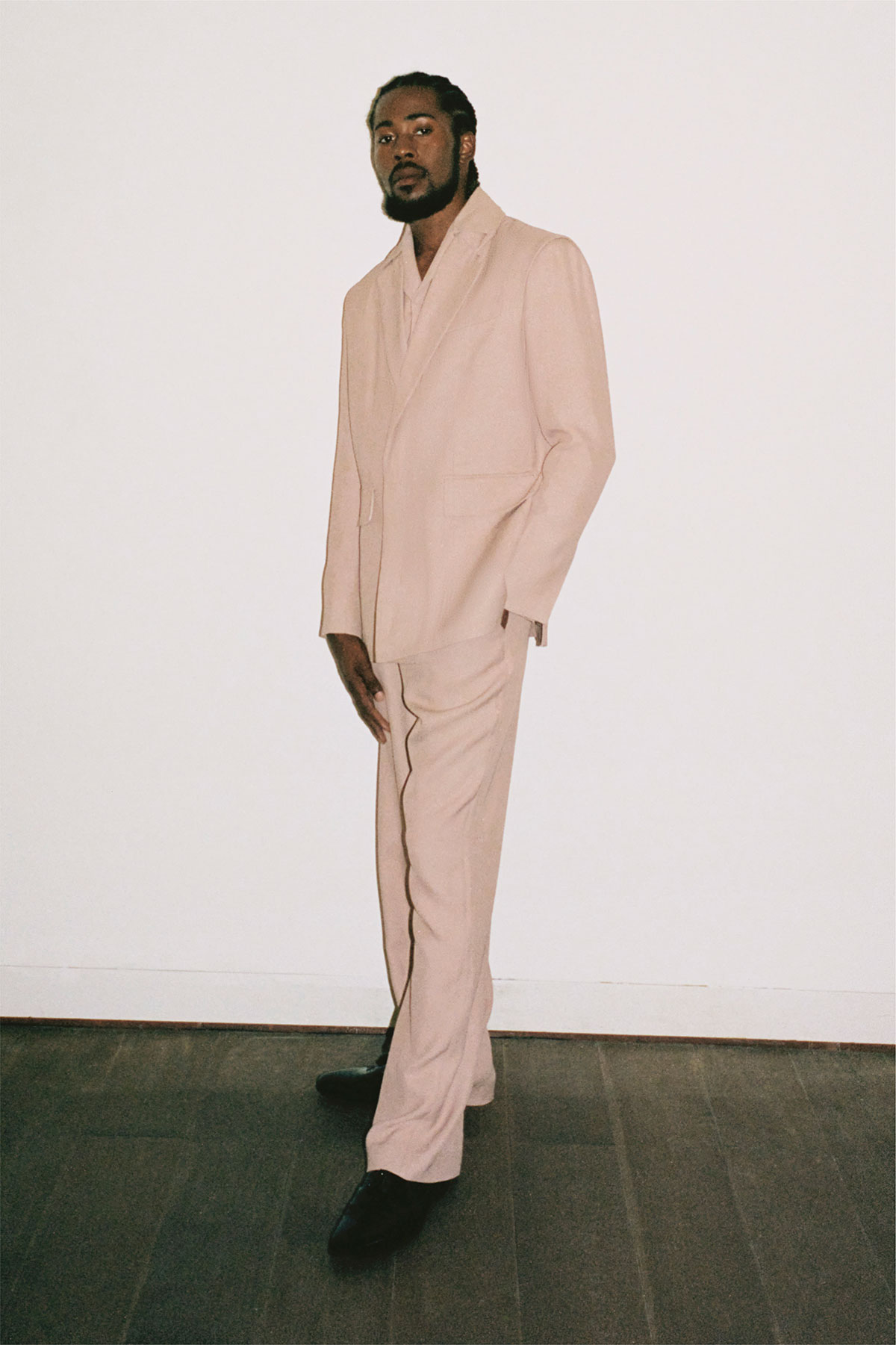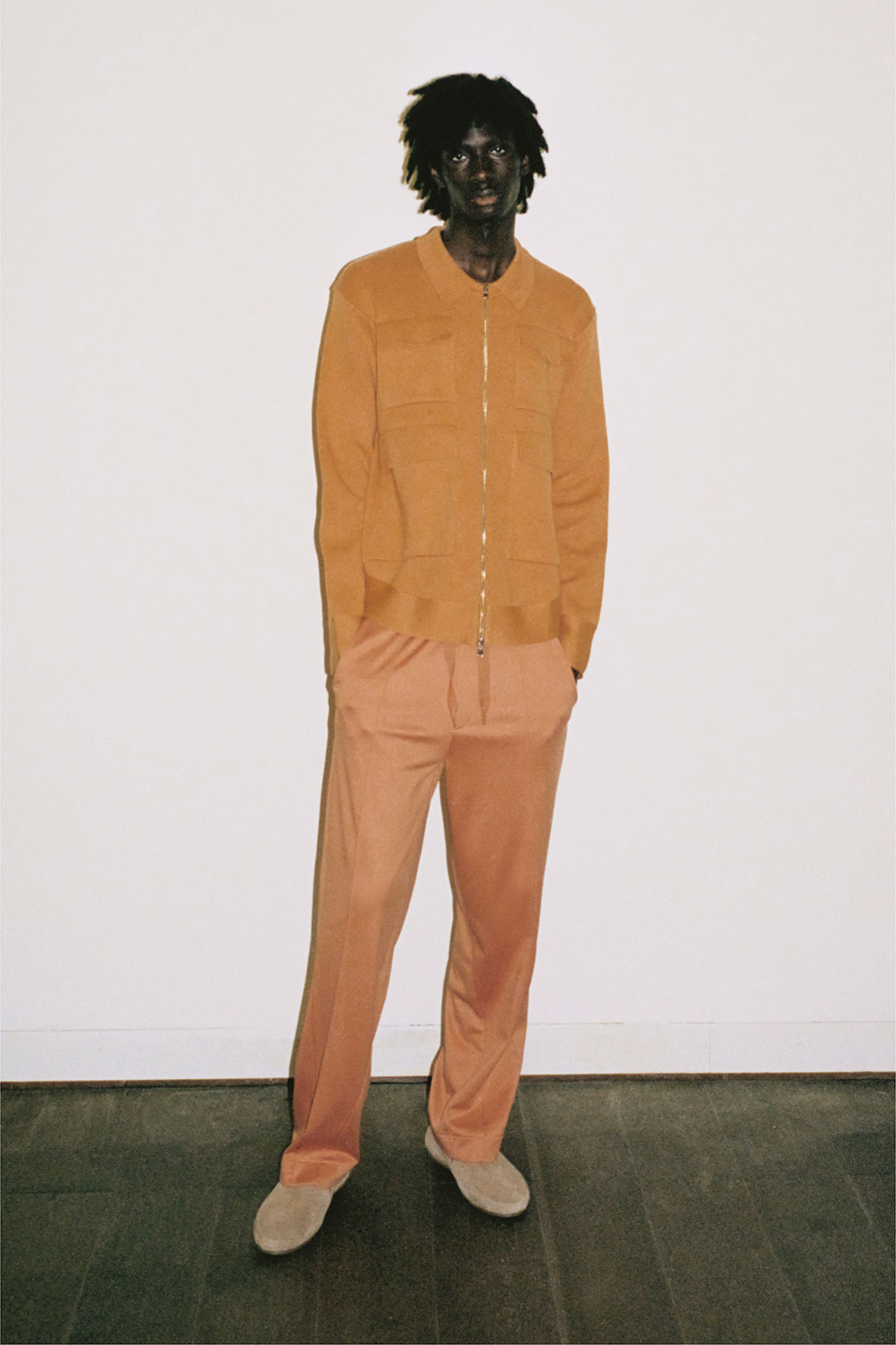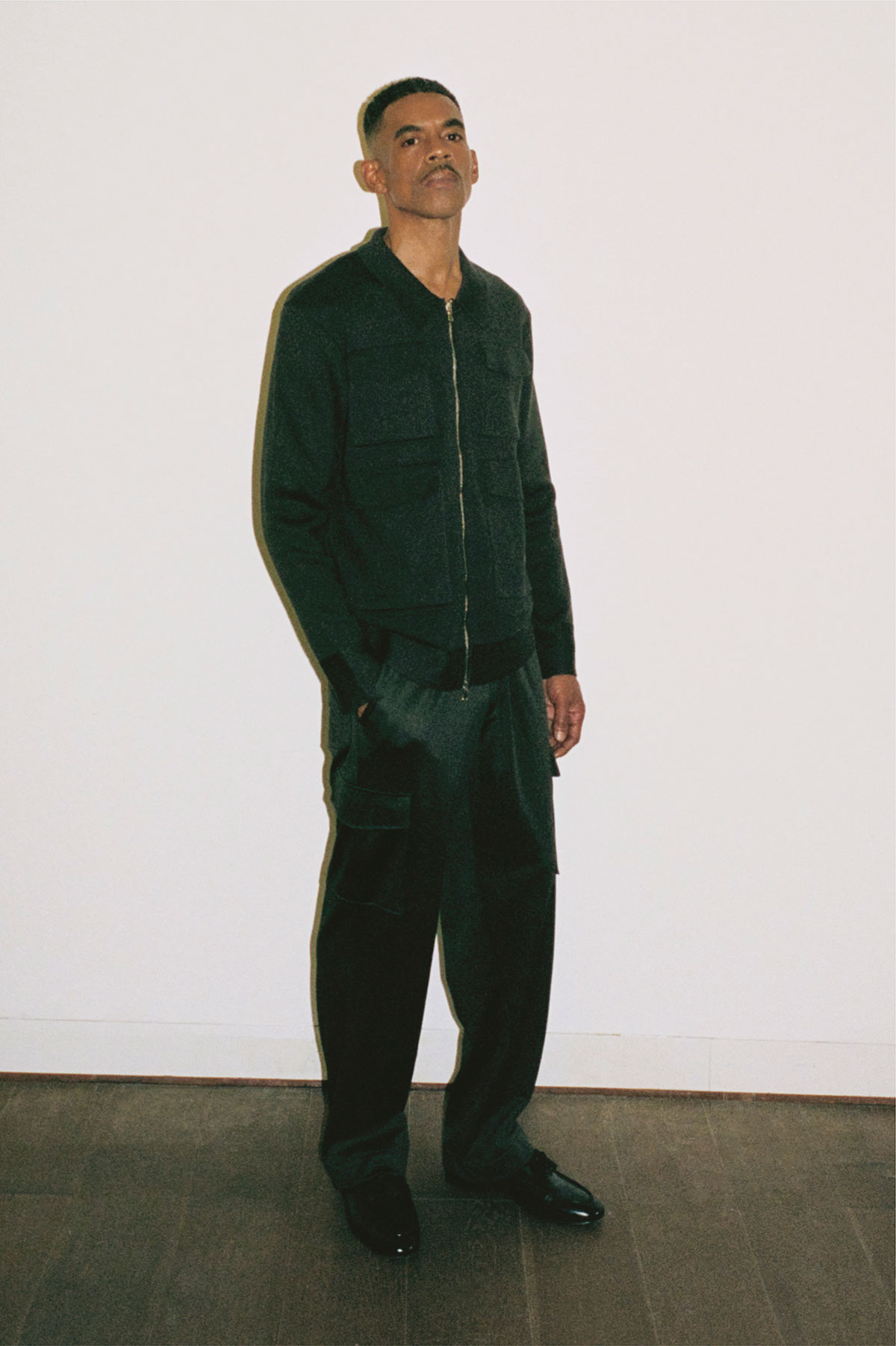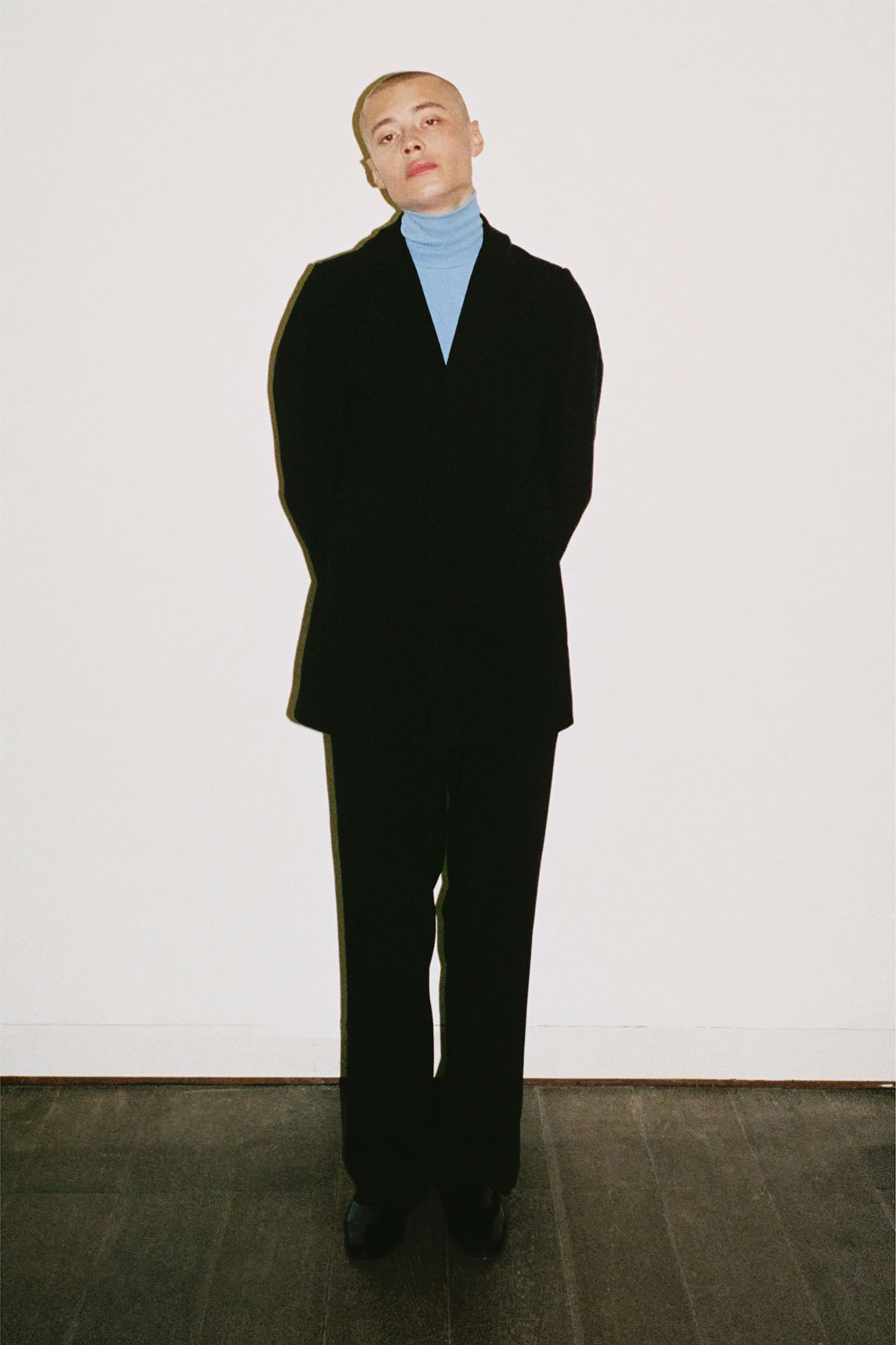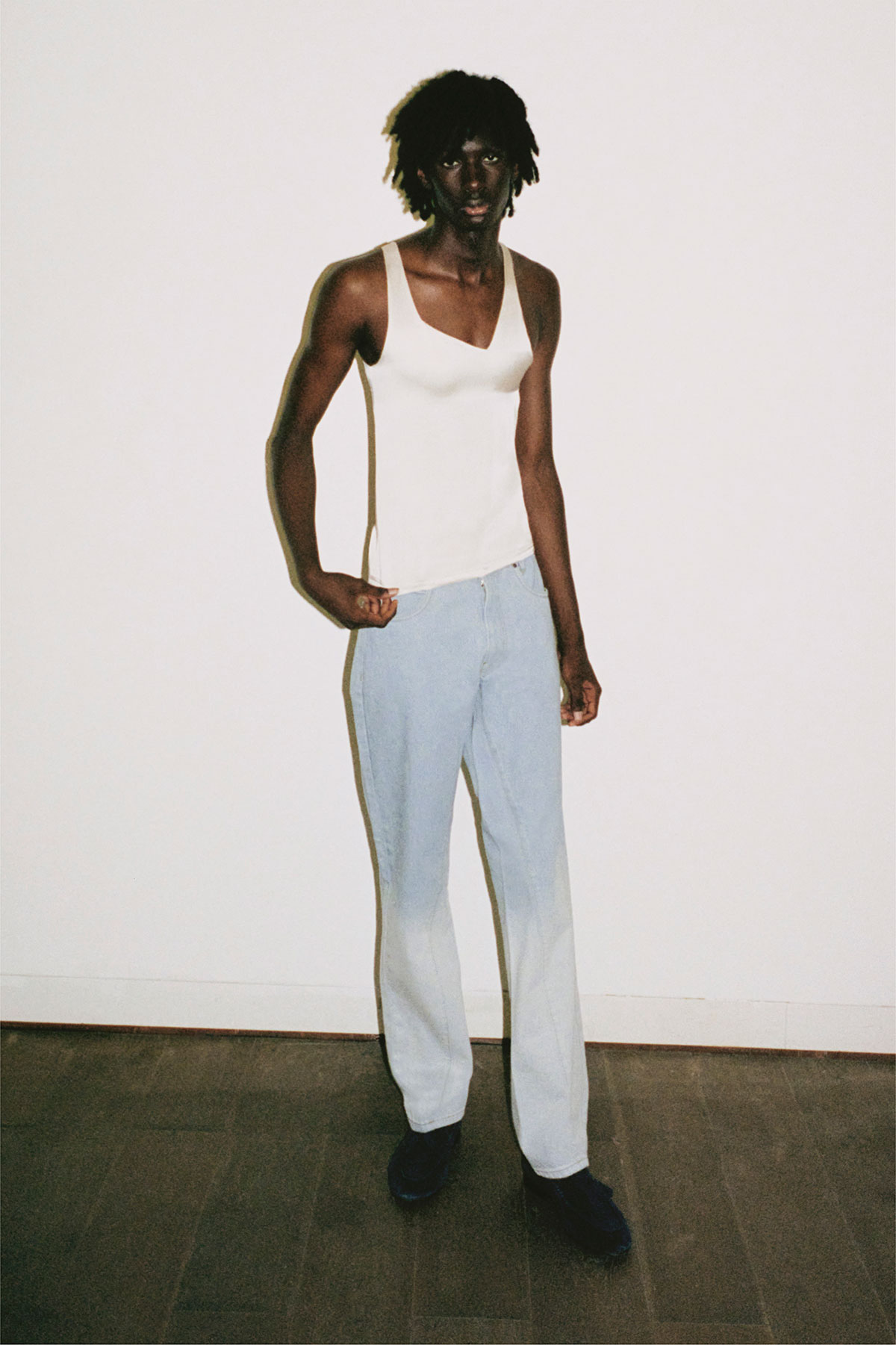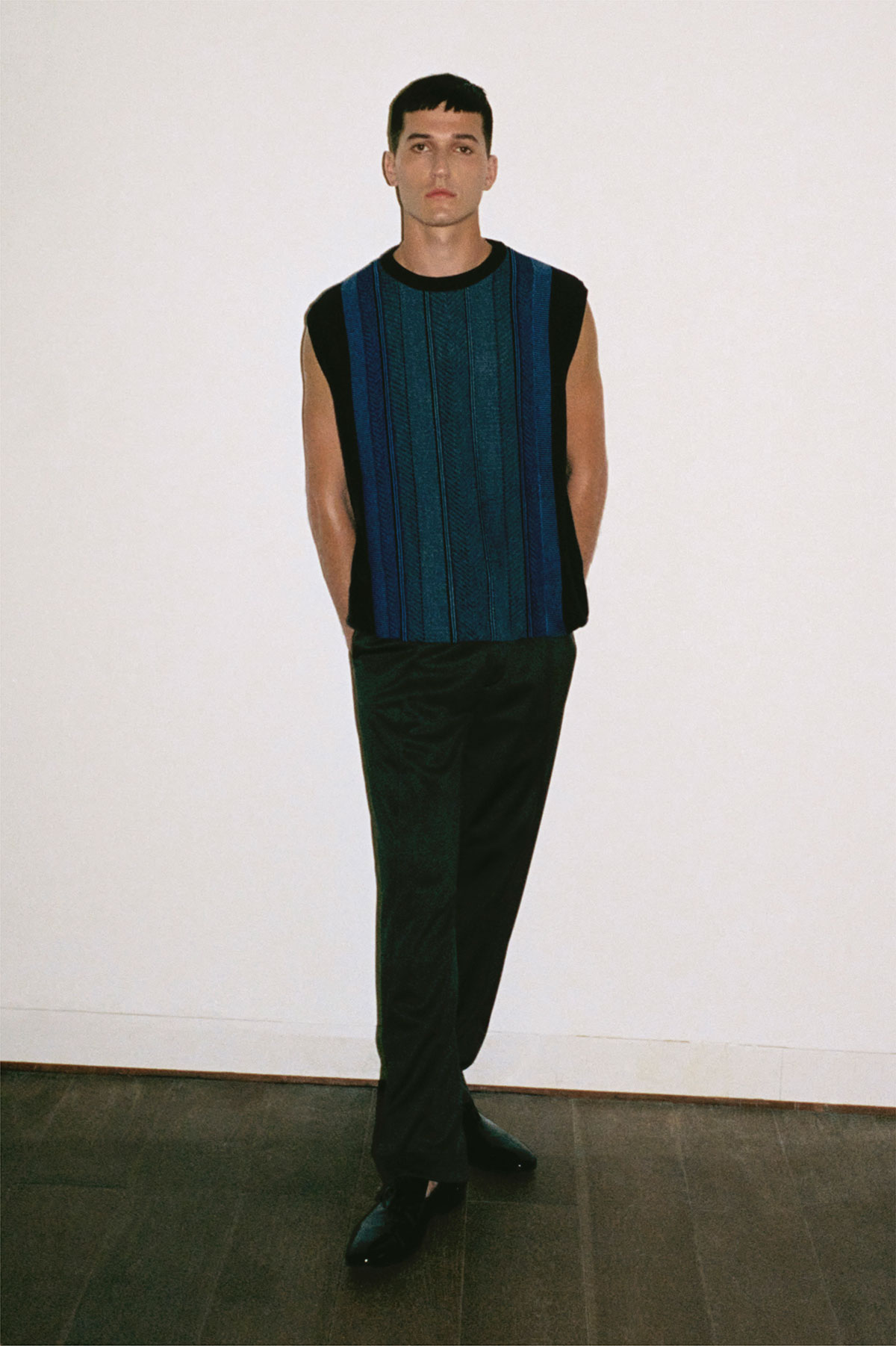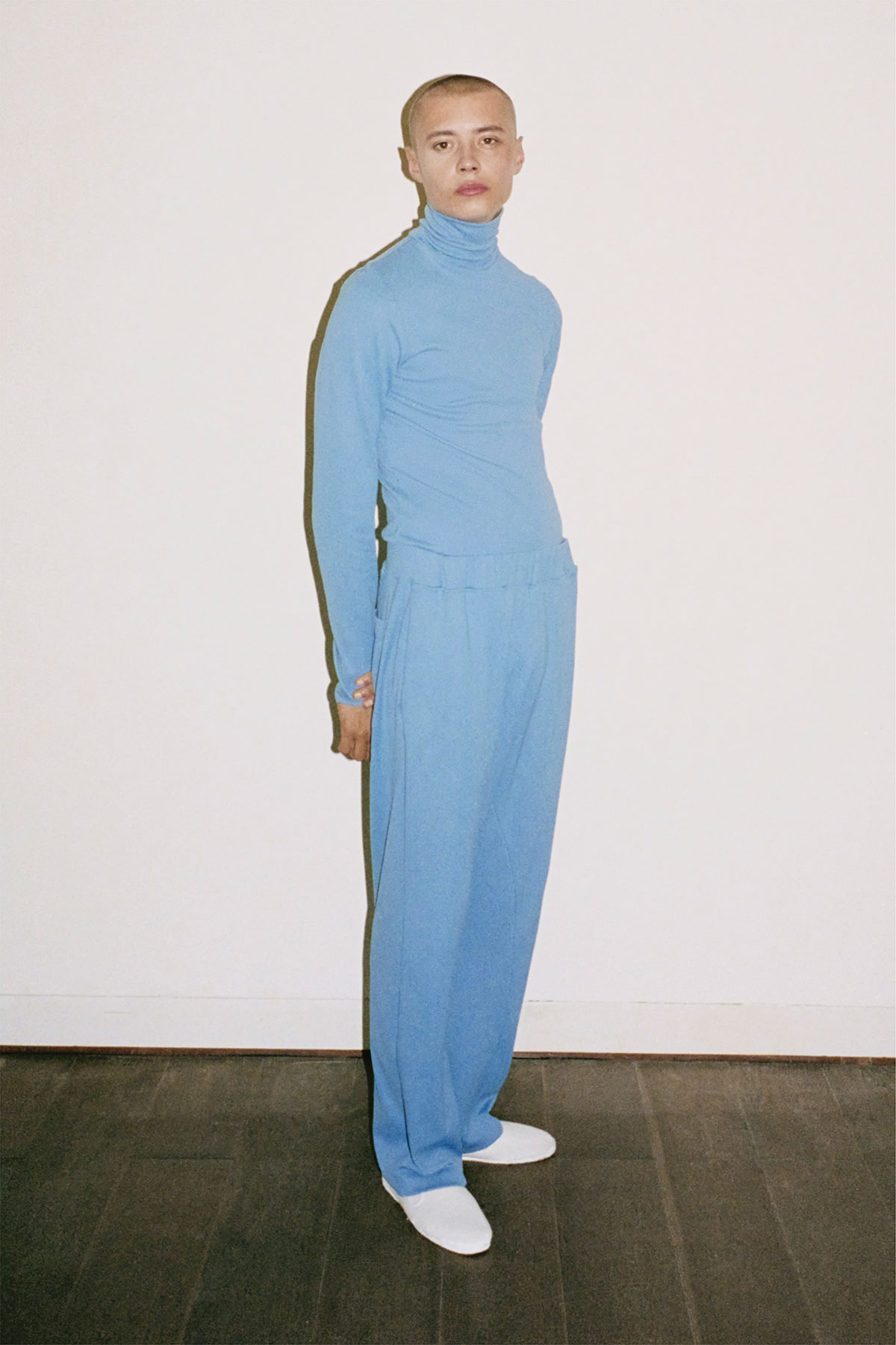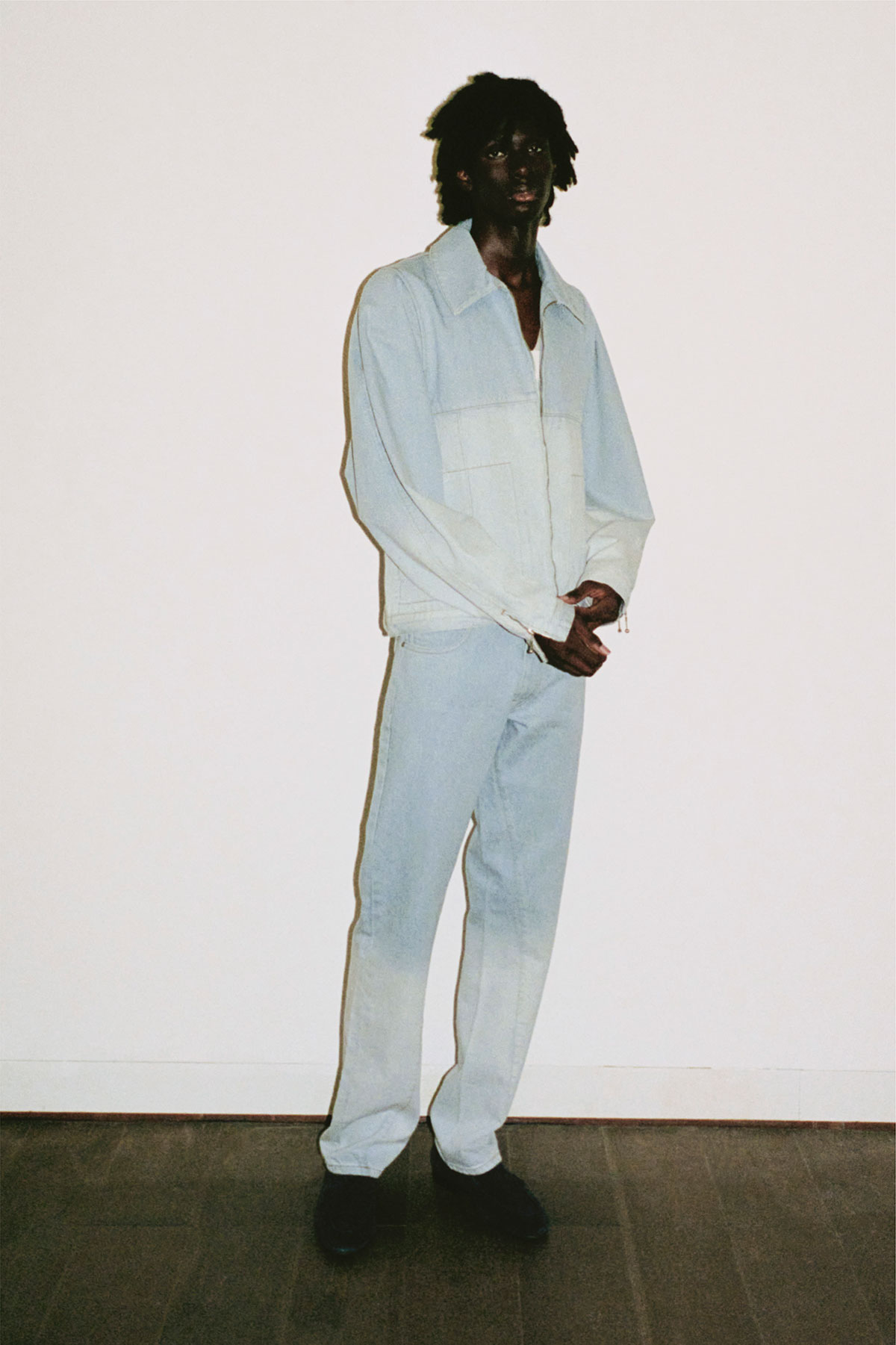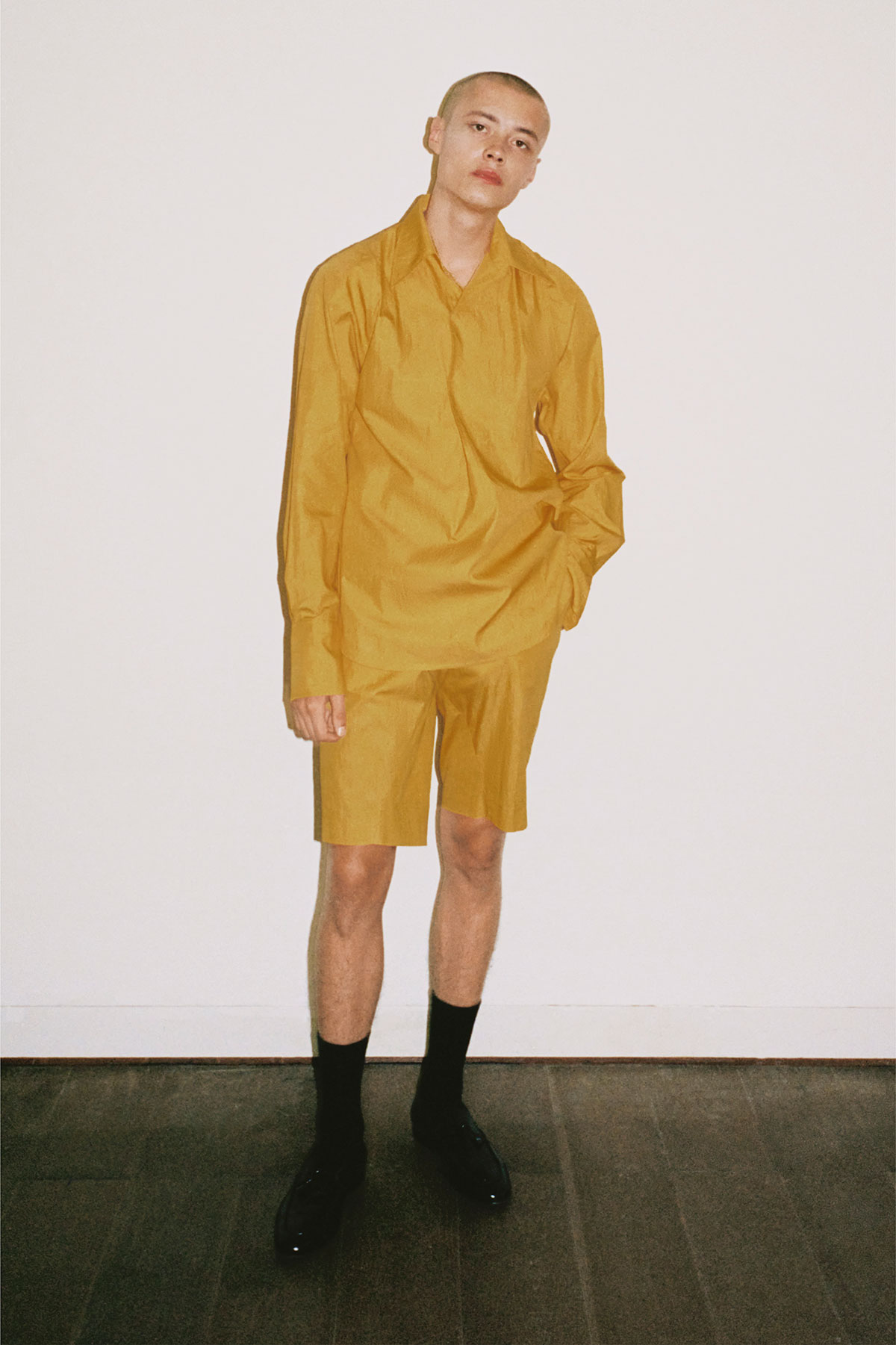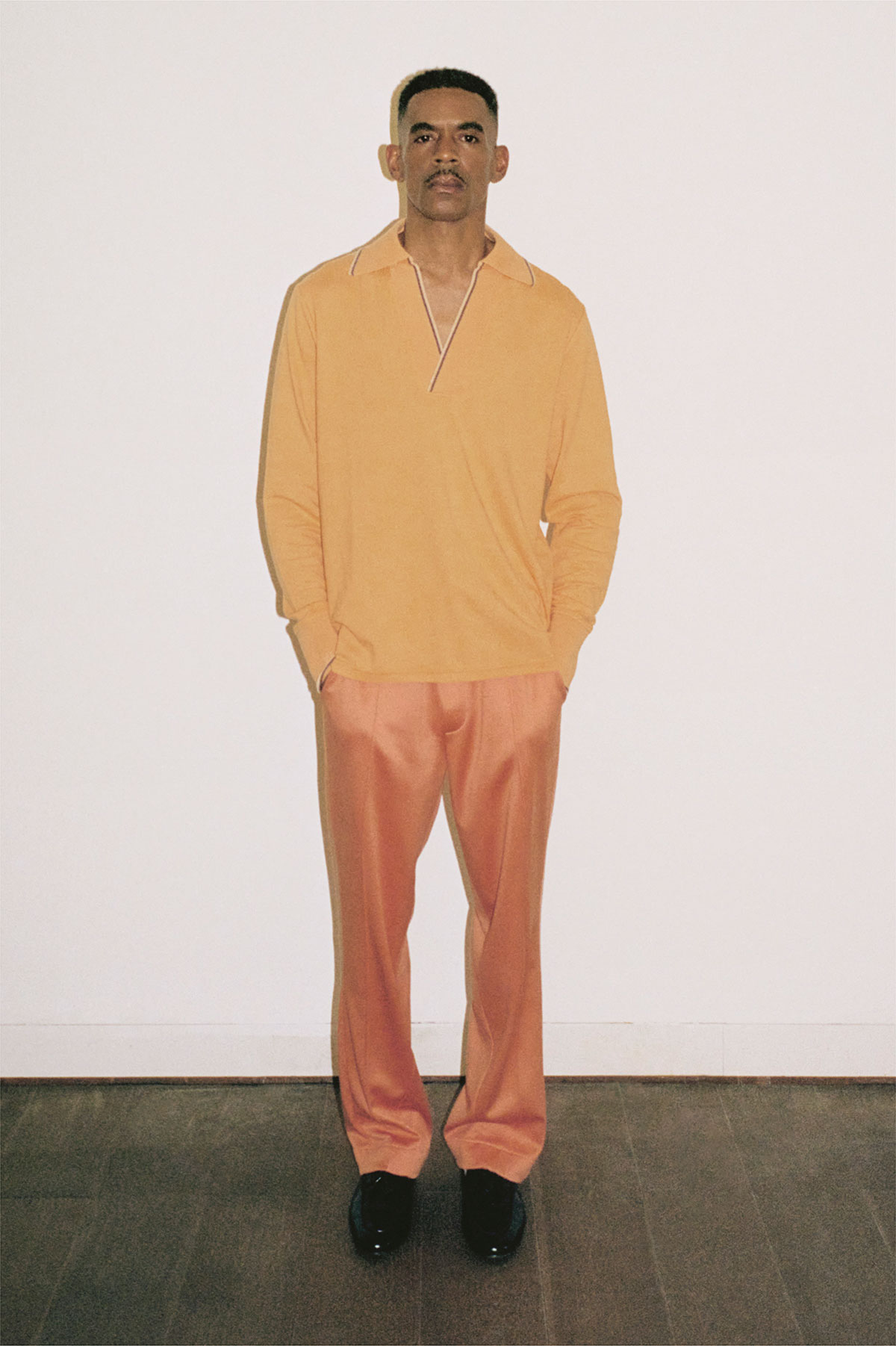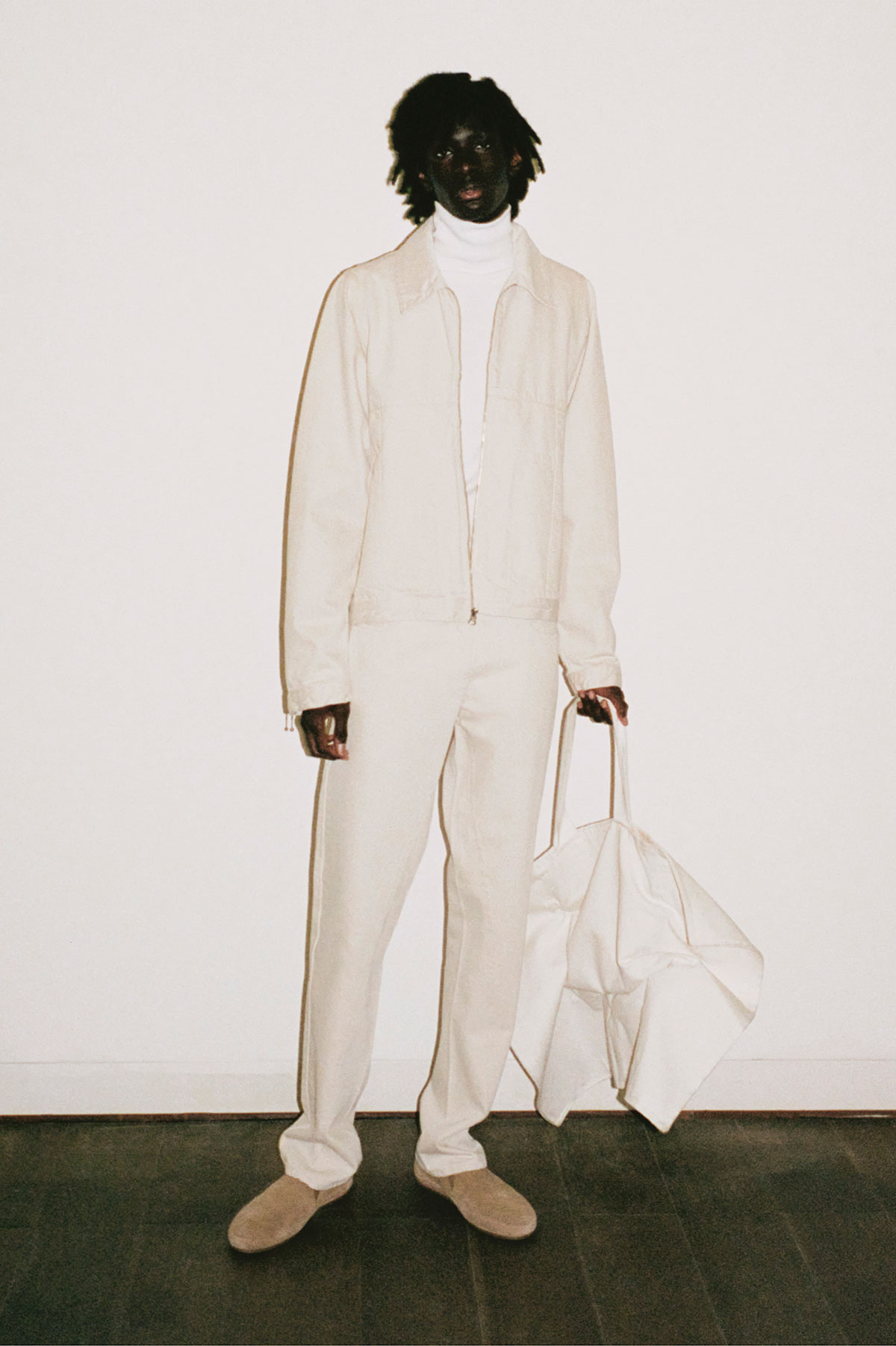 Bianca Saunders Spring Summer 2022 Collection
---
Images courtesy of Bianca Saunders.