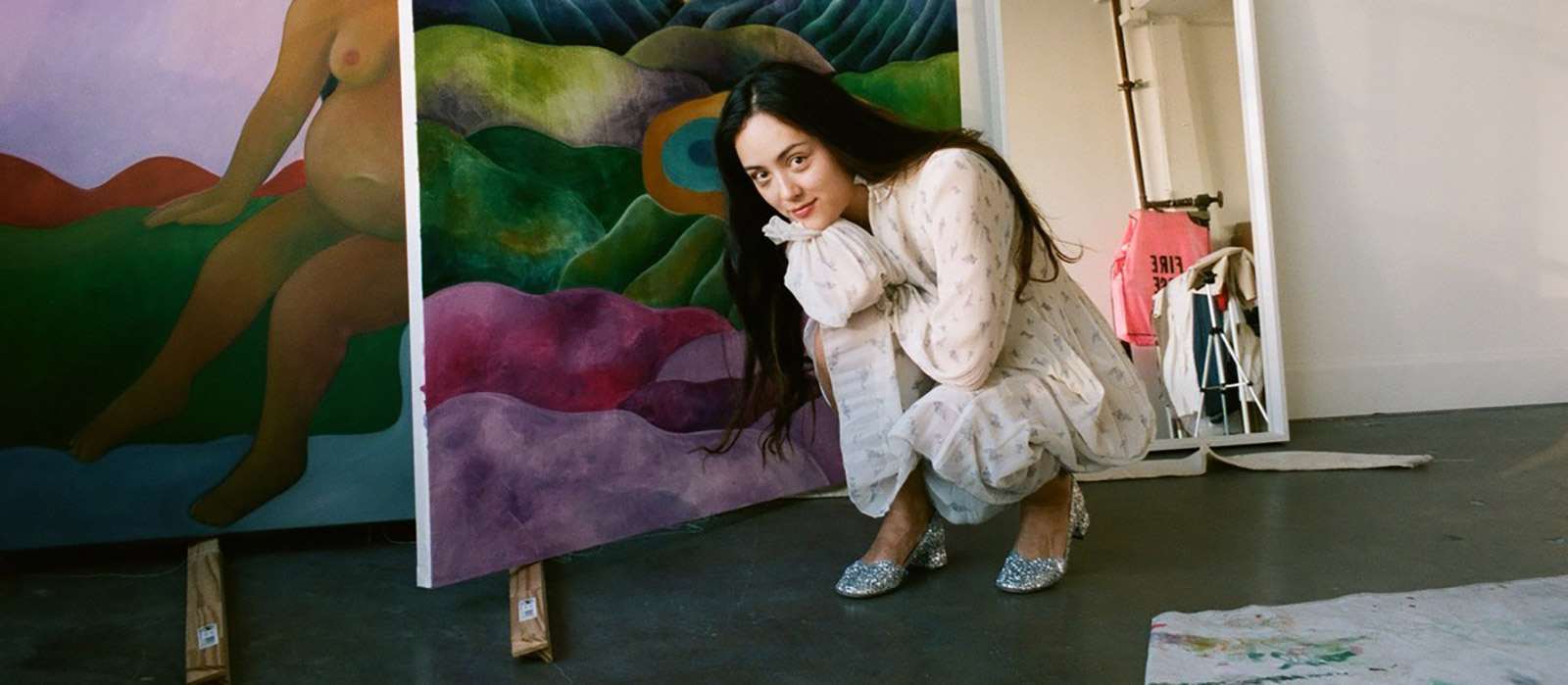 Camilla Engstrom
Artist
Los Angeles, US. January 14th, 2021
Interviewed by Alexei Key
Camilla Engström, the Swedish-born painter is celebrated for the joyful, vibrant aesthetic she embraced after dropping out of fashion school.
---
People have said some of my paintings look like velvet. Maybe it's because I've stared at a lot of textiles in my life. Husa, the cartoon I created, was in protest to the skinny figures I had to draw when I was studying fashion. She is a plump, Mother Earth-like figure who's always naked.
I'm an artist because it brings me joy. My grandfather was very creative, and I think he was my first inspiration. Later I was surrounded by artists, and it made me curious to try to pursue it myself.
Georgia O'Keeffe, Hilma af Klint and Yayoi Kusama are the artists who influence me most. I'm self-taught and still figuring it out – I probably always will be. My work is my therapy, so it's mostly soothing imaginary landscapes with colors that make me happy.
My paintings are an extension of myself, and I'm always trying to work on myself through my art. I'm a very shy and gentle person but being openly vulnerable is something I want to be better at. I don't think people close to me can fully see me until I've embraced my vulnerability fully. I create the soft shapes and portals you see in my work to deal with these emotions.
These days I view beauty as someone who knows and has accepted themselves fully and lovingly – or untouched nature in general, like the sky and horizon during a sunset.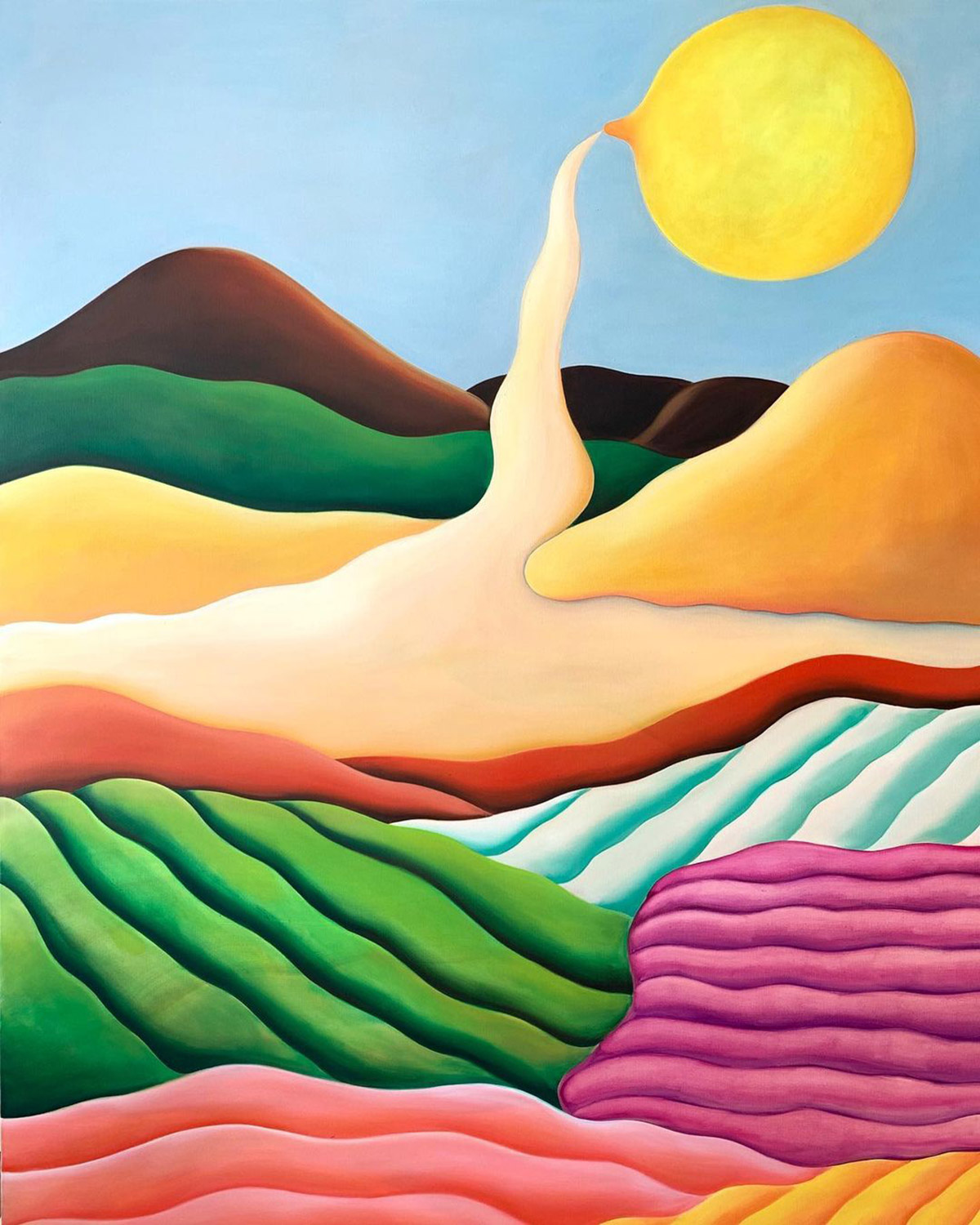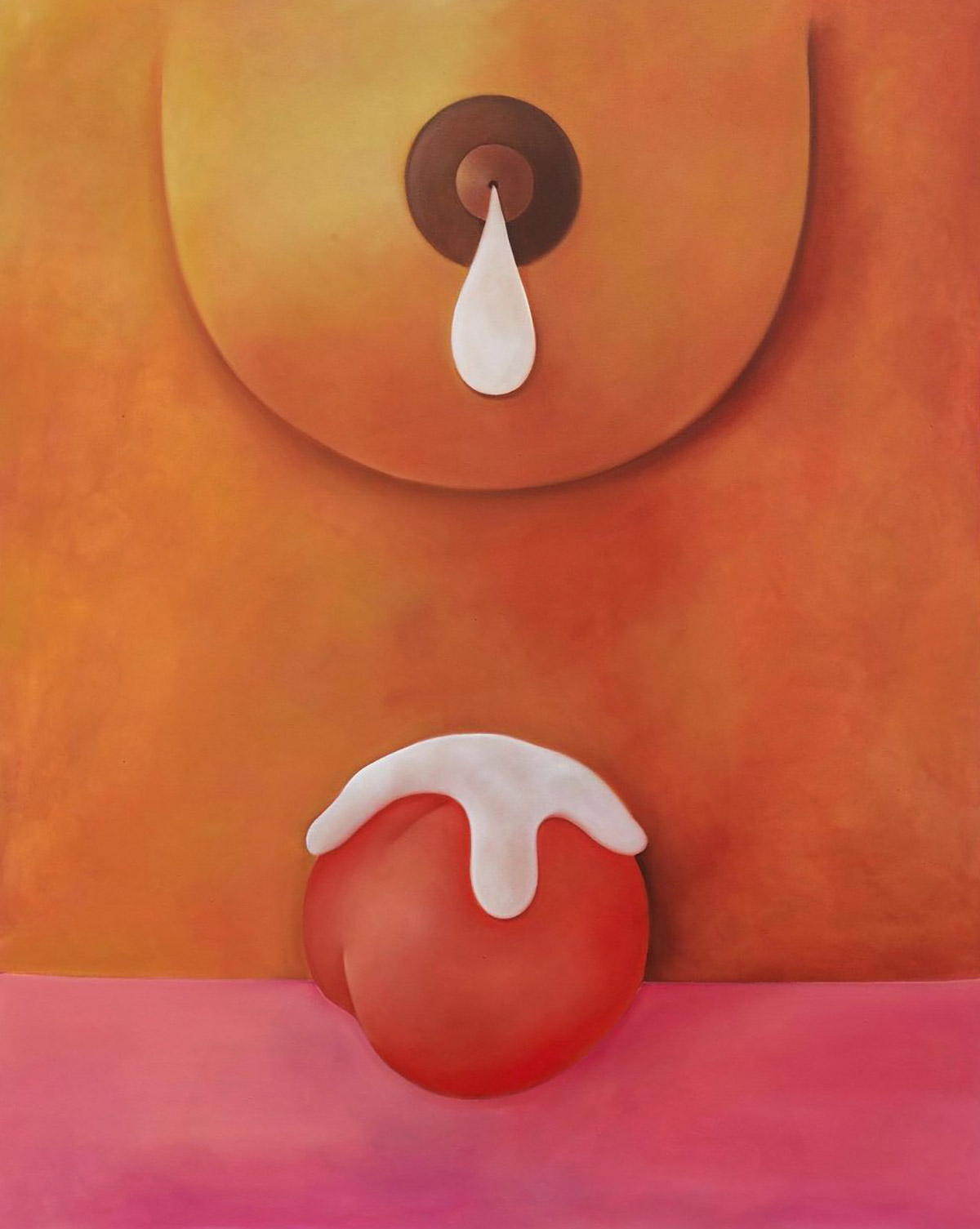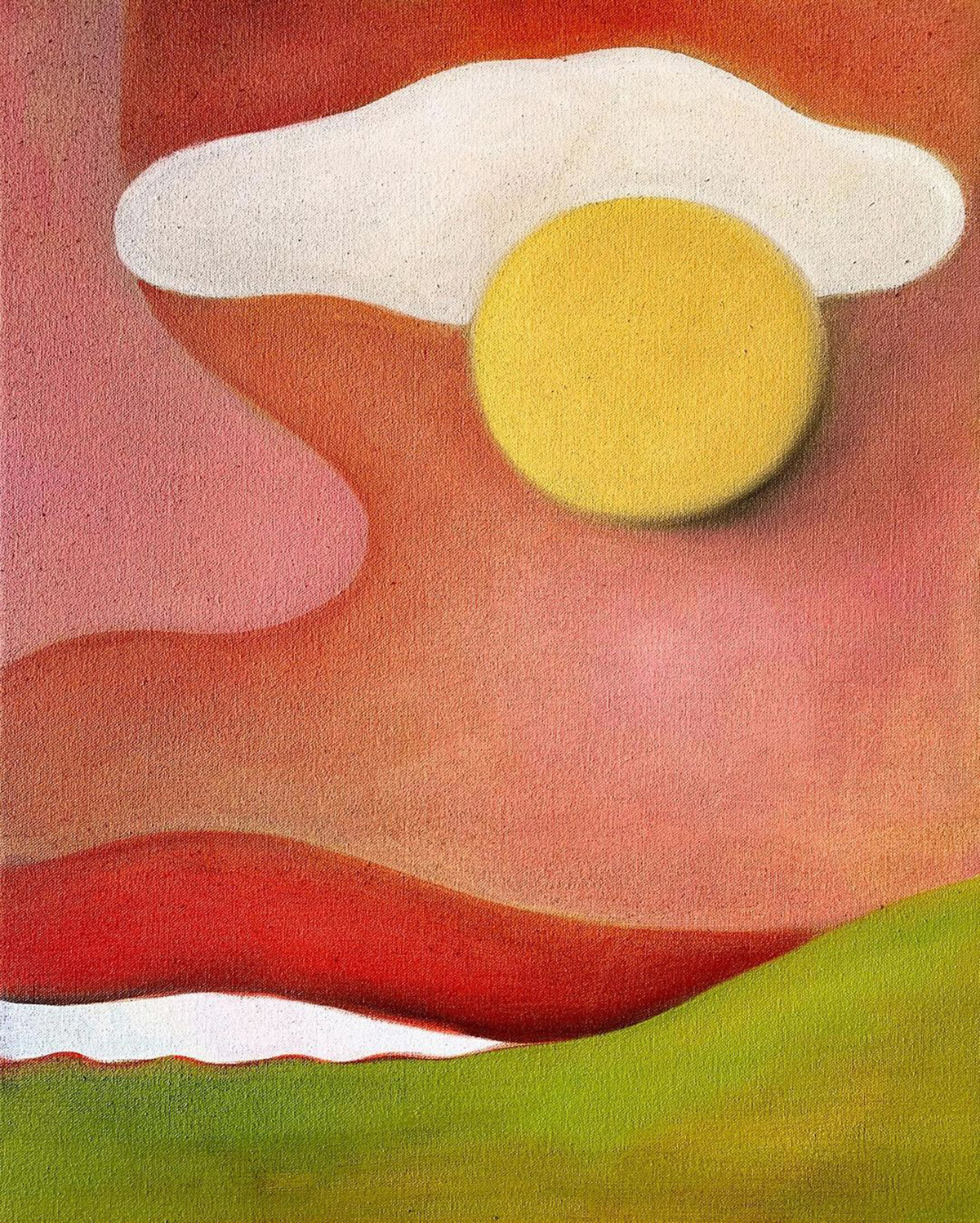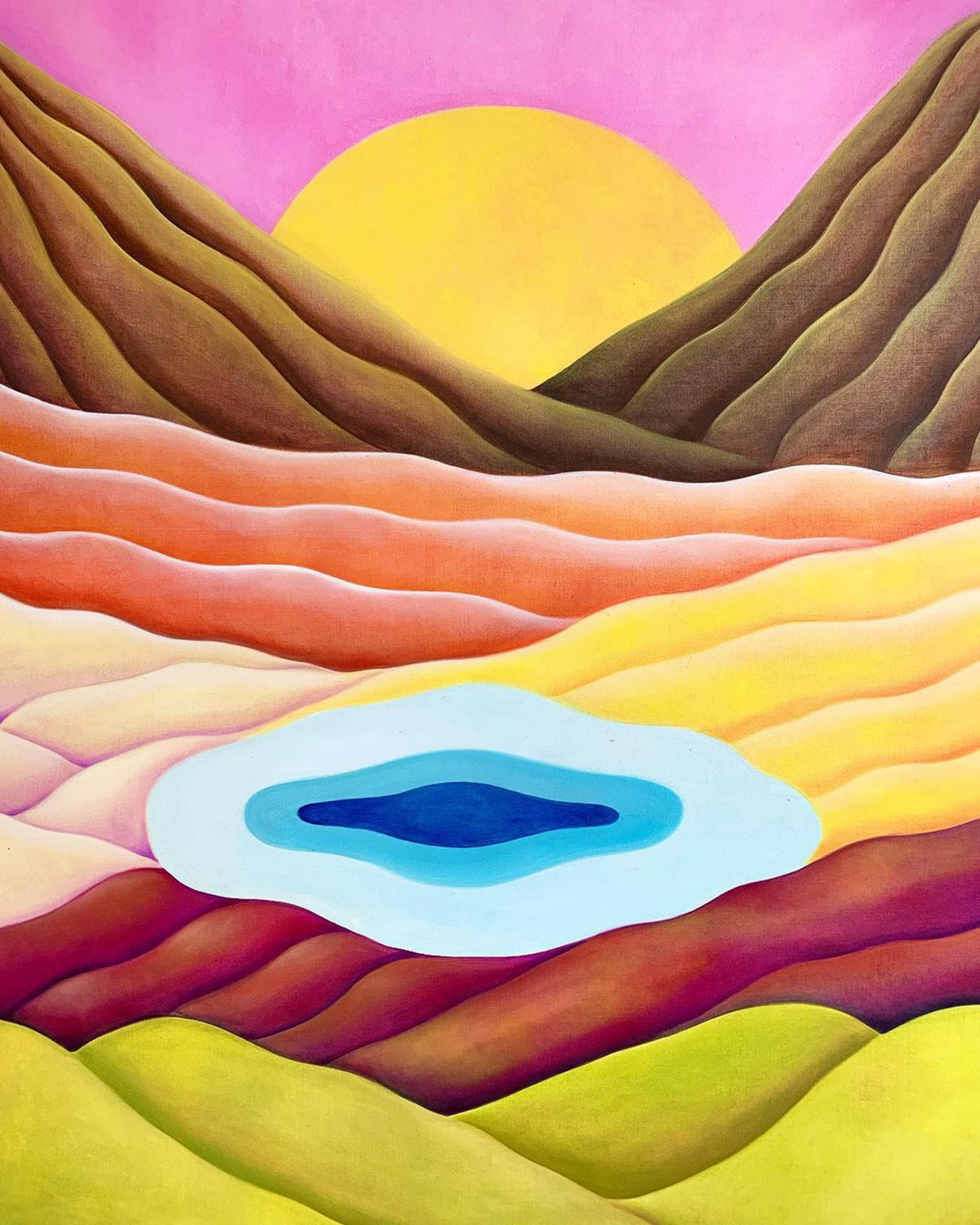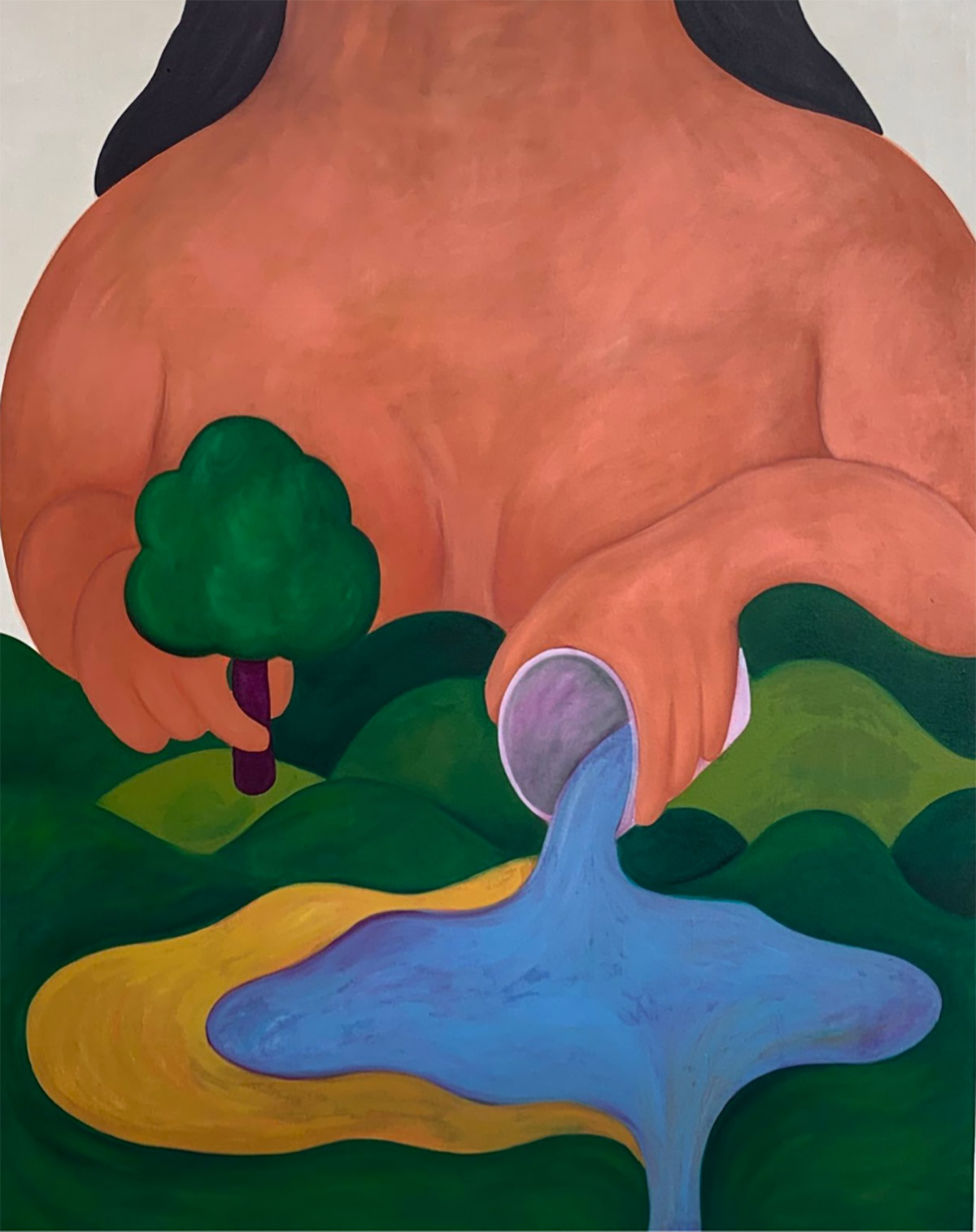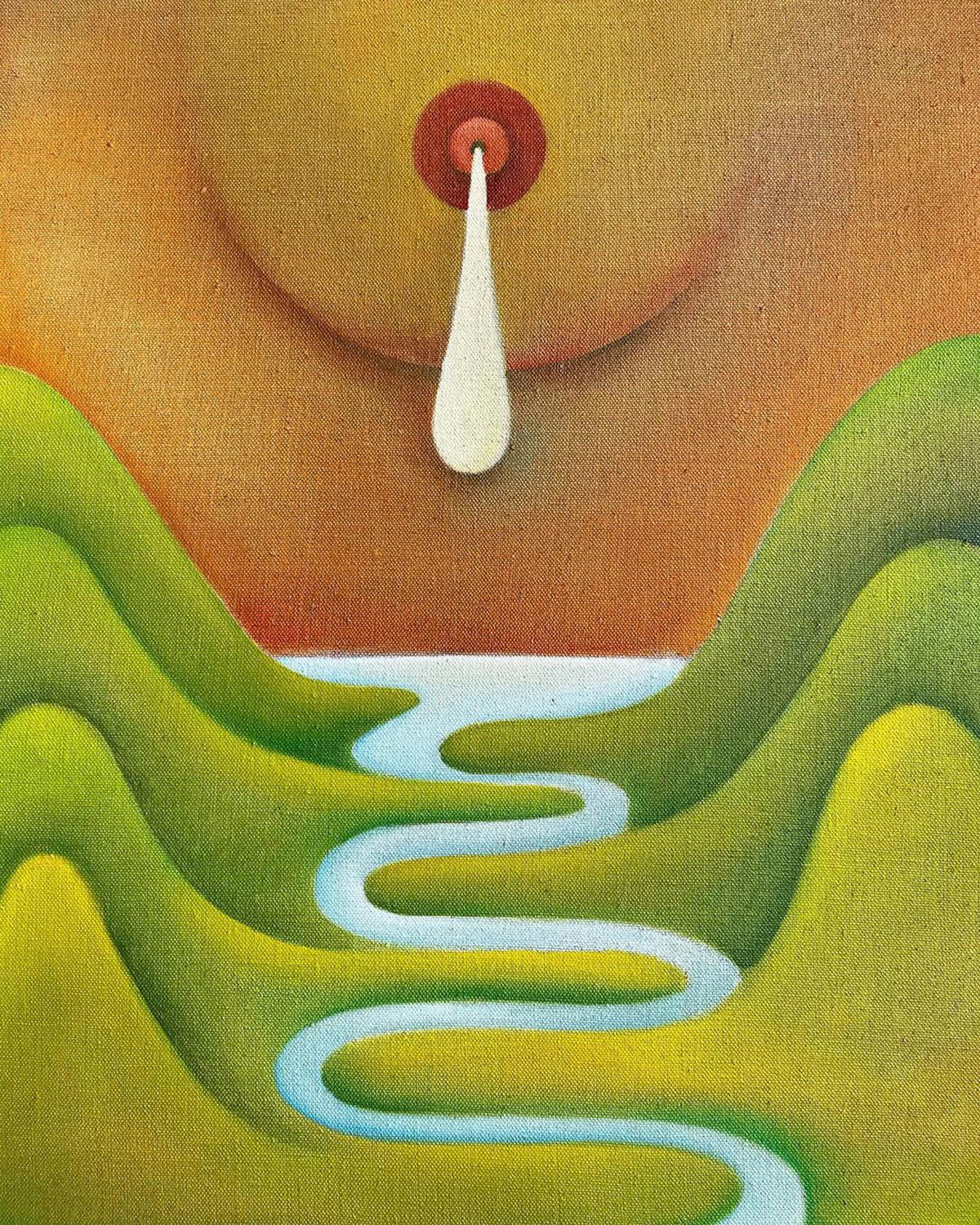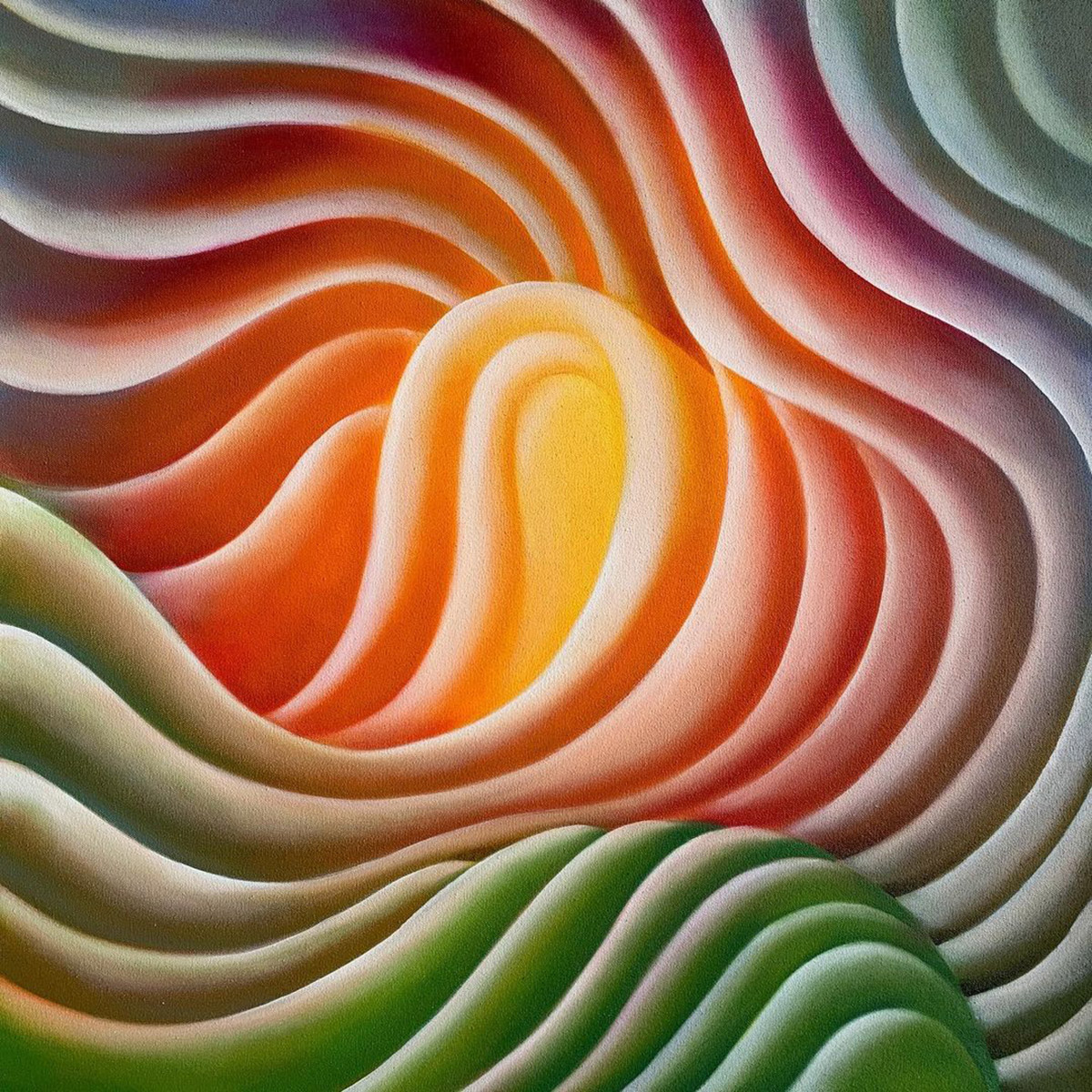 I try to have an image in my head before I start, and then I sort of feel out the shapes on the canvas and how making the shapes feels in my body. If it feels good, I'll make the painting. It's most important that it feels good in my body when I make the shapes and move around the canvas, though it usually ends up differently from what I originally envisioned.
Working during the pandemic has been difficult, because I'm very sensitive to people's vibes. It can easily make me very tired. Sadly, many people are unaware of how they're making other people feel. I try as much as I can to protect myself and most of all to be compassionate.
What I do comes with a lot of responsibility. I'm constantly pushing myself to be more of service to people, which means I need to take great care of myself so I can show up for others. And anytime I can use my work to support different non-profit organizations, that's especially meaningful.
The ocean has been my biggest inspiration this year. I've spent a lot of time at the beach. I'm currently searching for some new inspiration. I hope it'll come to me soon.
---
---
---
Produced by Fashionography Creative