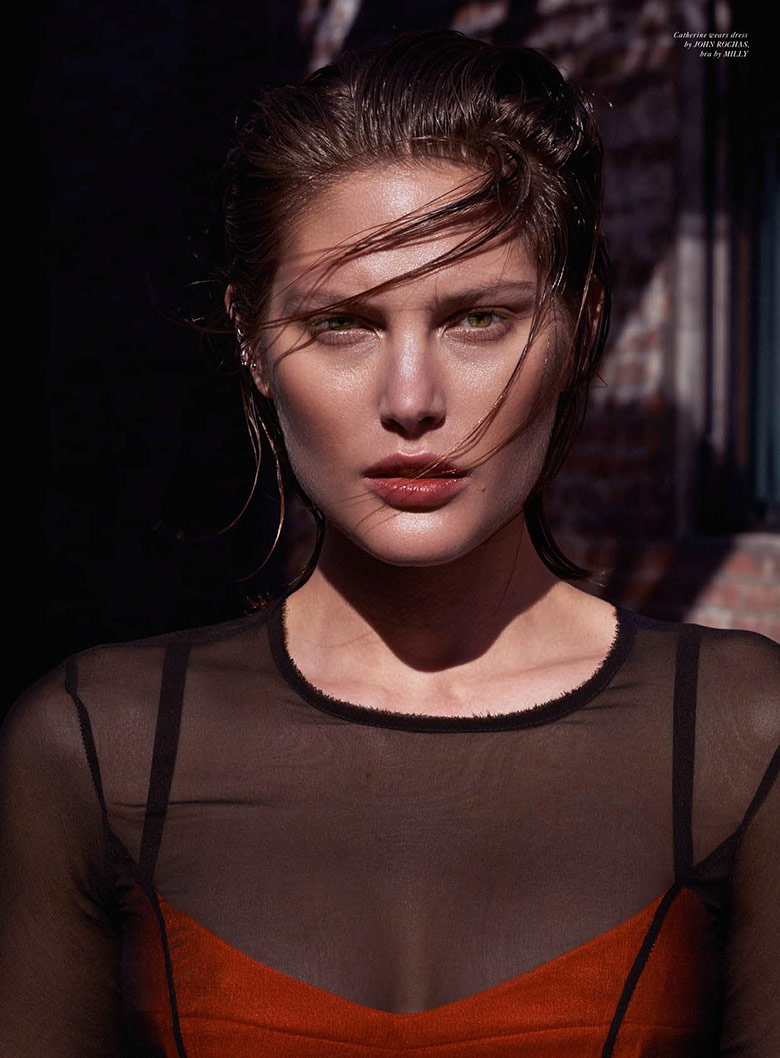 Photographer duo Driu & Tiago has captured the Aussie Catherine McNeil for the Spring/Summer 2014 issue of Rika Magazine. Playing with the mix of casual pieces among exquisite dramatic items, fashion stylist Katie Burnett has developed exciting and innovative looks for McNeil's figure featuring raincoat jackets over ball gown dresses and white tutus combined with sporty tops.
SEE ALSO: Catherine Mcneil by Greg Kadel for Numero March 2014
Captured against brick walls and abandoned factories, McNeil reveals her inner rawness that goes hand in hand with Driu & Tiago's vision. Hair stylist Erika Svedjevik has worked with an abstract approach for McNeil, including a spin off of the classic wet-look whilst make-up artist Georgi Sandev has enhanced McNeil's generously shaped cheekbones, eyes and pout with a bronzing tone which beautifully complements her natural green gaze.