Charlize Theron's jealously long legs are framed by the one and only, Patrick Demarchelier for the 4th issue of the exclusive Dior Magazine.
The movie star who is not only gifted with her remarkable acting skills but also spoiled with an extinguish beauty matching her incredible height is showing off her best features in an exotic environment.
Displaying a minimalistic wardrobe signed by Dior, which complements well to her short hair and strong bone structure, while breathing in the luxurious spirit the glamorous set carries, makes this an eye catching editorial beautifully captured by the legendary Demarchelier.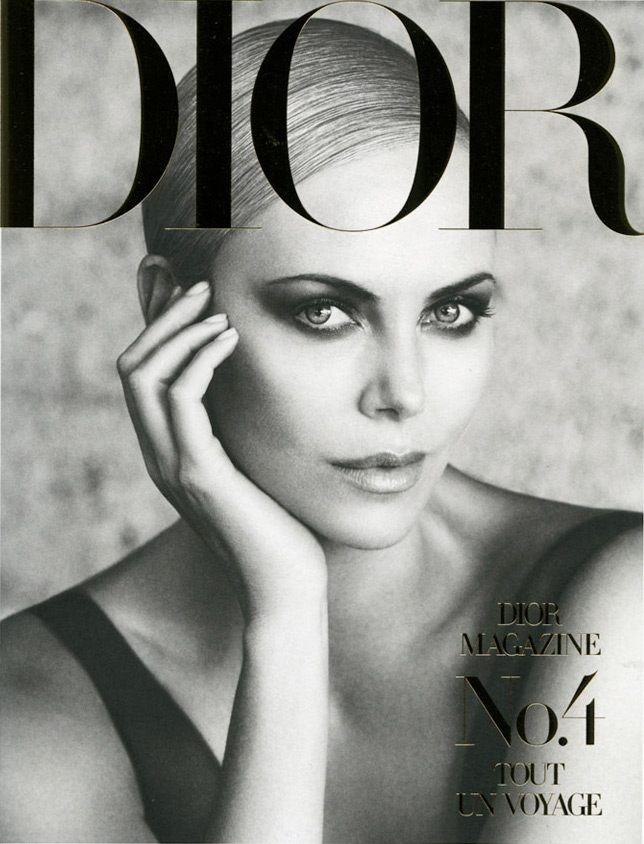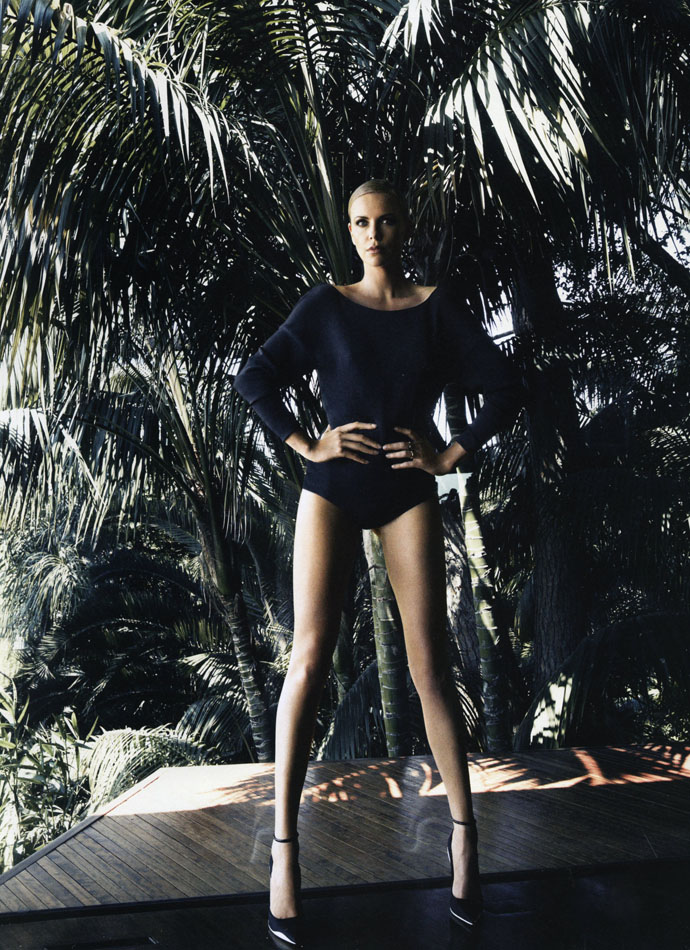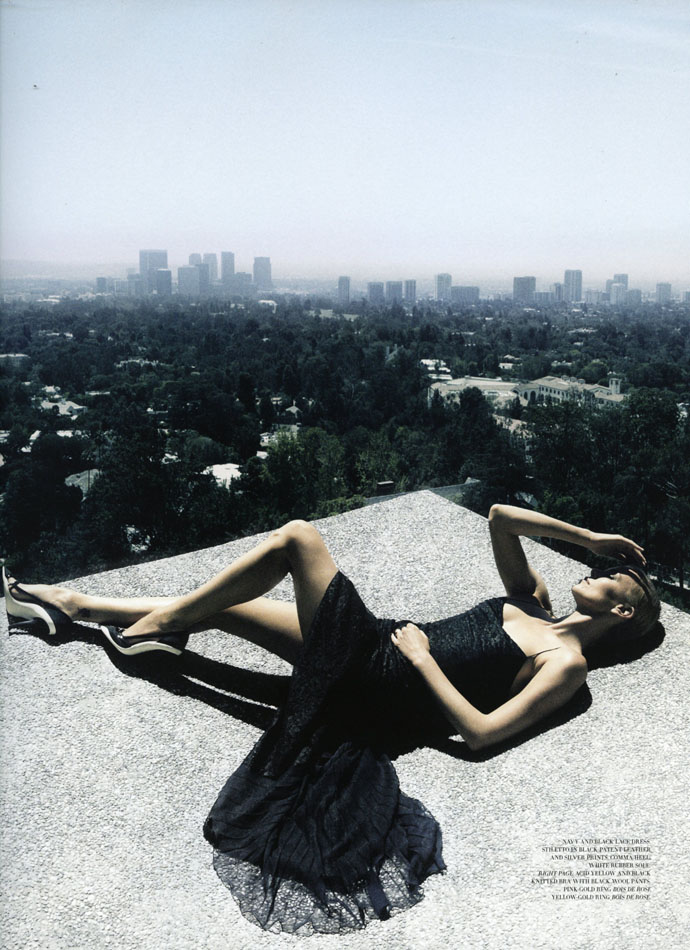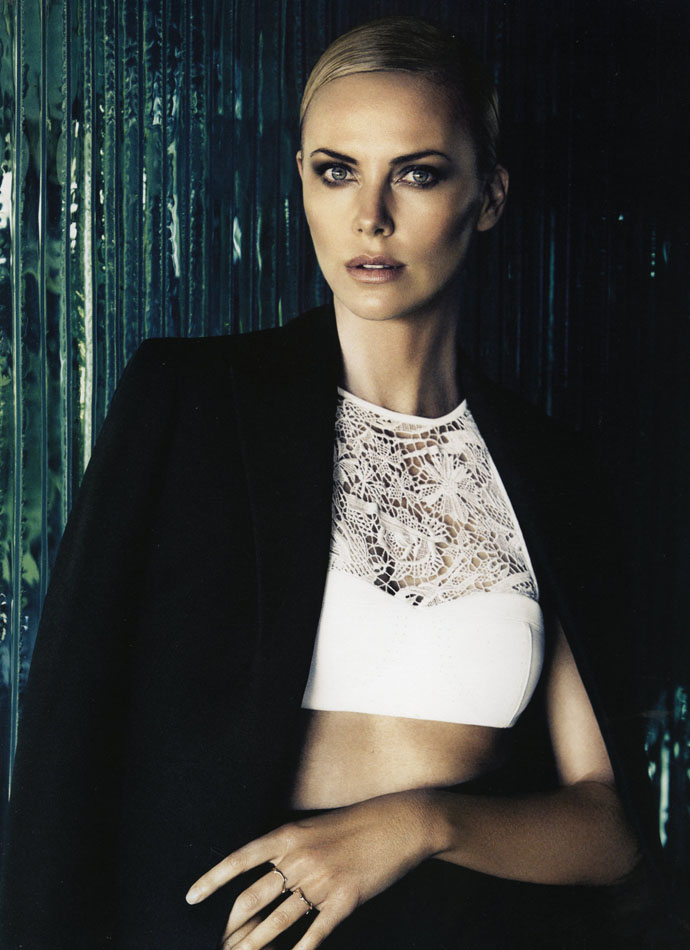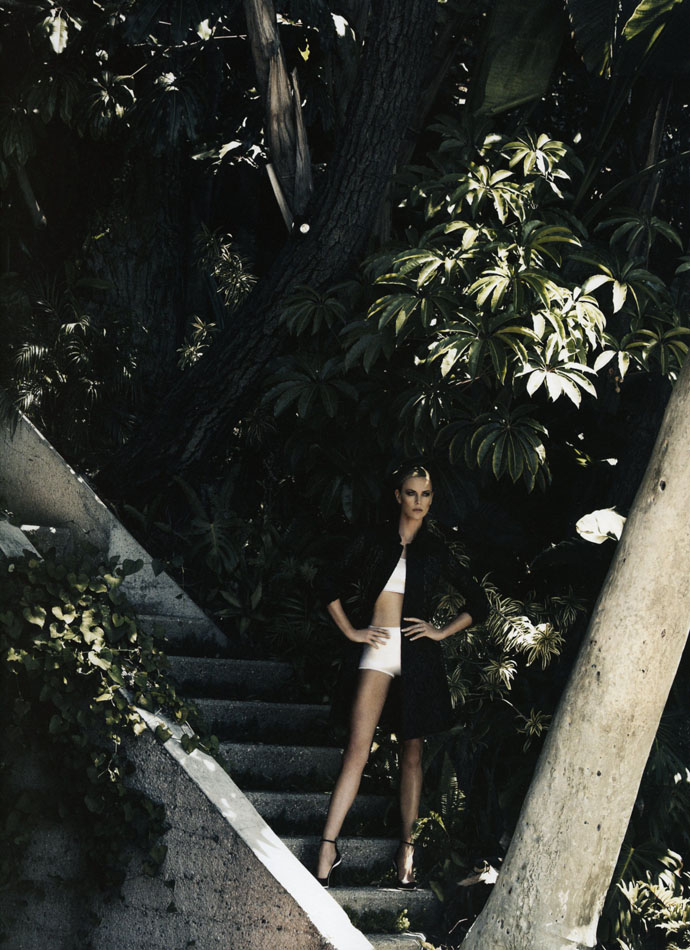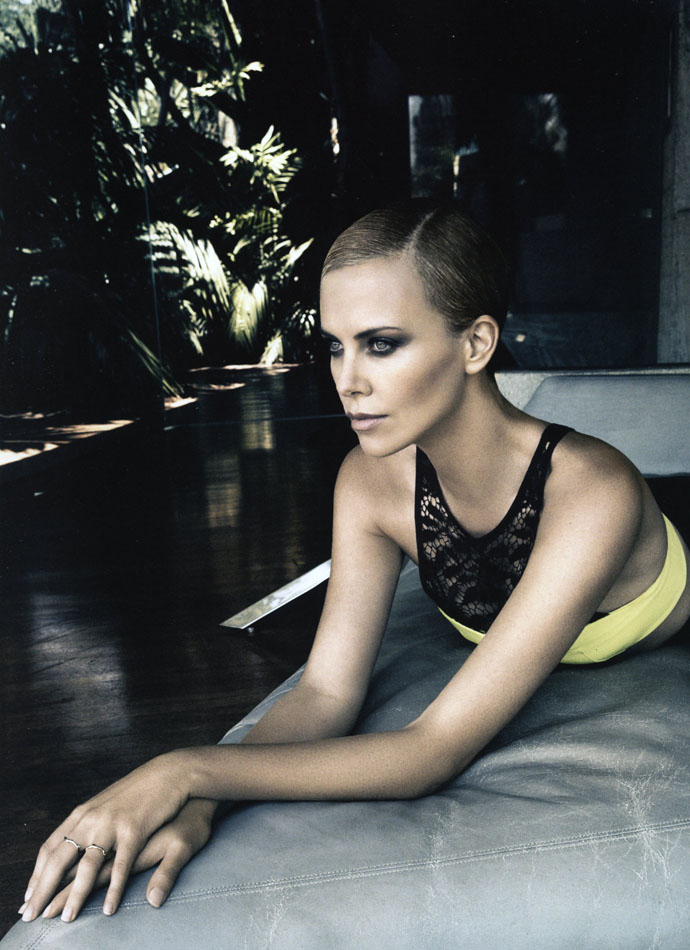 Text by Marija Filipova