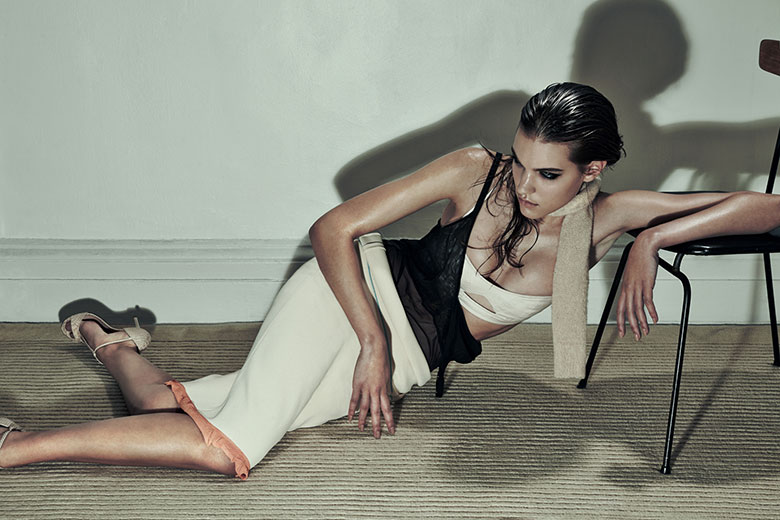 Beige steaminess in Chris Colls' caption of Charlotte Cardin-Goyer for the March 2014 issue of Interview Magazine.
SEE ALSO: Anna Ewers for Interview Magazine March 2014
By using the feminine and soft beige to act as the starting point of Charlotte's chosen color scale, stylist Elin Svahn has then added a harsh black to break off the softness, which leaves the outfits oozing that raw and somewhat sensual vibe. With only a wooden chair to star as the shoots co-star, model Charlotte shows off her creative posing when laying on the carpeted flooring styled in sexy lingerie and pencil skirts.
Working make-up artist Sil Bruinsma's passionate smoky eyes and hair stylist Eric Jamieson's wet-look, Charlotte looks incredible when framed by Chris Colls' in his minimalistic vision for the latest issue of Interview.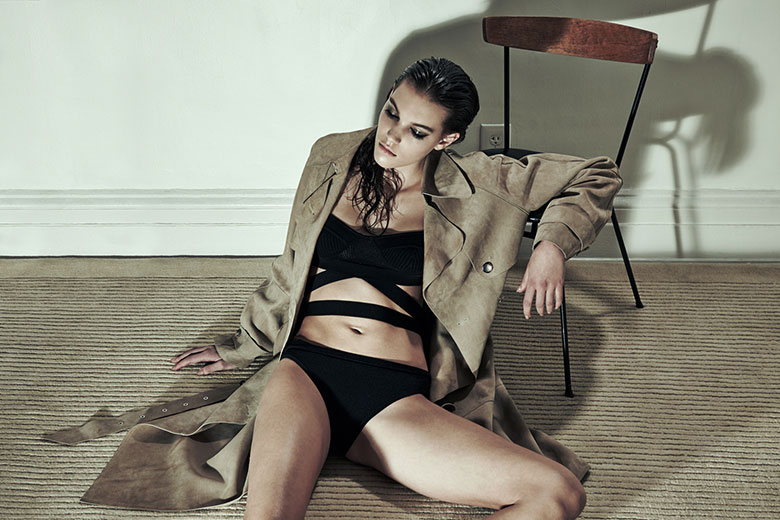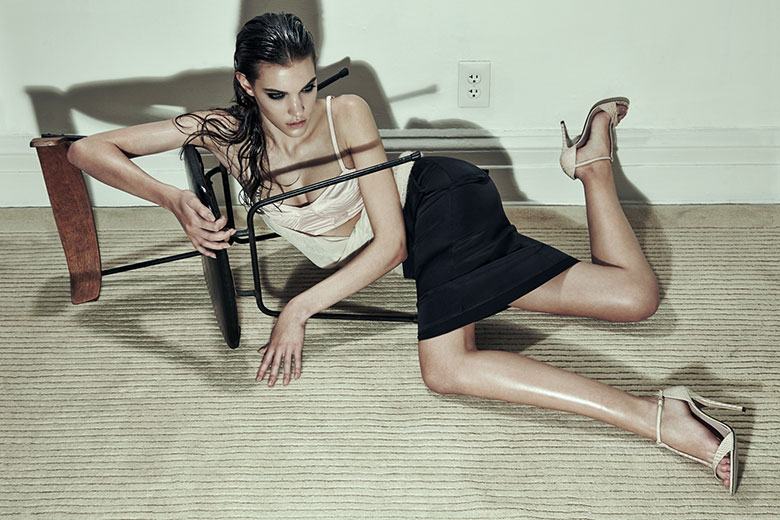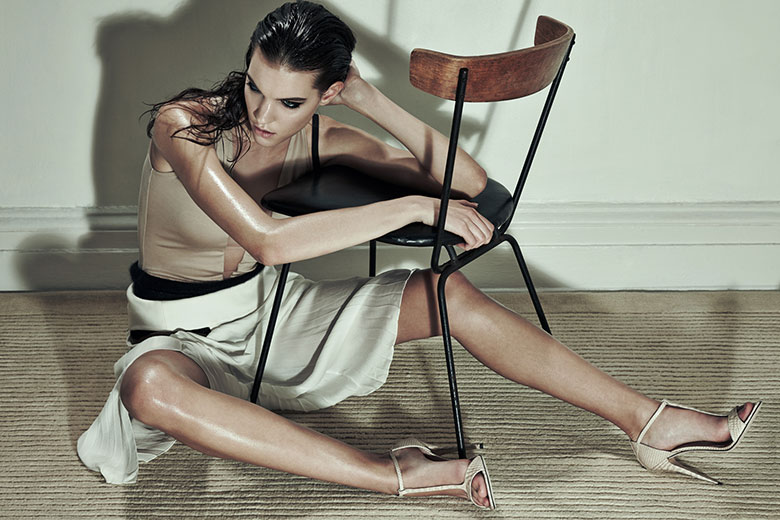 Text by Marija Filipova