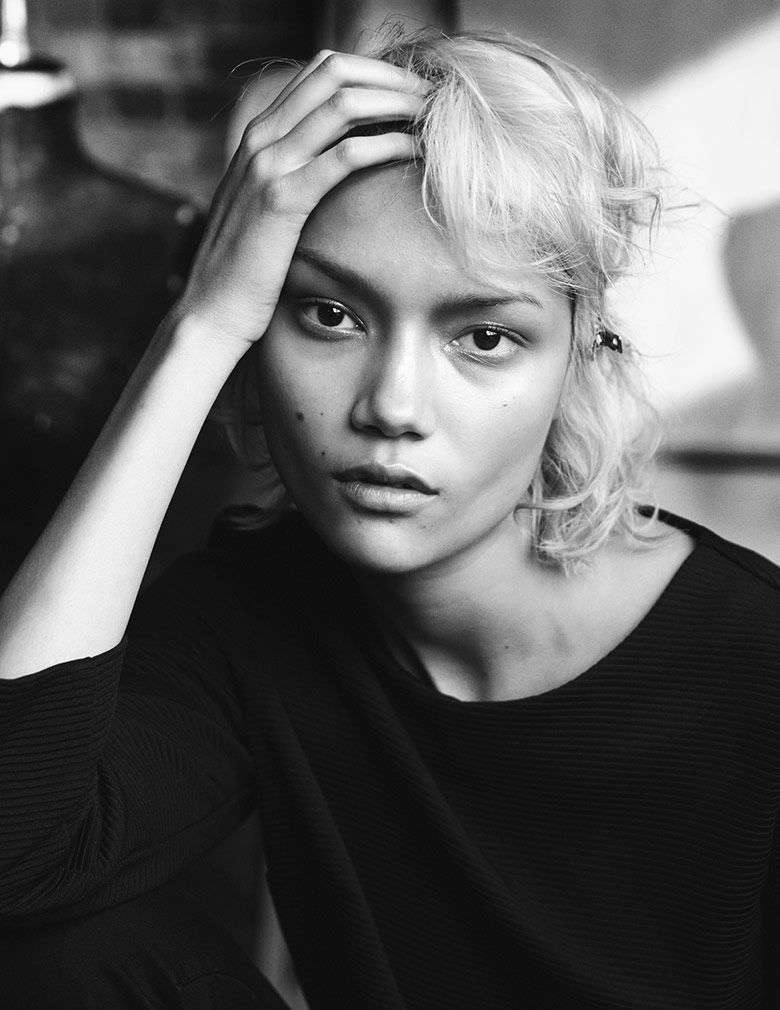 Black & white satisfaction is portrayed in Benjamin Vnuk's caption of model Charlotte Carey for the April 2014 issue of Vogue UK.
Loose fitted jerseys are matched with shorter skirts and sporty trainers, stylist Joanna Schlenzka has embodied the minimalistic chicness when creating Charlotte Carey's final looks for Vnuk's latest feature. Captured in what seems to be a Vogue UK warehouse during the fitting of Vnuk's shoot, the half Indonesian and half British beauty, Charlotte is looking graceful and incredibly chic when posing in a relaxed manner for Benjamin Vnuk's lens.
The Swedish hair stylist Ali Pirzadeh has created various looks for Carey's hair flow, from elegant updos to a sexy wetlook to portray a fitted hairstyle for each specific outfit, whilst make-up artist Jo Fros has enhanced Charlotte's natural facial features with some minor touches to match Benjamin Vnuk's playful 'caught in the prep room' vision.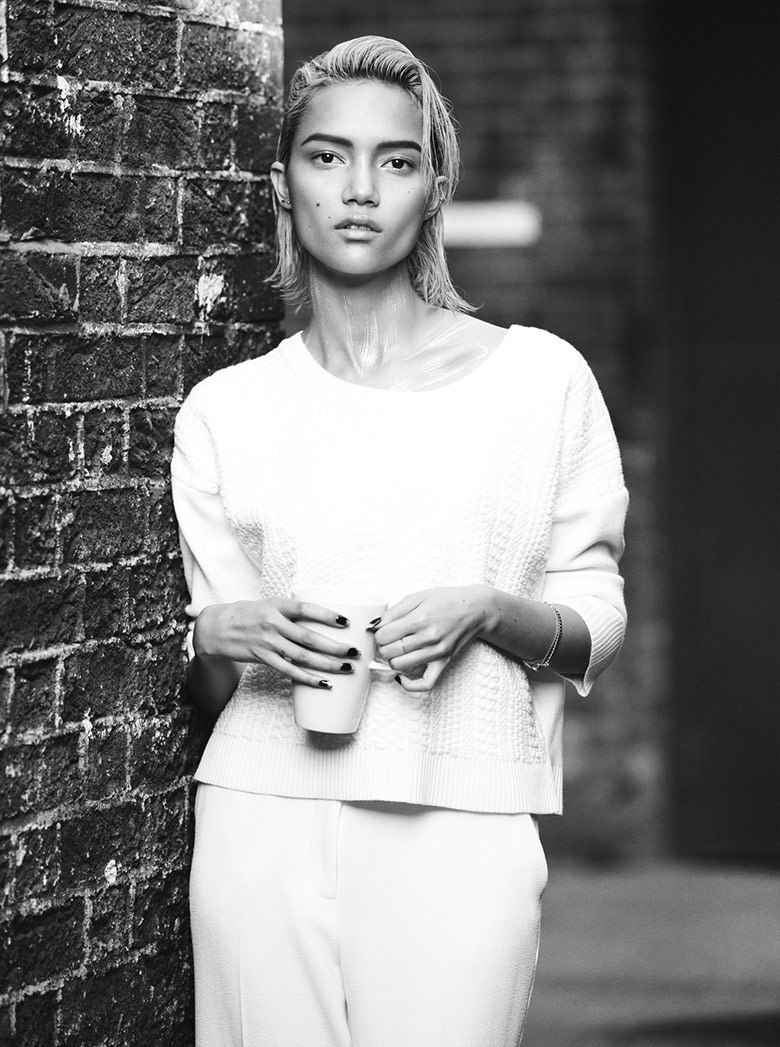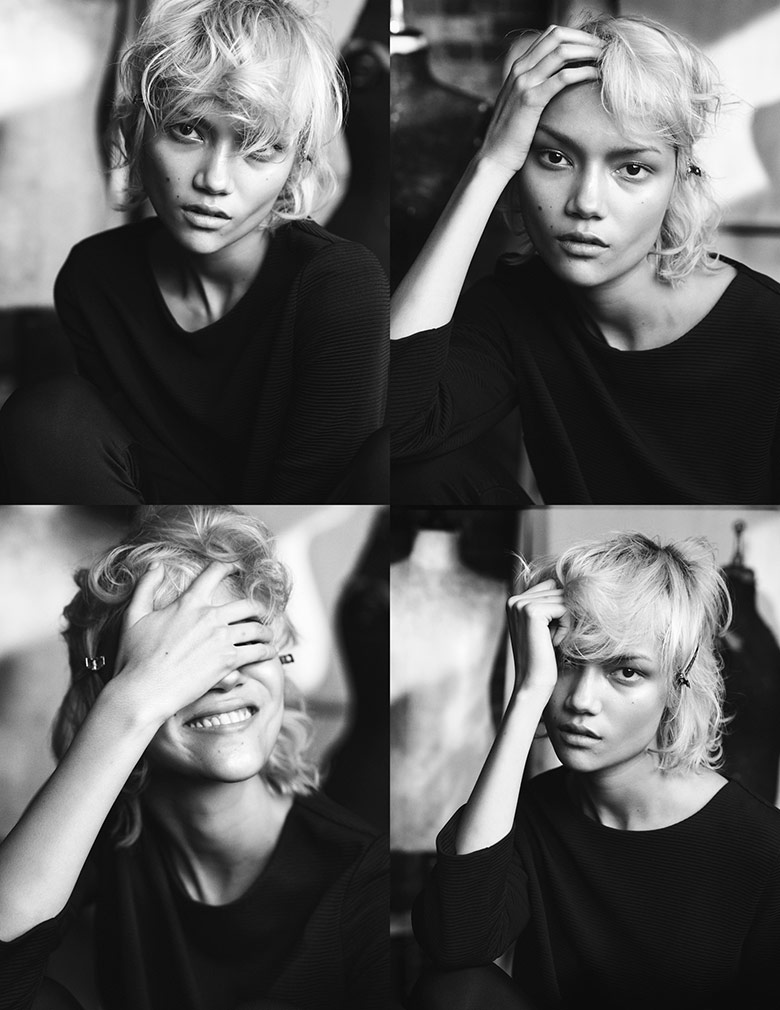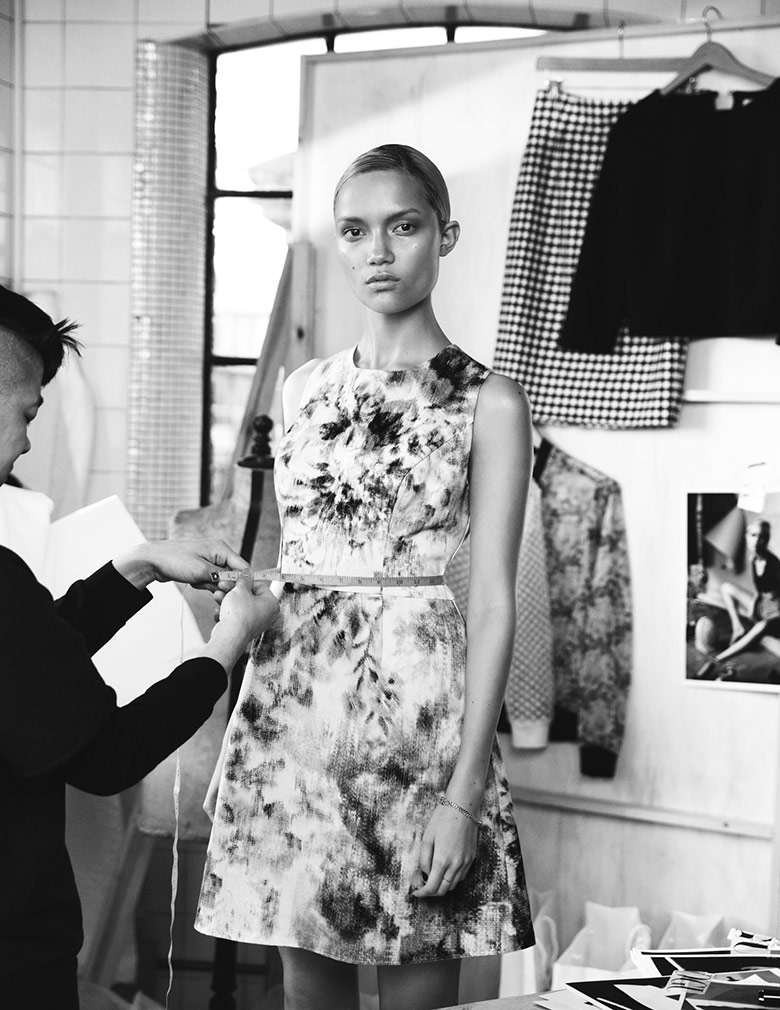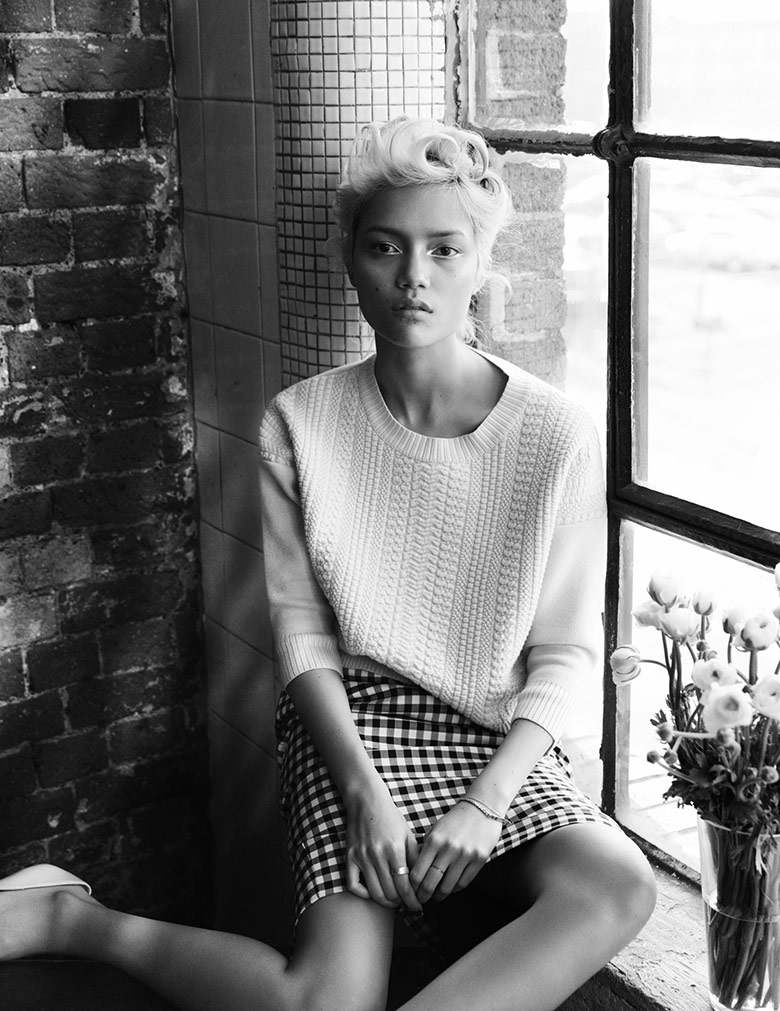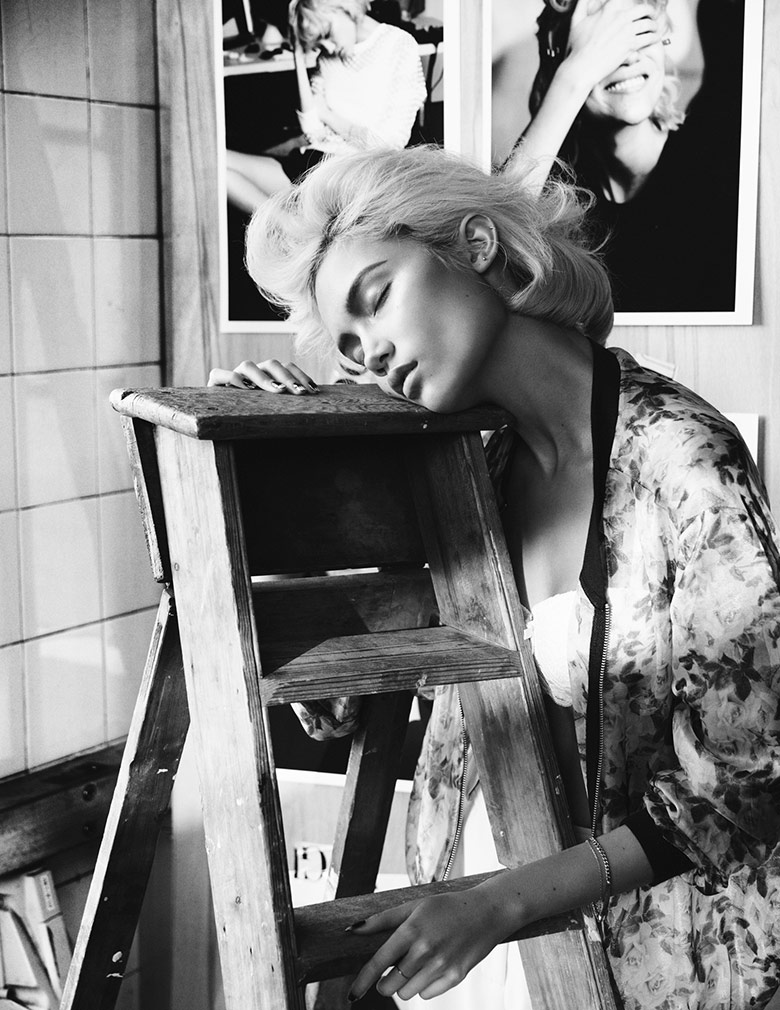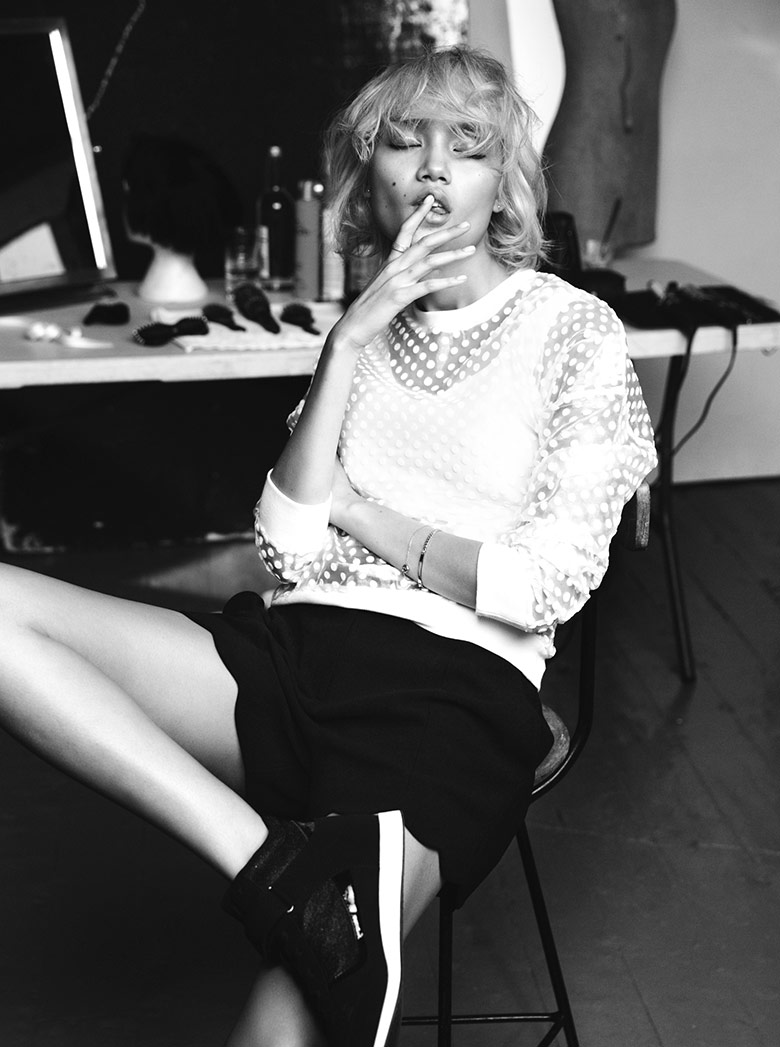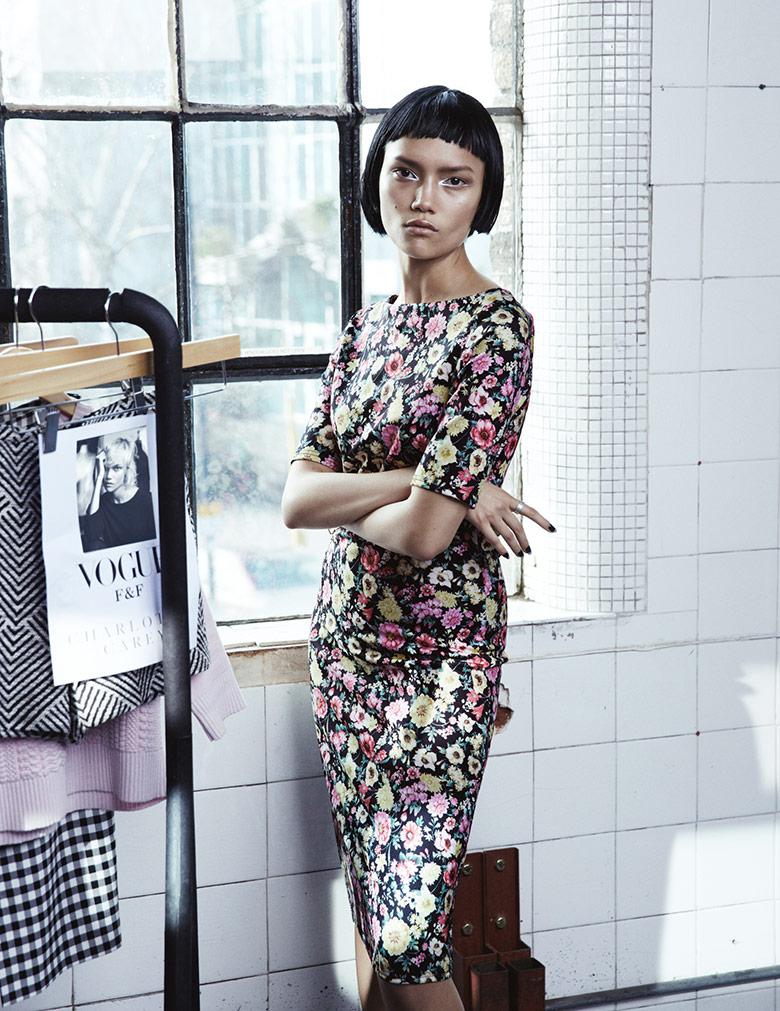 Text by Marija Filipova