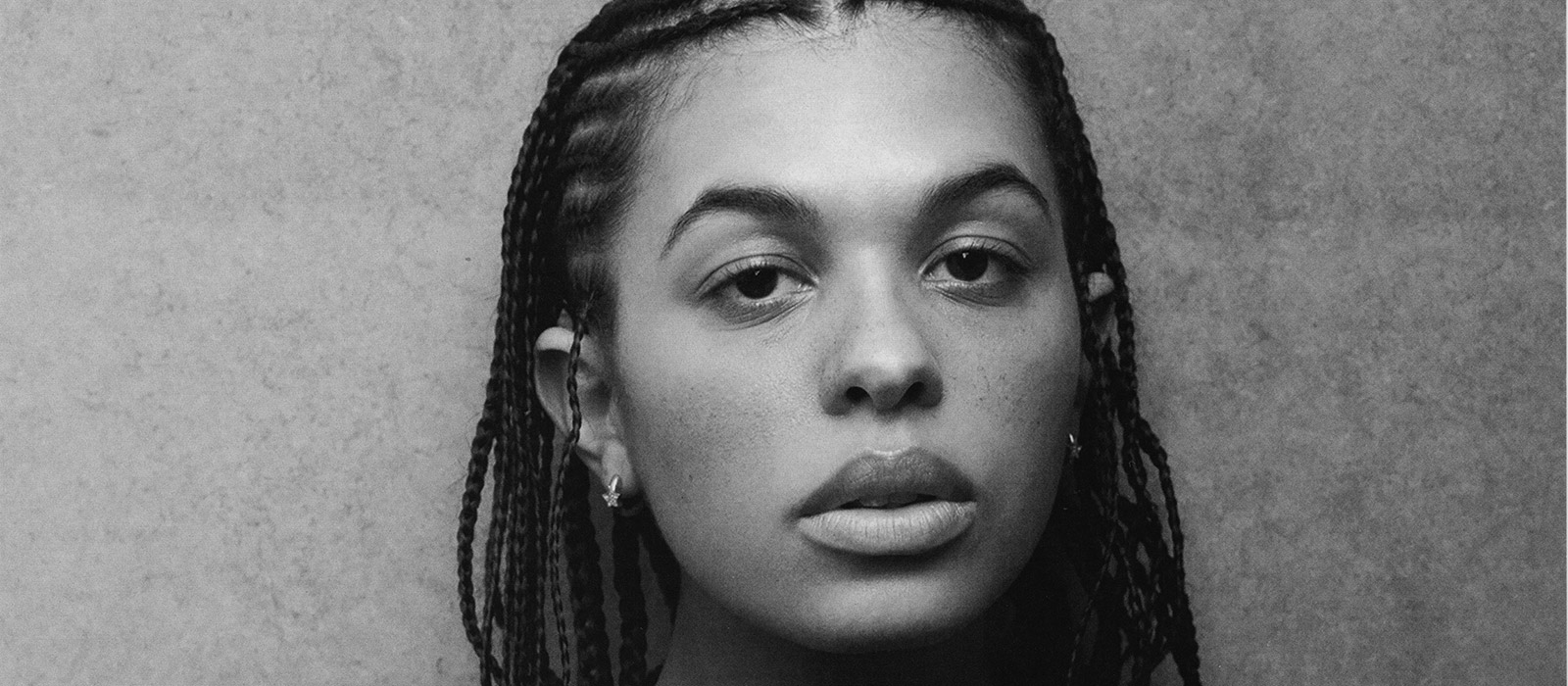 Cosima
Singer and Songwriter
London, UK. April 8th, 2021
Interviewed by Alexei Key
Following her much-lauded performance at Valentino's latest show, the South London singer-songwriter Cosima is clear-eyed about controlling her destiny.
---
Making music means everything to me; it's truly something spiritual. It means documenting my existence and giving testimony to what my life here was and is like. We all have different stories to tell, and music is the best way I know how. It's a catharsis and a freedom, and it helps me understand myself more. It also brings me a lot of joy.

I am a singer-songwriter who runs my own record label, and I moonlight as my own video director and creative director as well. I grew up in South London, in Peckham, which definitely influenced me a great deal. Being there, but wanting to be somewhere else, that's where my imagination was formed. Surrounded by walls I was trying to get beyond made me into a kind of musical escape artist. It's quite gentrified now, but when I was growing up there, it was rough and had a certain grit to it. That taught me to protect the vulnerable parts of myself without losing touch with them, which sums me up perfectly: half tough as nails and half heart on my sleeve.

My voice, the songwriting, and the storytelling are what define my style and sound, though the sound can shift quite a lot depending on the song. I don't like to be confined to one particular genre, but my music is always honest—sometimes maybe too honest. But I don't know how to lie or cover the truth up in song, and I hope I never learn.

It's such a privilege to have something you can use to express yourself without leaving anything unsaid or unfelt. It's like having the thing that calms you as an built-in function; you don't have to look outside of yourself to find it, and being able to share it with other people is a bonus. I just feel so lucky to have found it, and I love when people send me my lyrics and explain what they mean to them. When someone lets your words tell part of their story, how special is that?

My process can vary quite a bit, because I work from emotion. But the most common way for me to work is to write everything down in notebooks over a period of time; then I play this game I like to call "Song Roulette," either alone or with a producer. I describe the kind of chords I want to hear, and I'll riff over random changing chords for a few hours and takes. Then we listen back, and I decide what I want to develop. I like to write with one voice and one instrument, starting there so it can stand up on its own as a song. Usually, I track an acapella with backing vocals first and then take it to production, so we build the sound around the voice. But the process really can vary.

For truly great, moving songwriting, authenticity is absolutely key—but that is my personal preference, connected to how I write and listen to music. There are people who write incredible songs that are completely made up or written using a specific formula, but I have a sneaking suspicion that even when the stories are made up, or a formula is followed, there is one specific feeling at the root of the song that is real. Sometimes in music, we can have one specific idea of what something authentic should sound like, when actually any form of communication a person puts into the world has some kind of truth in it. Practice is the real key, and 100 bad songs unlock one good one—kind of like arcade games.
---
You May Also Like: Robert Wun On Diversity, Optimism and Awareness in Fashion
---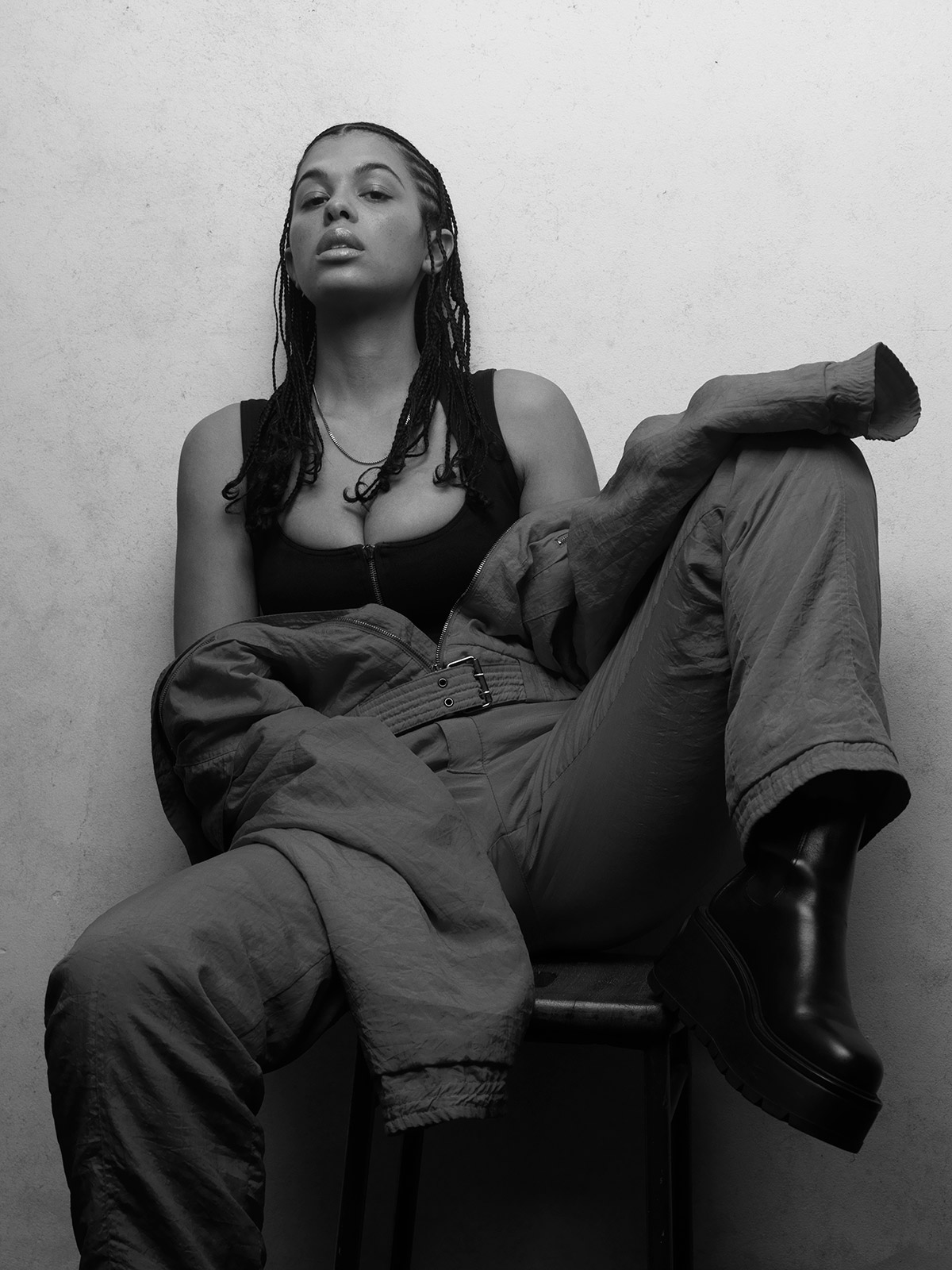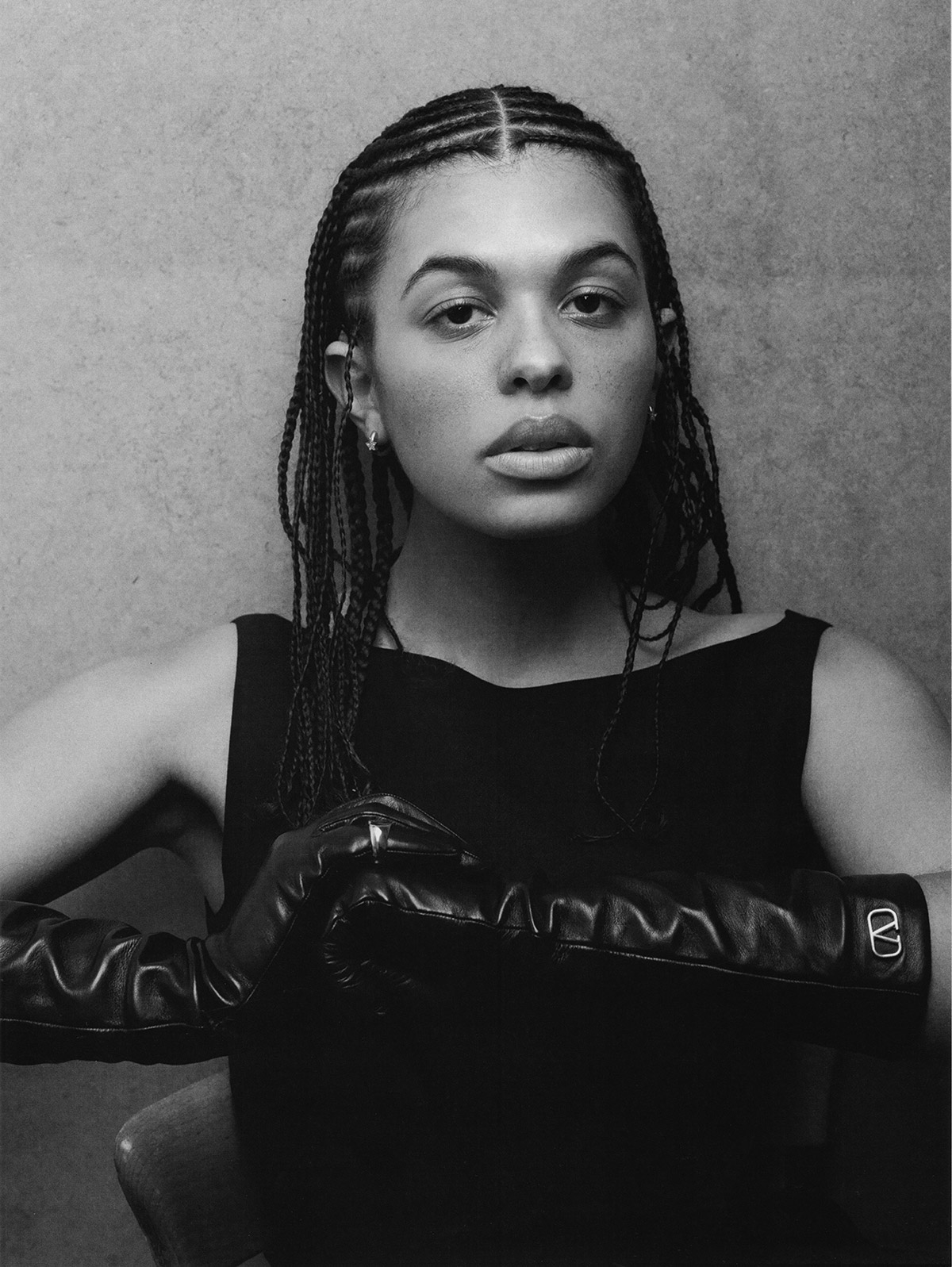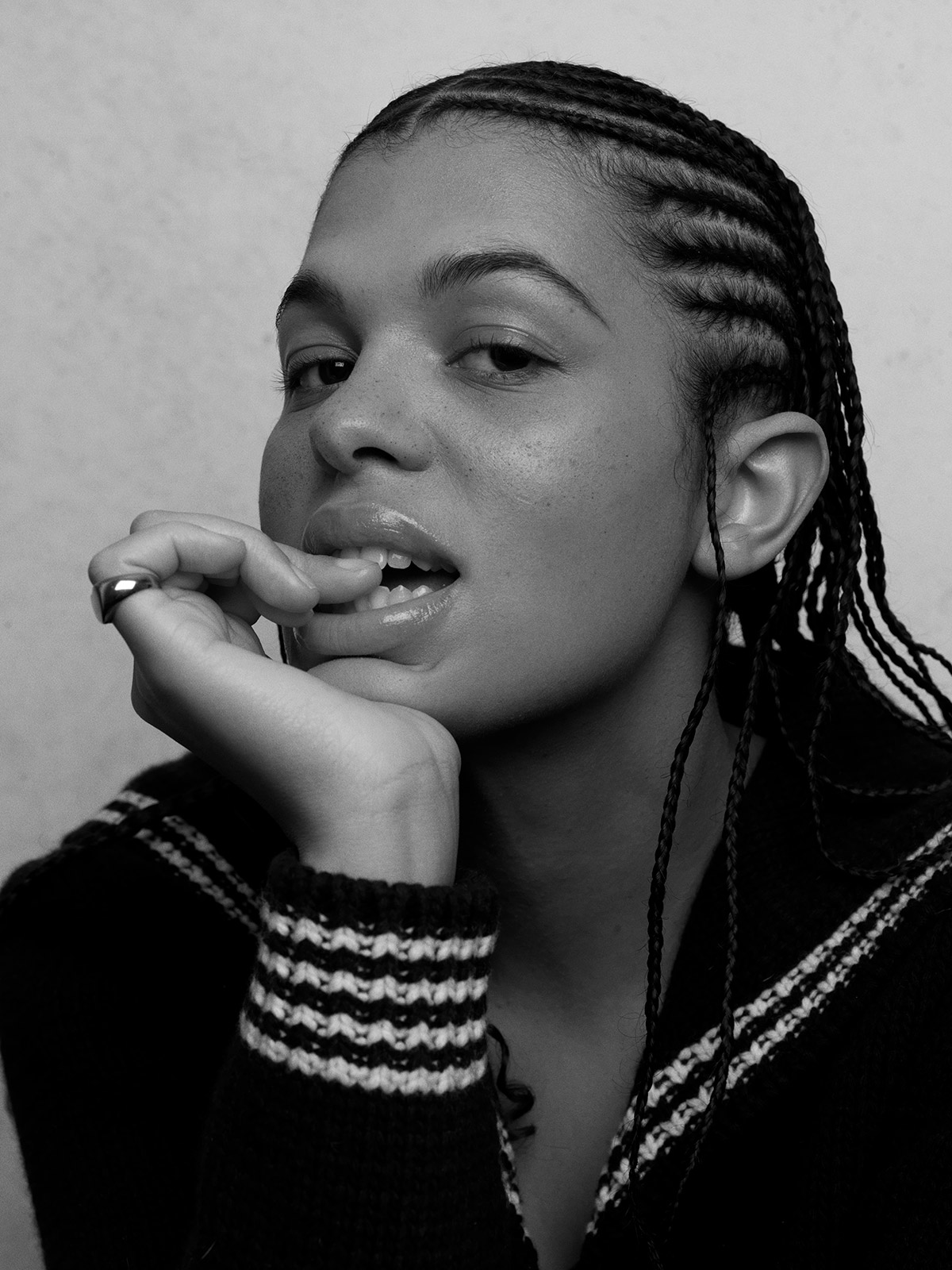 Cosima by David Sessions.
I think it's been the moments of crisis that have been crucial in shaping who I am, because they show each of us who we are, and they reveal our true capabilities. When I was 18, I experienced a moment of crisis, so I moved to Germany, where I found my singing and writing voice. When I felt cornered in certain situations—those that you can find yourself in as a young artist in the music industry—I quickly figured out that my artistic freedom was not for sale, and I would not be compromised. I learned to fight for myself and my individuality; that's when I started my own record label.
The journey of learning to direct my own videos also happened because my first music video was directed by someone else, and the end result didn't feel true to who I was. That's when I called a friend with a camera, and by the end of that weekend, I had directed my own video. The moments when you think you've run out of road to run on, you learn that you have the capabilities to build a new route. It helps you navigate everything and anything.
When I have issues I need to resolve for myself, or things are happening in my life and I want to make sense of them, that's when I feel most creative. I'm not 100-percent sure why, but those moments always bring a feeling of urgency, and I find really exciting in the writing process. I also love being in a vocal booth, stacking harmonies—it's like cracking codes, and that makes me feel so free.
Some of my recent inspirations: Joseph Szabo images, old country songs, a Dolly Parton podcast, and stories of women who didn't get to do what they wanted to do in the time they lived in—those stories remind me of how lucky I am, and they inspire me to push harder and be clearer about what I want.
I'm inspired by so many wonderful creatives, it's so hard to choose. I have had the pleasure of working with some really special people over the last few years, like Grace Ellington, an amazing make-up artist who always does something magic with eyes; Max Barnett, who photographed the artwork for my last project (he has such a wonderful sense of humor that translates into his images); David Sessions, who I work with a lot and who knows how to really capture a face beautifully; Denn Kay who is a graphic designer who puts so much love into his work and Gabriel Moses—he's a director and photographer, and he really is the shit.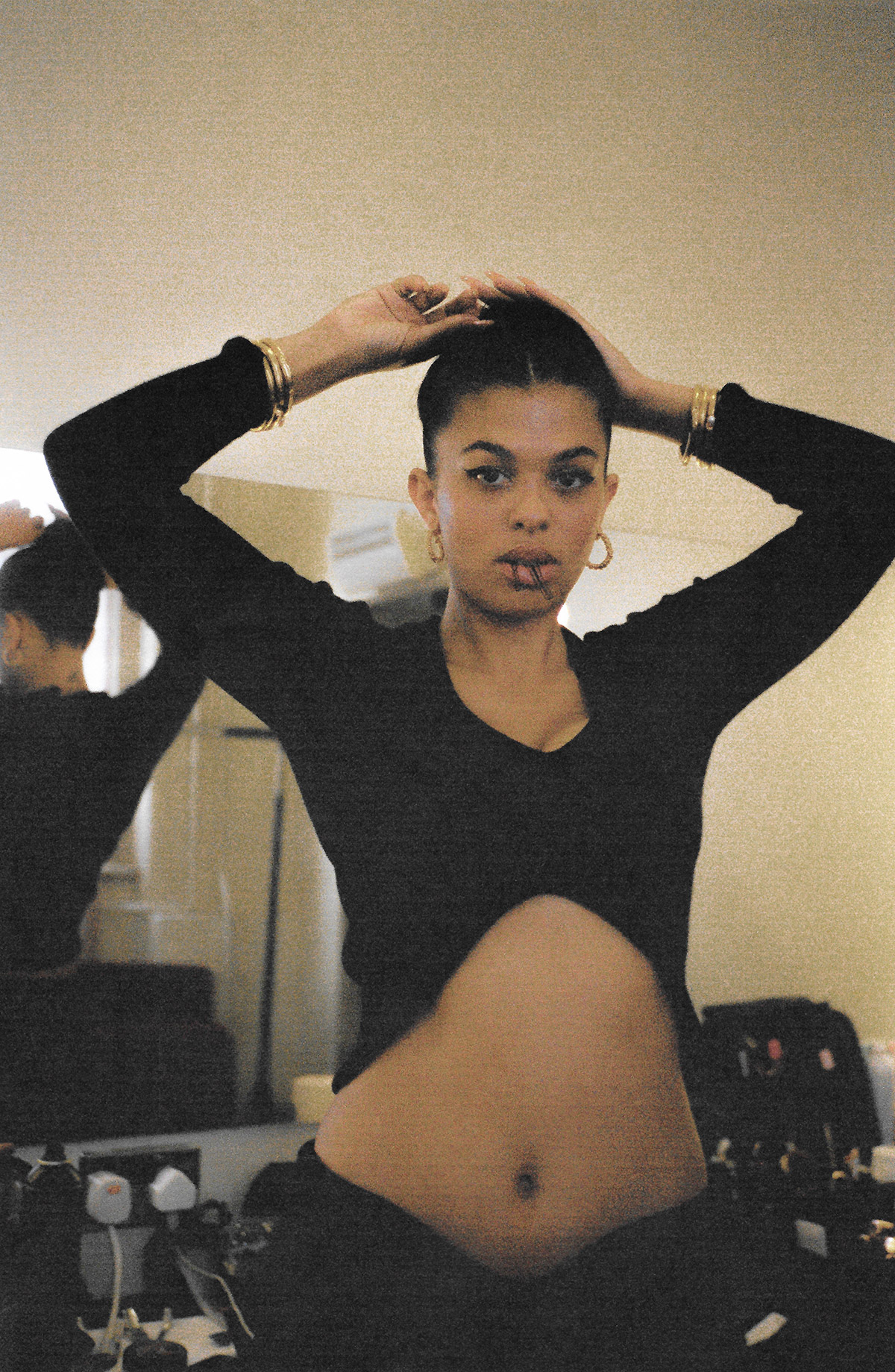 Cosima by Erika Kamano.
Favorite films: I've always lived for cinema, it's the ultimate escape. A few of my favorites are Women on The Verge Of a Nervous Breakdown; Matador; The Marriage Of Maria Braun; Ali: Fear Eats The Soul; Martha; Sissi: The Young Empress; Nights Of Cabiria; Meet Me In St. Louis; Water Lilies; On a Clear Day You Can See Forever; and What a Way To Go!
Favorite music: I've always completely ignored genre; instead, I choose music based on what makes me feel. I'm terrible at narrowing it down, so here are the six artists I've listened to most this month: Pet Shop Boys, Chet Baker, Jeff Buckley, Coi Leray, Muddy Monk and Nancy Wilson. Always Nancy Wilson. (But if I could only listen to one type of music for the rest of my life, it would be Philadelphia Soul.)
Favorite works of art: I love Lynette Yiadom-Boakye, and I love her painting, "The Hours Behind You." I also love the women in Klimt paintings. Albrecht Dürer's "Self-Portrait at the Age of Twenty-Eight" has always fascinated me, I have no idea why. My mum once gave me a book on feminist art that kind of changed my life; it introduced me to women like Jenny Holzer, Carrie Mae Weems and Linda Montano. Discovering these kinds of artists was revelatory, so I count that book as a combination of my favorite art pieces. I also consider dance pieces as art; I could watch the 1977 recording of Pina Bausch's "Barbe Bleue" over and over.
Favorite books: A Spy in The House of Love; A Manual For Cleaning Women: Selected Stories; Good Morning, Midnight; My Documents; And The Hippos Were Boiled In Their Tanks; John Cassavetes: Interviews, and The Waitress Was New. I'm really terrible at editing down lists of my favorite things.
---
View this post on Instagram
---