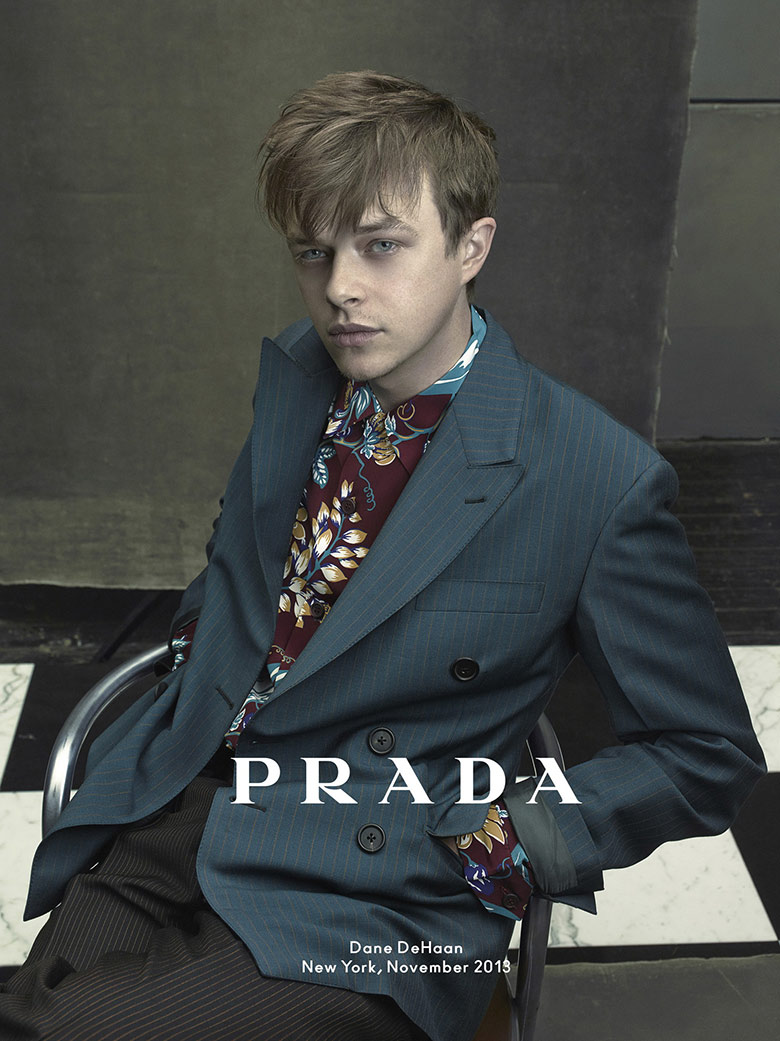 Palm trees, flowers and sunsets. Actor Dane DeHaan is seen posing in a very tropical, Prada menswear Spring/Summer 2014 collection for the brand's new campaign, photographed by Annie Leibovitz.
SEE ALSO: Prada S/S 2014 Campaign by Steven Meisel
Prada has made the decision to stick with their last year's crush, Dane DeHaan to model their S/S 2014 collection. DeHaan is continuing his Prada history after his successful previous campaign with the brand that featured a star lineup including Benicio del Toro, Harvey Keitel and Aaron Taylor-Johnson.
The actor whose Hollywood résumé is growing faster then you can say 'The Fashionography' is captured in a simple grey studio accompanied by wooden furniture that works as the perfect substitute to the colorful, multi patterned Prada shirts.
One can't deny that Dane DeHaan's freshness and effortless cool vibe acts as the ideal face of the playful and youth-like Prada's new 2014 collection.