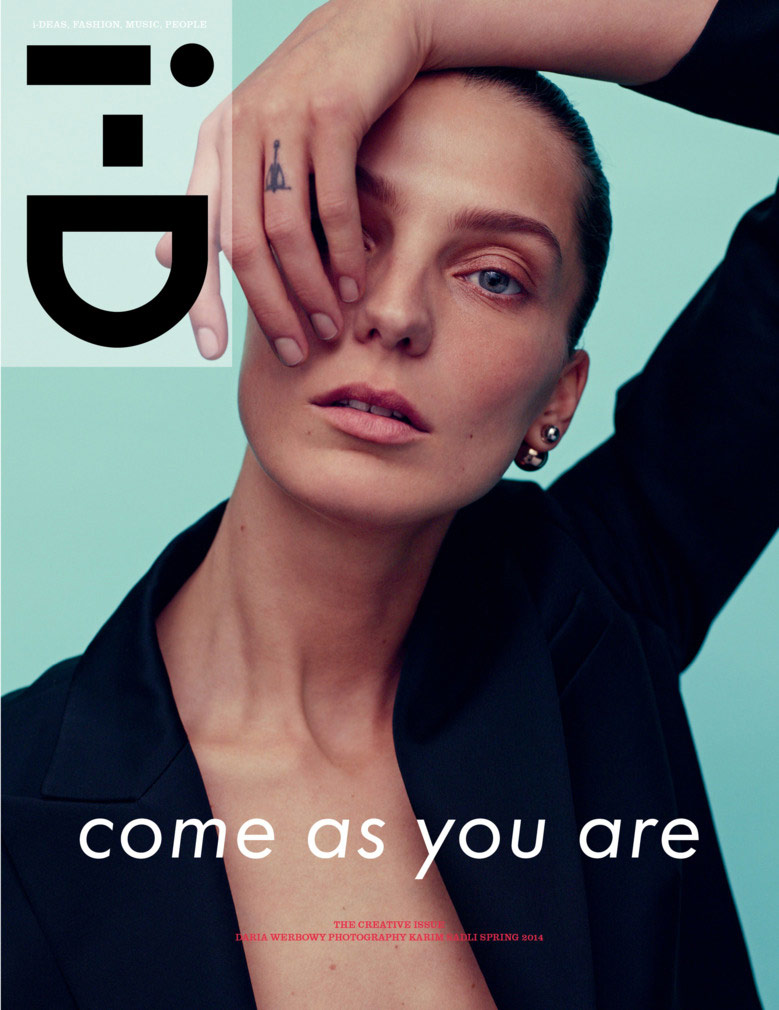 Natural beauty is the keyword for Karim Sadli's latest cover of i-D spring 2014, featuring supermodel Daria Werbowy.
SEE ALSO: Daria Werbowy for Balenciaga Spring/Summer 2014
A bare skinned Daria Werbowy is seen working the  'Come as you are' themed 2014 cover of i-D Magazine. Photographer Karim Sadli has framed the Polish beauty through a portrait aspect, revealing Daria's natural facial characteristics whilst wearing minimal make-up, if any at all, to complement the magazine's strong statement.
The model is graced in a tailored navy blazer by stylist Alastair McKimm whilst posing with one hand covering her right eye, revealing her finger tattoo. Judging by the publication's rad reputation, we have a feeling that Kurt Cobain's 'Come as you are' track was playing a part when deciding on the spring 2014 vision and may take it's rock'n'rolla course among the magazine's many pages.
Karim Sadli captures Daria Werbowy for the cover of i-D Magazine Spring 2014 issue. Styled by Alastair McKimm.