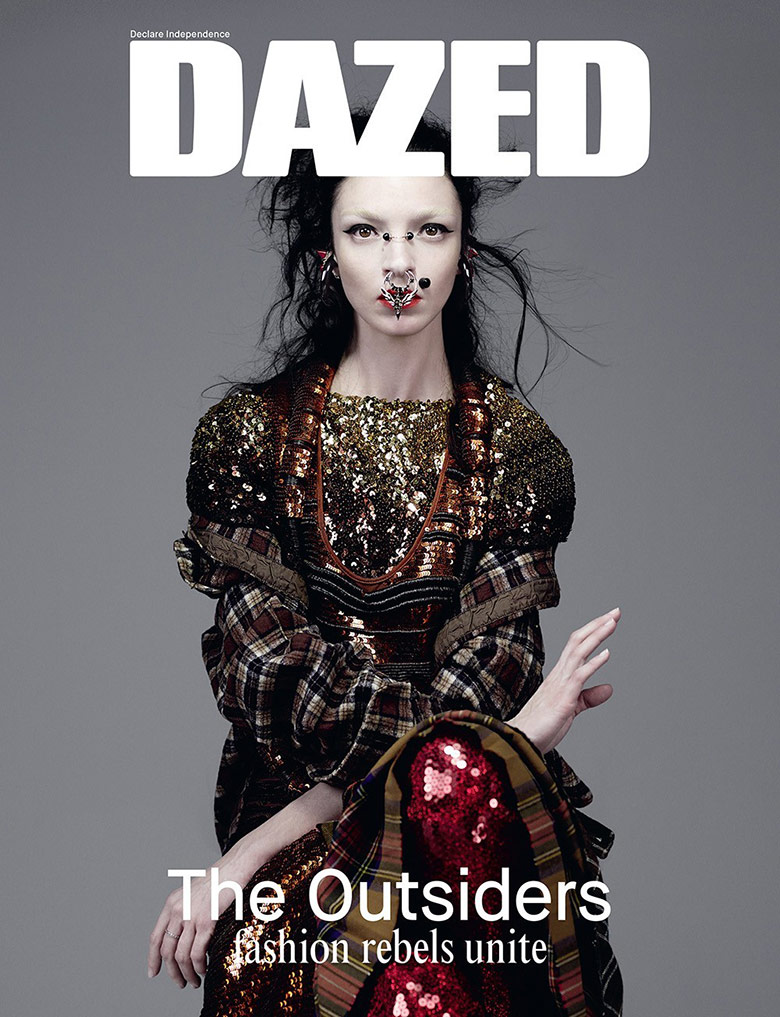 The multi-talented photographer Willy Vanderperre flashes his spotlights on Belgium's new wave and two of the greatest names in the modeling industry, for the latest covers of Dazed, summer 2014.
One of Italy's finest contributes to the modeling scene, Mariacarla Boscono takes on Panos Yiapanis' styling of heavy piercings and a bejeweled piece when lensed against a simple grey studio by Vanderperre. Her pose and powerful essence, which almost resembles something taken from the heavens of Hinduism, strikes as electric and mighty.
The photographer also captured two Belgian actors, Hollywood newcomers Matthias Schoenaerts and Veerle Baetens through a black & white filter, both styled by Robbie Spencer. Working feathers and leather boots, American model Jamie Bochert is styled by Katy England when framed by the Belgian native through a relaxed and simple aspect.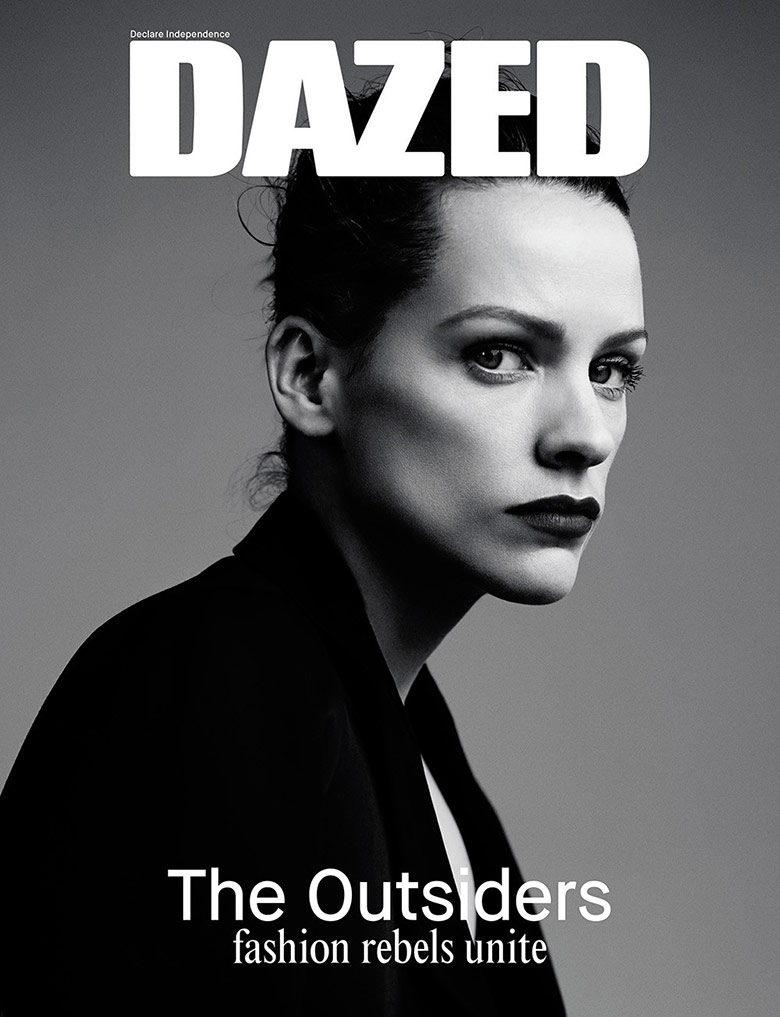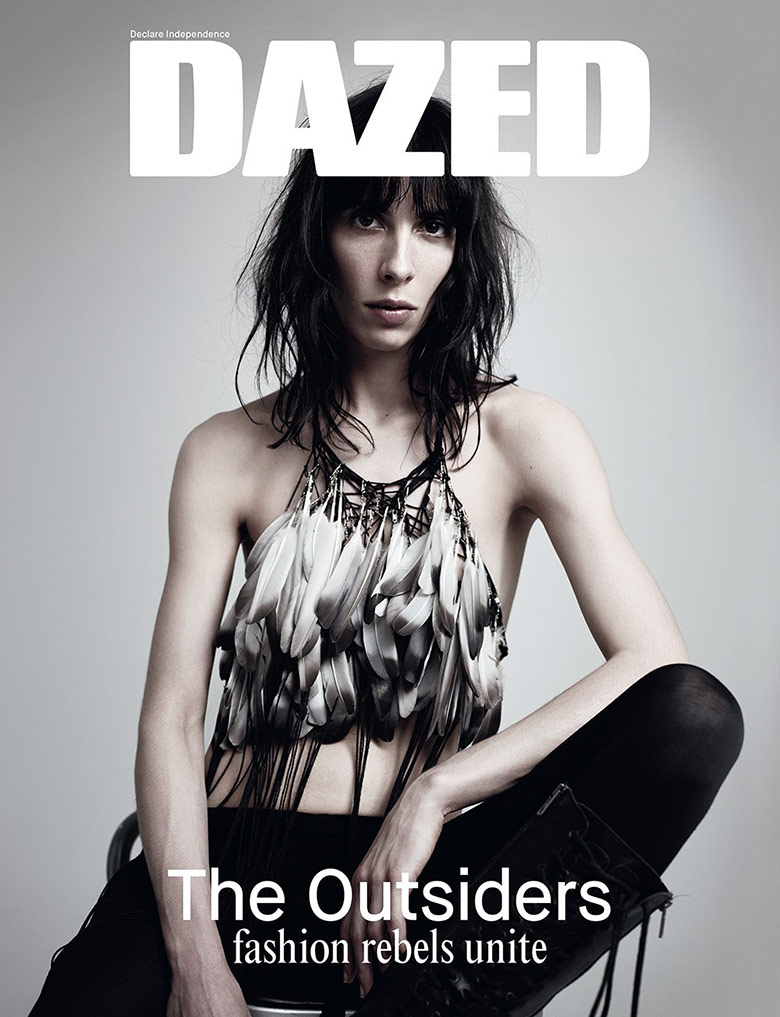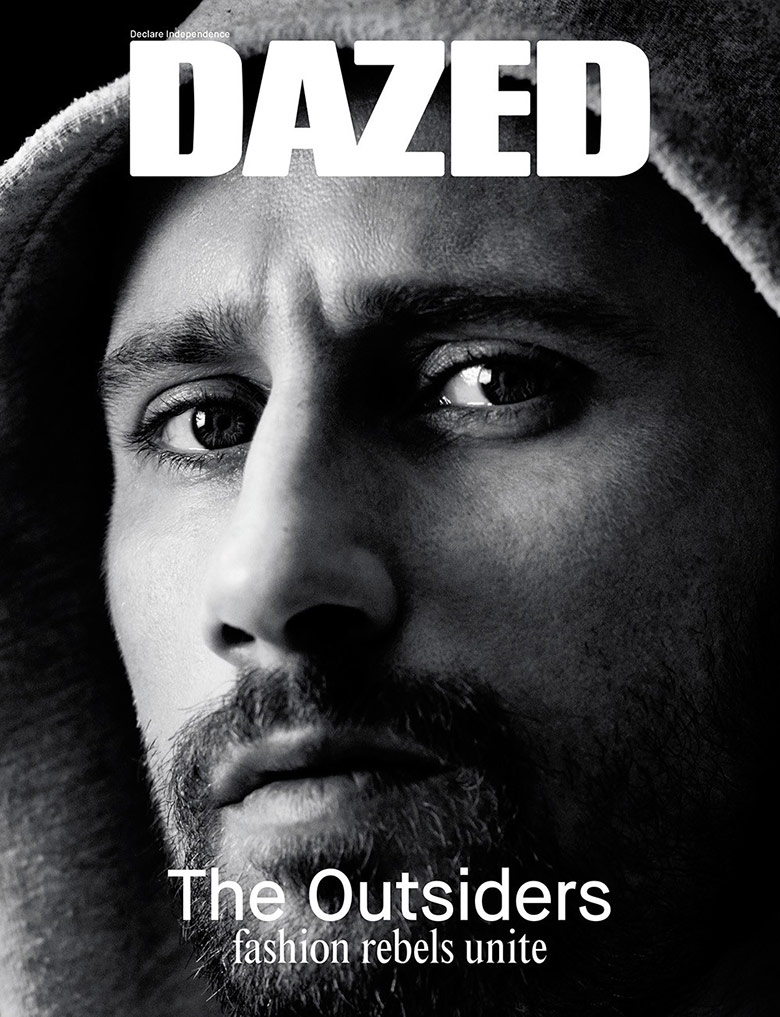 Text by Marija Filipova