Block it up a la Dior Homme style! Some of the finest pieces of the Dior Homme Spring/Summer 2014 collection is captured by Karl Lagerfeld for the French fashion house' latest campaign starring Edward Wilding and Victor Norlander.
Minimalistic shapes are gracing the black and blue Dior color palette in the brand's S/S 2014 campaign. A navy suit with a tighter measurements decorated with a black panel lining is worn by Victor Norlander, whilst the model rookie Edward Wilding is working a black and navy blazer over a black tee combined with a pair of matching shorts, all enriched by the simple but oh so delicate color blocks.
Edward Wilding and Victor Norlander's distinct facial features works perfectly with Dior Homme's playful and somewhat futuristic Spring/Summer 2014 collection.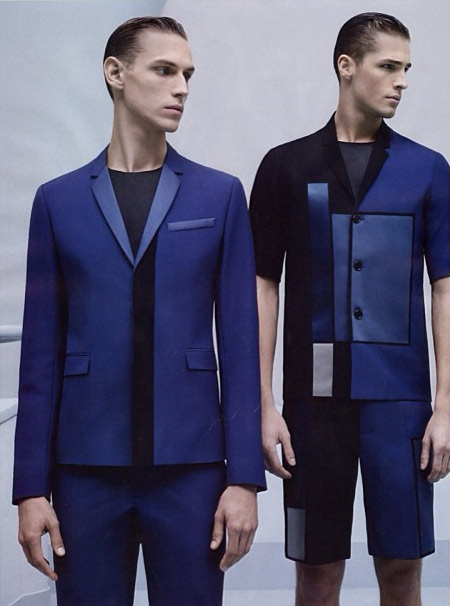 Text by Marija Filipova