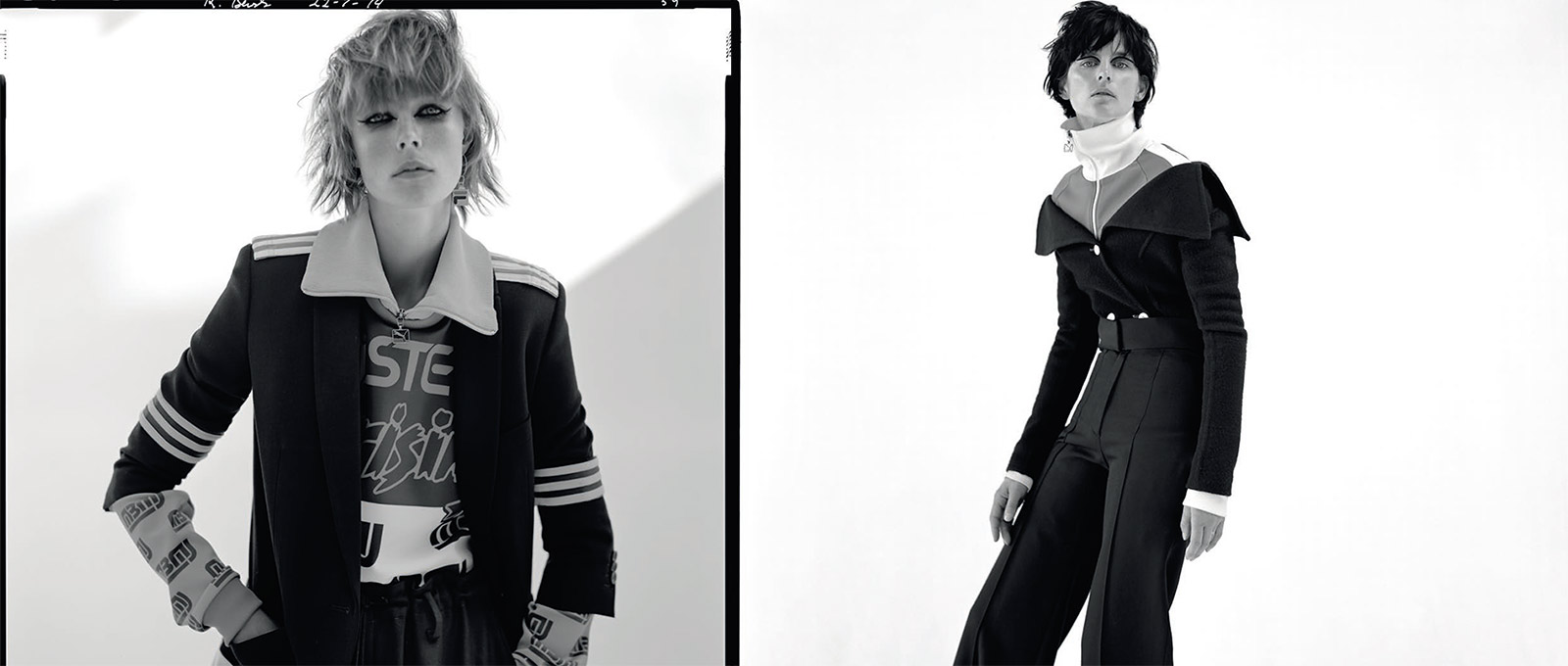 Document
Ever since its first issue debuted two years ago, Document Journal has aimed to provoke thought and start conversation. It's fitting, then, that each editorial in its F/W 2014 issue has a question for a title—one for which there's no easy answer. But pondering them, and exploring the issue they've inspired, will be a true pleasure for anyone in search of a fresh point of view on fashion and art. The issue's covers set the tone for what's inside.  Each of the six images is a portrait of a star model by a top photographer: Raquel Zimmermann by Fabien Baron, Edie Campbell by Richard Bush, Leona Binx Walton by Roe Etheridge, Daria Werbowy by Richard Prince, Saskia de Brauw by Collier Schorr, and Stella Tennant by Mario Testino. Every cover presents its own vision of beauty. While each is different, all are compelling in how they capture the individuality of these six remarkable women.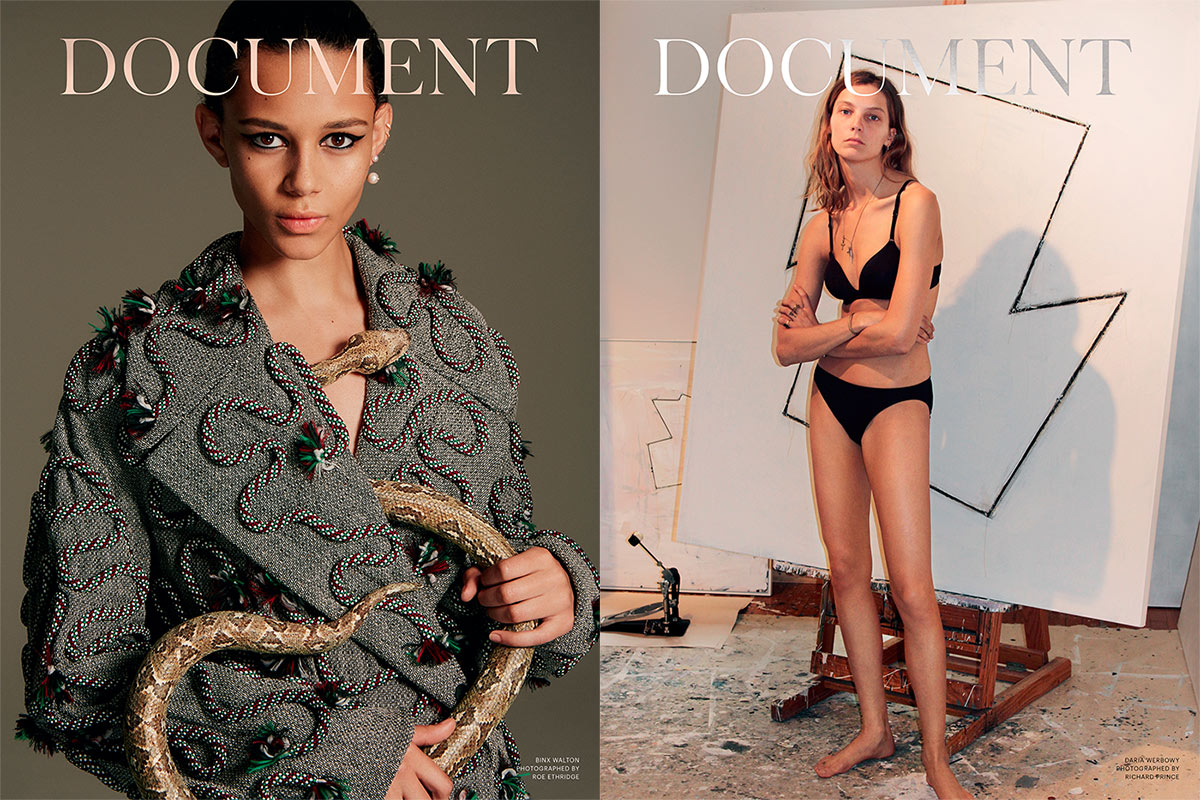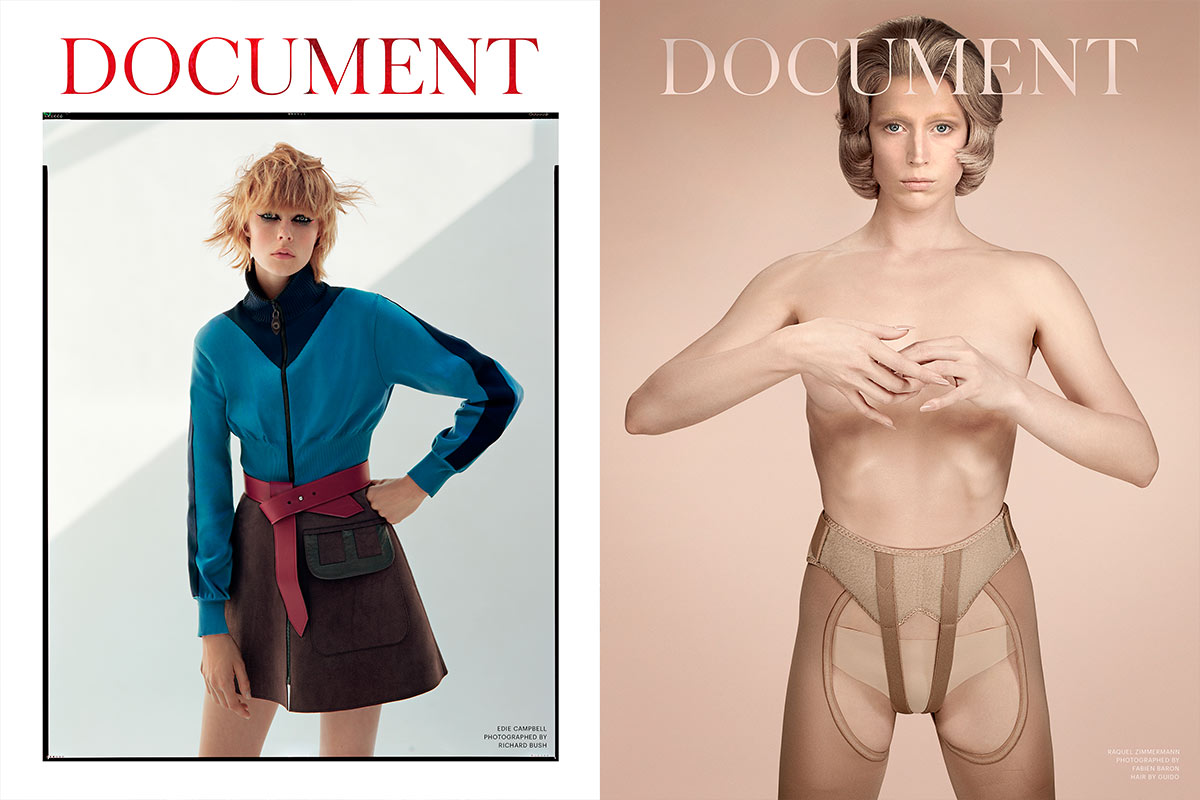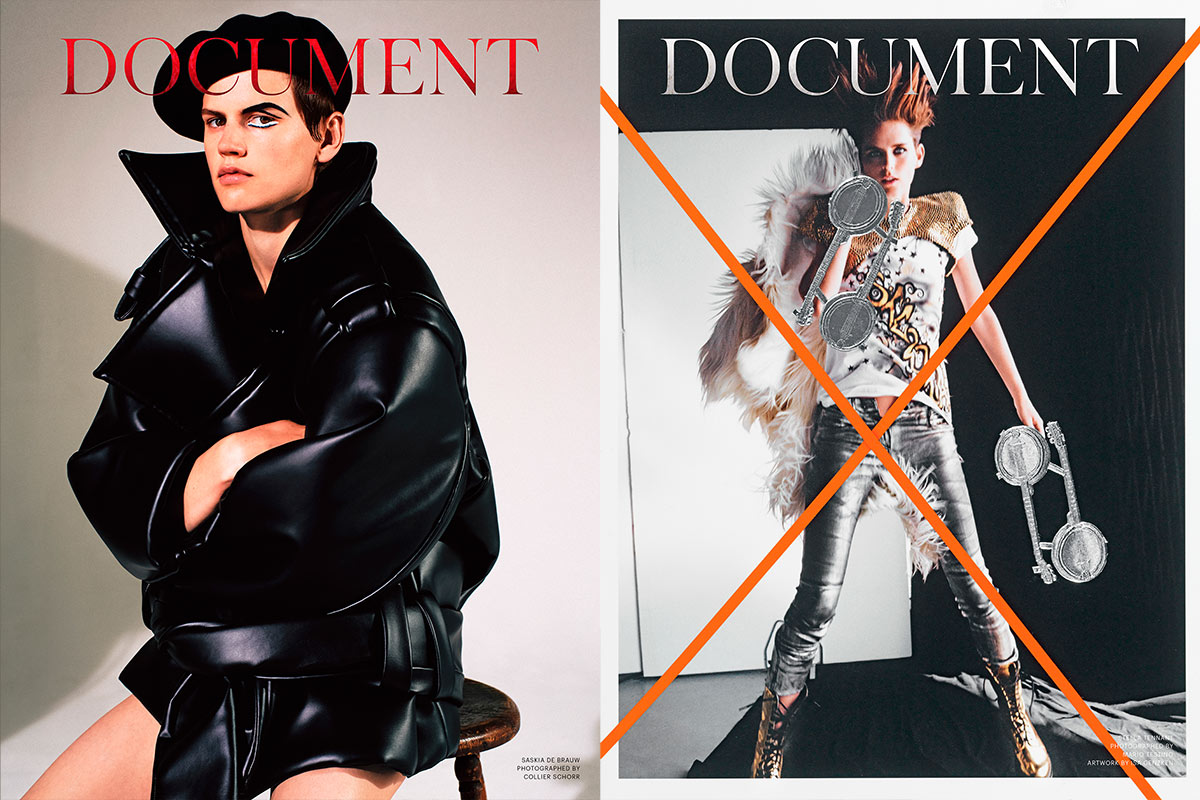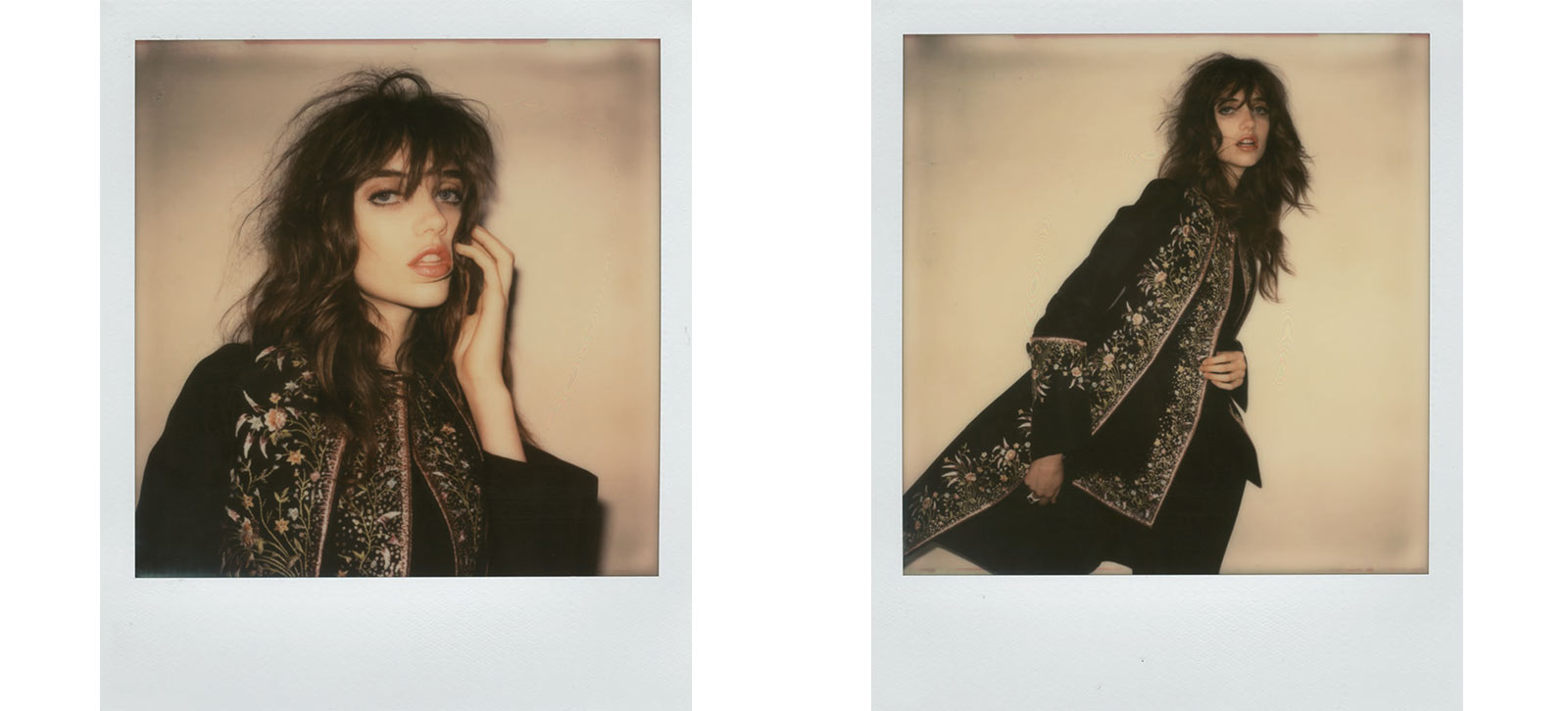 Maripol is an artist who can't be neatly labeled: she styled Madonna in her "Like a Virgin" days, and has also directed a documentary on Keith Haring, designed accessories sold by Marc by Marc Jacobs, and had her photography exhibited in art galleries around the world. With such an eclectic background it's no surprise that she brings a fresh vision to fashion's most rarefied garments. Instead of the usual haute couture fairytale, "Document No. 334: What role does attraction play in composition?" gives us polaroid snapshots of couture glamour, as styled by fashion editor Ronald Burton III and modeled by current Saint Laurent favorite Grace Hartzel.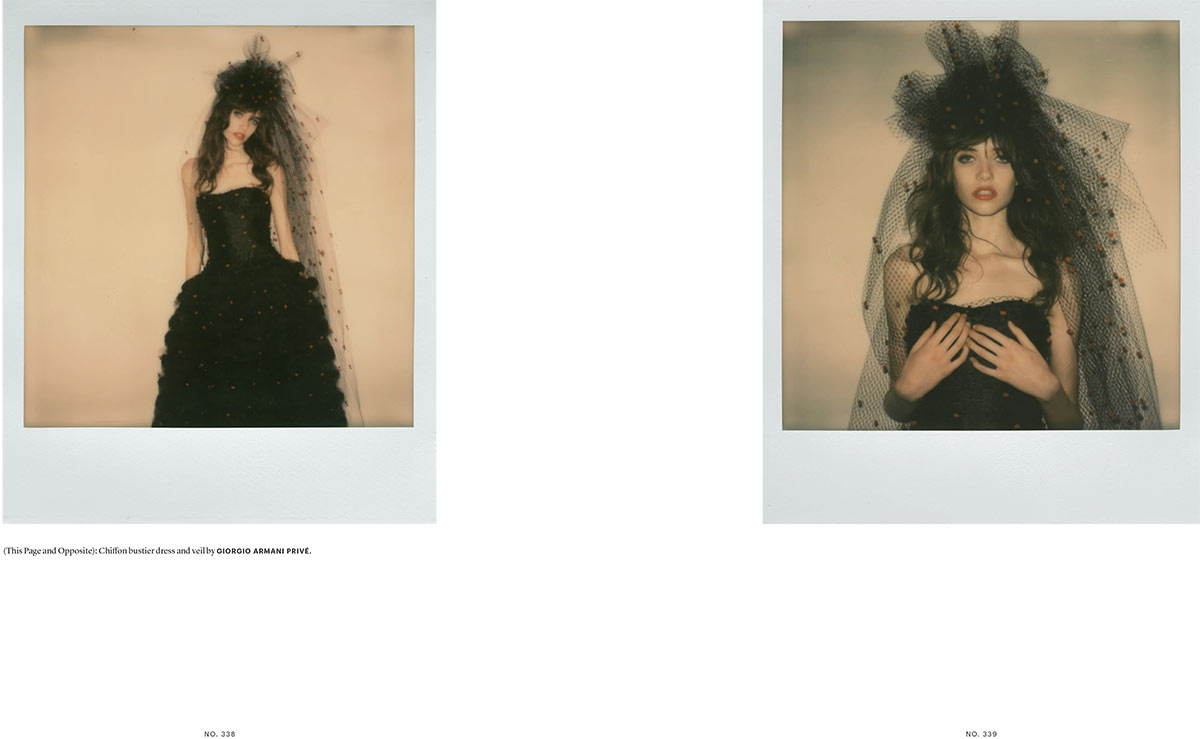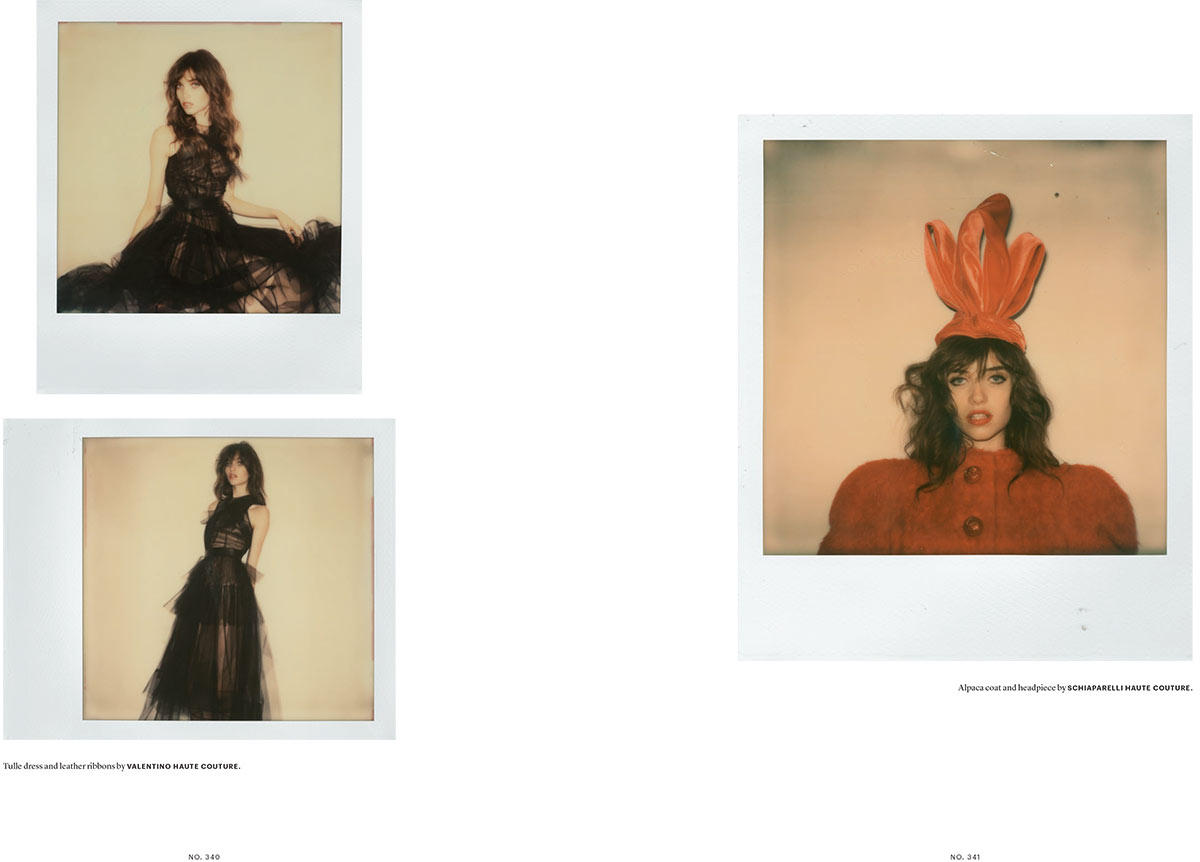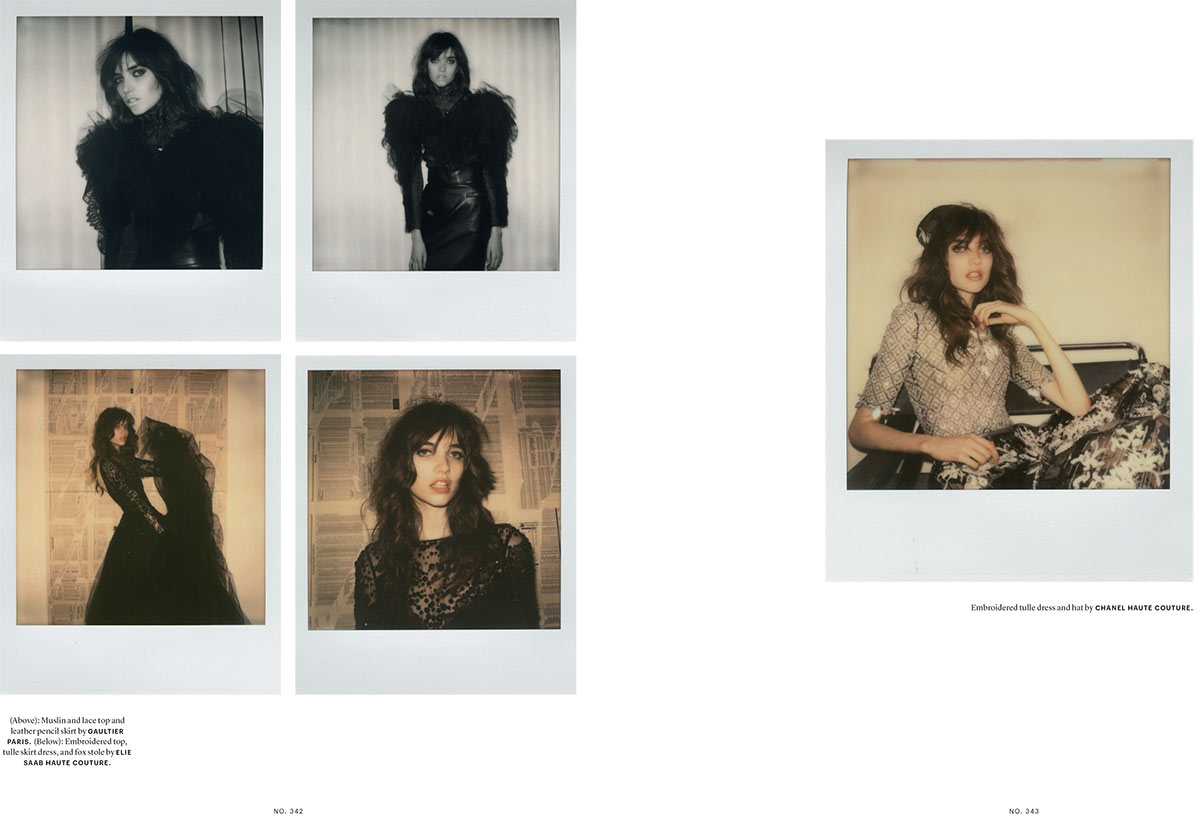 ---
Stylist 
Ronald Burton III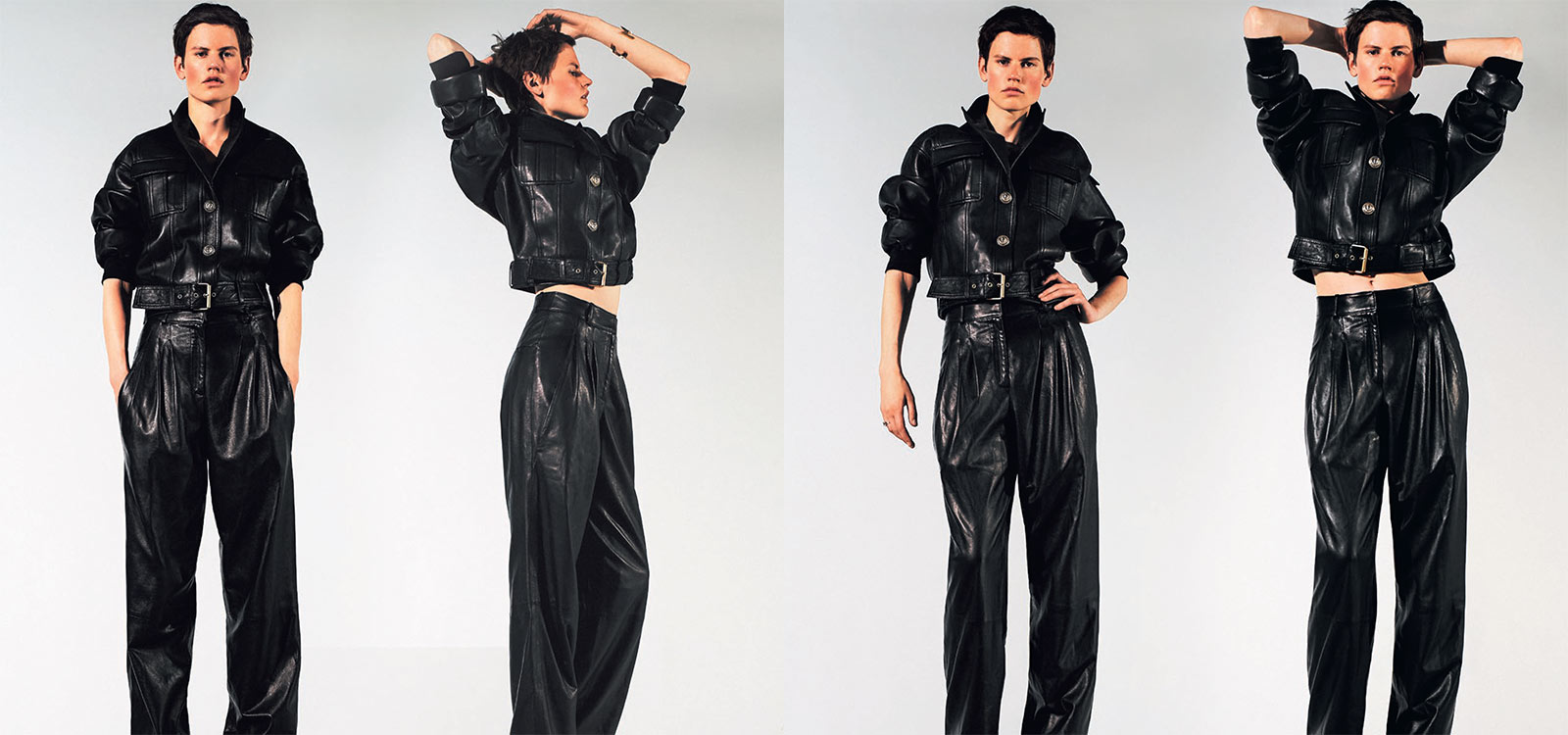 In "Document No. 156: What is the relation between power and description?" photographer Collier Schorr and fashion director James Valeri find a worthy collaborator in supermodel Saskia de Brauw, herself an artist. The resulting images defy easy description: Saskia is at once masculine and feminine, vulnerable and powerful, confrontational and coy. By breaking down the usual binaries, Schorr, Valeri, and de Brauw present a vision of beauty that's arresting in its originality.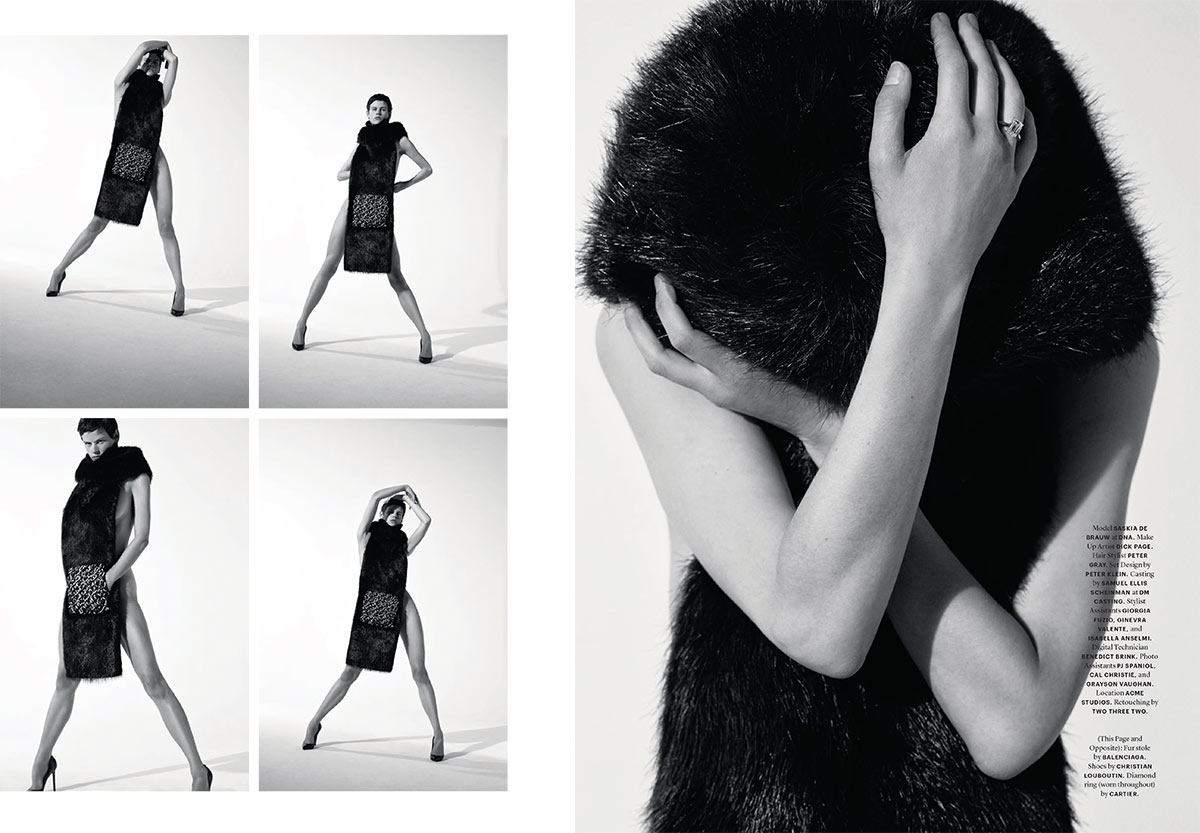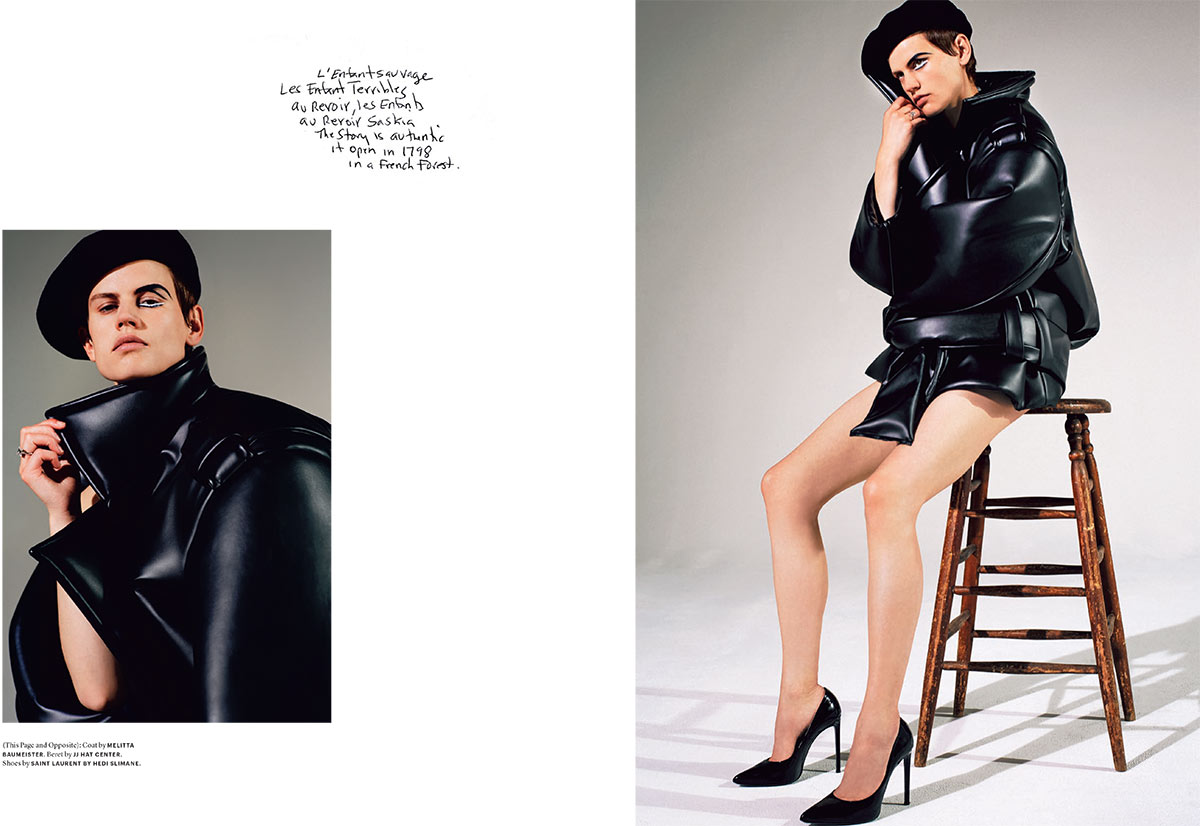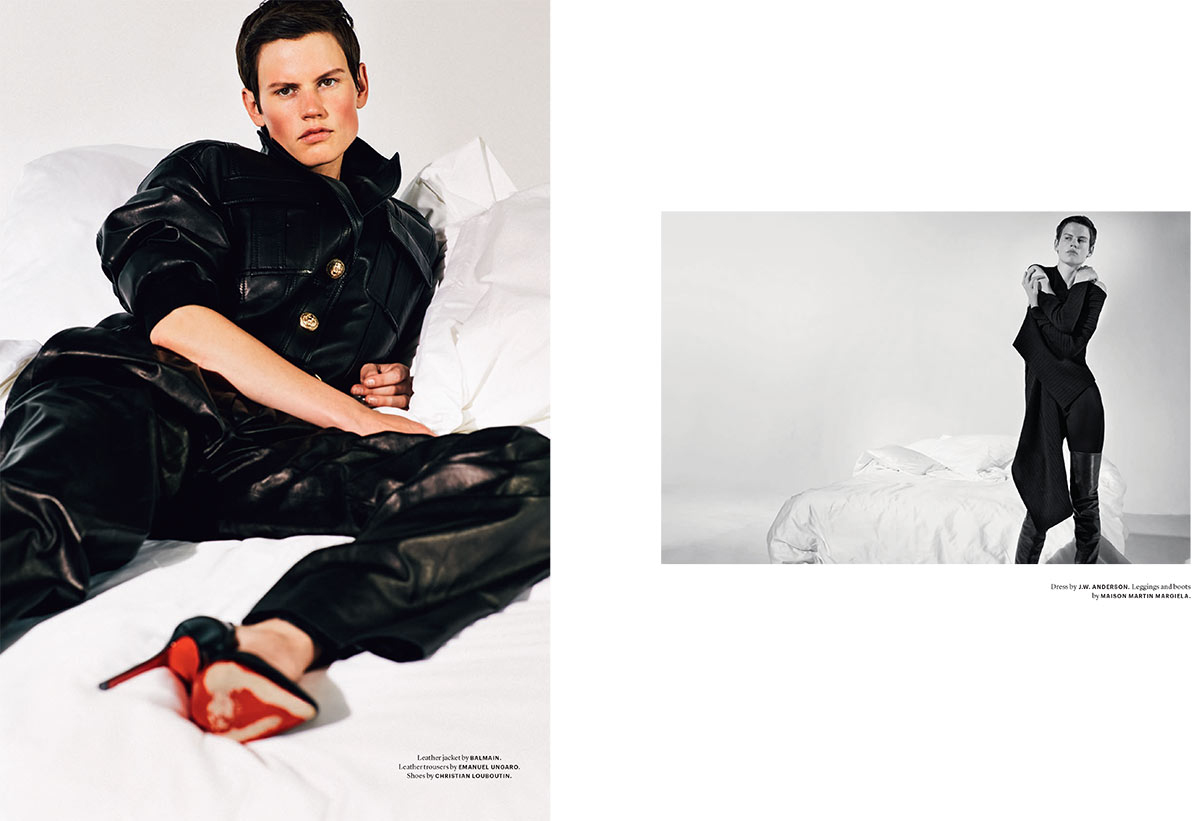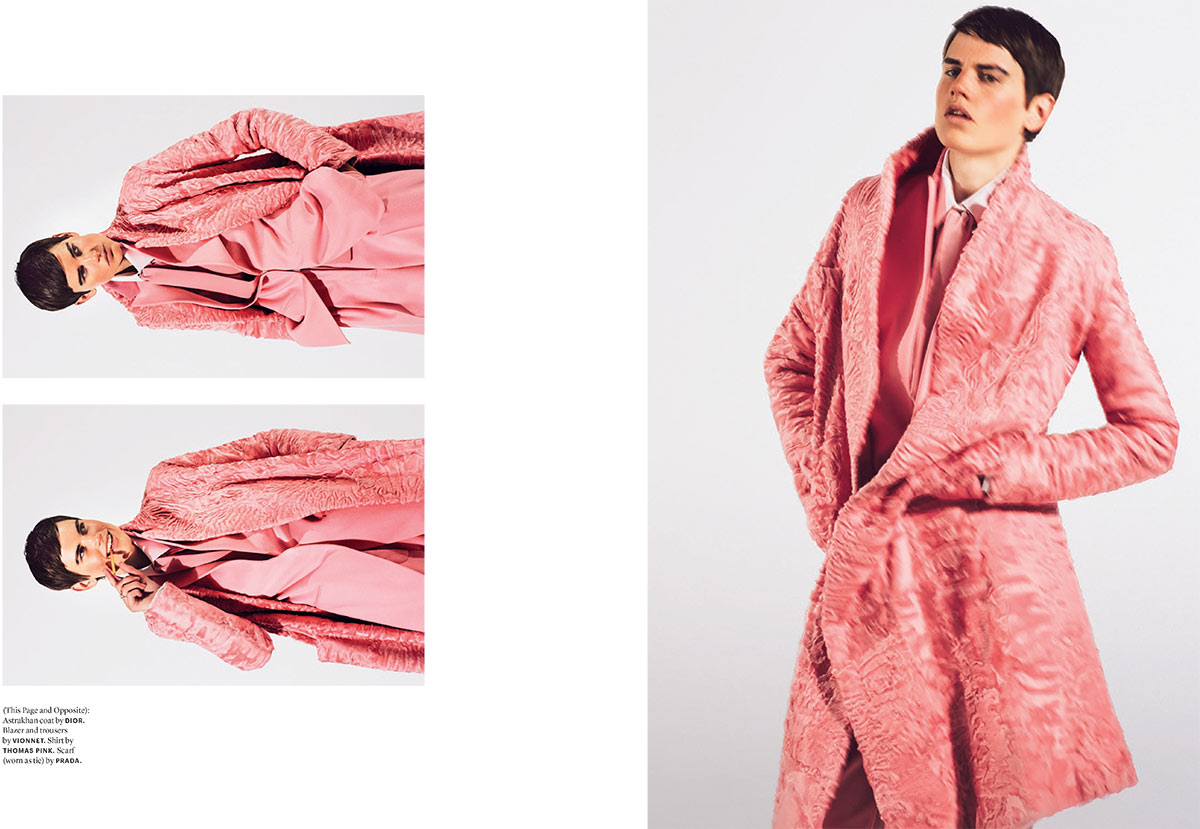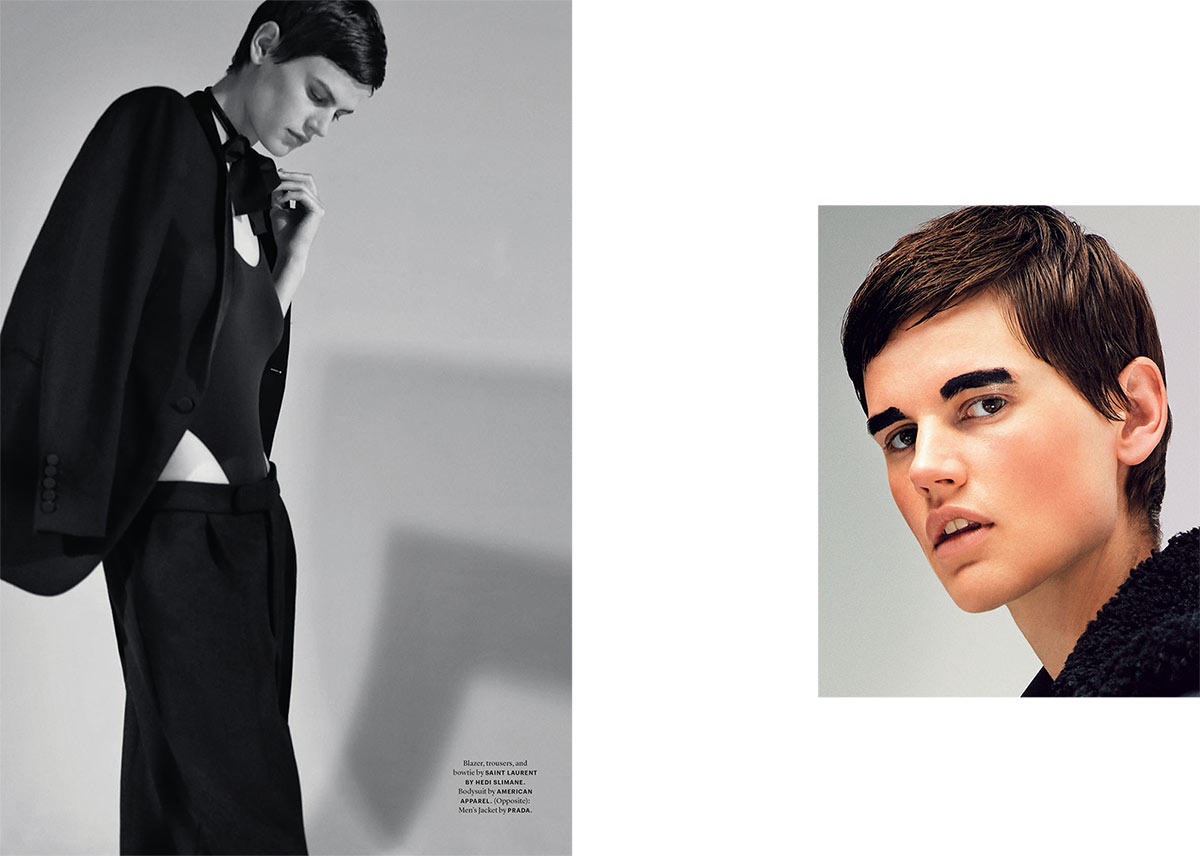 ---
Photographer 
Collier Schorr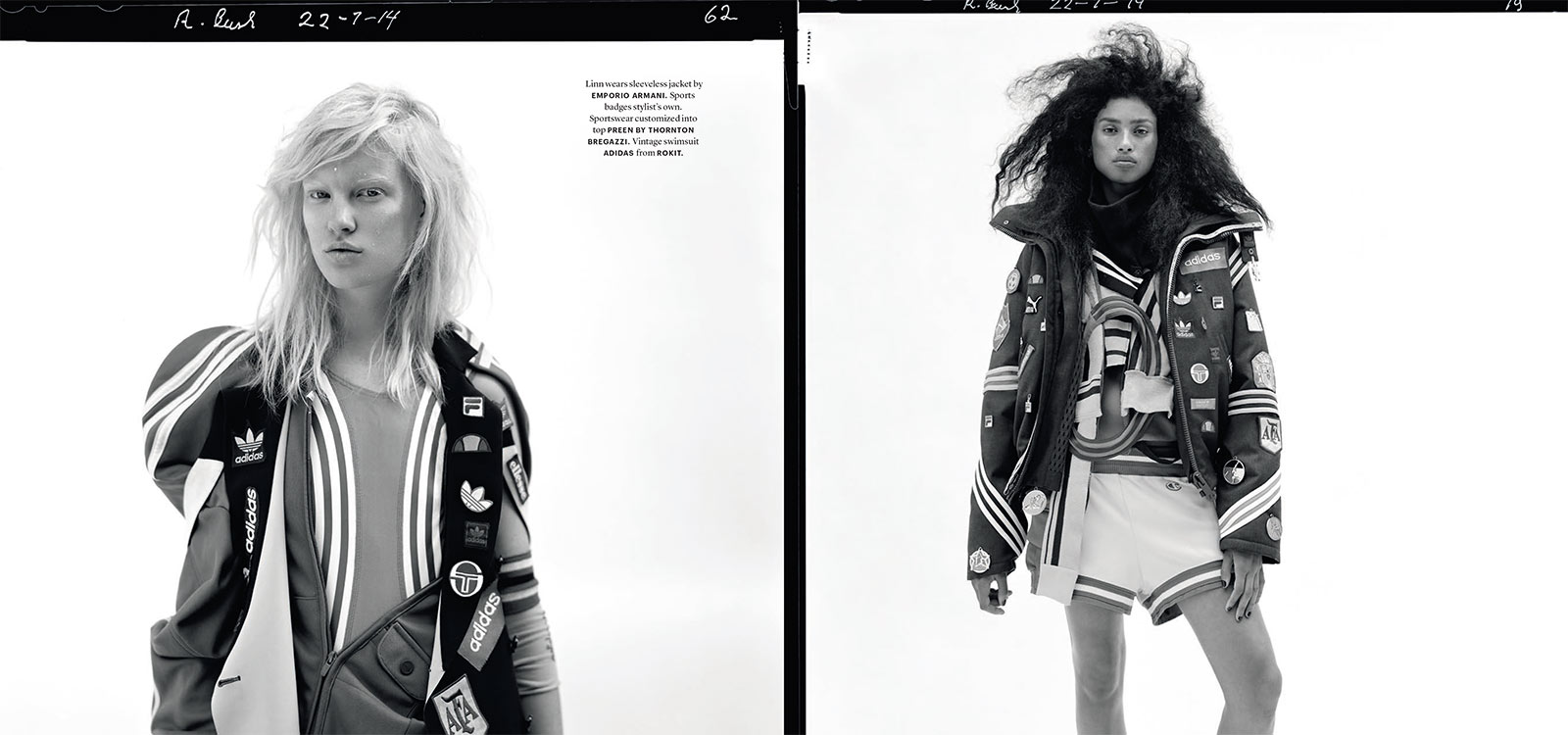 For "Document No. 376: How can I touch creation as a principle without reproach?", fashion editor Sarah Richardson has cast a gang of Viva London's coolest girls. Photographer Richard Bush captures them in classic athletic wear by Nike and Puma mixed with avant-garde pieces from young designers including J.W. Anderson and Miki Fukai, and coveted labels like Balenciaga and Miu Miu. The result is a creative take on the tomboy aesthetic: beautiful girls who look more than ready to outrun the boys.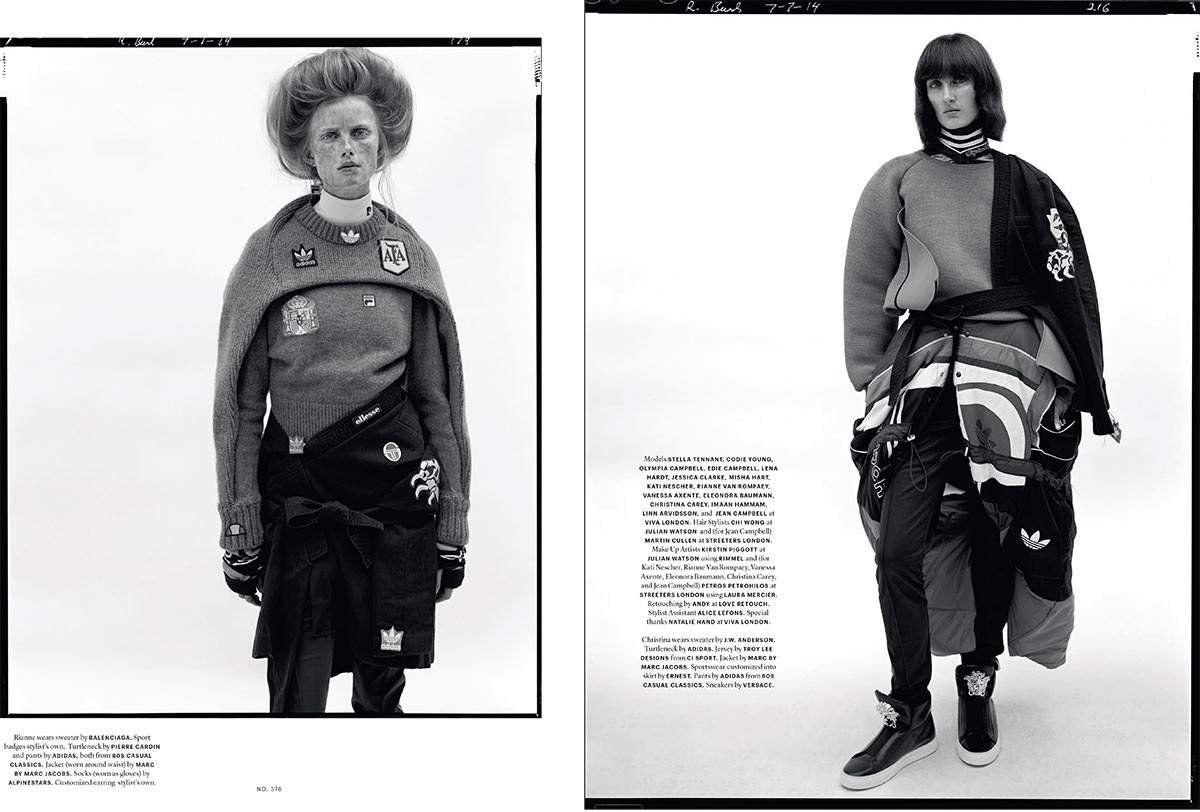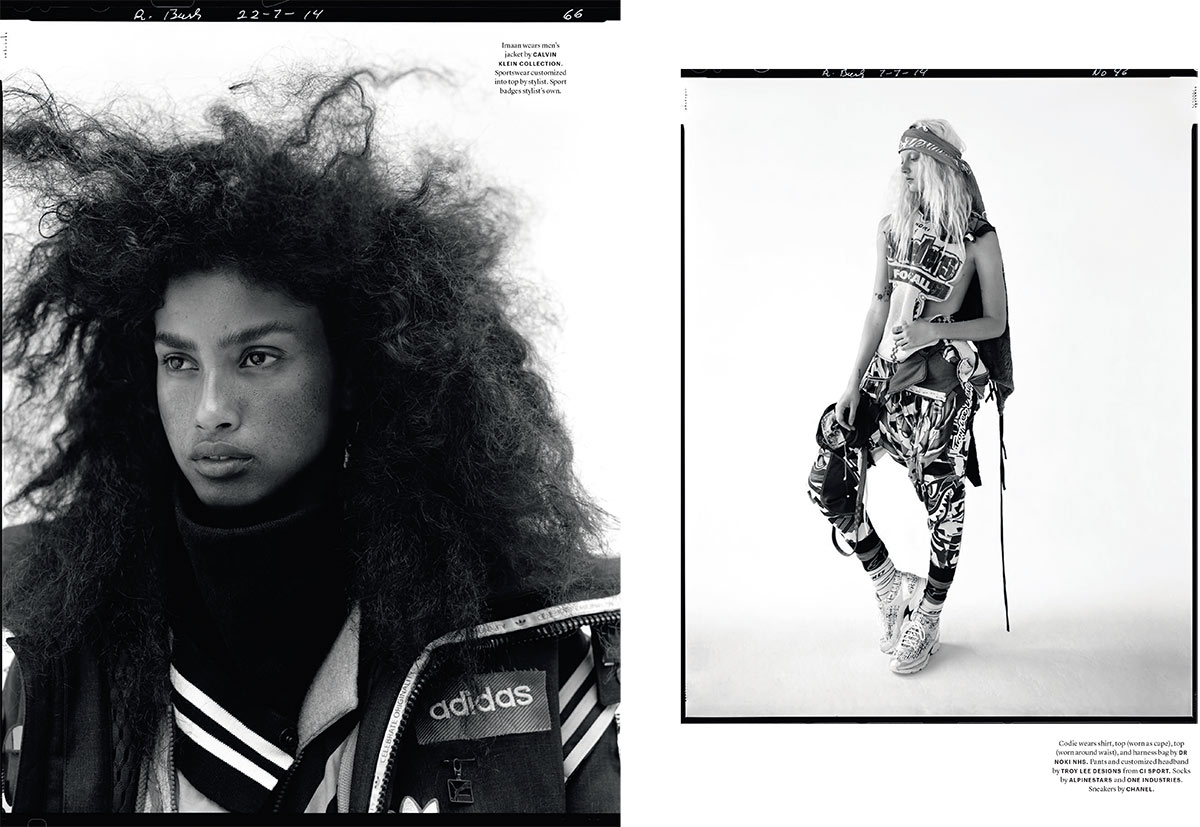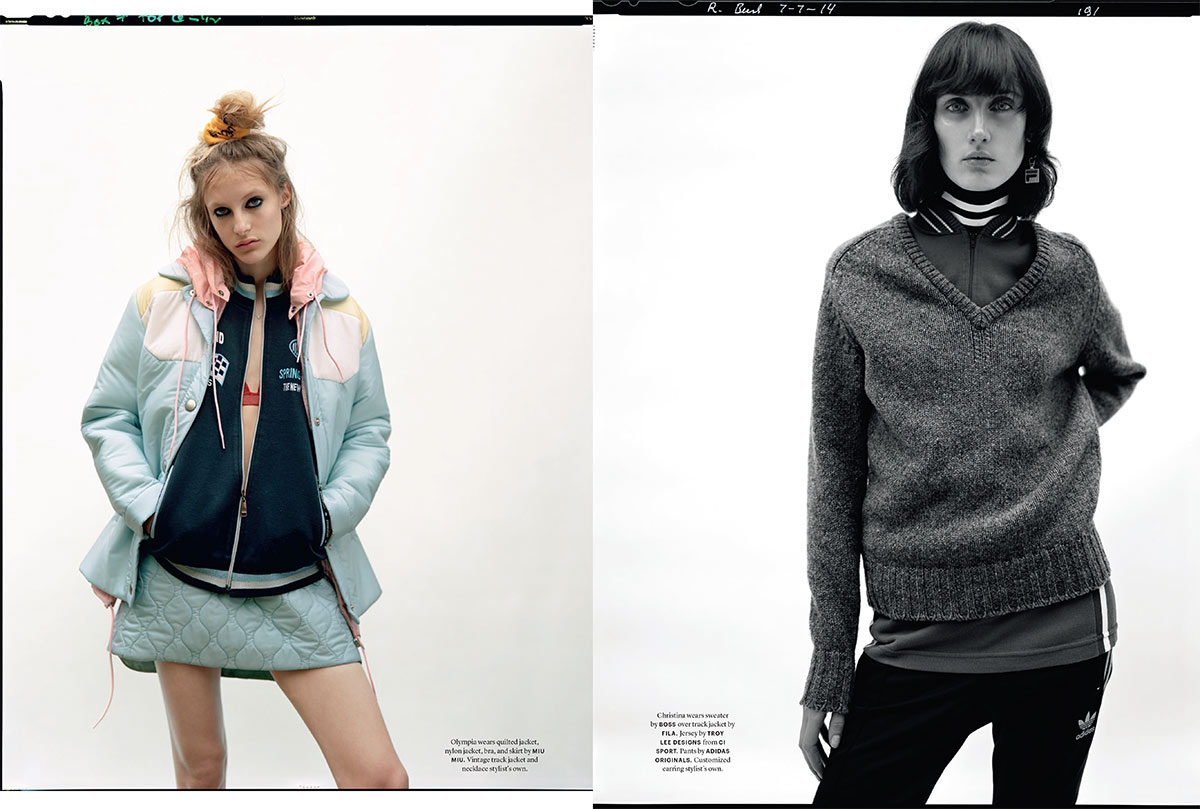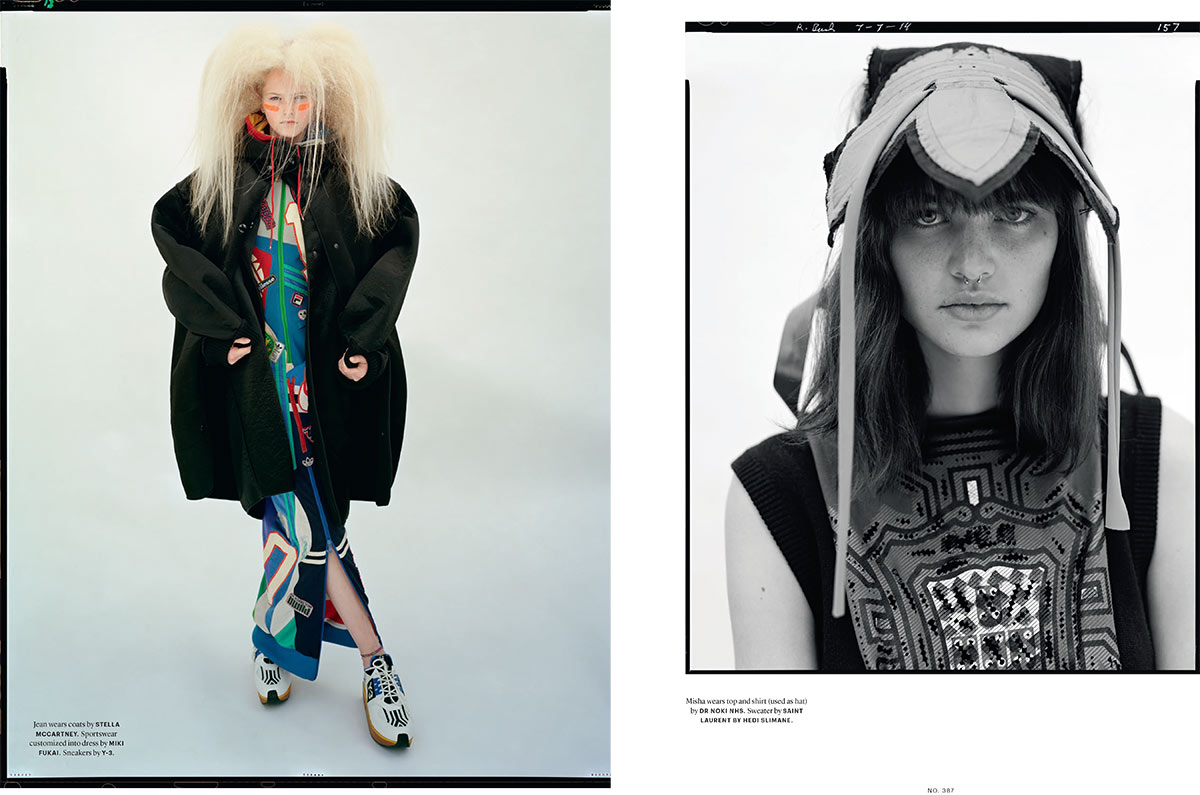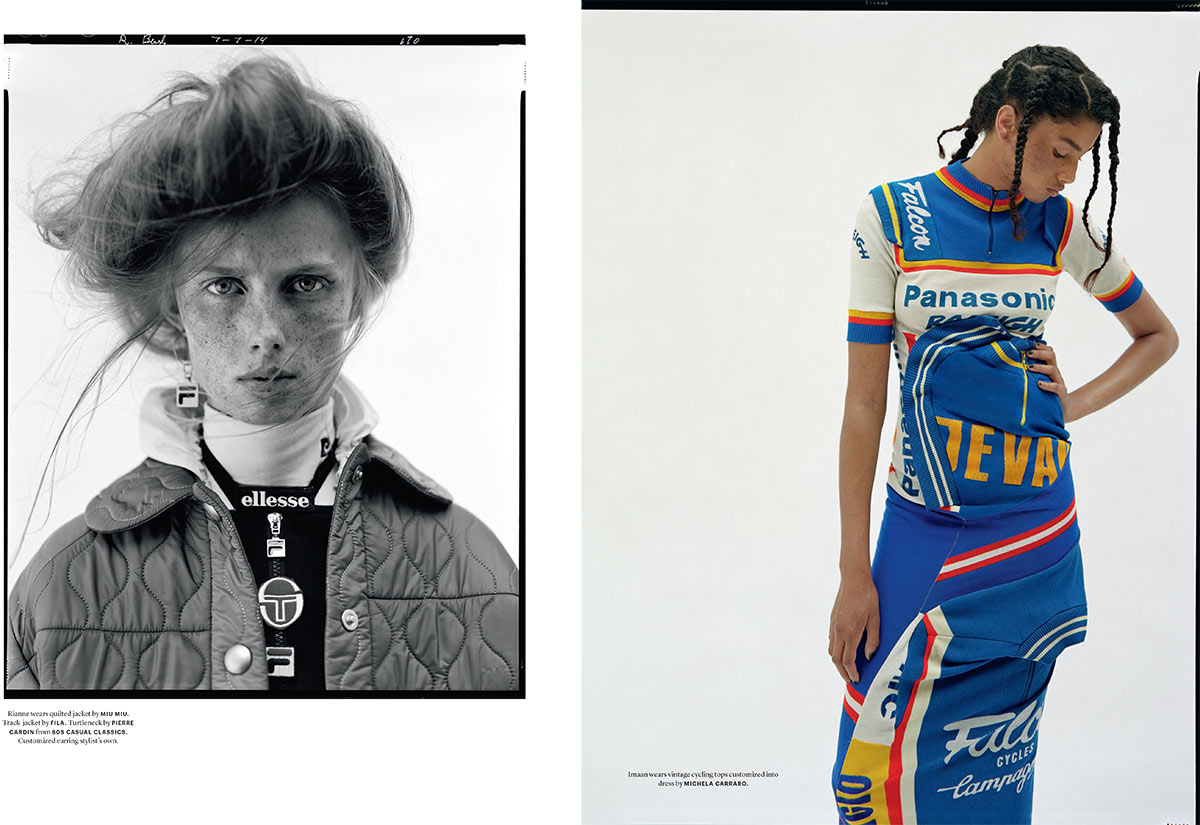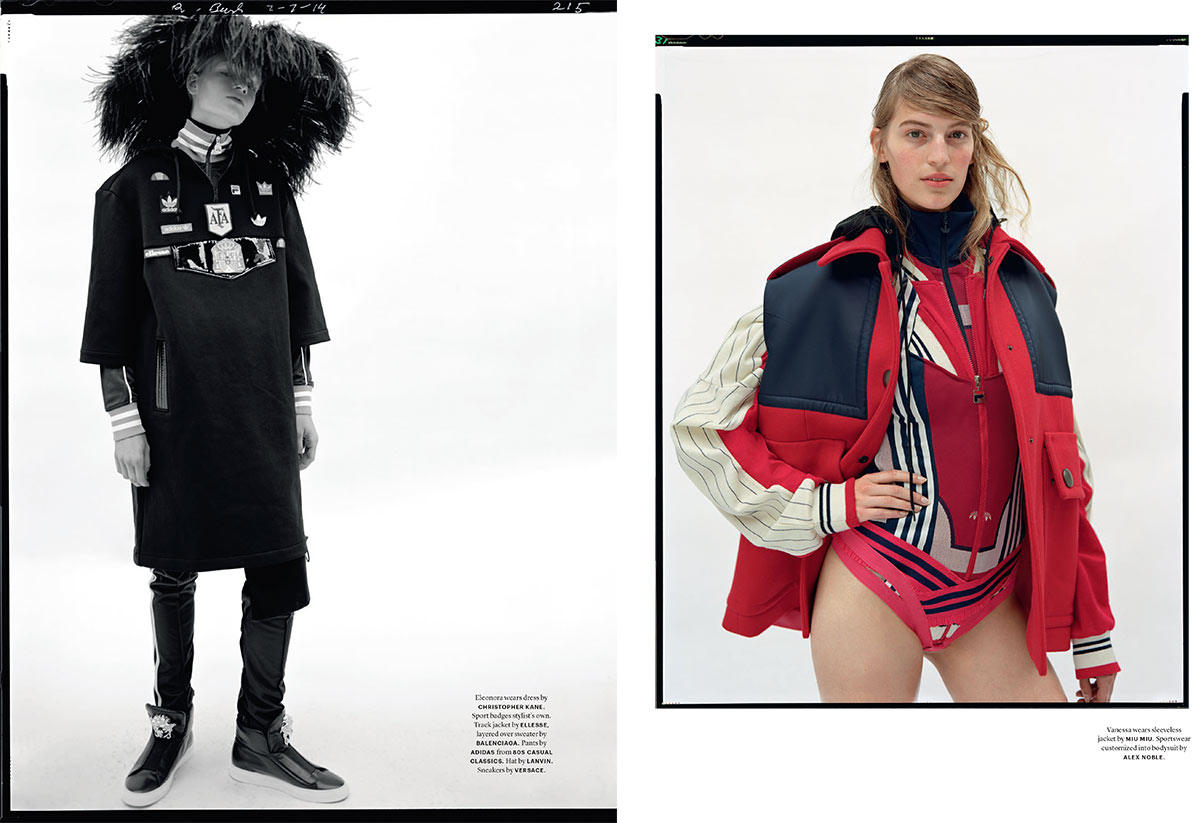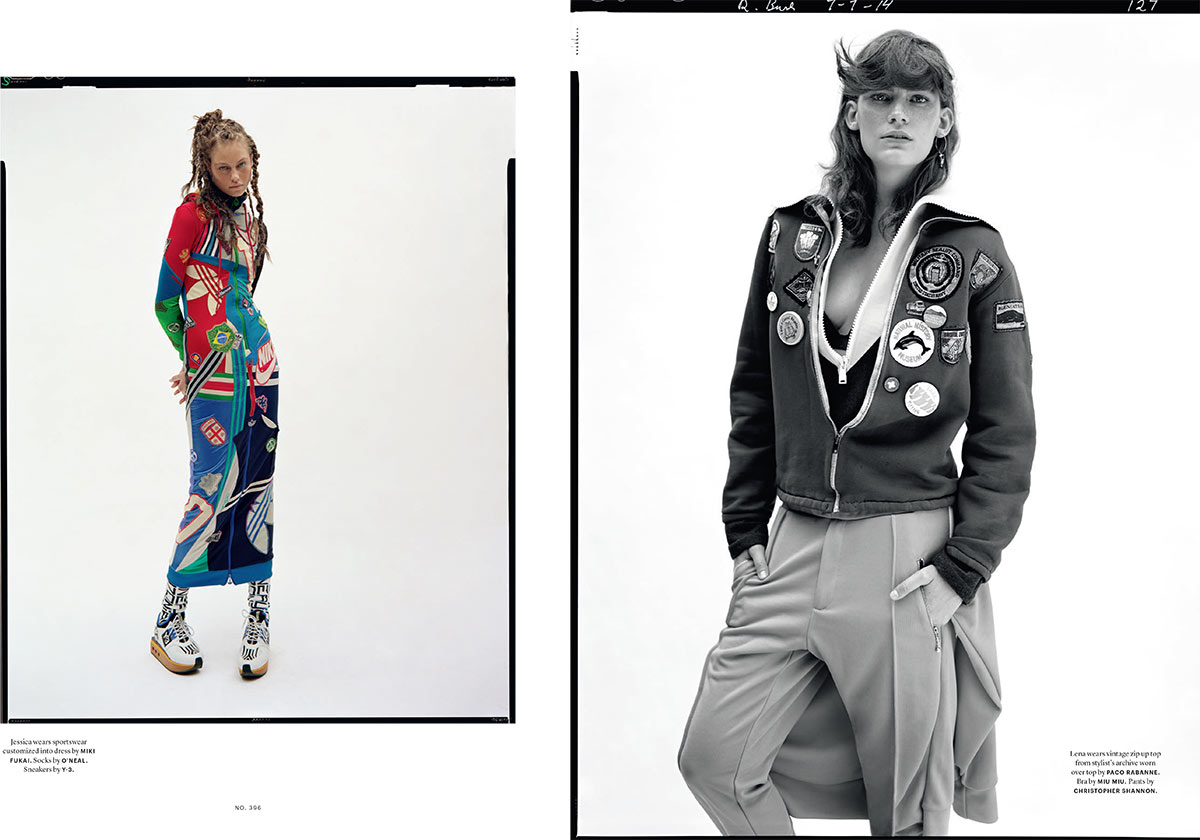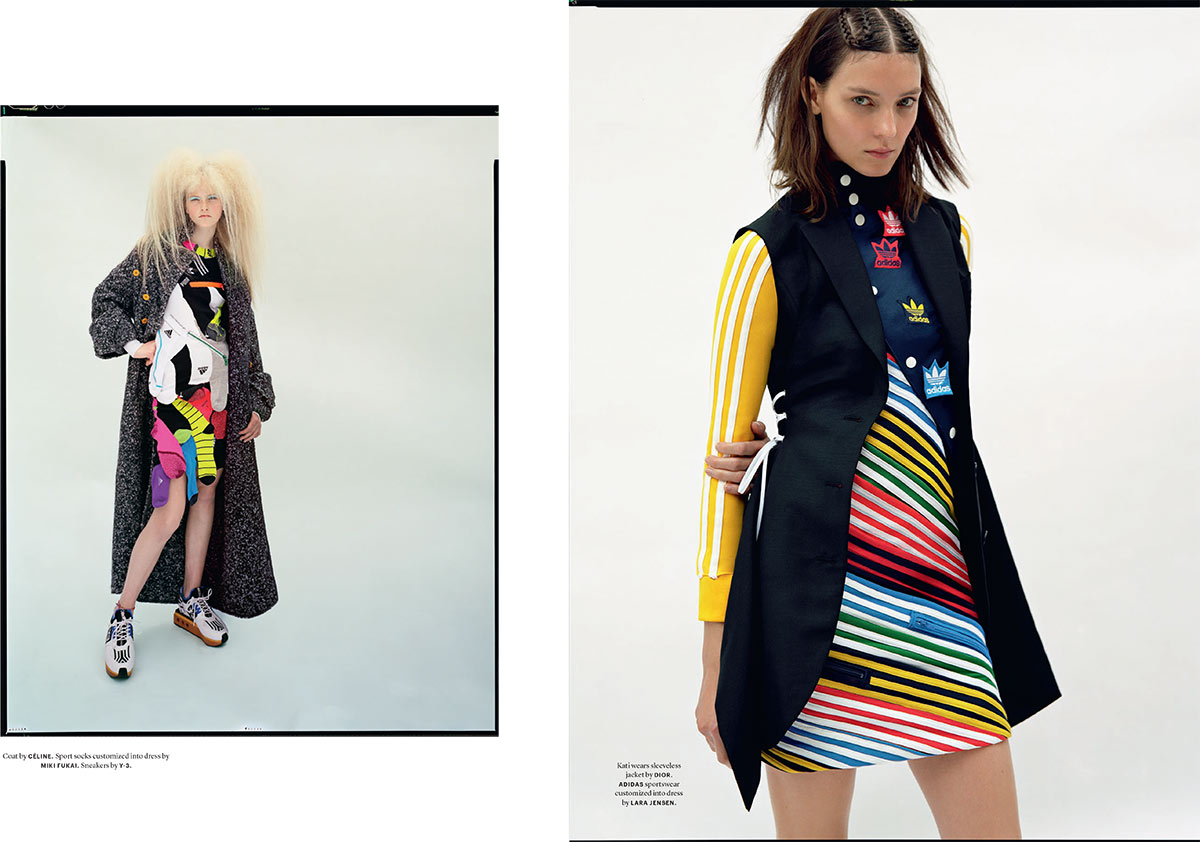 ---
Photographer 
Richard Bush
Models 
Stella Tennant, Codie Young, Olympia Campbell, Edie Campbell, Lena Hardt, Jessica Clarke, Misha Hart, Kati Nescher, Rianne Van Rompaey, Vanessa Axente, Eleonora Baumann, Christina Carey, Imaan Hammam, Linn Arvidsson, Jean Campbell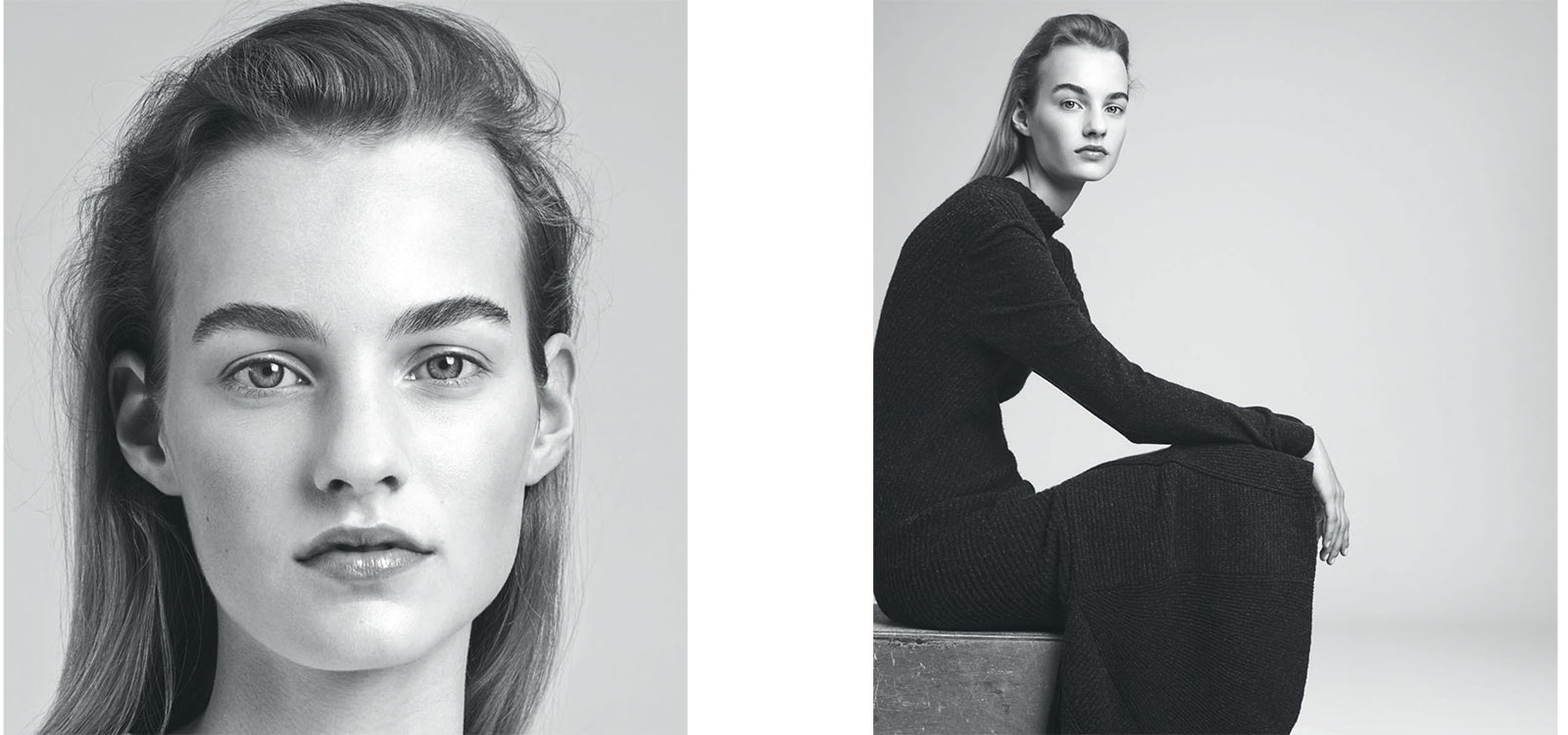 In the issue filled with supermodels like Stella Tennant and Daria Werbowy, rising star Maartje Verhoef is in intimidating company.  Yet in "Document No. 290: What can we be to each other standing together facing something indescribable?" the fresh-faced Dutch model more than holds her own.  In these clean studio shots by Johan Sandberg, wearing menswear-inspired pieces chosen by Dior Homme stylist Mauricio Nardi, Maartje makes it easy to see why she was the most in-demand model of the S/S 2015 runway season. Not every model who shines on the runway stands out in print, but this story makes it clear that Maartje is as compelling on the page as she is on the catwalk.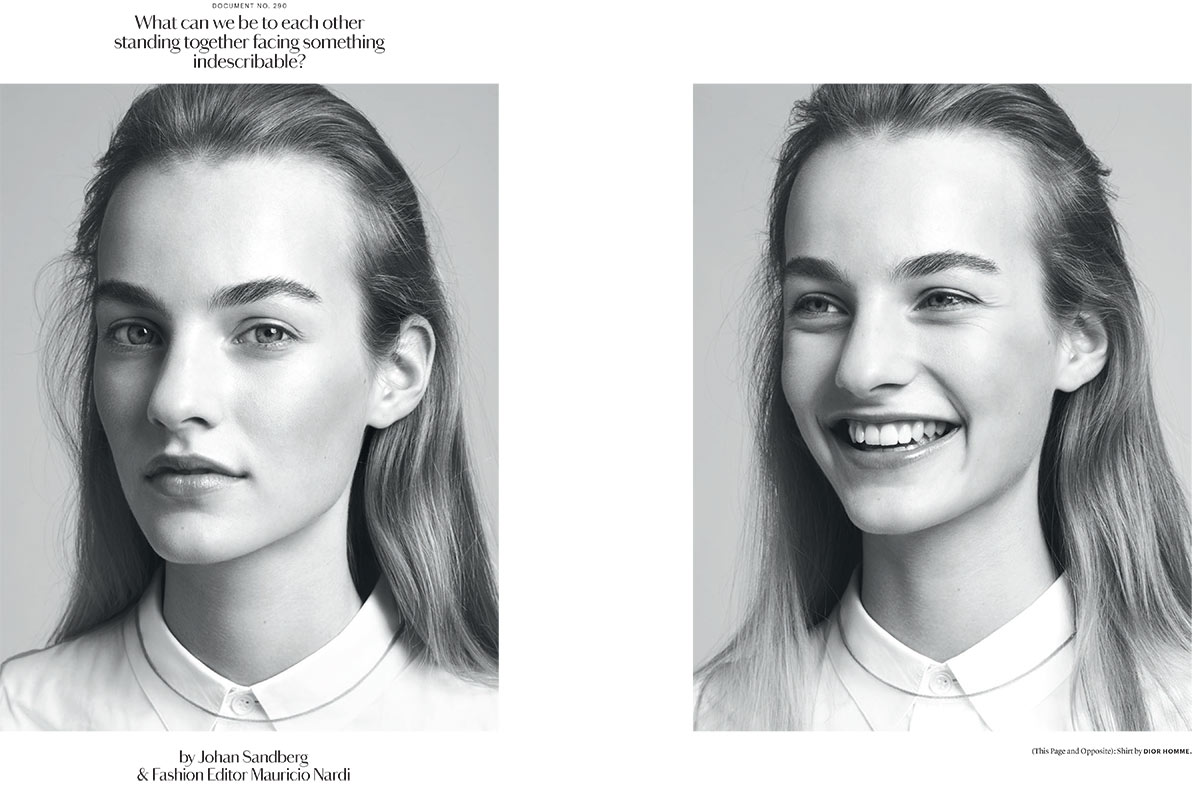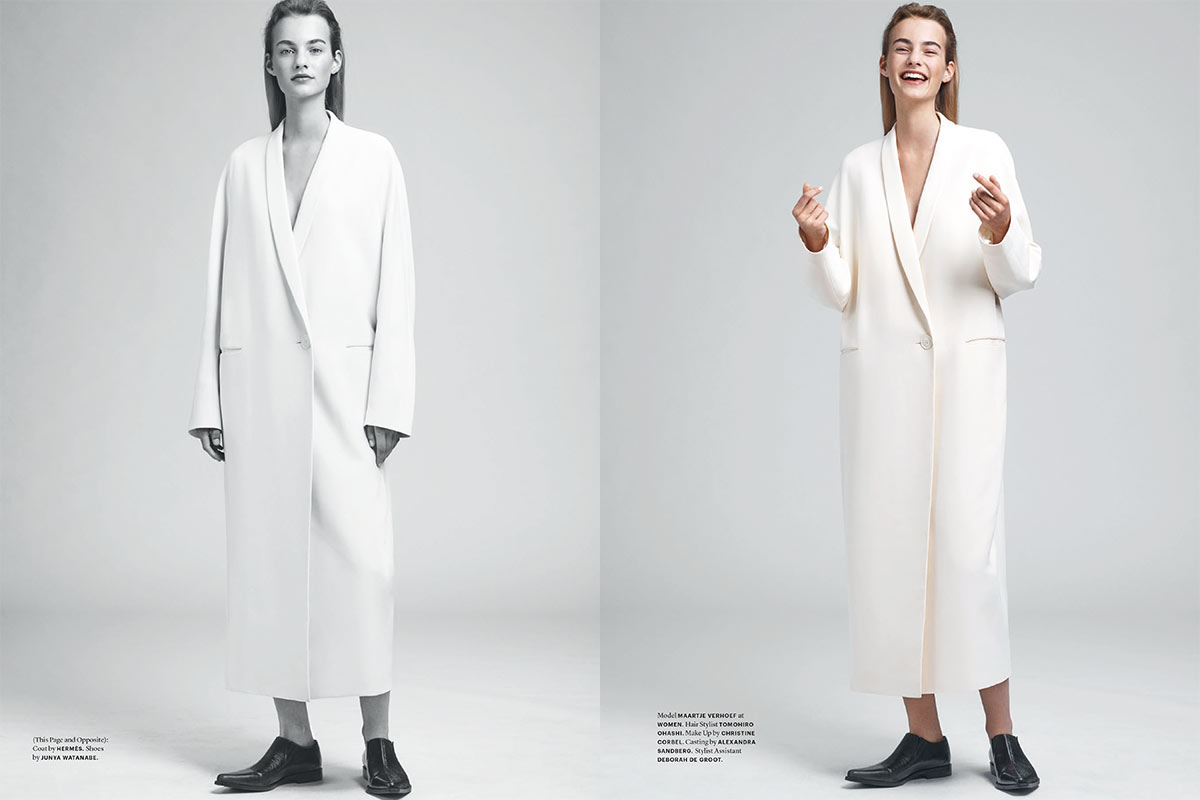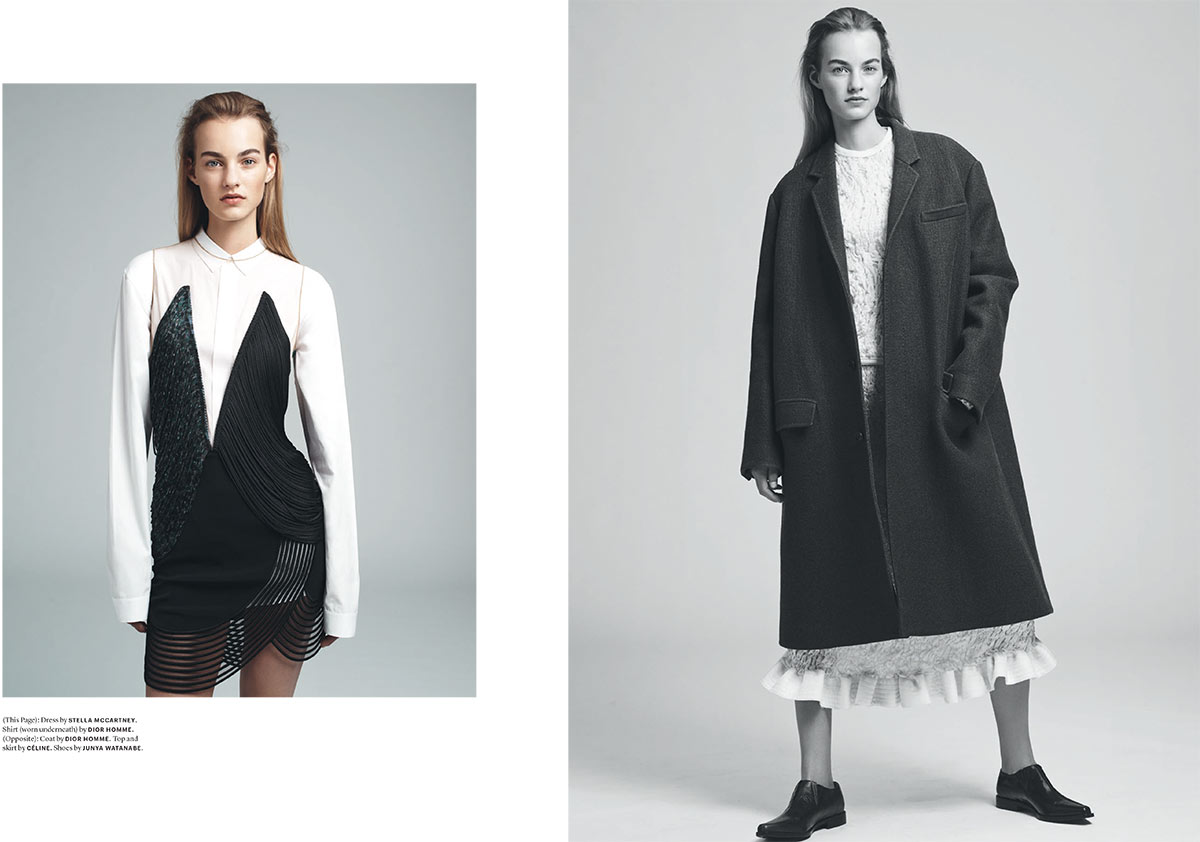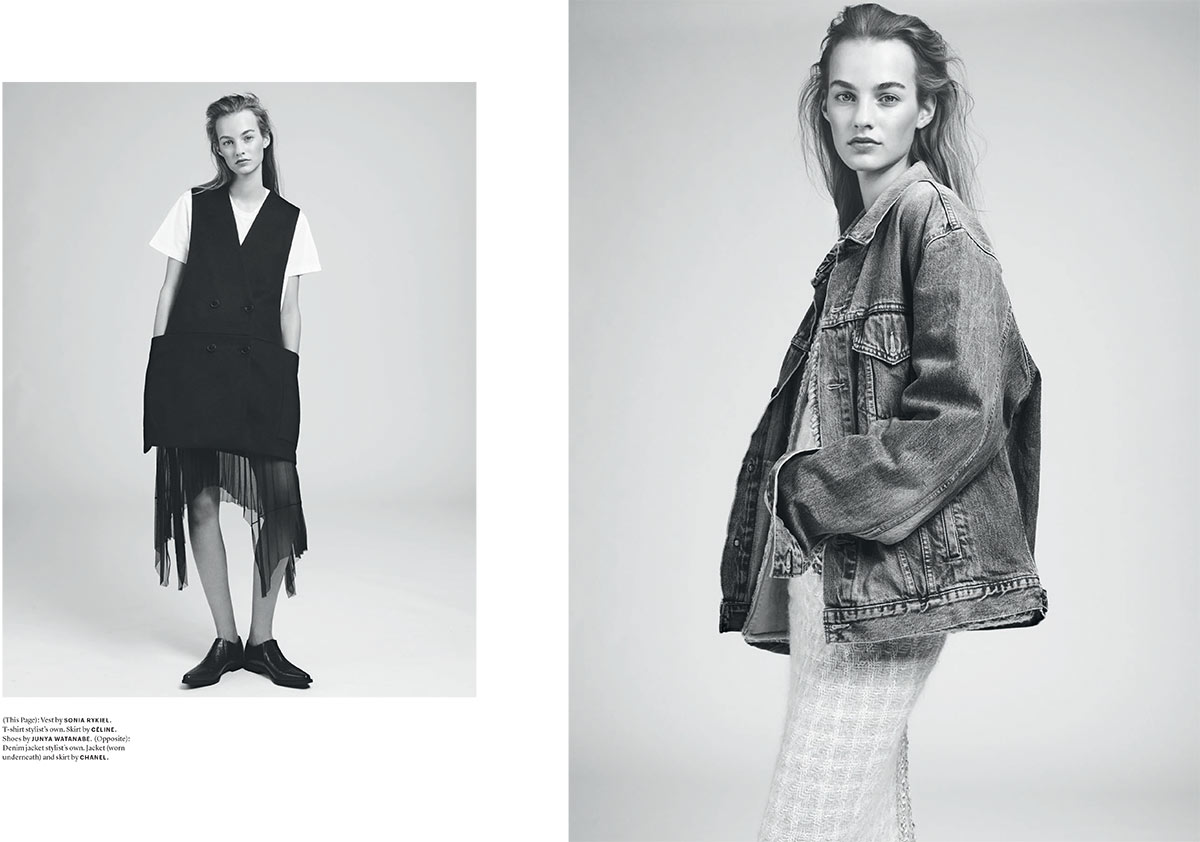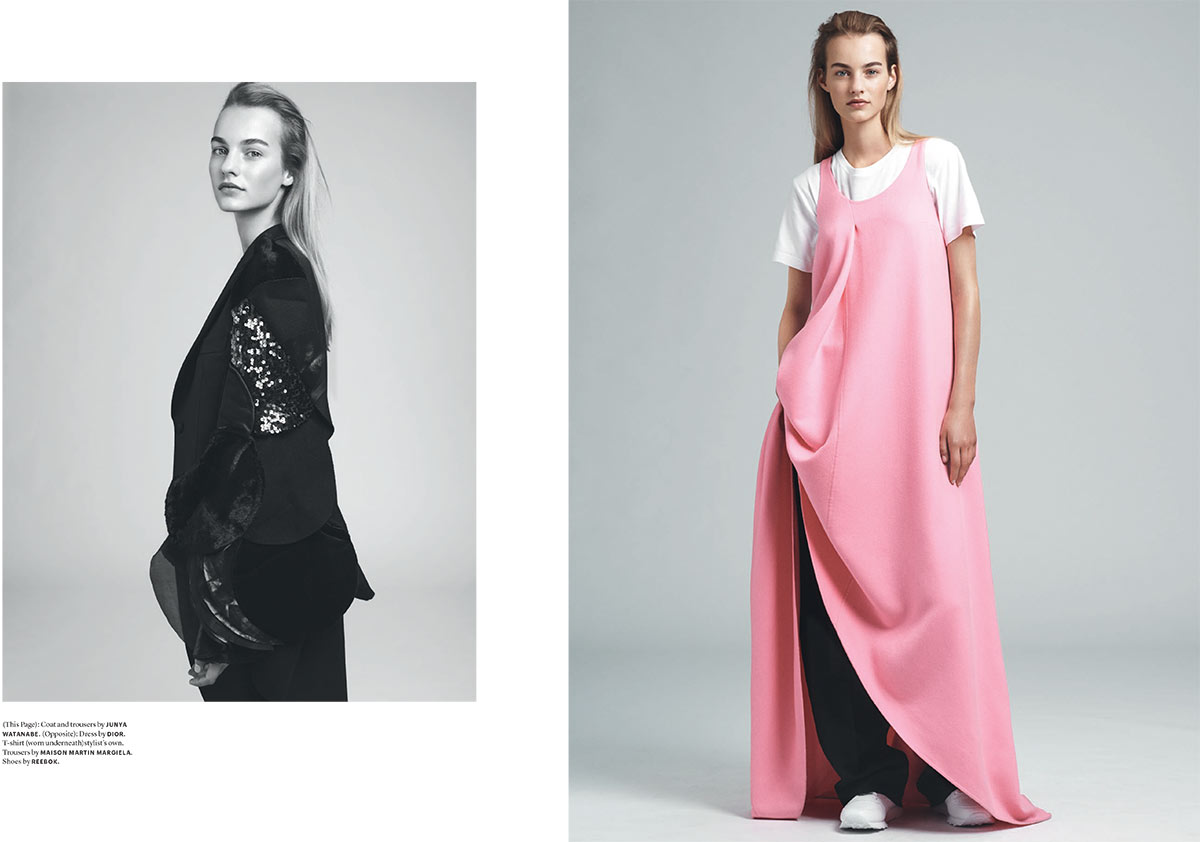 ---
Photographer 
Johan Sandberg
---