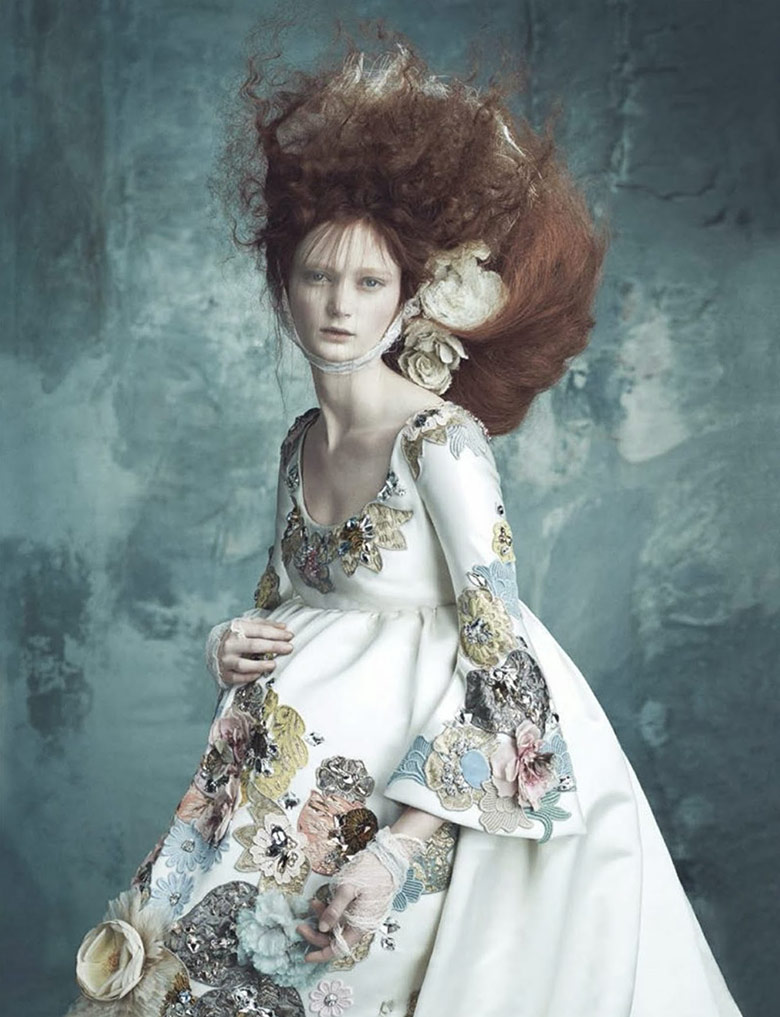 The poetic love story of Dolce & Gabbana is presented by photographer trio Daniele & Lango + Luigi for the April 2014 issue of Vogue Germany.
Visionary artists Daniele & Lango + Luigi has revealed some of the most exclusive and breathtaking pieces signed Dolce & Gabbana through out their portrait-like photographs for Vogue Germany. Stylist Patti Wilson has dressed models Steffi Soede, Meghan Collison, Xiao Wen, Sophie Touchet, Holly Rose Emery & Codie Young in idyllic and romantic silhouettes featuring bejeweled and polished gowns to fit the aristocratic themed story.
Hair stylist Luigi Murenu has graced each model with an avant-garde headpiece whilst make-up artist Virginia Young has worked to fulfill a natural approach for the model's to embrace when portrayed among the exquisite Dolce & Gabbana goods.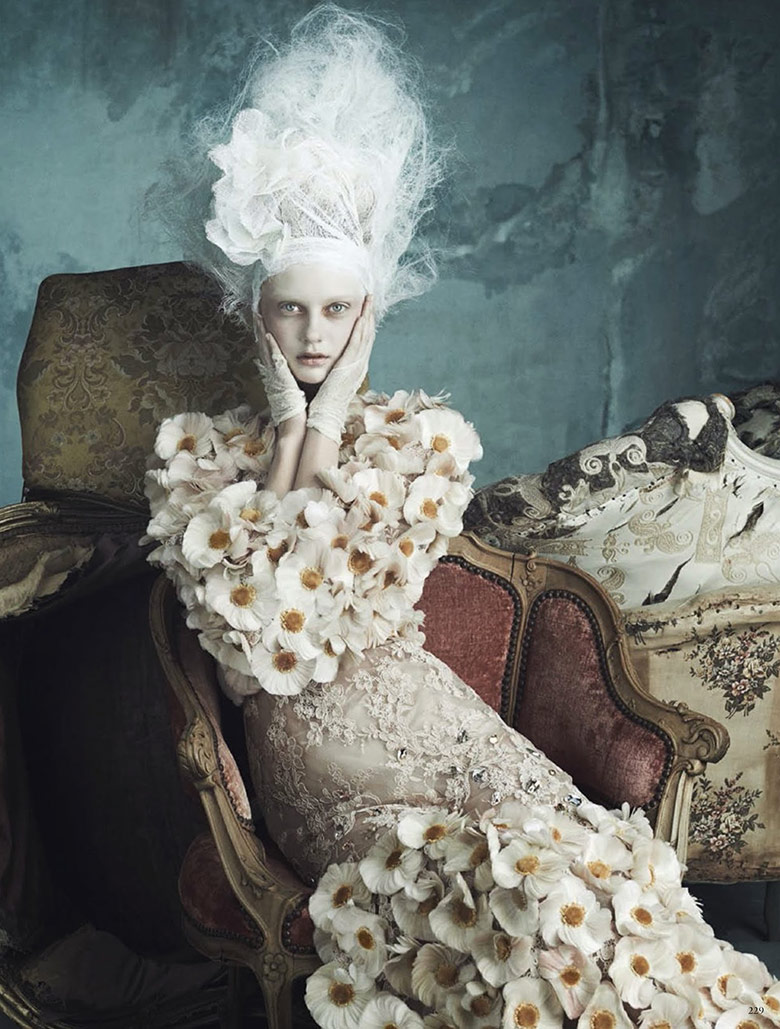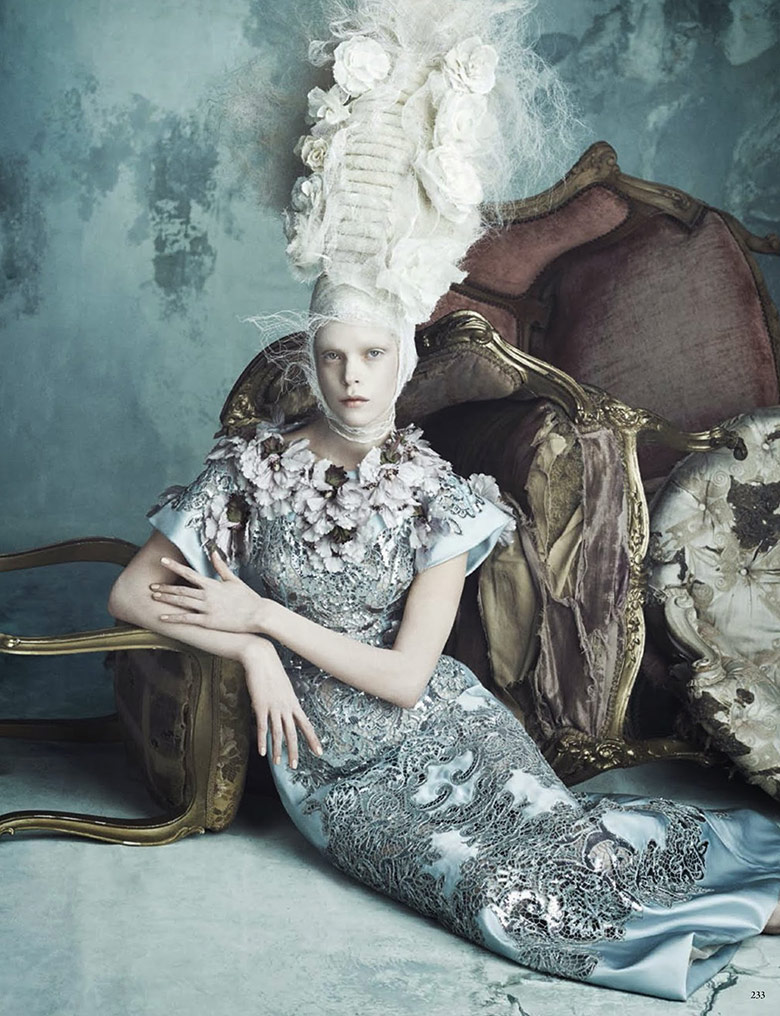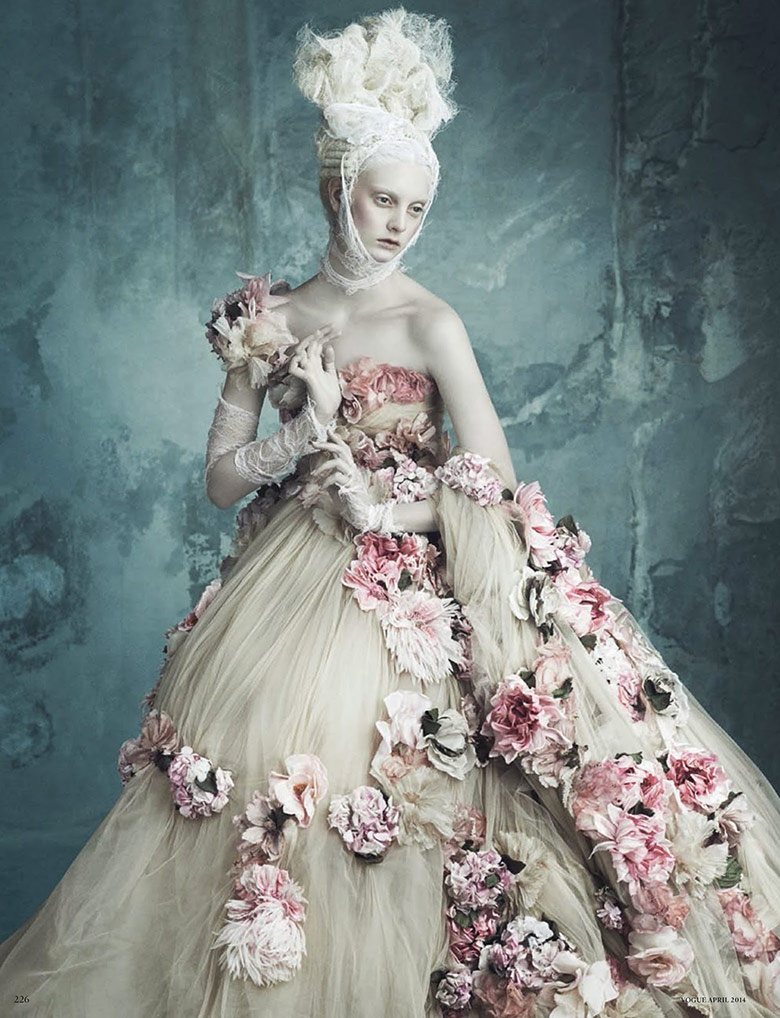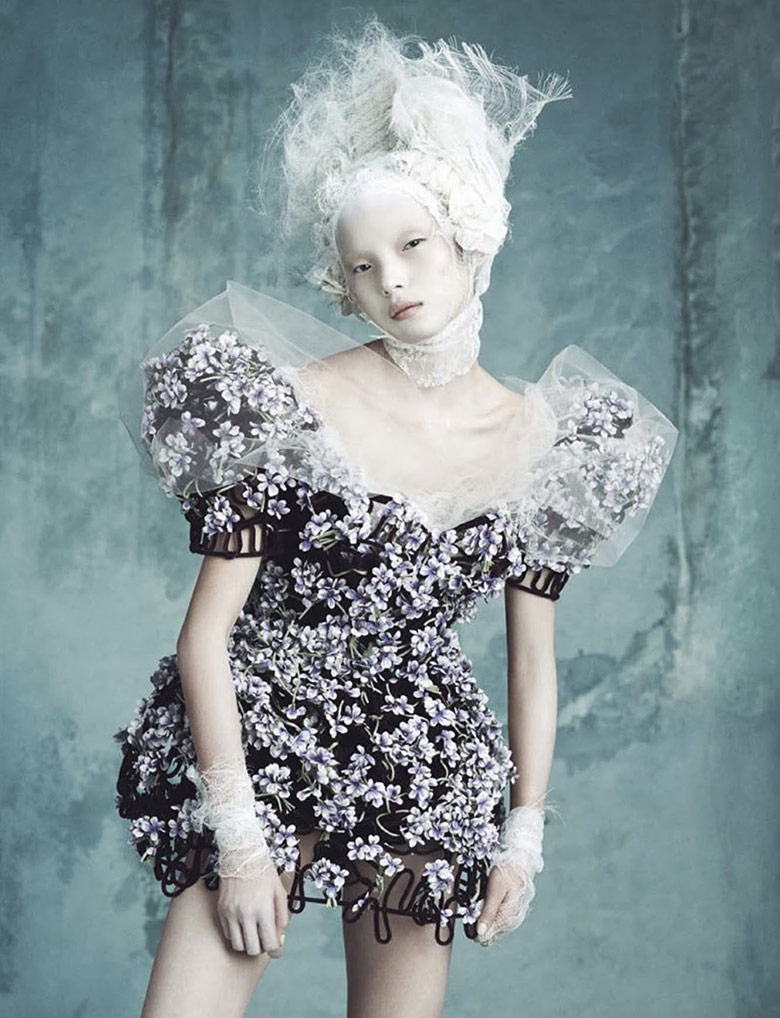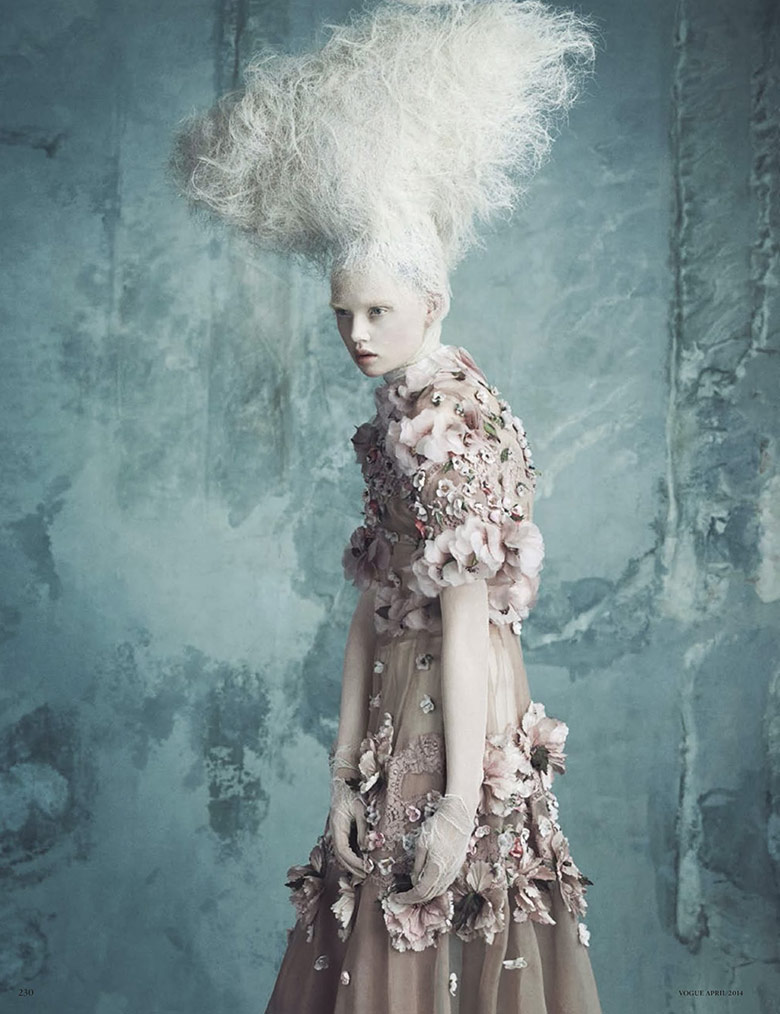 Text by Marija Filipova