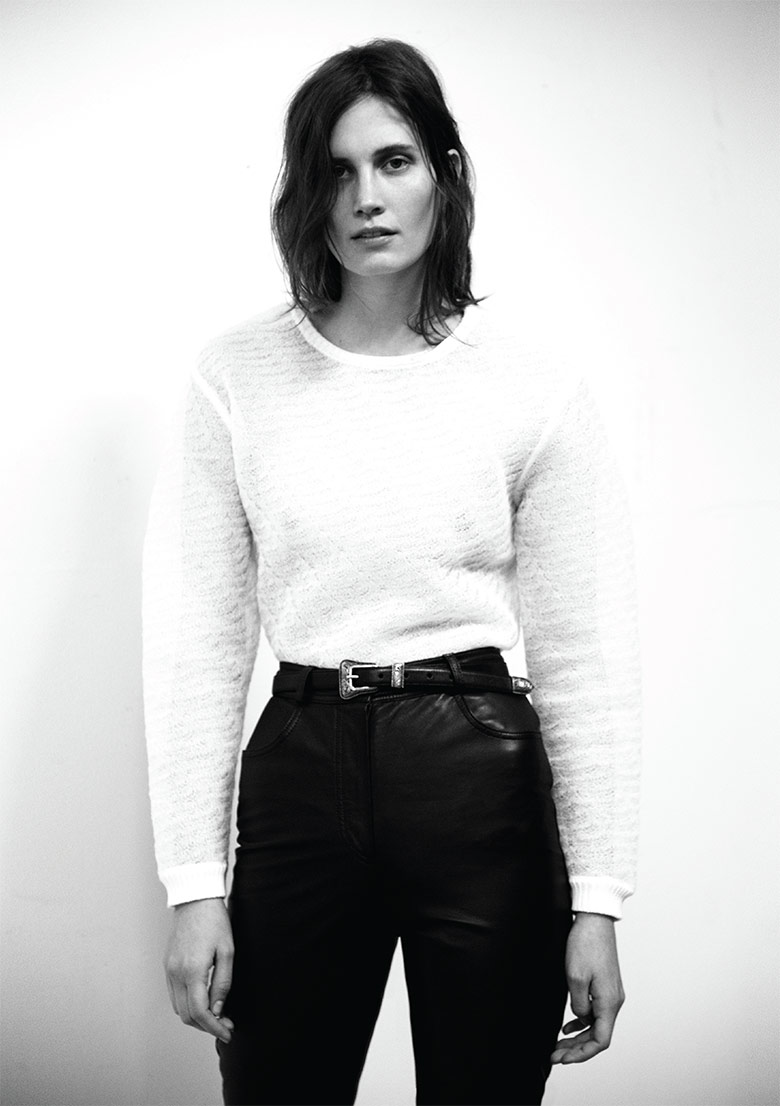 Photographer duo Claudia & Stefan frames the American fresh face, Drake Burnette for the 10th issue of Twin Magazine. The brunette Burnette is captured against white simple concrete walls in the name of minimalism whilst working an edgy and somewhat masculine influenced wardrobe put together by stylist Naomi Miller.
Saint Laurent leather and Celine's fine simplicity, Miller has wisely brought forward a handful of top league designers to feature in Claudia & Stefan's editorial. A mixture between a hardcore rock chic and a Scandinavian minimalist is portrayed through out the intriguing styling.
Along with her natural effortless hair flow and her raw characteristics, Drake looks maddeningly cool when acting out the part of the stylistically pure rock'n'rolla.