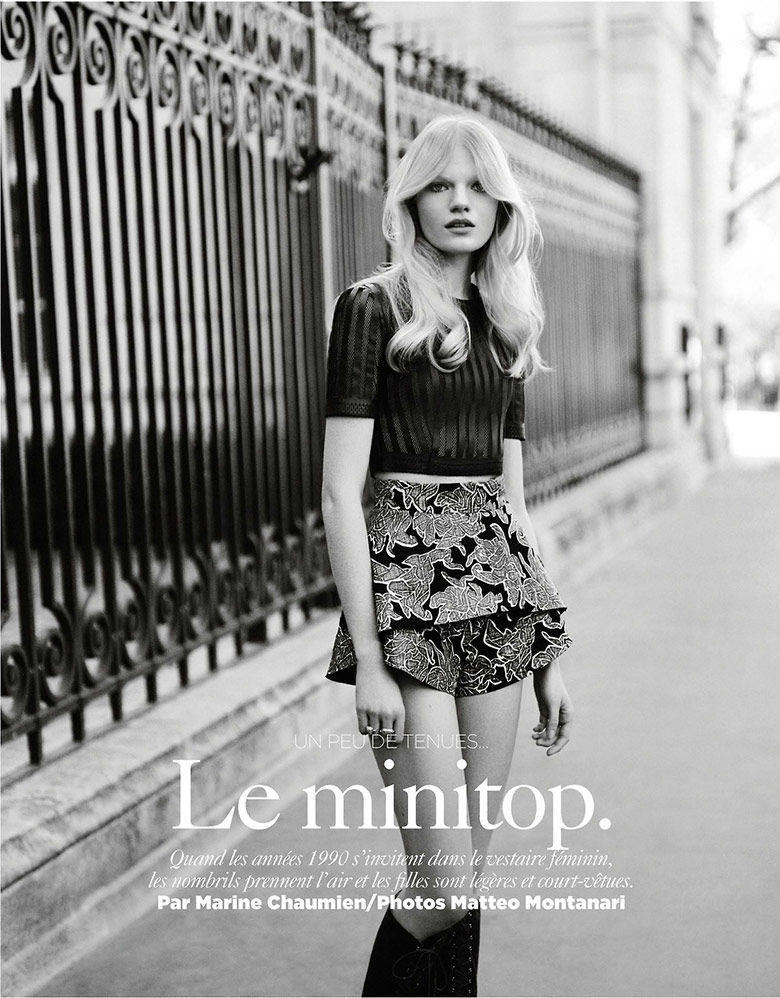 Matteo Montanari photographs German rookie Elenora Baumann for the May 2014 issue of M Le Monde. Paying tribute to the mini tops, photographer Montanari has together with fashion stylist Marine Chaumien created a whole spread in celebration of the minis named 'Le Minitop'.
Graced in summery and skin revealing pieces by Marine including mini shorts, cropped tops and thigh high boots, the blonde looker who's debut on the fashion scene was quite recent, looks striking whilst embracing the heated sunbeams.
In charge of Eleonara's beauty segments is make-up artist Kathy Le Saint and hair stylist Paolo Soffiatti who together have created a 70's influenced look with wavy hair and big eye lashes. Joined with Montanari's incredible way of framing, M Le Monde's latest story has it all, bare legs, minis, chicness and not to mention the ever so longed for, heated sunshine. Not sure about you guys but it certaininly makes us want to go wild, mini style!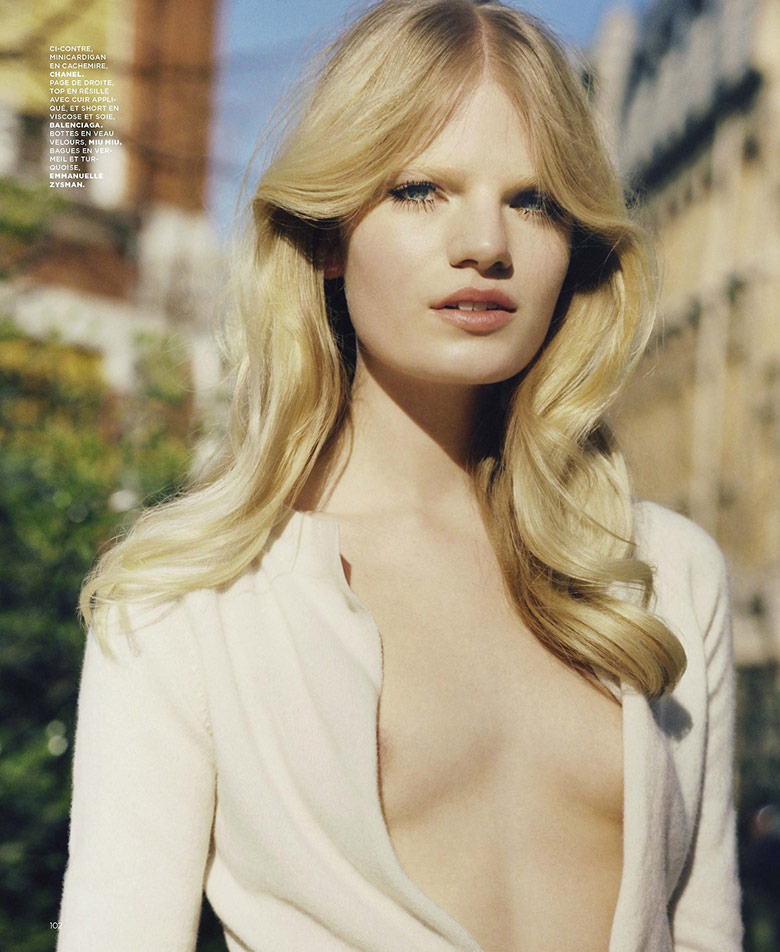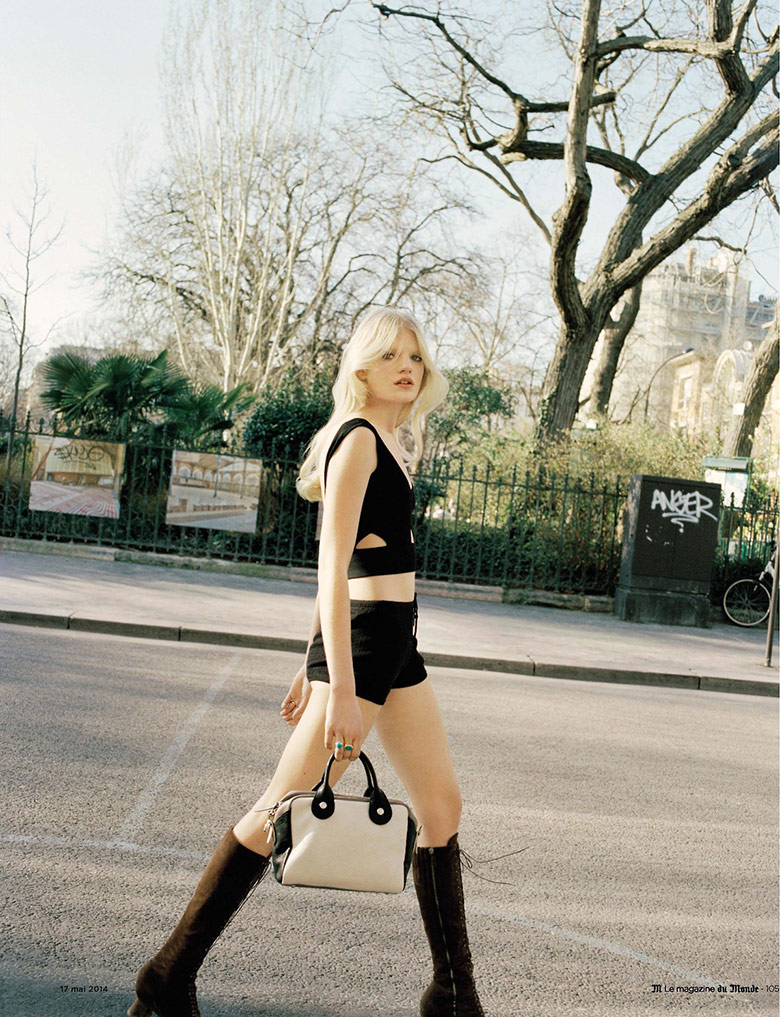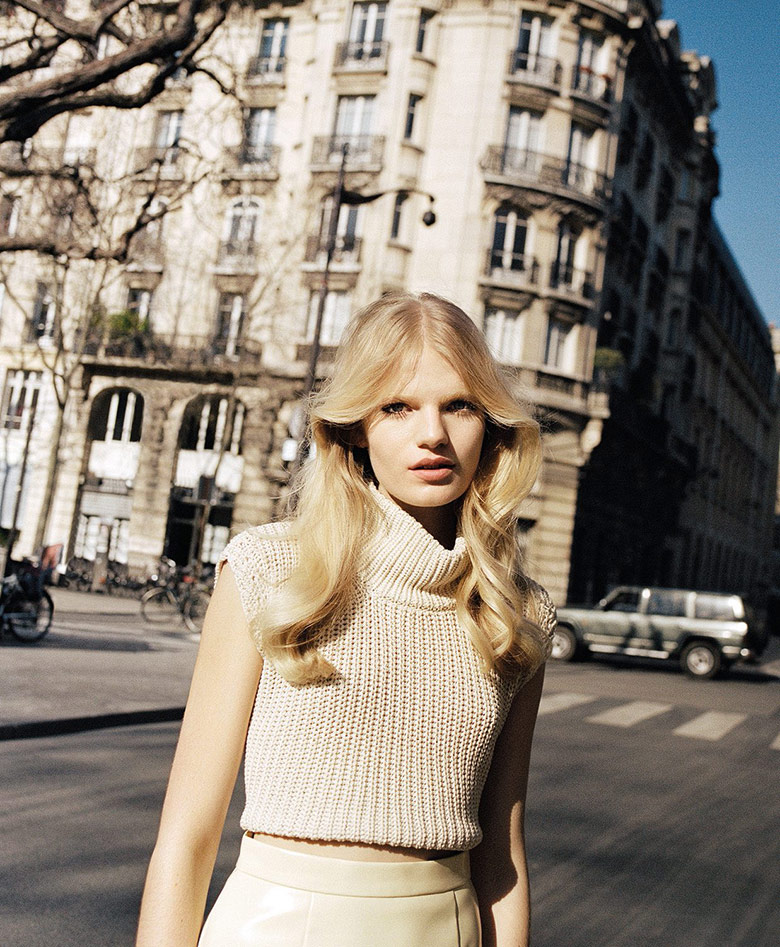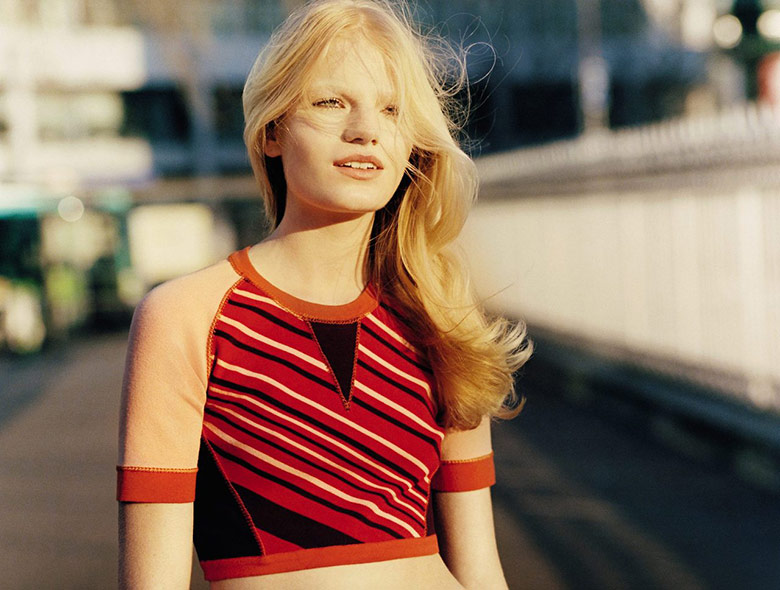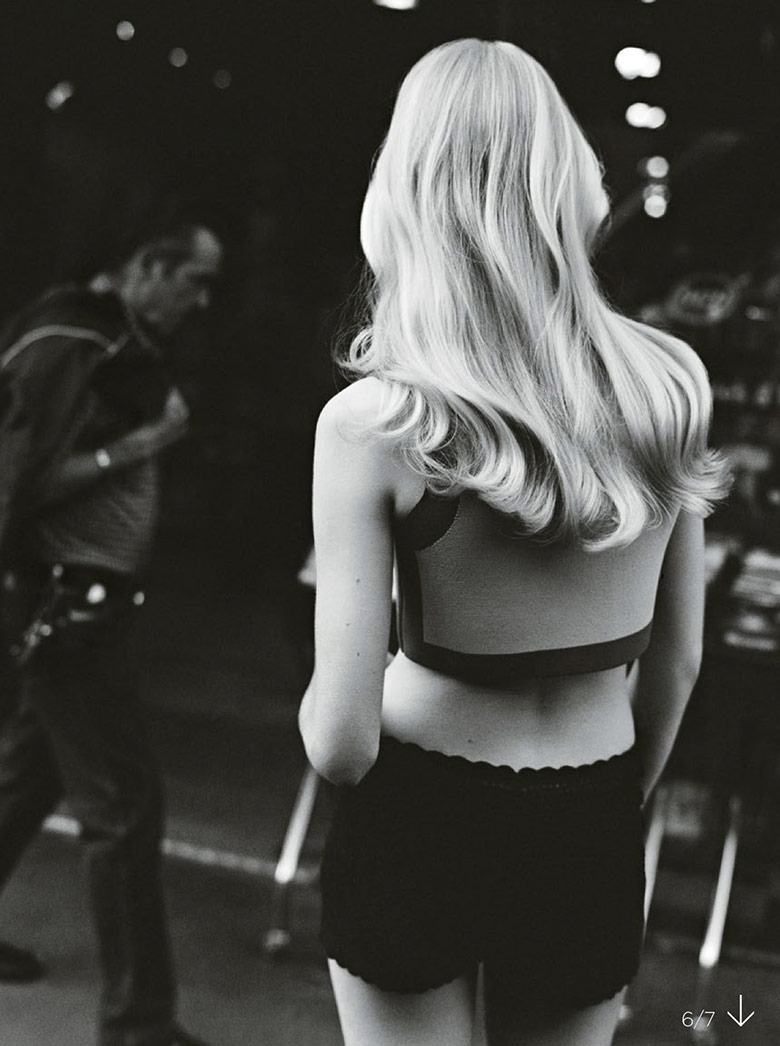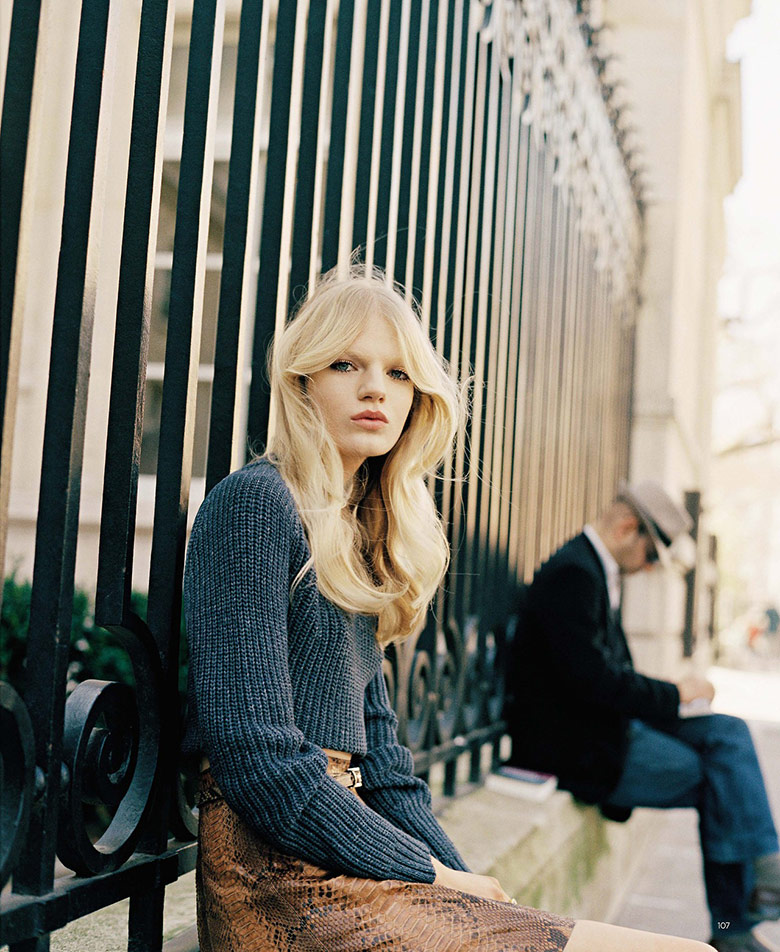 Text by Marija Filipova