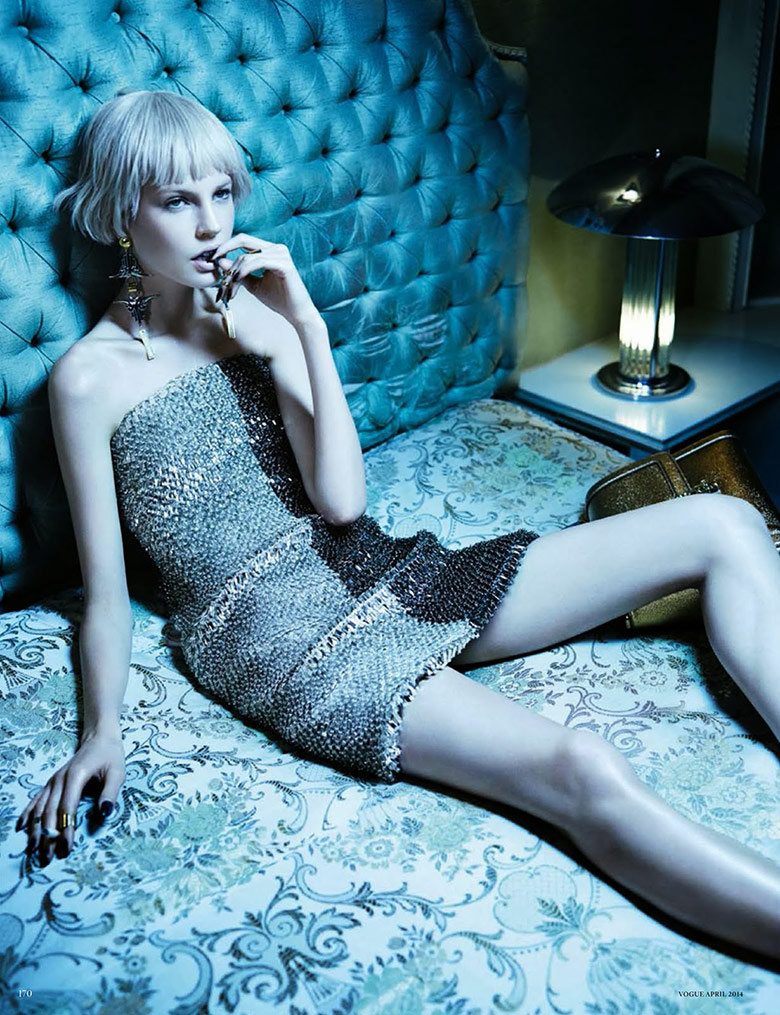 Seductive glam is presented through out the figure of Elisabeth Erm in Emma Summerton's caption for the April 2014 issue of Vogue Germany.
Estonian beauty Elisabeth Erm is captured in the land of the metallics when posing for the brilliant Miss Summerton. Gold, purple and silver shorter dresses are brought forward by stylist Patti Wilson to create Summerton's razzle-dazzled vision for Vogue Germany. Framed in a luxurious house that features high ceilings and satin décor, model Elisabeth Erm looks stunning in the lavish environment, which beautifully complements her eye-catching outfits.
Hair stylist Mark Lopez has created a short silver blonde hairdo for Erm whilst make-up artist Mathias van Hooff has focused on Erm's generous pout which he has enhanced with a darker plum tone to work as a contrast against Erm's natural paleness.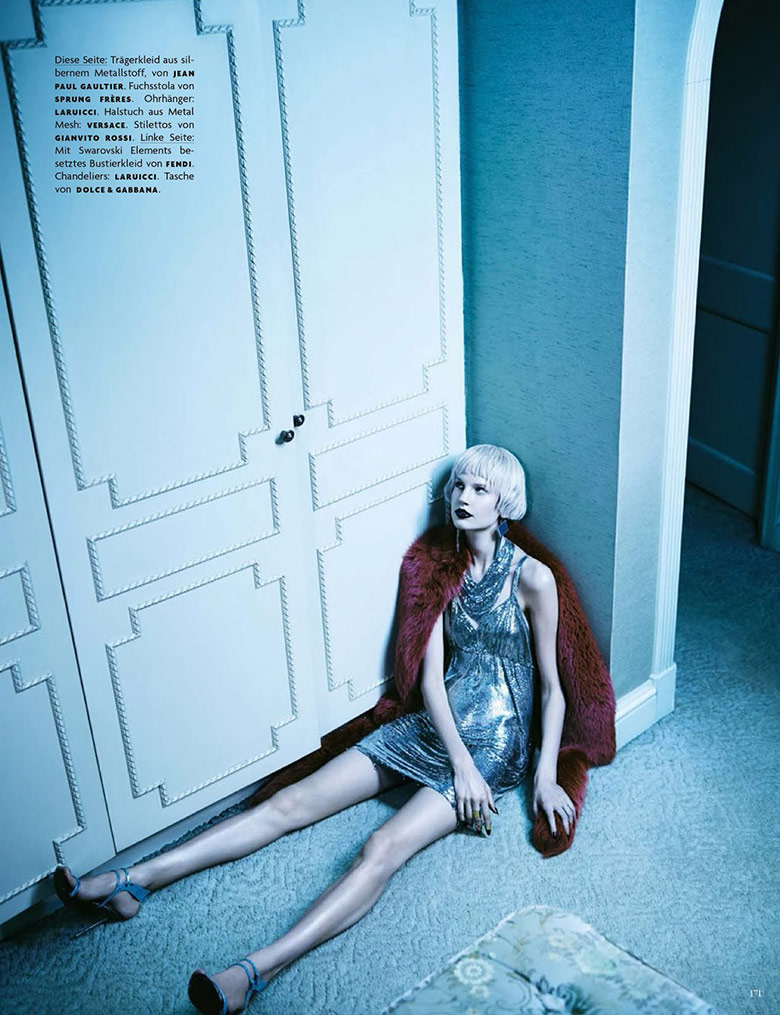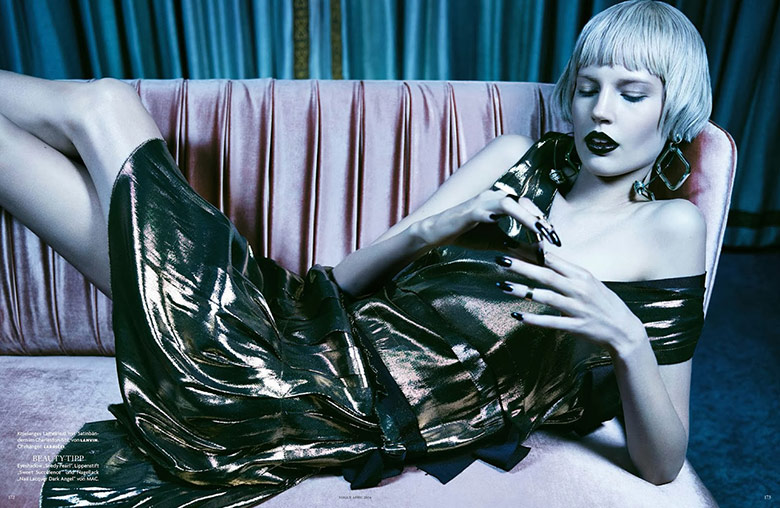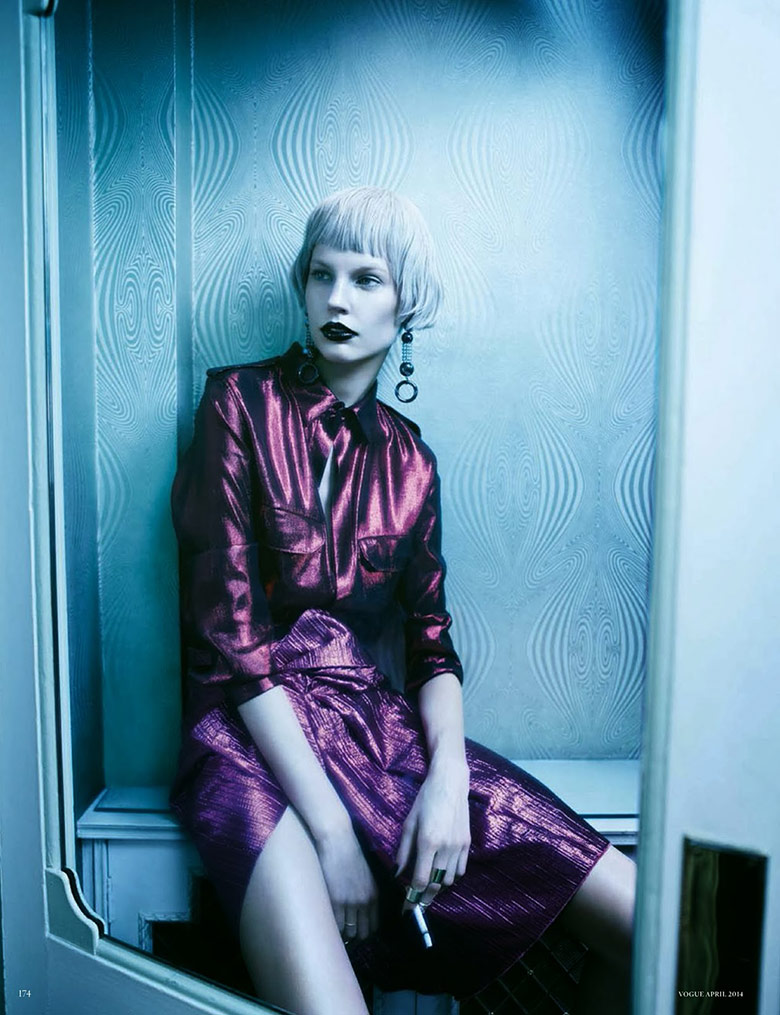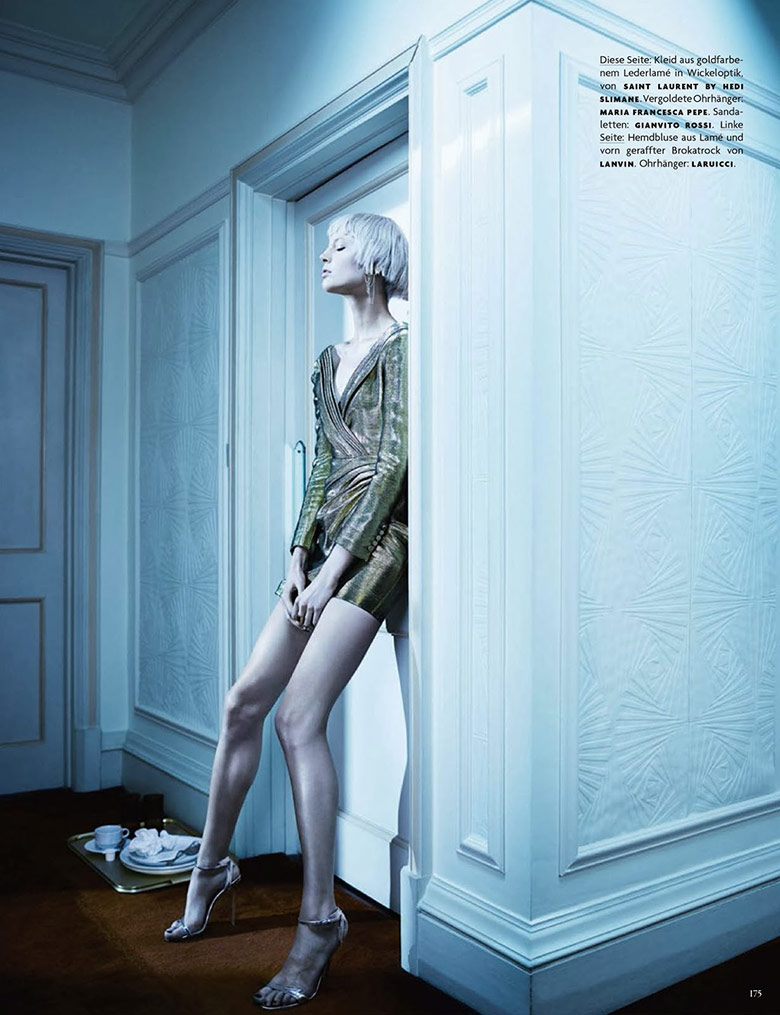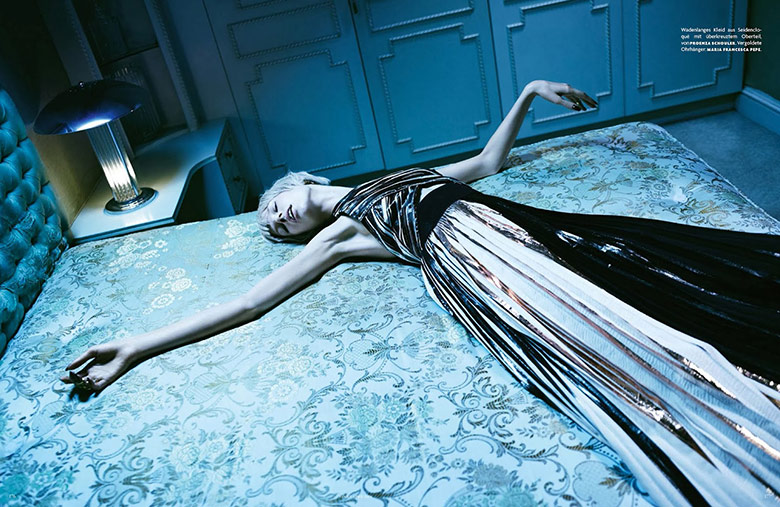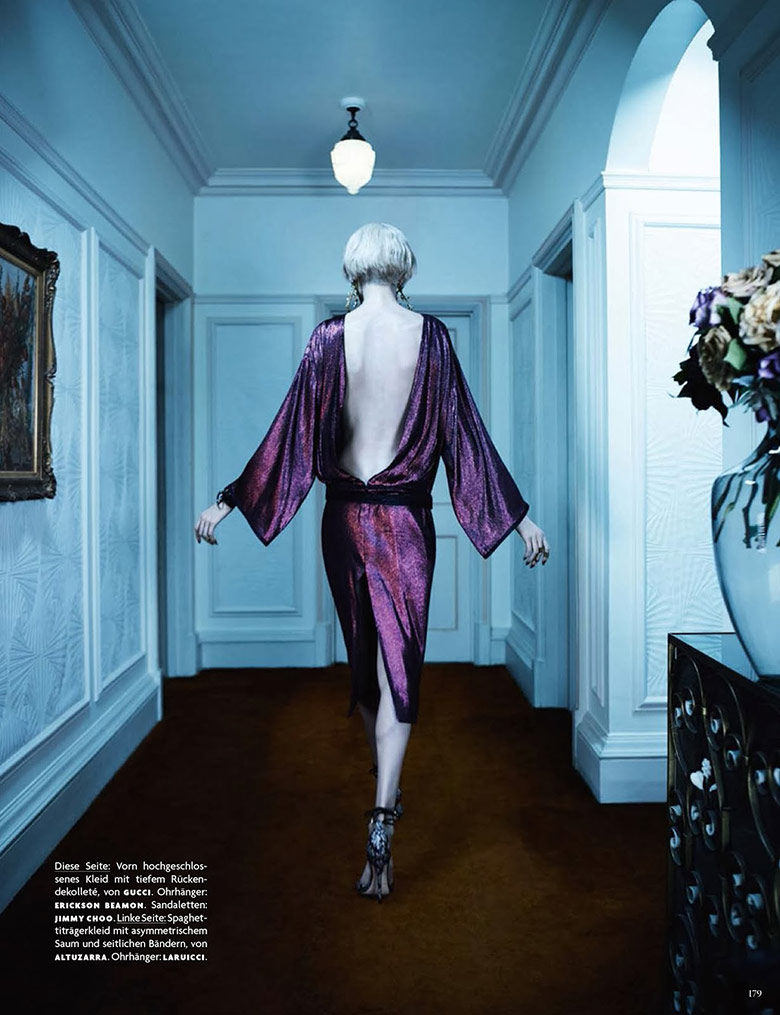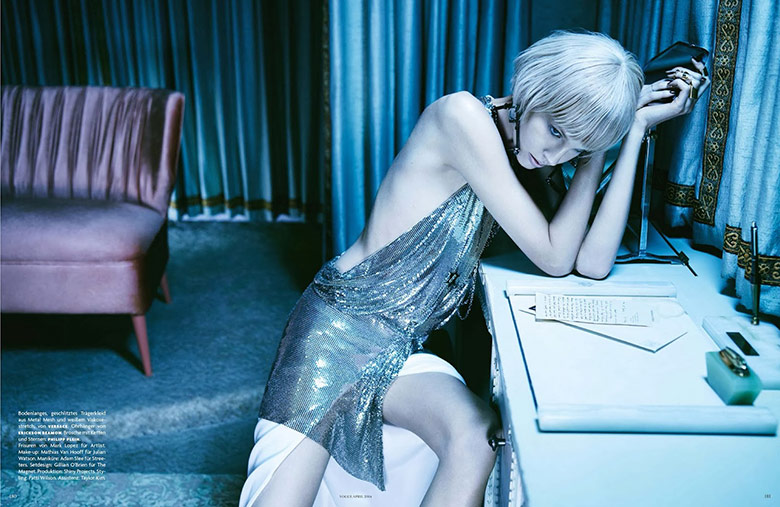 Text by Marija Filipova