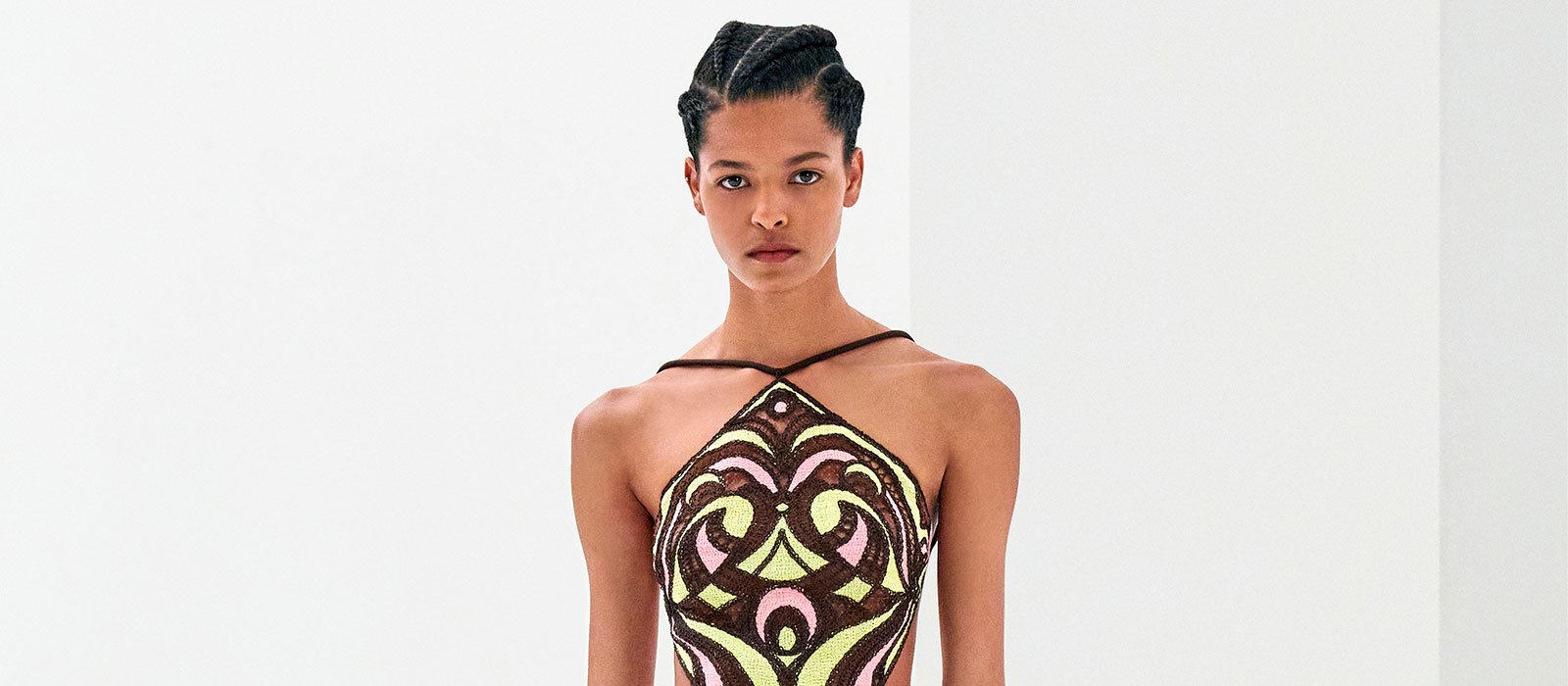 Emilio Pucci Spring Summer 2022
Emilio Pucci Spring Summer 2022 Collection. Back when Emilio Pucci, the visionary founder of the house, devised a vision of dressing for the modern woman constantly on the go, joyously hopping on jets and visiting exotic locations, beachwear was a whole mindset, a way of getting oneself together. Going to the beach in elegant resort destinations definitely meant dressing up, with the ease required by the en plein air activity and the athleticism of the body on show. Emilio Pucci was at the forefront of such a liberation movement: an athlete himself, he loved to free the body and allow life to glide smoothly while creating pieces that retained a remarkable sense of sophistication.
Emilio Pucci Spring Summer collection, conceived by the design team that creates the present of Emilio Pucci in dialogue with its essence and founding values, brings that same ease and the same energetic sensuality, as well as the curiosity for the wide world out there, to the city. The action is charged with a feel of immediacy, enabled by a combination of easy pieces that, as ever for Pucci, suggest a certain playfulness, the freedom to combine things following one's instinct and will.
A vibrant pureness of design characterizes the line up of tabard tops, asymmetric tunics, mini dresses, mini skirts and short shorts, bandeau tops, halterneck dresses, pajama suits, tunics matched with trousers. The idea of the silk scarf folded into a top, a skirt or a pair of shorts inspires the geometry of cuts: straight lines, instead of curves, that follow the body and reveal glimpses of it. The silhouette is dynamic, highlighted by solid hues of white, geranio, green, orange, turquoise and cioccolato that return, mixed together, in the Nairobi, Tartuca, Africana and Cyprea prints. The same motifs become cornely embroidery on dresses, tops and skirts, giving a new sense of materiality to the traditionally flat, if swirling, Pucci prints. Feathered sandals bare the feet, fluttering lightly at every step.
In bringing a beach inspiration to the everyday, the Emilio Pucci resort mindset is further affirmed. 
---
You May Also Like: Fashion Collections
---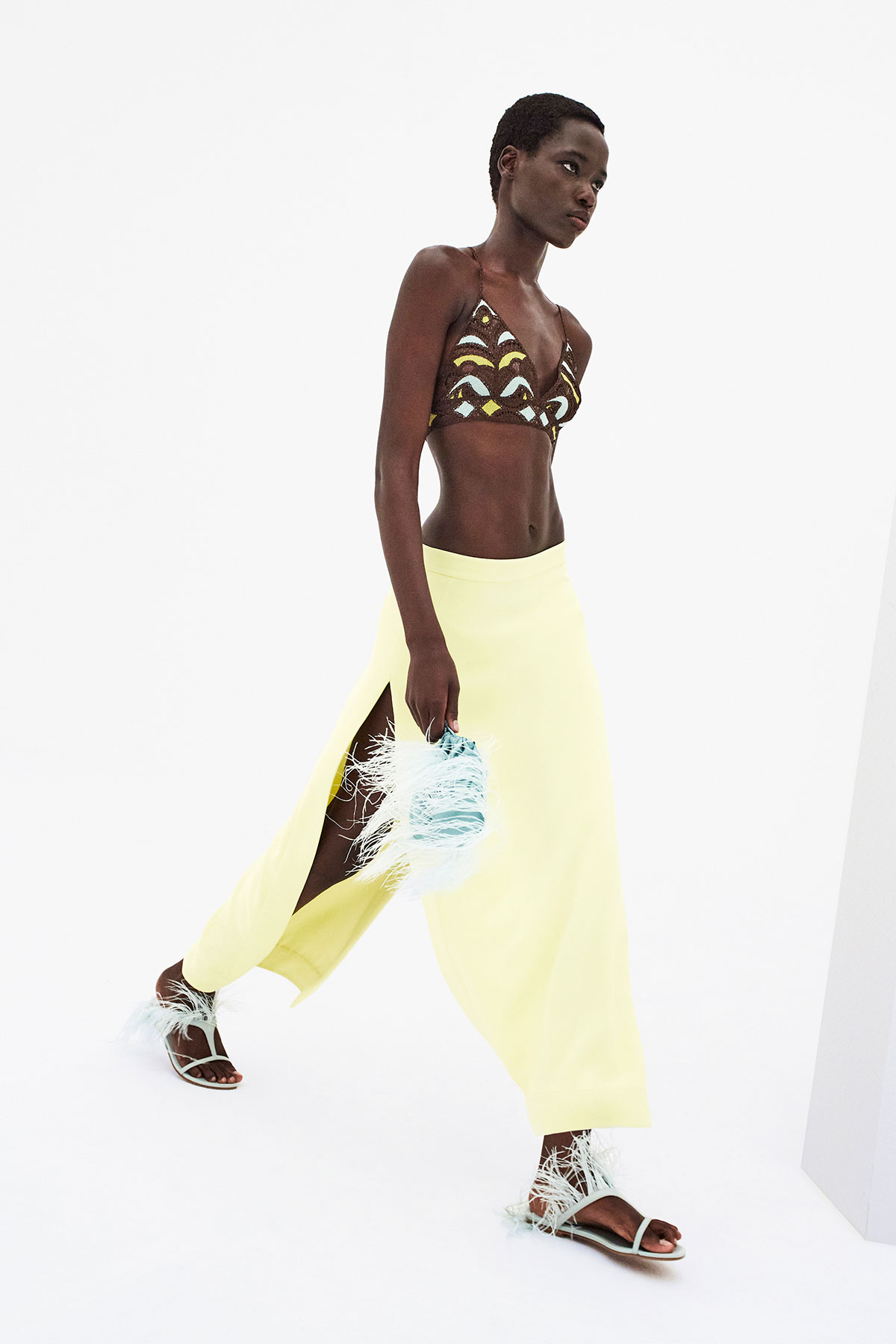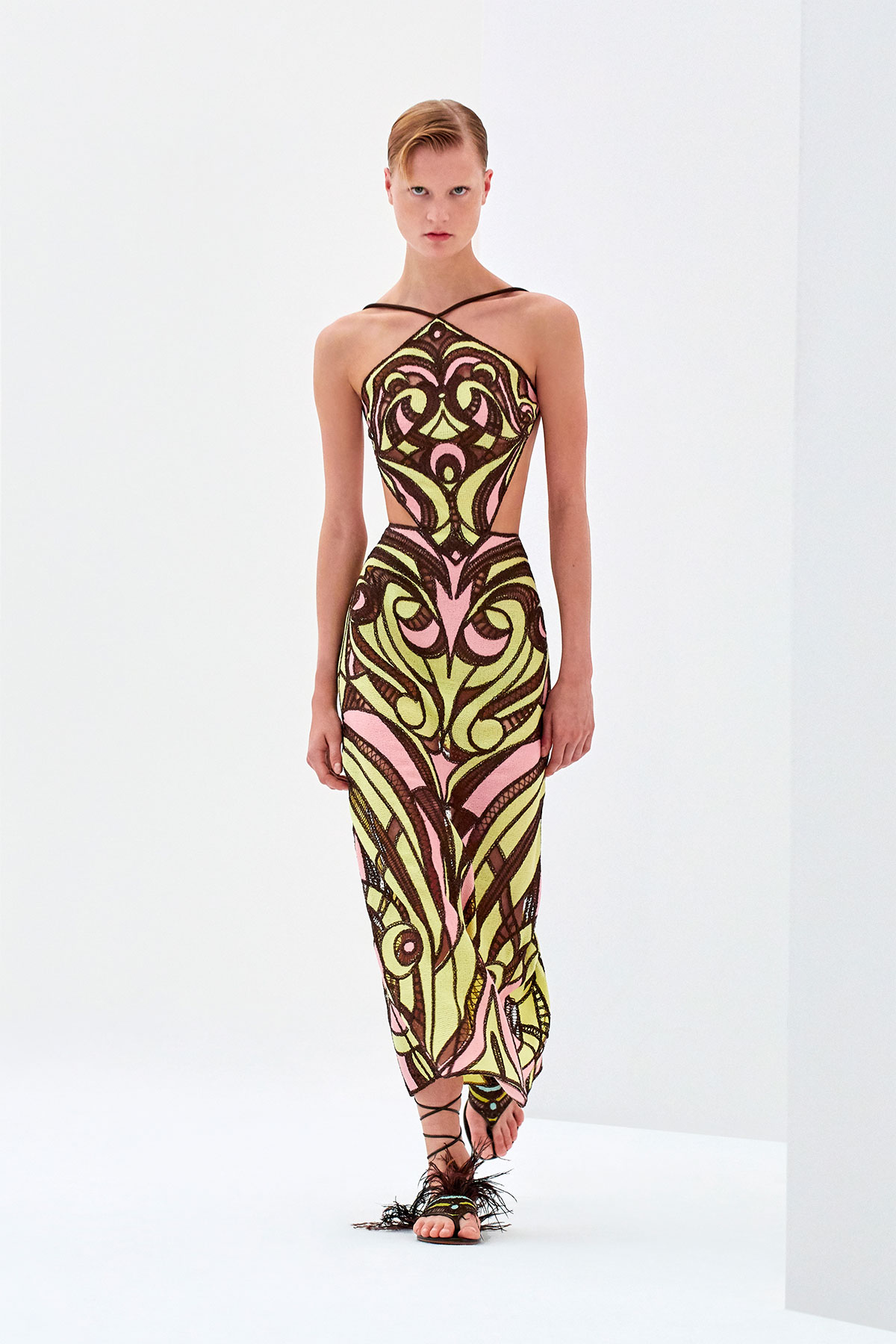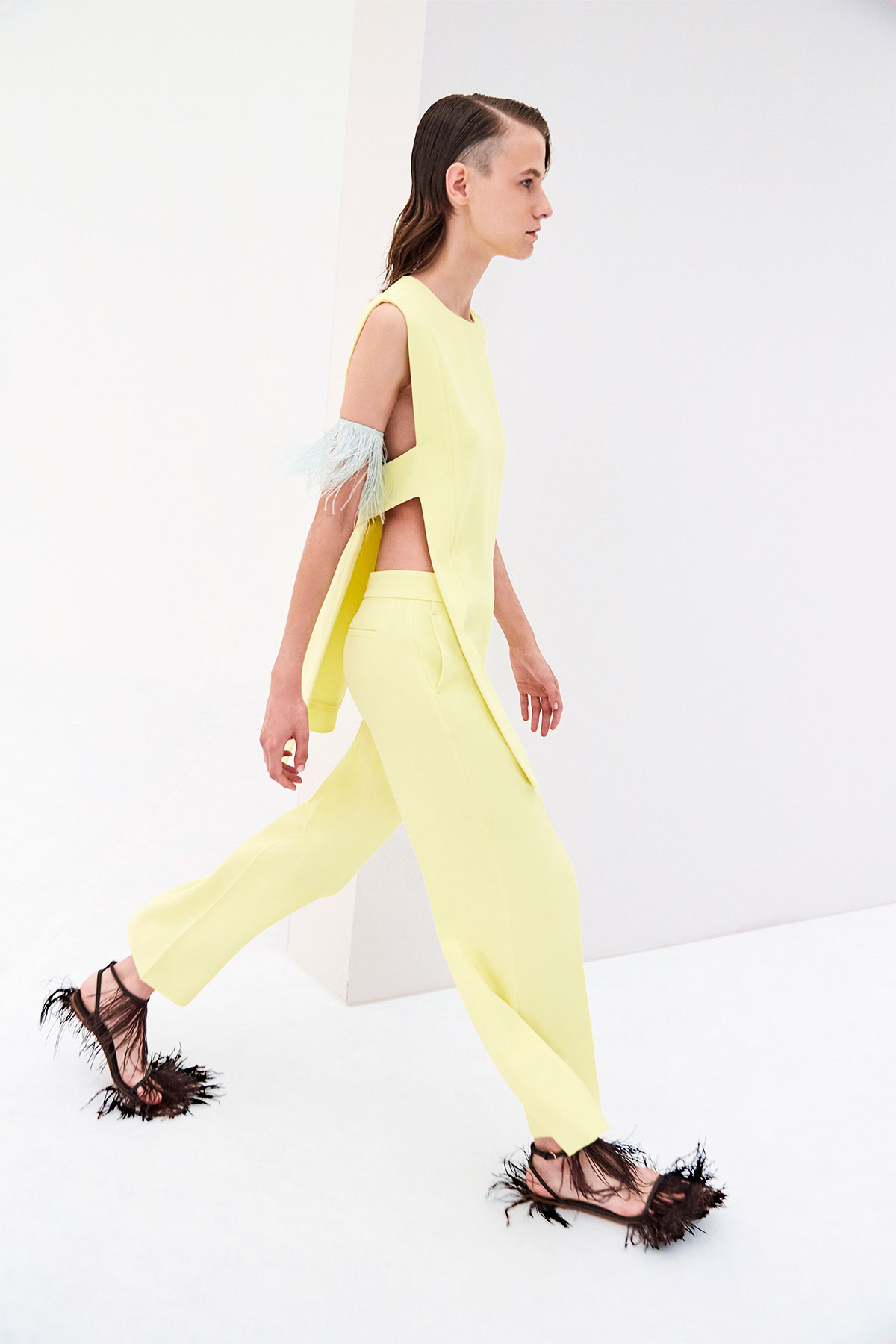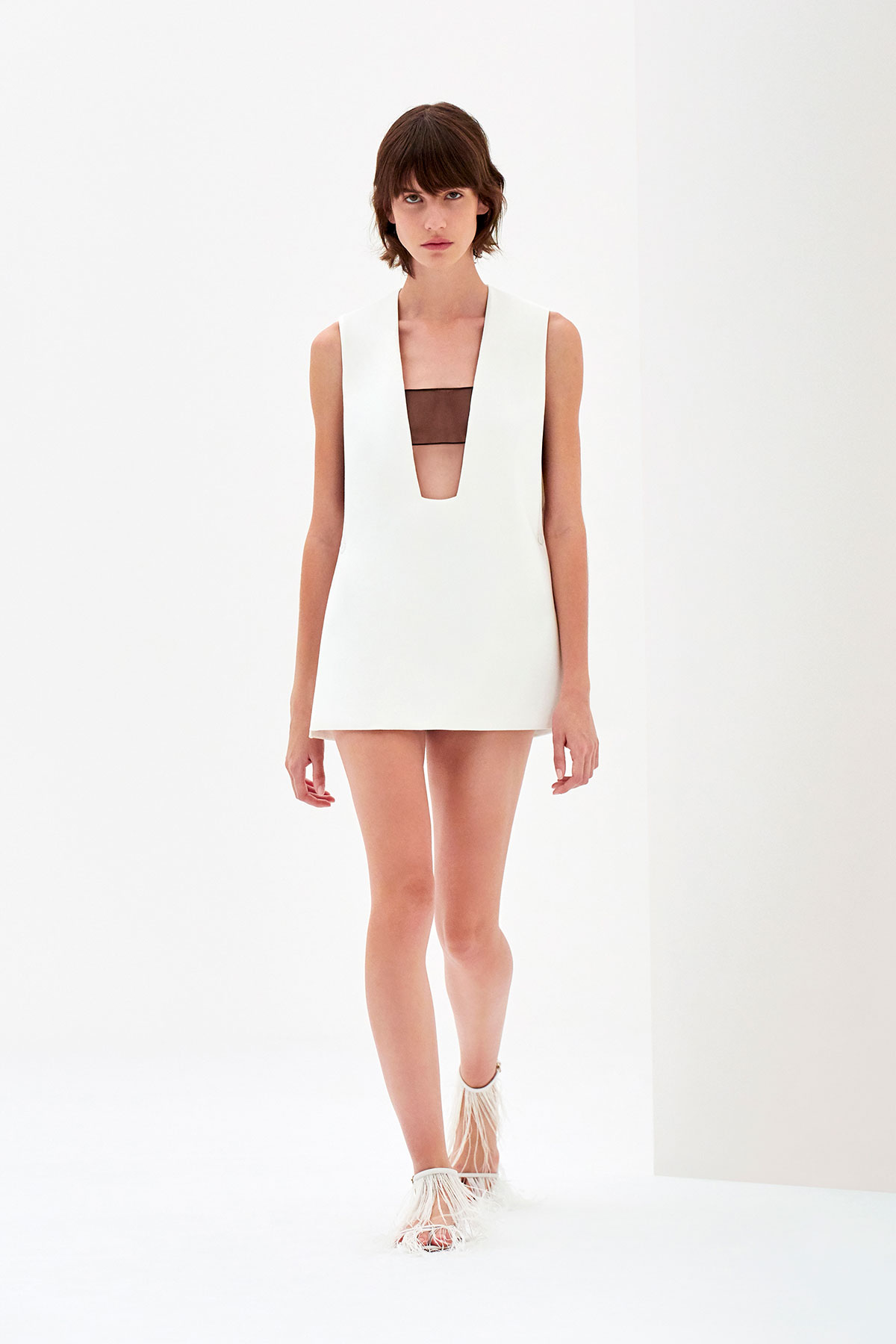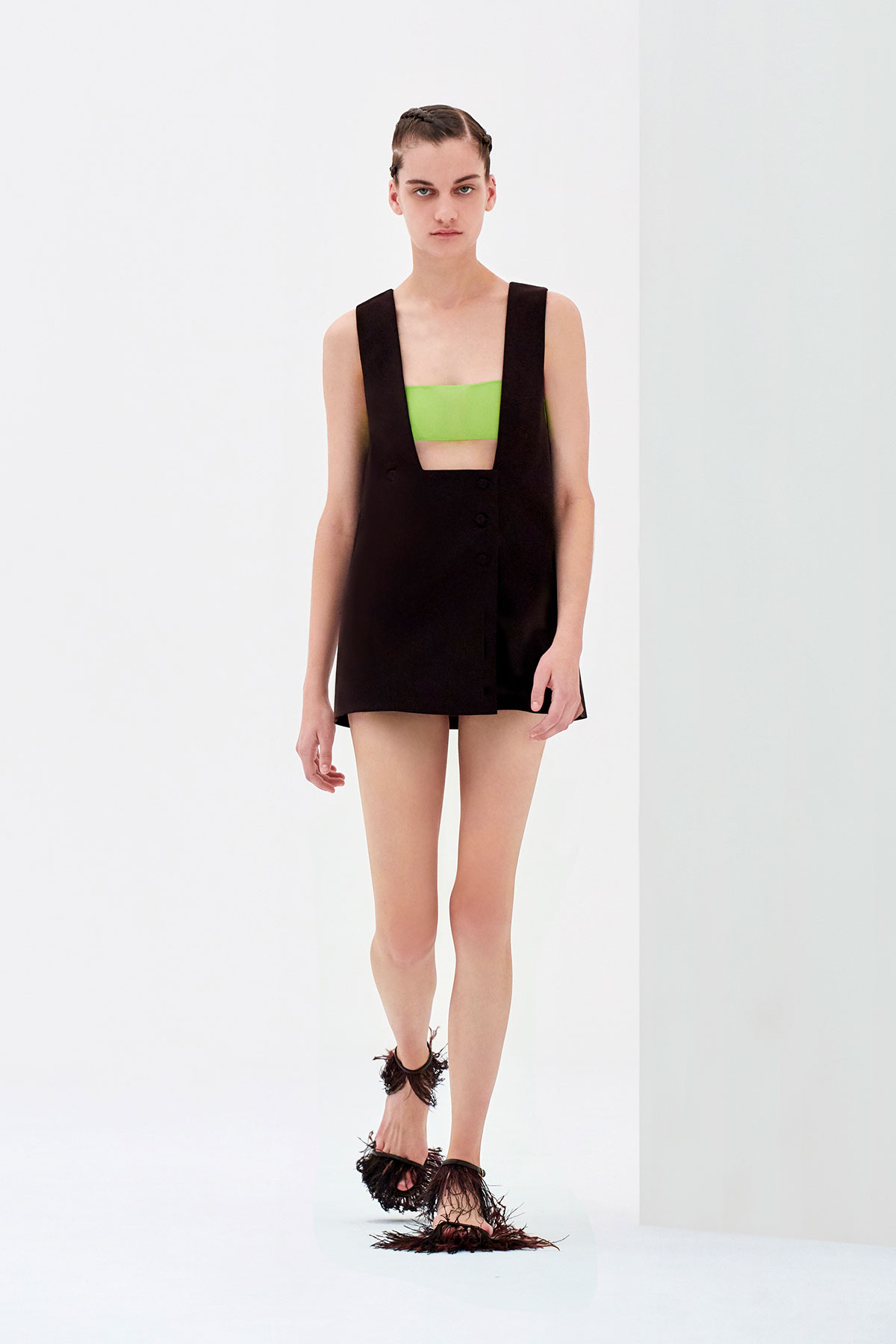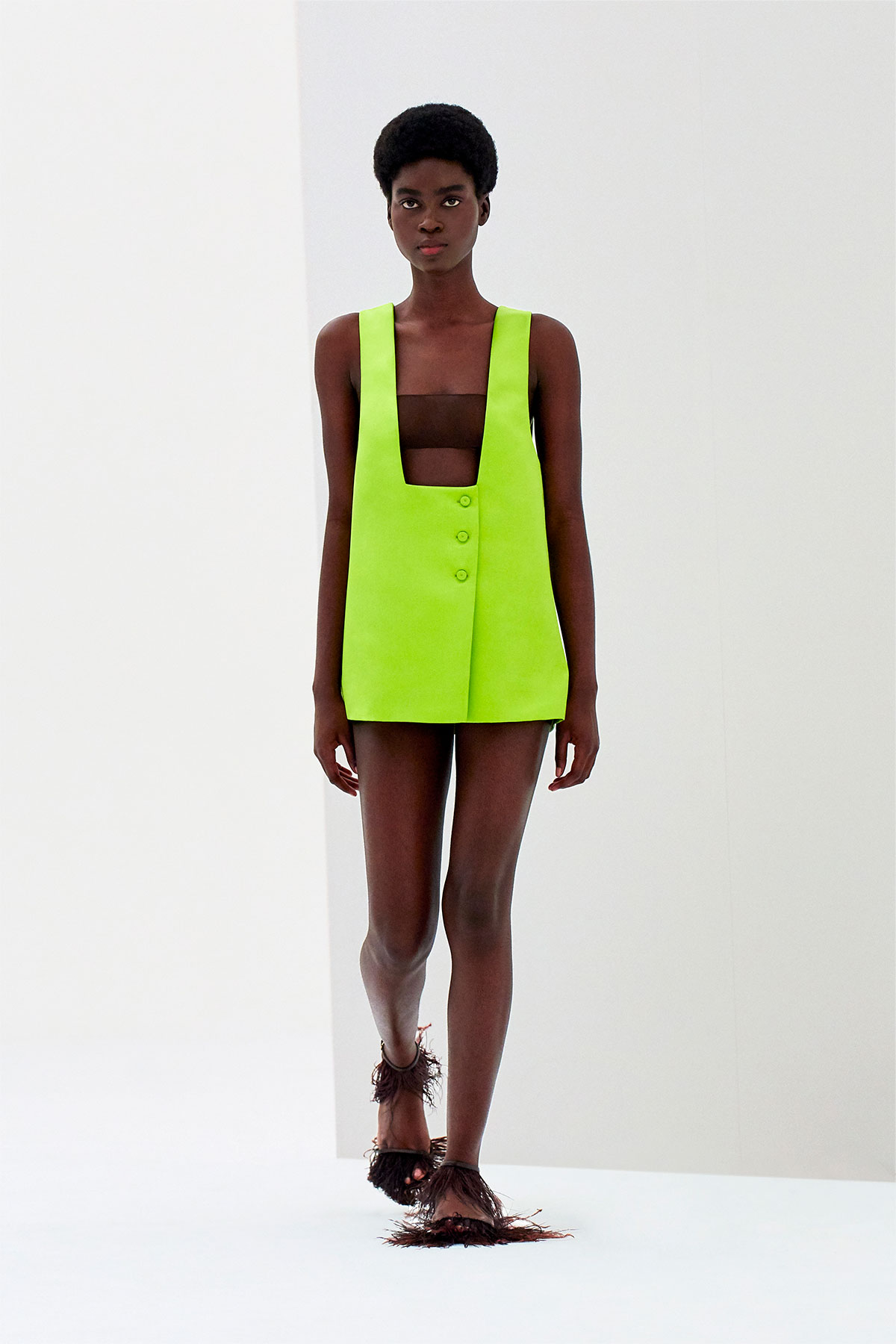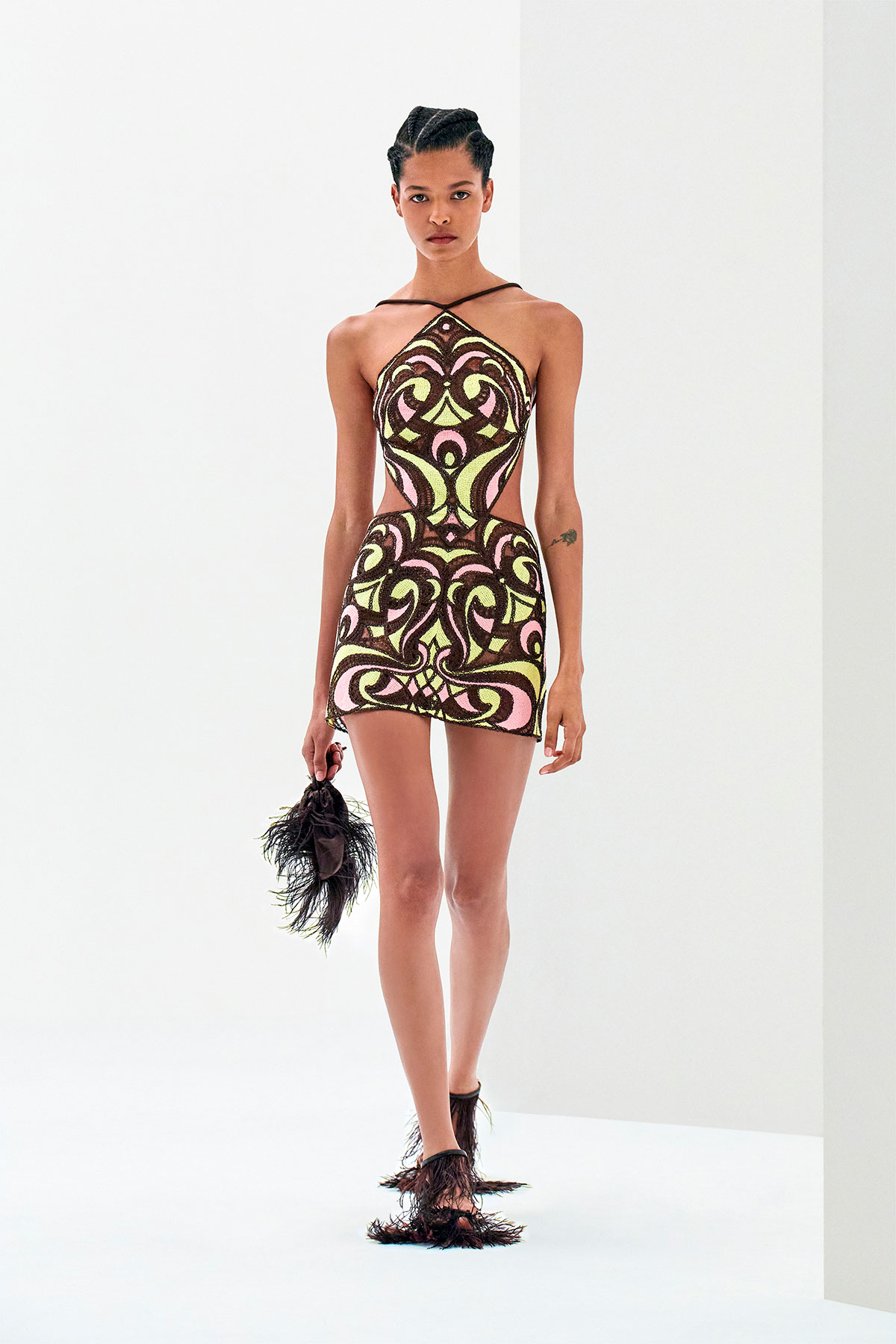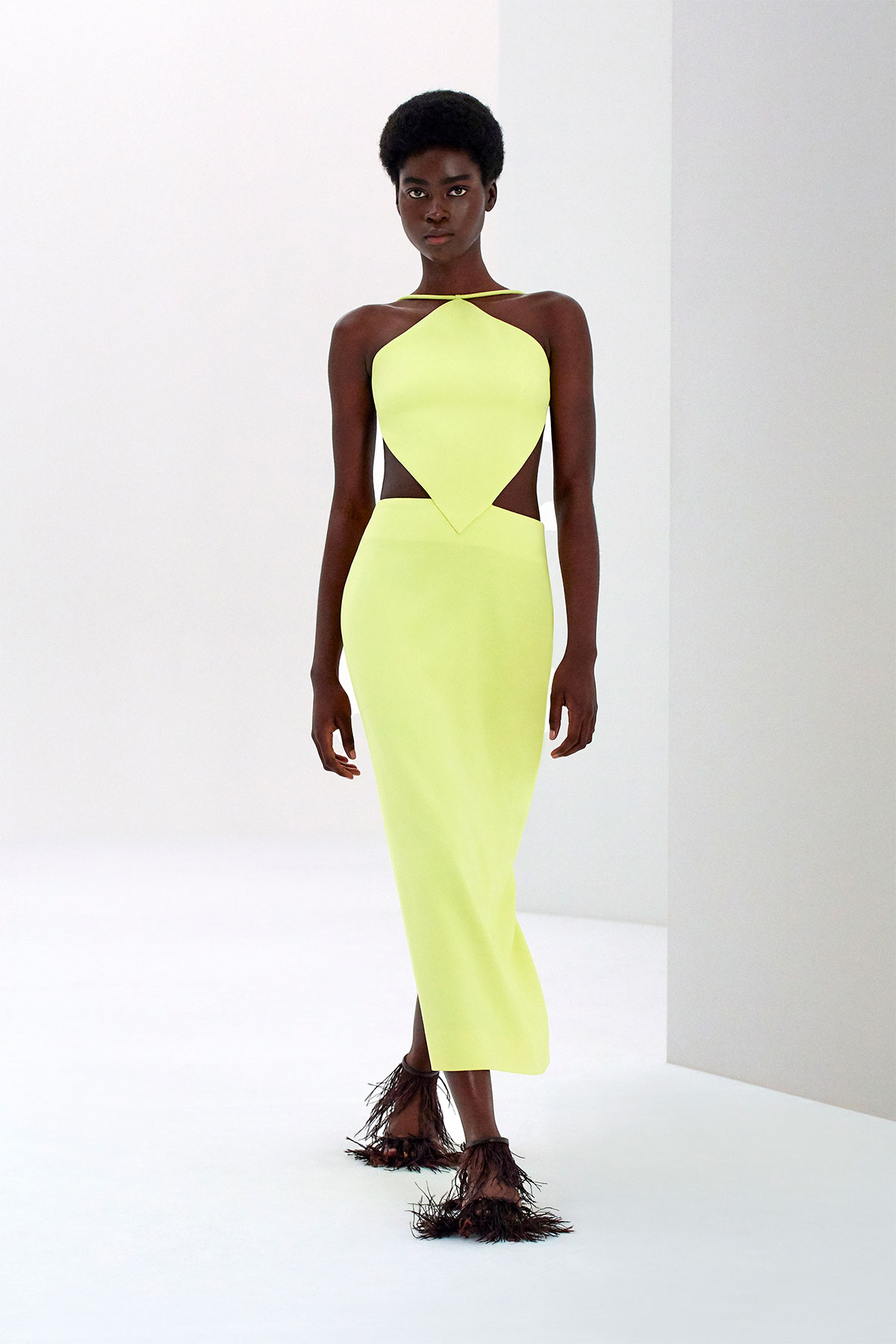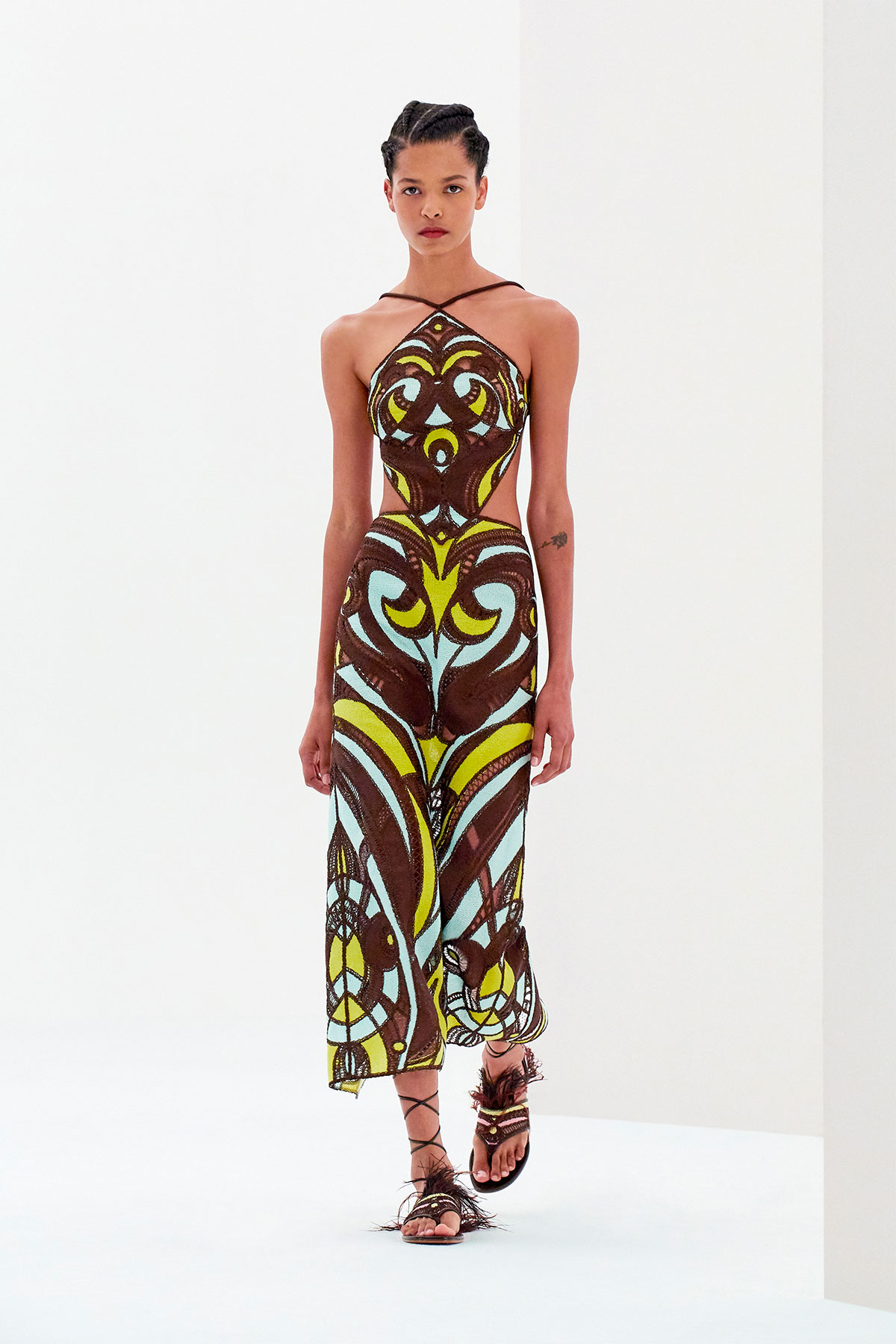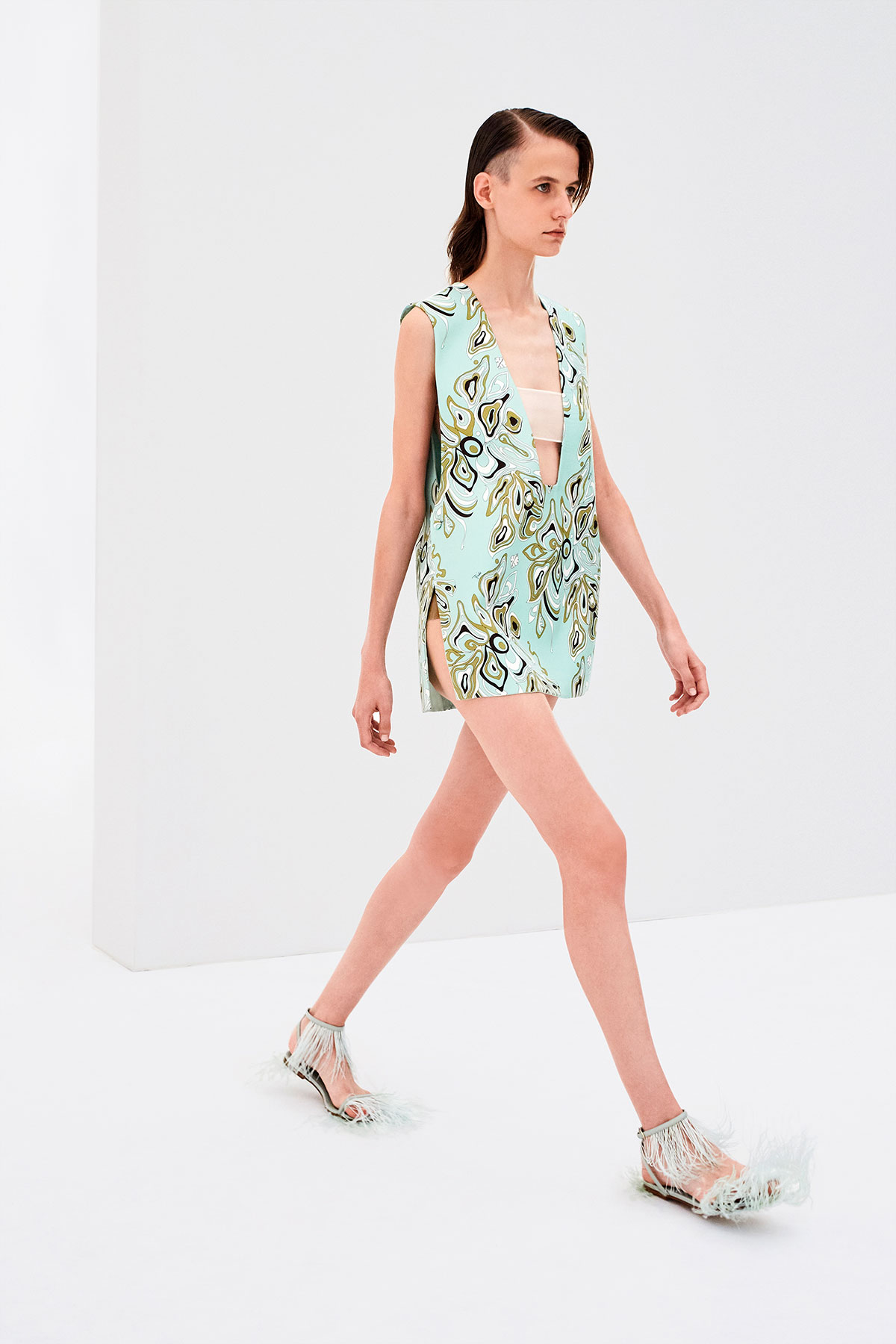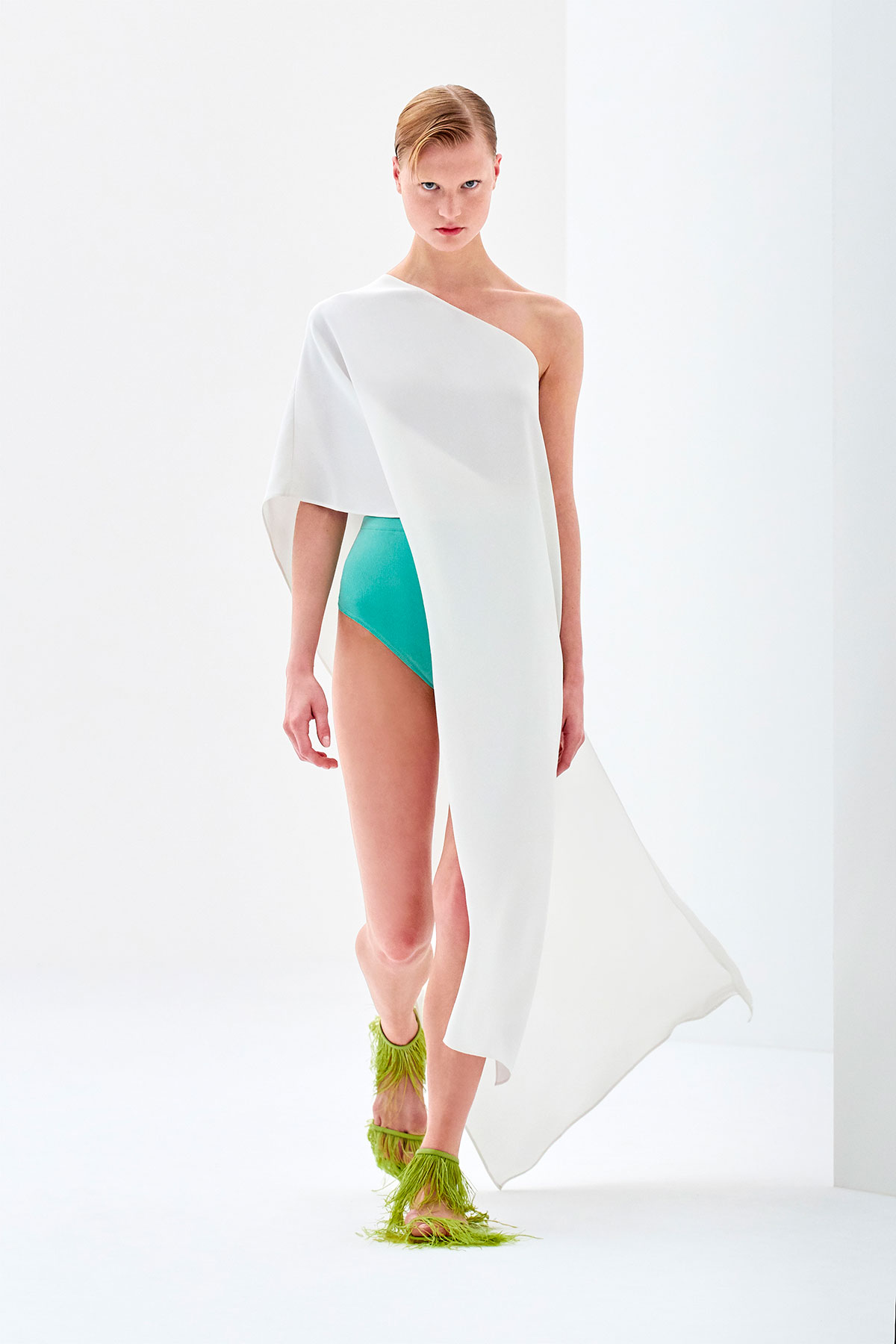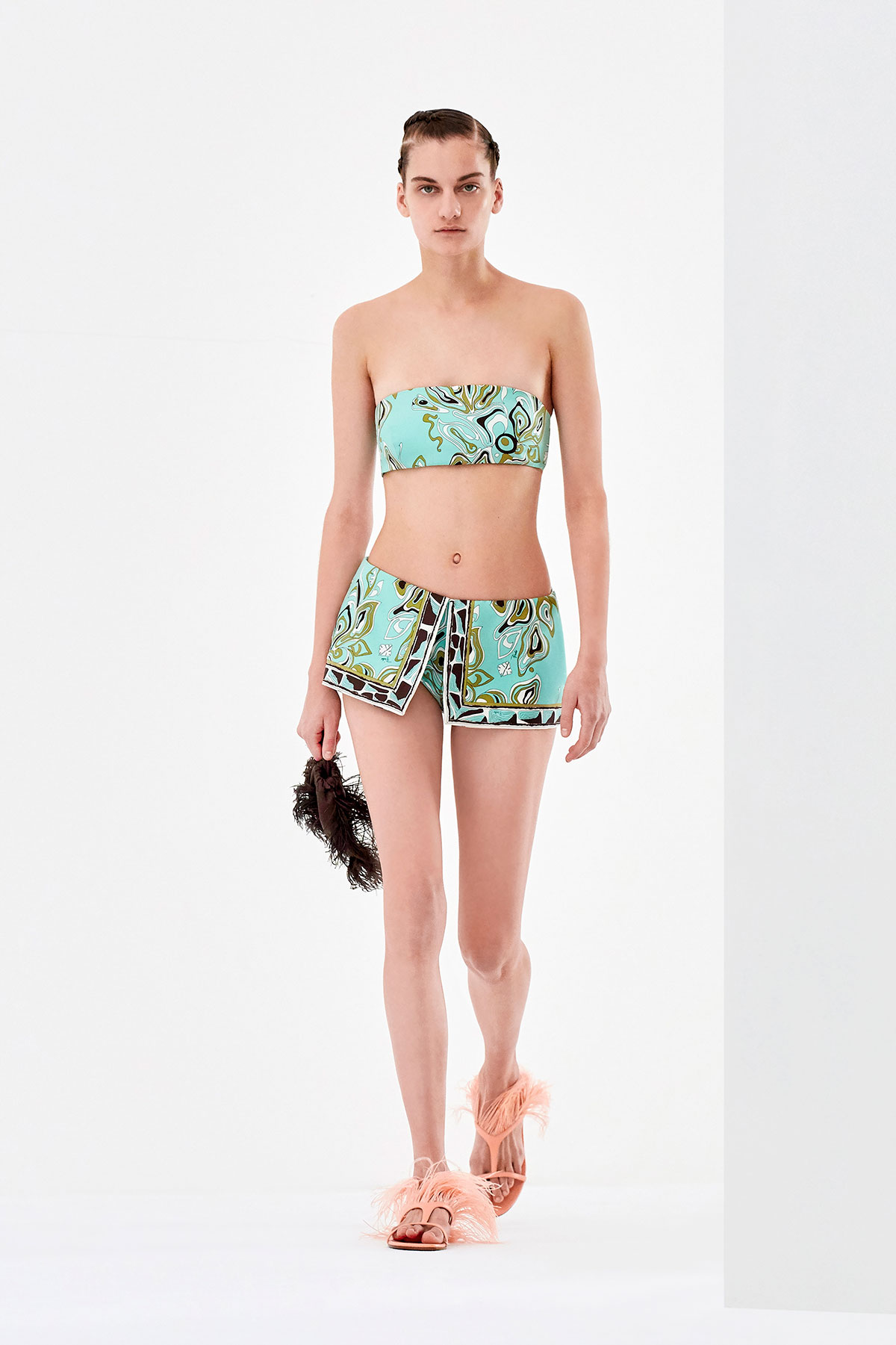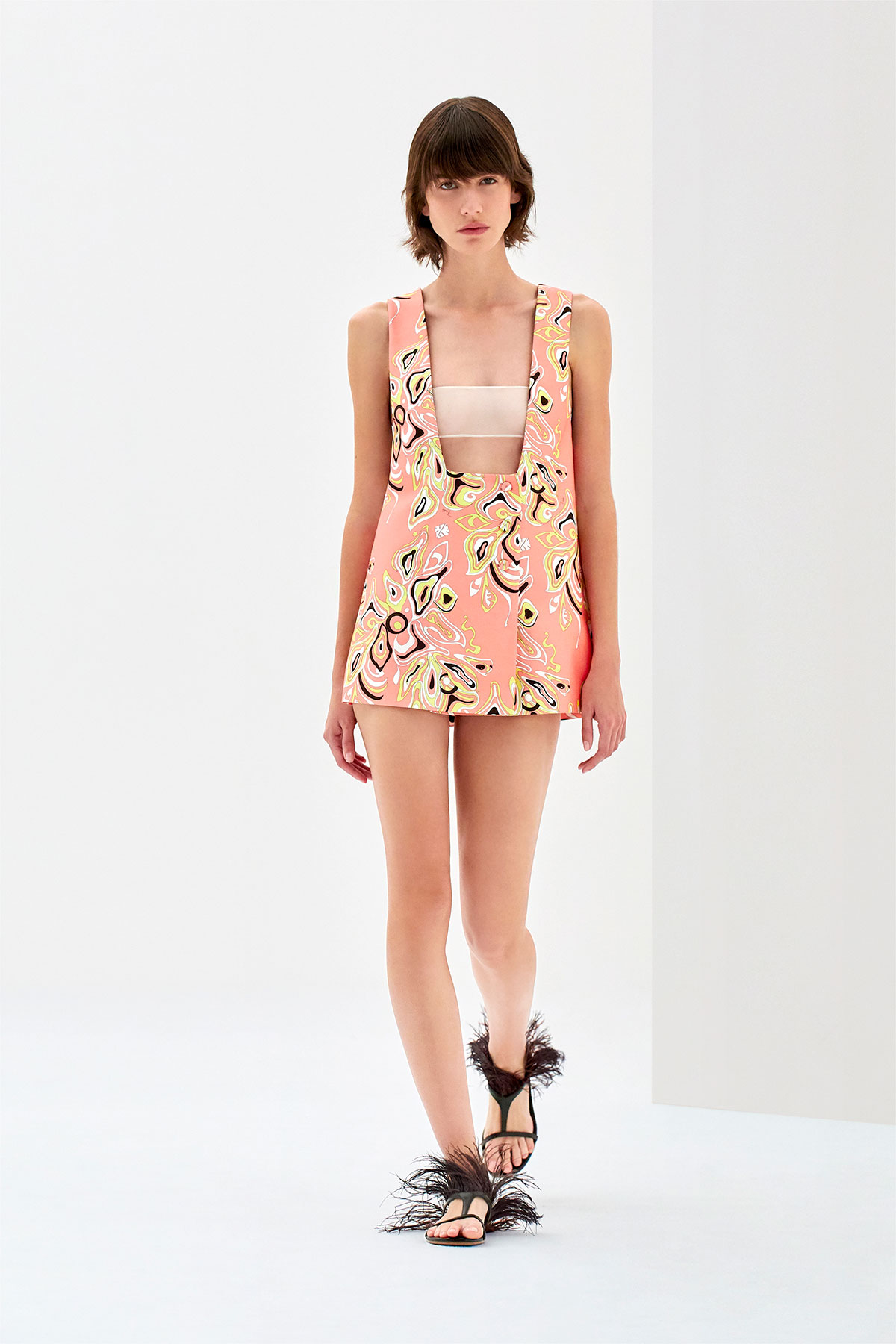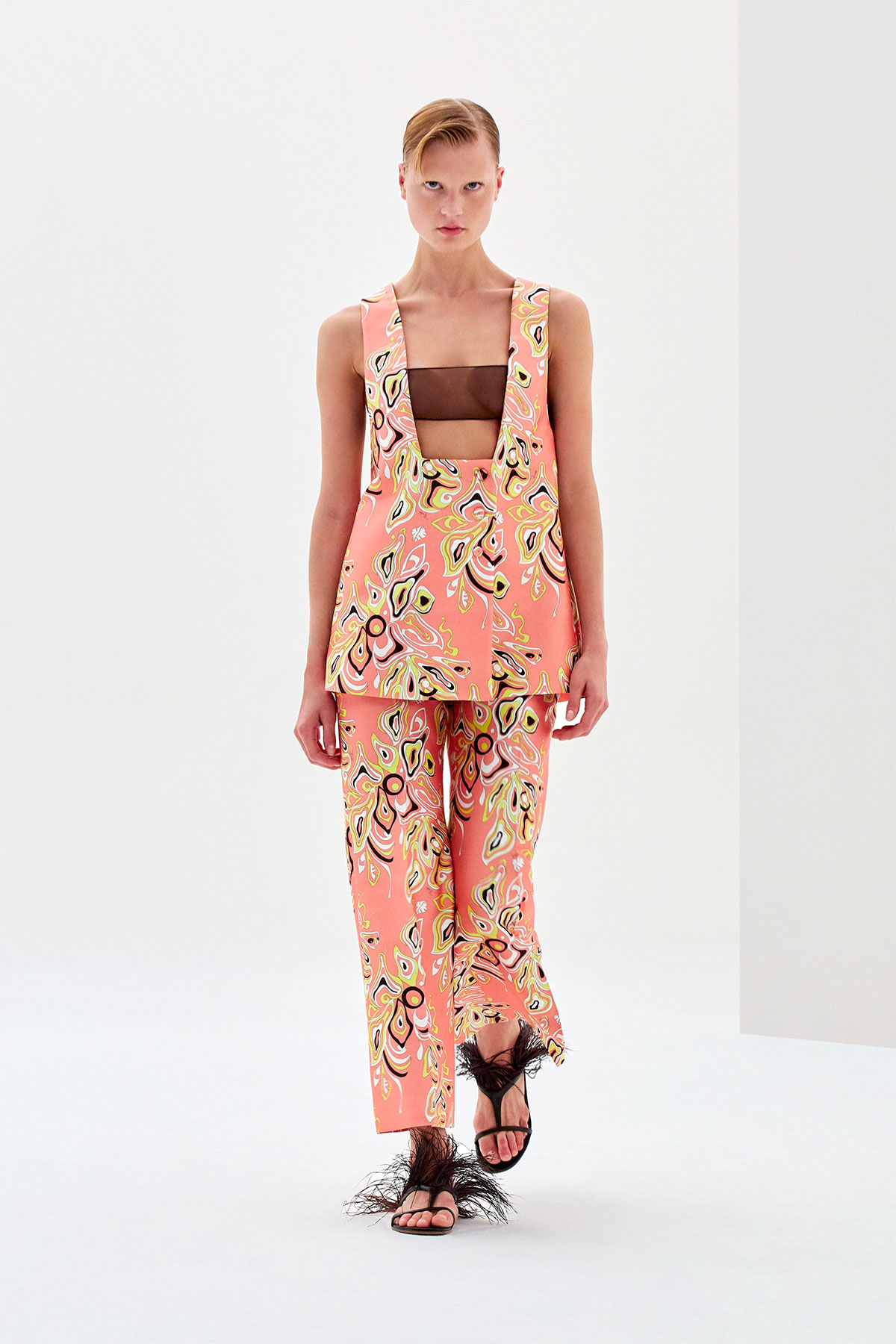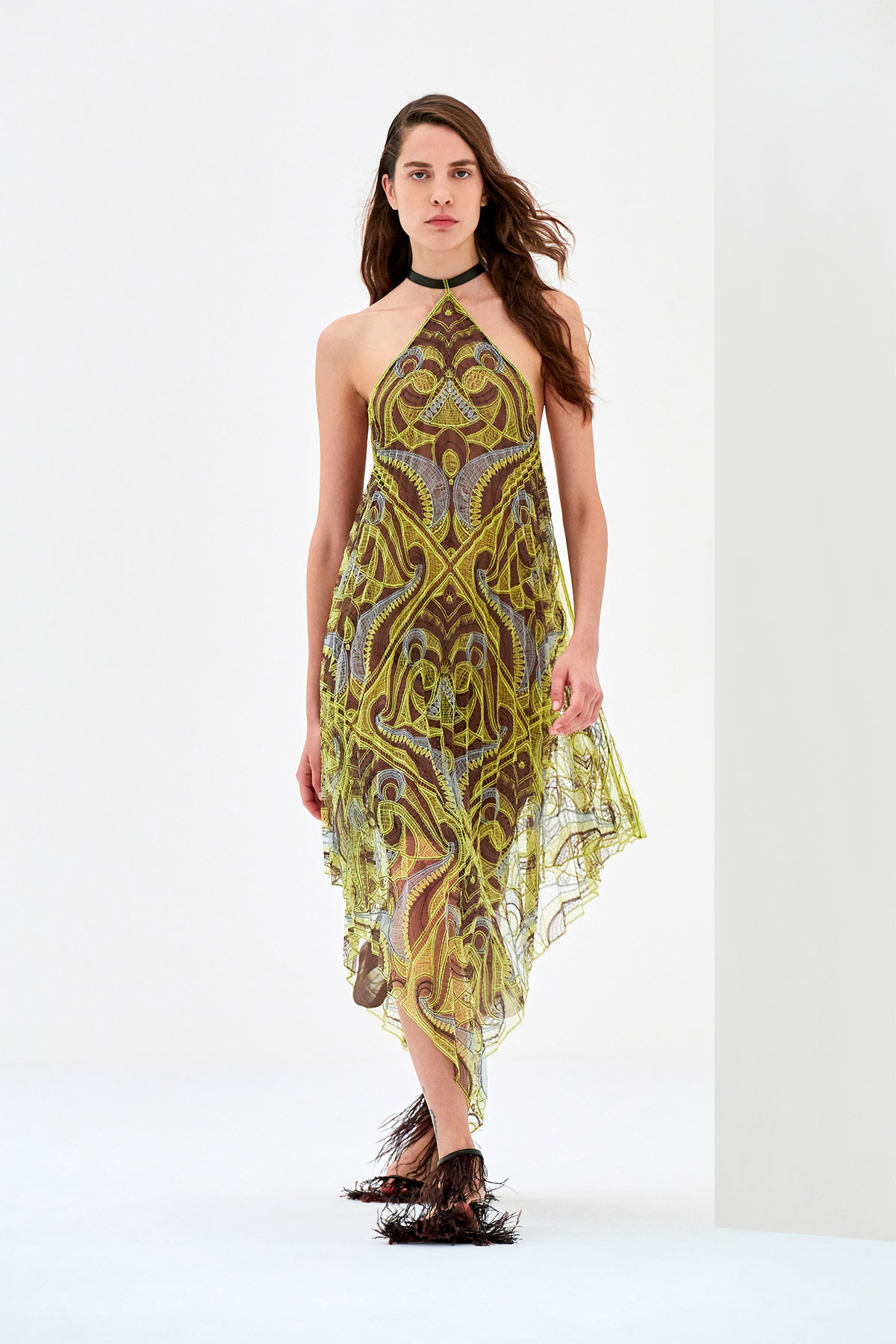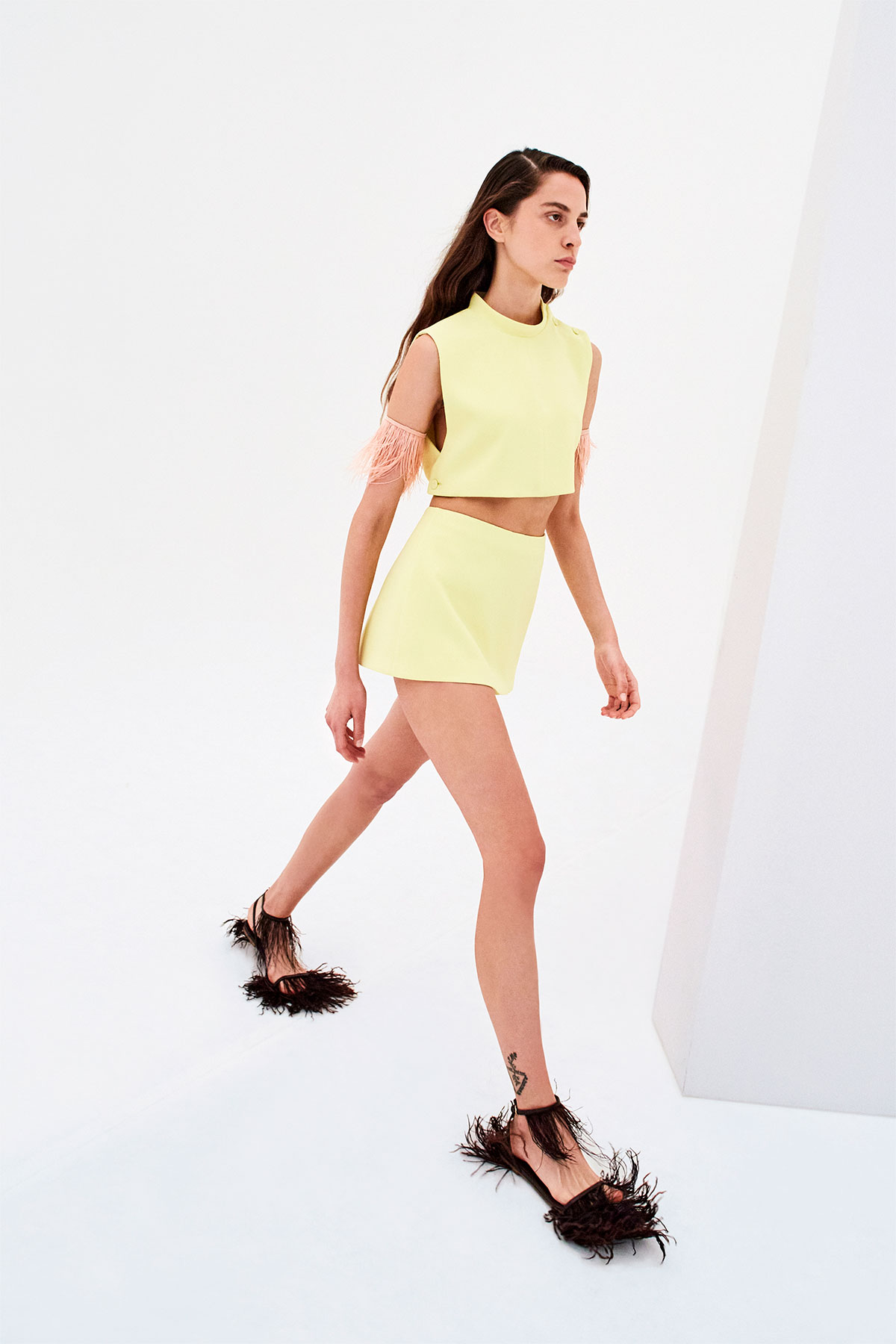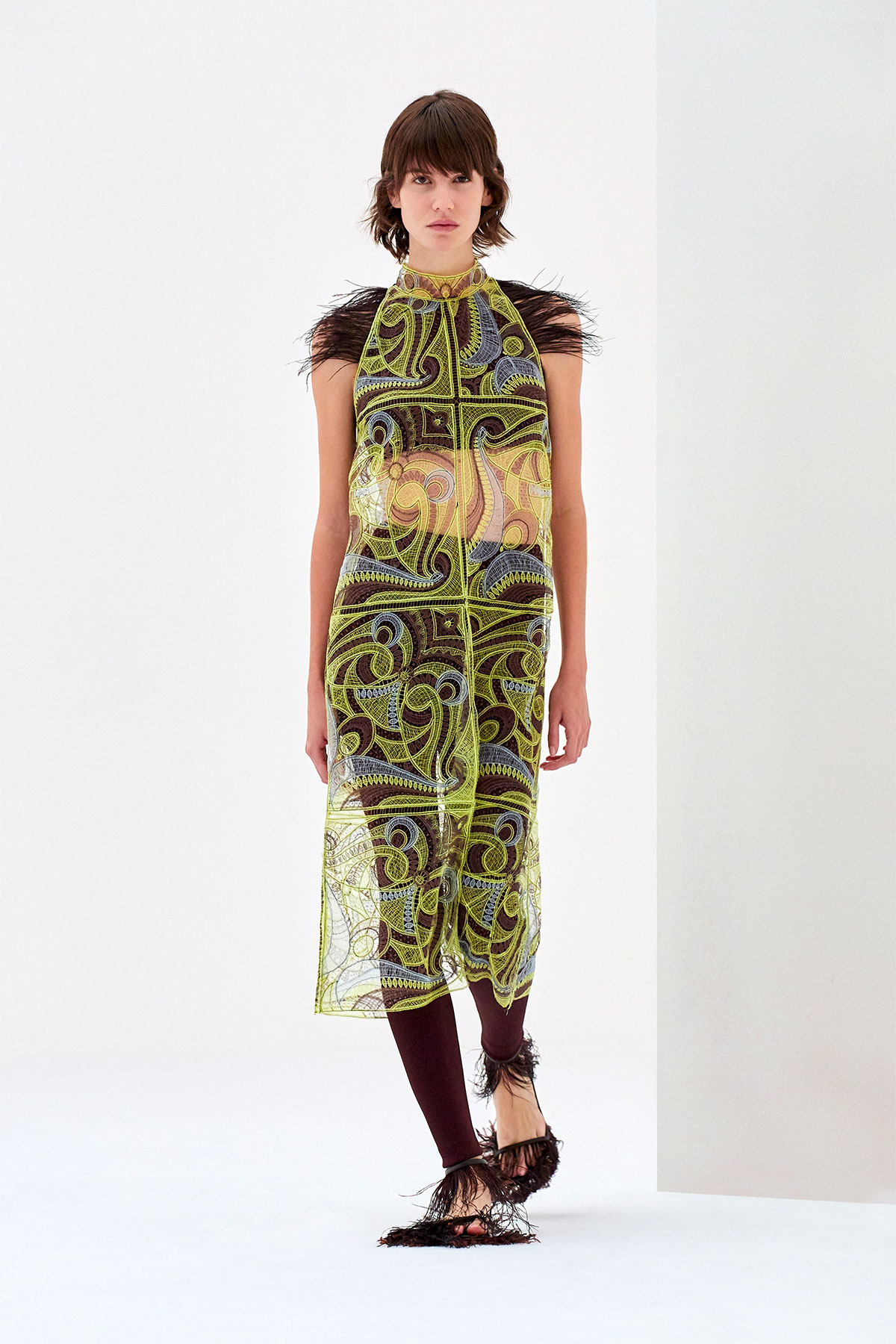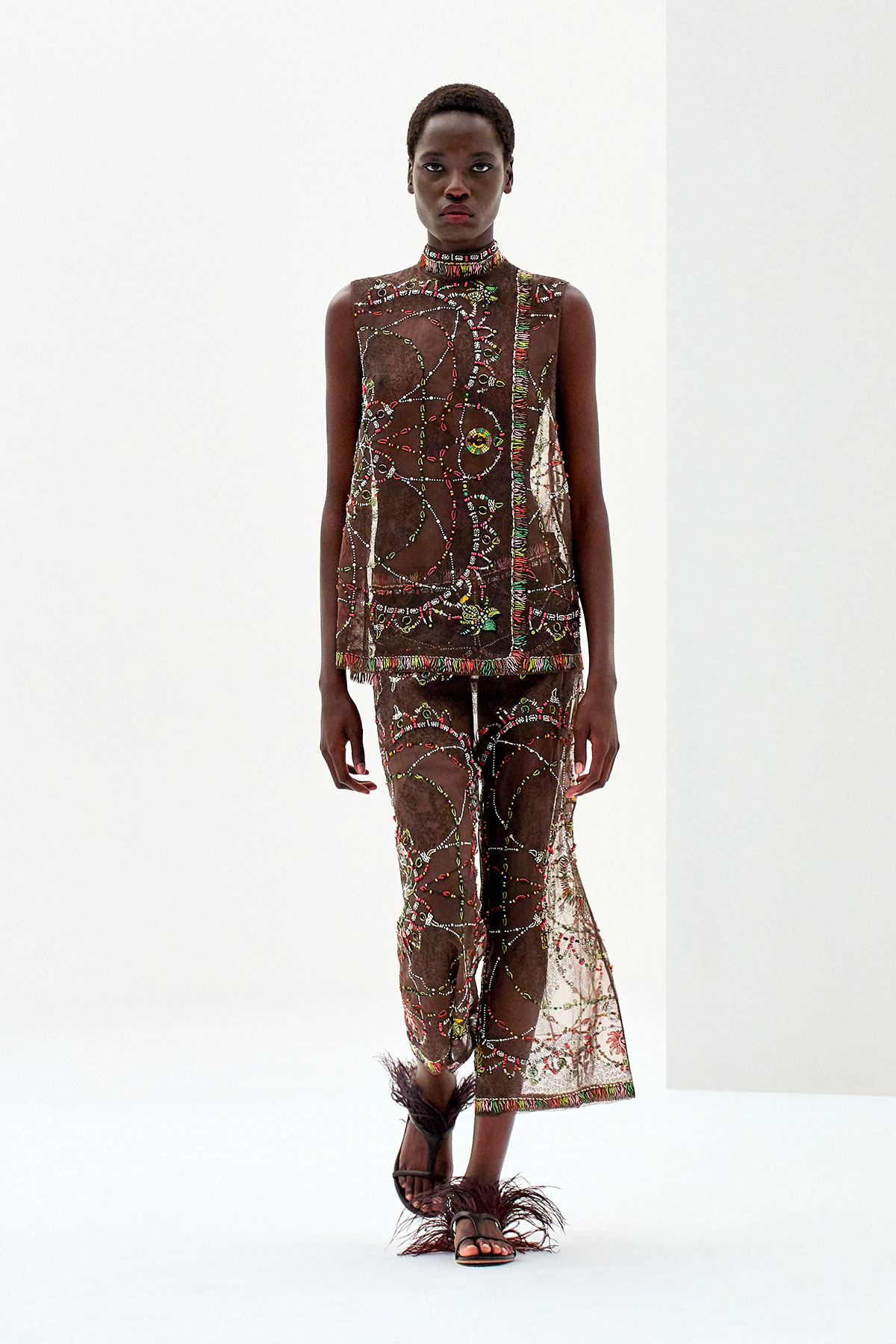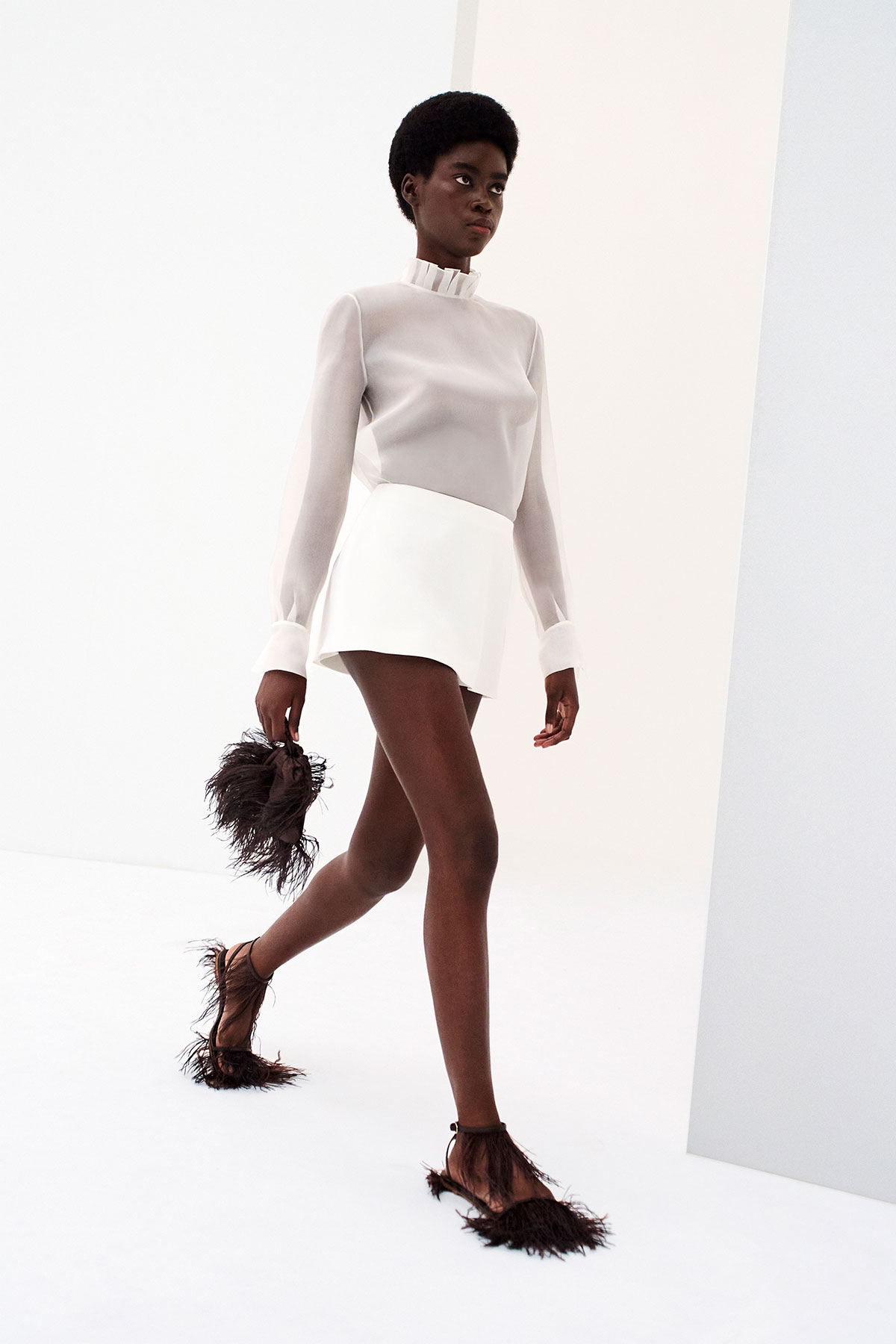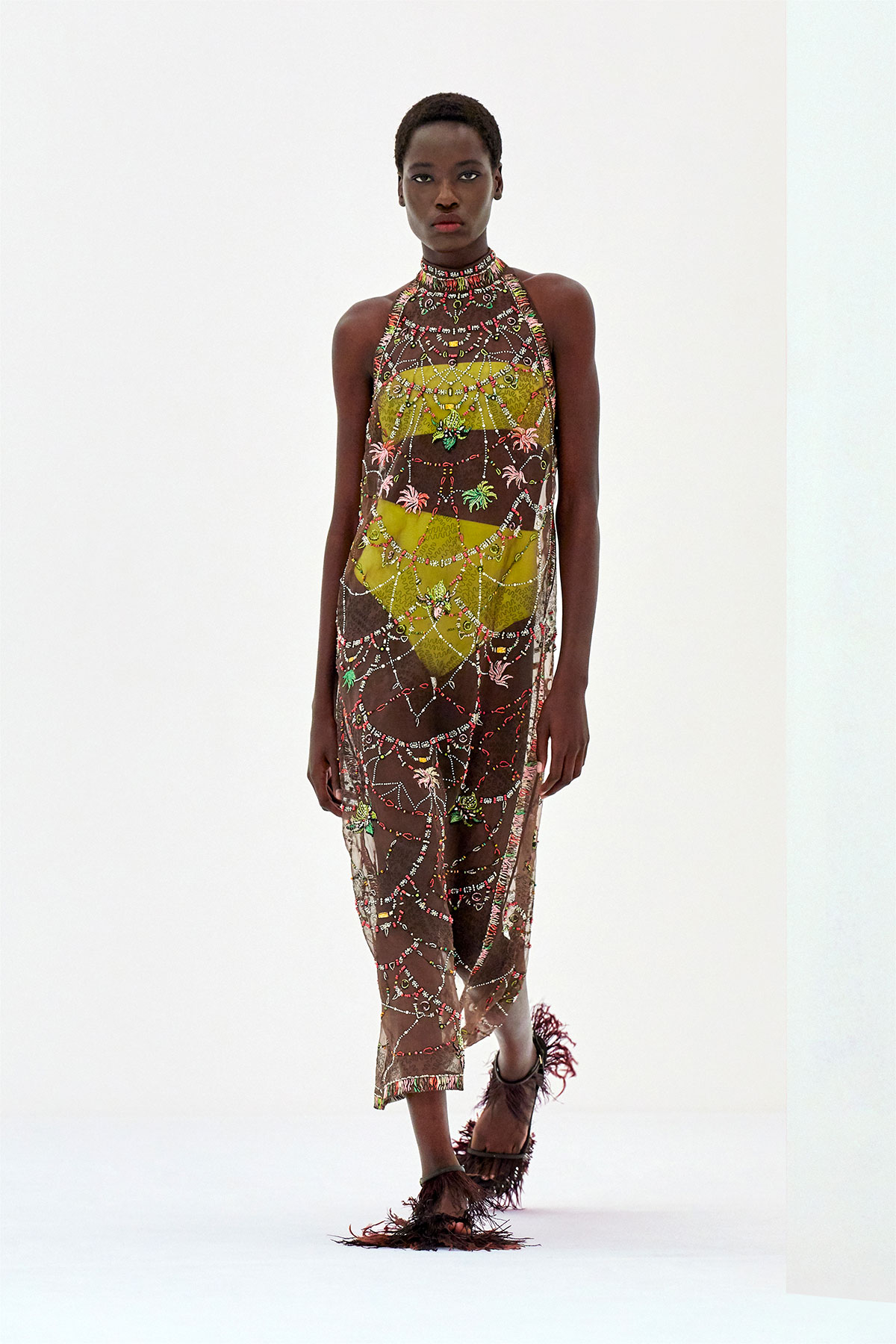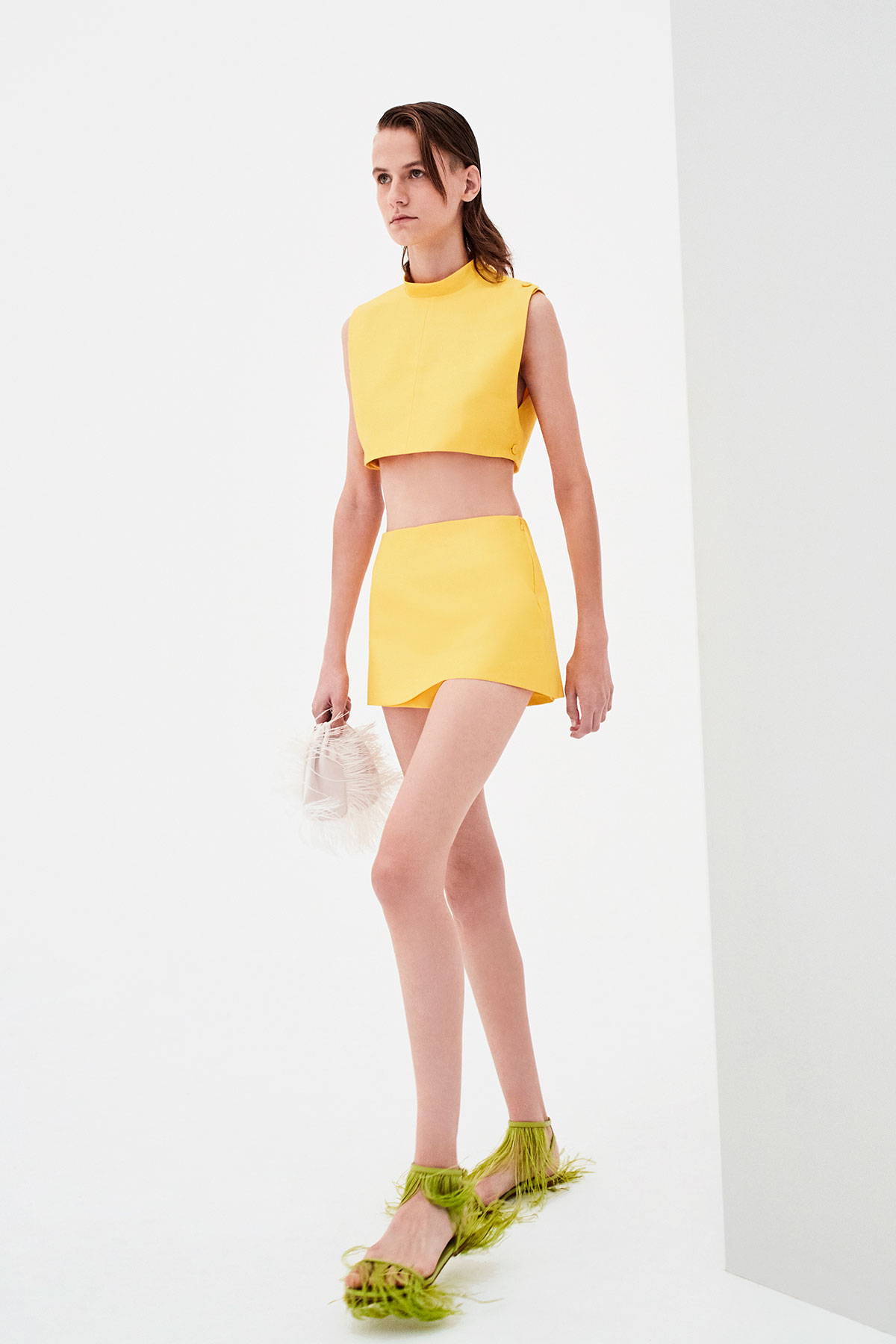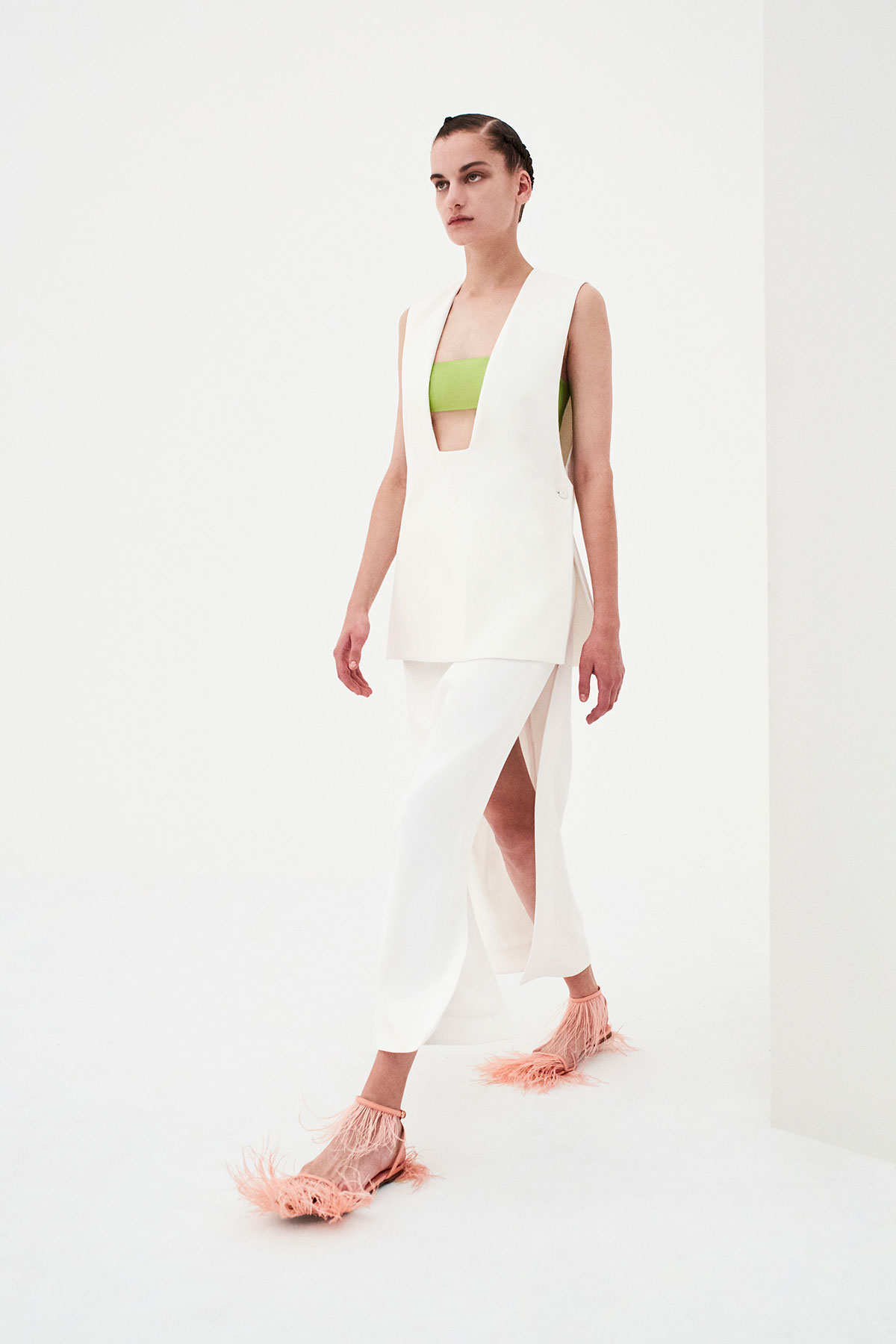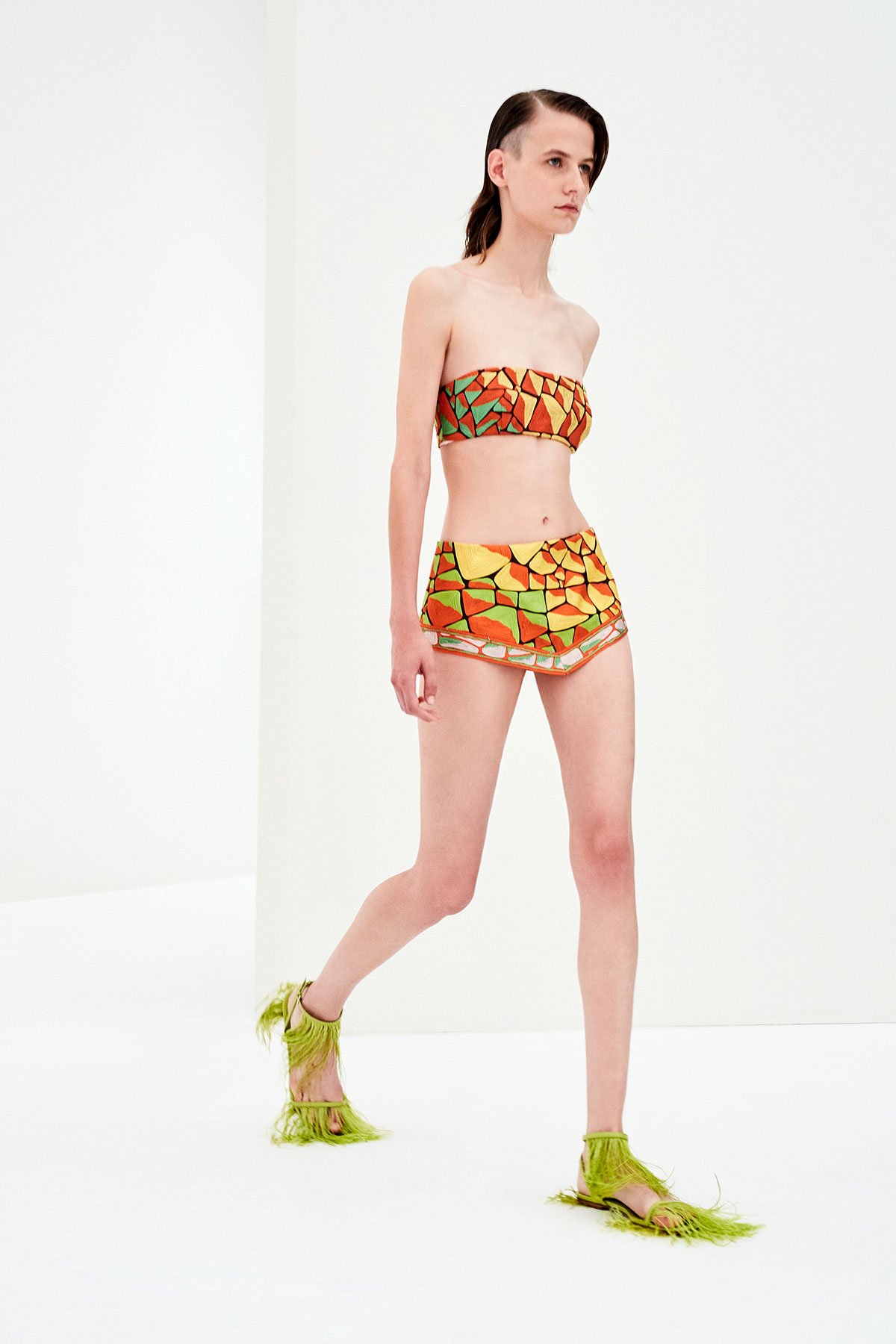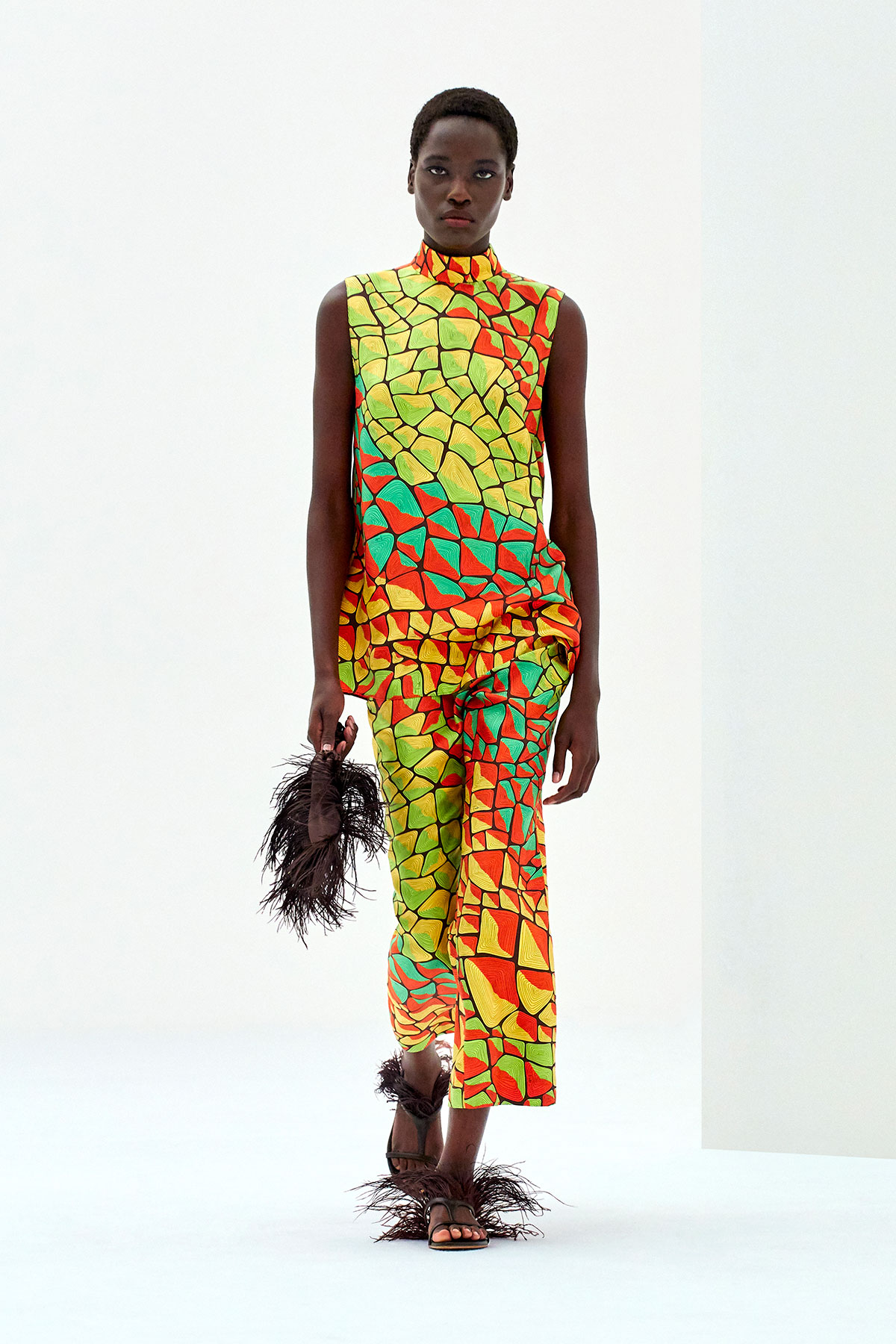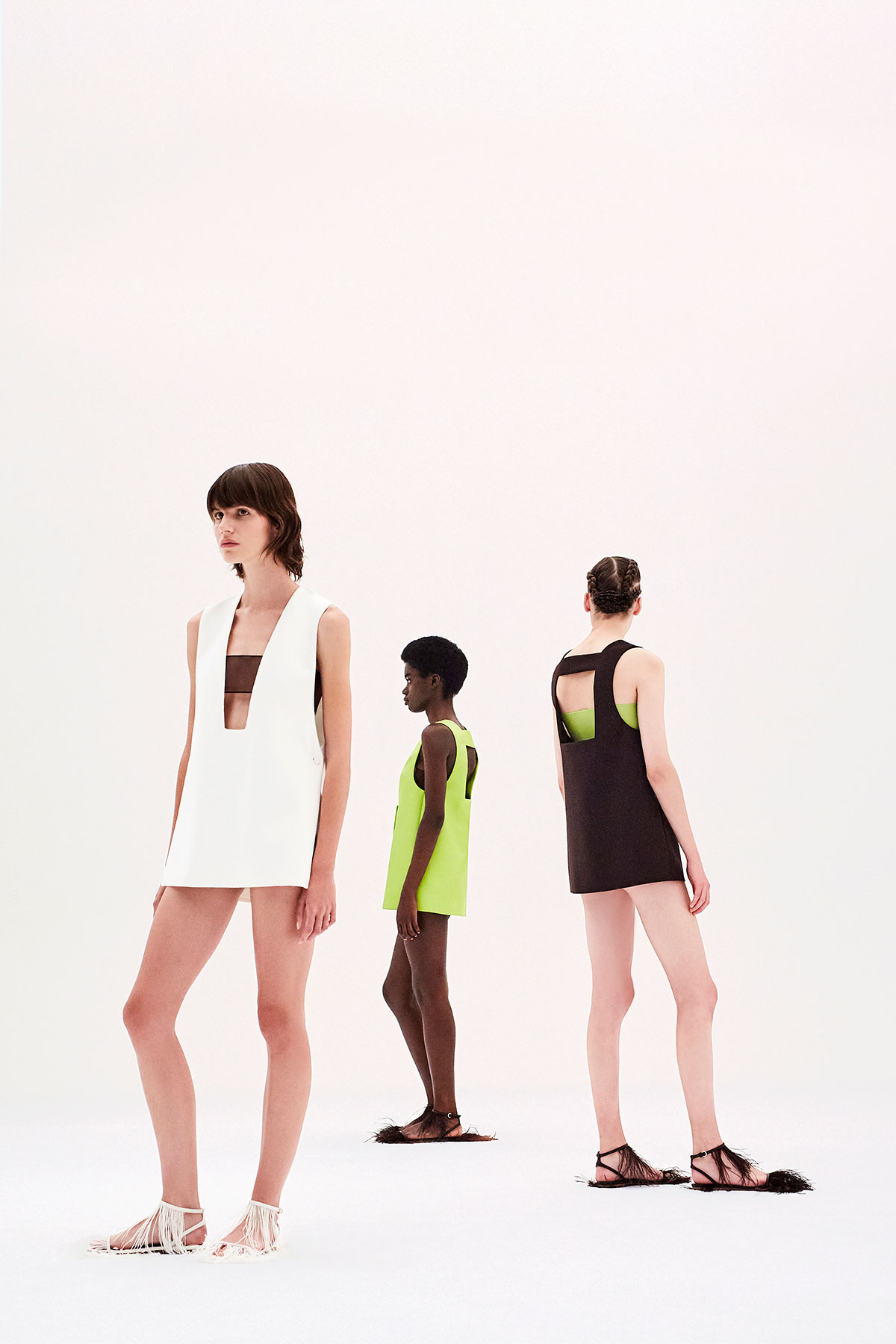 Emilio Pucci Spring Summer 2022
---
Images courtesy of Emilio Pucci.