Photographer Emma Summerton's mannequin comes to life through out Guinevere Van Seenus' figure in her latest spread for Vogue Italia February 2014.
SEE ALSO: Guinevere Van Seenus by Yelena Yemchuk for Vogue Italia September 2013
The American beauty, Guinevere Van Seenus takes on still and somewhat mannequin like movements when posing in a deserted luxurious villa. Styled by Patti Wilson in items that speak both retro and modernity, Guinevere Van Seenus looks fresher than ever. With futuristic heels and innovative printed clothing, Summerton's spread truly strikes as one of a kind.
Hair stylist Neil Moodie has taken Guinevere Van Seenus' natural black hair and straightened it into a minimal and somewhat futuristic hairdo, while make-up artist Dotti has enhanced Van Guinevere' gorgeous pout with a sensual red lip.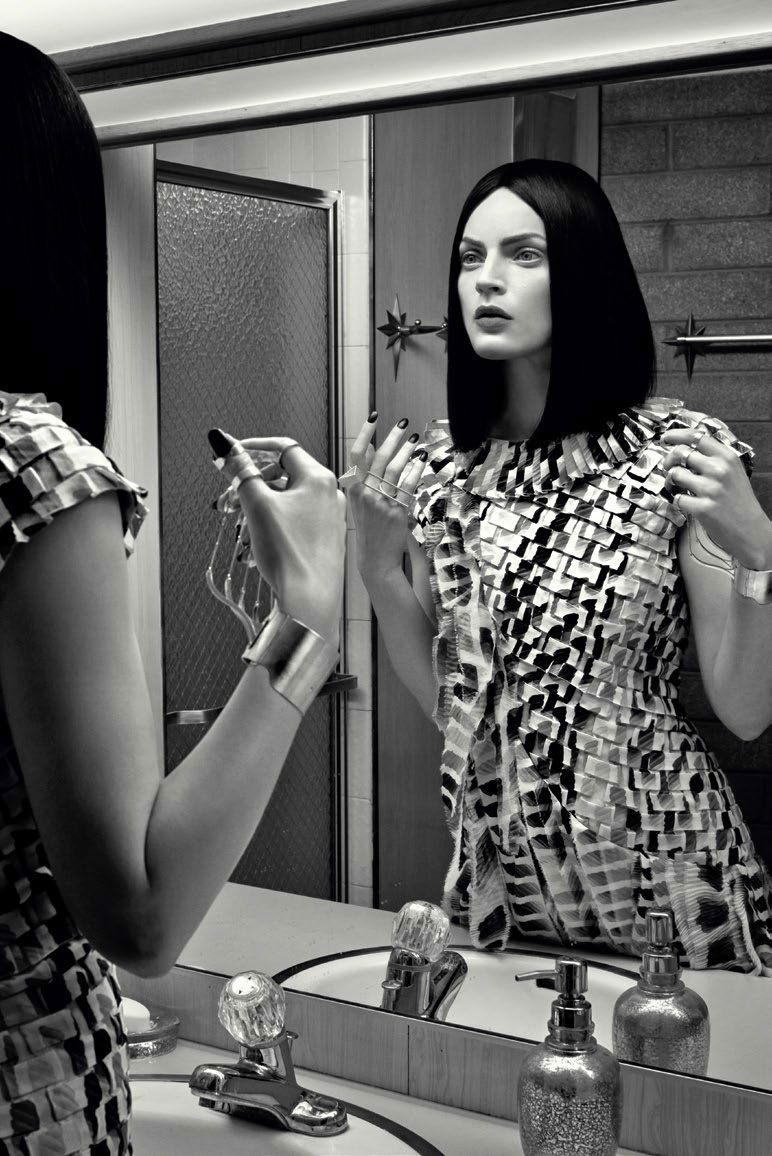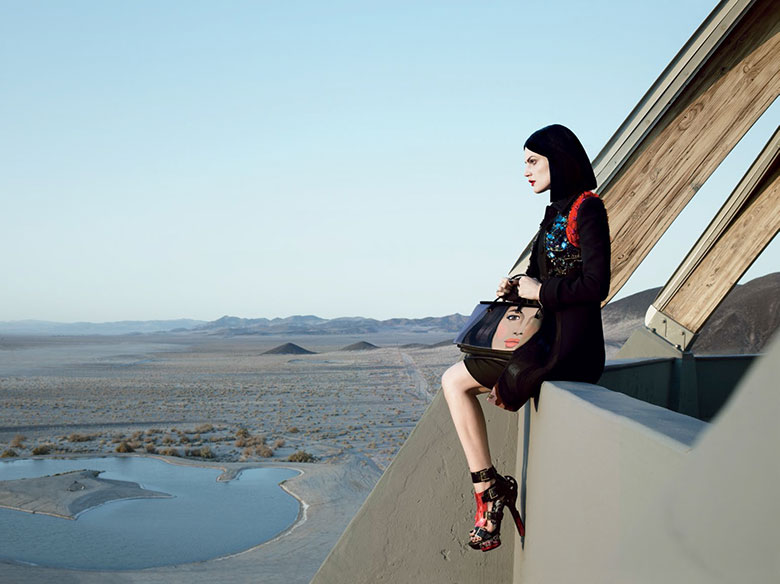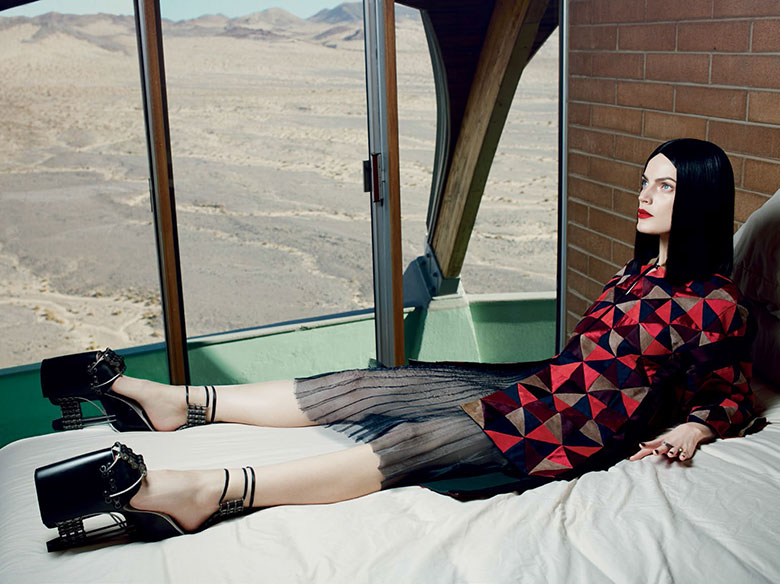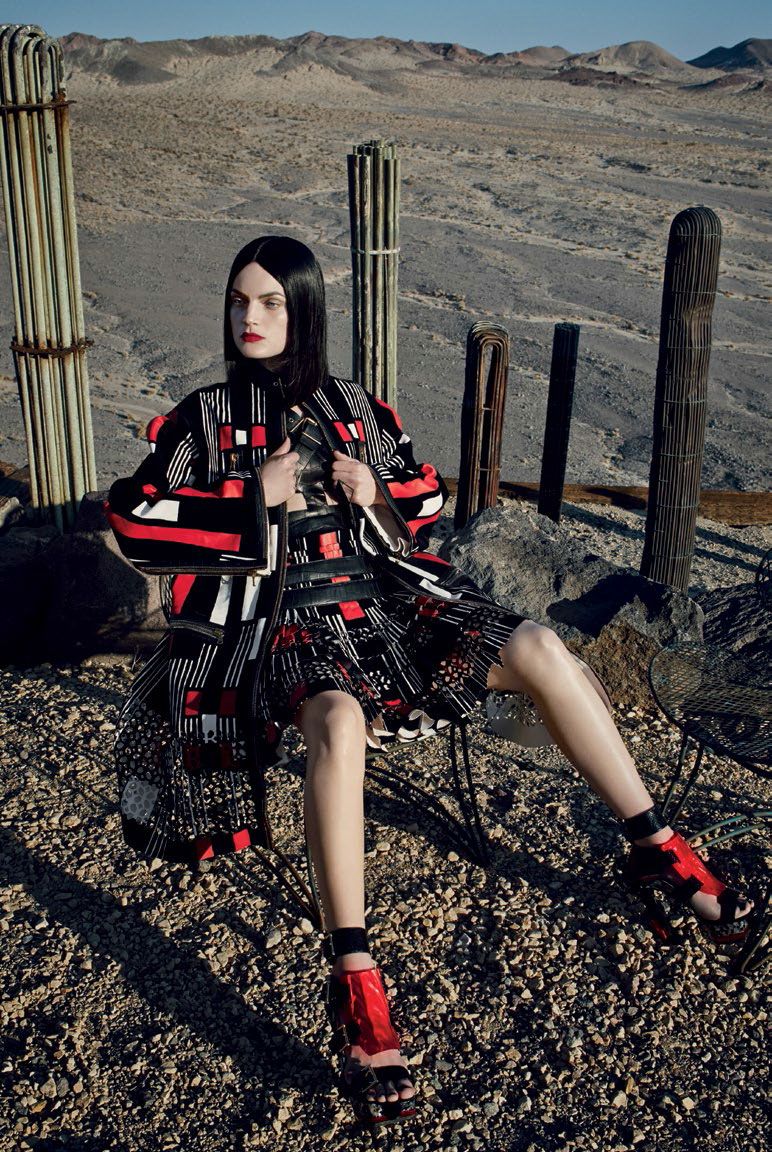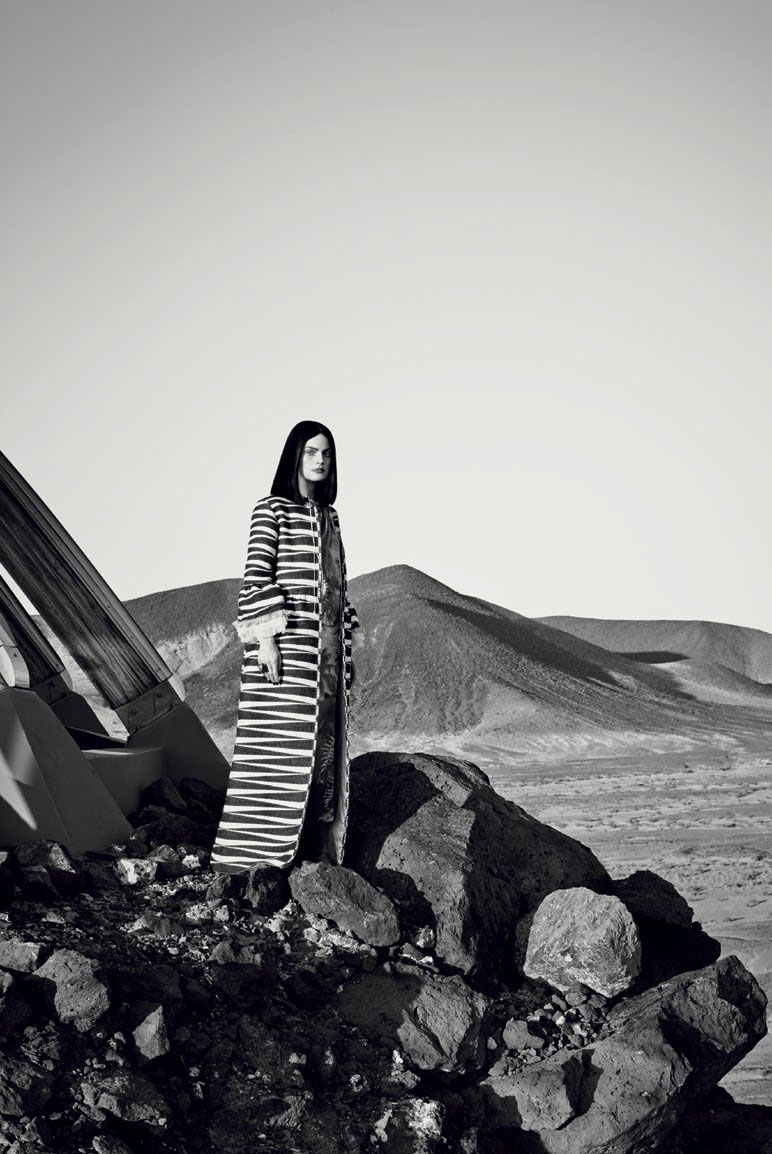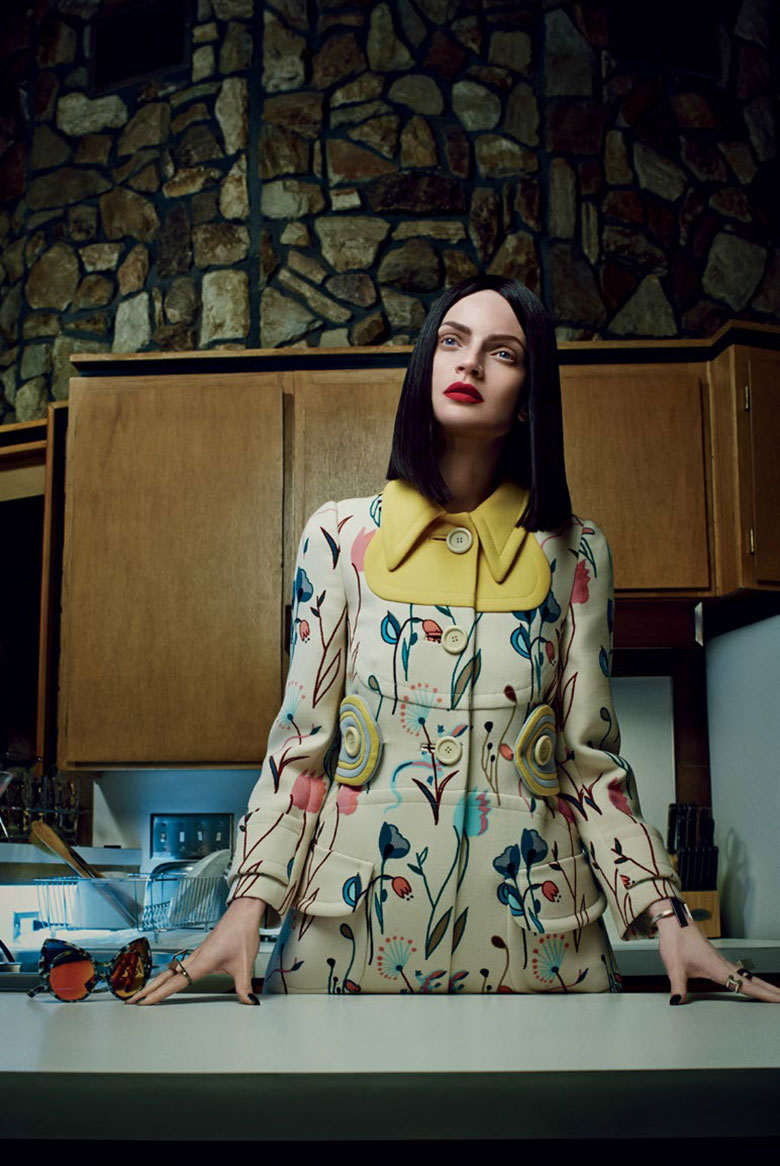 Text by Marija Filipova