Riccardo Tisci's latest muse, the American singer-songwriter Erykah Badu is seen posing against Karim Sadli's grey background when working the latest must haves from the French fashion house, Givenchy. With the brand's head designer, Riccardo Tisci as the shoots artistic director, Erykah is embodying Tisci's luxurious streetwear and fulfills the label's edgy attitude with her maddeningly cool presence.
SEE ALSO: Givenchy Spring/Summer 2014 Campaign
Hair stylist Val Garland has worked with a various of looks for Erykah, from a minimalistic straight approach to a more wild and exotic hairdo whilst make-up artist Alexander Bock has enhanced the singer's natural characteristics to go with the stylish essence of Givenchy.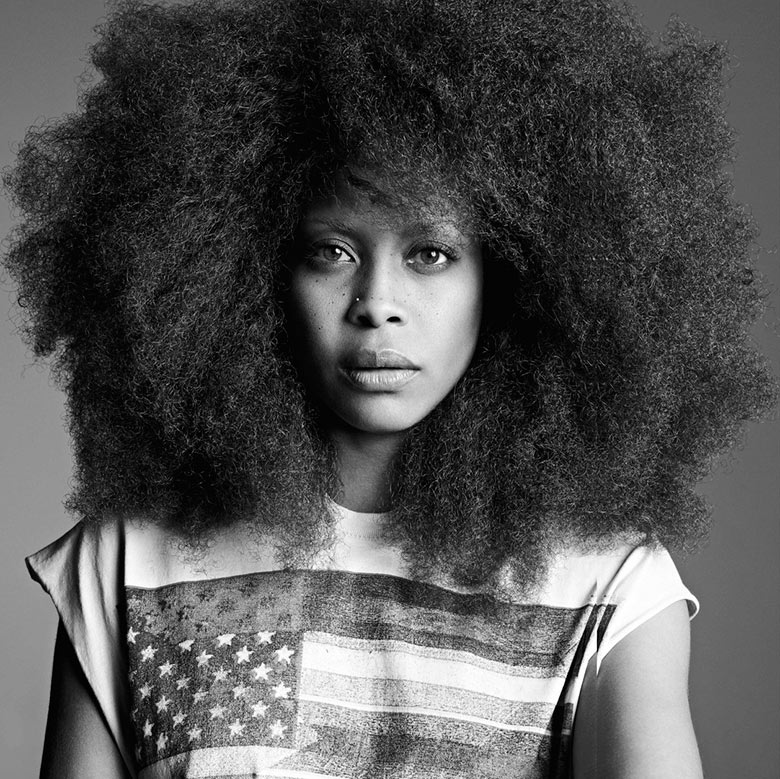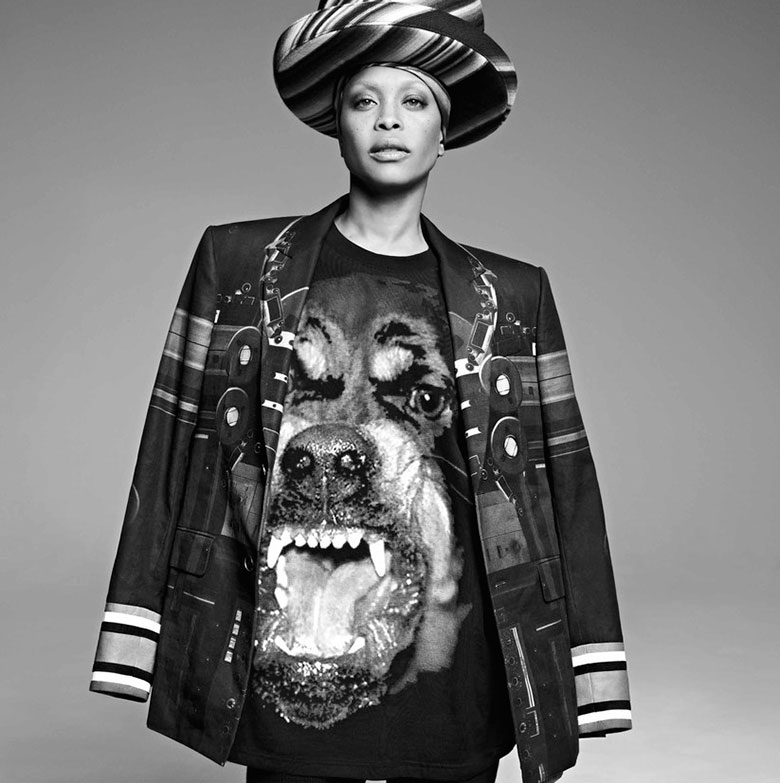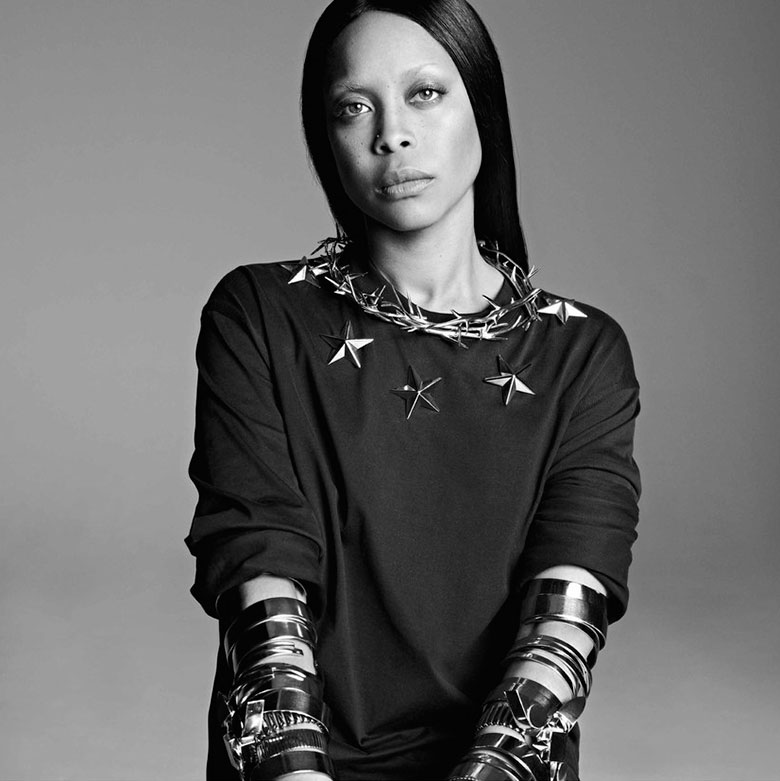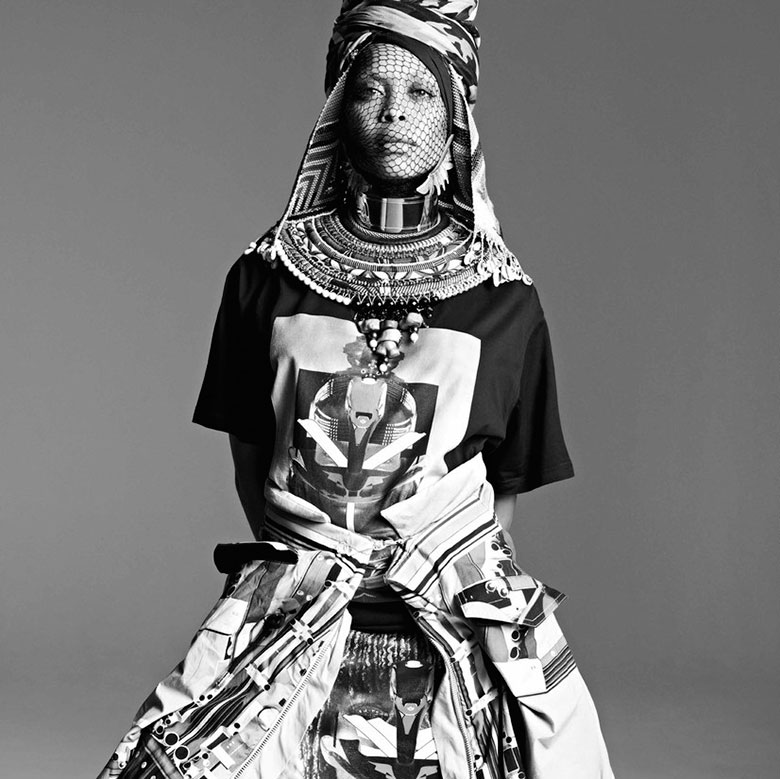 Text by Marija Filipova