Bejeweled Athleticism is portrayed through out Gucci's new muses in their Spring/Summer 2014 campaign captured by photographer duo Mert & Marcus.
Gucci is taking on the new faces of the fashion world when casting Amanda Wellsh and Elisabeth Erm to star in their latest campaign. Both beauties appeared on the Italian fashion house's Spring/Summer 2014 catwalk, and are now skyrocketing in the industry when becoming the new faces of Gucci.
Set in a red colored studio, photographer duo Mert & Marcus have fulfilled the sensual and luxurious feel the collection breaths by strictly focusing on the clothing, leaving the rest to the viewer's imagination.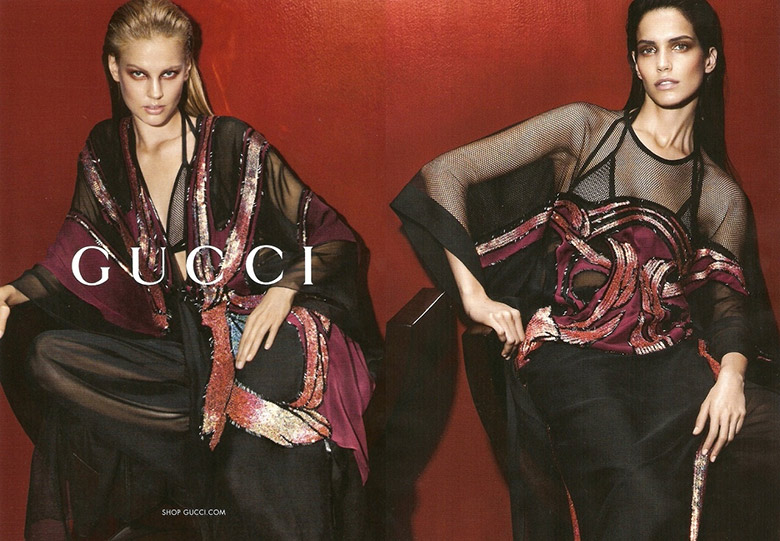 Text by Marija Filipova