Smart masculinity is portrayed through Jamie Hawkesworth lens when capturing model Clement Chabernaud for De Fursac's Spring/Summer 2014 campaign.
SEE MORE: Clément Chabernaud for De Fursac Fall/Winter 2013/2014 Campaign
The tailored menswear brand De Fursac has delivered a classic and straight to the point campaign. Keeping the handsome Clement Chabernaud as the face of the brand, De Fursac shows off their latest suit creations by having Clement pose in simple environments where the incredible tailoring lays in focus.
Art Director Atelier Franck Durand has created a surrounding and styling well fitted for the high quality brand, revealing De Fursac's classic grey suits and waistcoats while also presenting the lighter and more summery colors.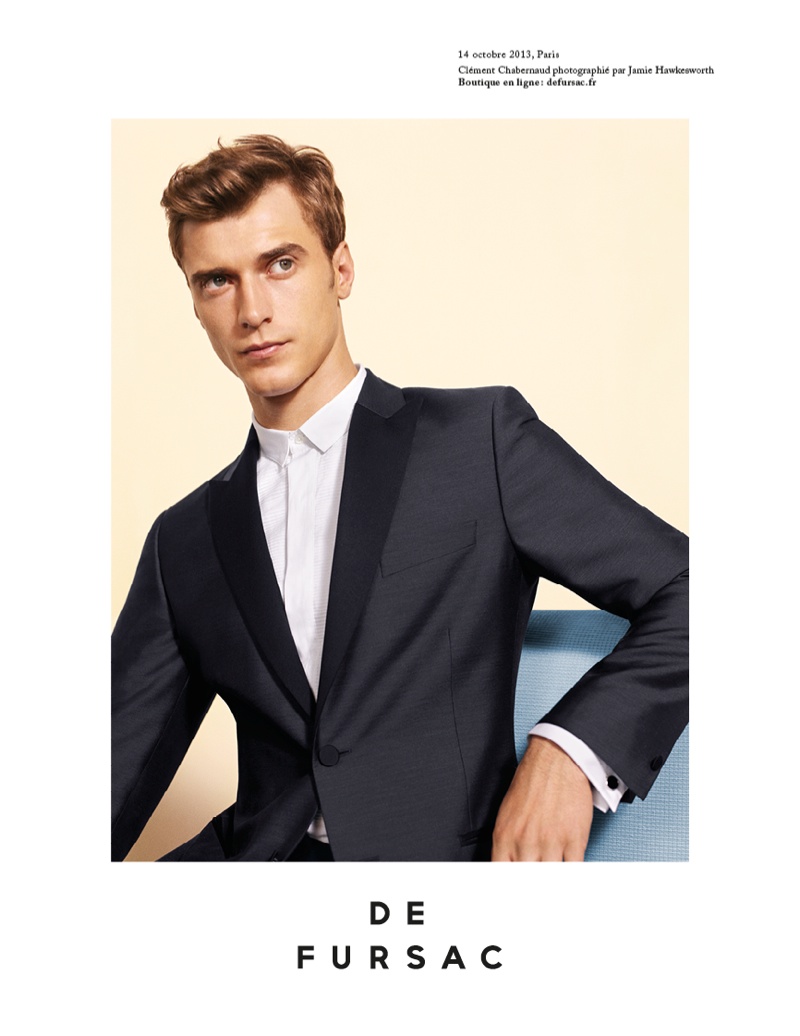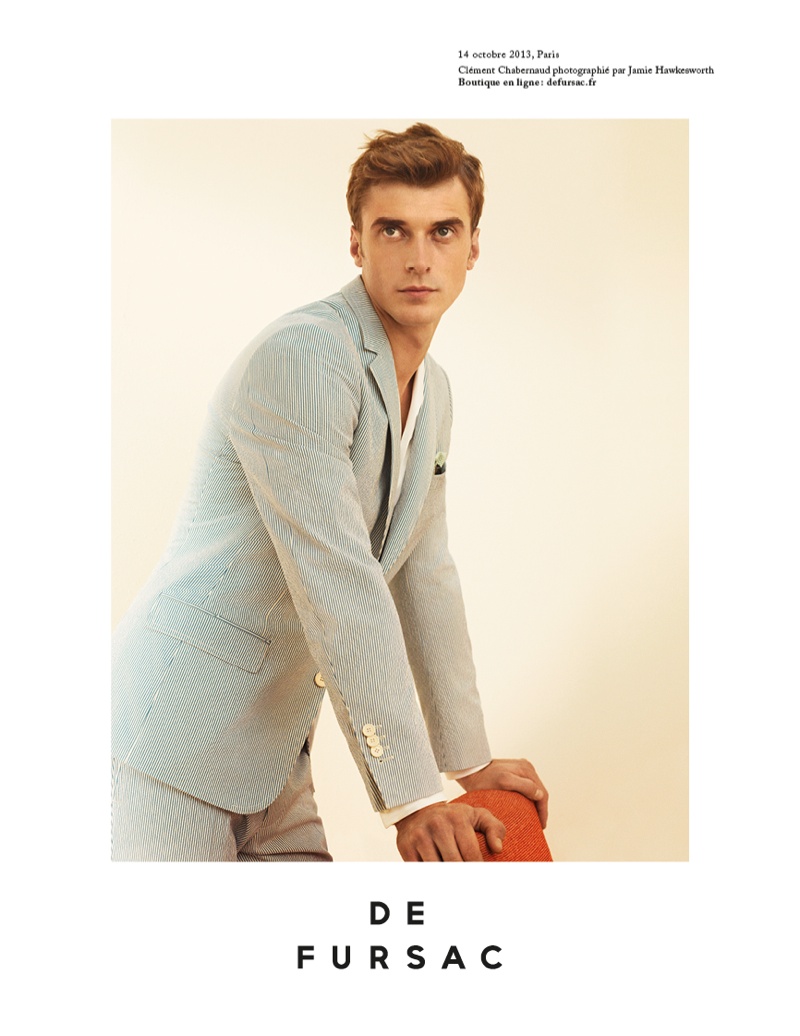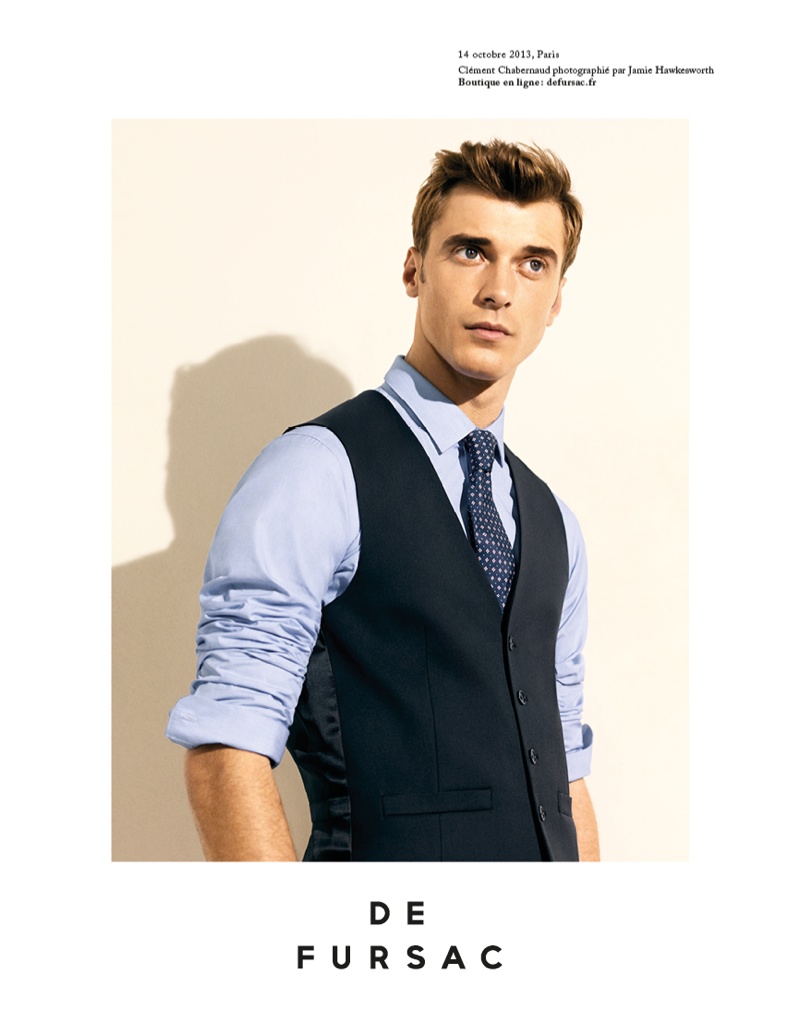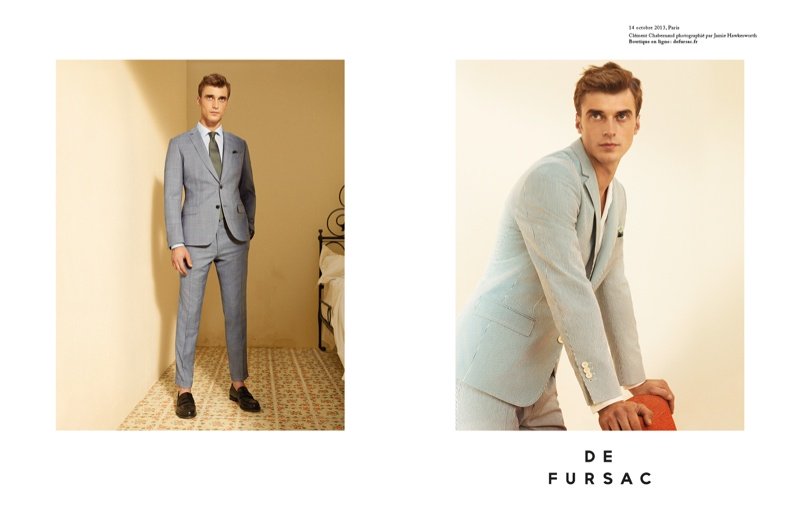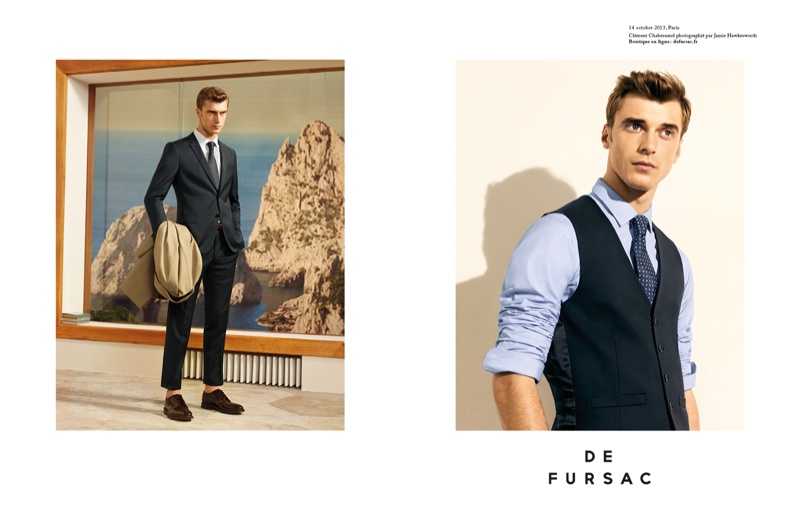 Text by Marija Filipova