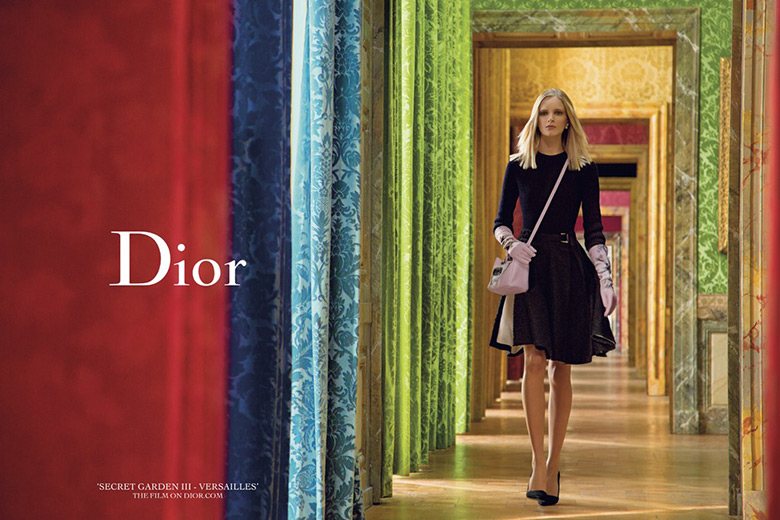 Photographer duo Inez & Vinoodh frames the Russian beauty Daria Strokous for the Dior 'Secret Garden 3' campaign. Since 2012 her face has had continuous showing in the Dior campaigns, and for the 'Secret Garden 3 ' campaign it wouldn't be any different. The striking model Daria takes on Versaille like the Dior pro she is whilst captured by some of the coolest cats in town.
You May Also Like: Dior Collections
Revealing a chic wardrobe from Dior's latest collection including a red coat, statement boots, luxurious bags and summery dresses, Daria looks effortless and incredibly chic when spotted among the French goods. The campaign feels feminine and elegant, with other words, Inez & Vinoodh has truly captured Dior's classic essence.