Gucci presents a new campaign featuring Oscar-winning actress and film producer Jessica Chastain for its High Jewelry collection. The series of endorsed and still-life images and the dedicated film, imbued with a poetic and timeless aesthetic, evoke the narrative behind the extraordinary new pieces of Hortus Deliciarum.
Informed by the far-flung travels taken by artists, scholars, and thinkers searching for knowledge and beauty over two centuries ago, Gucci deciphers places full of wonders for a new age. A creative ode by Alessandro Michele to specific historical and architectural eras suspended in time and space. The journey, inspired by the Grand Tour, reveals romantic, maximalist jewels made with mastery.
You May Also Like: Gucci 2022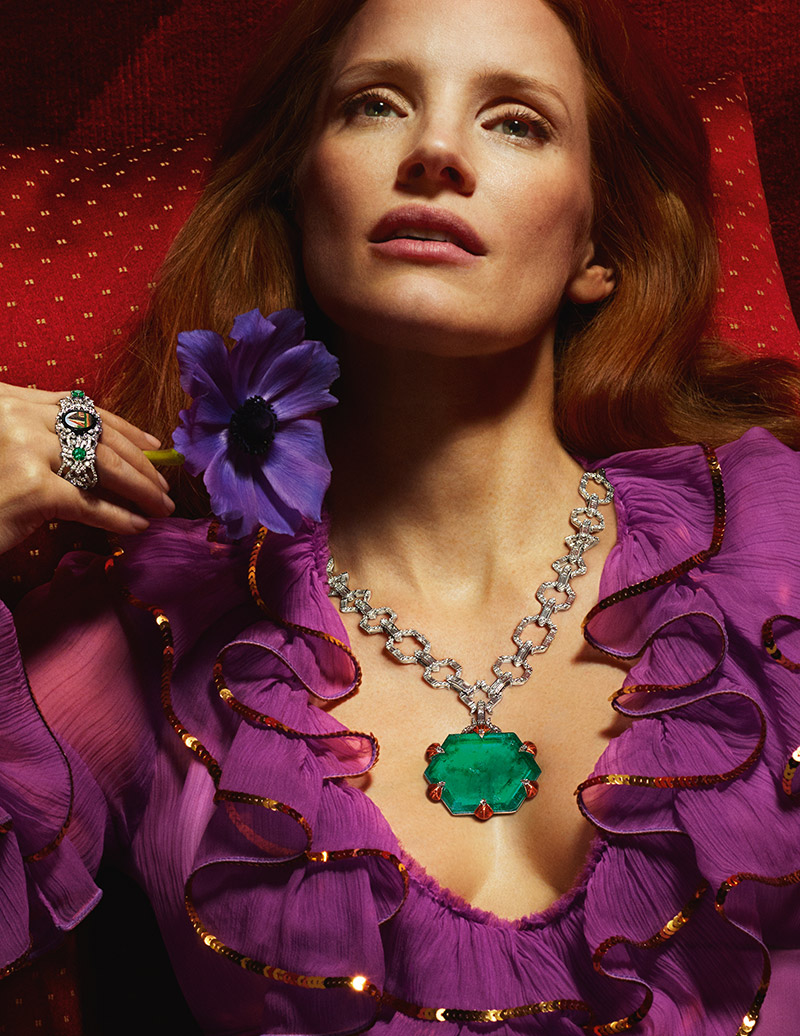 In the campaign, Chastain inhabits an elegant and eccentric character. An eclectic collector of fashion, art, and experiences, the Hortus Deliciarum jewelry she wears represents the mementos her character has accumulated throughout her life travels.
Vivid and cinematic, the film reveals a succession of different scenes, with the decoration of each room representing another phase in the rich personal history of Chastain's character. Art directed by Ezra Petronio and shot by Mert & Marcus, the film and its accompanying images possess a voyeuristic, intimate quality, combining tightly-shot portraits with atmospheric wider shots to reveal hints of the character's unpredictability and the opulence of her home.
Balancing artful, psychedelic elegance with edgy, contemporary notes, the campaign deftly juxtaposes the past, present and future. At once timeless and daringly modern, it is an extraordinary celebration of the new Hortus Deliciarum High Jewelry collection.
You May Also Like: Fashion Models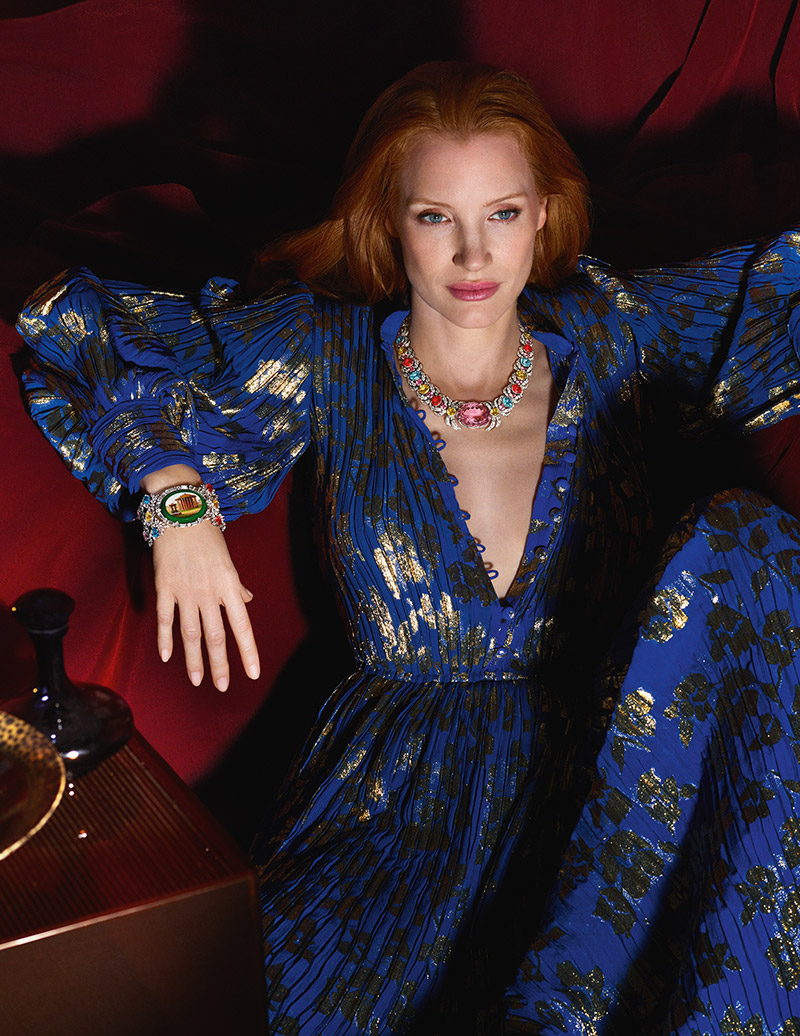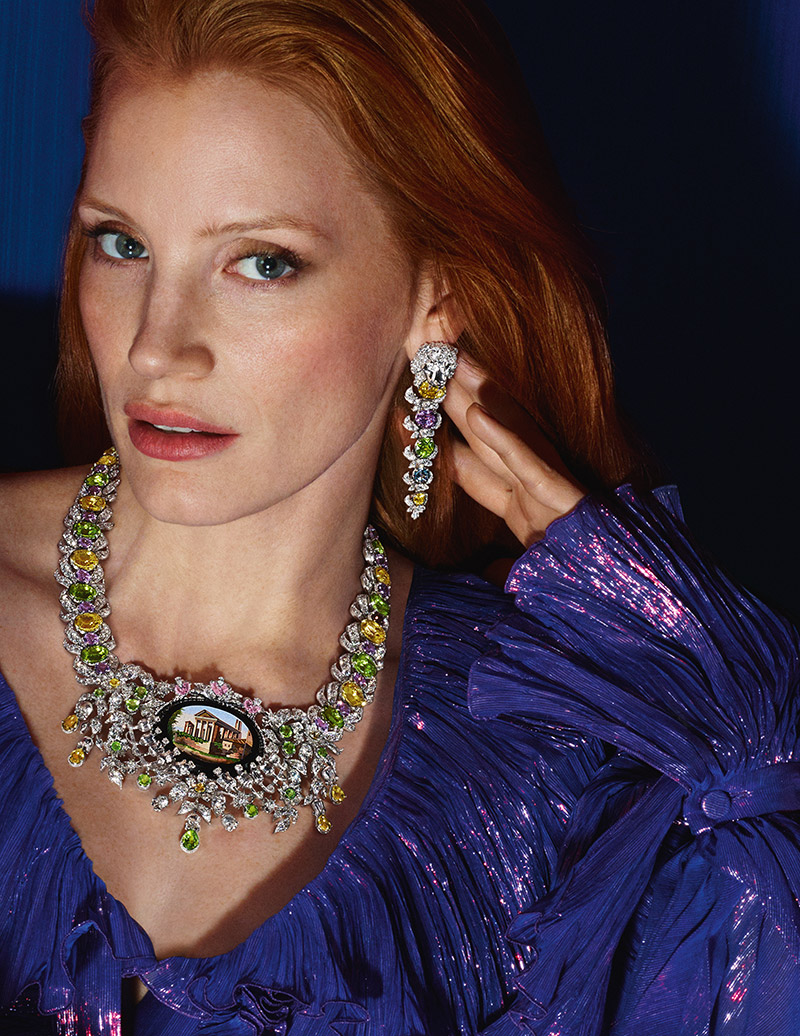 You May Also Like: Designer Collections