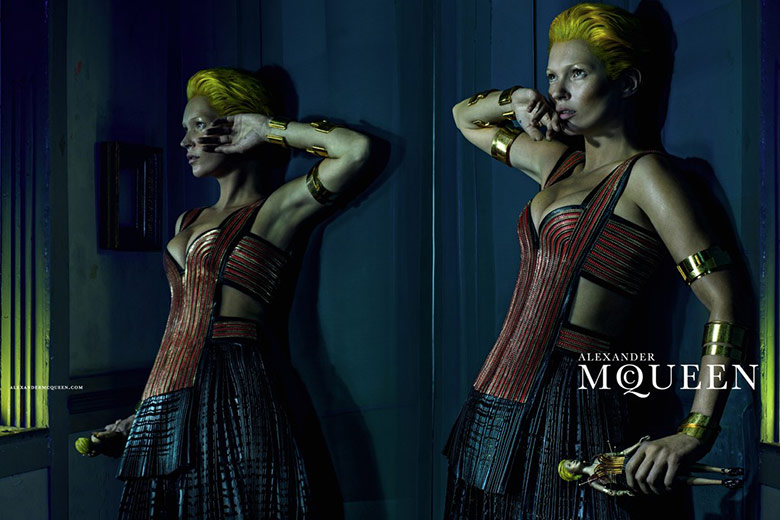 A colorful Kate Moss is working the Spring/Summer 2014 collection in the brand's latest campaign. Holding on to a doll, which shares the same electric hair color and dress as herself, one could only assume that the doll is a copy of its owner, Kate Moss, which strikes as a disturbing but somewhat unique and bewitching prop to the fashion house' campaign.
SEE ALSO: Kate Moss & John Galliano for Vogue UK December 2013
The Alexander McQueen S/S 2014 collection is all about the woman warrior, a persona Kate Moss finds no difficulty embodying in this strong and powerful campaign signed Alexander McQueen.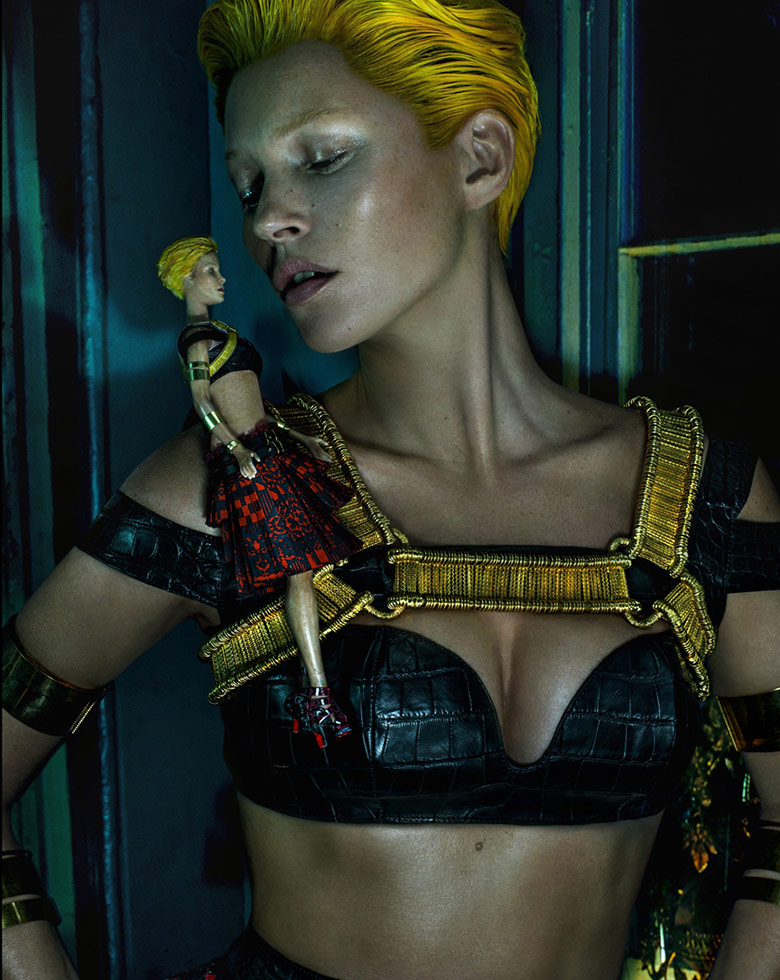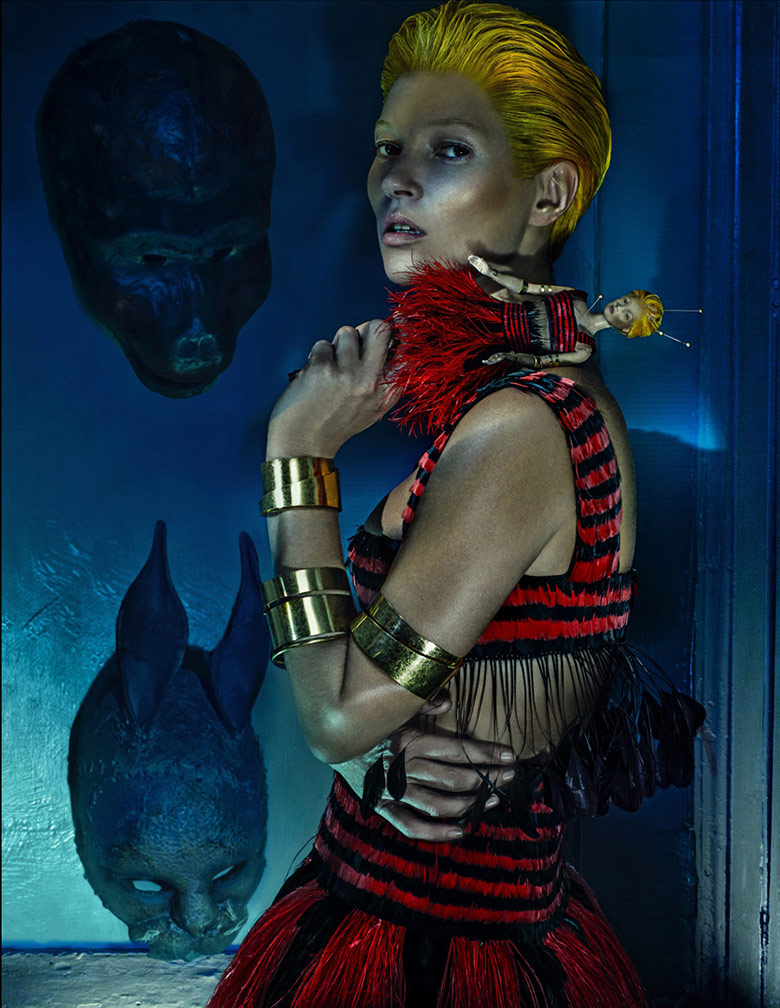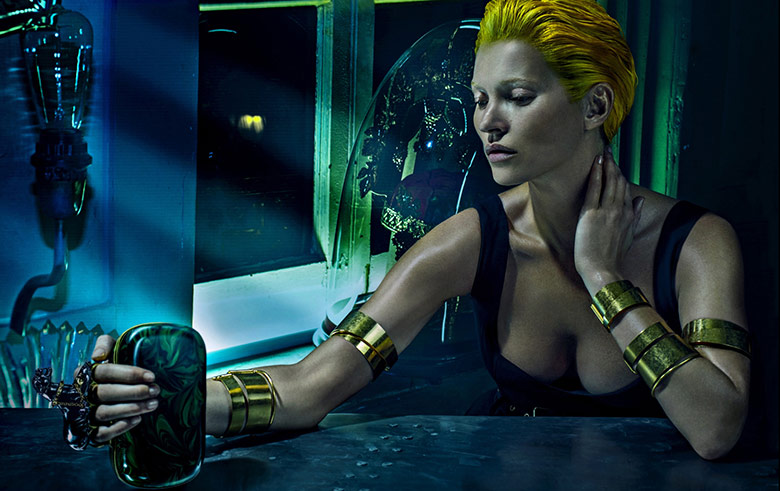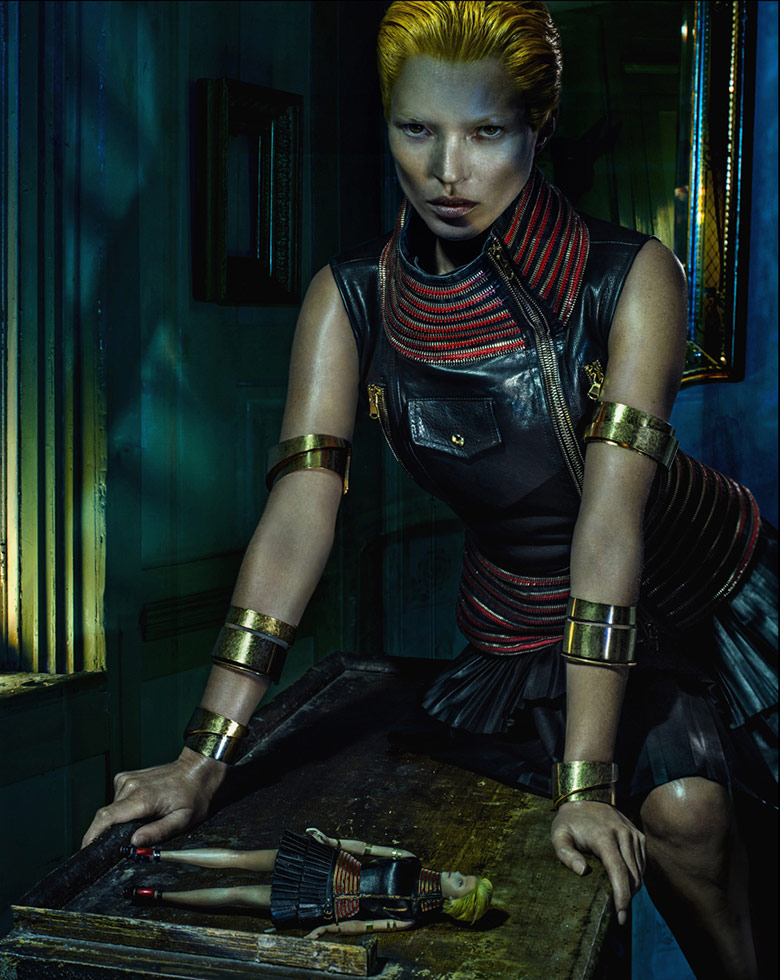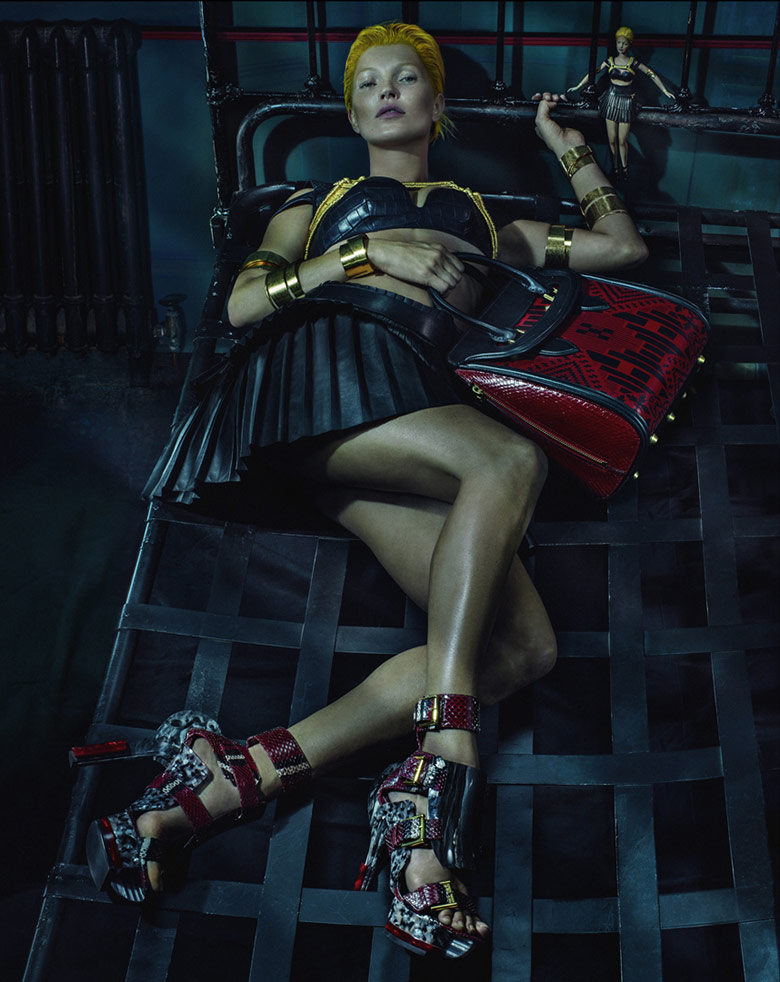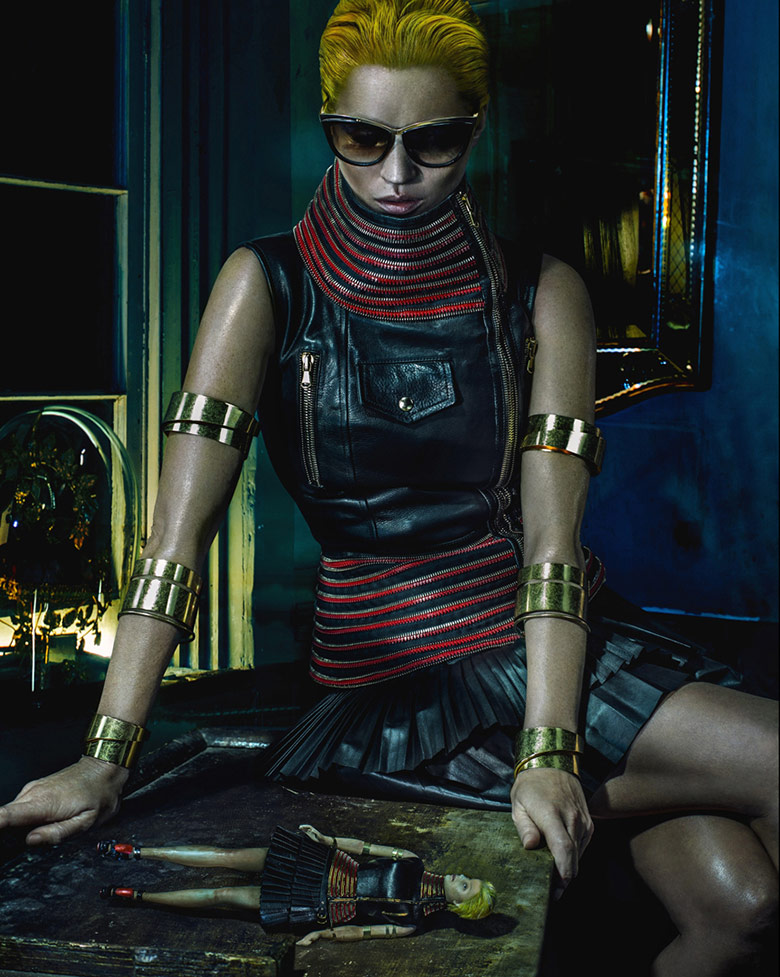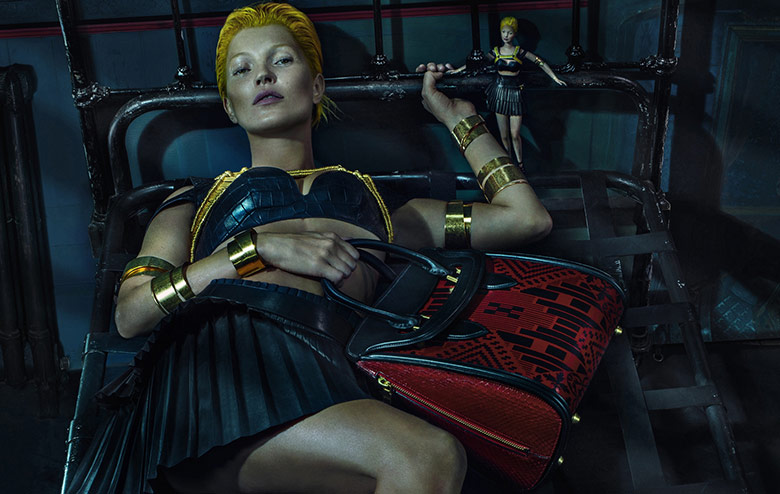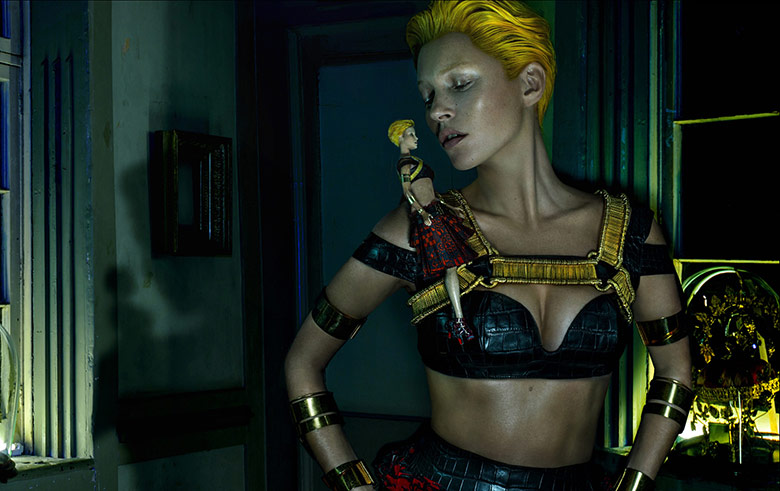 Text by Marija Filipova