Photographed by Zoë Ghertner, the story is an exploration of character starring cross-disciplinary talent including Ever Anderson Achol Ayor, Emma Corrin, Kendall Jenner, Esther McGregor, Quintessa Swindell, Karolin Wolter and Lim Yoona. They are united in their courage and desire to challenge convention and in their distinctive beauty and sense of style.
They are wearing a collection that plays on by now iconic Miu Miu thematics: versions and subversions of uniform; the reproportioning of wardrobe archetypes including tailored jackets, shorts, trousers, skirts and shirts; references to sportswear and utilitarian outerwear embellished with oversized patch pockets, here re-imagined in silks and in a muted colour palette. The flip-flop sandal becomes a studiously strange hybrid sock boot. Looks are layered – an indication of the complexity of the people wearing them.
Miuccia Prada has continuously searched for contemporary notions of appeal and allure in clothing. For all its rarefied understanding and acknowledgement of the importance of fashion, there is a humanity at play here that affords the freedom to be as serious or as playful, as fragile or as powerful and as dressed up or as understated as, at any given time, we may wish to be.
You May Also Like: Fashion Models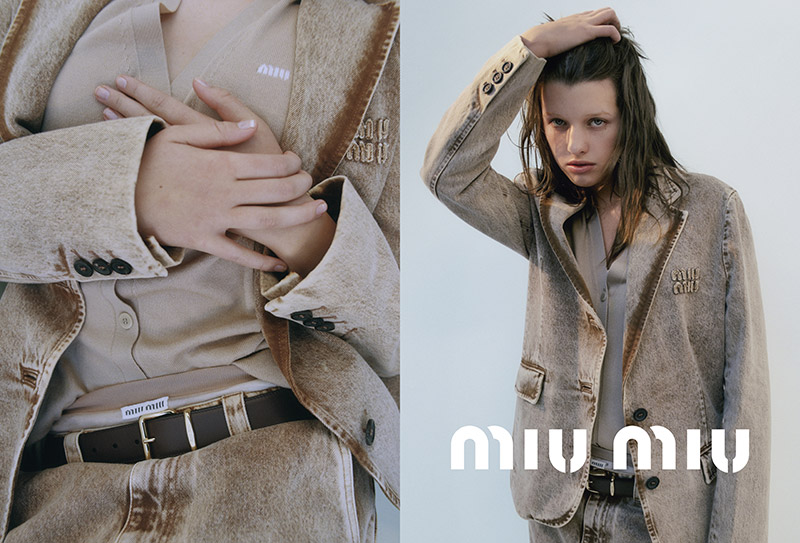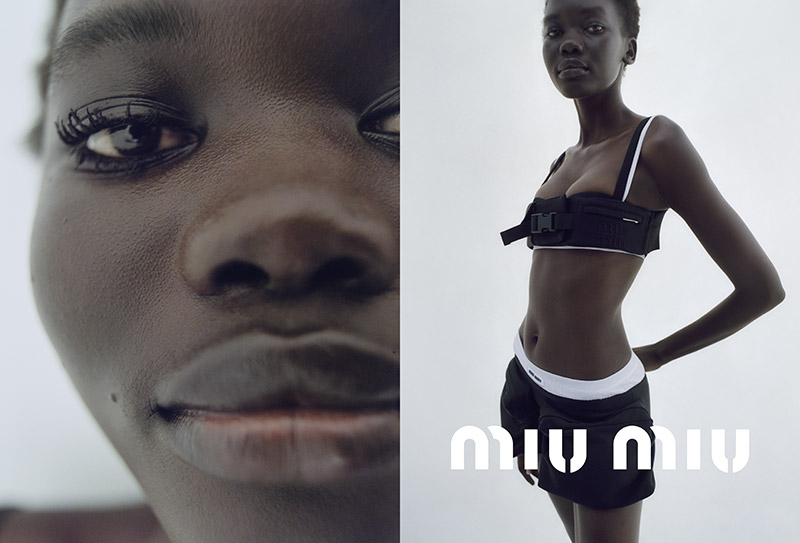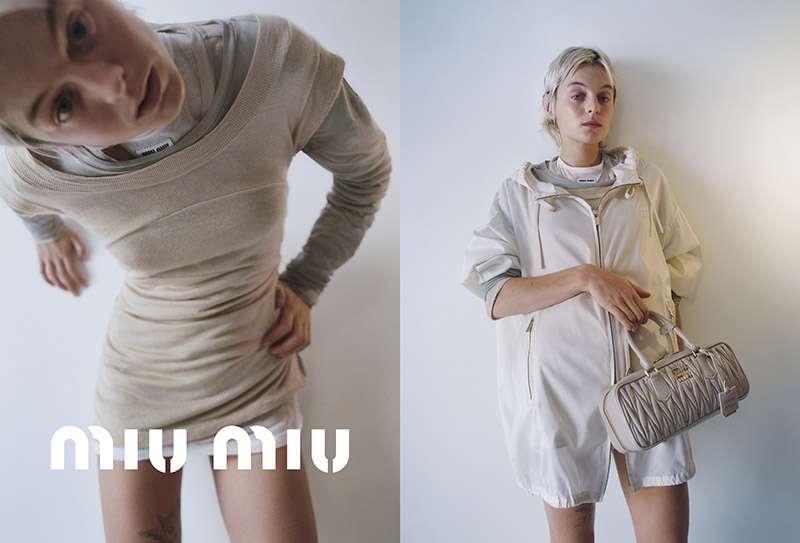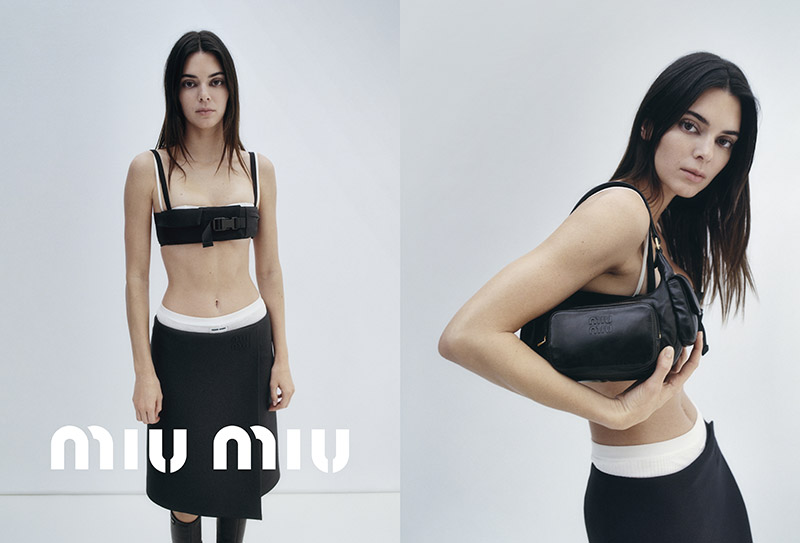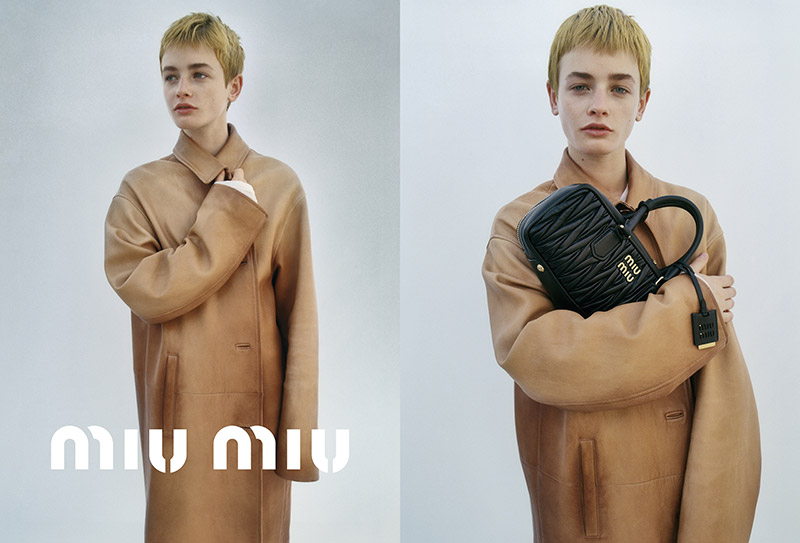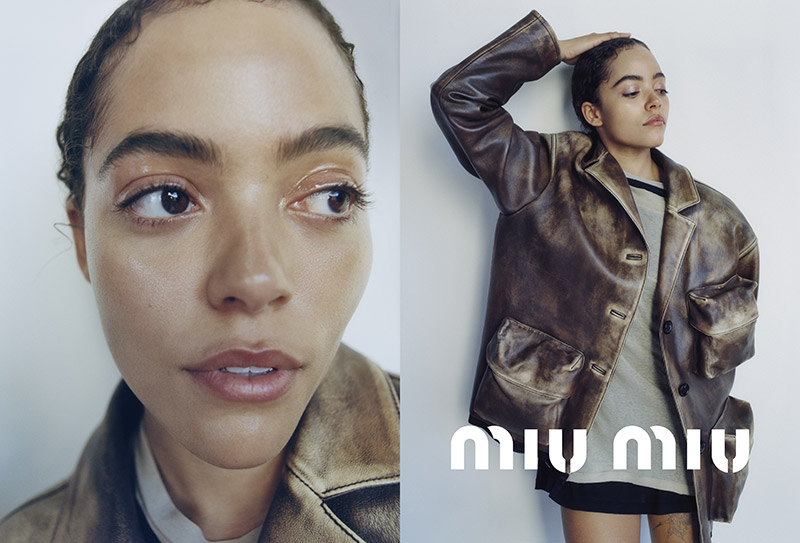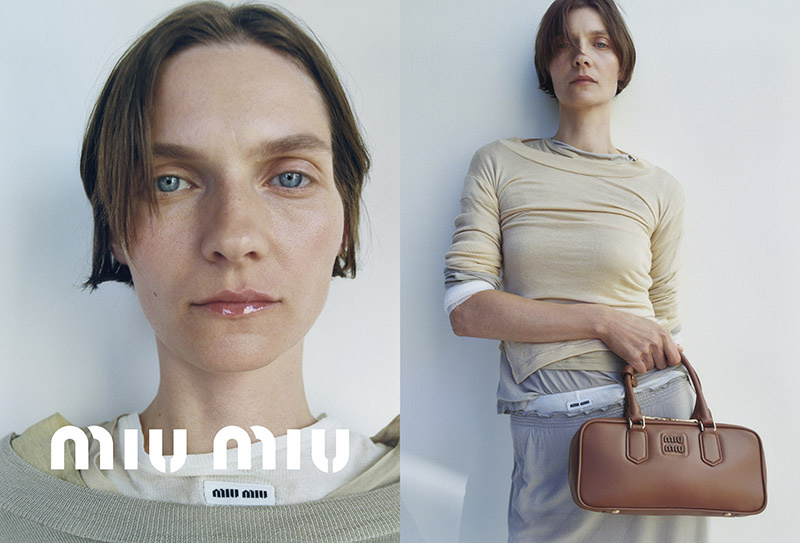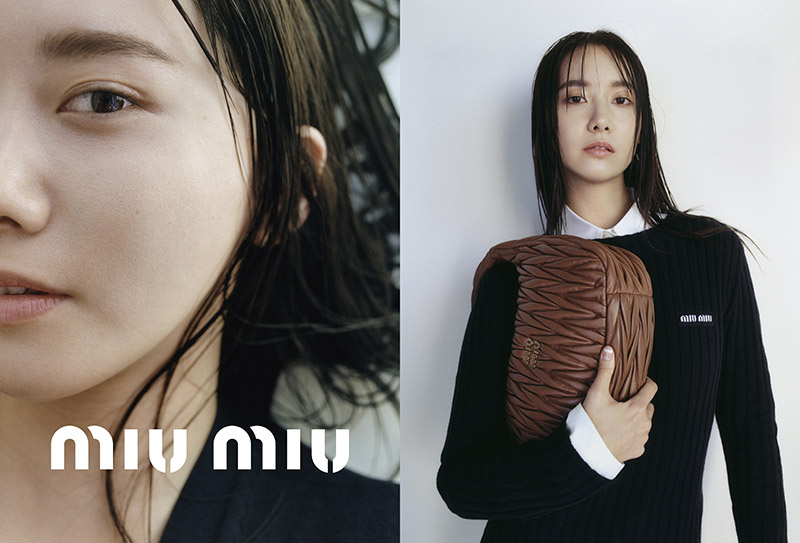 You May Also Like: Fashion Campaigns