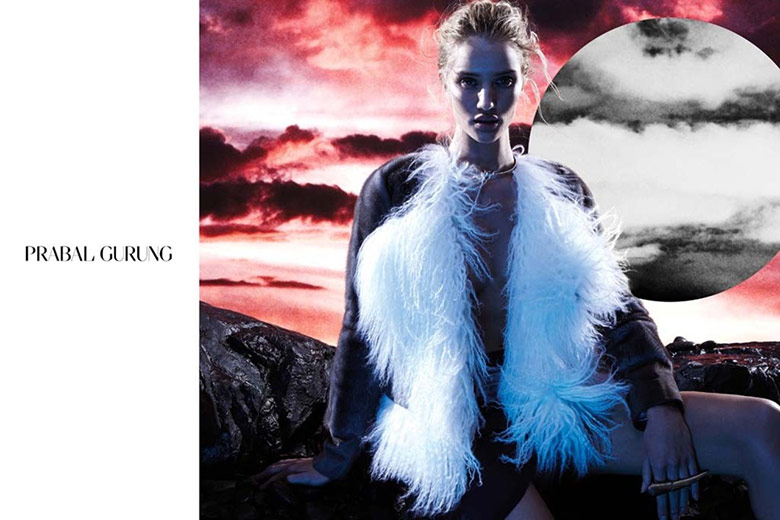 Daniel Jackson shoots looker Rosie Huntington-Whiteley for the Prabal Gurung Fall/Winter 2014/15 Ad Campaign. Surrealism and adventure, the two keywords of Prabal Gurung's most recent campaign featuring the British knockout, Rosie. Having both beauty and elegance in common it seems like it was only a matter of time before the Gurung and Rosie collaboration would kick off, and so it has, and we salute it!
SEE ALSO: Rosie Huntington-Whiteley goes classic chic for V Magazine Summer 2014
After numerous striking captions by Gurung regular, photographer Daniel Jackson, it was no surprise that the brand would pursue their creative teamwork for the fall/winter 2014/2015 campaign and take it one step further on their surrealistic trip towards fashion mania. This time we see the graceful Rosie standing on rocks in front of a dramatic sky whilst exposing the latest silhouettes of Prabal Gurung's autumn friendly collection that includes exquisite furs, eye-catching gowns and slim knits.