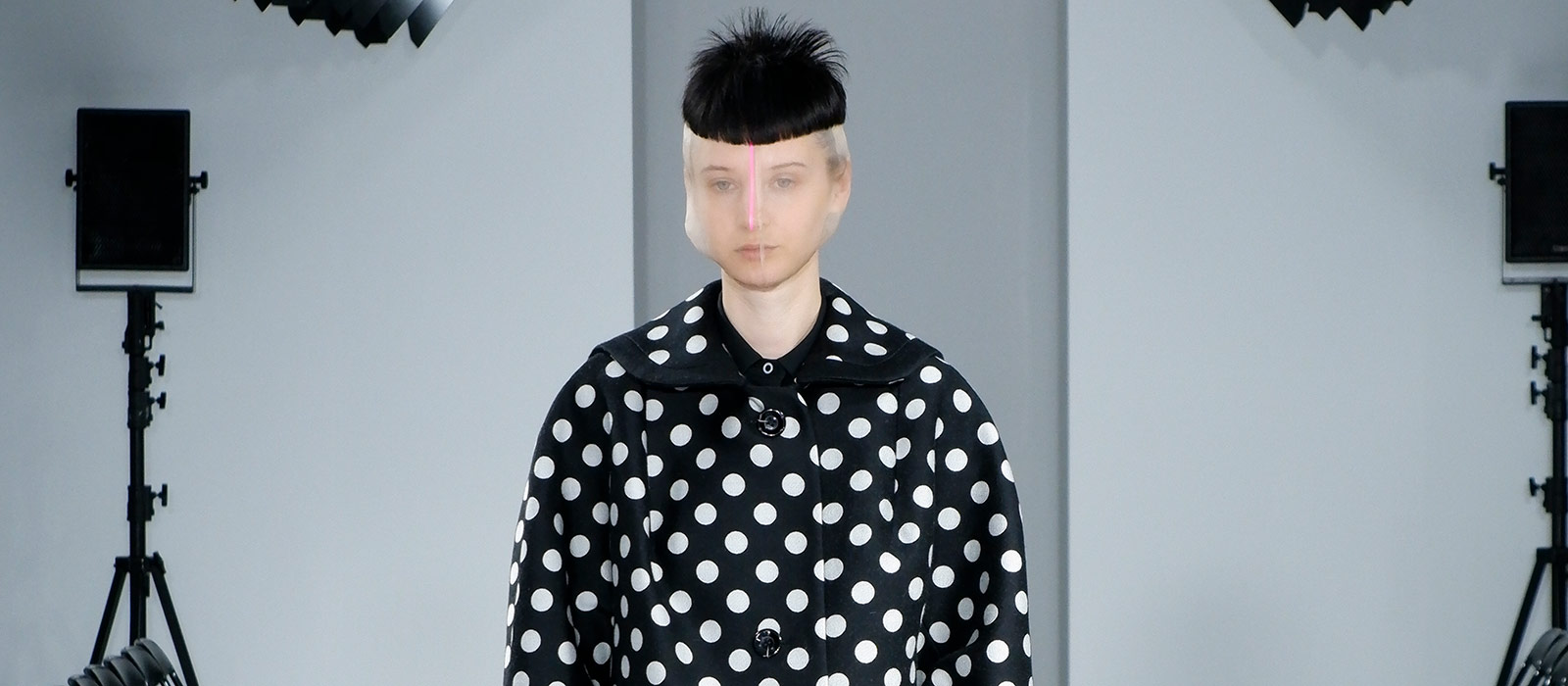 Anrealage
Fall/Winter 2021

Building on last season's collection, HOME, for Anrealage Fall/Winter 20/21 season Kunihiko Morinaga explores the blurring of the usual and unusual in the Covid-19 era, in a wardrobe straight out of a topsy- turvy world where the sky becomes the ground, the ground the sky.
Life lived through digital screens has no top or bottom; gravity and mass are flipped and everything floats upwards. Presented virtually on March 8th on an audience-free catwalk as part of digital Paris Fashion Week, wardrobe classics are juxtaposed with their zero-gravity counterparts, with models alternately parading on the ground and the ceiling.
Buttons and hardware slide to the top of a classic trench with a raised collar, confetti-like concentrations of dots, checks and houndstooth motifs accumulate around the shoulders of coats with cocoon forms, and patterned blocks collide around the collars of argyle and Fair Isle knits or cable-knit sweaters and cardigans. Even the House's name tag is sewn upside-down with the care instructions collapsing at the bottom of the label.
With construction details also falling or hanging on the surface of garments as if drawn by this new force, wonky patch pockets and buttons tumble haphazardly across denim and down jackets, with among other playful spins on the gravity theme a colorful apple tree jacquard sweater depicting fruit falling toward the sky.
Revealing contrasting linings, hems gravitate upward on jackets, skirts and rolled-up denim pants, and a series of ruffled dresses are literally worn upside down in a collection that occupies two different worlds, each with their own space and gravity pulling in opposite directions.
Around half of the collection is cut from a specially developed fabric with antiviral properties, while a second footwear collaboration with Foot the Coacher, Authentic Shoe & Co., features classic leather boots and shoes, their laces magically suspended midair.
With this elaborate collection, Kunihiko Morinaga creates his own images of a floating world in which clothes seem to hover or fall depending on the point of view ̶ treading new GROUND.
---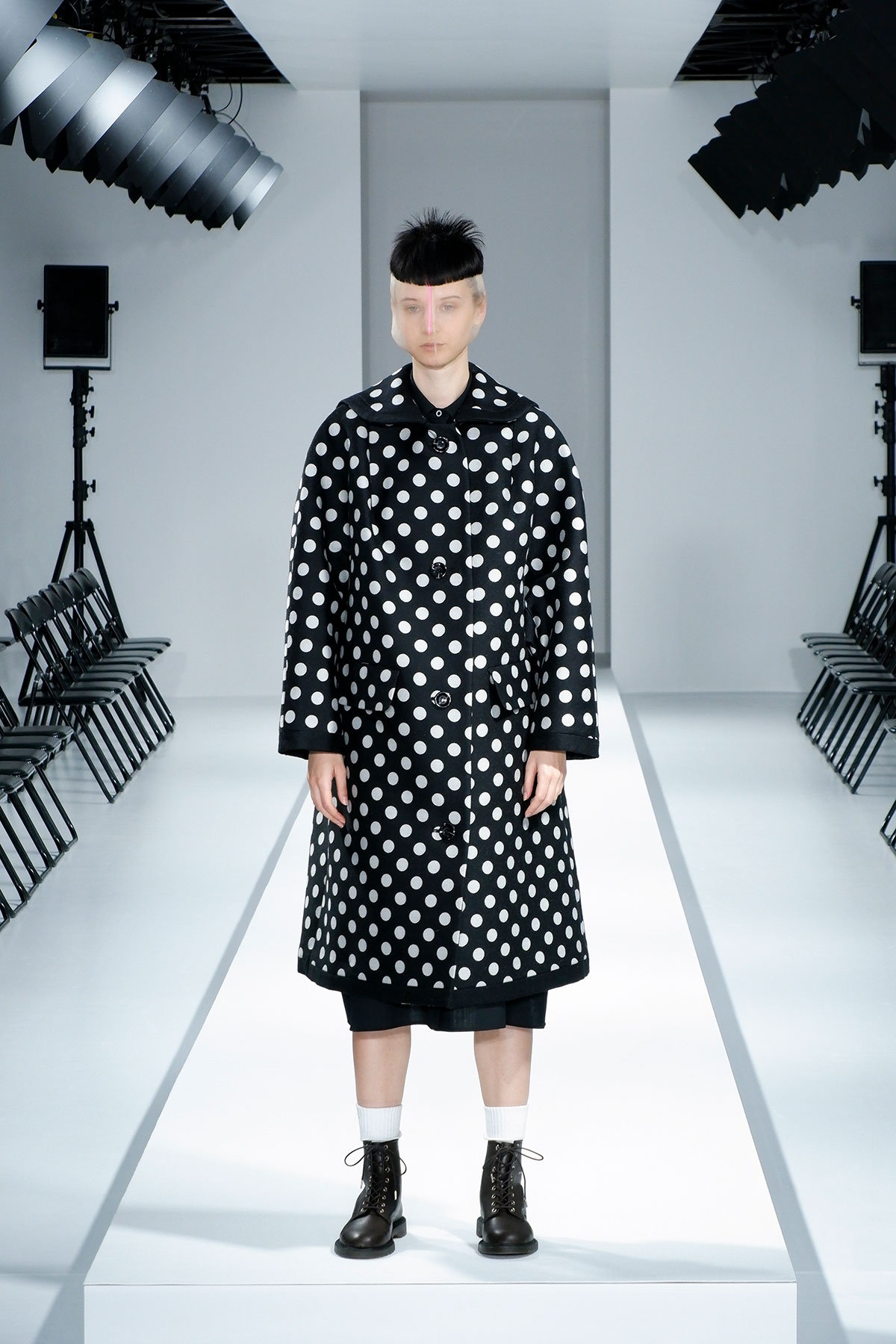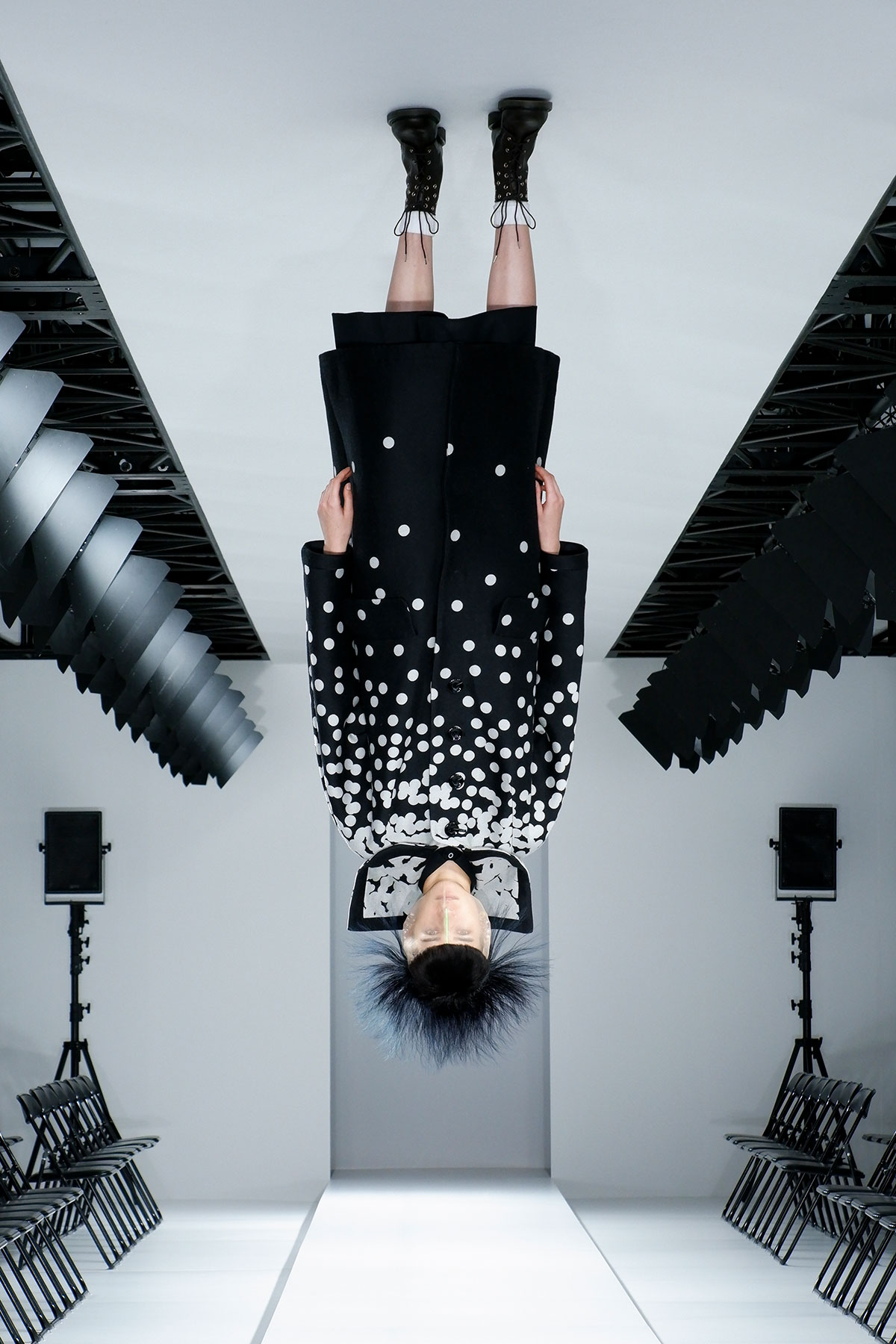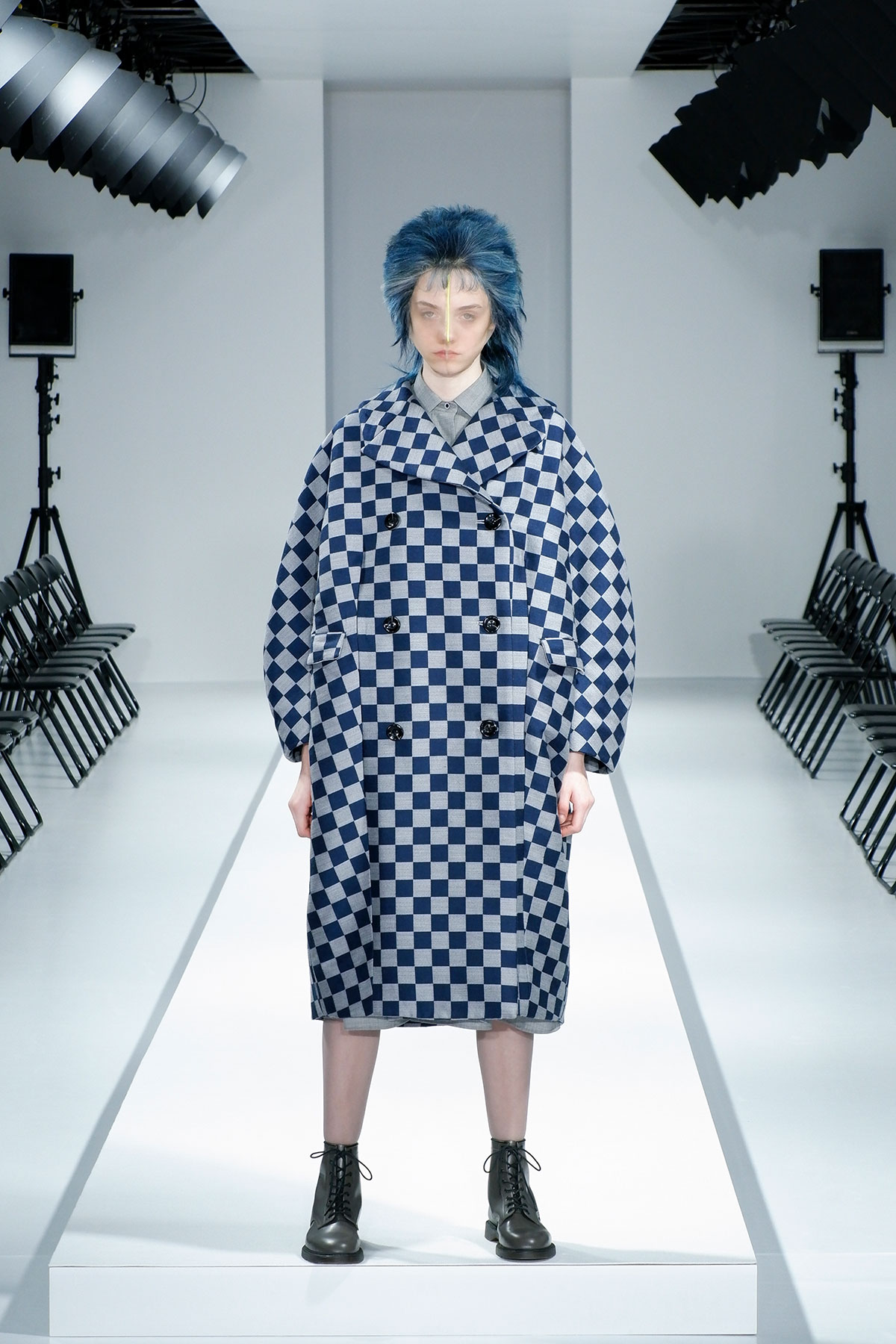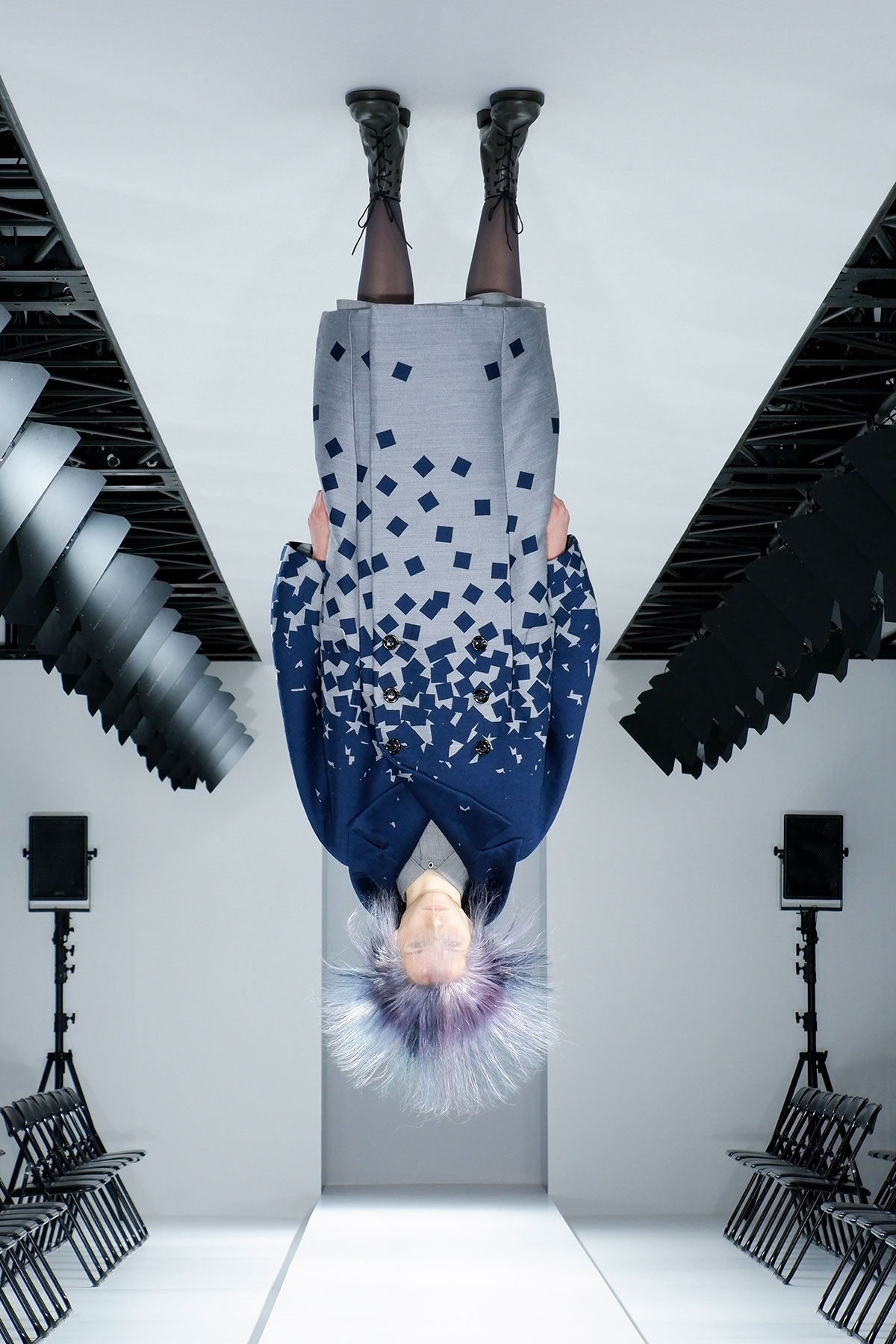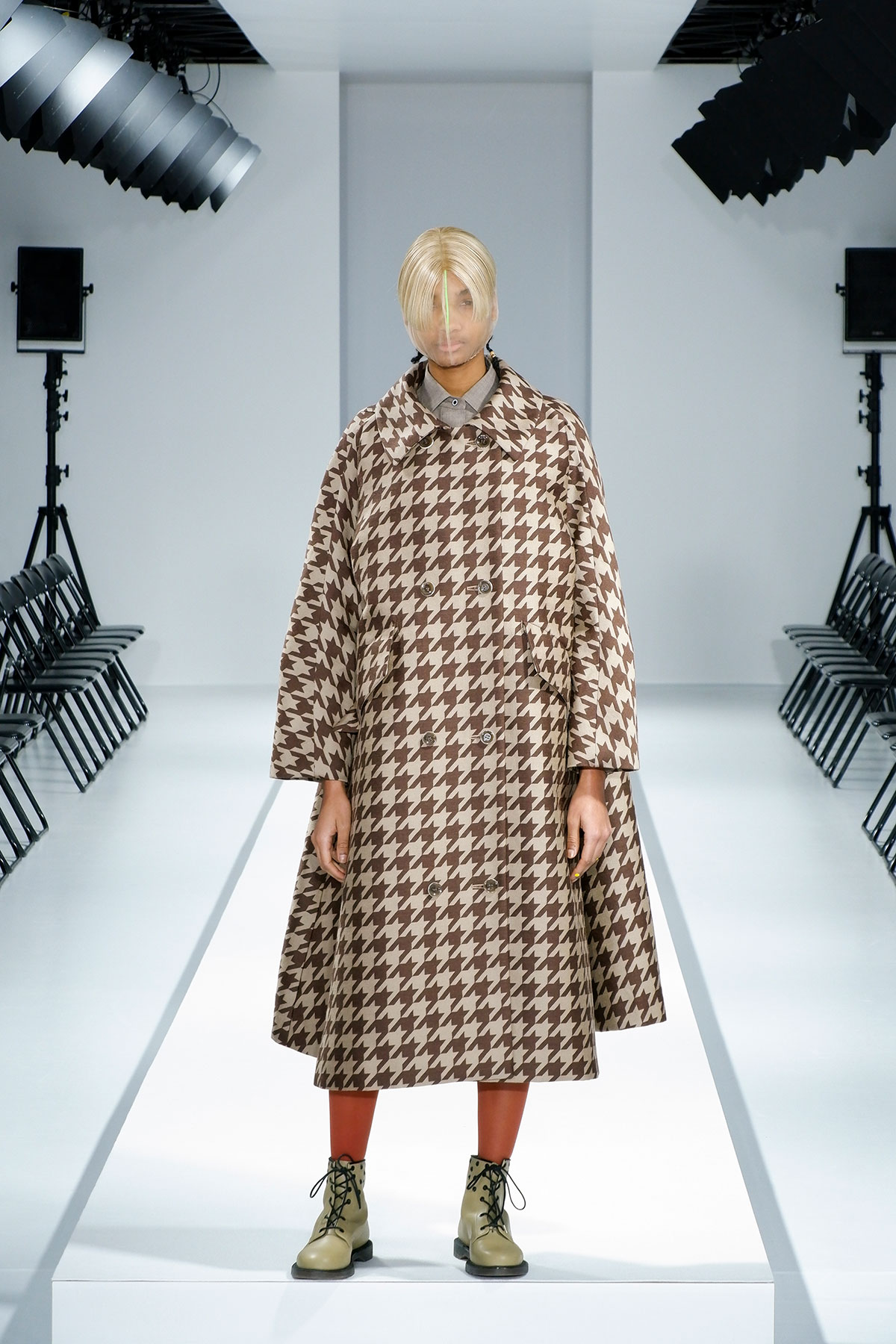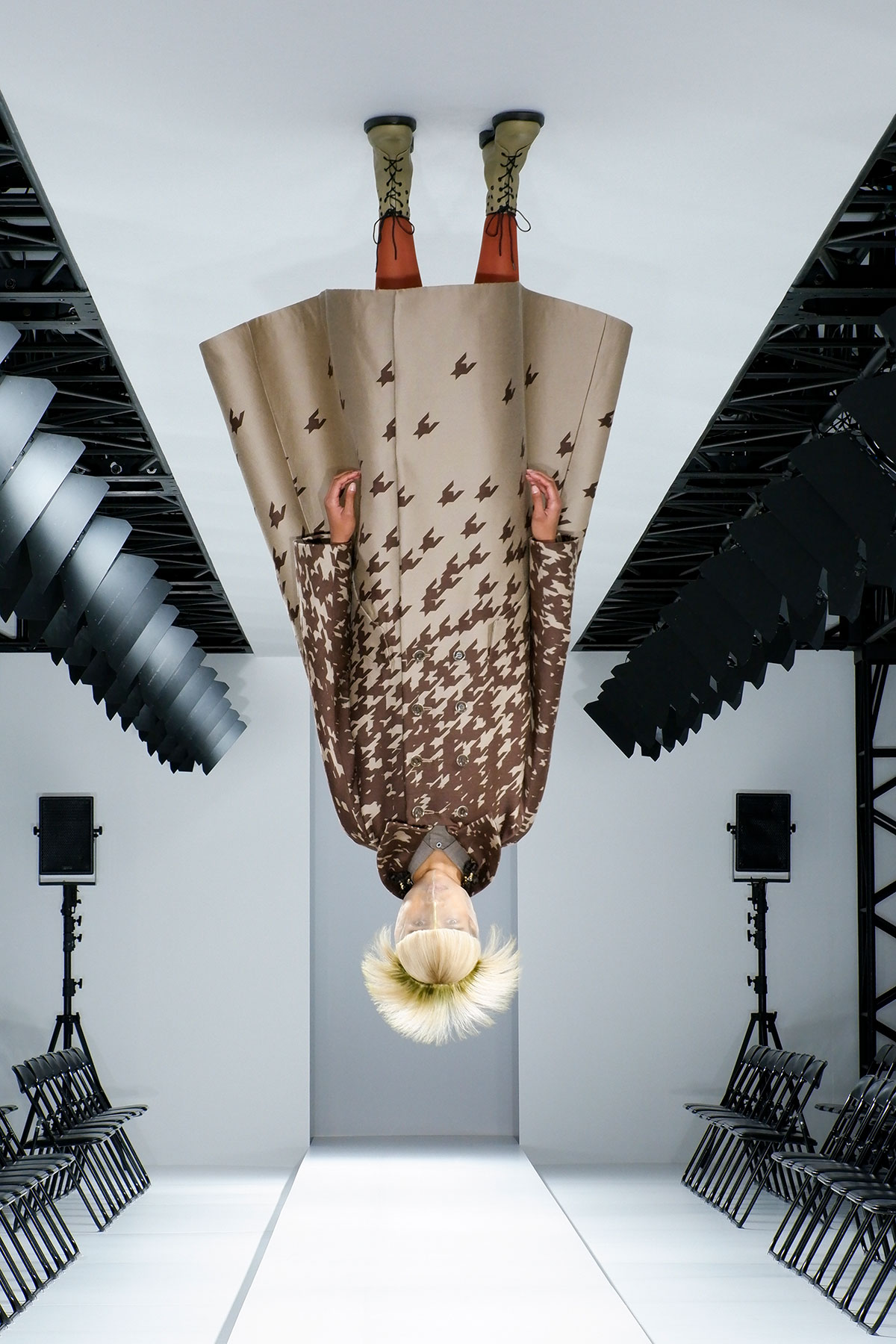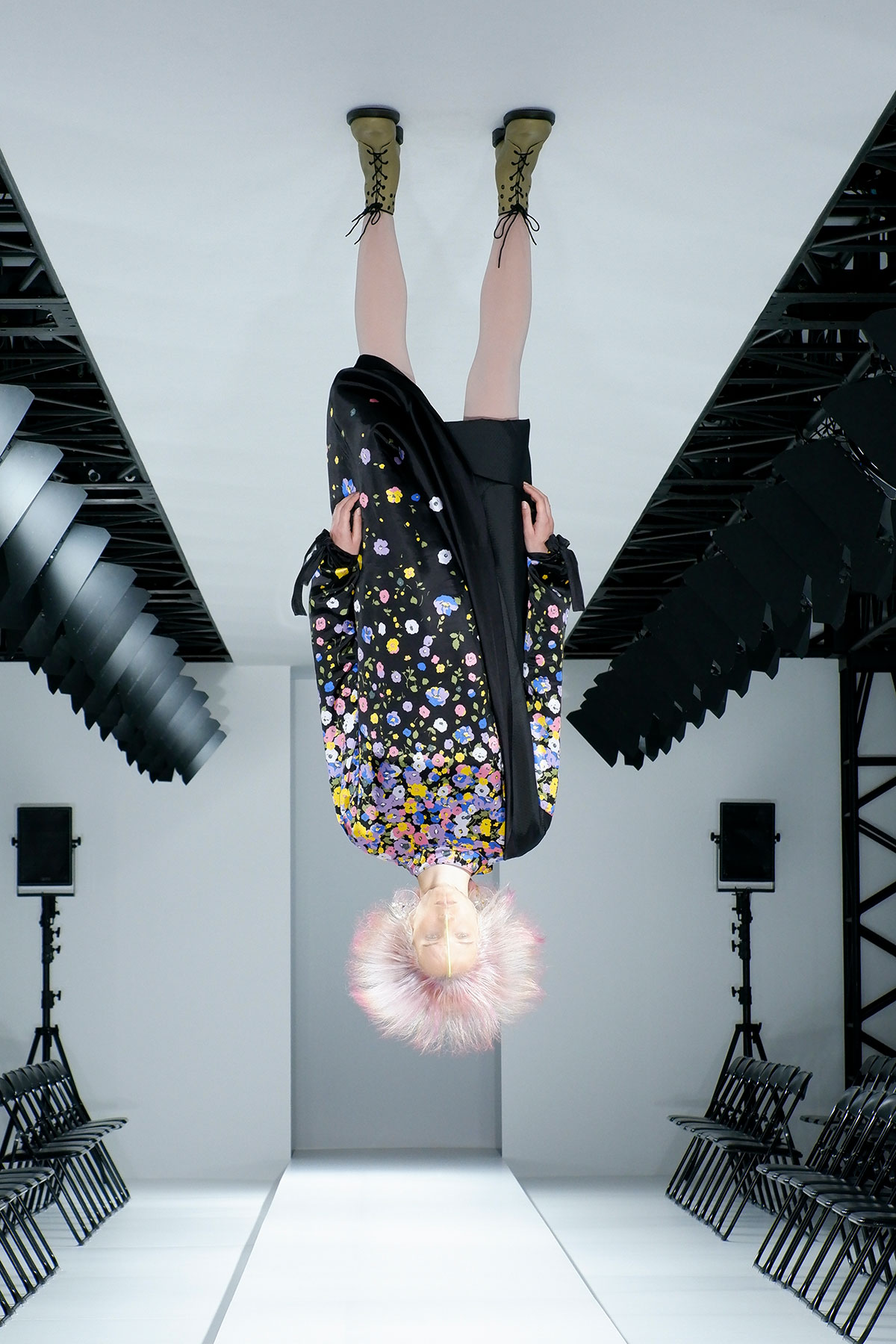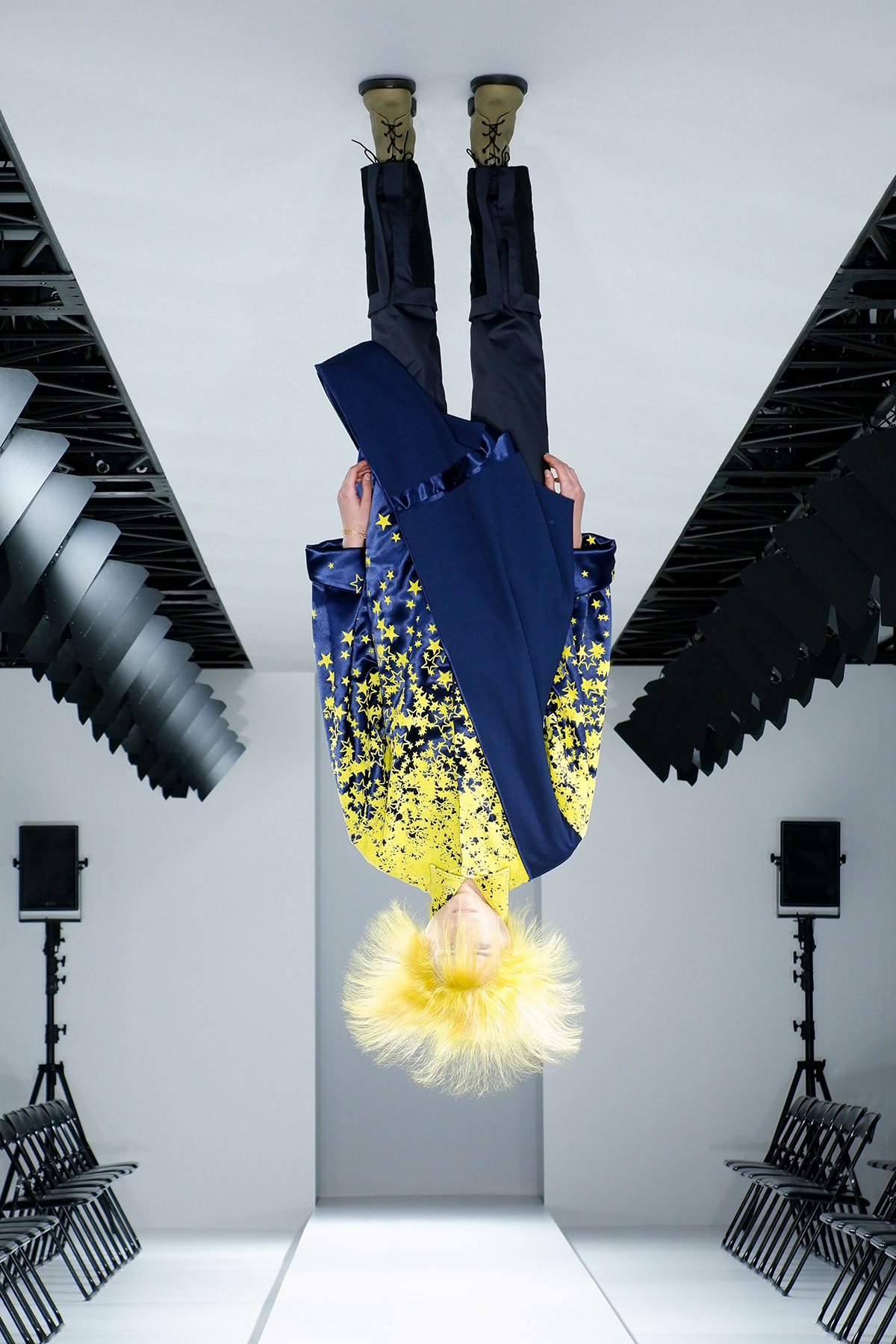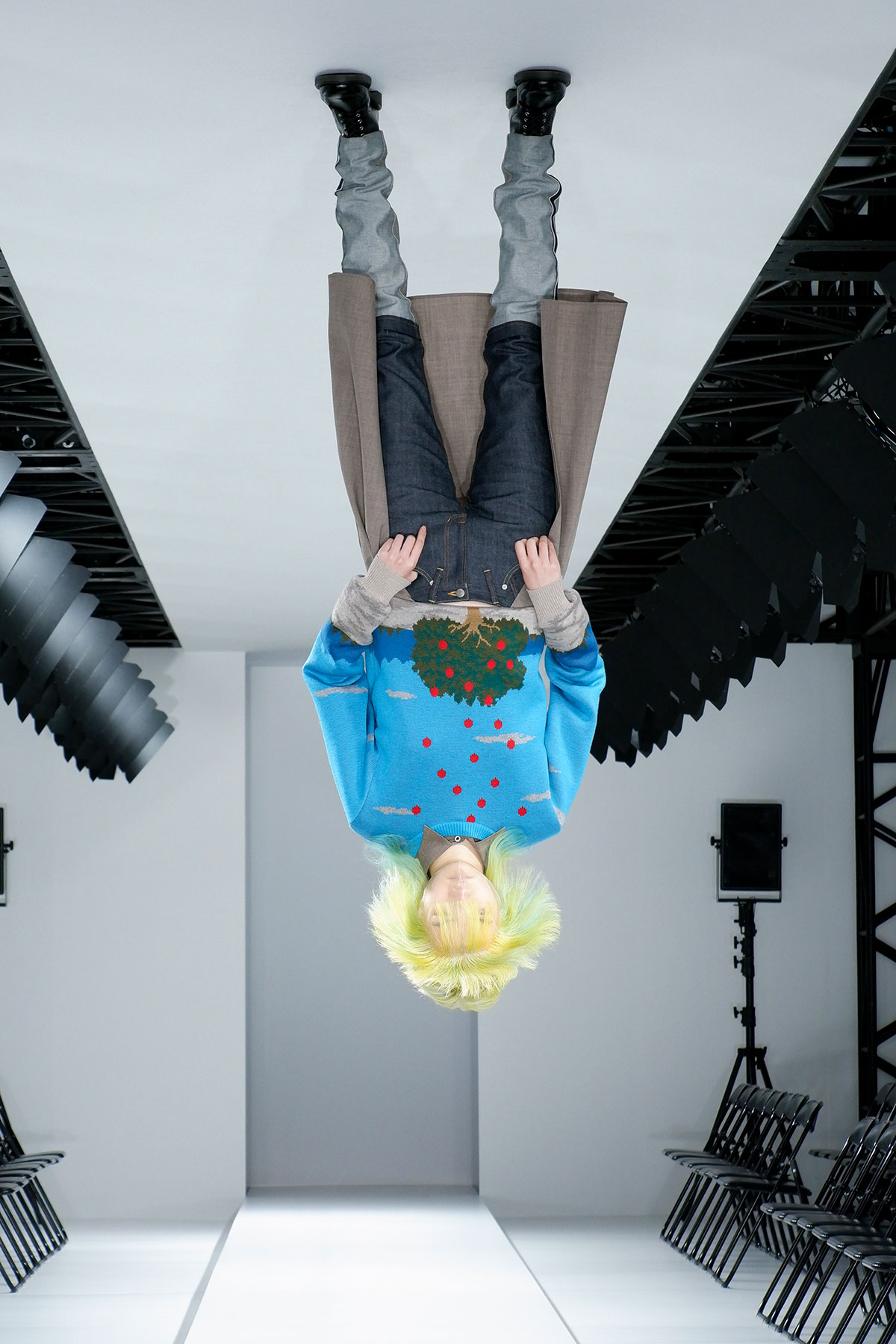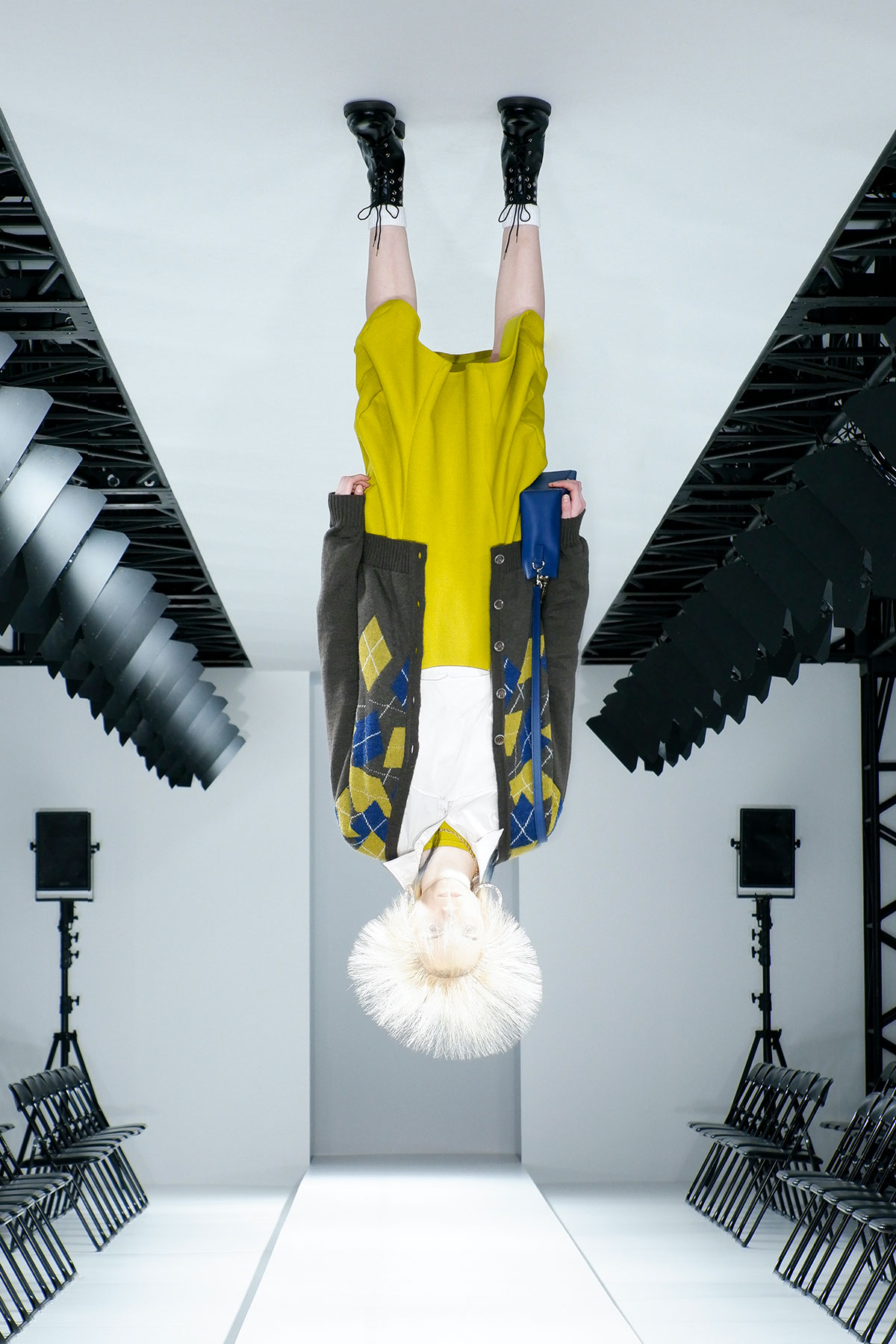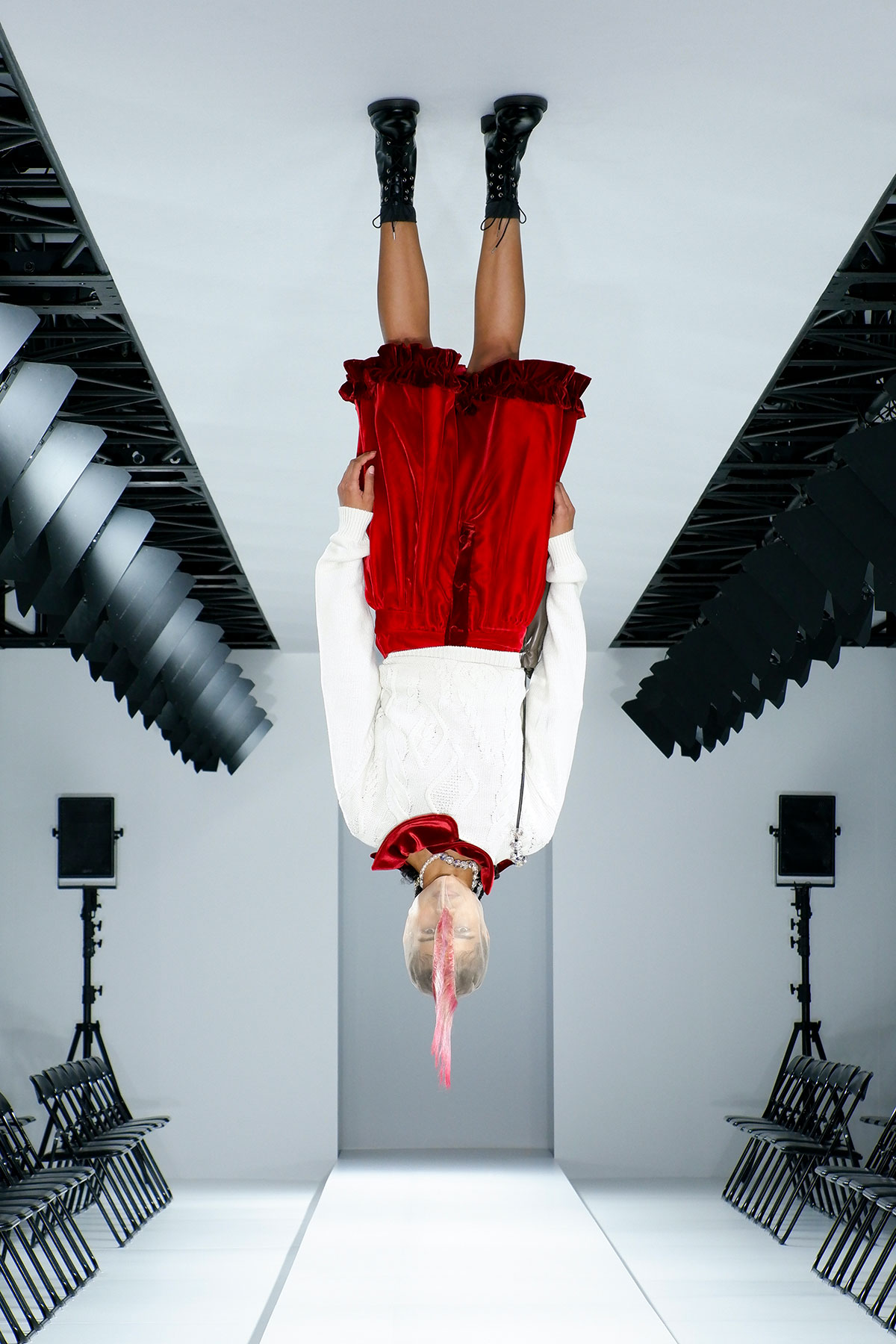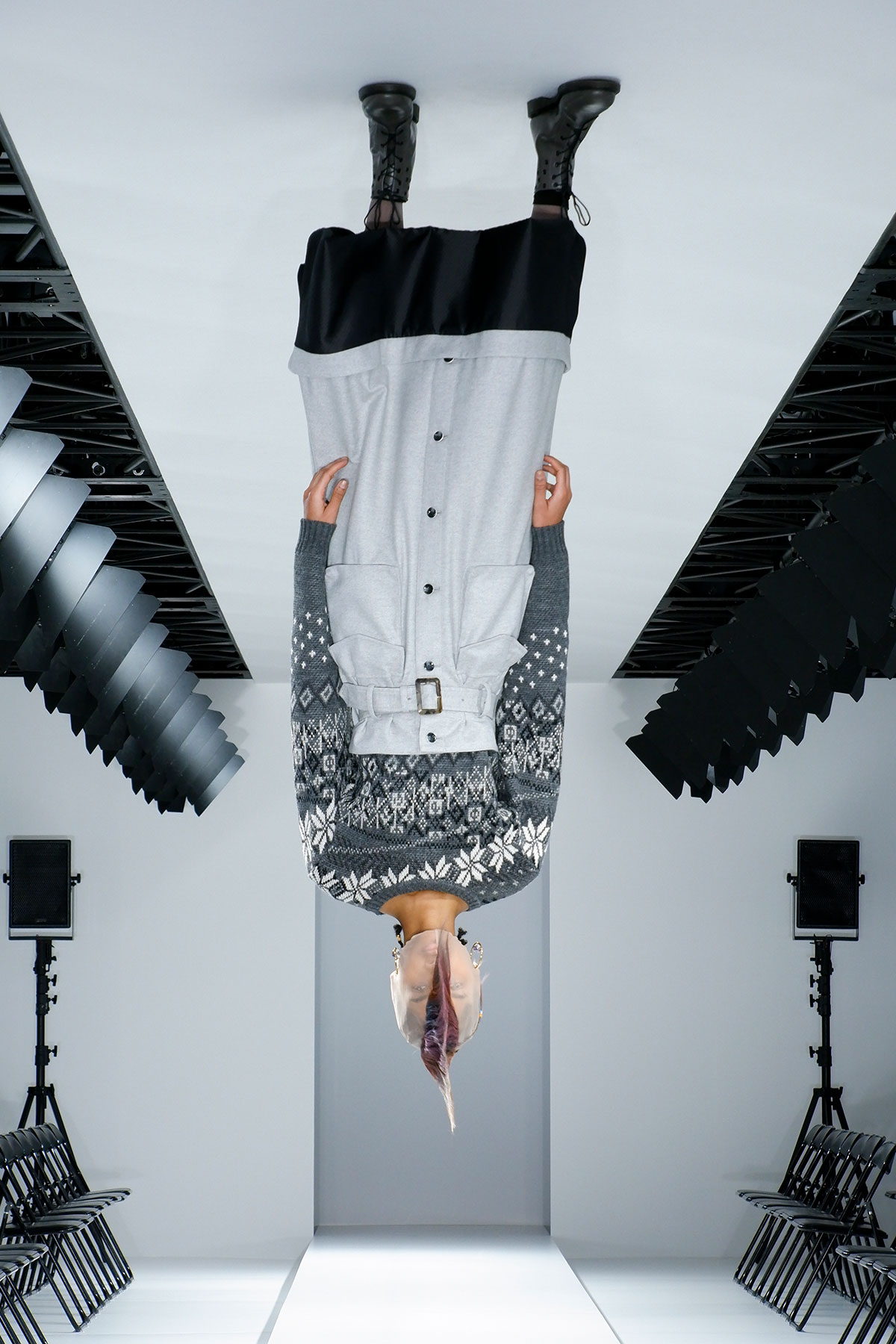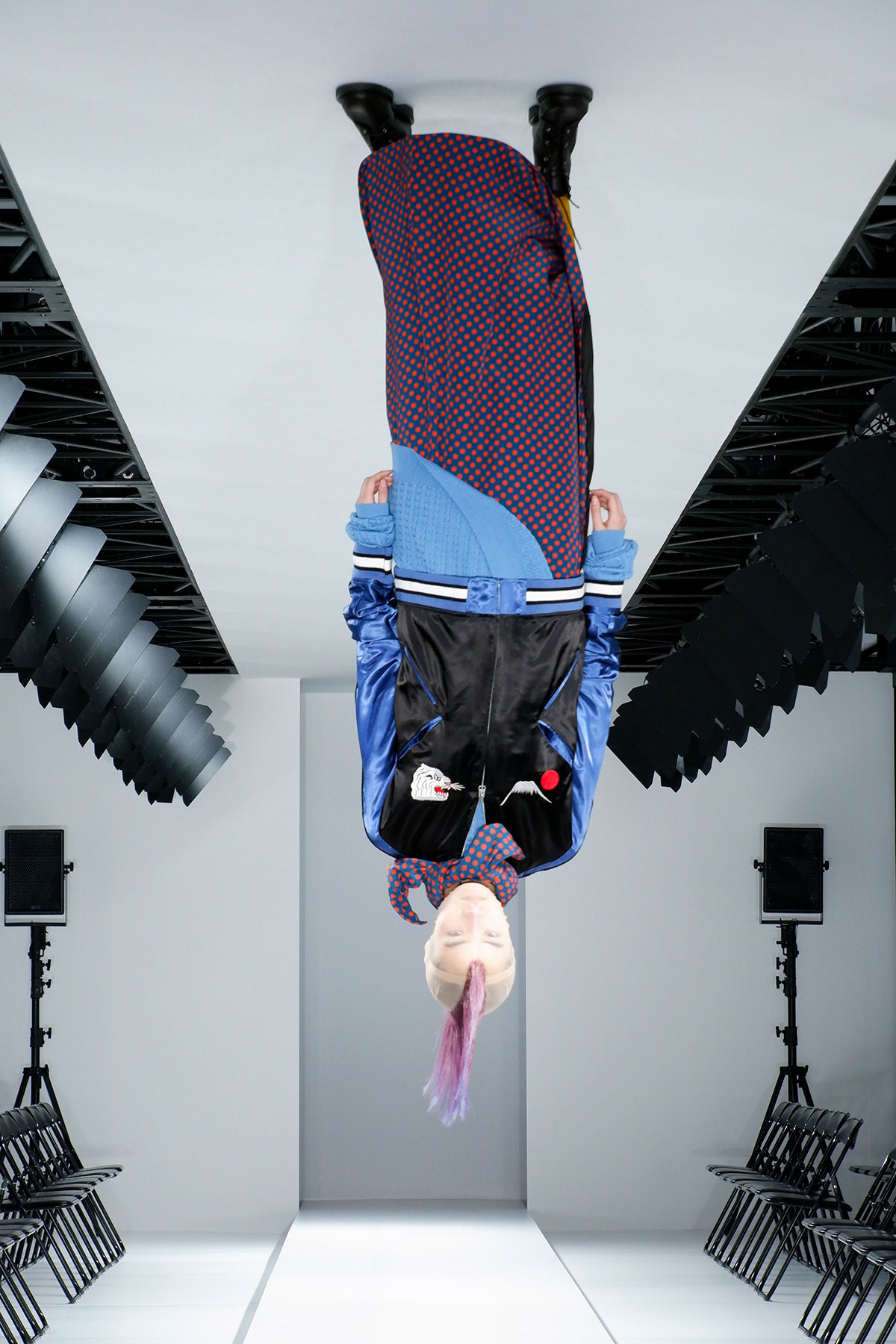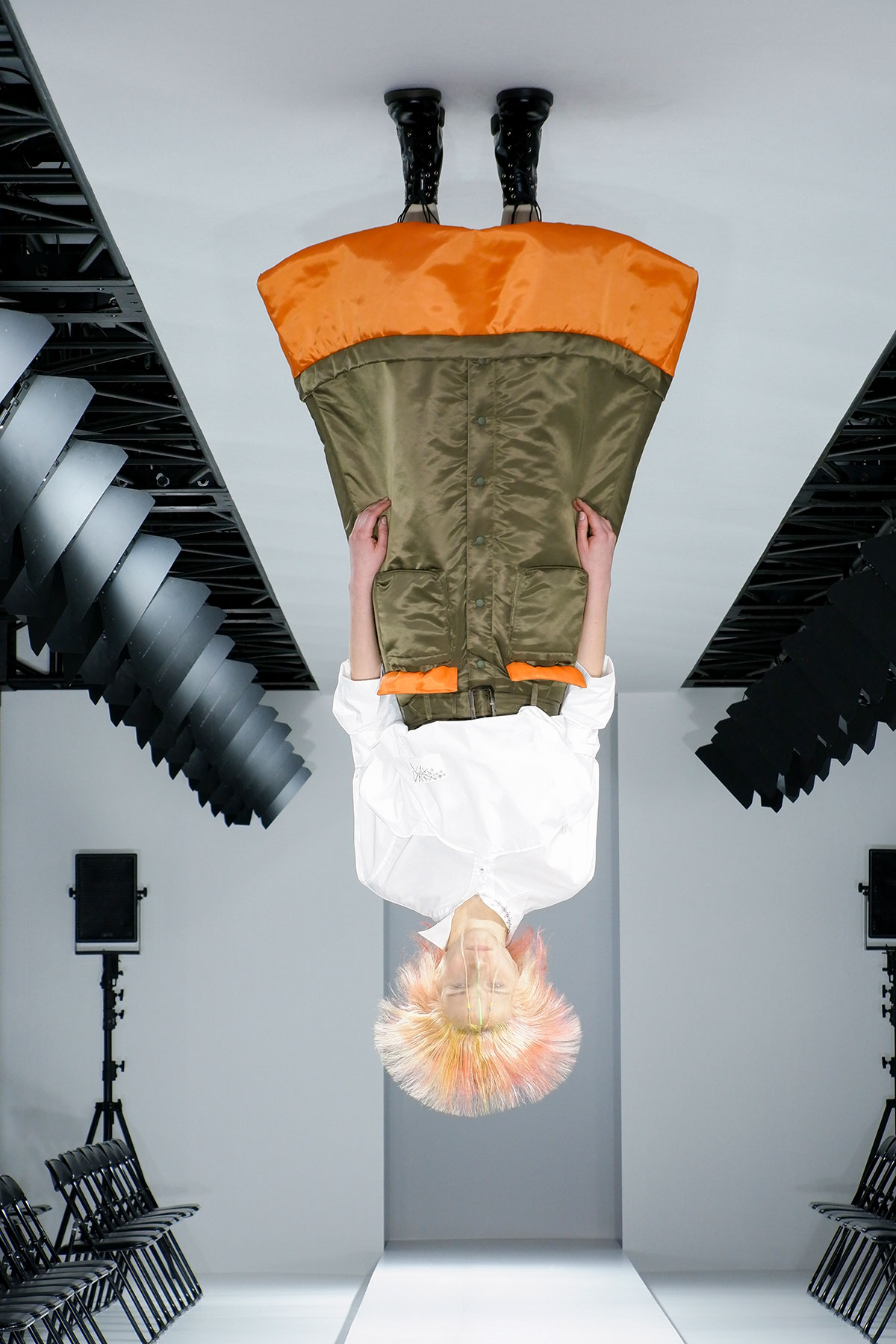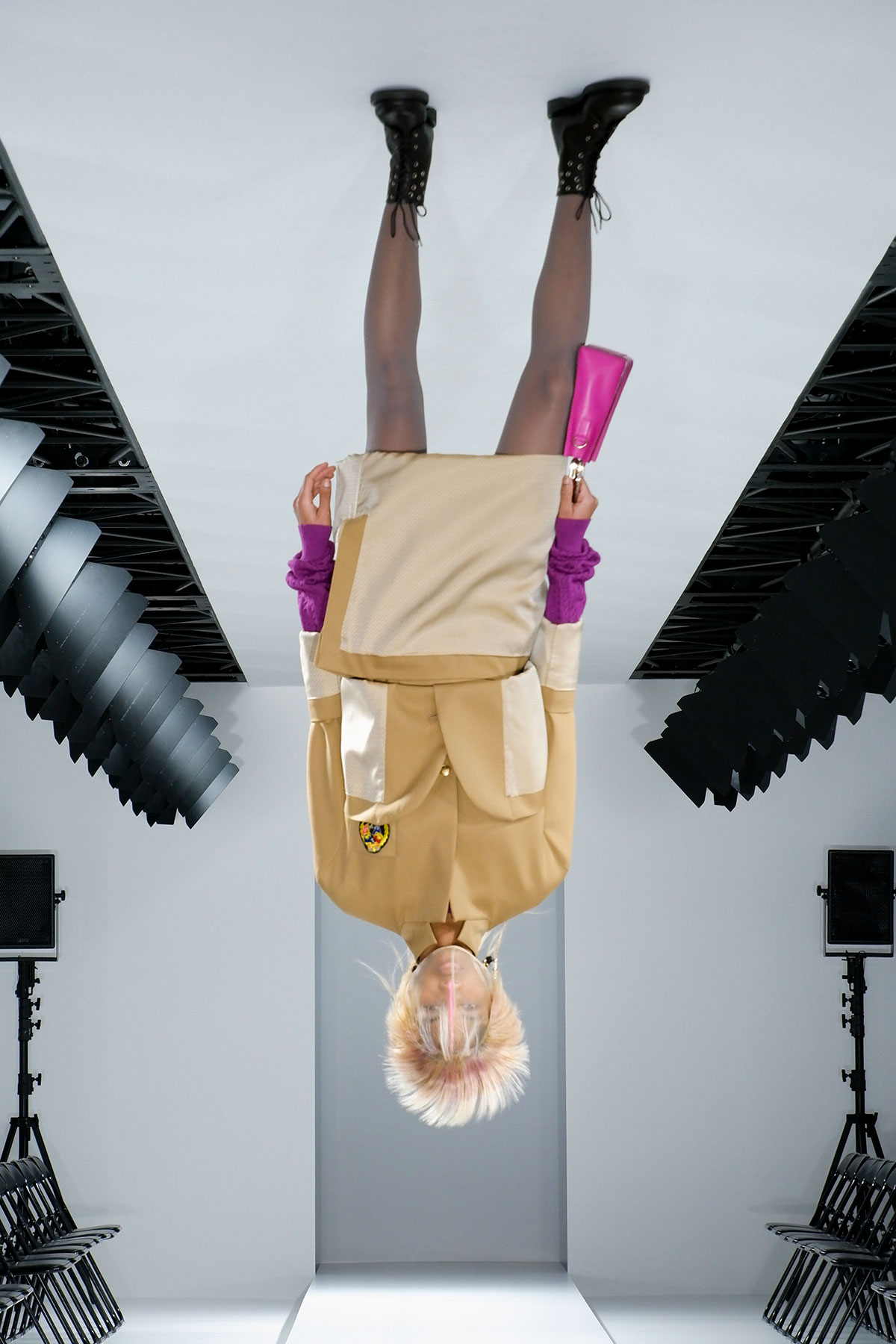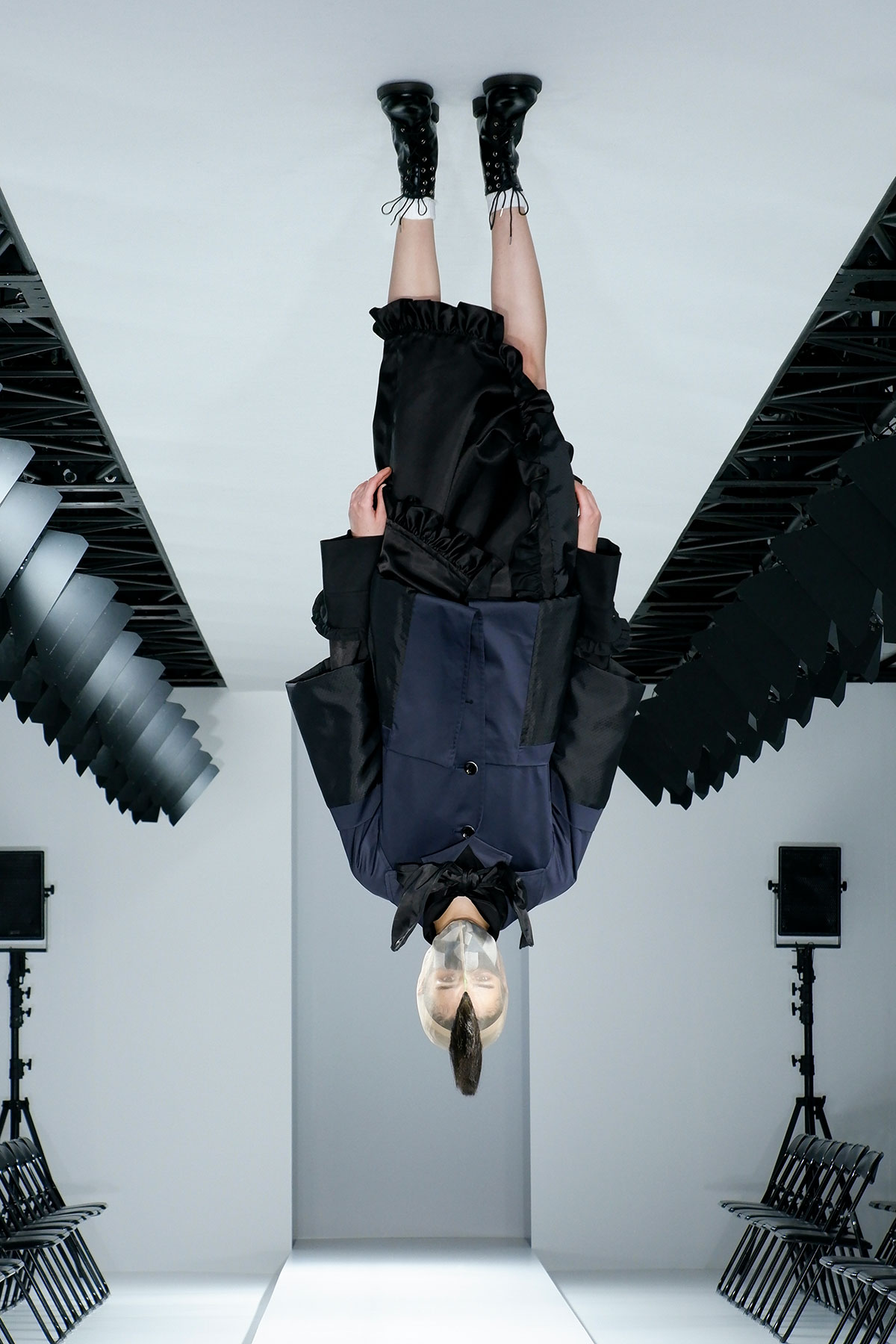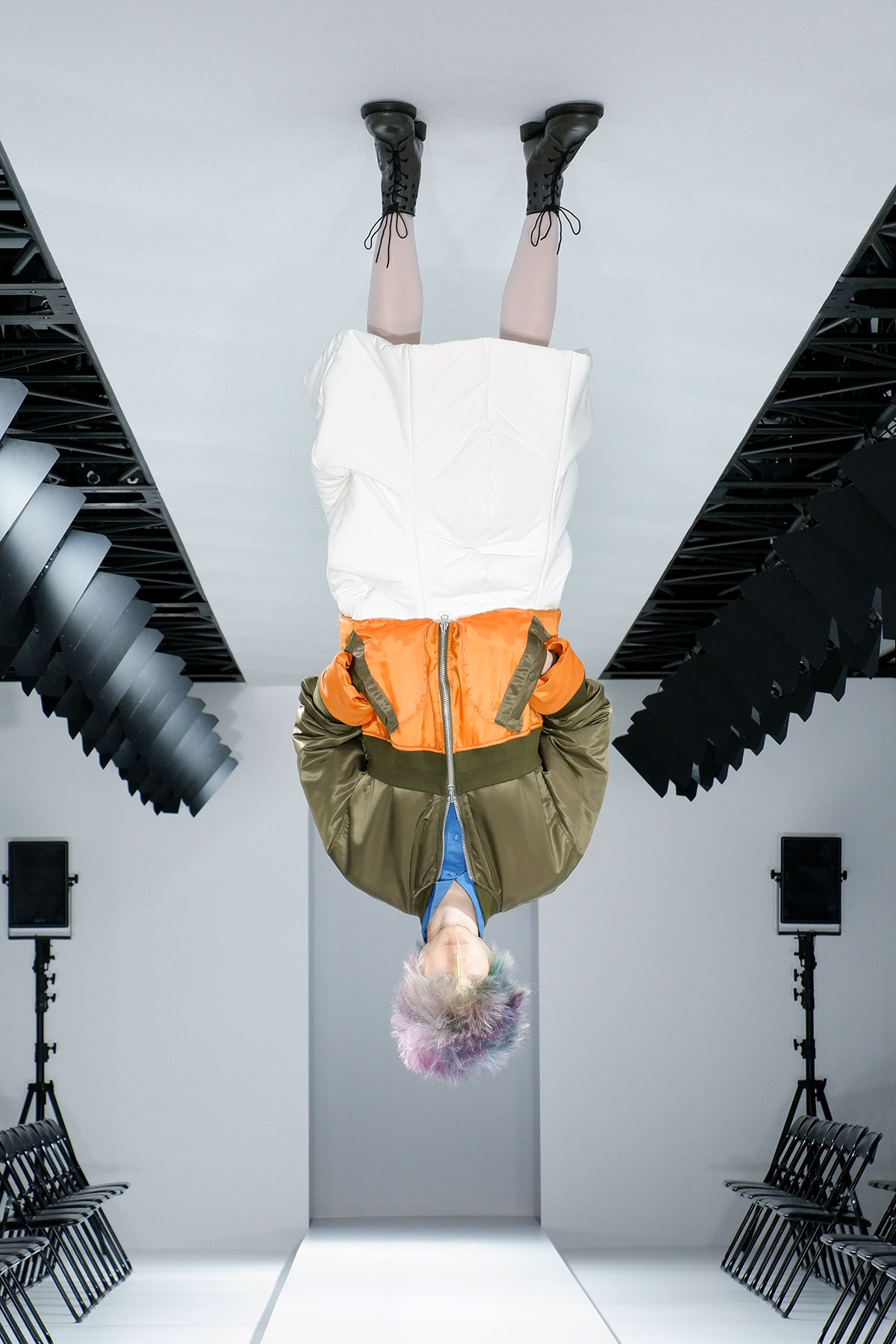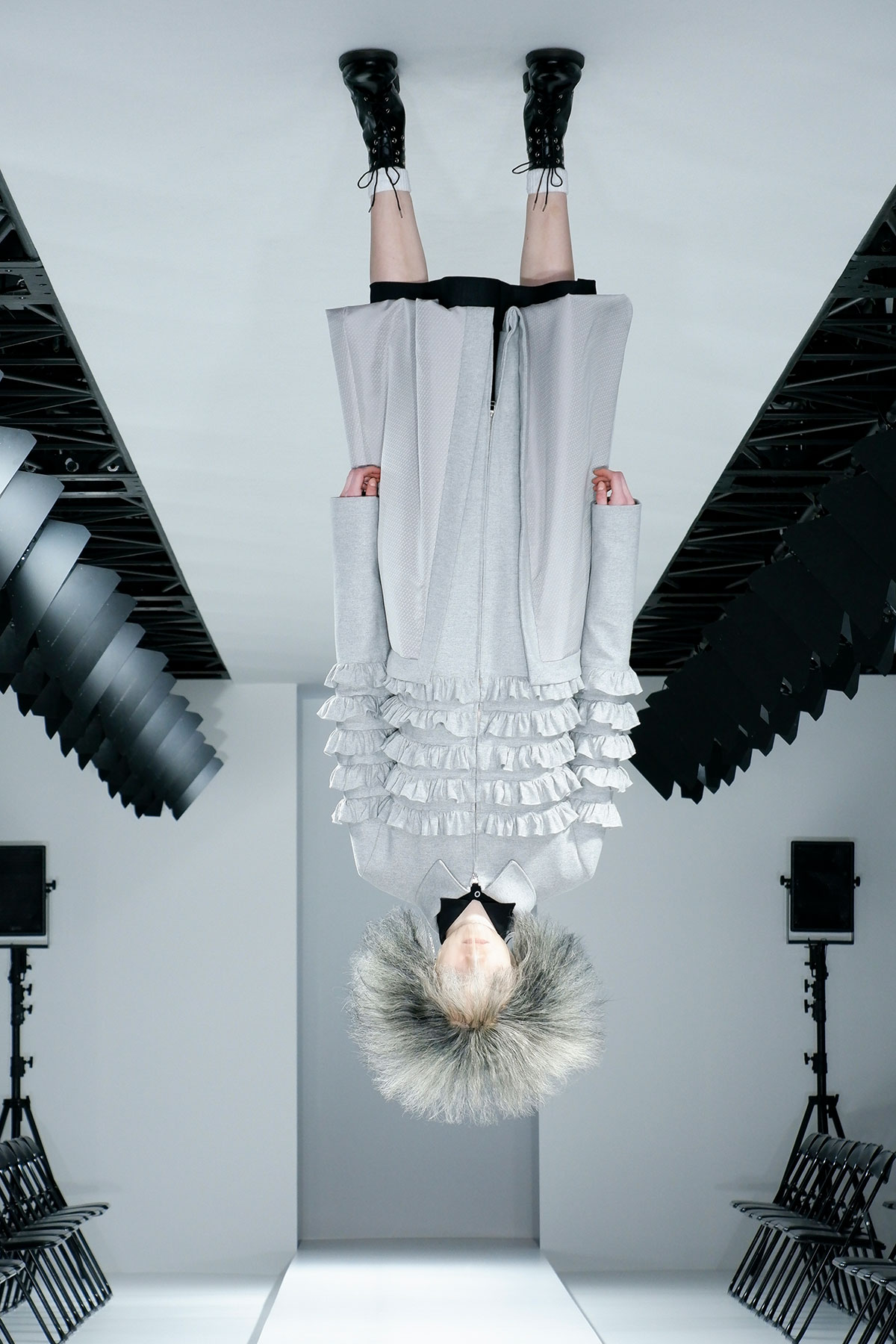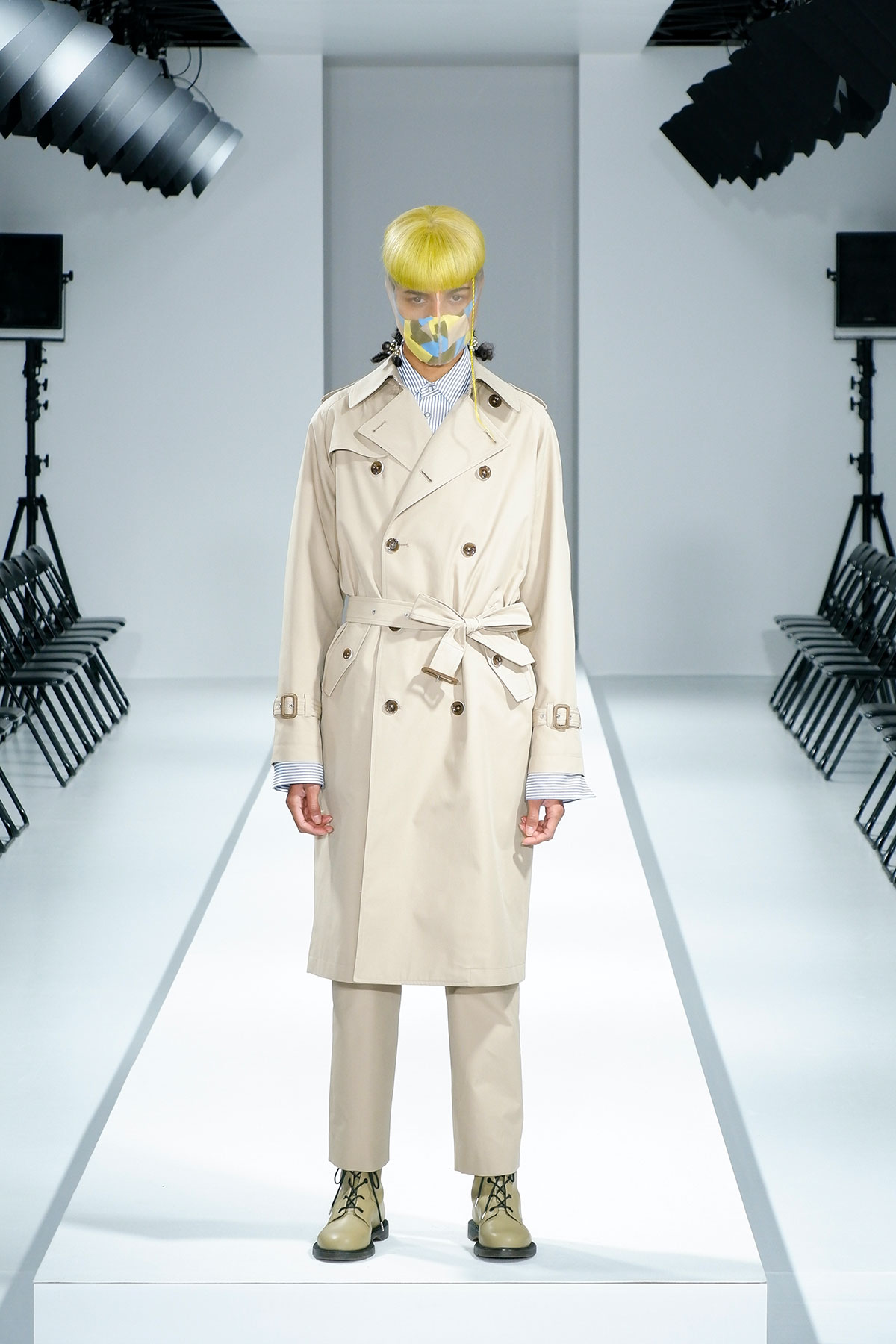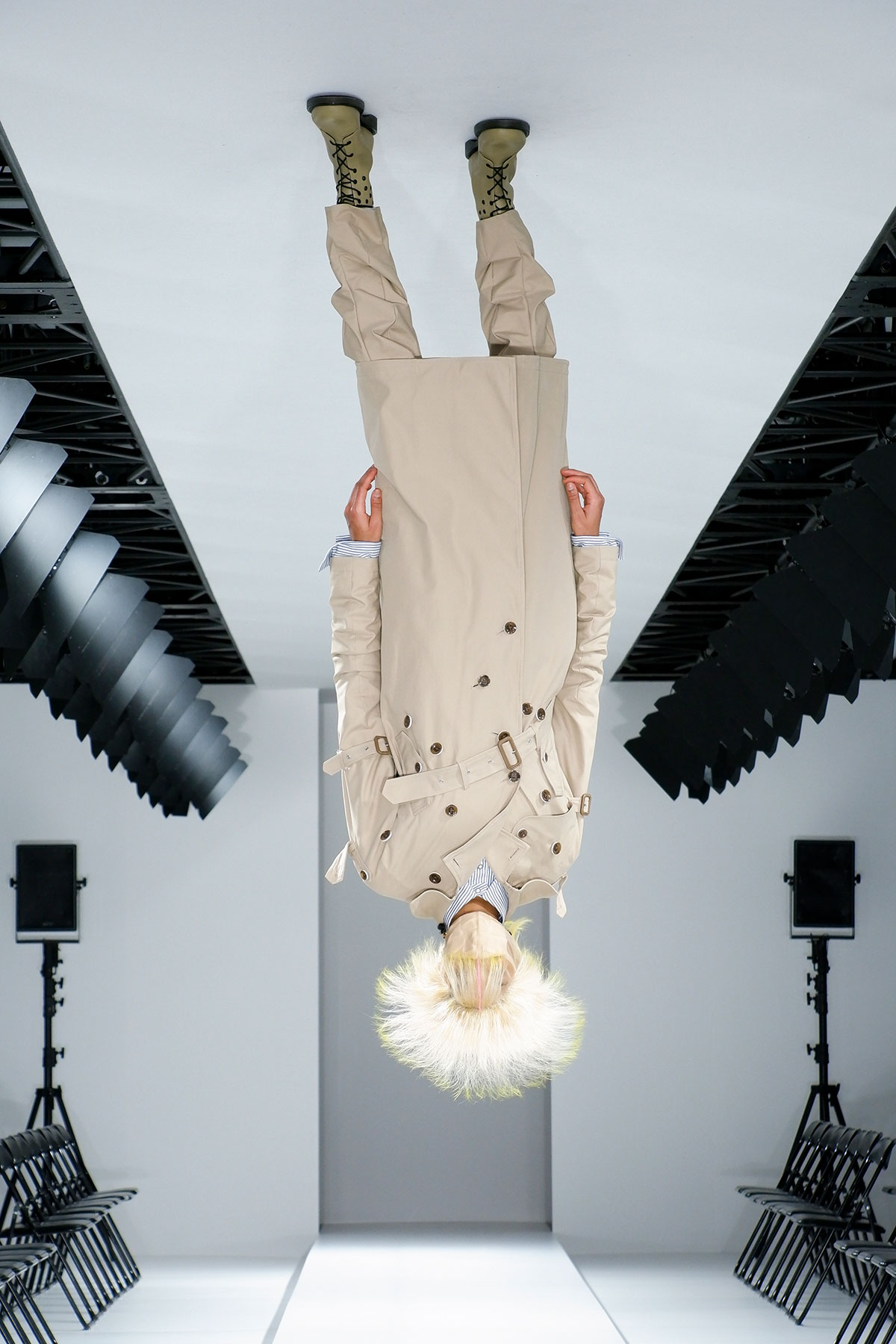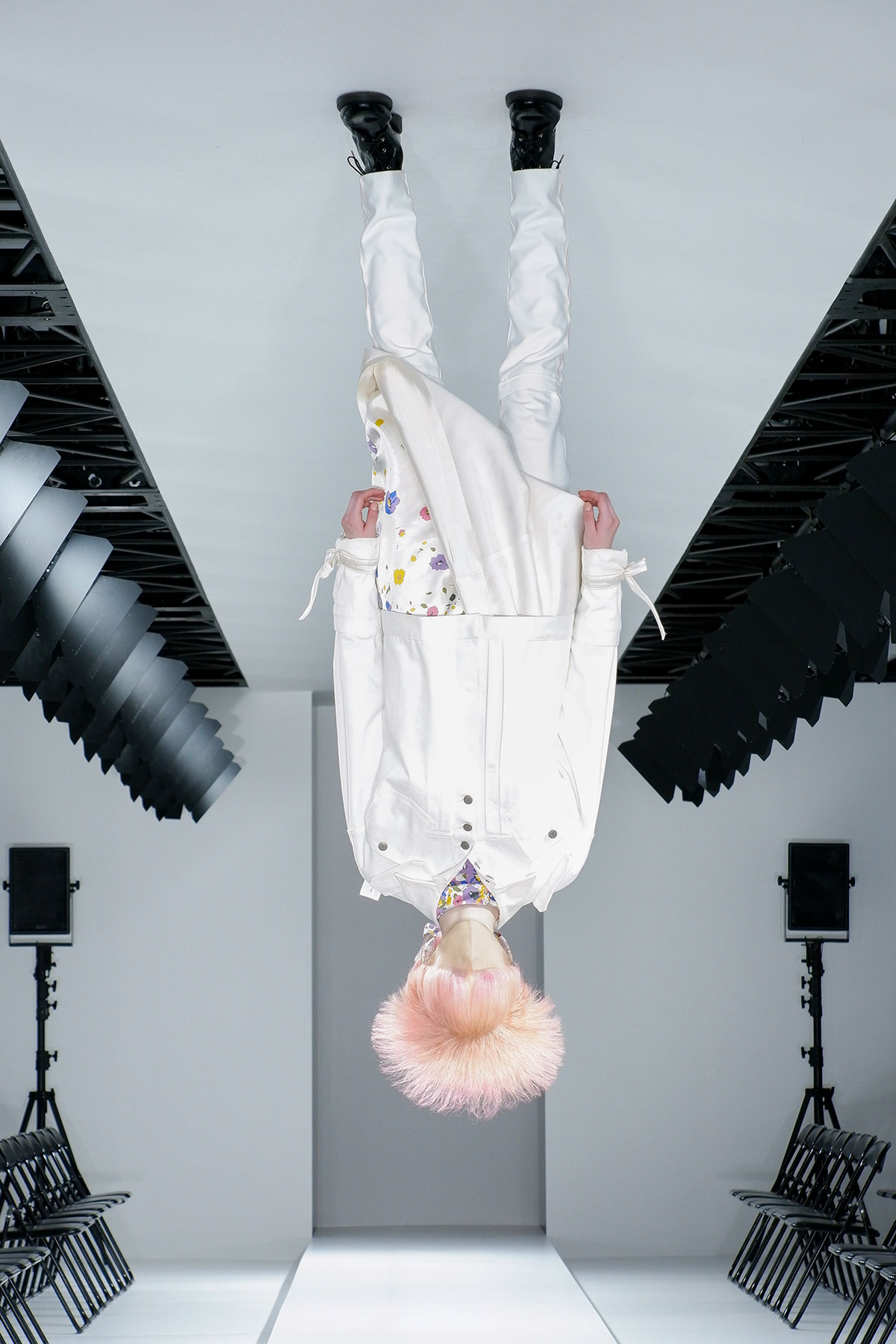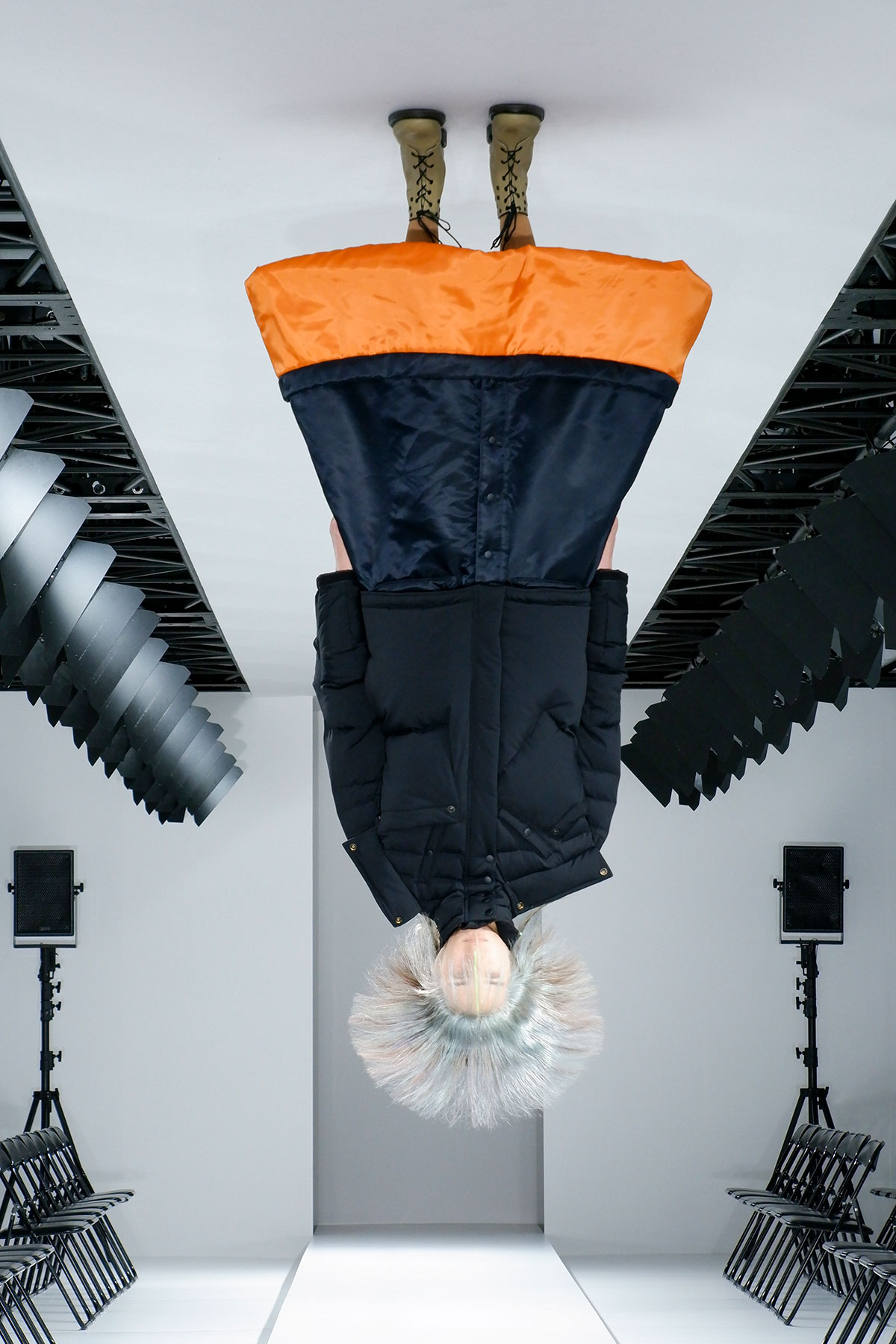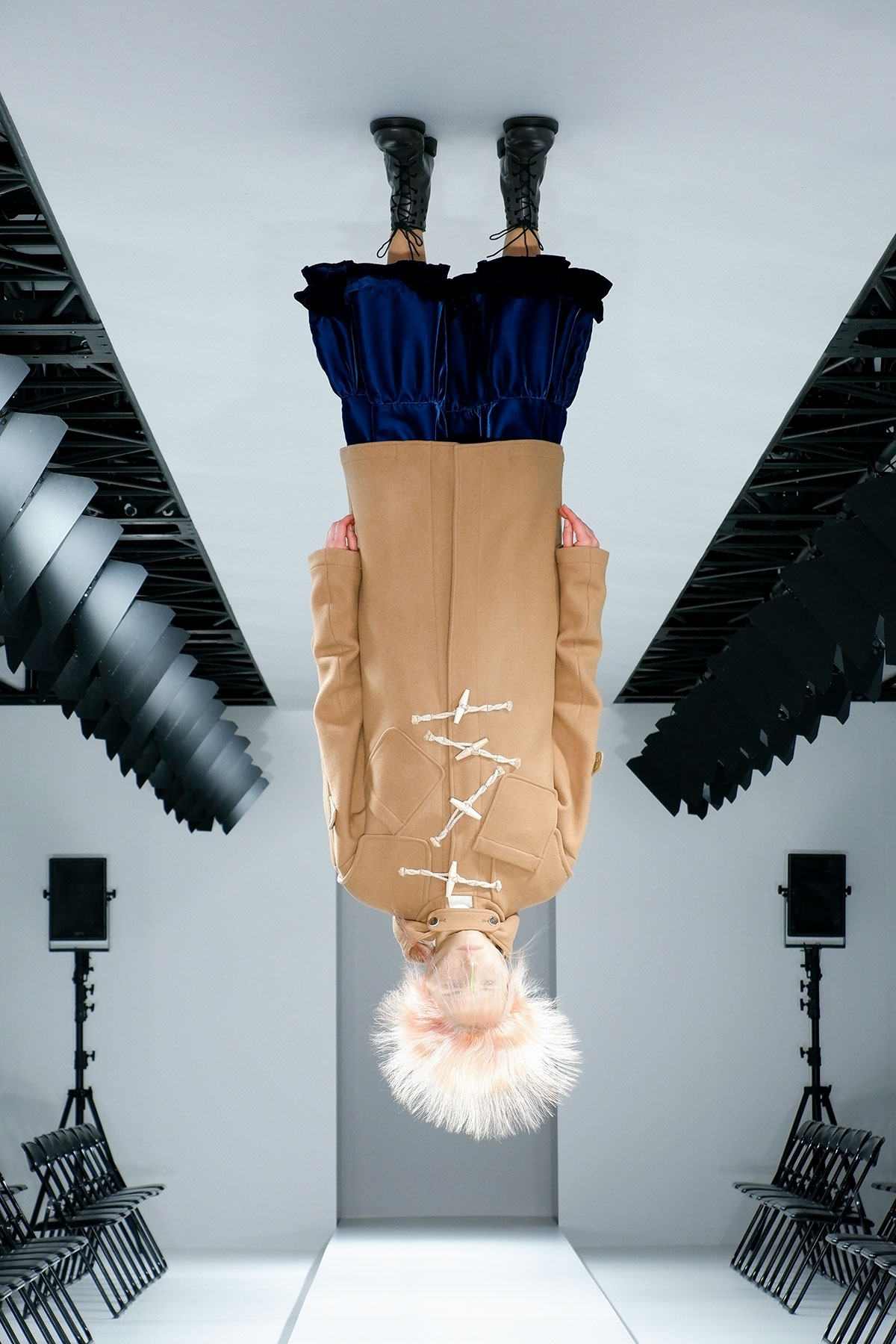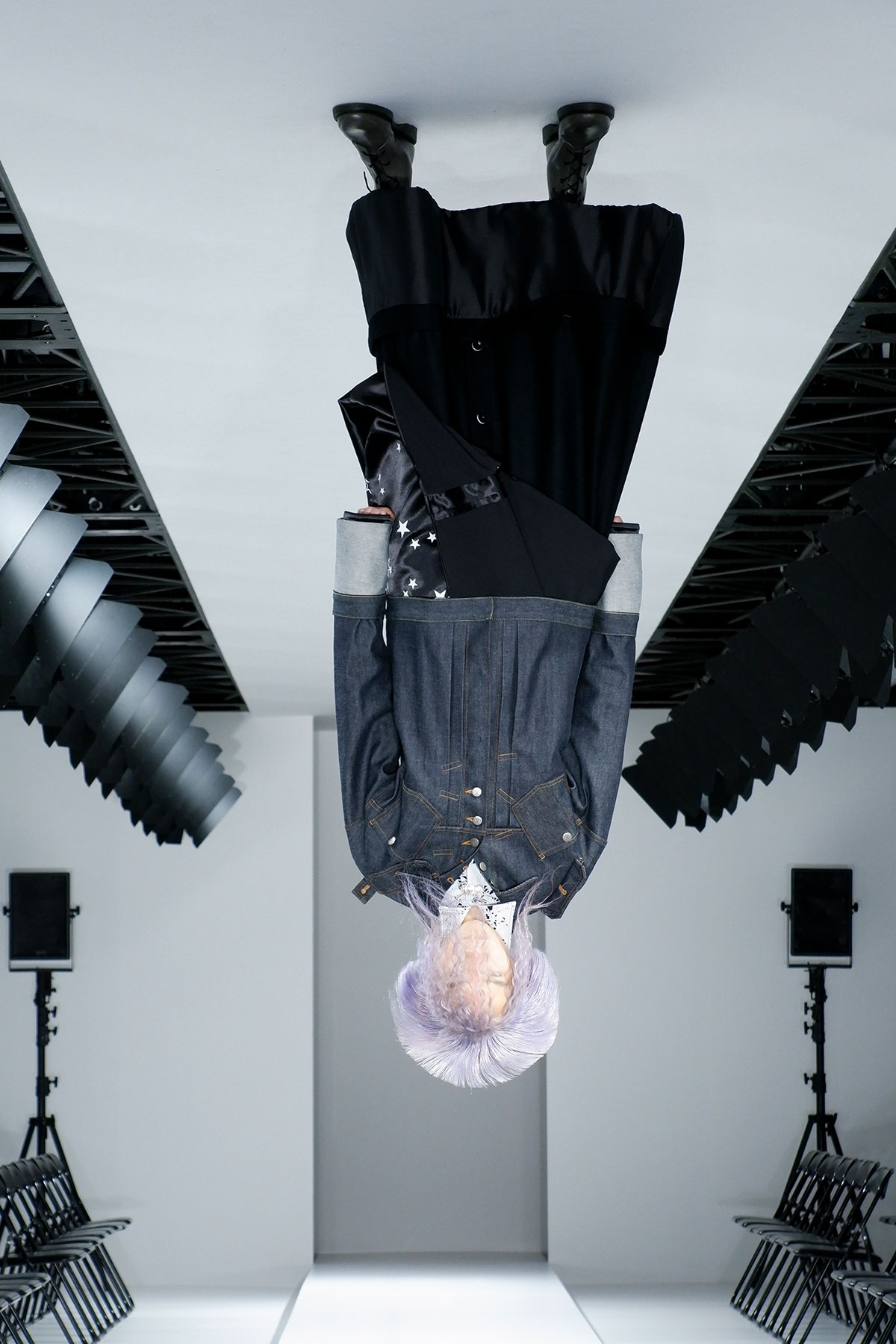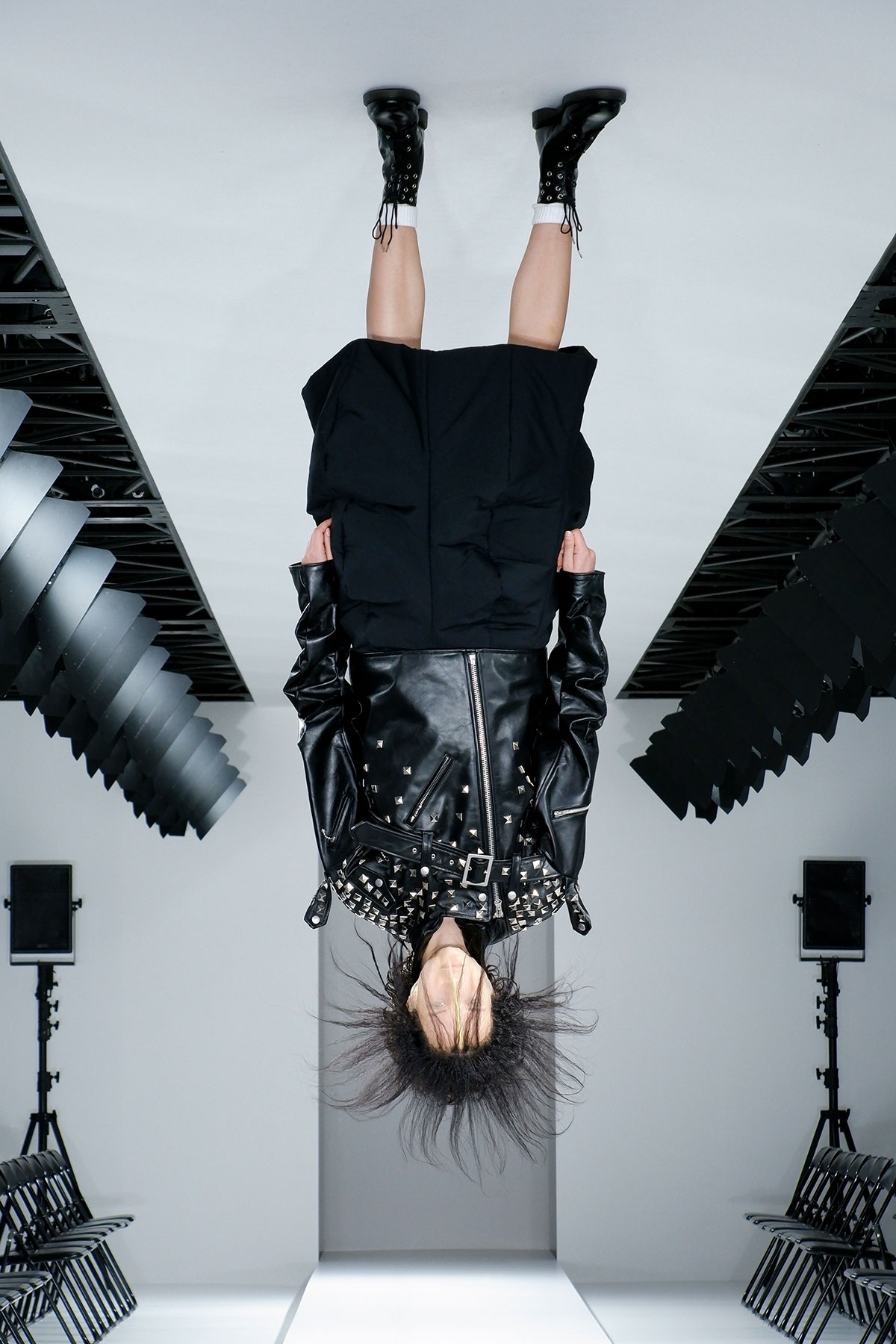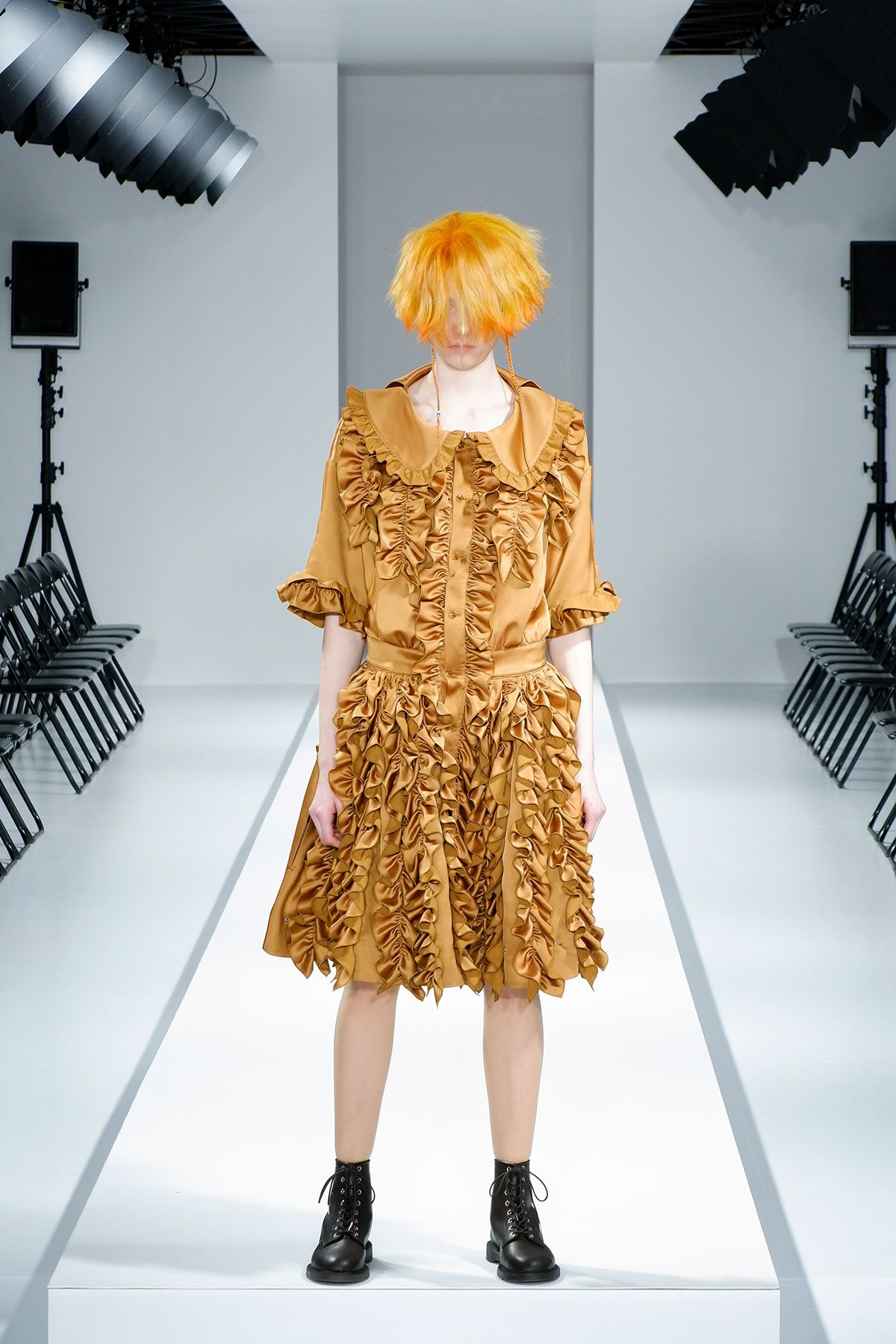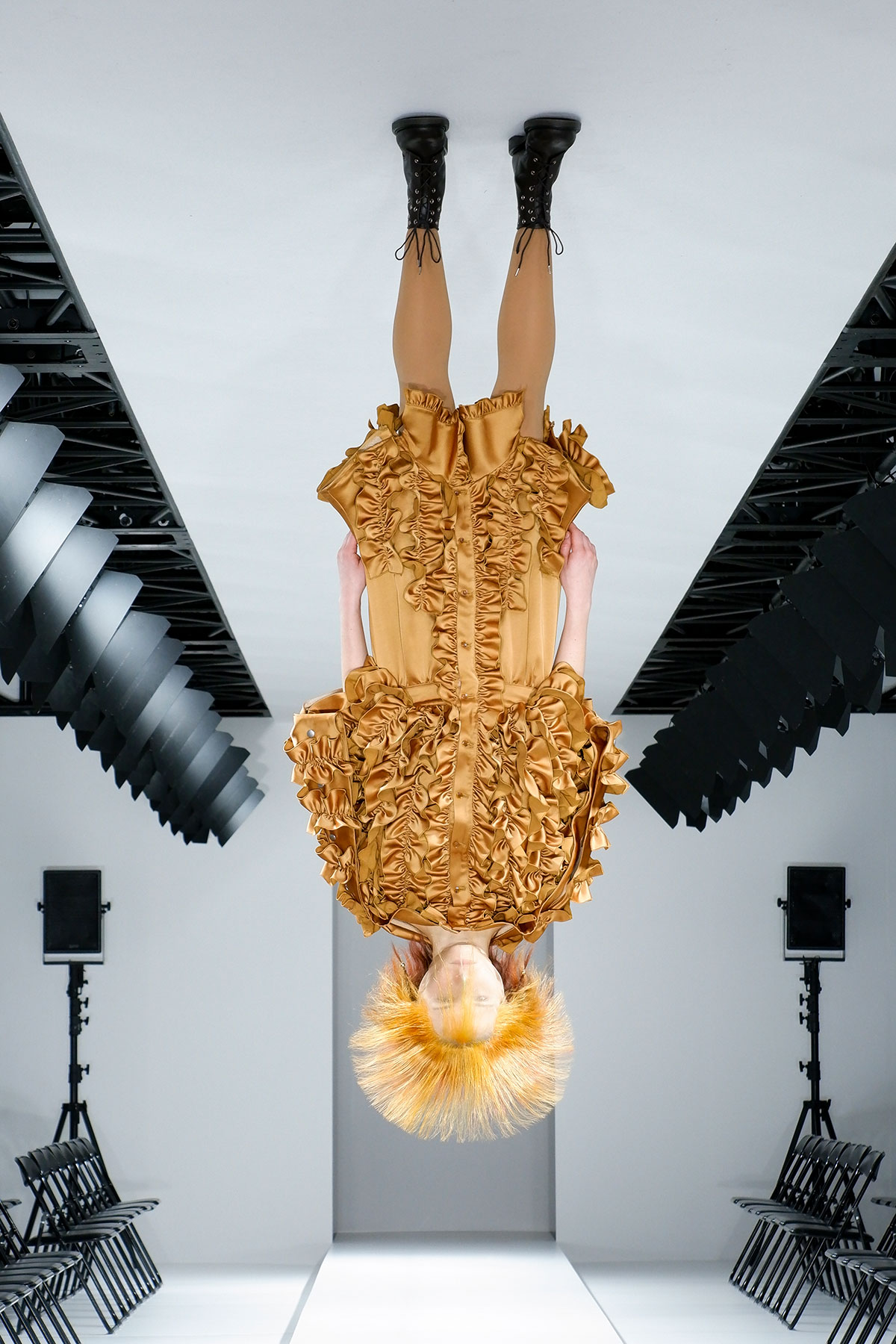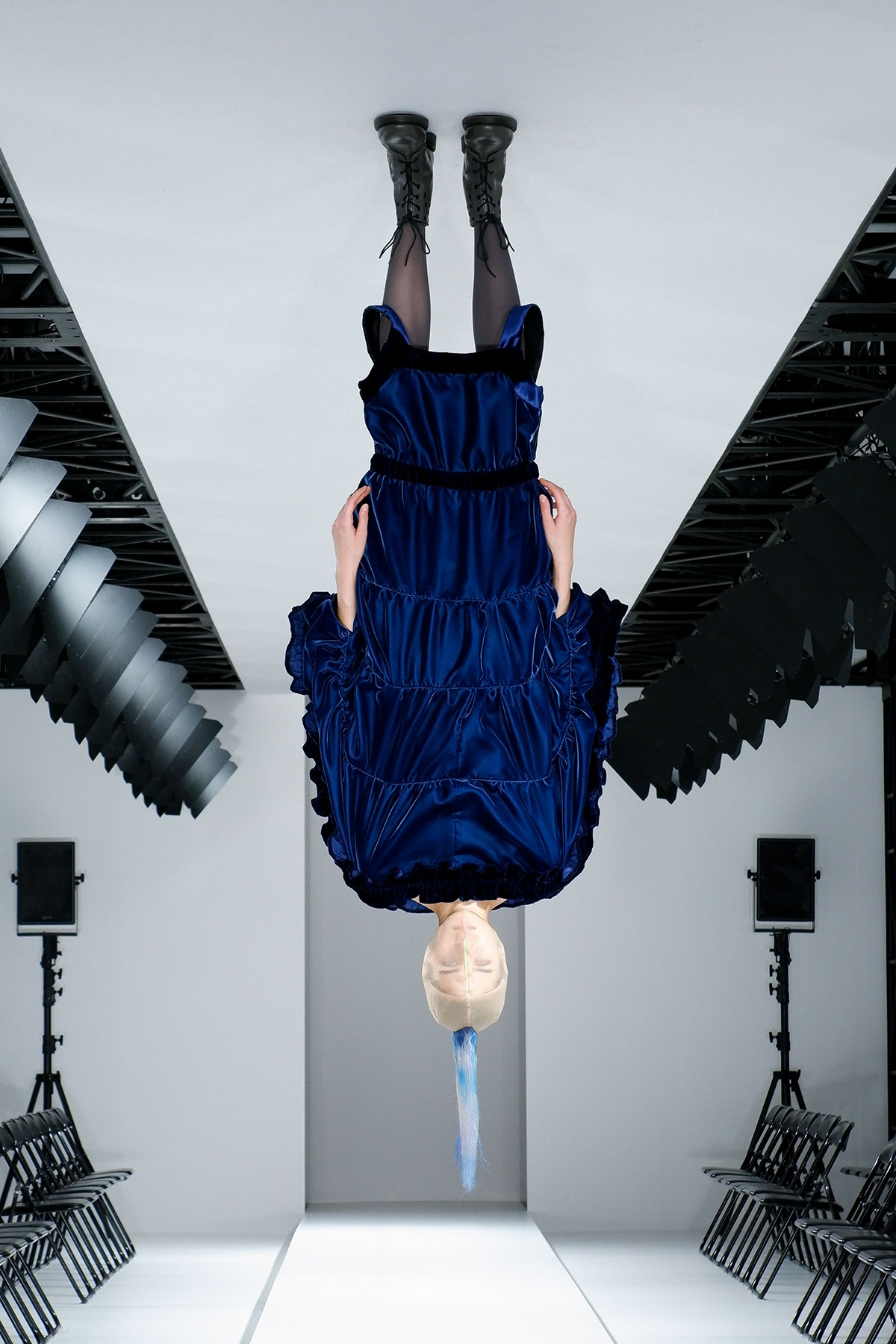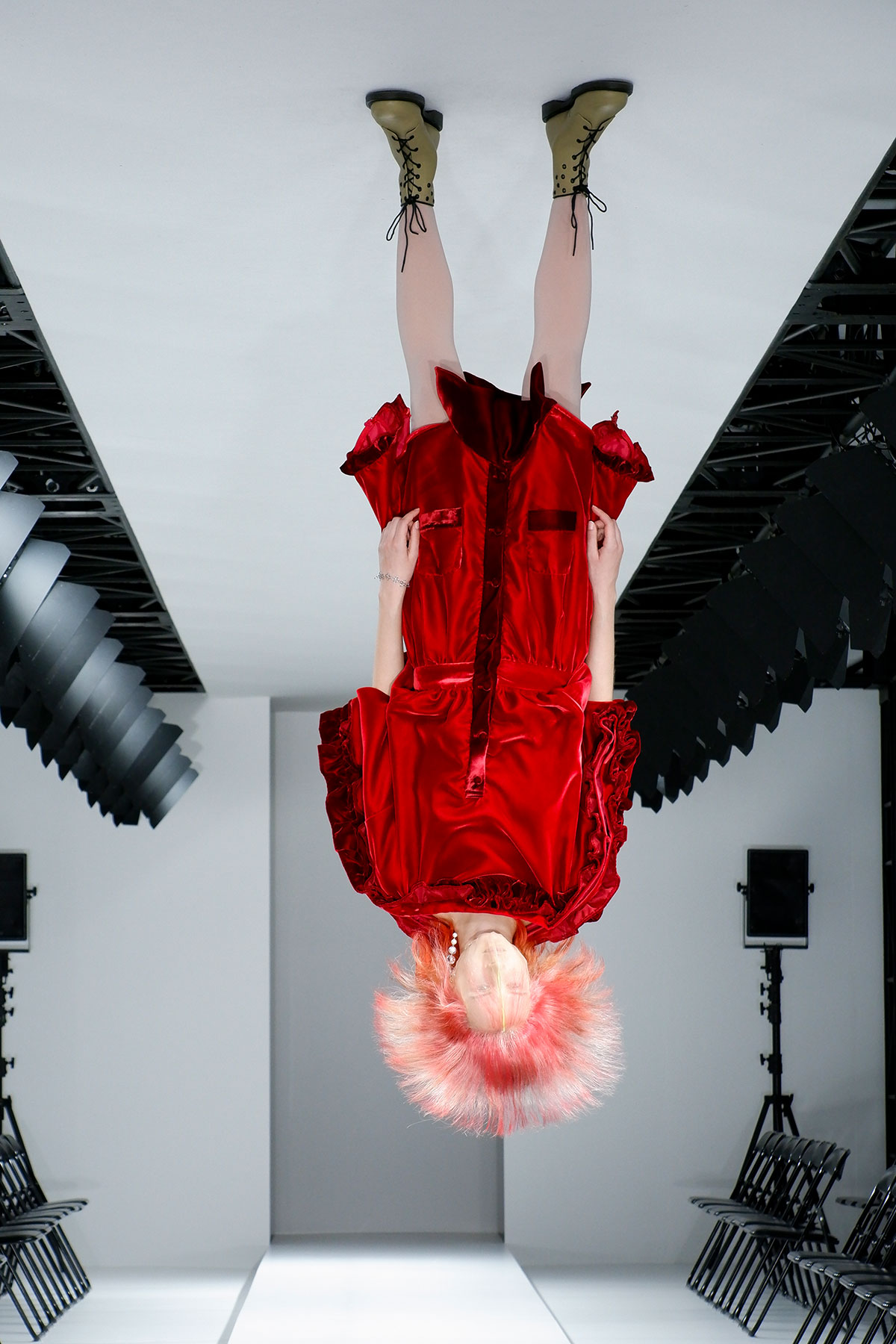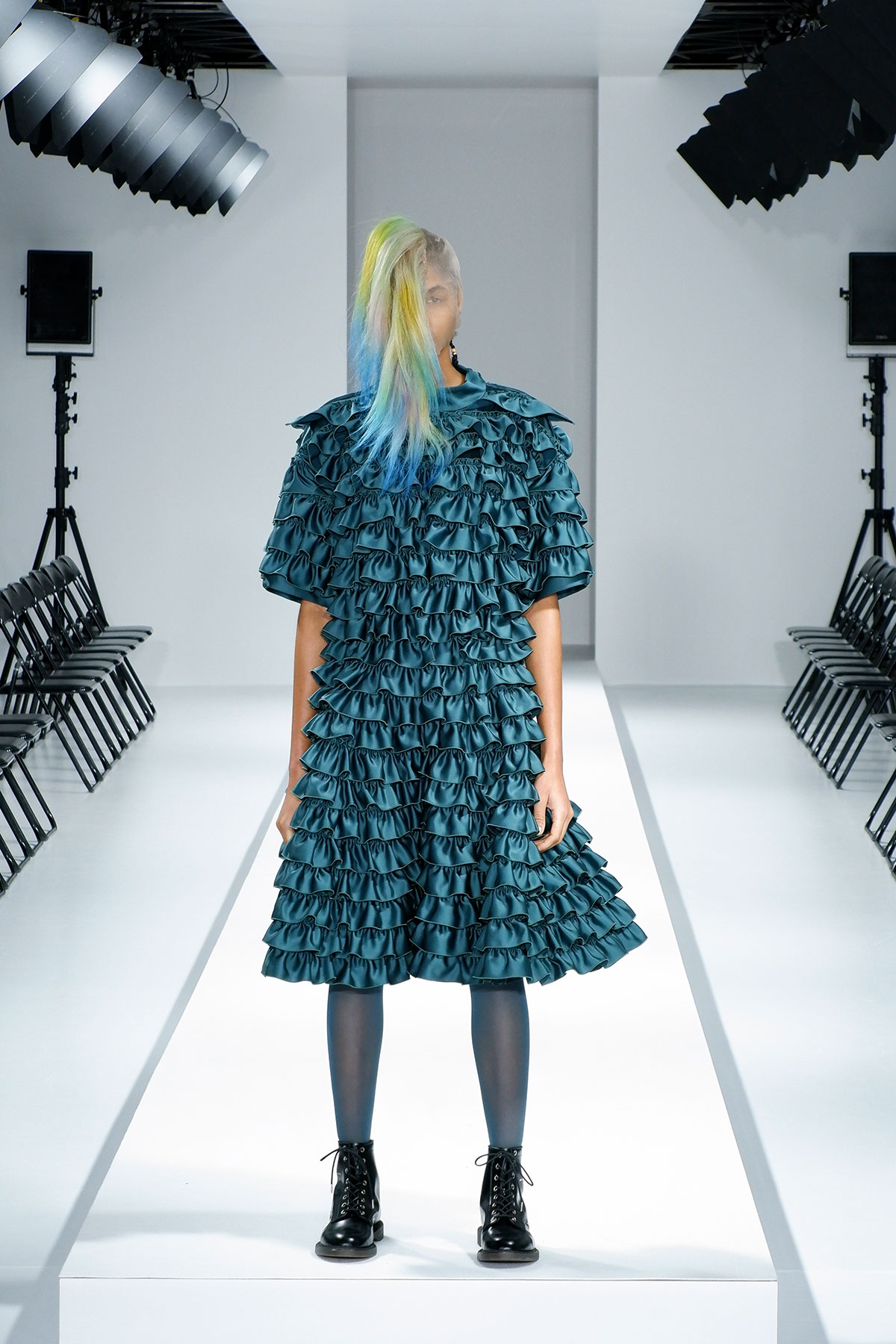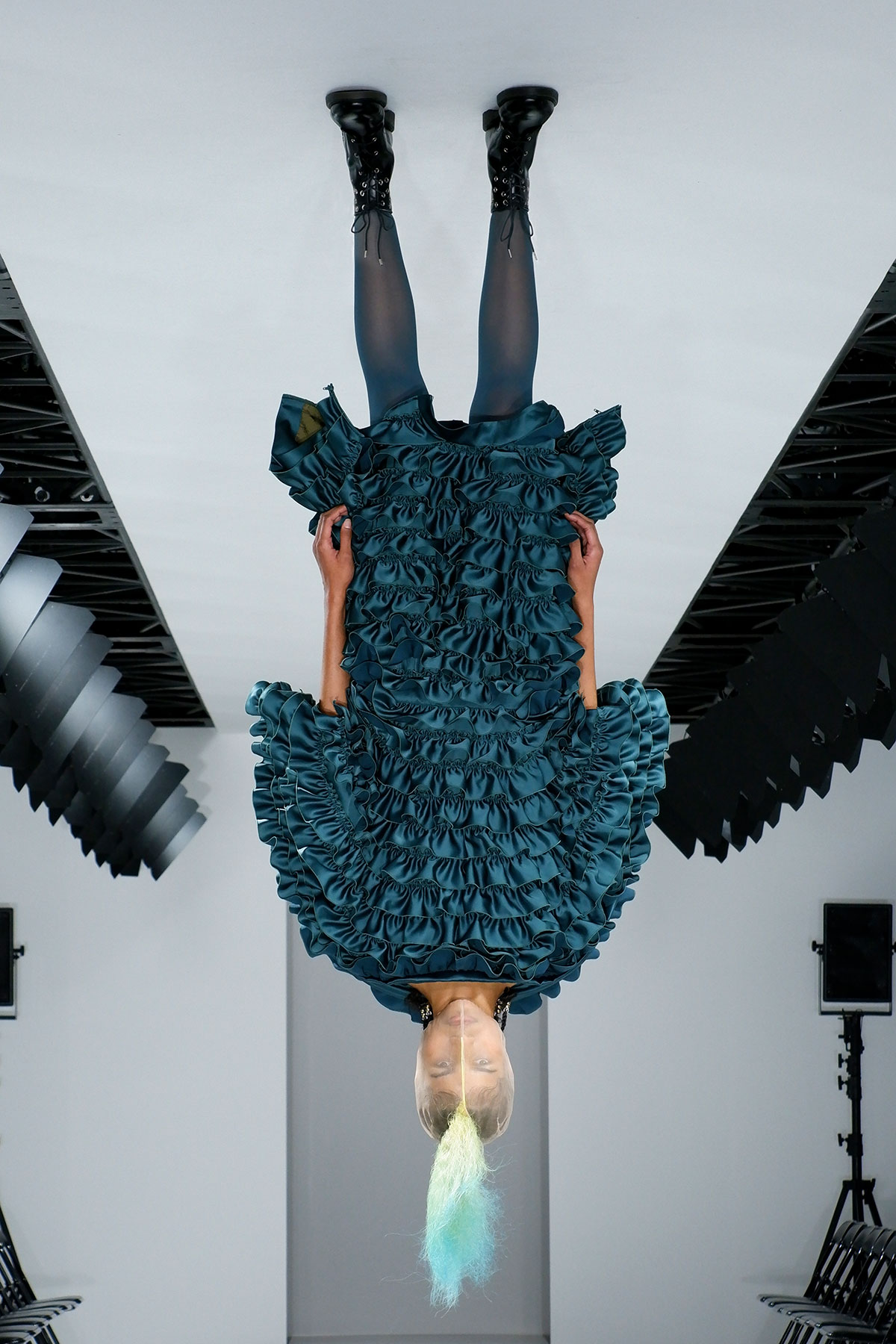 ---
Images courtesy of Anrealage