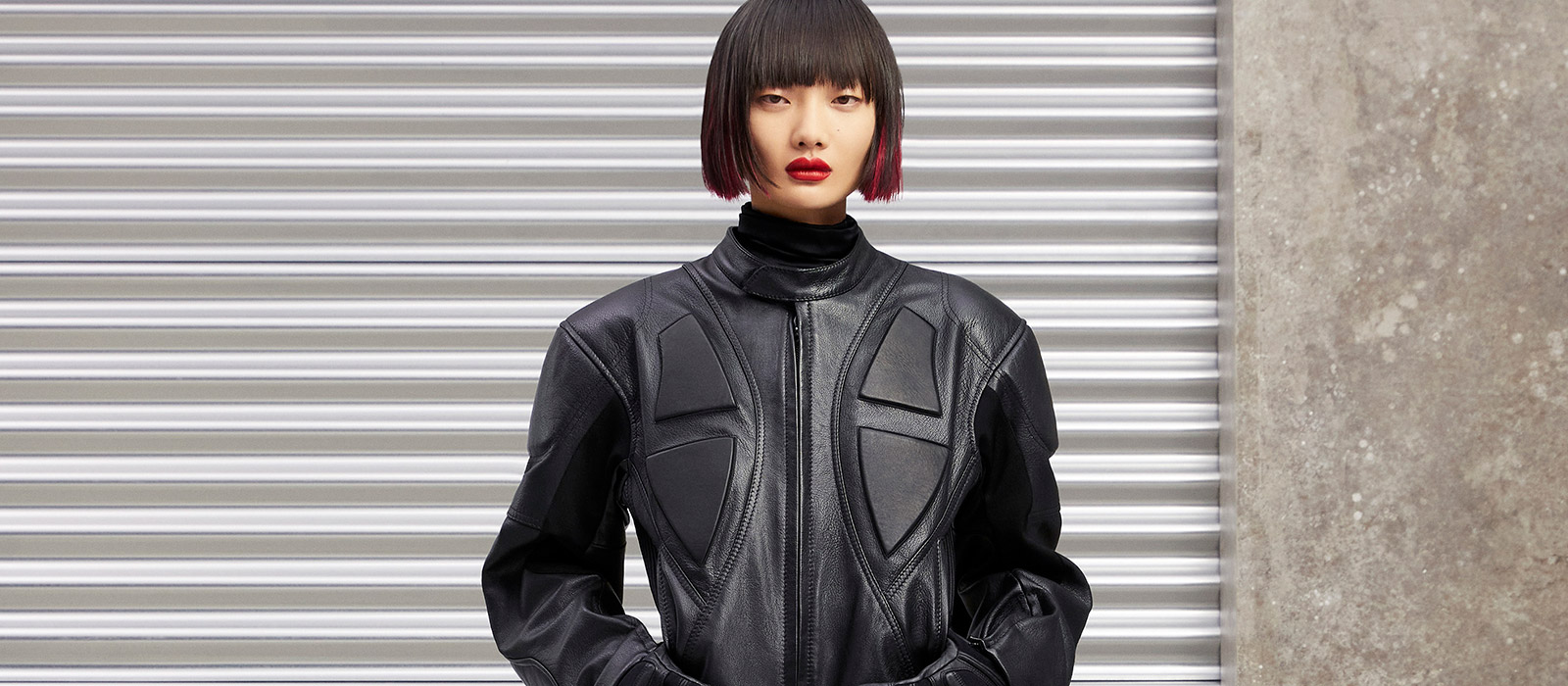 David Koma Pre Fall 2022
For Pre-Fall 2022 collection, David Koma embarks on a journey, exploring racing and motorsport as a symbol of the speed of our times.
In a contemporary study of the uniform of the female racers, David Koma looks to pioneering women of motorsport, Adeline and Augusta Van Buren. The notorious sisters became the first females to traverse the USA on solo motorbikes in 1916, while campaigning for women's suffrage, despite their frequent arrests for wearing 'scandalous' leather riding breeches.
Concepts of danger and need of protection intertwine to create an ultimate wardrobe for a modern biker girl, fusing David Koma's take on authentic racing garments with painstaking craftsmanship native to haute couture.
In a nod to the victorious racers, leather dominates the collection. Buttery soft Napa in fiery red and carbon black appears as oversized jackets complete with 3D crystalised protective pads, and structured leggings. Tyre track-embossed leather is sliced into bandeau tops and asymmetric leather skirts. The motif, also seen as plexi embroidery, sensually curves along the high-slit hems, cutout jersey jumpsuits, and back protector-inspired tops.
Customary sponsor artwork is reimagined as branded patches across structured ribbed knitwear and as statement racing prints on vintage-inspired cotton t-shirts. Symbolising the danger often associated with speed, crystallised embroidered crocodiles appear to be moving across the female body, crawling onto the hemlines and necklines of garments.
Evoking the energy of exhaust flames, fire-printed silk satin blazes around the body creating the illusion of movement; while flame shapes are seen along the cutout décolletages of body contouring dresses. The colourful feathers make a reappearance as dark ombre plumes, signifying swift motion. Elsewhere, dynamic ombre fringe cascades down from neck and waistlines, creating the illusion of garments stained in oil.
This season, the Koma Girl is reimagined as an adrenaline-fuelled Biker Girl, ready to embark on a thrilling adventure.
---
You May Also Like: David Koma 2022
---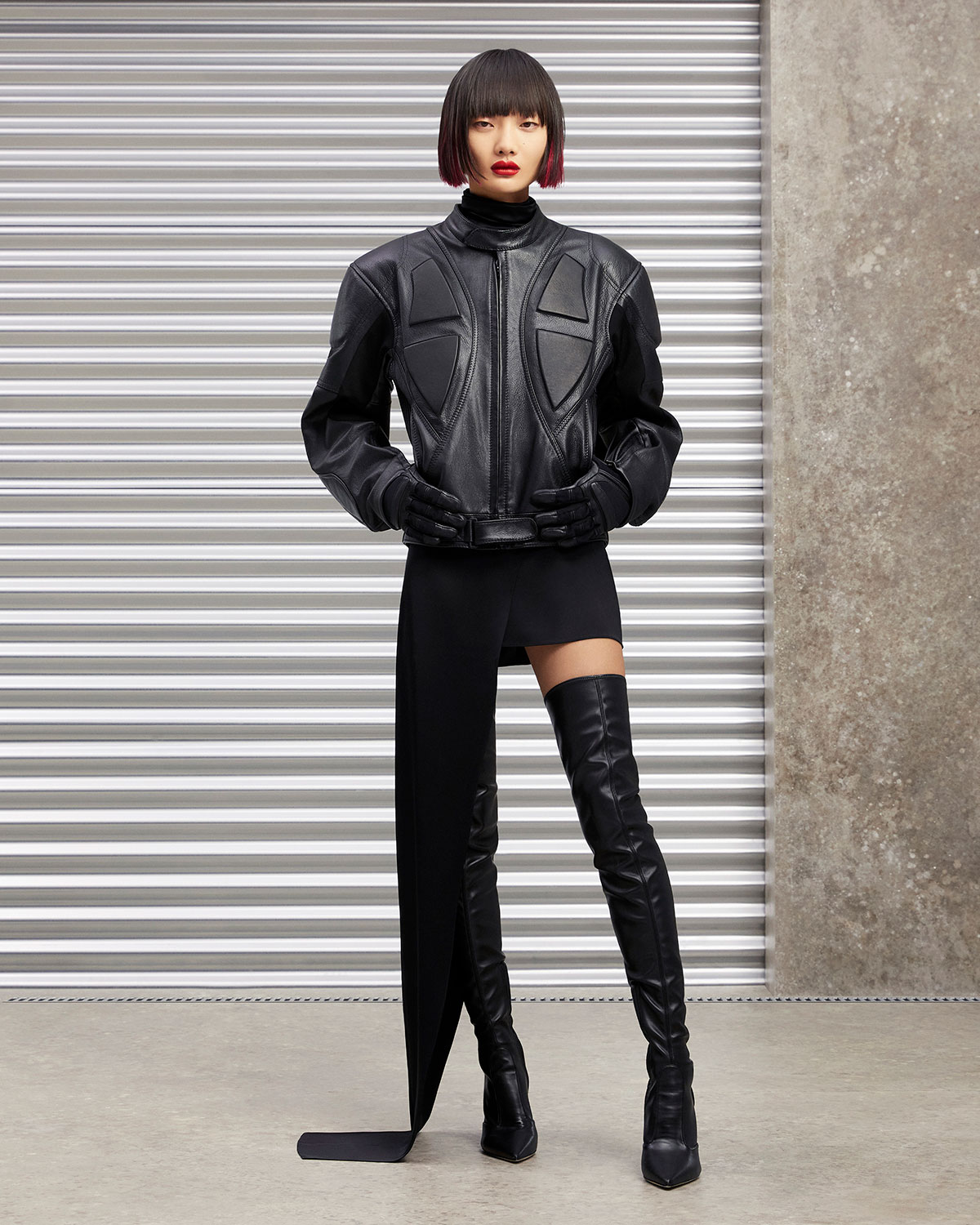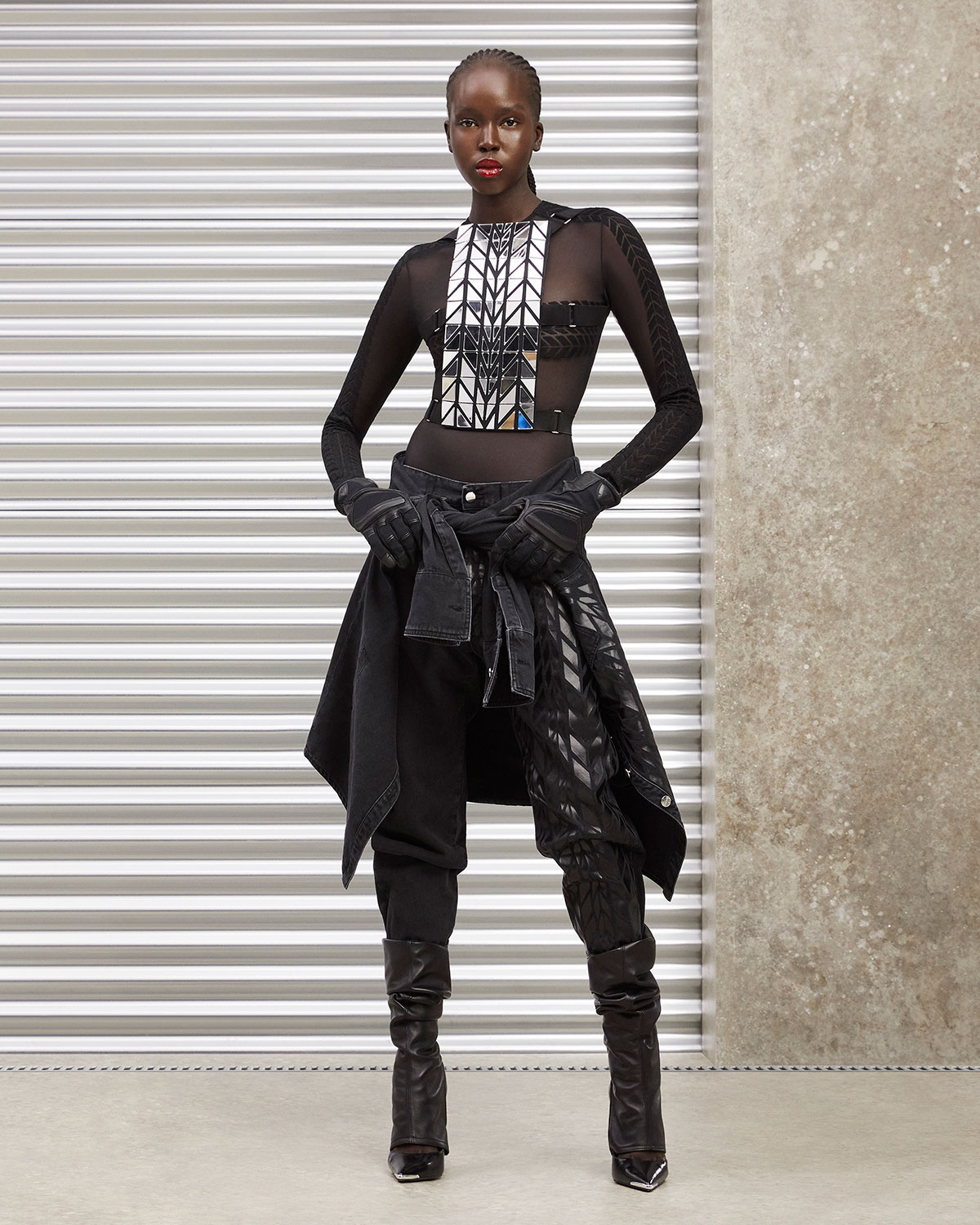 ---
You May Also Like: Fashion Collections