In order to support the Charlize Theron Africa Outreach Project – created and championed by House ambassador Charlize Theron – Dior and Maria Grazia Chiuri collaborated with 2019 LVMH Prize winner for Young Fashion Creators, Thebe Magugu.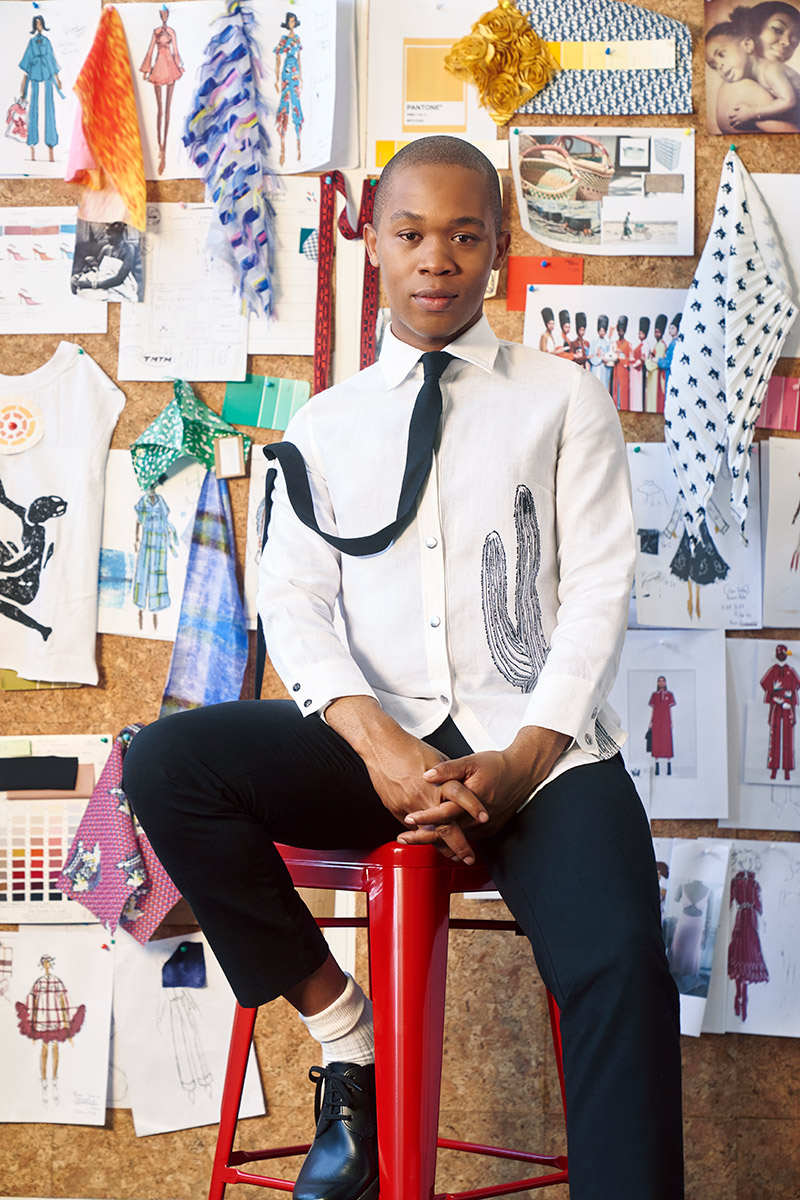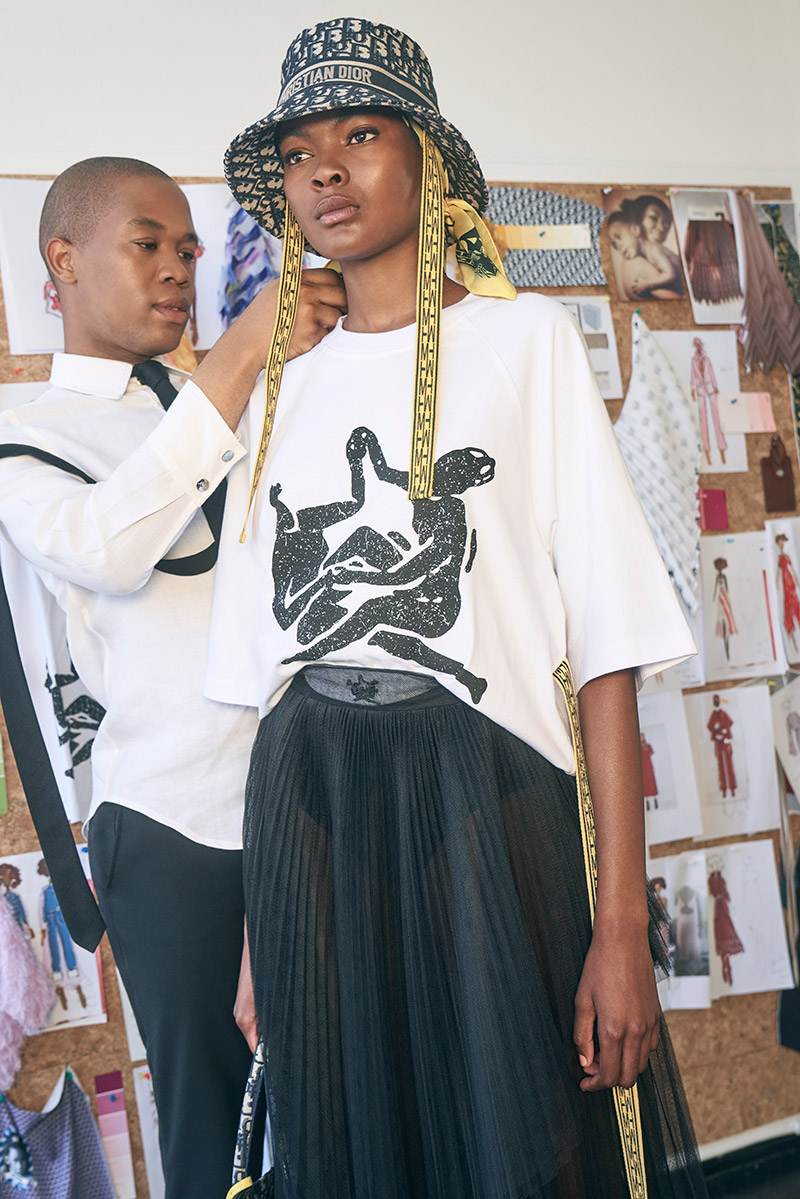 You May Also Like: Dior 2023
CTAOP is a foundation created in 2007 which aims to support the health, education, and safety of Southern African youth. In accordance with this objective, Maria Grazia Chiuri has developed a collaborative project shedding light on a new generation of designers, creating and producing from this country.
The youngest recipient of the LVMH Prize, and the first African to receive this prestigious distinction, Thebe Magugu was invited by Maria Grazia Chiuri to reinterpret the iconic New Look, through his own contemporary feminist vision. An opportunity to establish a dialogue between both of their creative studios and ateliers, from Paris to Johannesburg.
A cotton t-shirt, entirely produced in South Africa, displays the design of two female profiles holding hands – a powerful symbol of sisterhood – that can also be admired, in bright yellow, on the essential Diorcamp, as well as on a silk twill scarf featuring mesmerizing graphics constellated with the Dior signature.
The emblematic Dior Book Tote is adorned with the same "manifesto-as-a-seal" in a large format that seems to melt into the deep blue of the irresistible Dior Oblique fabric, the fruit of the House's expertise. Echoing this, a matching bob, adorned with two drawstrings – distinctive features of the young designer's creations – completes this hyper-modern, hybrid silhouette. It is elevated by an enchanting, feather-light tulle skirt, with pleats underlining symmetrical effects.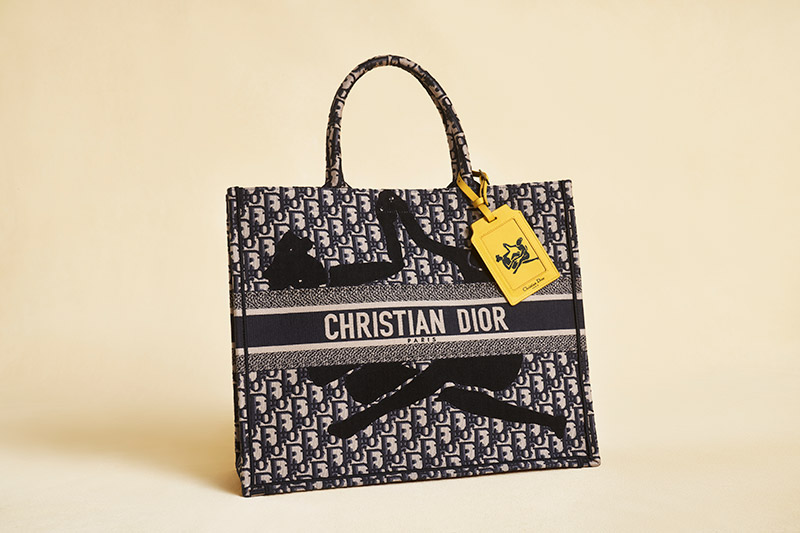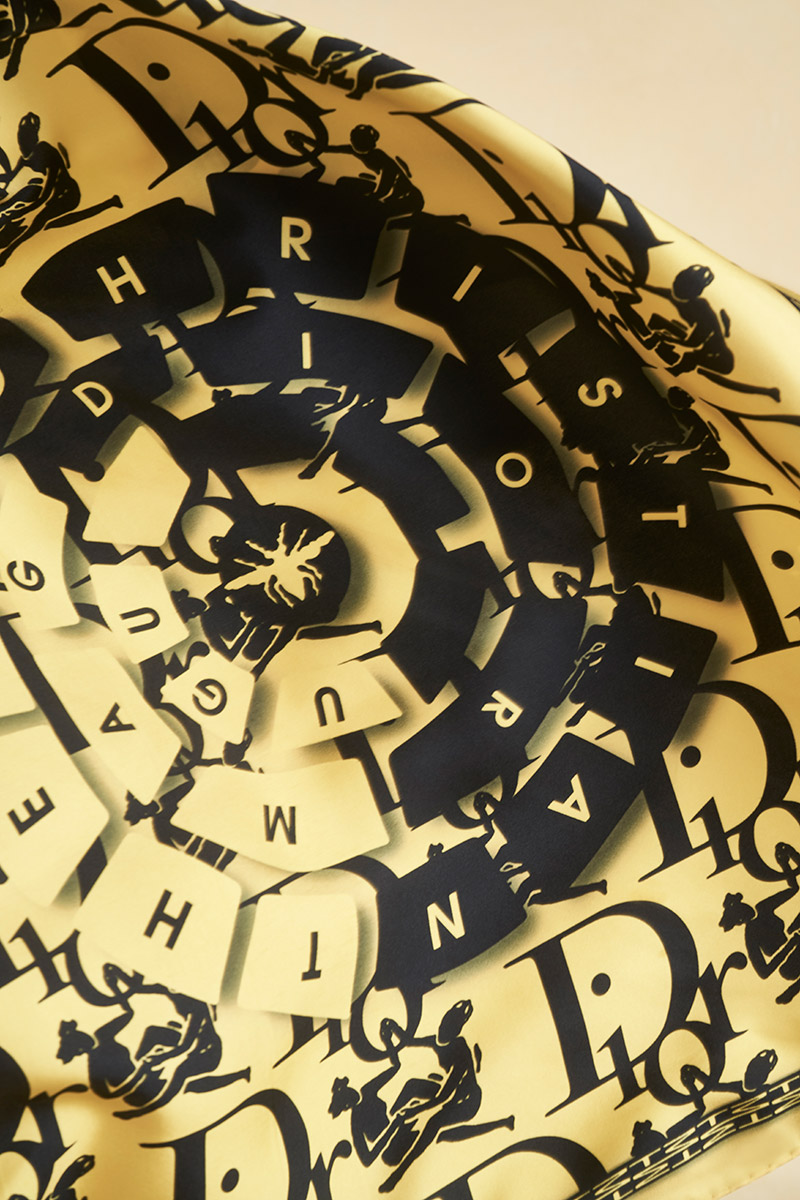 You May Also Like: Fashion Models