An anatomical human heart remains our logo since the creation of the FROLOV brand. It reflects what we consider to be one of the greatest values – a life of a person full of love.
Children always need our greatest support and care. They are also the most vulnerable to the horrors of the war. According to official statements, more than 700 Ukrainian kids have already been injured by the terrorist actions of the russian occupiers.
But, unfortunately, the real situation is much worse. Hundreds of thousands of children were illegally taken to the occupied territories, a lot were seriously injured and so many have lost their loved ones. As a result of the war, every kid in Ukraine, without exception, received a dreadful lifetime trauma. Therefore, the funds of our first charity project will be directed to them.
We believe that the war will soon end with our victory. And it is crucial primarily for the new generation and their future. They must live in peace and learn how to be happy.
FROLOV HEART is a limited collection of black and white sweatshirts embroidered with threads or beads. Each heart is hand-embroidered, which makes it unique. That is why all sweatshirts have personal numbers. They will also be displayed next to the unique heart of the owner on the virtual wall on the project's website.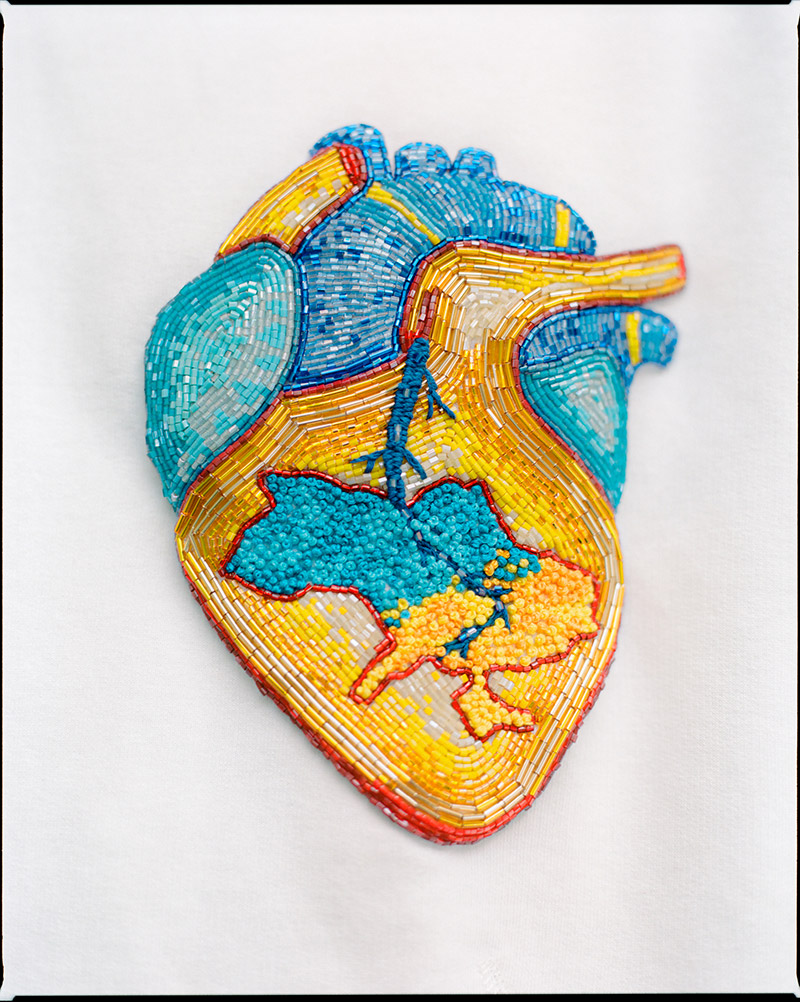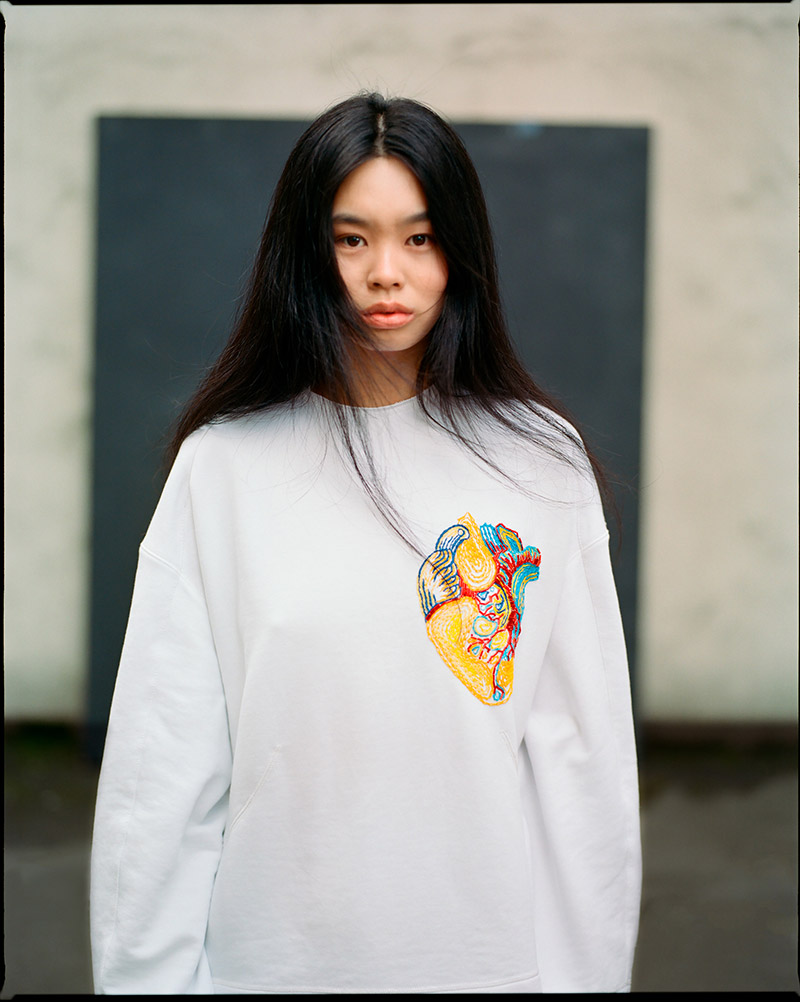 The owner of the sweatshirt can choose one of the existing options of heart embroidery, or trust the creativity and inspiration of the master. They can also leave their text message for children on the website next to their own number.
All proceeds from the sale of sweatshirts will be donated to the "Masha Foundation" by Masha Efrosinina. Also, thanks to the project, we will be able to support the Ukrainian economy by providing jobs to craftsmen.
We visualized our message to the world on International Children's Day in our own plasticine cartoon. It was created by Anna Mieshkova, an animator who teaches children animation, as well as painting and drawing.