Gucci 100 Collection. Conceived as a tribute to celebrate the centennial of the Maison, Gucci 100 manifests a deep connection between two universal languages, the language of clothing as an expression of personal identity and the language of music that recalls a collective memory.
"It isn't a revisionist attempt to rummage through the past: if anything, mine is a 'reverse' revisionism of the House's history, stitched back together by a piercing note, a melody, a refrain. Also because, if I were to depict Gucci, for me it would be an eternal teenager who hangs out at places where music is heard and played", continues Alessandro Michele.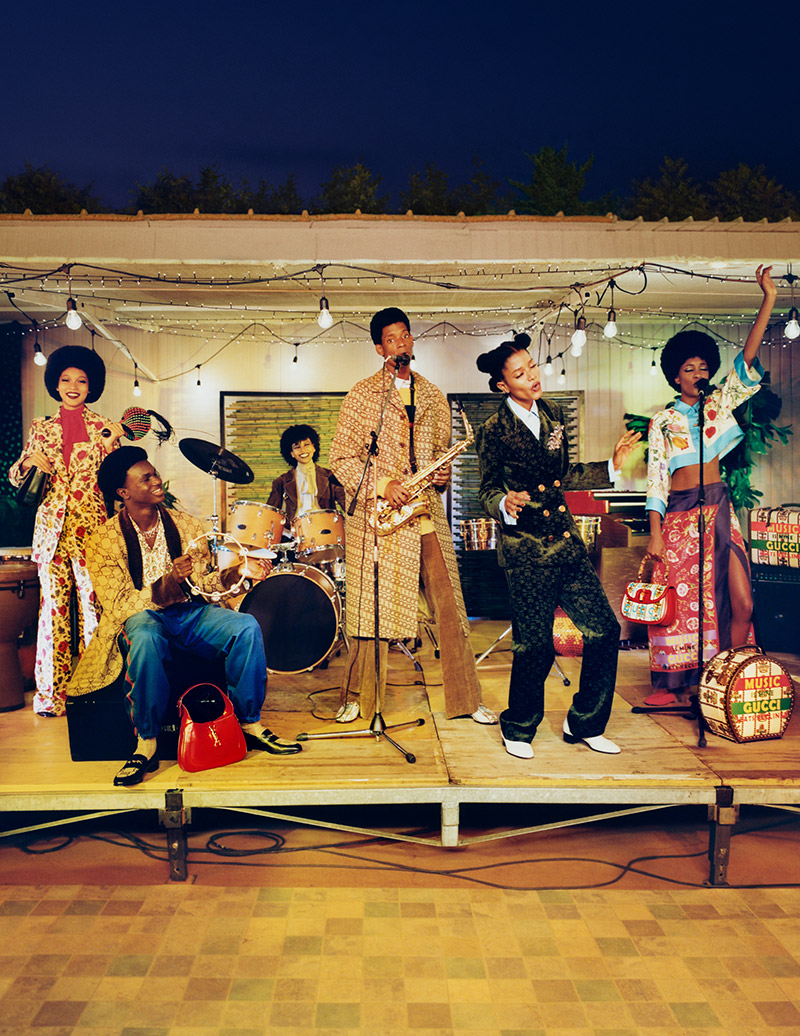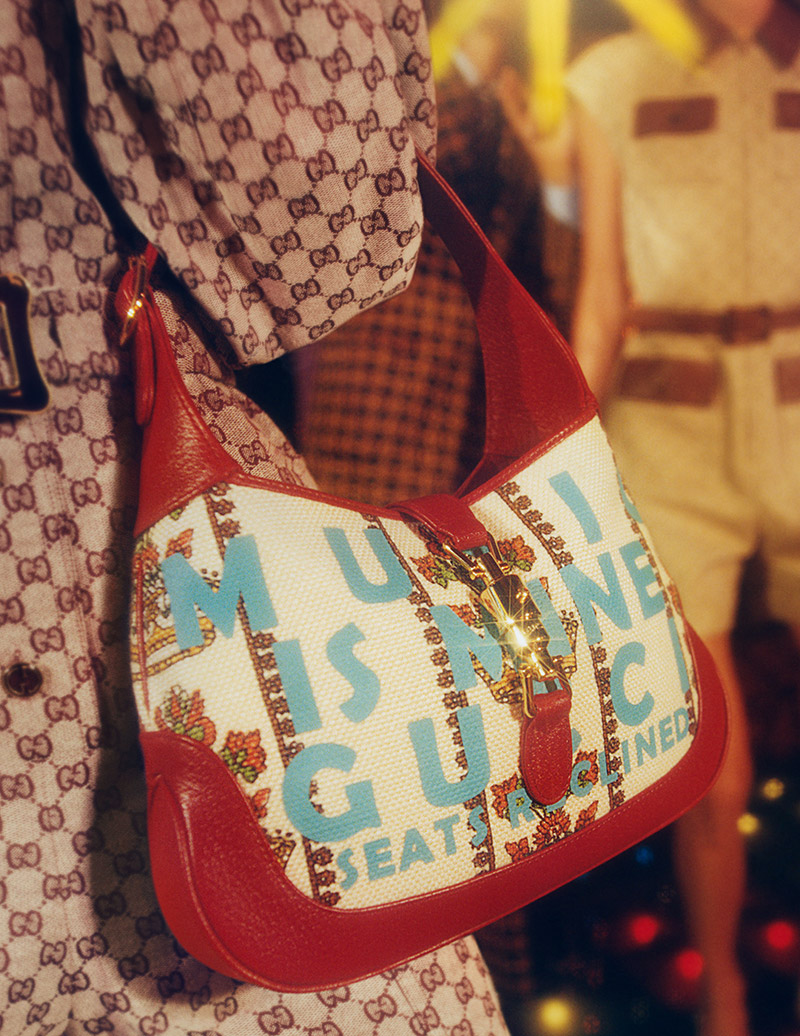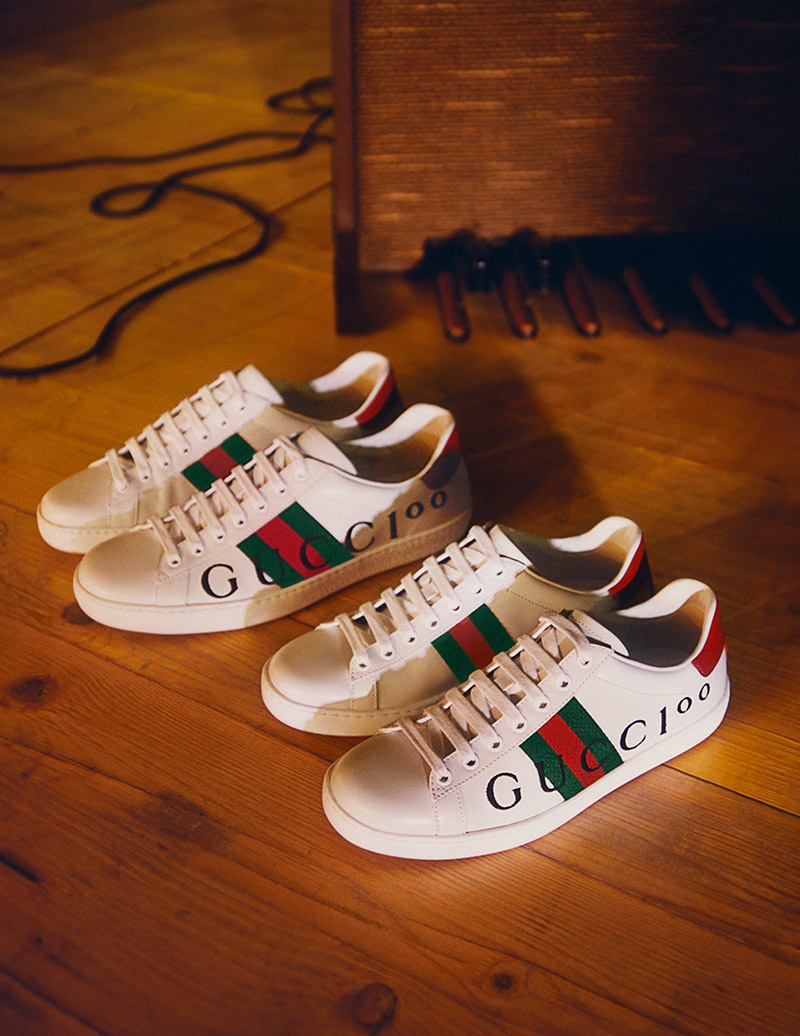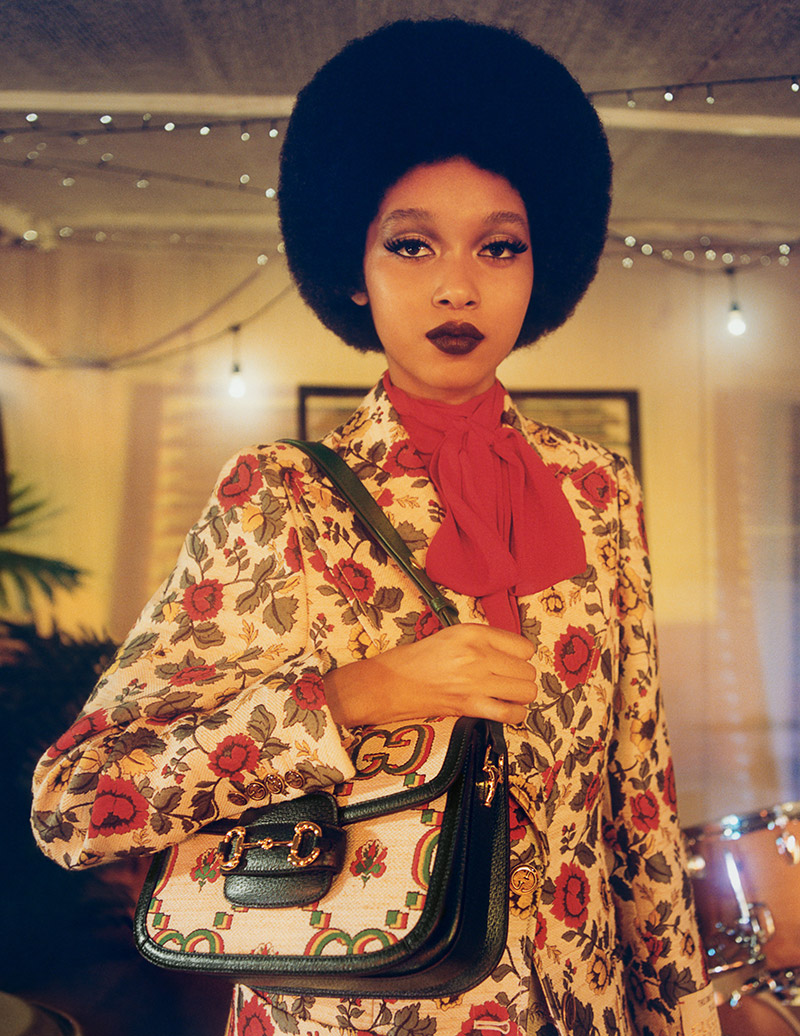 Available now at www.gucci.com
A century-long heritage prompts reflection on the staying power of the brand and, through a contemporary lens, how profusely it contributed to the vocabulary of pop culture. A key theme within the Gucci 100 collection takes its cue from a number of songs that mention the brand. A selection of lyrics from these songs adorns ready-to-wear and accessories, at times together with the Gucci 100 logo, designed for the occasion, in a side-by-side tribute to past and present.
Gucci 100 Pop-Ups. To further celebrate the legacy of the brand, Gucci announces the arrival of a brand new series of Gucci Pop-Ups, the ephemeral stores providing a captivating shopping experience, dedicated to Gucci 100: the collection that pays tribute to the centennial of the Maison.
Showcasing the products in an immersive, dedicated environment which reflects Creative Director Alessandro Michele's unconventional approach to luxury fashion, the initiative is aimed at connecting and engaging with clients over the world and their surrounding communities and debuts now in a number of locations including New York's Meatpacking District, a new neighborhood for the House, Miami Design District's Paradise Plaza, South Coast Plaza's Jewel Court, as well as additional In Store Pop-Up locations in existing stores in Houston, Beverly Hills, Chicago, Atlanta, San Francisco, and Toronto.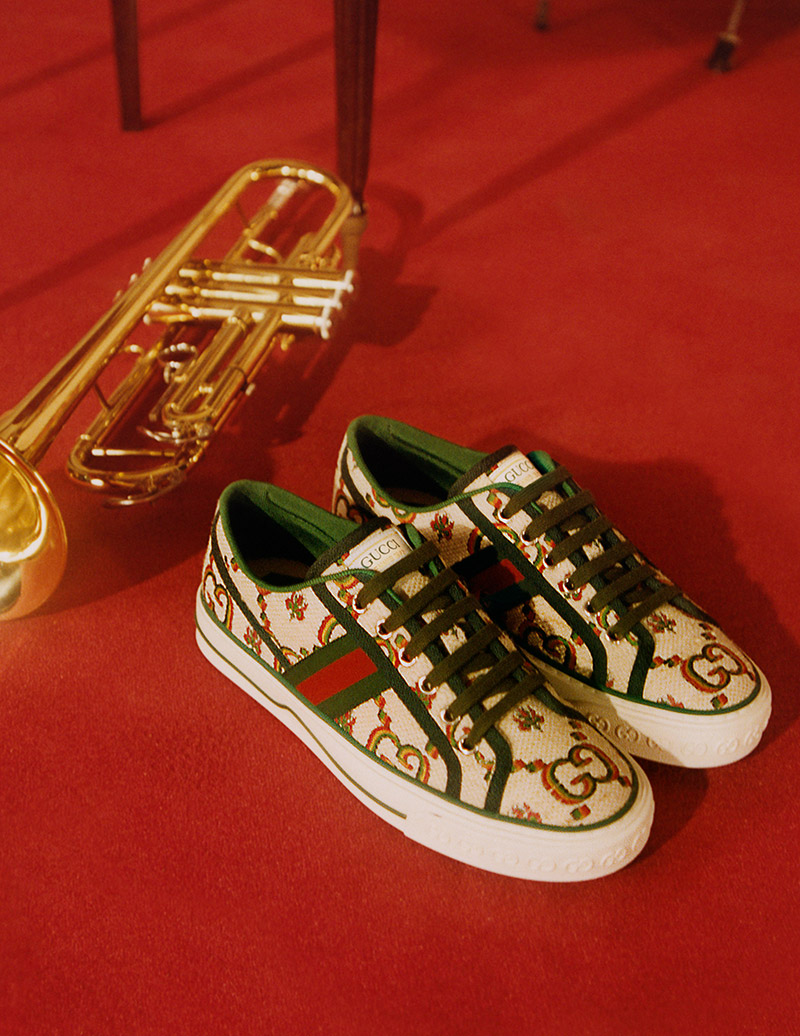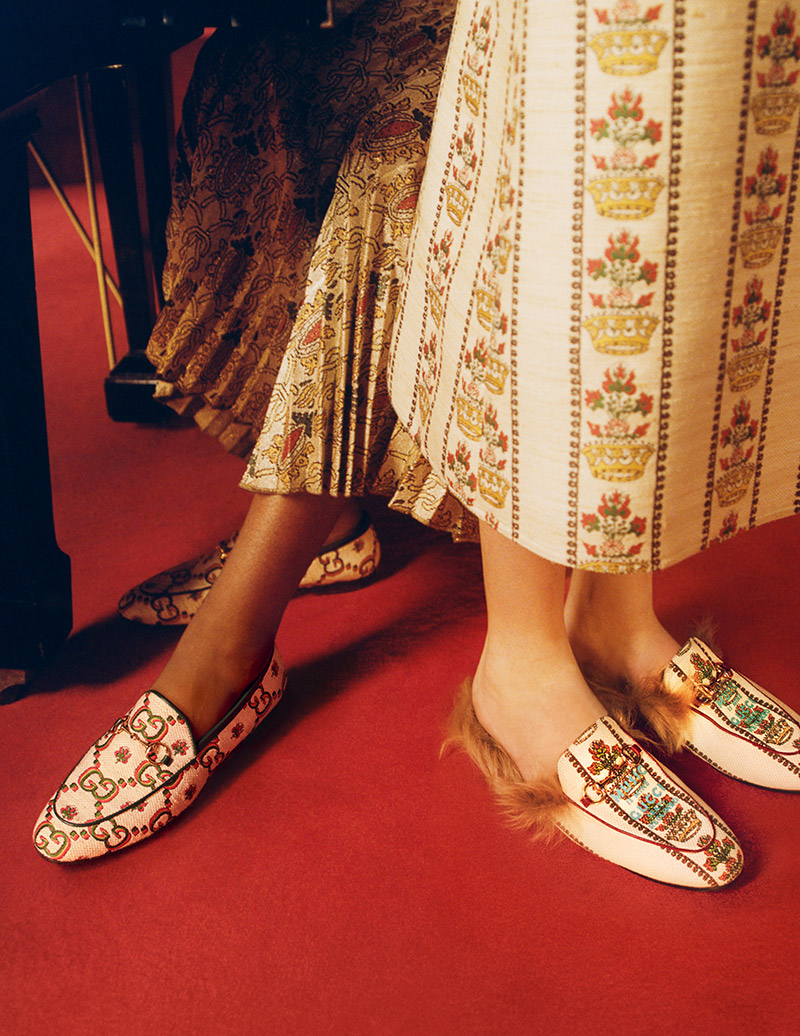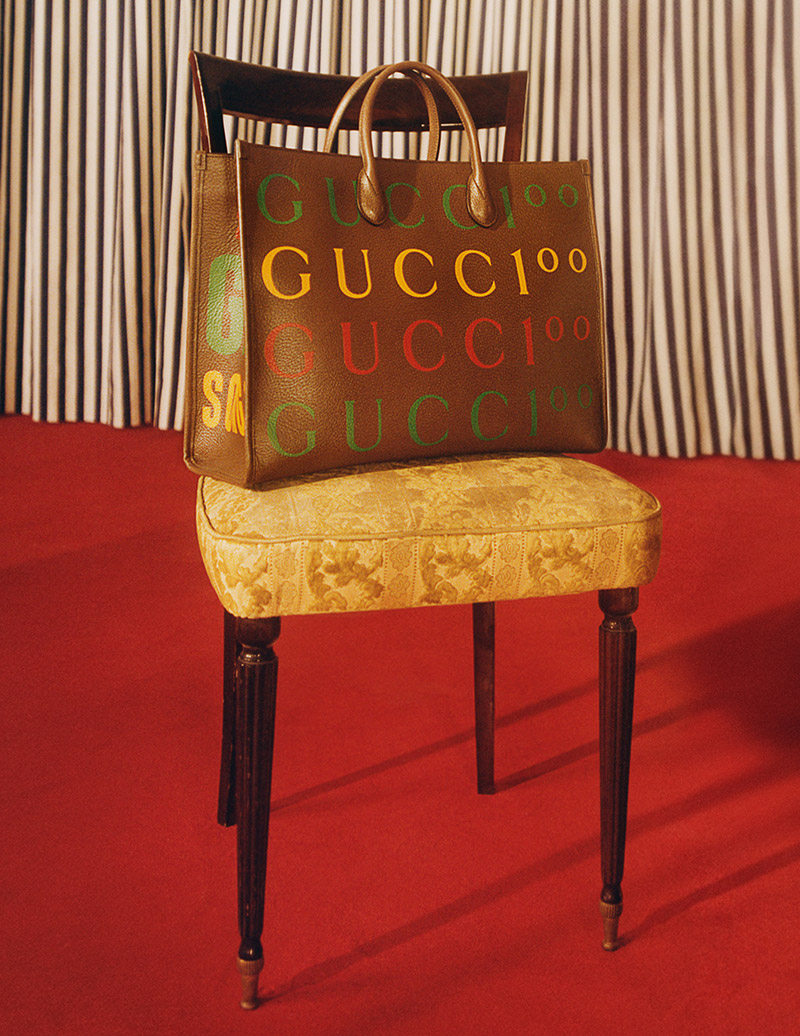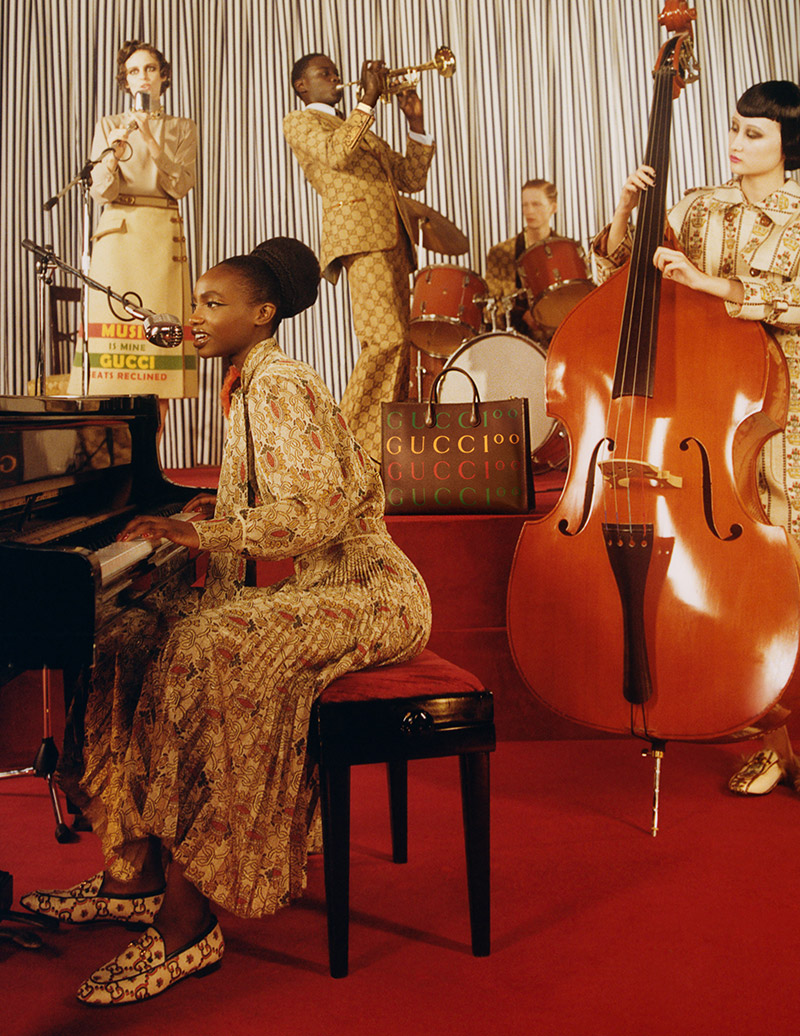 Gucci's Meatpacking District location includes a full takeover of a historic neighborhood building featuring the Pop-Up on the ground floor and an additional two floors, available by appointment only, boasting a total of 18,000 square feet. Additionally, Gucci's Pop-Up at Miami Design District's Paradise Plaza space features 5500 square feet of indoor and outdoor space that has been completely transformed.
The Gucci 100 Pop-Ups showcase the collection in a multi-dimensional environment defined by the juxtaposition of classic architectural details and visionary features like perimetral arches, LED and white reflective floors. Mirroring the collection itself, the Pop-Ups celebrate the connection between past and present, made tangible through music. By spinning a wheel placed on the side of a cabinet, visitors are invited to discover the playlist of the handpicked songs from different decades – all namechecking Gucci.
Creative Director: Alessandro Michele

Art Director: Christopher Simmonds

Photographer & Director: Joshua Woods

Make up: Diane Kendal

Hair: Paul Hanlon
You May Also Like: Gucci Lifestyle