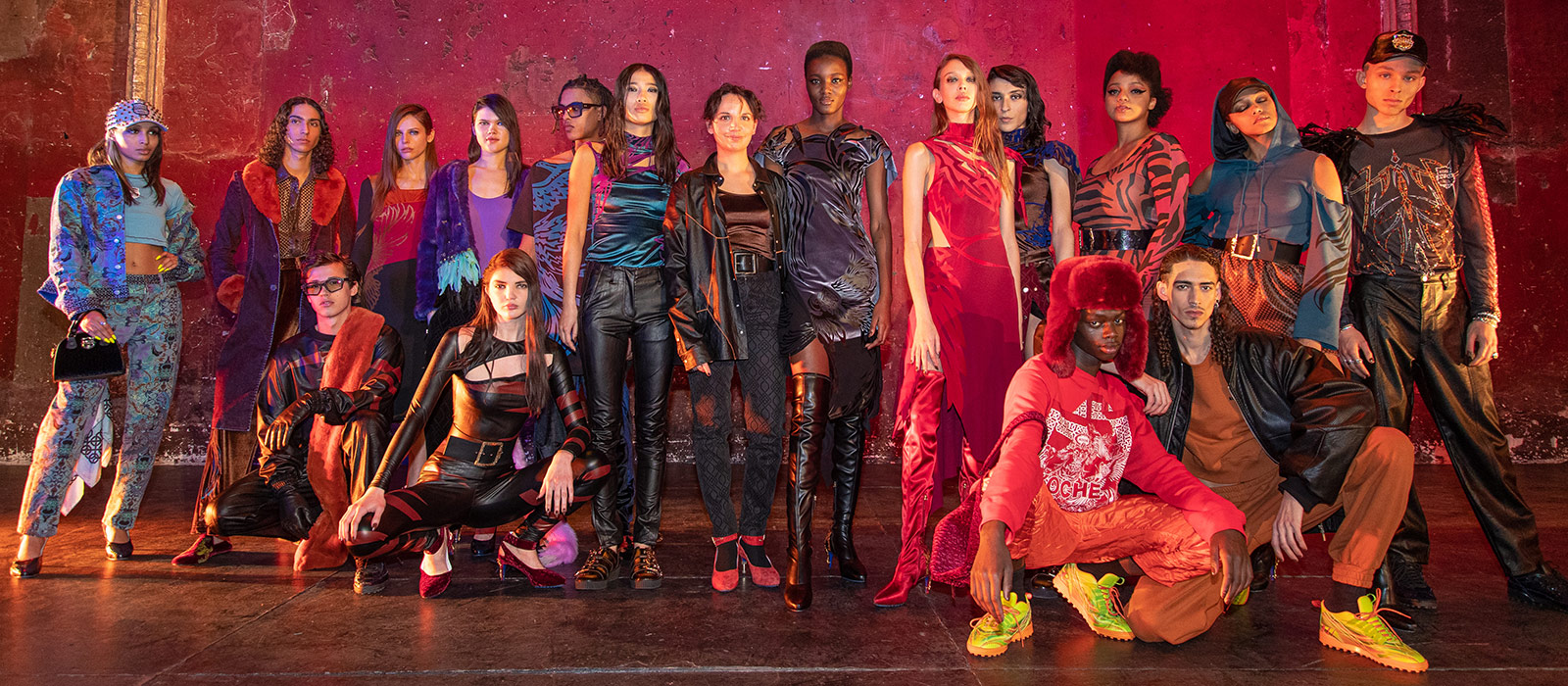 KOCHÉ
Fall/Winter 2021
Be Humble, Sit Down, the song says.
I have had these words in my head for months: think about what you do, how you really feel, how the world around you is. And do it with your eyes wide open.
Fashion is beautiful because it has one foot in reality and one foot in fantasy.
We dream, but with open eyes.
Reality check, yes, but not stuck in it!
This is what we need at the moment. Fair and humble dreams to help us improve this world.
This Fall Winter collection is about our ability to reinvent the present, by creating beauty. KOCHÉ launches a new cycle: the collection is crafted, elegant, energetic, refined.
It is also simple: sincerity is key.
I have used all my technical skills and my knowledge to create products which are casual and elevated at the same time. This is my way of giving style to live through these complicated times, with comfort and elegance.
Denim, cotton, velvet, fleece, jersey, vegan leather are all used in harmony. I wanted a more delicate collection: more sustainable, more thoughtful, more balanced, but still sexy and sharp.
I named this collection after a mythological bird that fascinates me for some time: The Phoenix.
The golden bird, the firebird, the little hot one… It has the ability to heal all wounds with its tears. Don't we need it now?
The Phoenix constantly recovers itself from its ashes to experience another cycle.
Let us make this new cycle bright, lucid and humble.
---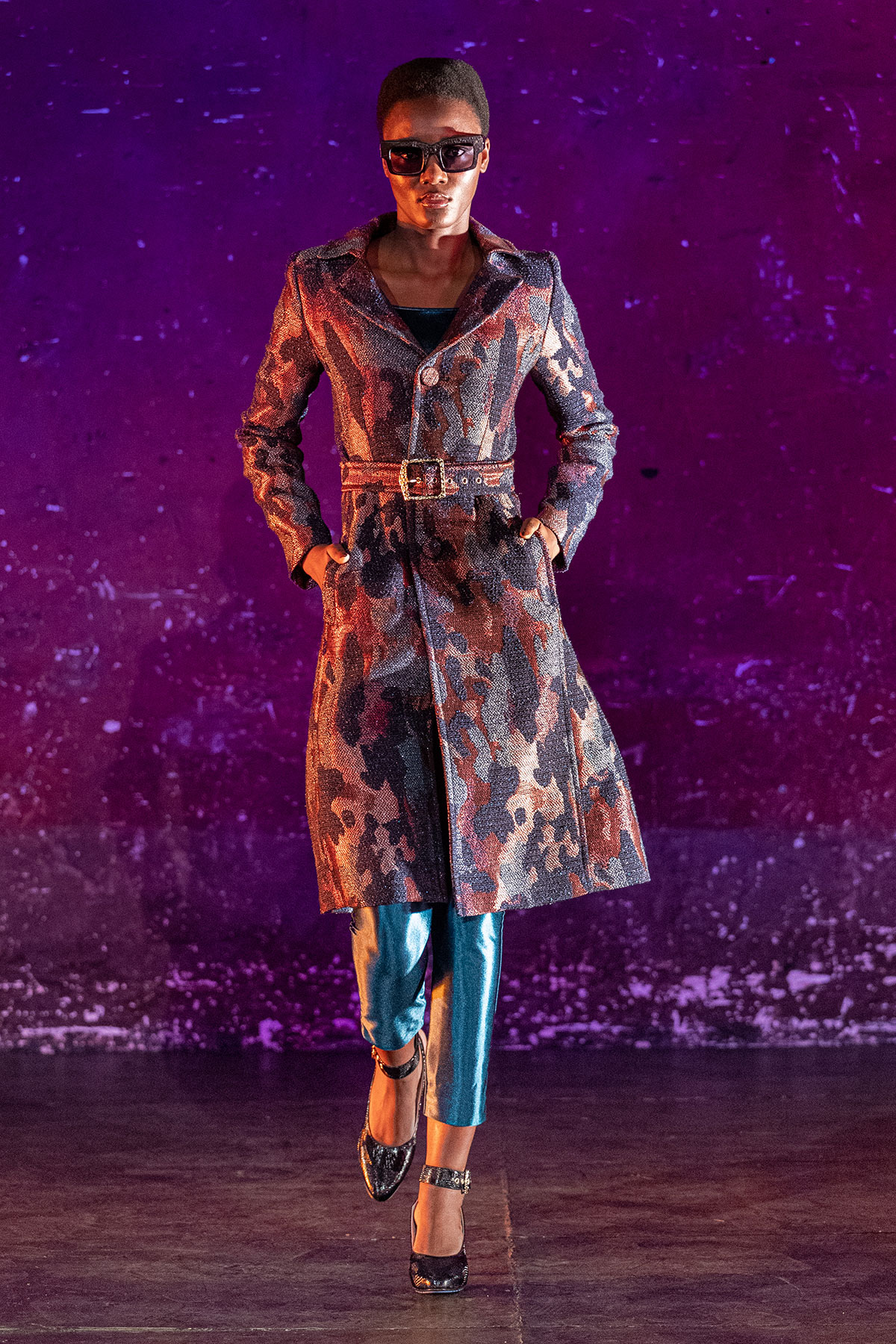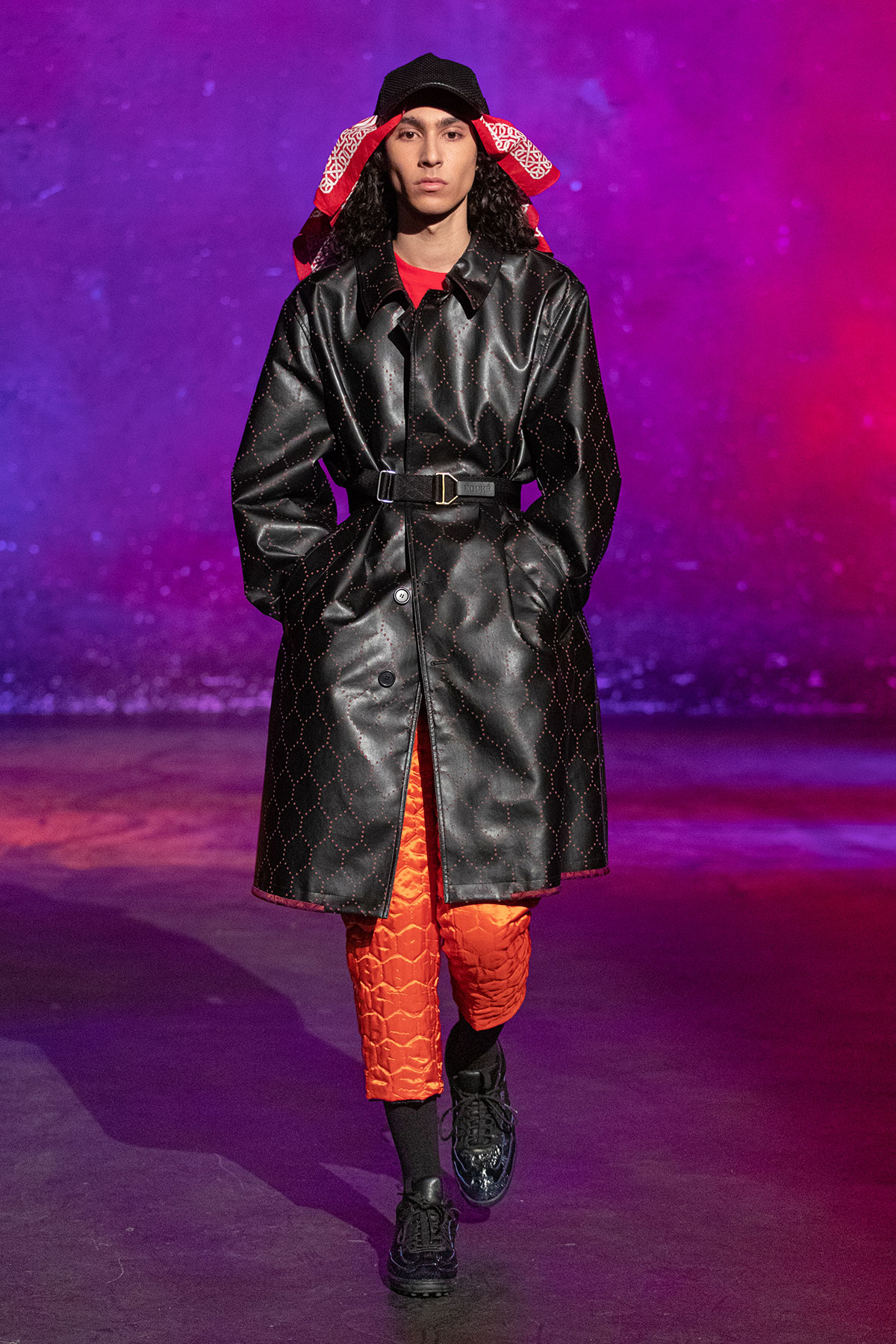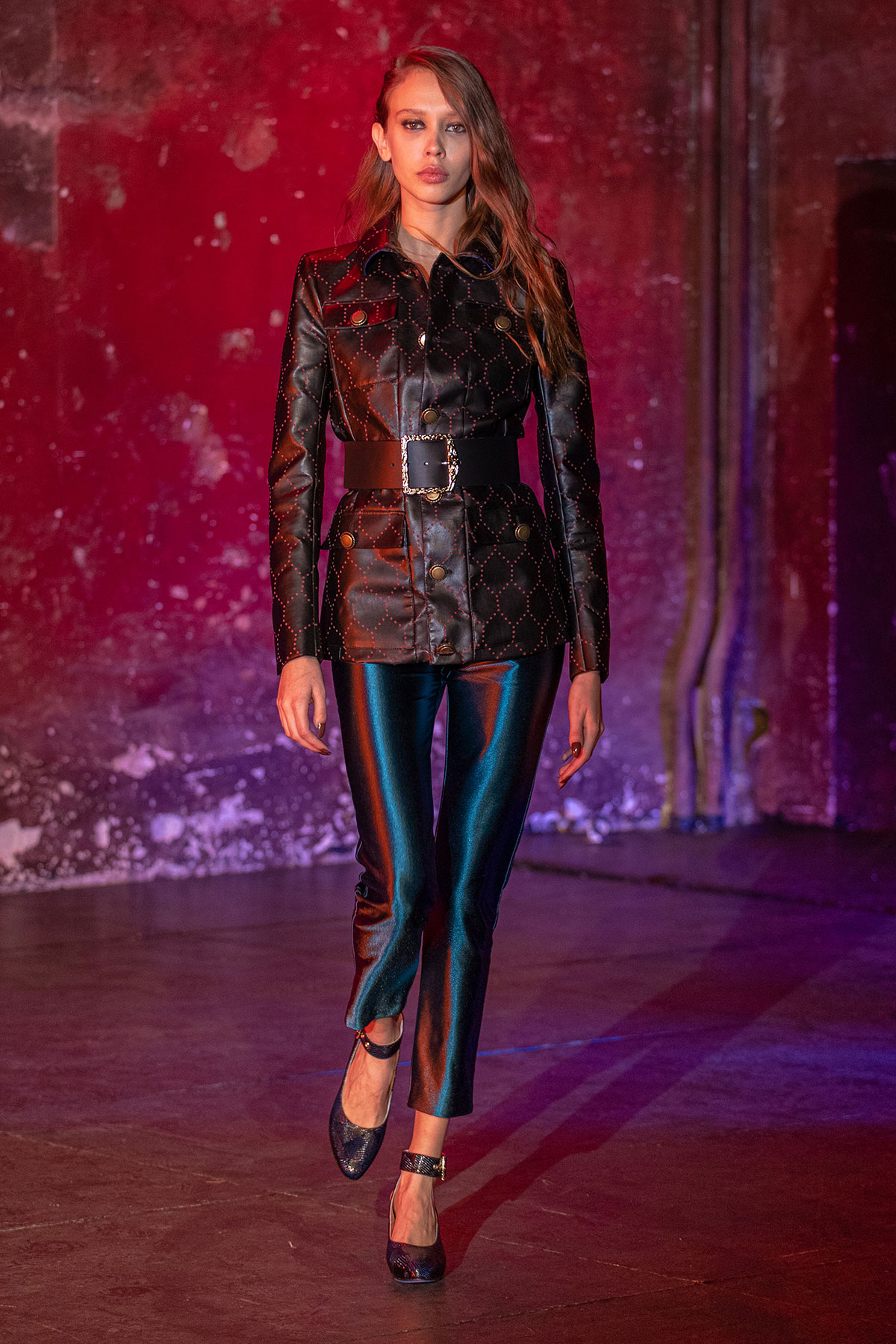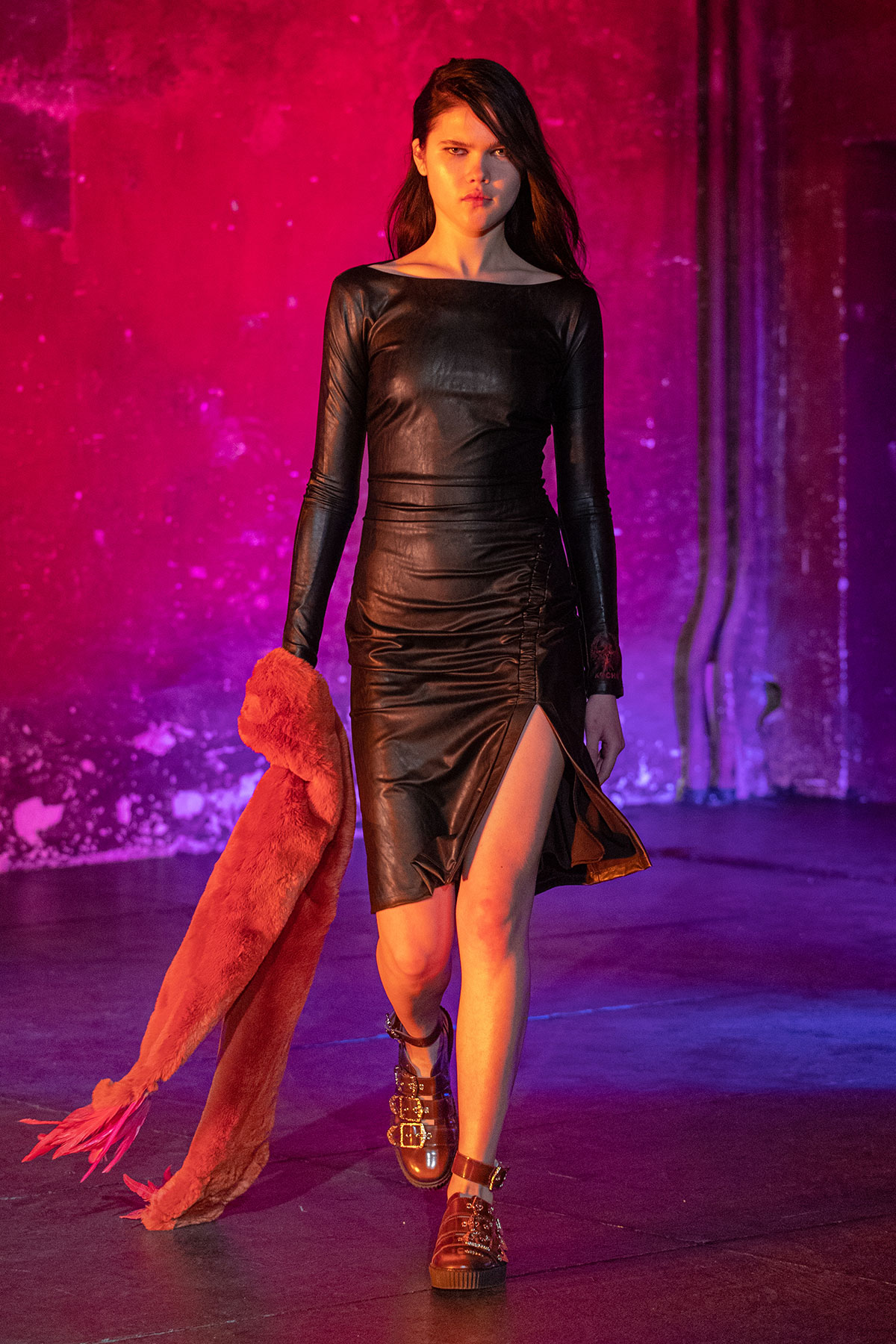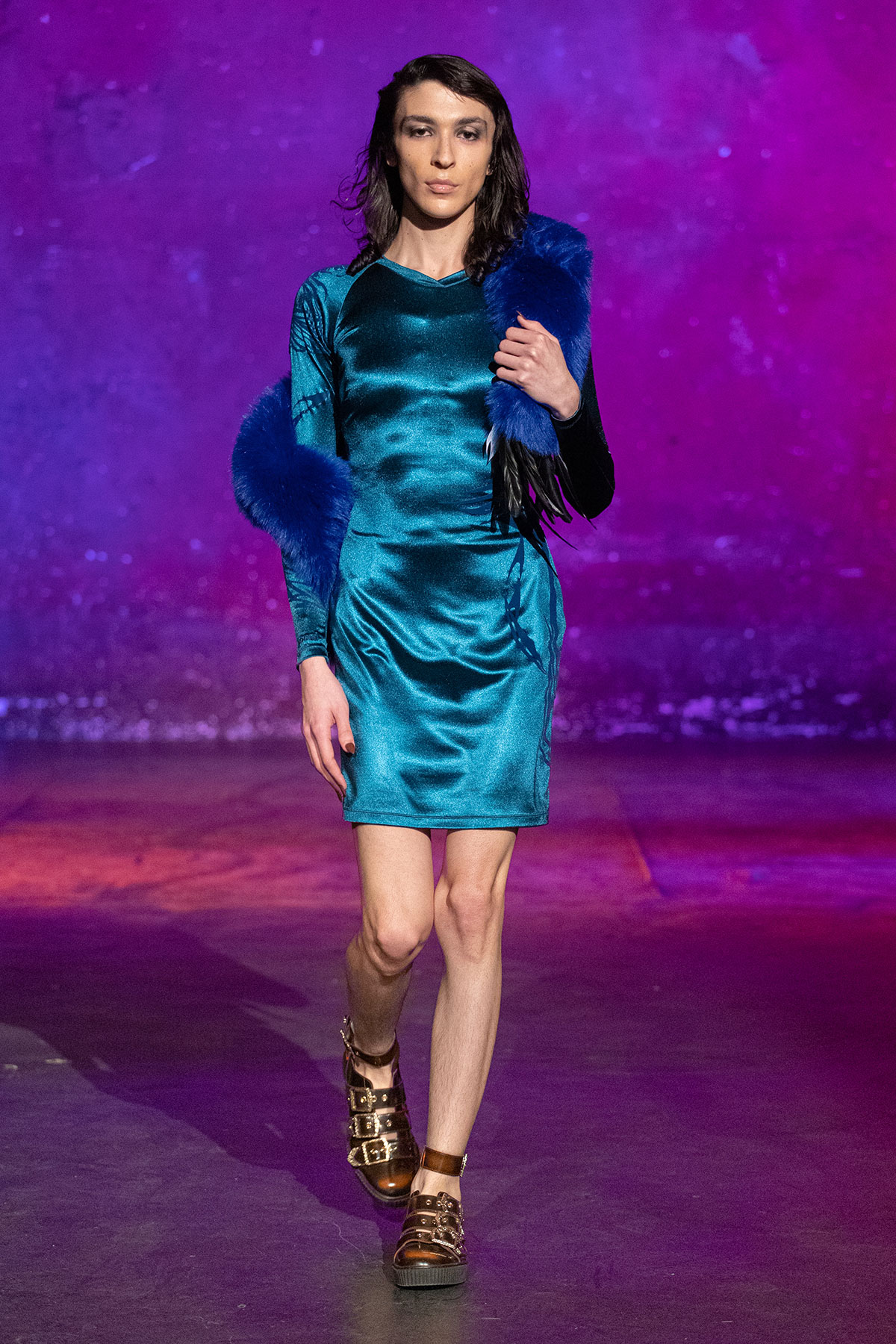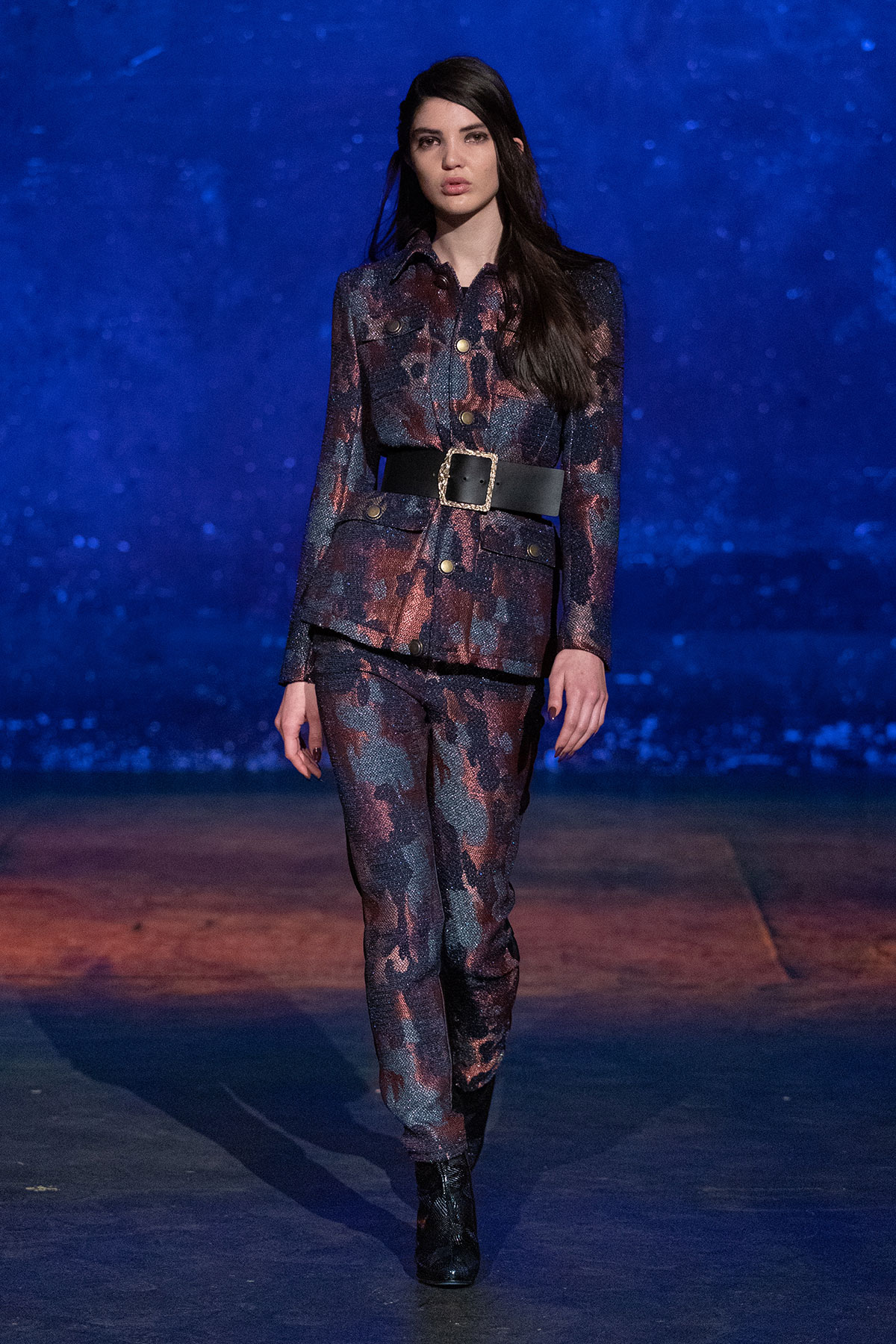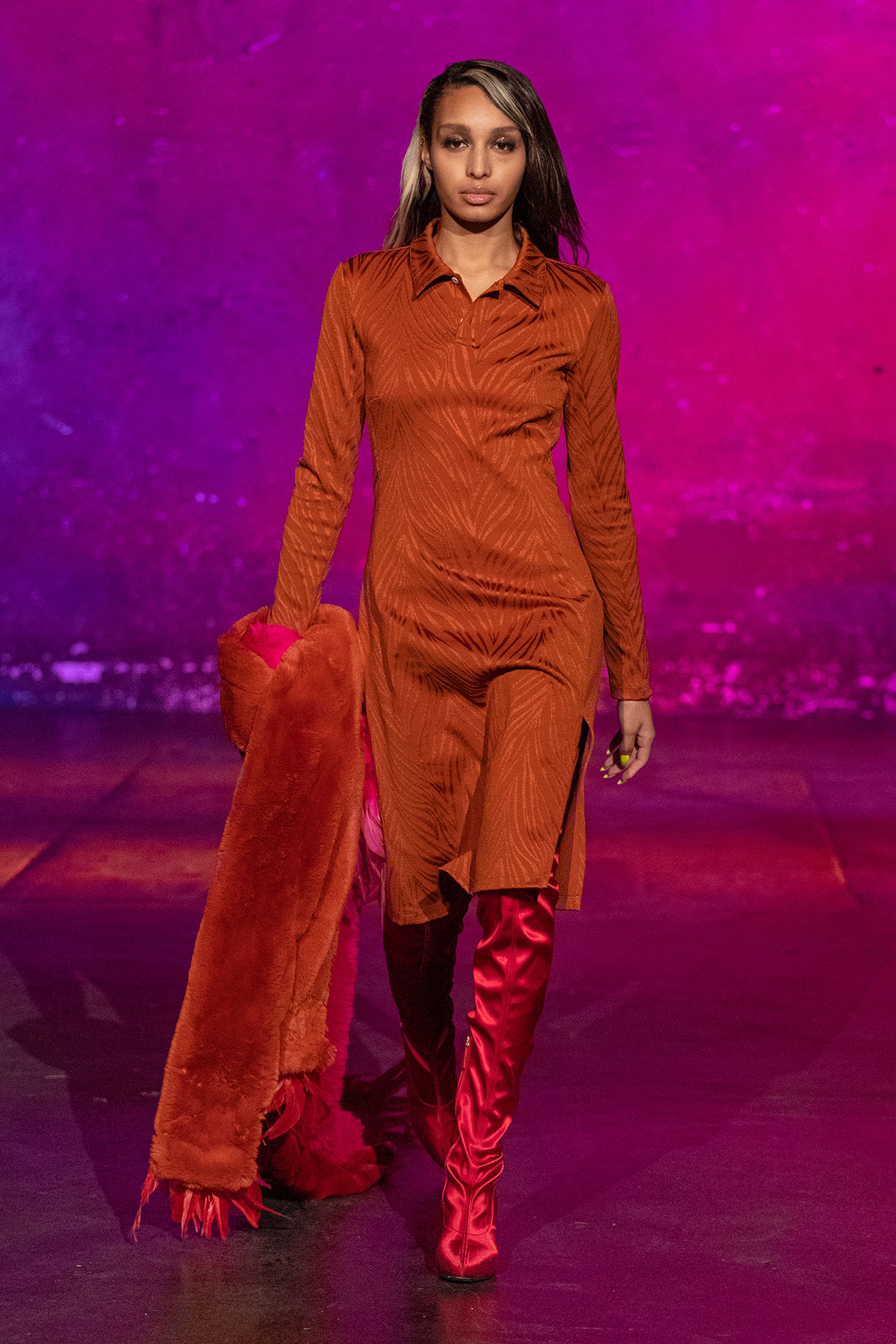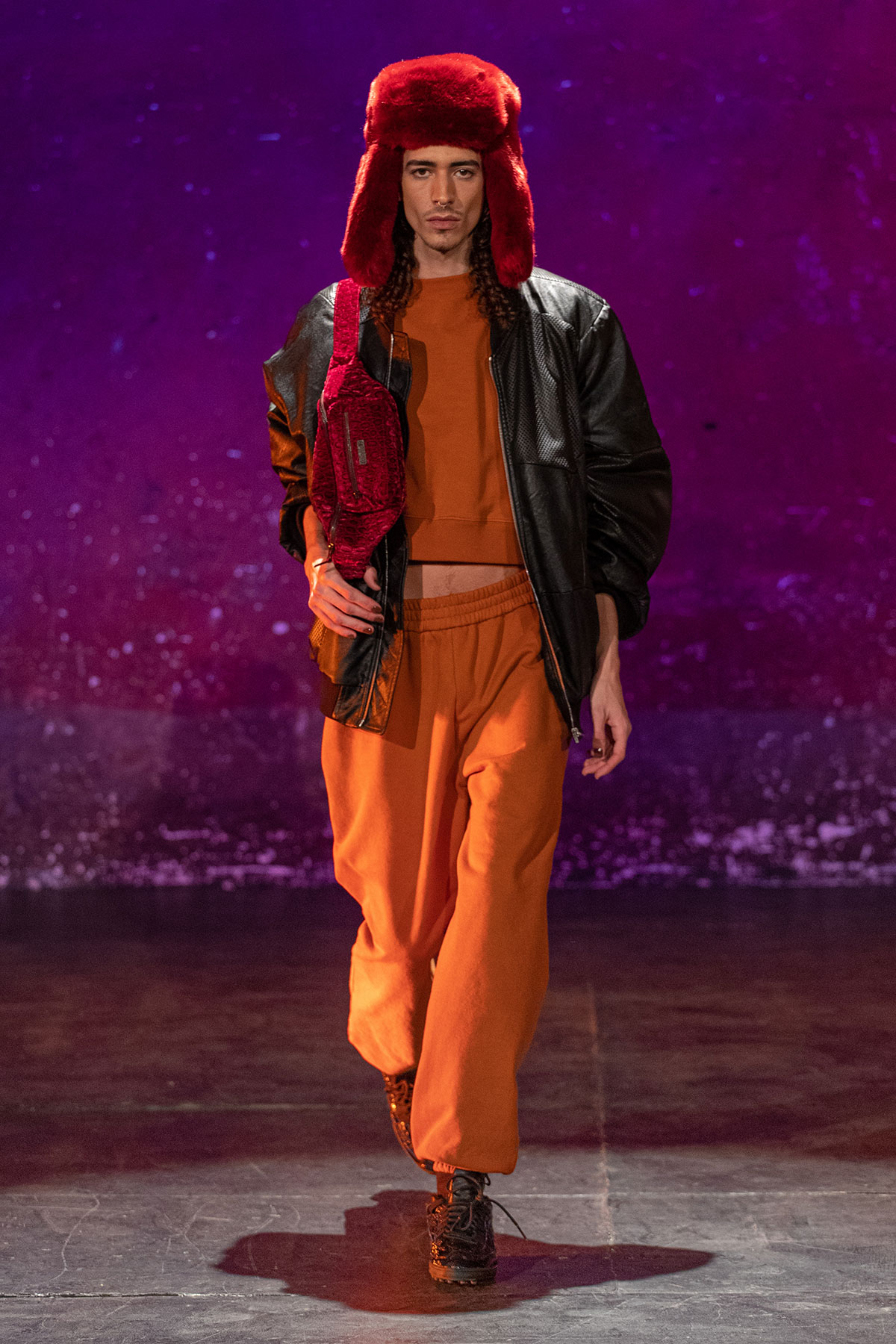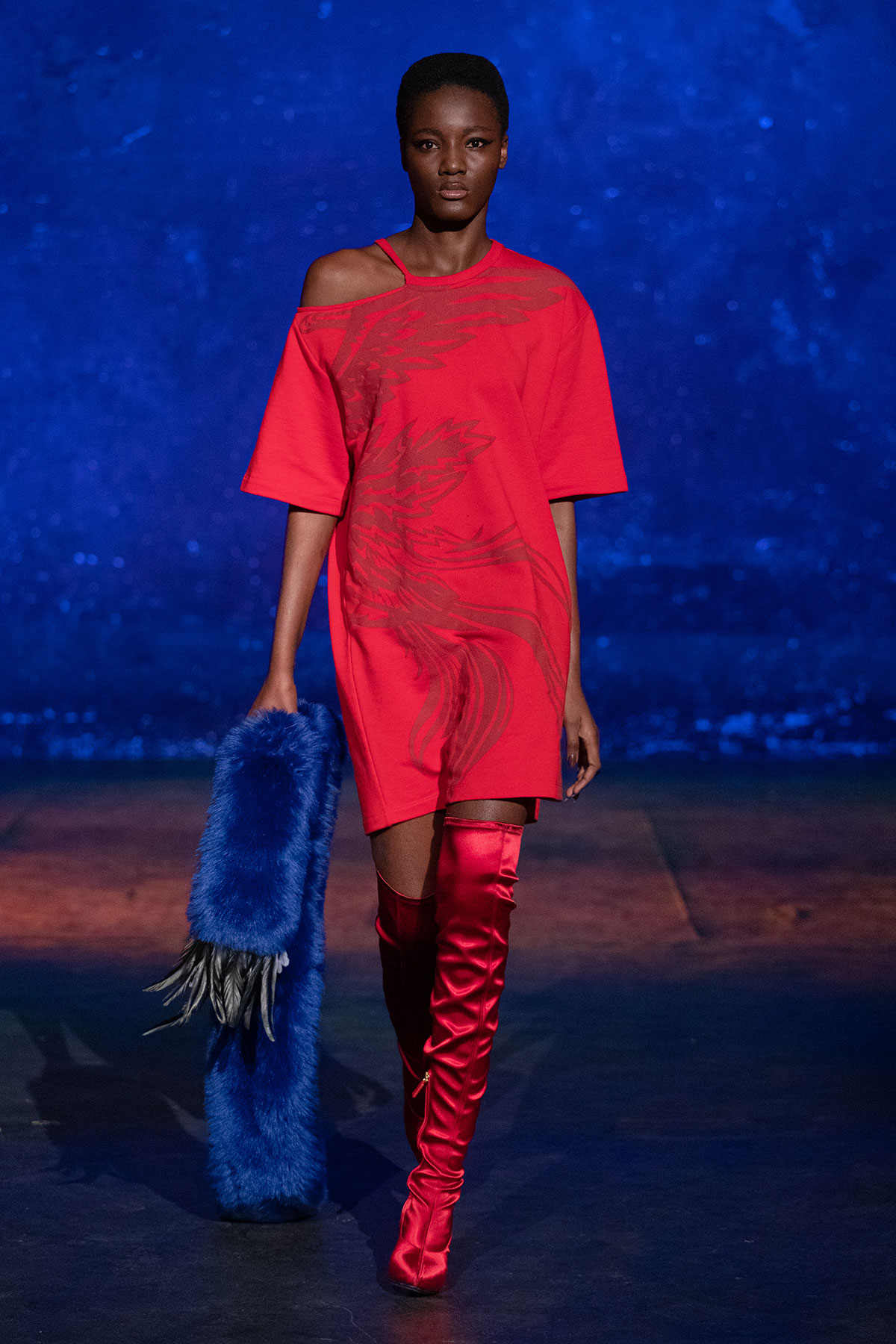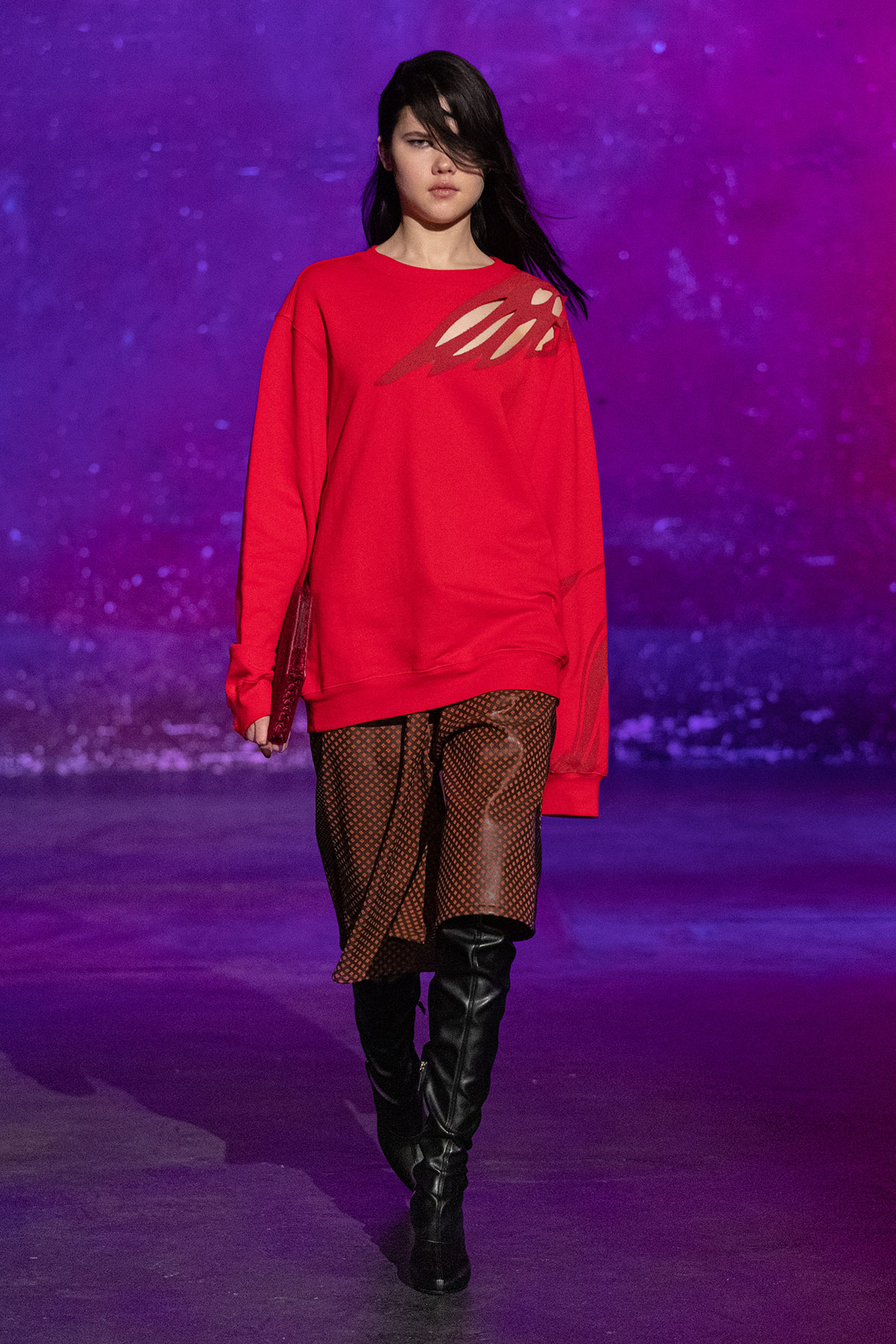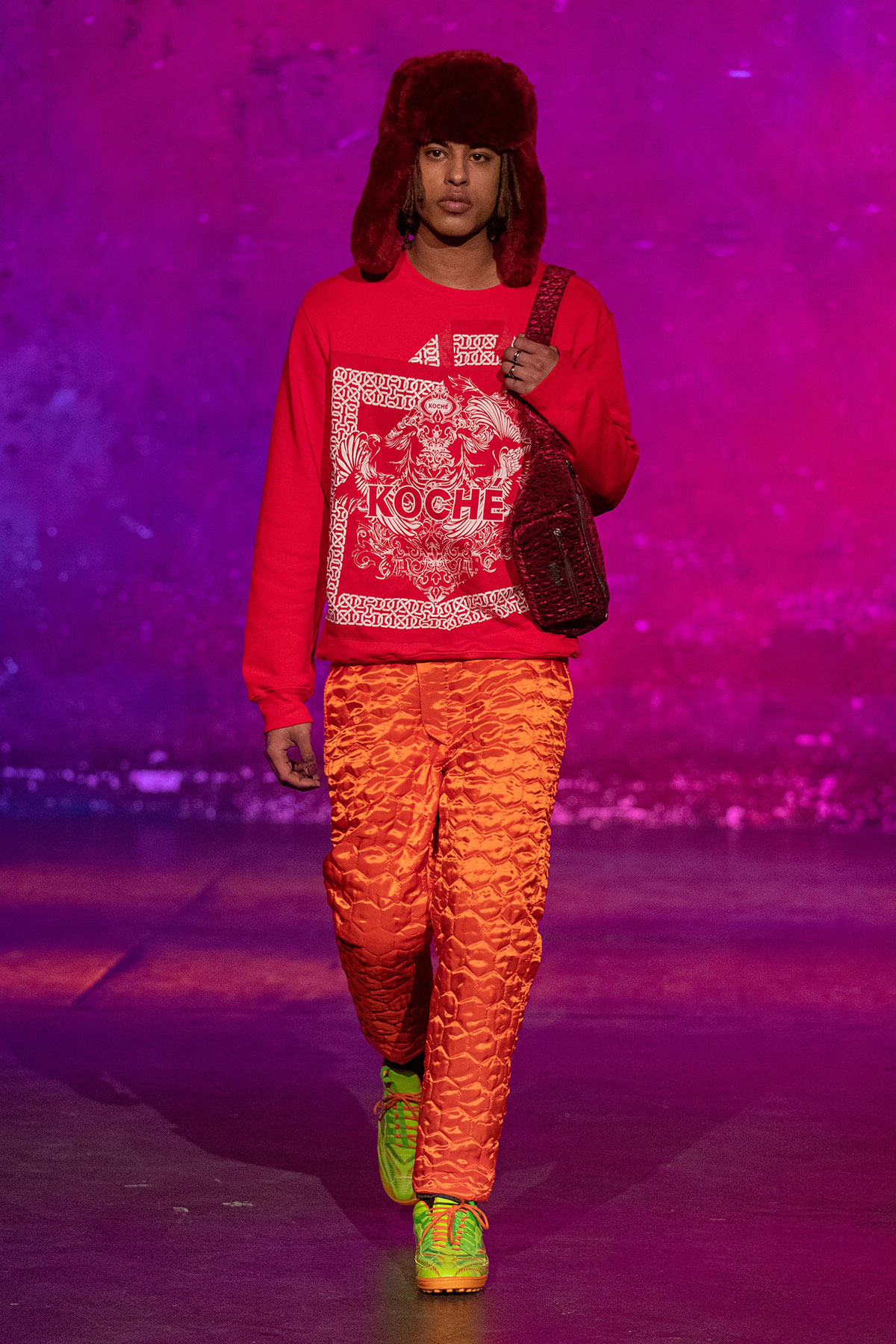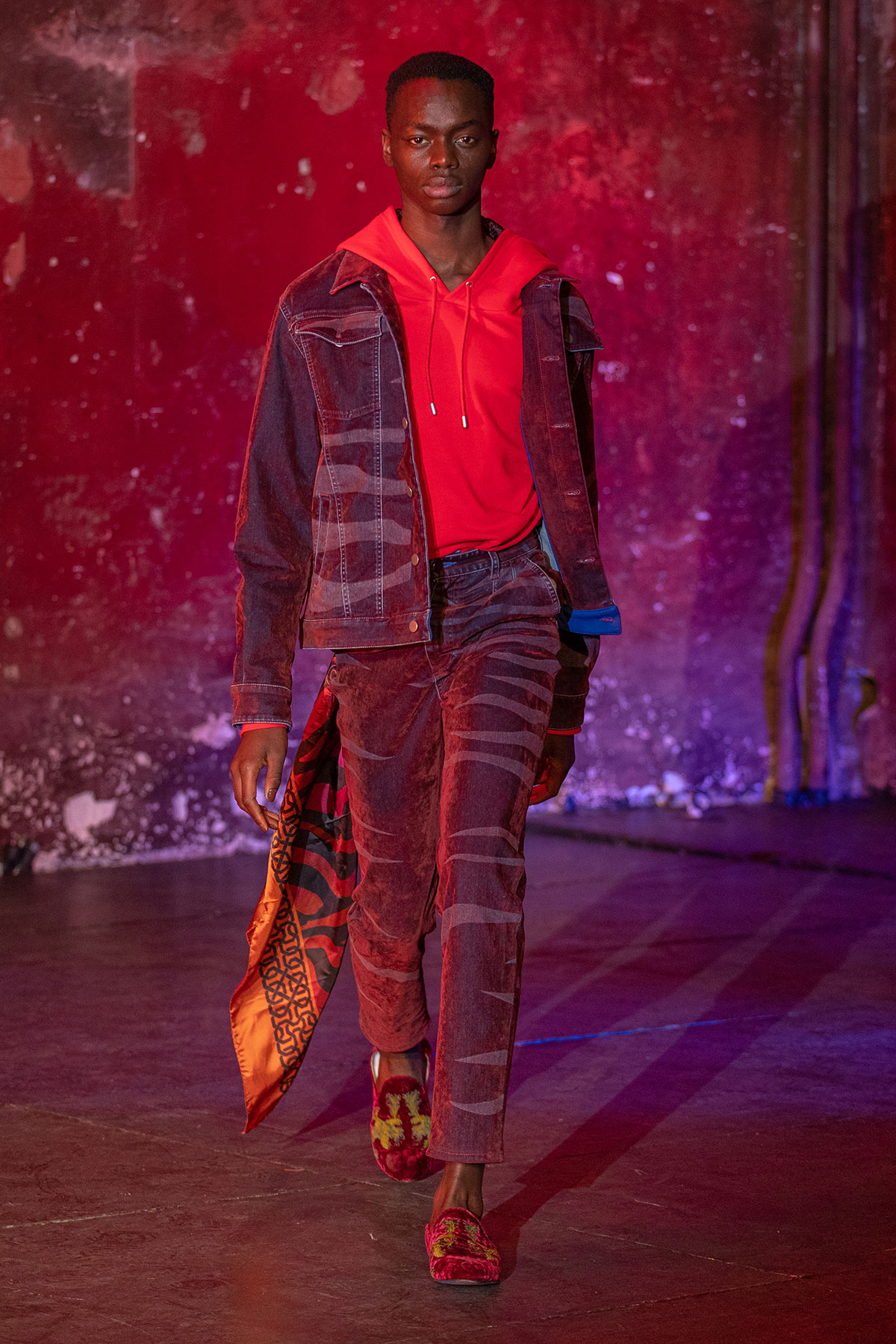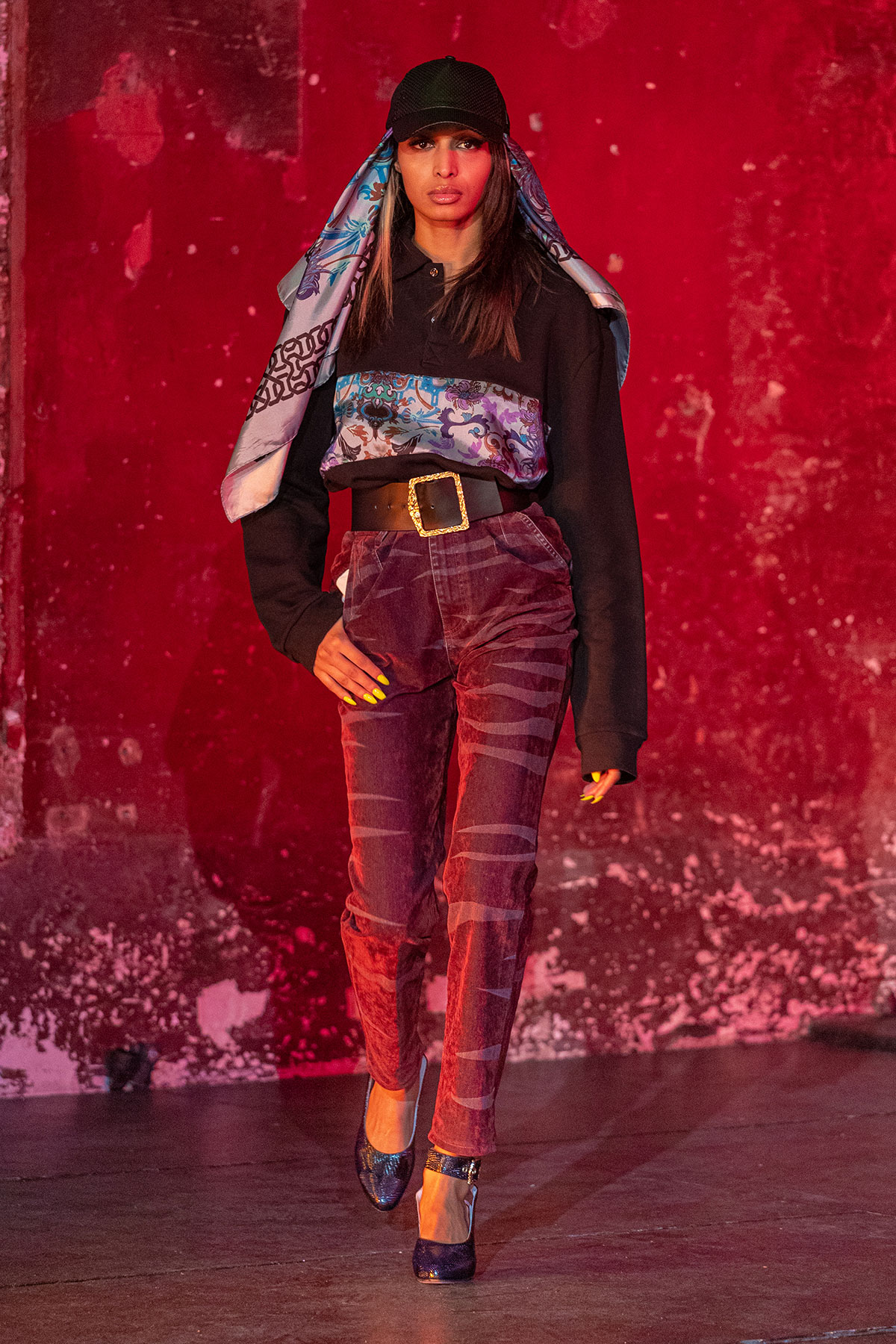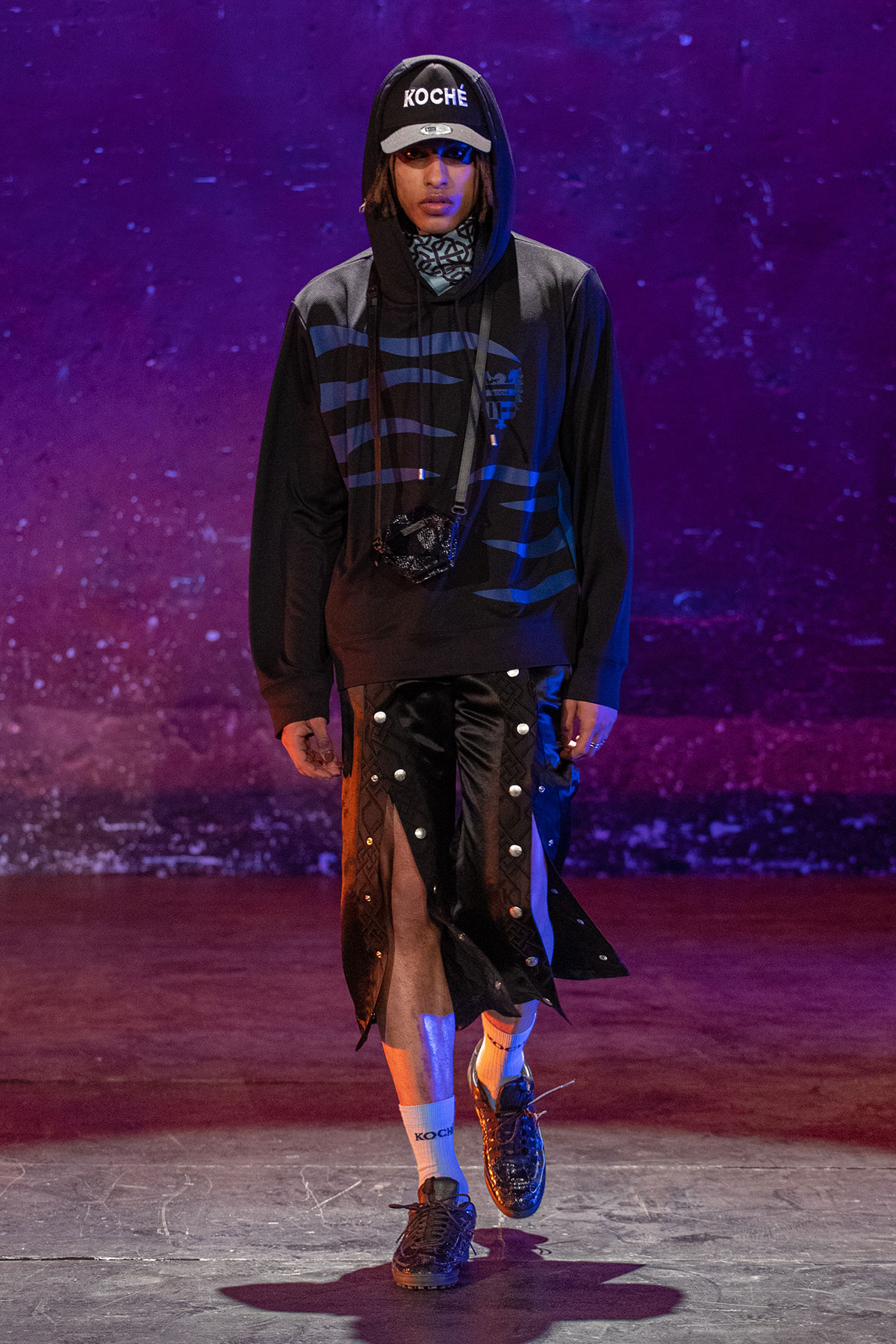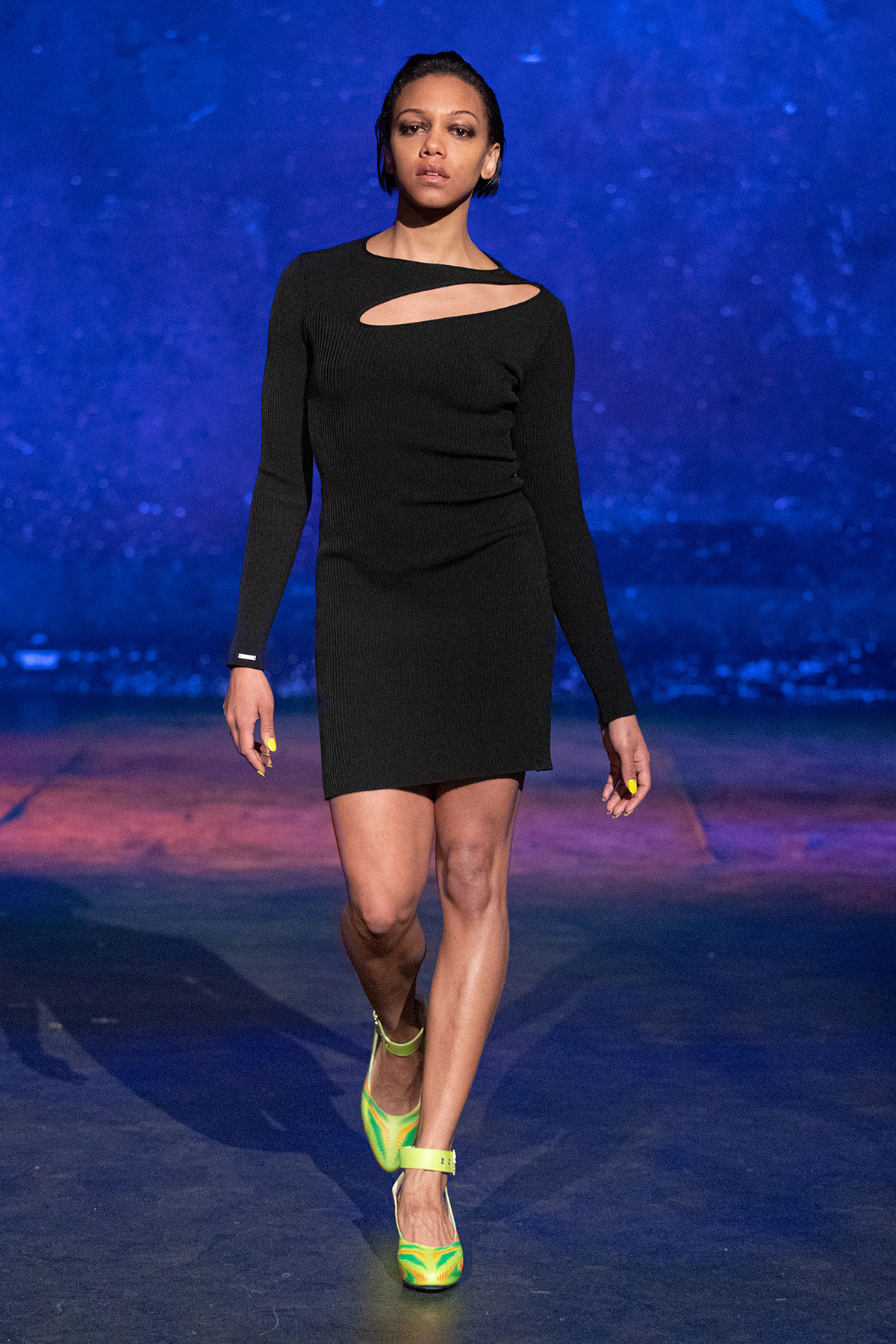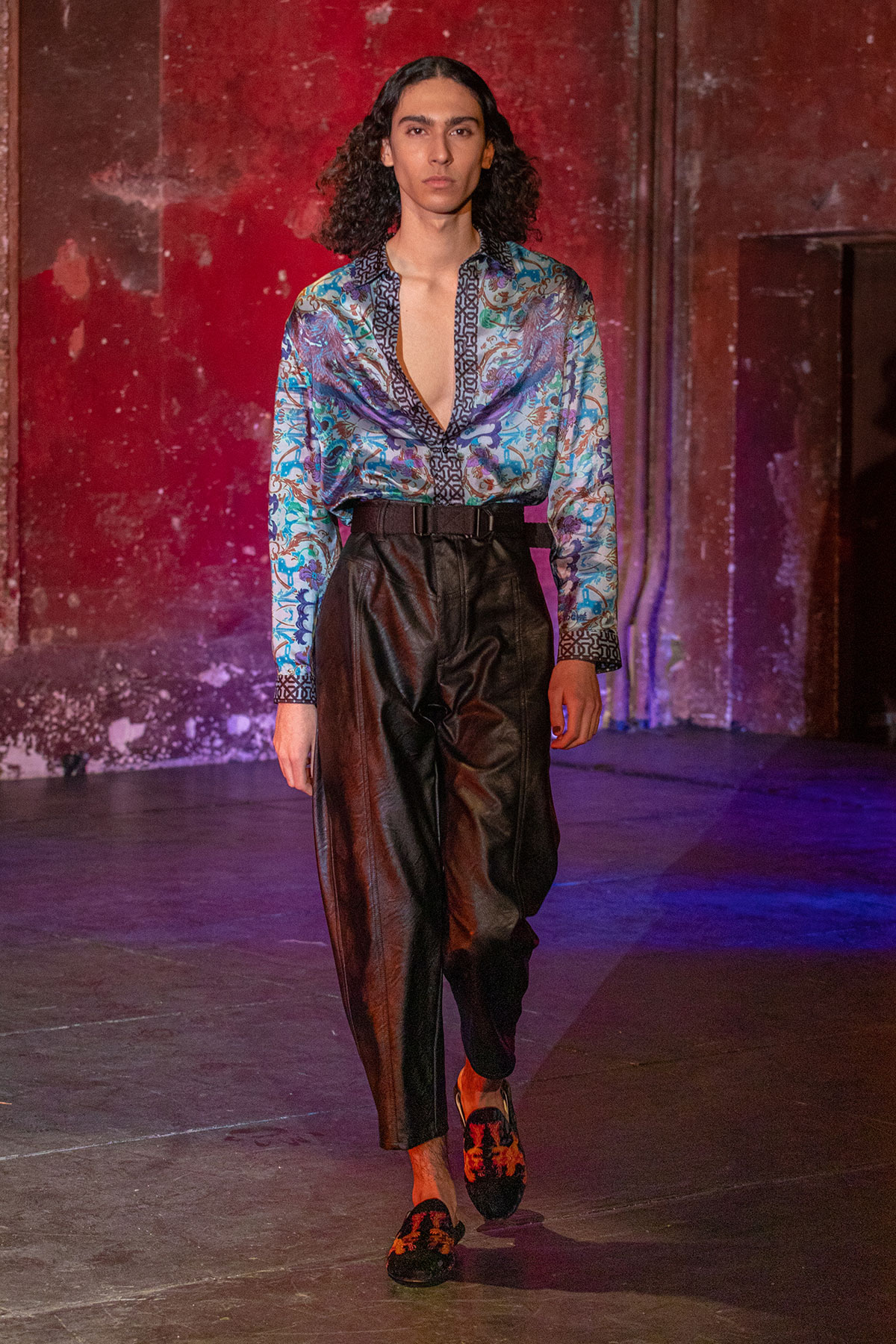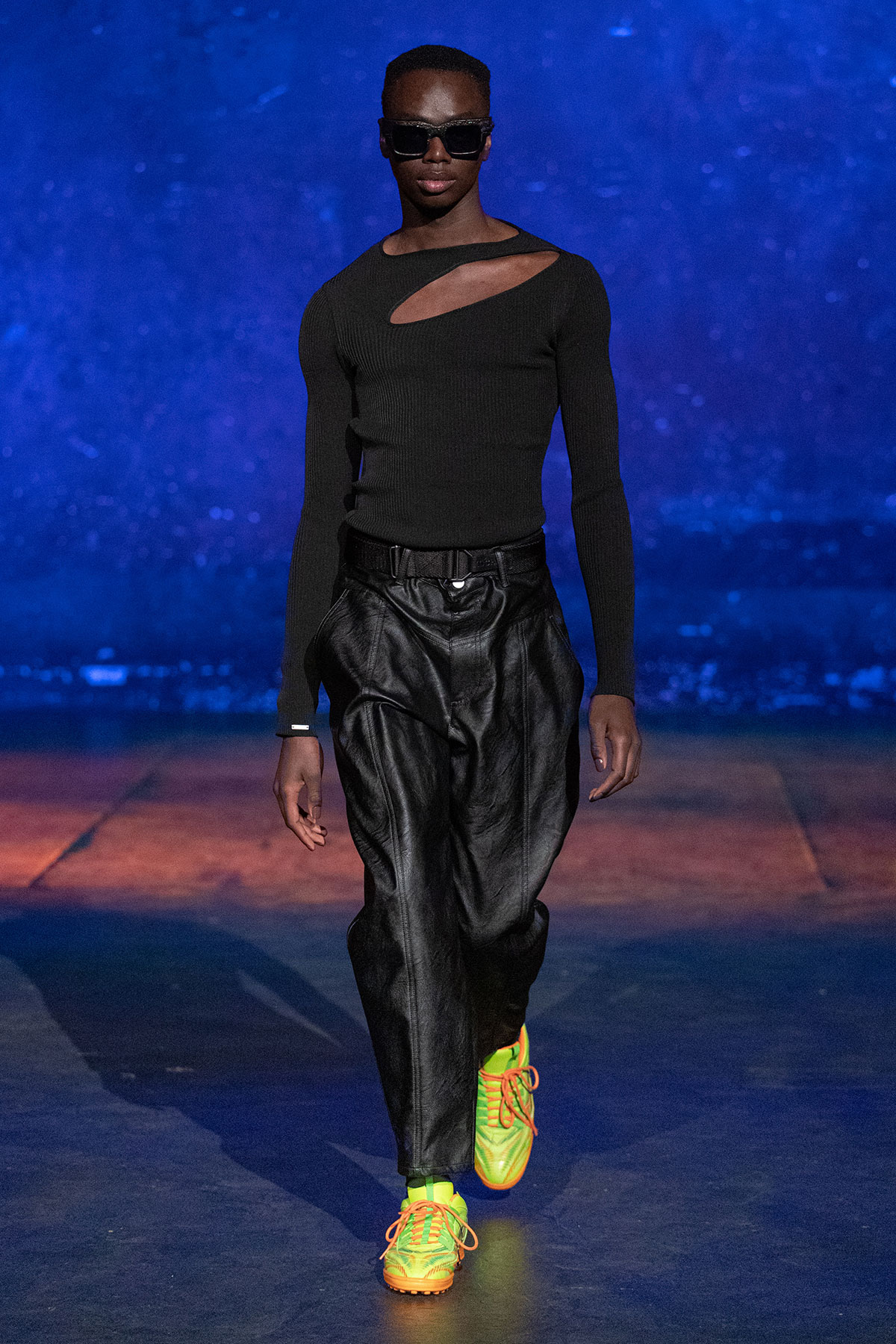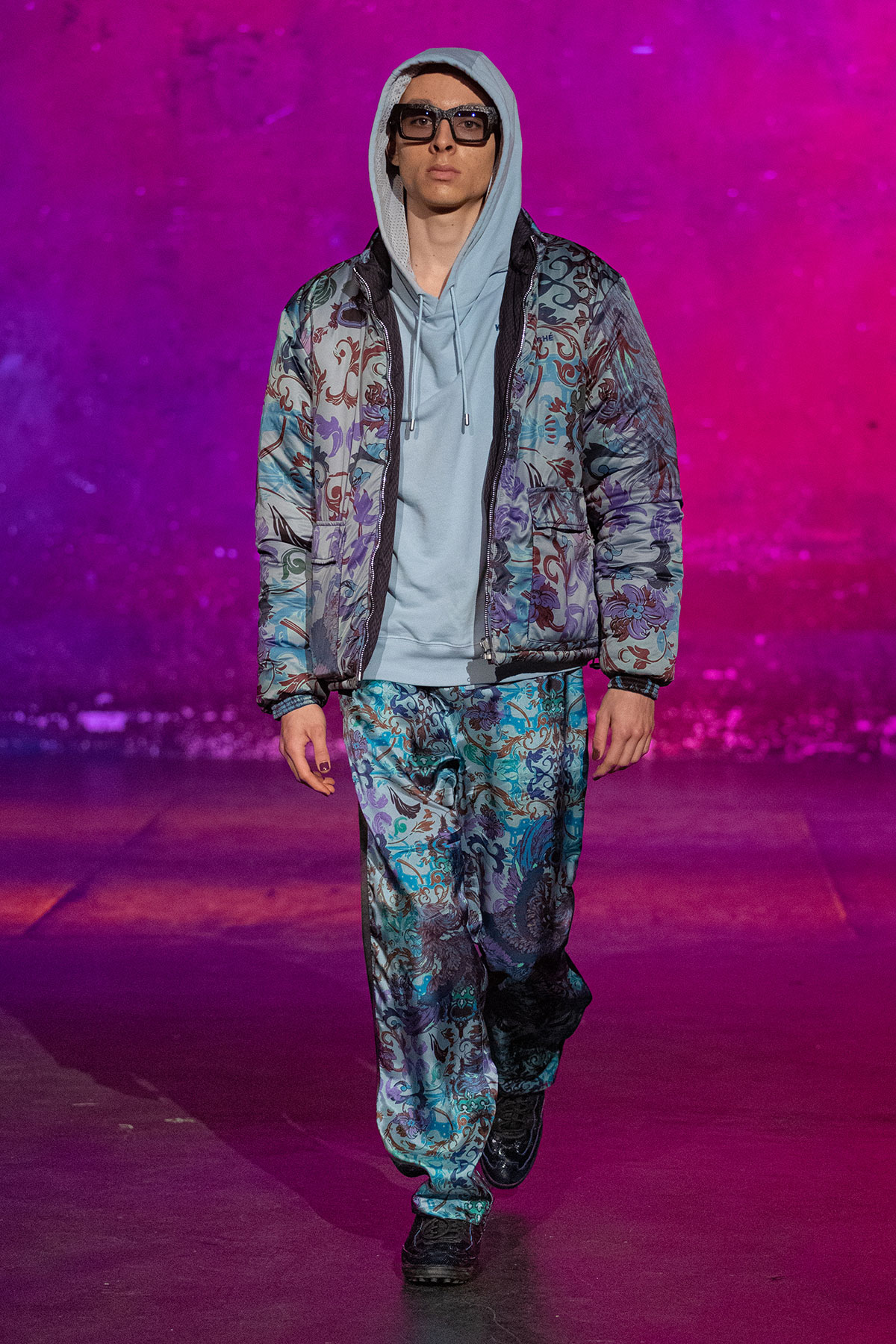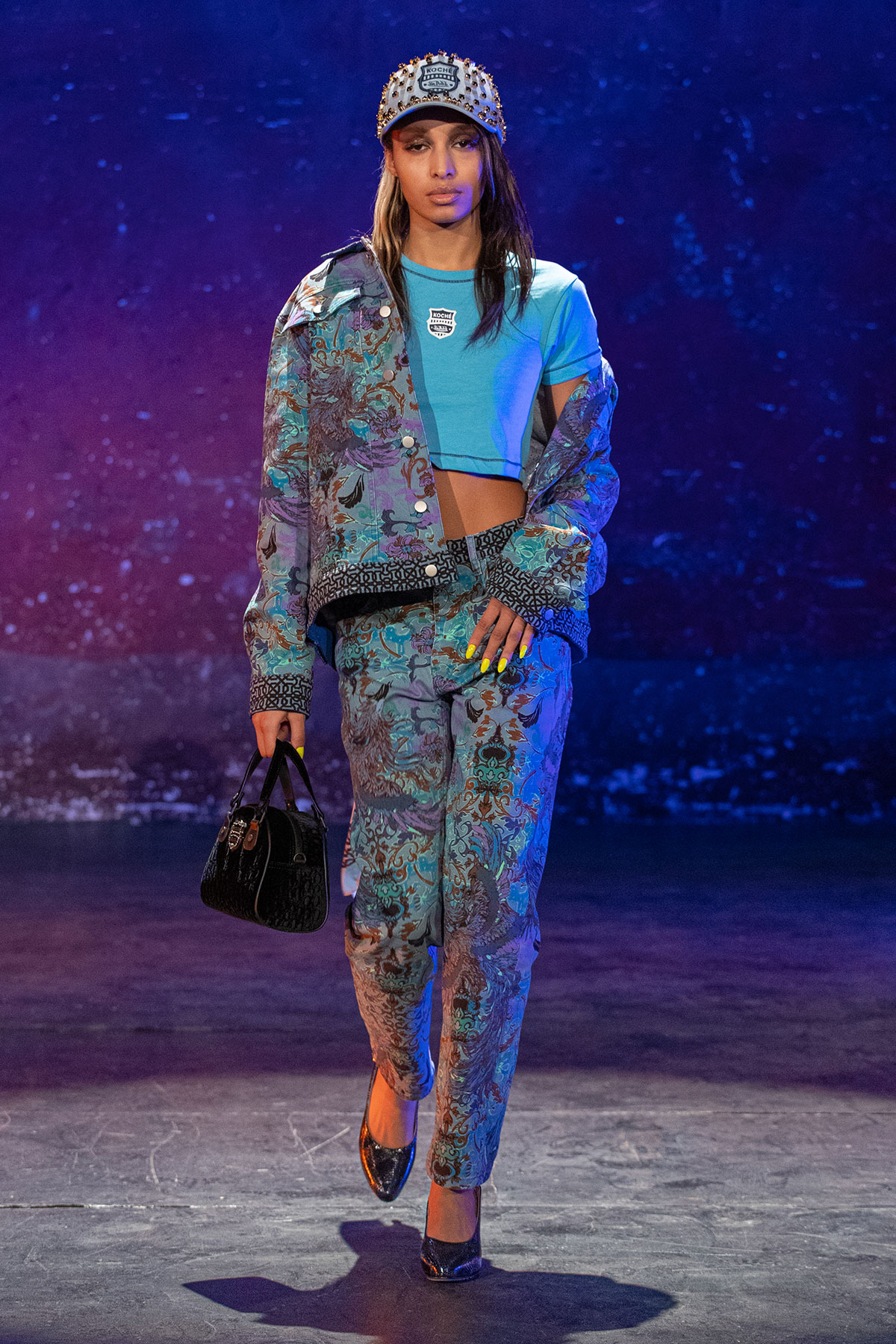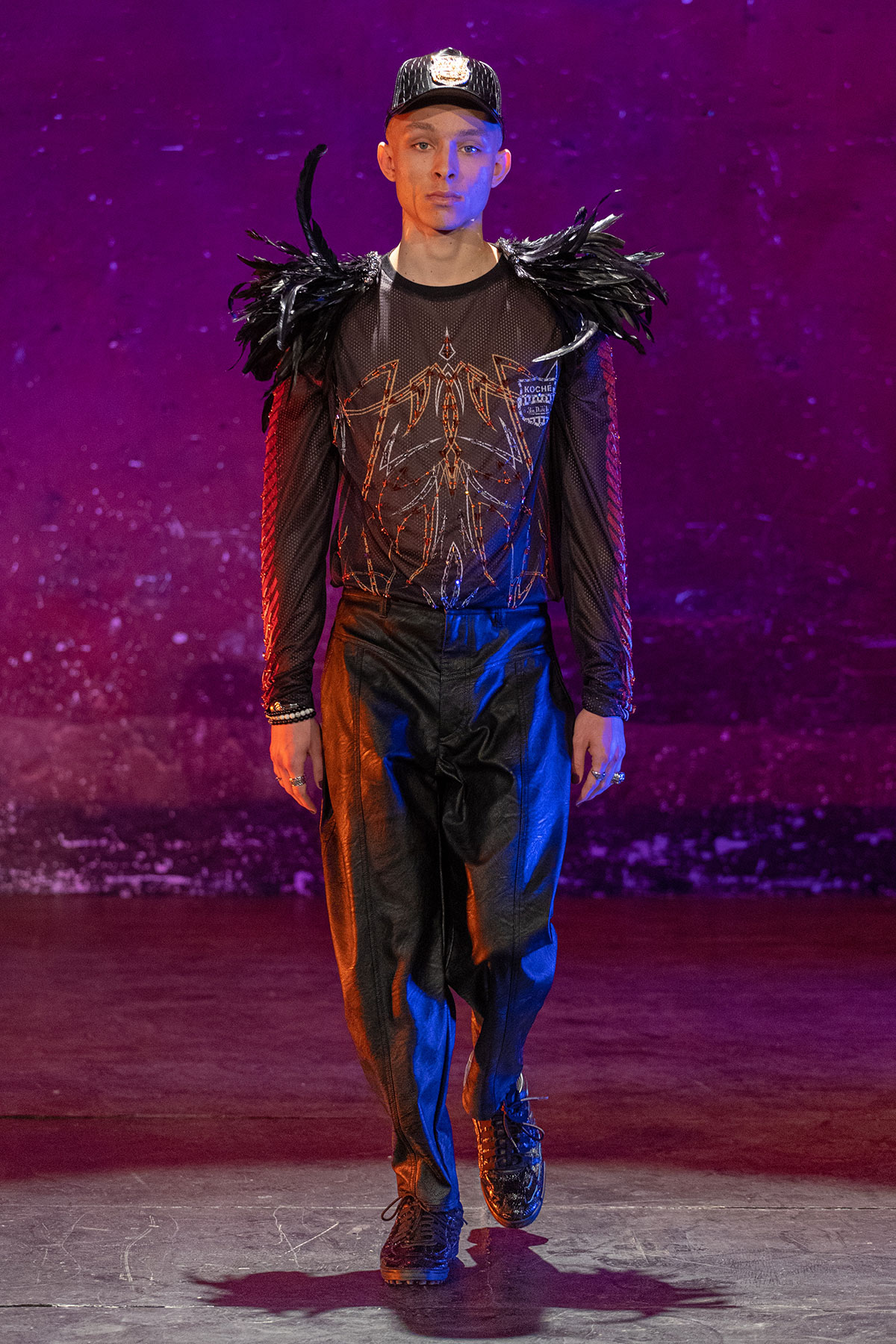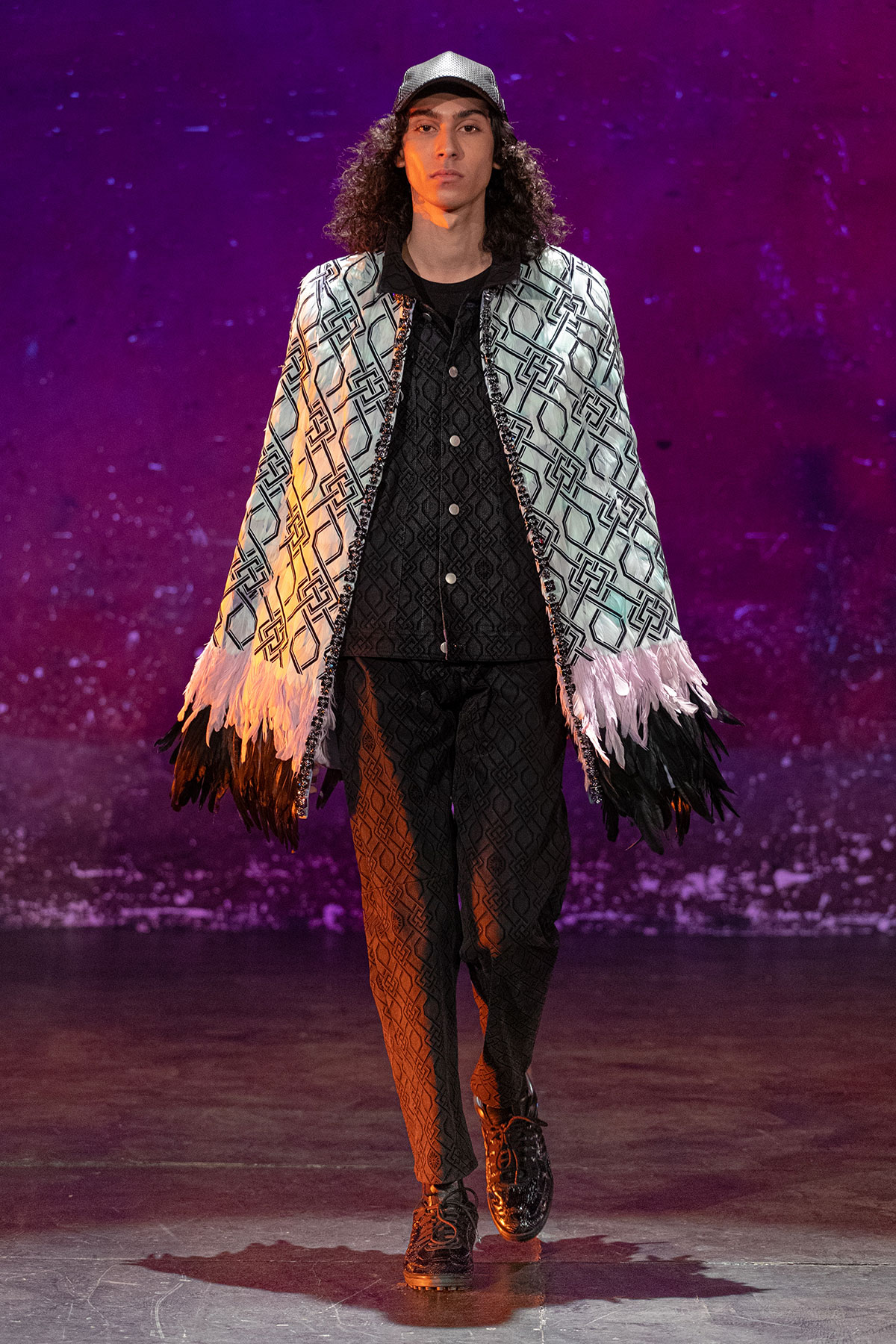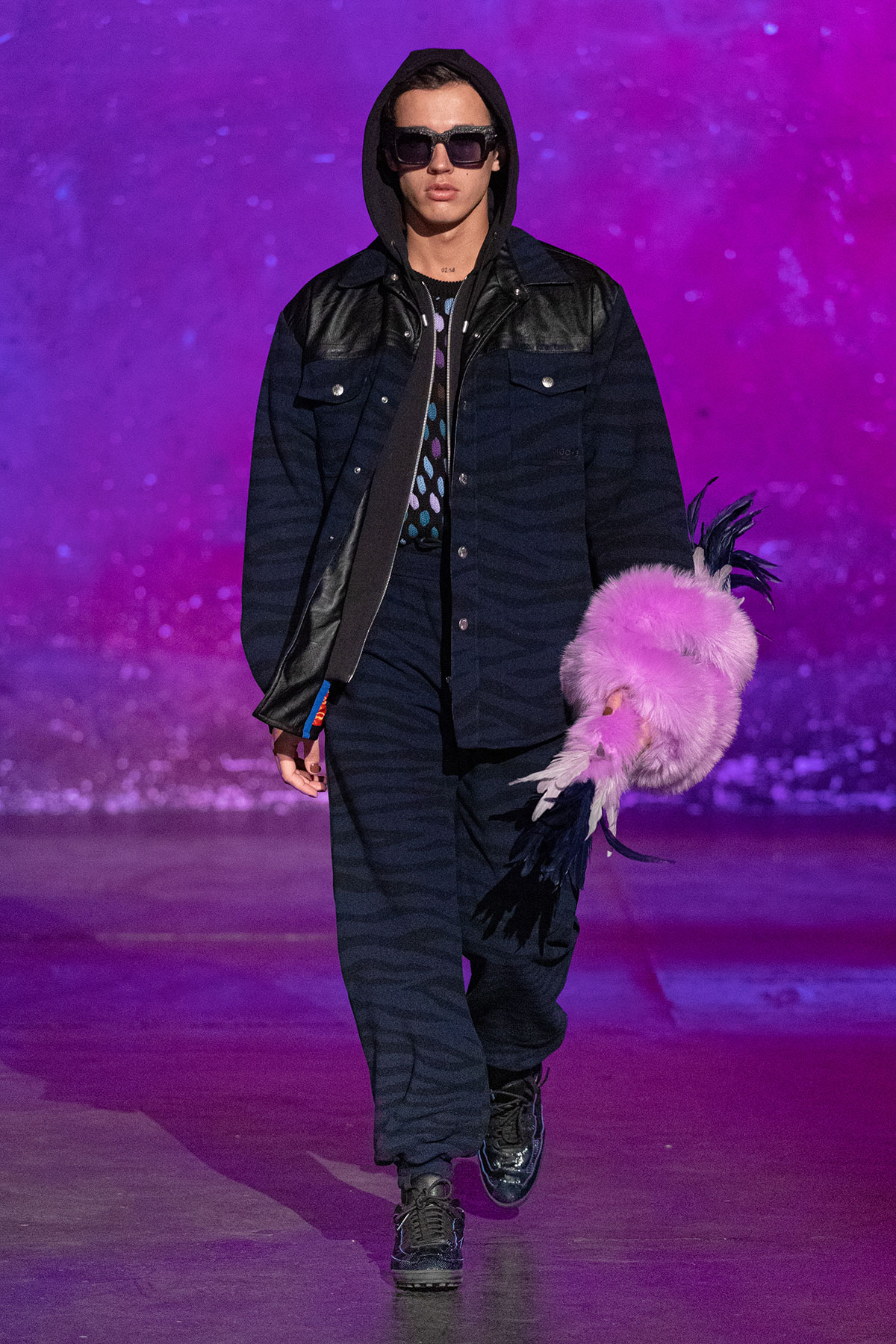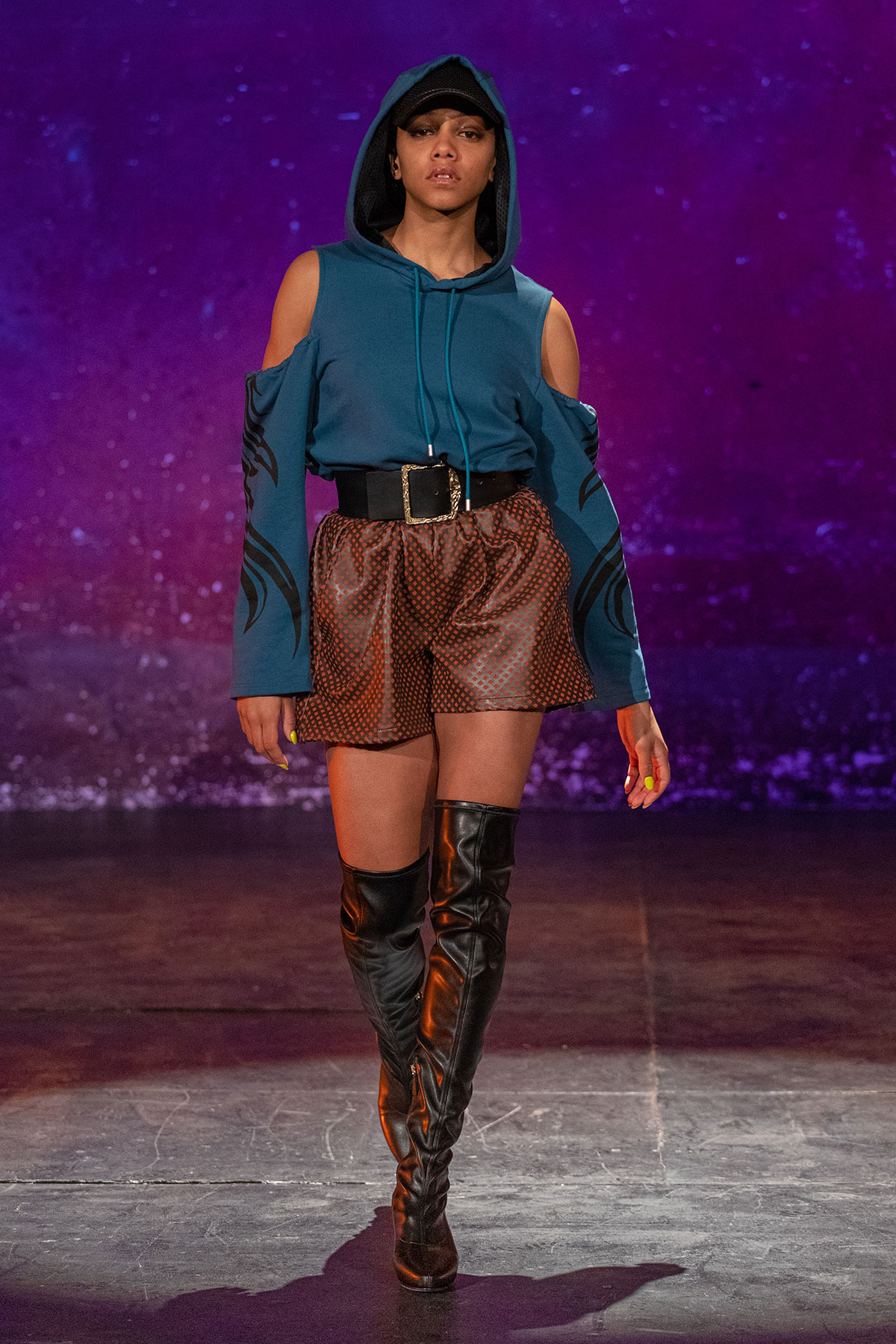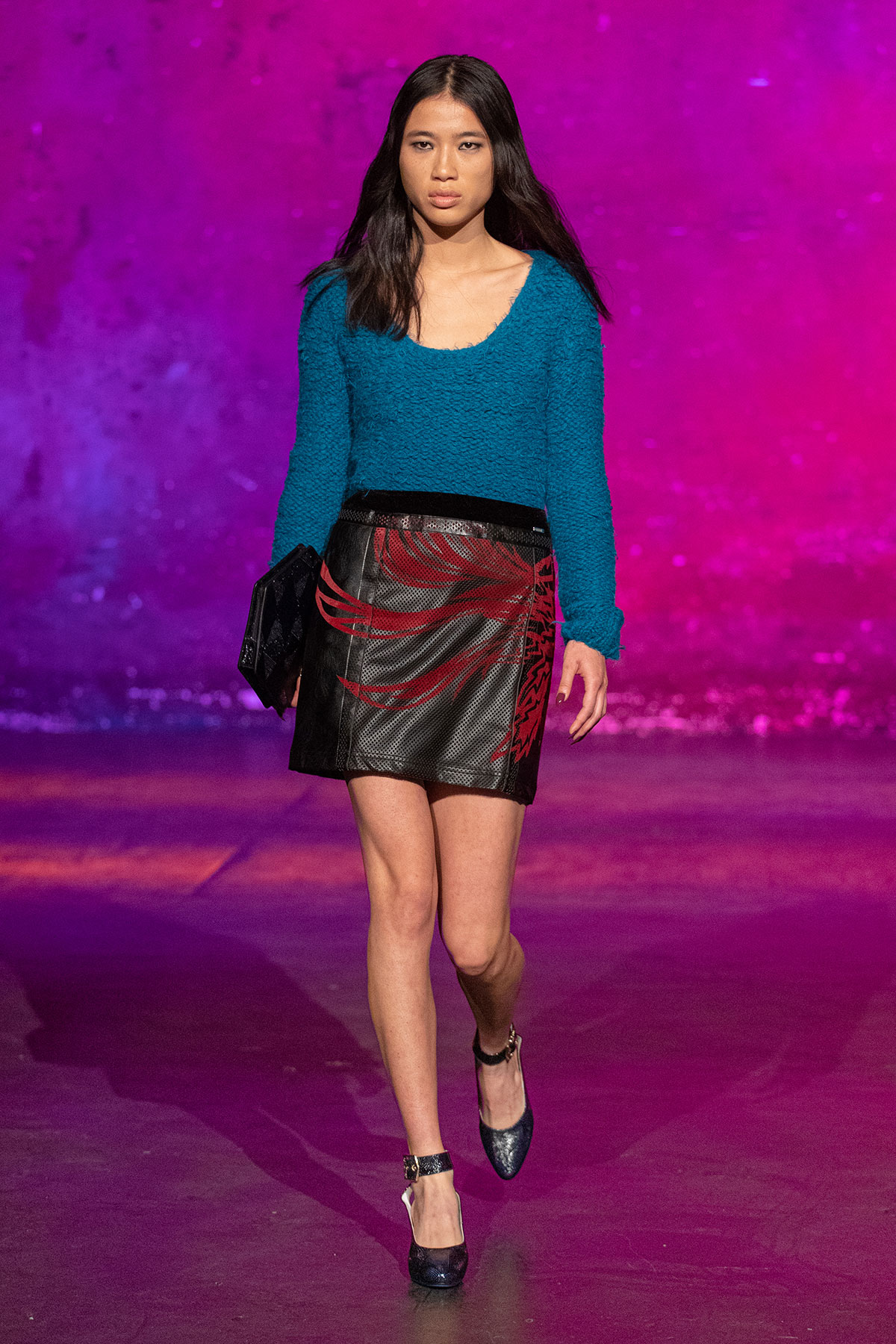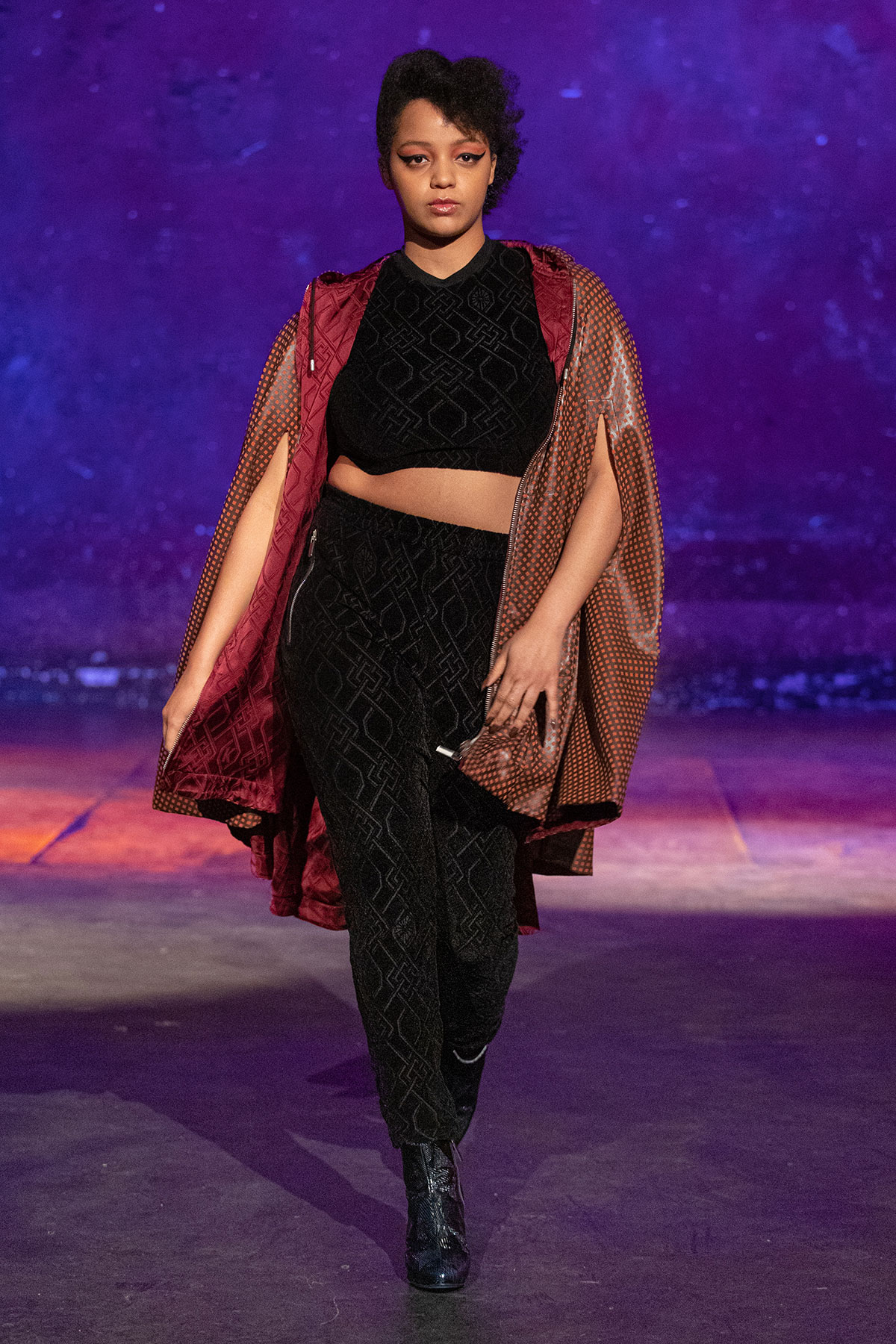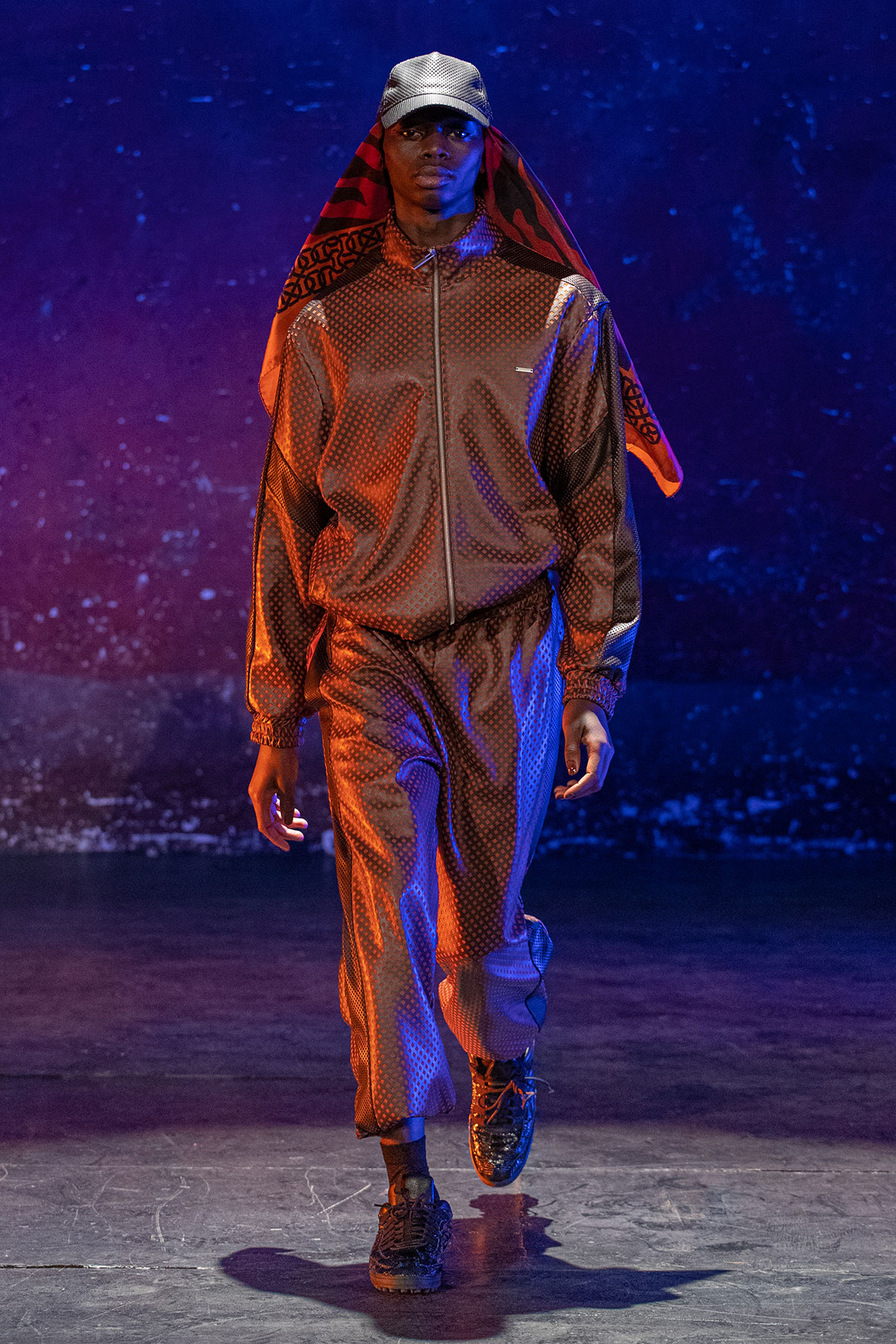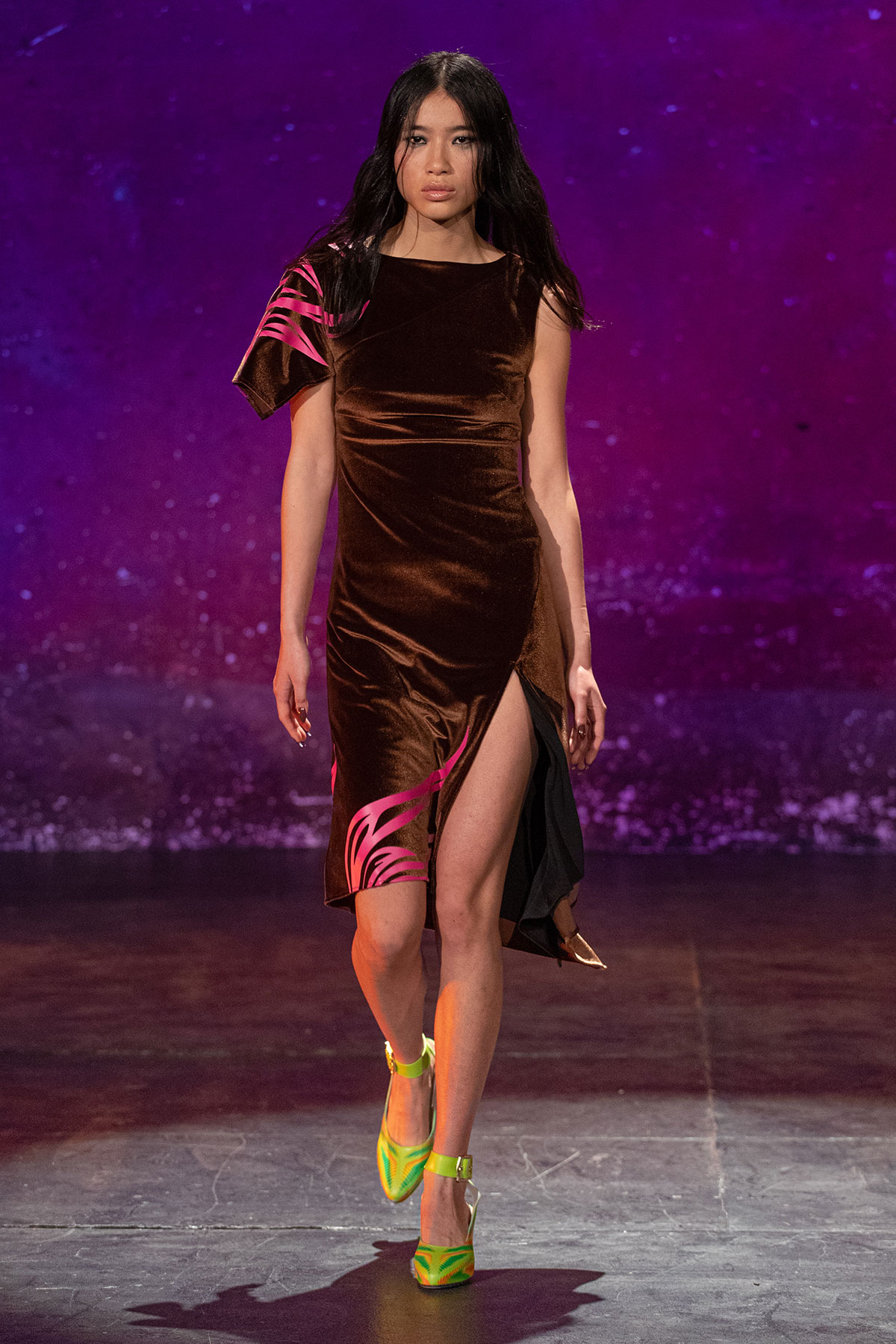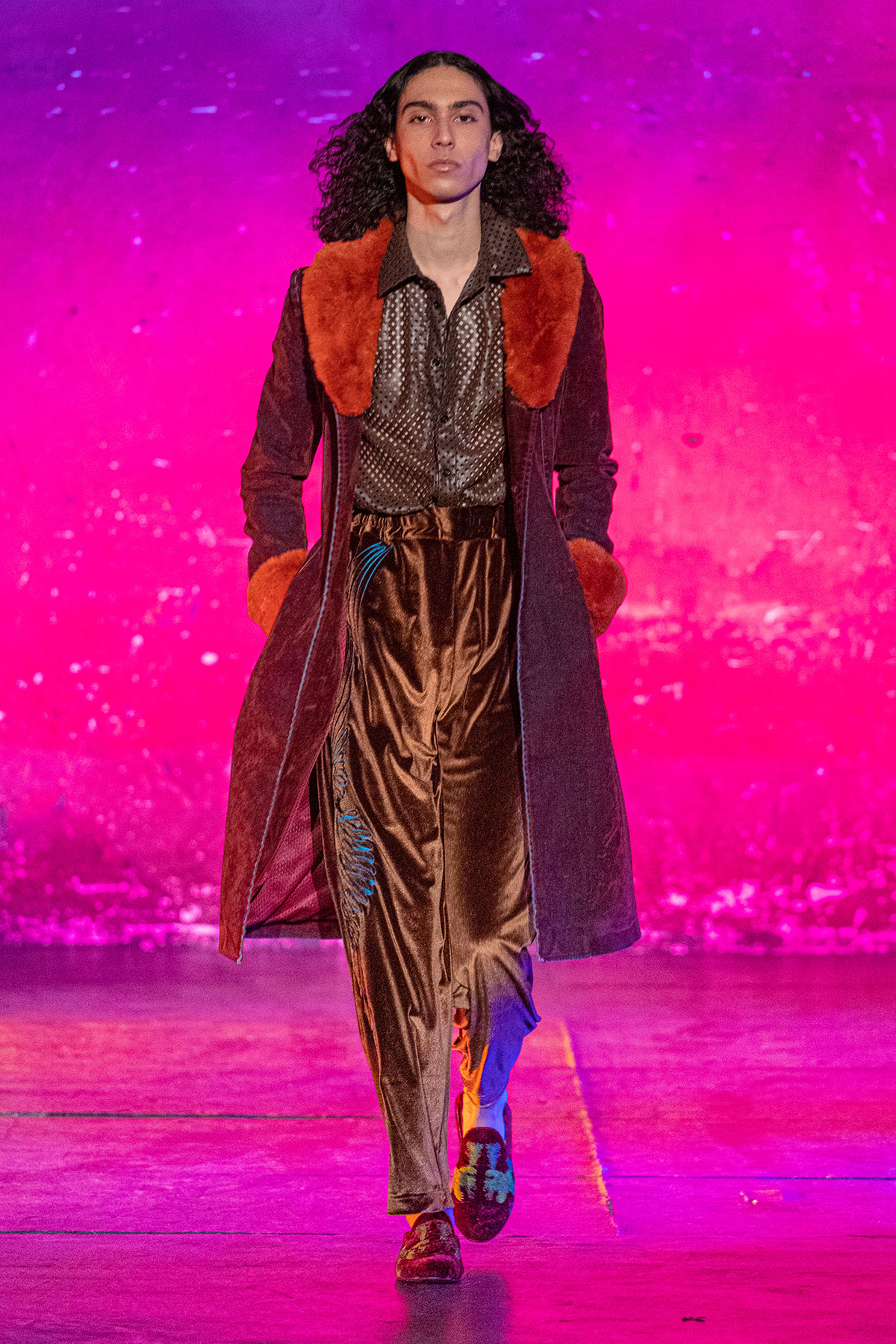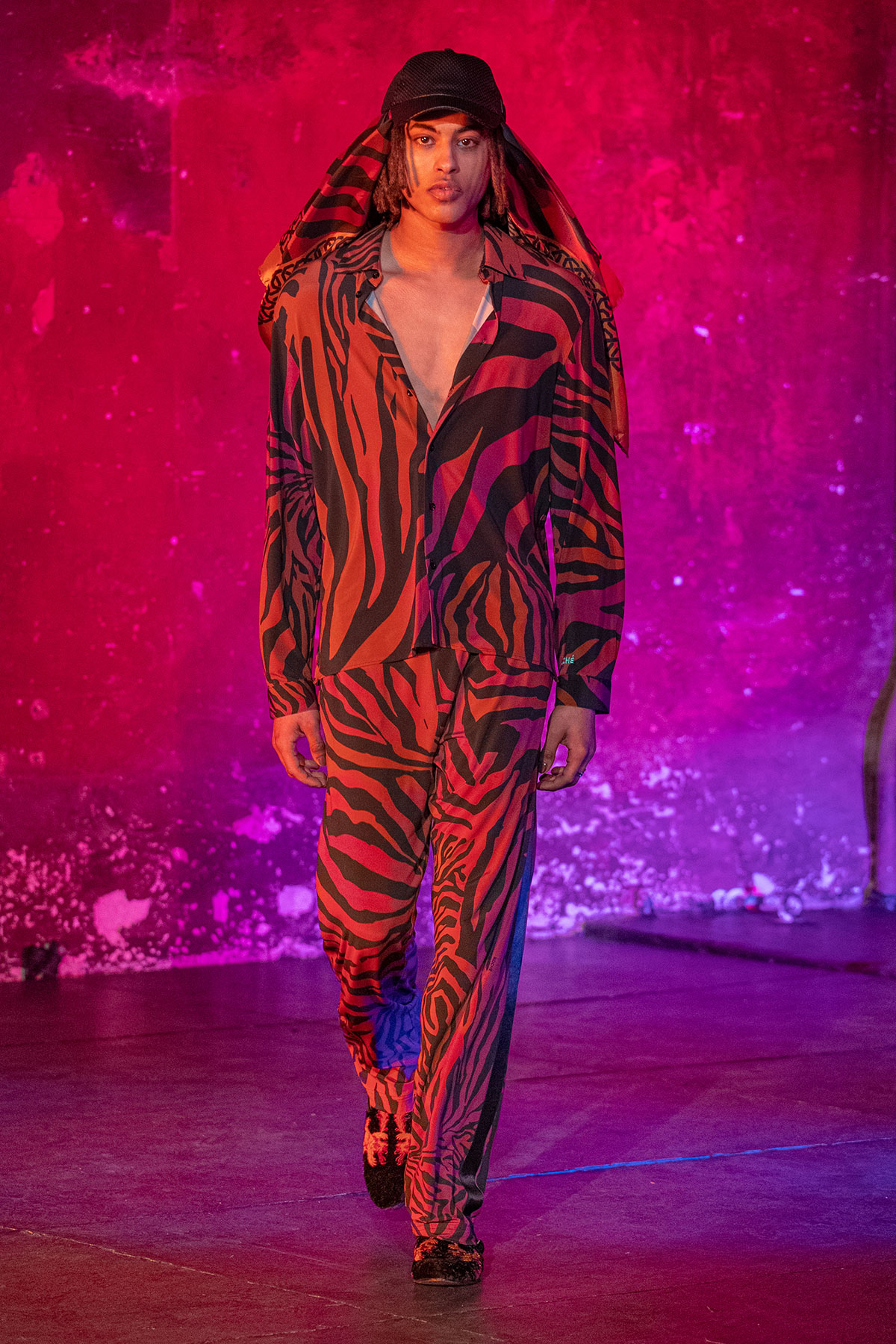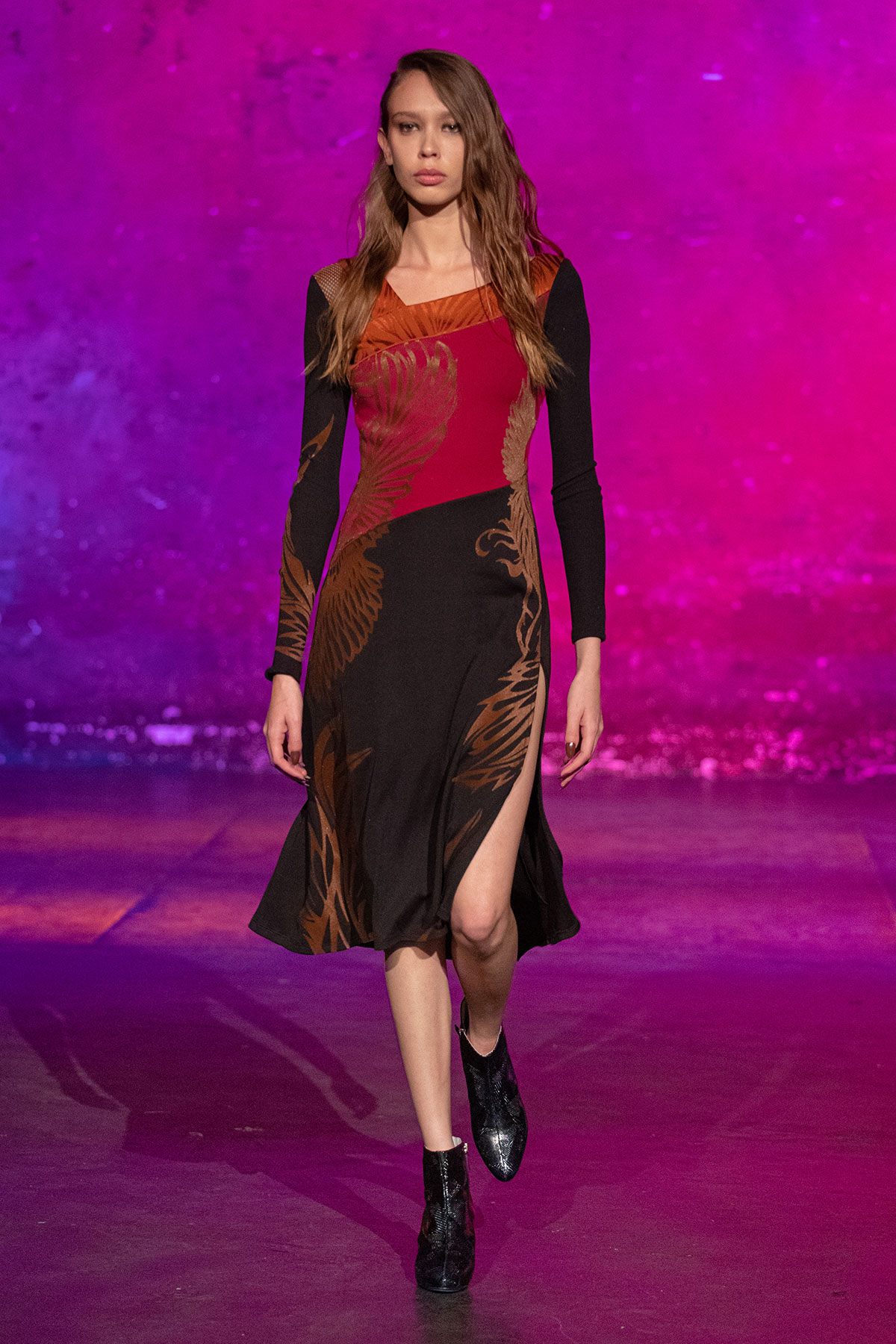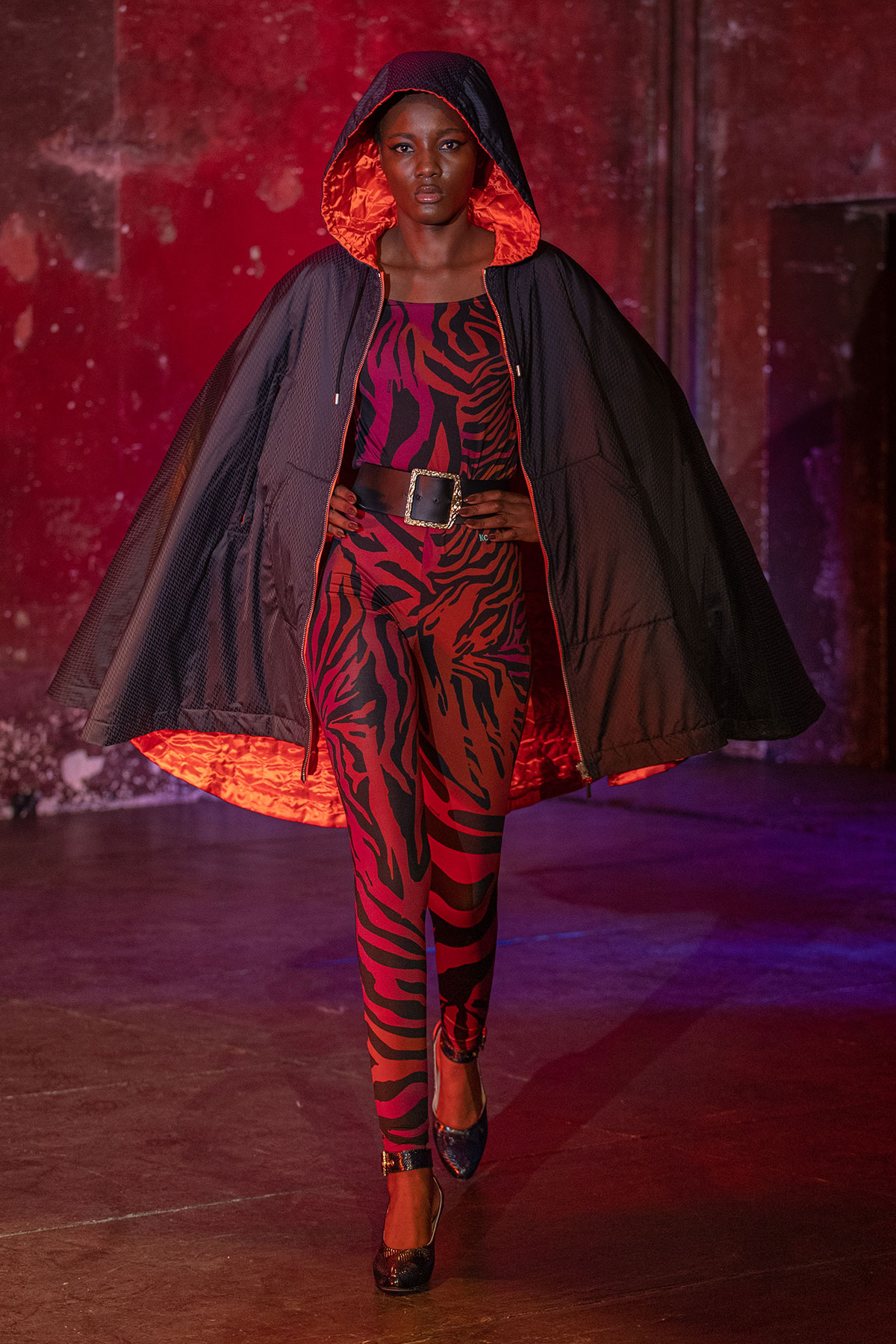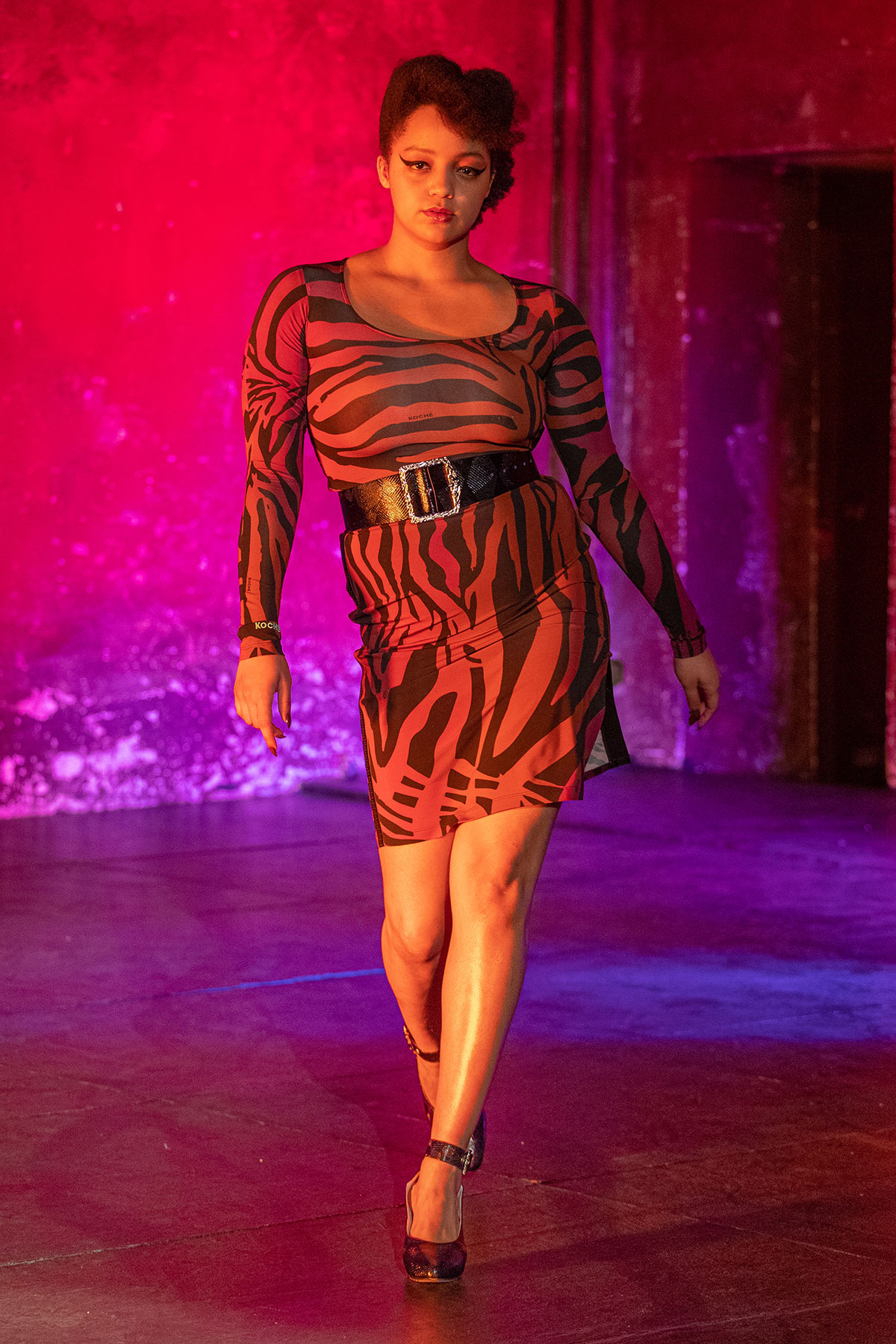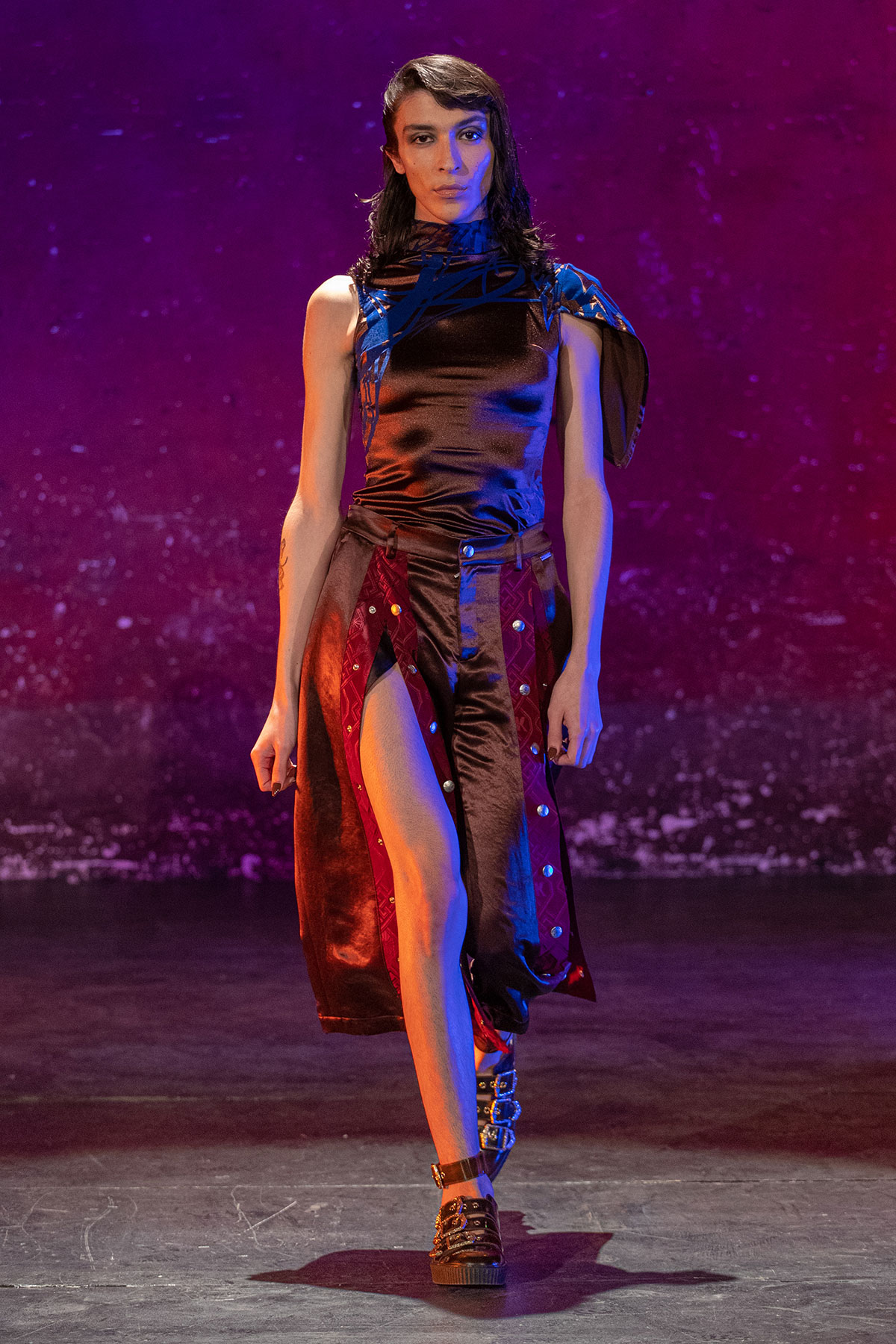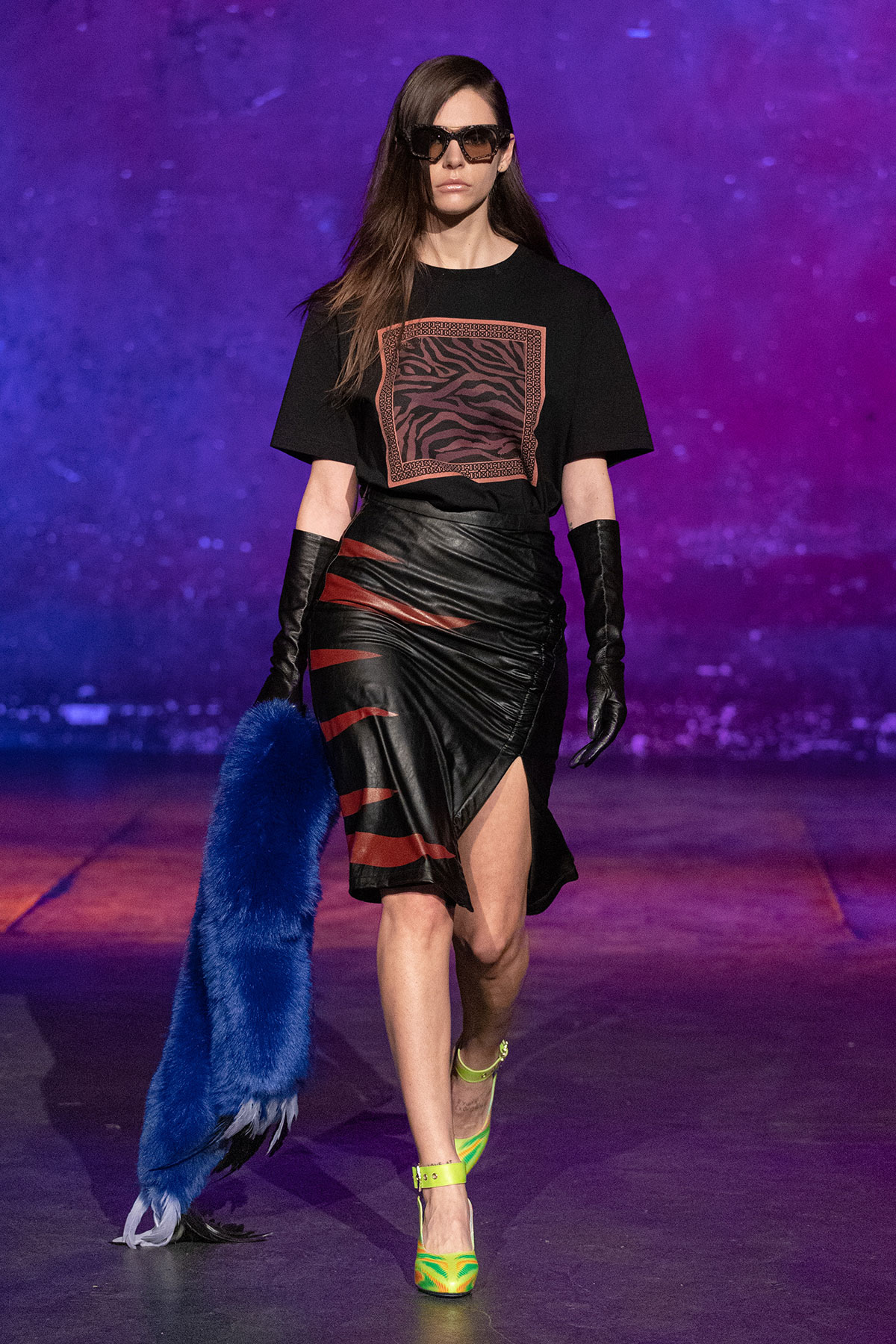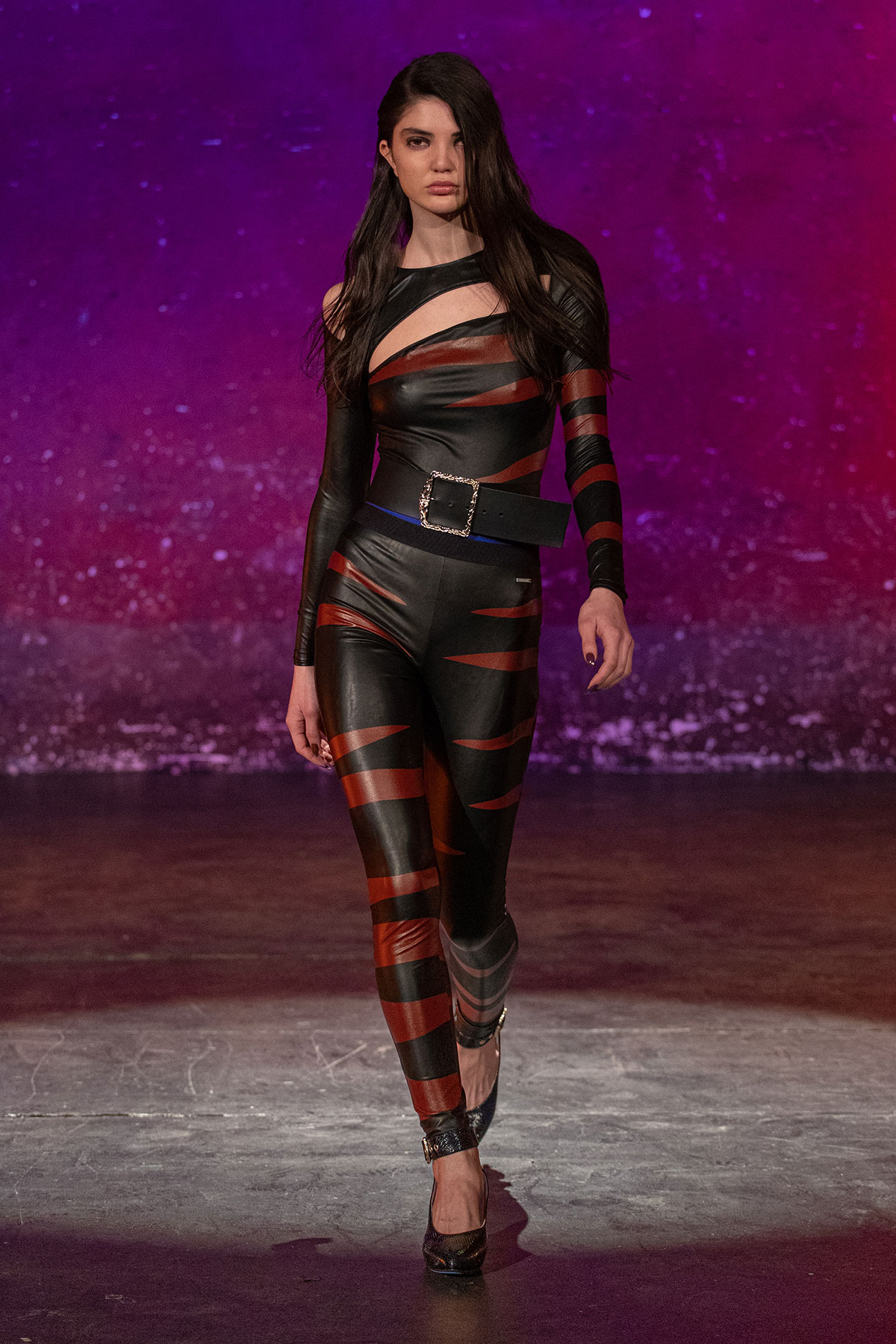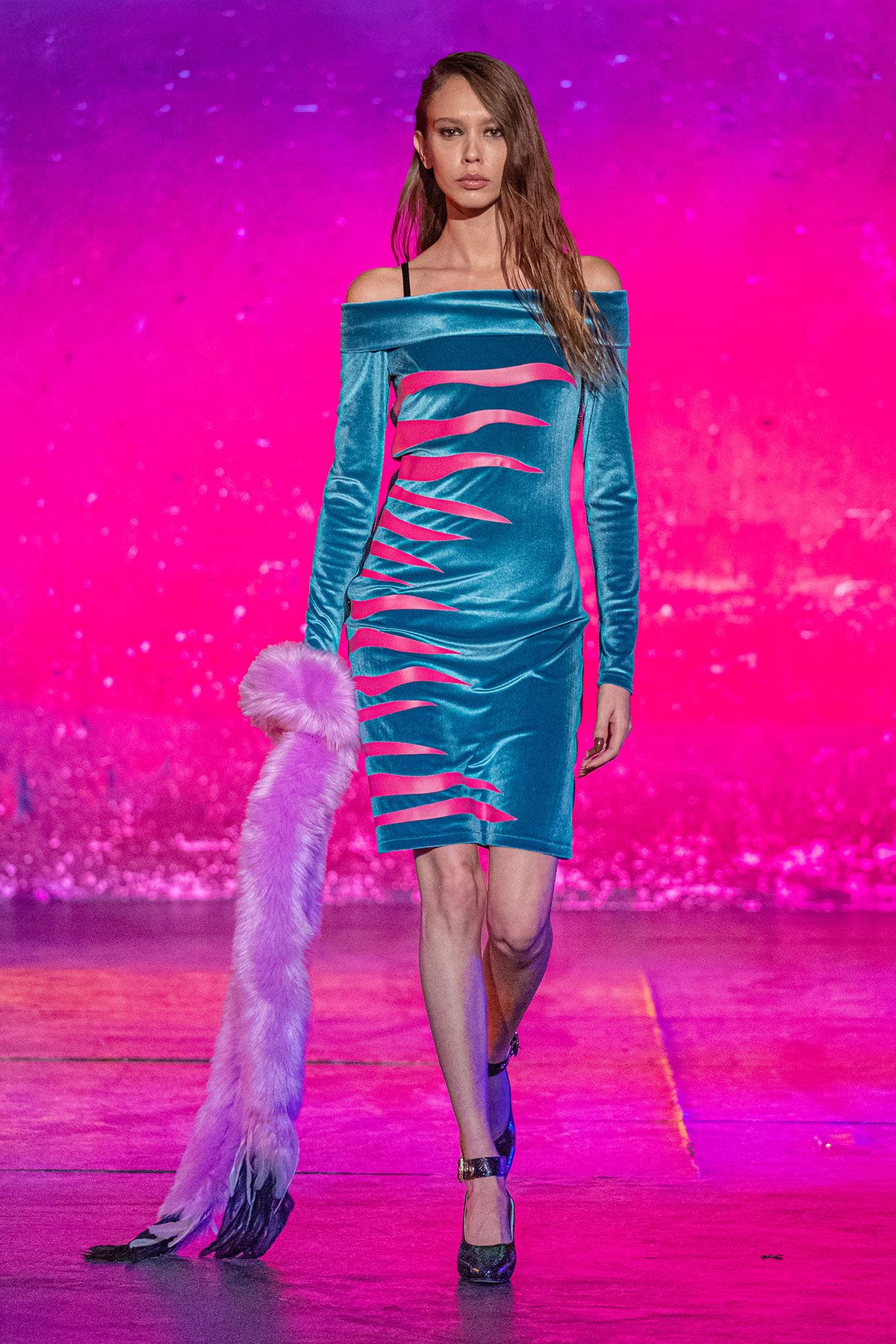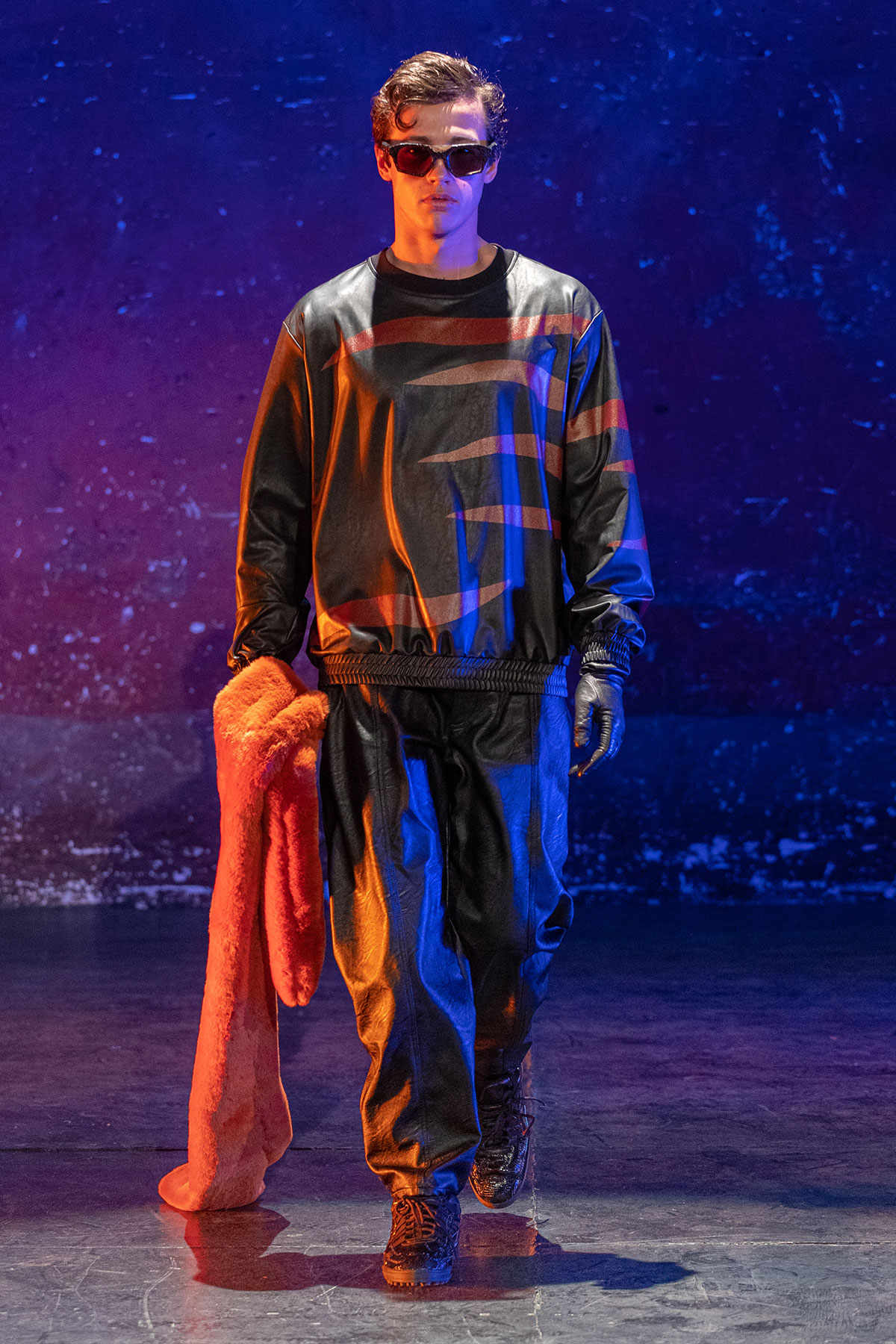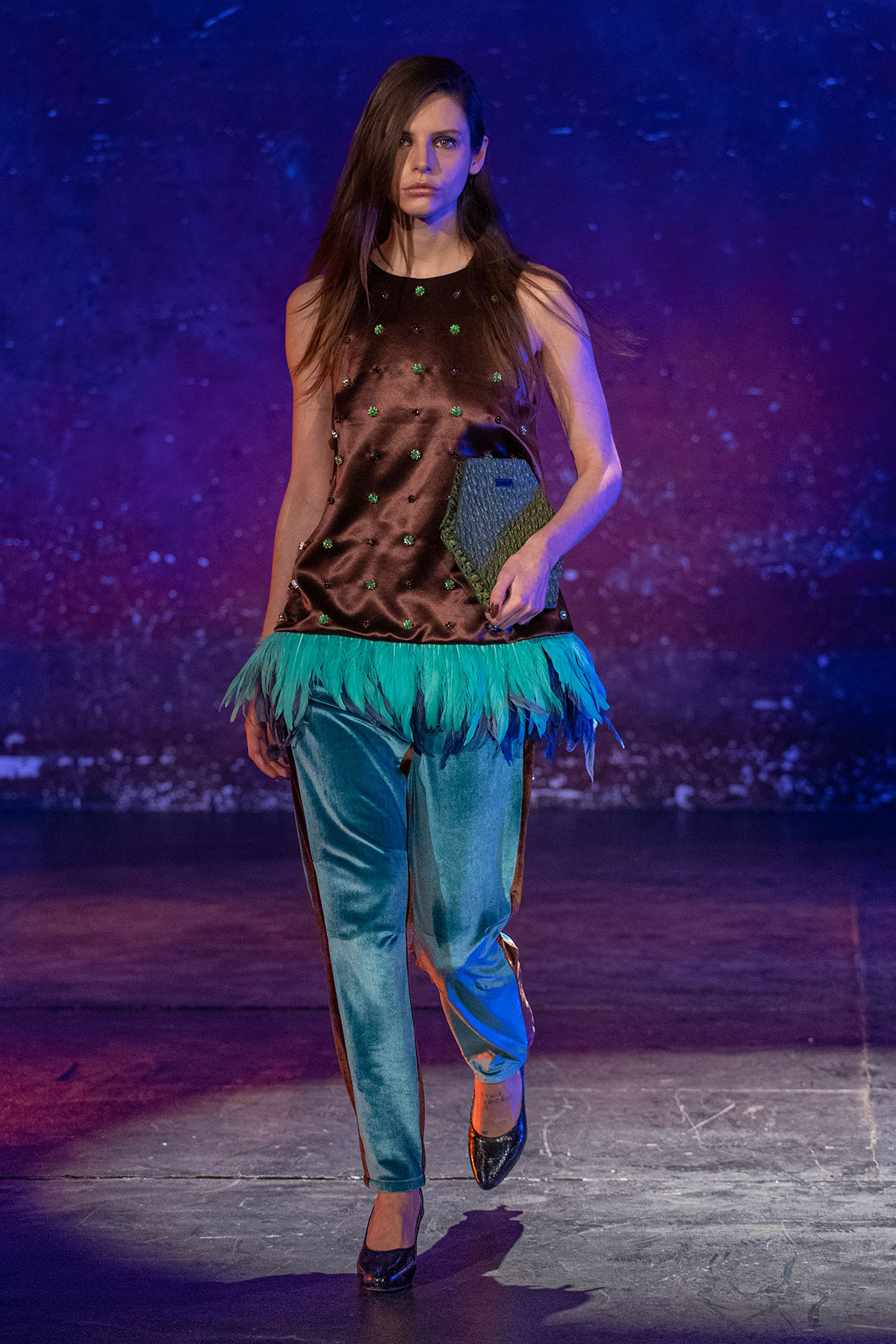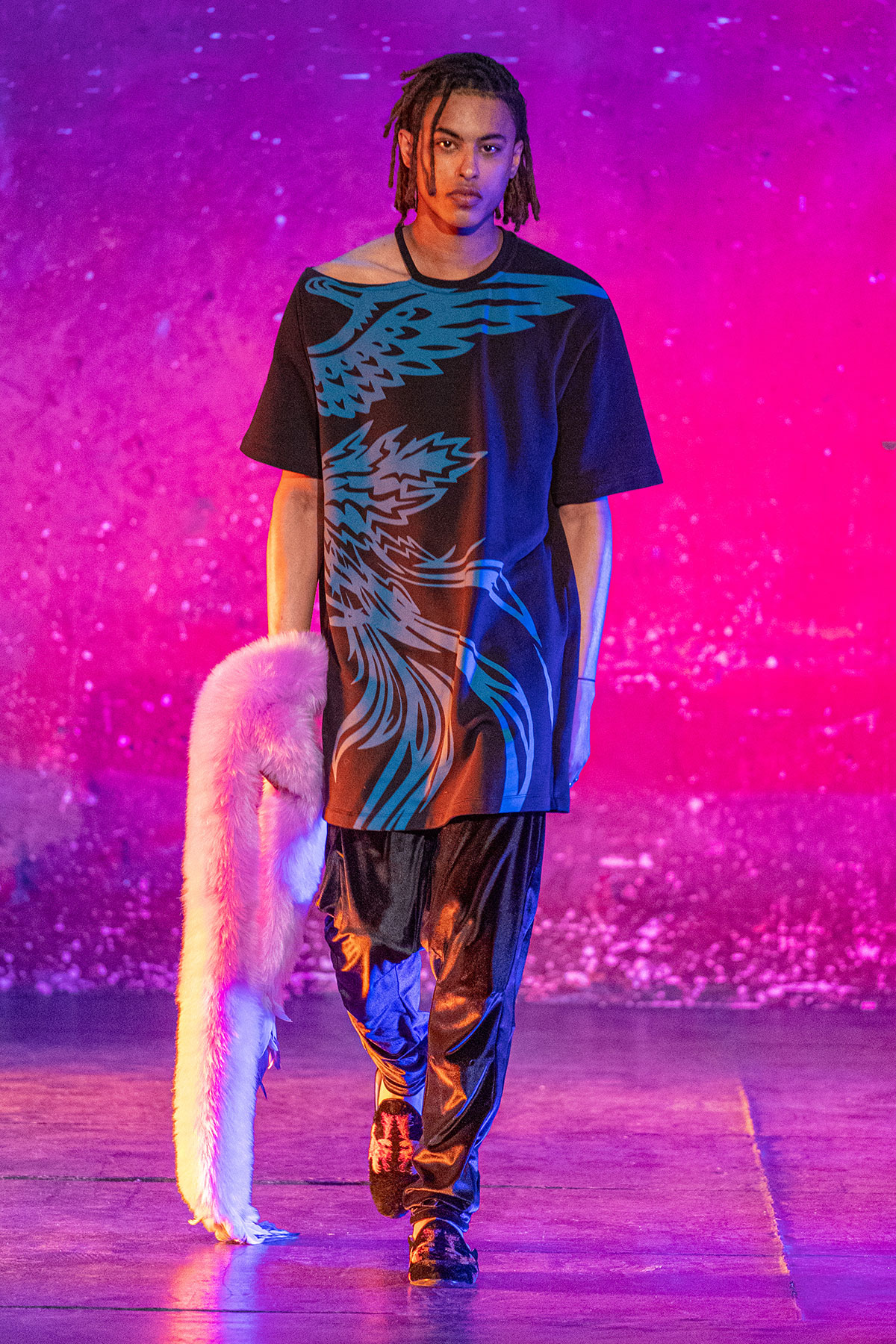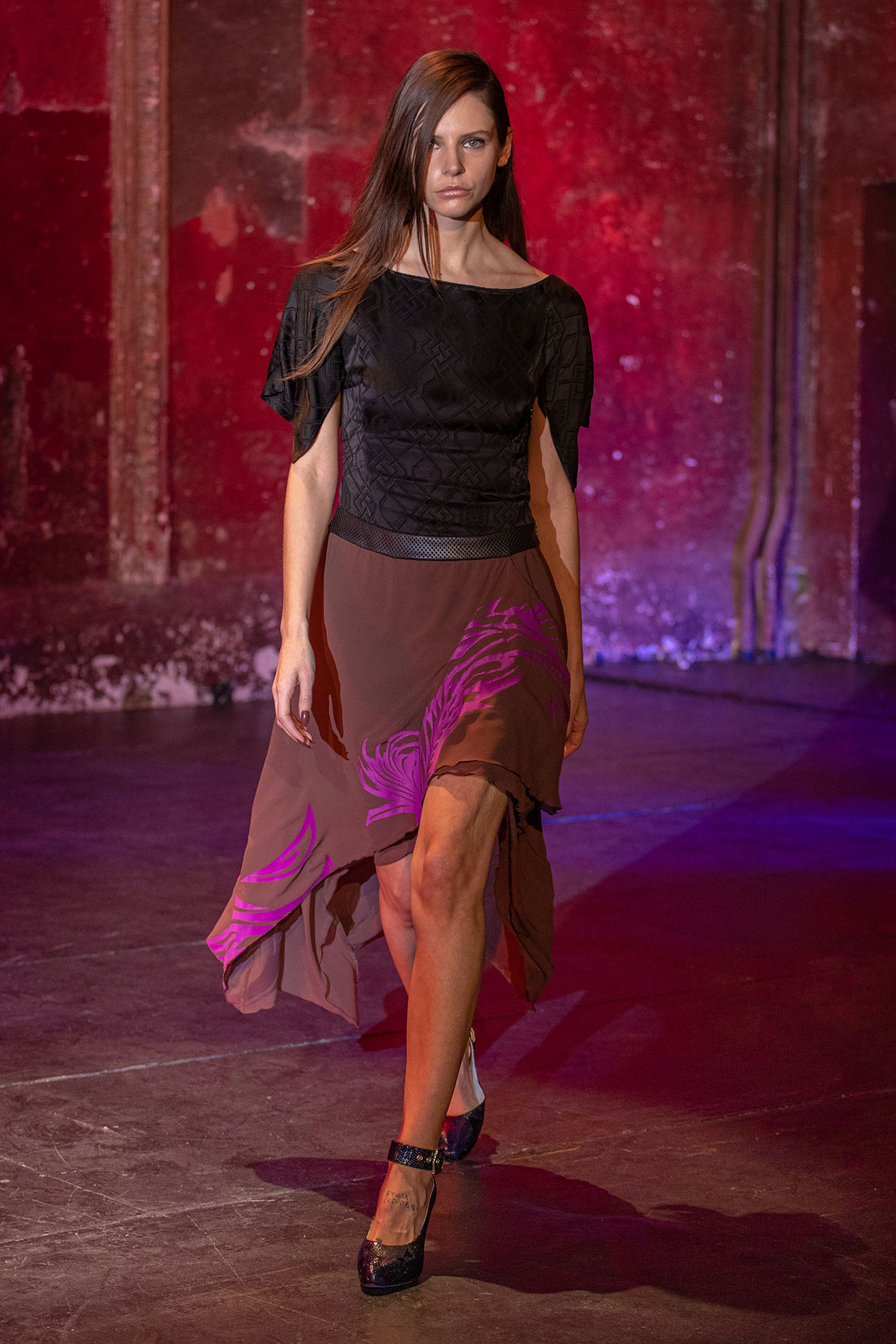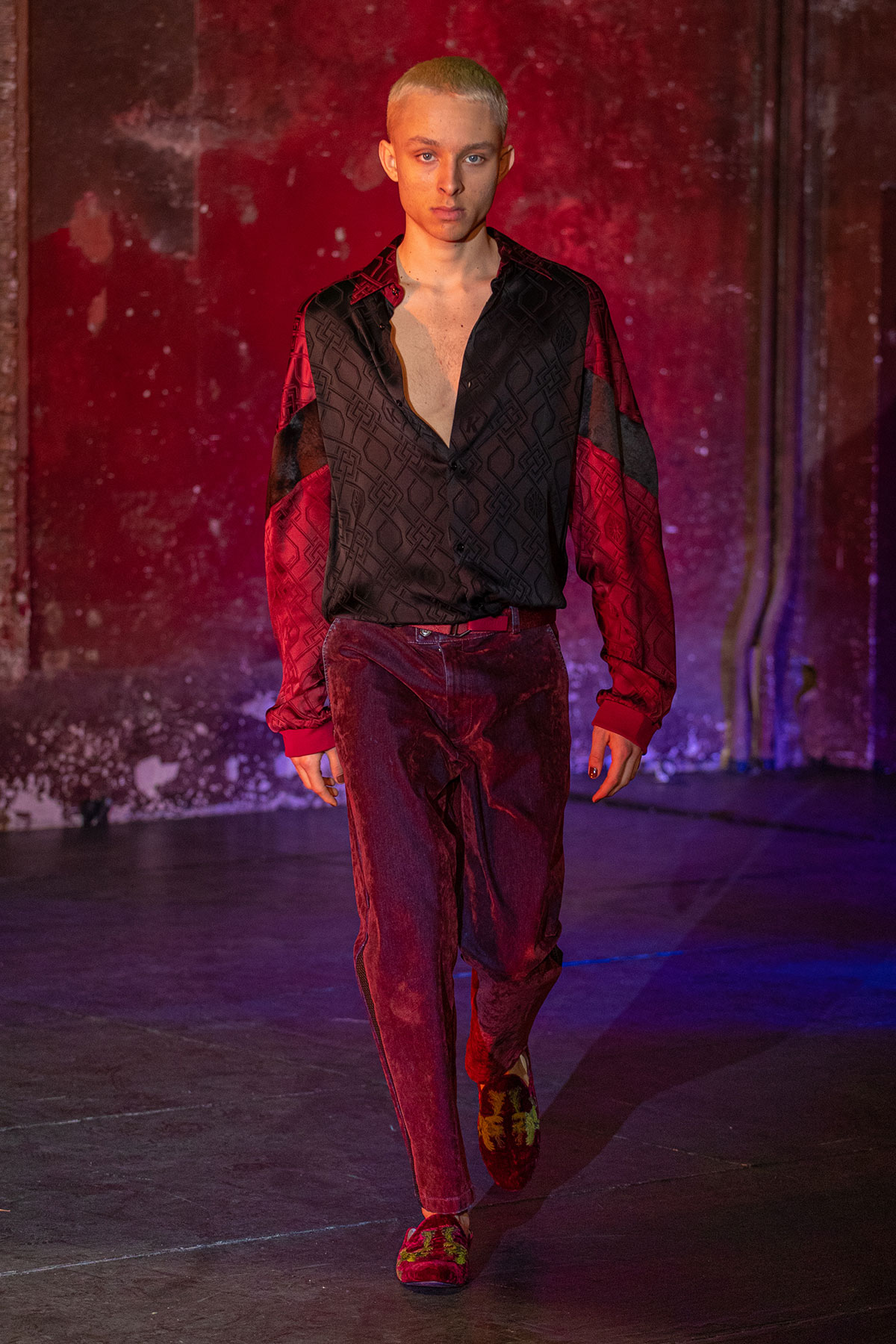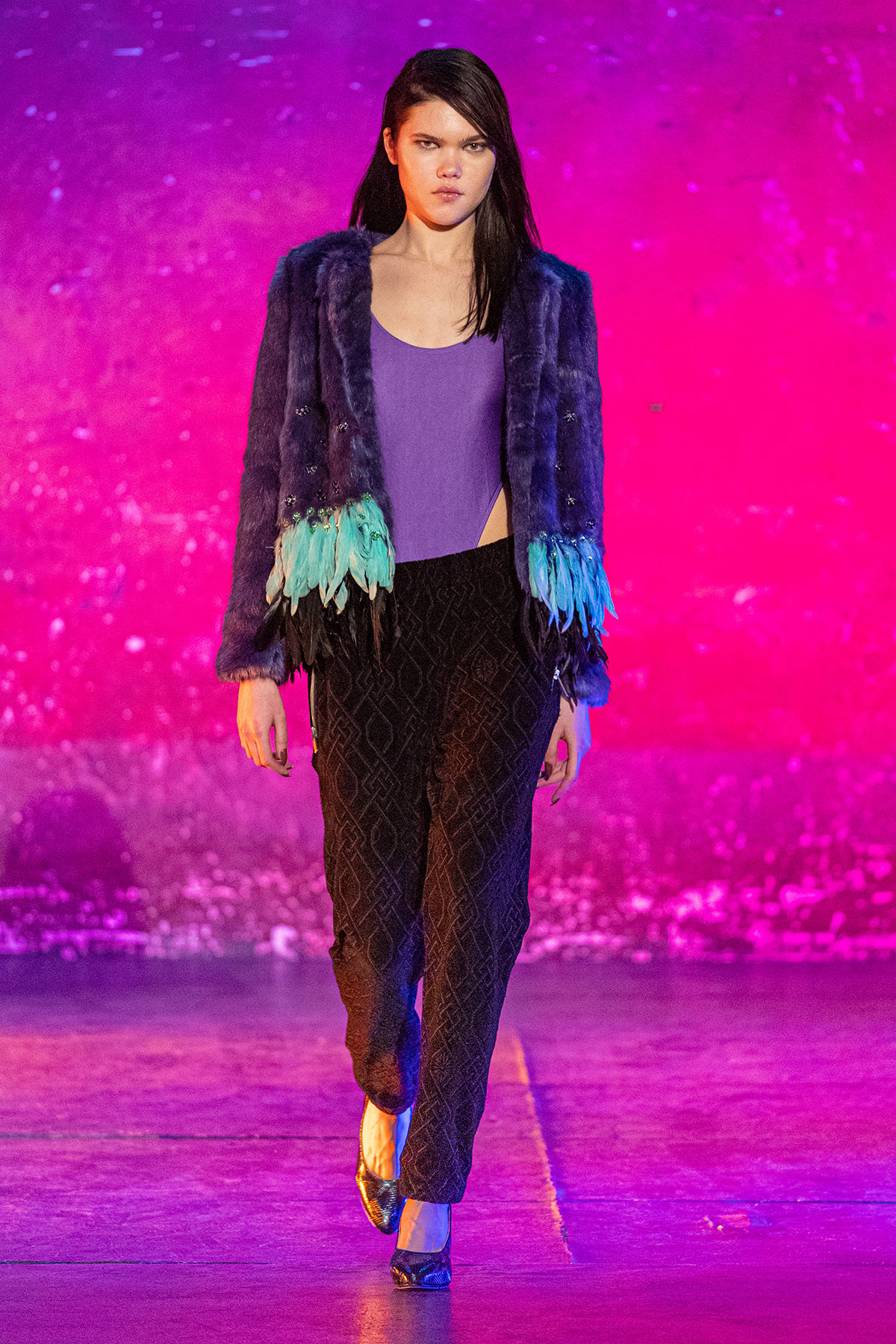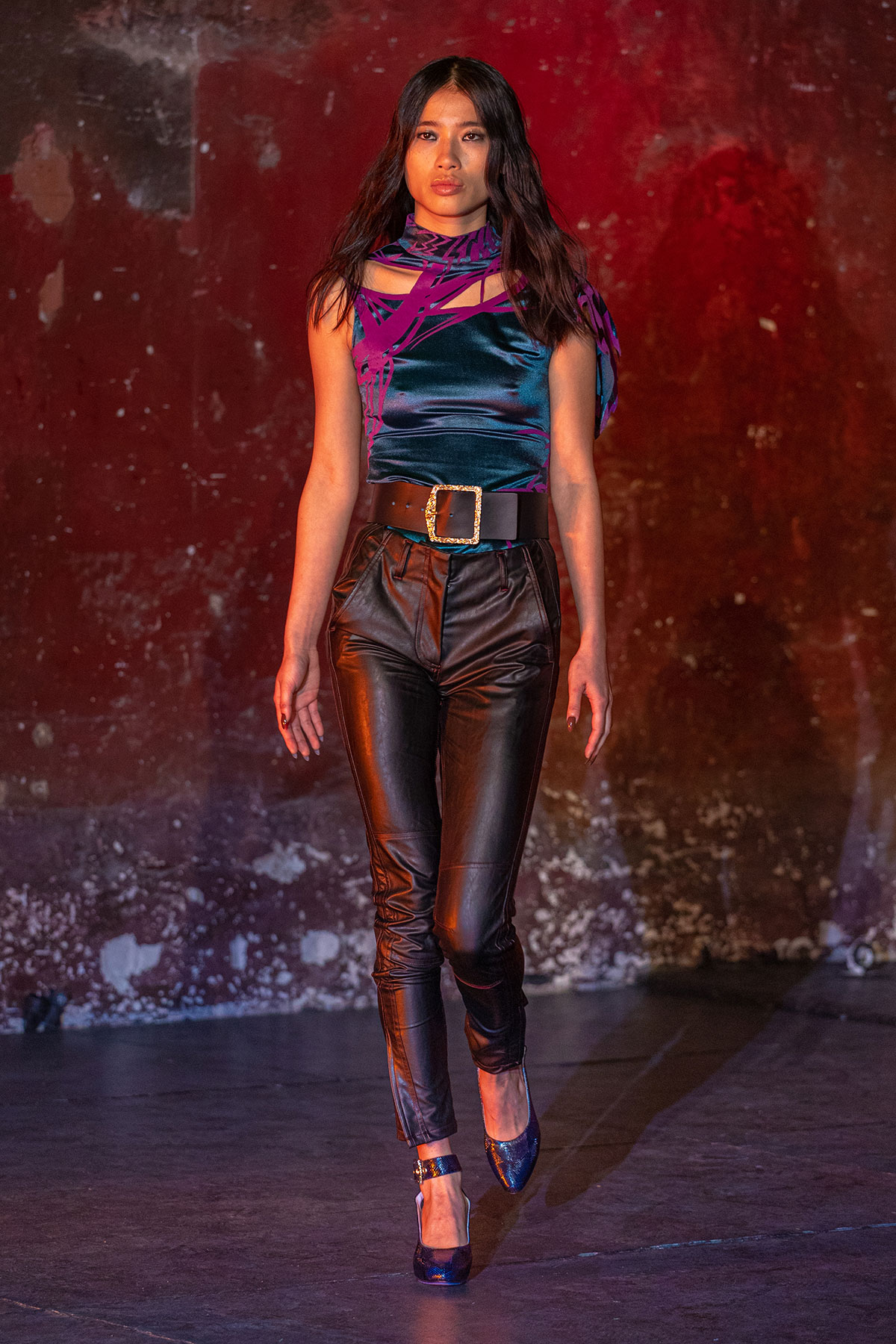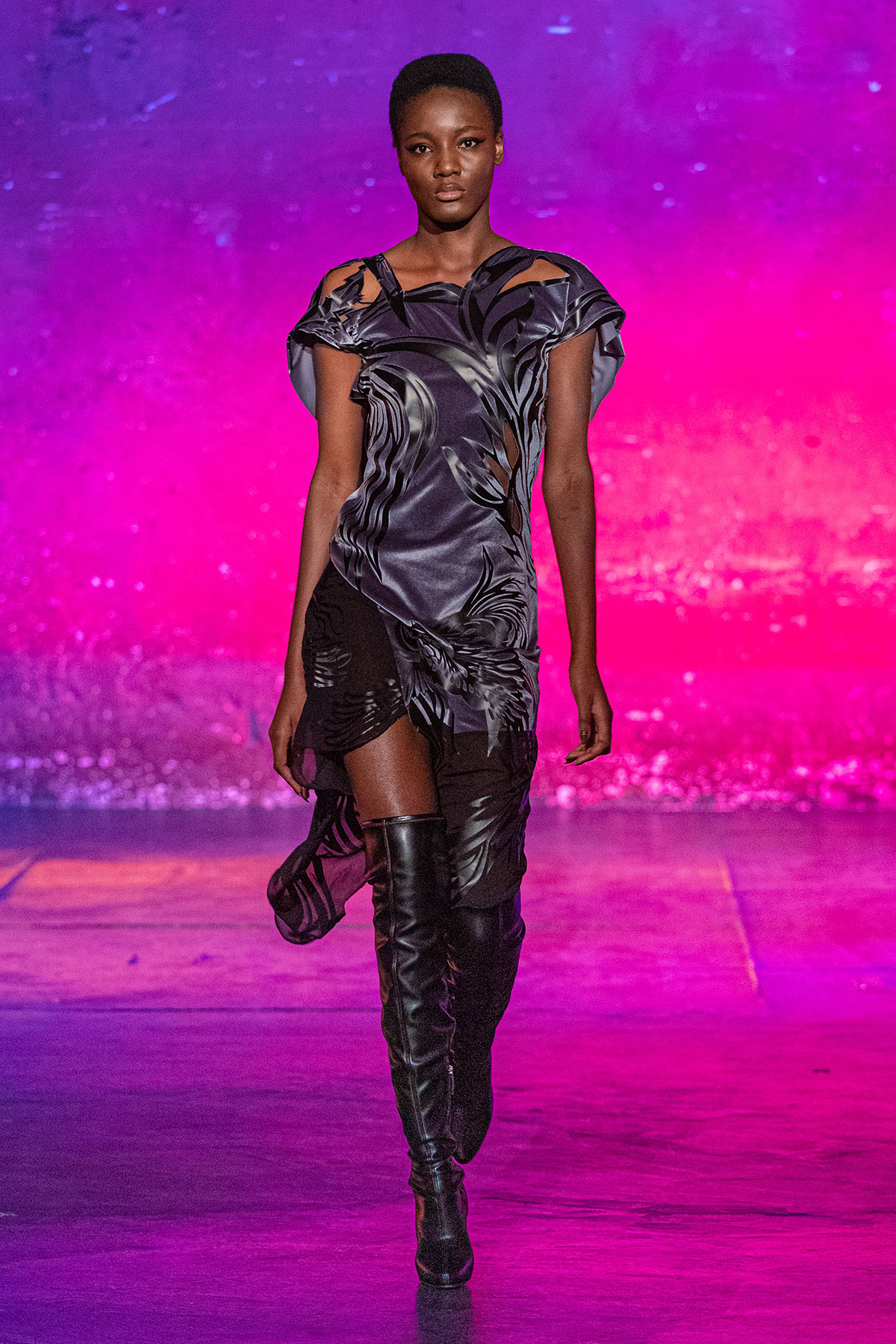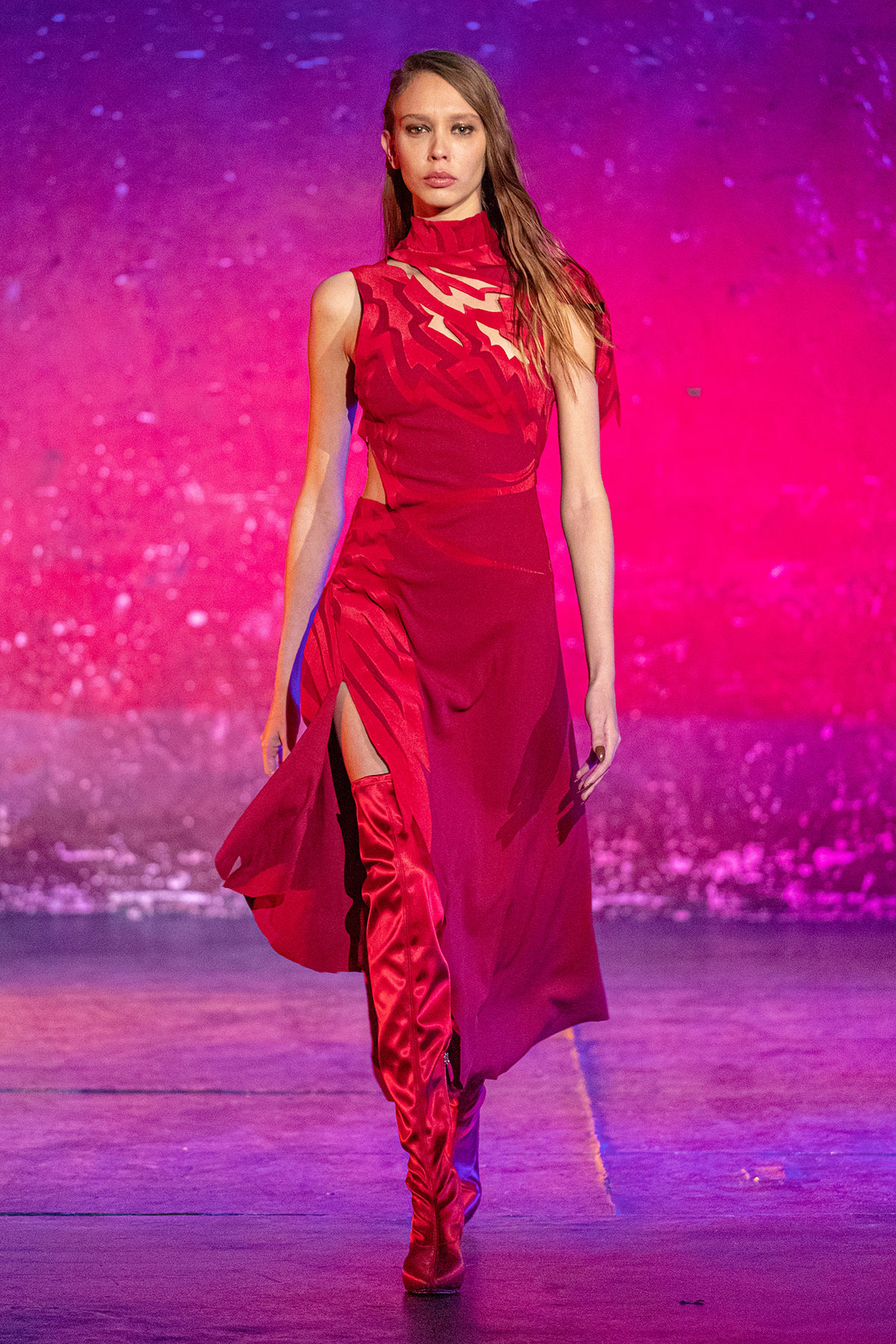 ---
Images courtesy of Koche