The Miu Miu L'Été collection is a contemporary wardrobe that takes inspiration from the charm of underwear worn as outerwear, the precision of men's tailoring and the ease of sportswear, all stripped to its essence – stripped bare. Crochet knits and gauzy slips in delicate neutrals and glimmering metallics are juxtaposed with signature logoed bralettes and panties.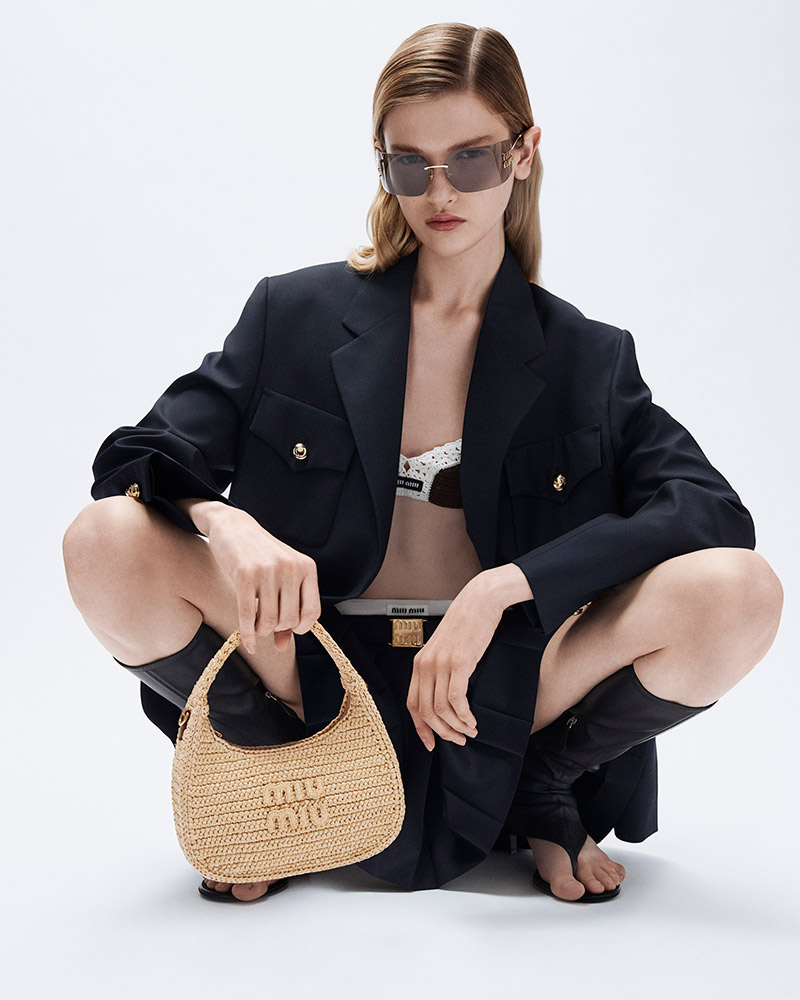 MIU MIU L'Été Collection
Contrasting the masculine and feminine, sky-blue and khaki cotton shirting is loosely harnessed to the body with elasticized waistbands. Playing with proportion, shirts, jackets and micro-skirts and -shorts are abbreviated, accentuating the torso and lengthening the leg. Safari dresses, jackets and slashed skirts in desert shades are paired with simple cotton jersey tanks, embroidered with the Miu Miu name. Striped knits and raw denim are sassy, cropped bombers leave midriffs exposed and tweedy separates are reduced to the minimum, balancing the bourgeois and the brave.
A functional, fashionable look is added to with breezy beach hats, leather thong boots and plump matelassé leather bags, including the iconic Miu Wander. As sexy as it is sportif and as dressed as it is undressed Miu Miu L'Été is clear, confident and fresh both in appearance and at heart.