Fashion is a means of translating a reaction to reality into material form. It is not only a reaction to the world around us, but ultimately designed to sit within in, to become part of an actuality it in turn reflects. The Miu Miu Spring Summer 2023 collection by Miuccia Prada underscores and explores this idea, of a transferral of feeling and response into result.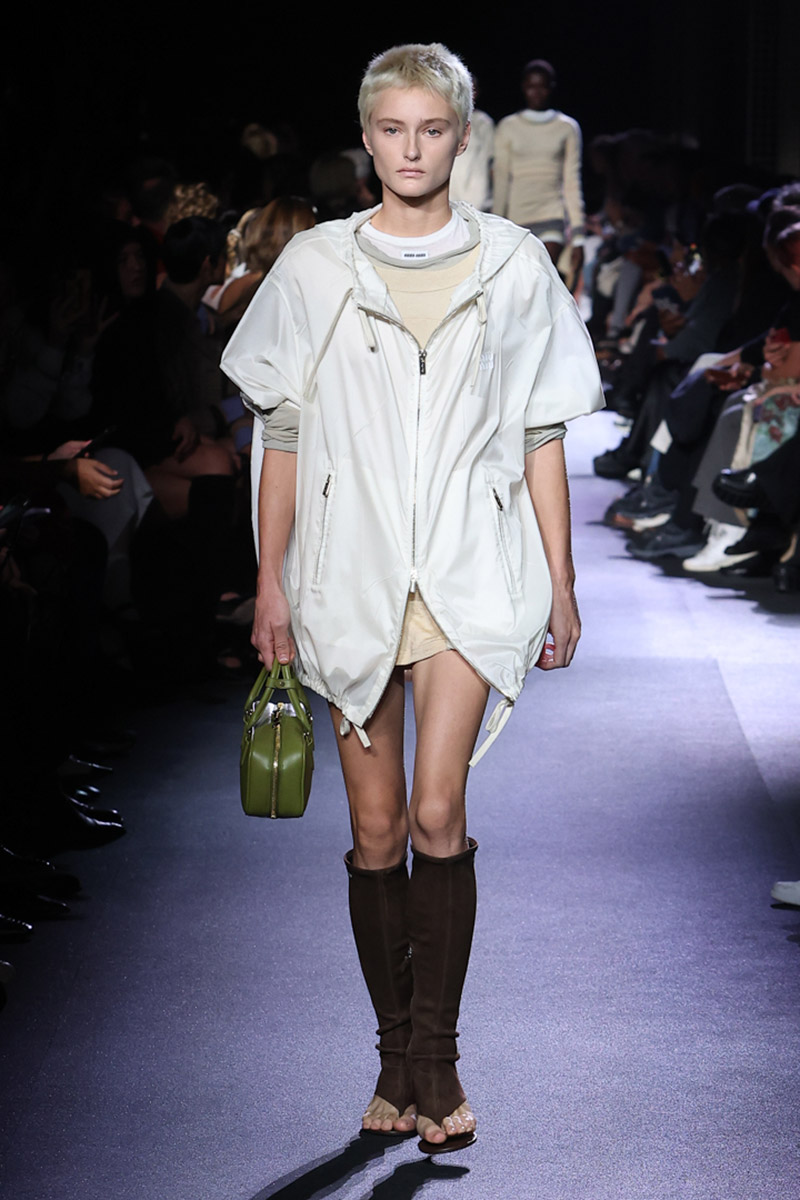 Miu Miu Spring Summer 2023
Fashion itself is part of real life – it has a use a purpose, both to dress the body and to express broader feelings, larger themes, around the individual and culture. The notion of usefulness, of fashion's benefit and service, influences physical expression: pockets, an expression of utility are used across different garments, transgressing boundaries between decoration and function.
Complexity is expressed through layering of cottons, silks and cashmeres in deliberately subtle colour, or nylon tricot in sharper hues. Their interplay creates surface texture, a form of decoration evoked through the garments themselves as opposed to extraneous application. In a continuum of the previous two seasons, echoes of classic garments – tailored jackets, coats, shirts, sweaters – are re-proposed, reiterated. Here, unexpected fabrications can disrupt their reality, executed in leather or washed denim.
The use of fashion is not only physical but psychological – it effects emotion, elevates. Embroidery and colour serve purpose to translate these aims of emotional impact; elsewhere, surface animation is created through garments, graphic bands of underwear, shoes carved out to expose skin, in decoration as a form of an anti- ostentation.
The collection is shown on a cast of all genders, a challenge to convention and an embracing of our new reality. And in a collaboration with the artist Shuang Li, the hypostyle of the Palais d'Iena is fashioned by AMO into an unknown facet of reality, a representation of the physical submarine electronic infastructures – the wires – that support our synchronous, seemingly asomatous digital realities. Again these allay the fashion show to communication, to translation – the artistic intervention extends to a soundscape created by musician Eli Osheyack, conceived as a sequence of lost messages, communiqués undelivered and therefore never heard.
This notion communication is wider than mere messaging – it underscores the notion that every concept, in its translation, mutates to take on new form, a different truth. In words, as in fashion.
The character cast included Esther McGregor opening the show, with Ísadóra Barney, Lindsey Wixson, Ethel Cain, Miranda July, Sibyl Buck, Emily Ratajkowski, Bella Hadid and FKA Twigs who closed the show.
You May Also Like: Fashion Models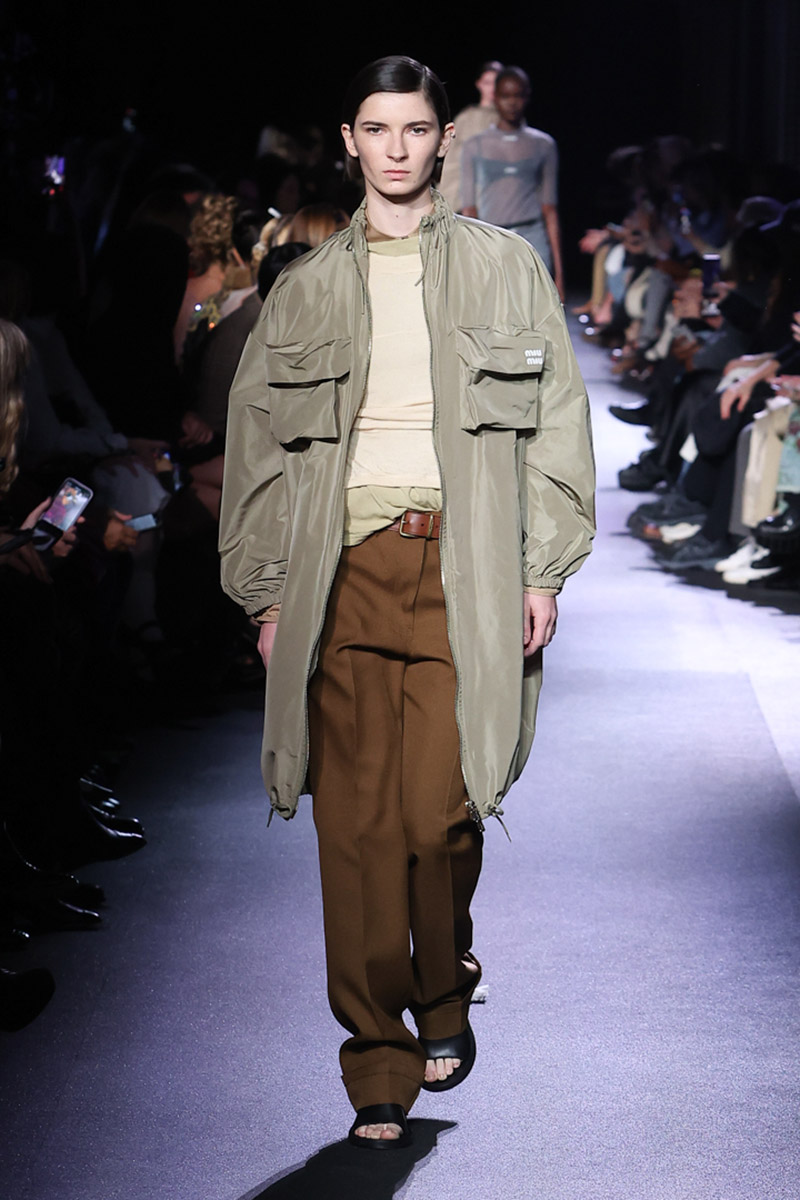 You May Also Like: Fashion Campaigns