Experimenting with classics. Taking the core conventional elements of a shared collective repertoire and slicing, peeling, layering them to add movement, elongation, fluidity.
Torn between convention and rebellion, Artistic Director Karl Templer devises the new PORTS 1961 collection as an unfamiliar take on familiar items. The end result is subtly puzzling, hiding intricacy and twists behind a deceptively normal appearance, shuffling codes of day and eveningwear, of masculine and feminine.
You May Also Like: Spring Summer 2023 Trends
The suit, the T-shirt, the dress, the slip dress, the trousers, the cricket jumper, as well as the stripes, pinstripes and checks of traditional dressing become a springboard for experiments in deconstruction. Tailored blazers have dematerialized second layers; trousers are split vertically, with linings and underlayers being constantly revealed. Materials of different weight are mixed in the same item, creating further movement. Tops and dresses liquify in neckerchief hems.
The idea of pieces moving and swinging on and around the body is paramount. Everything is pure, streamlined and simple, with layers of sartorial expertise behind that. Massive wooden platforms anchor the movement and the flowing to the ground. On jewellery, diamond stones are reimagined in metal, and cast as a solid piece.
A collection that elevates the everyday with an idea of broken classicism. Subversion takes a gentle but firm stance.
You May Also Like: Fashion Models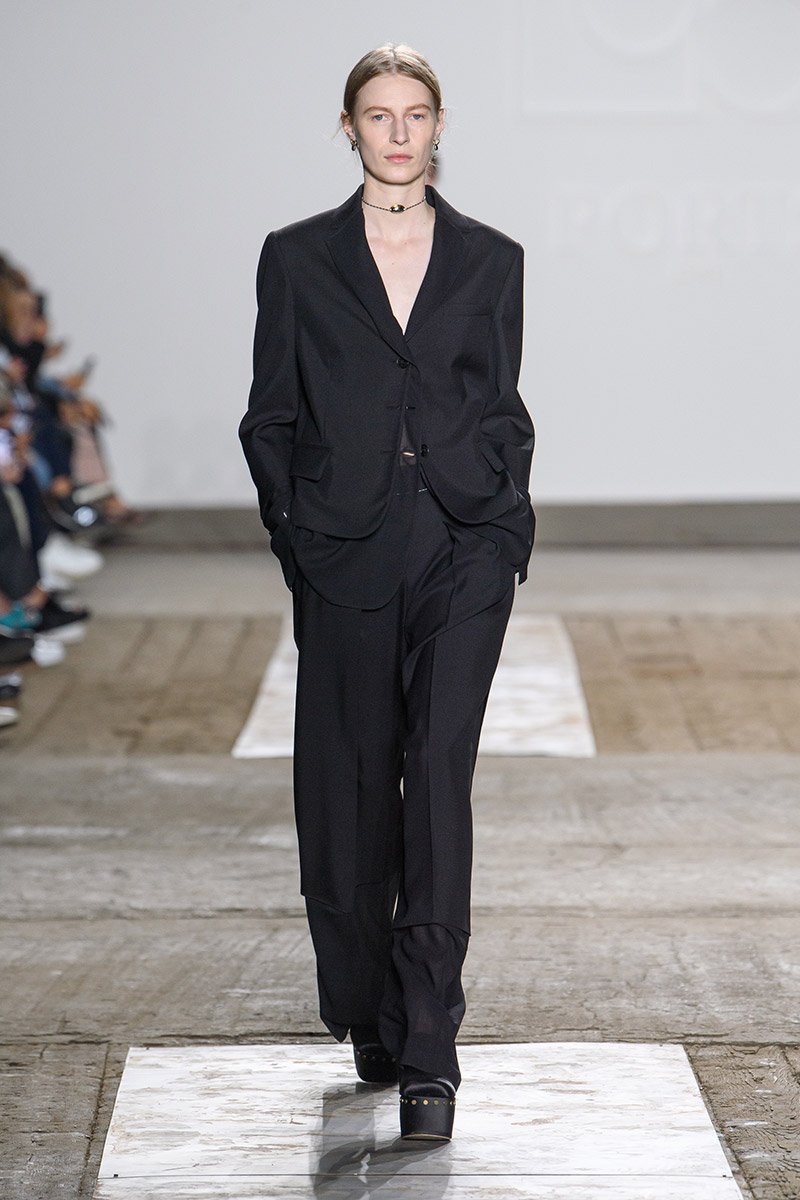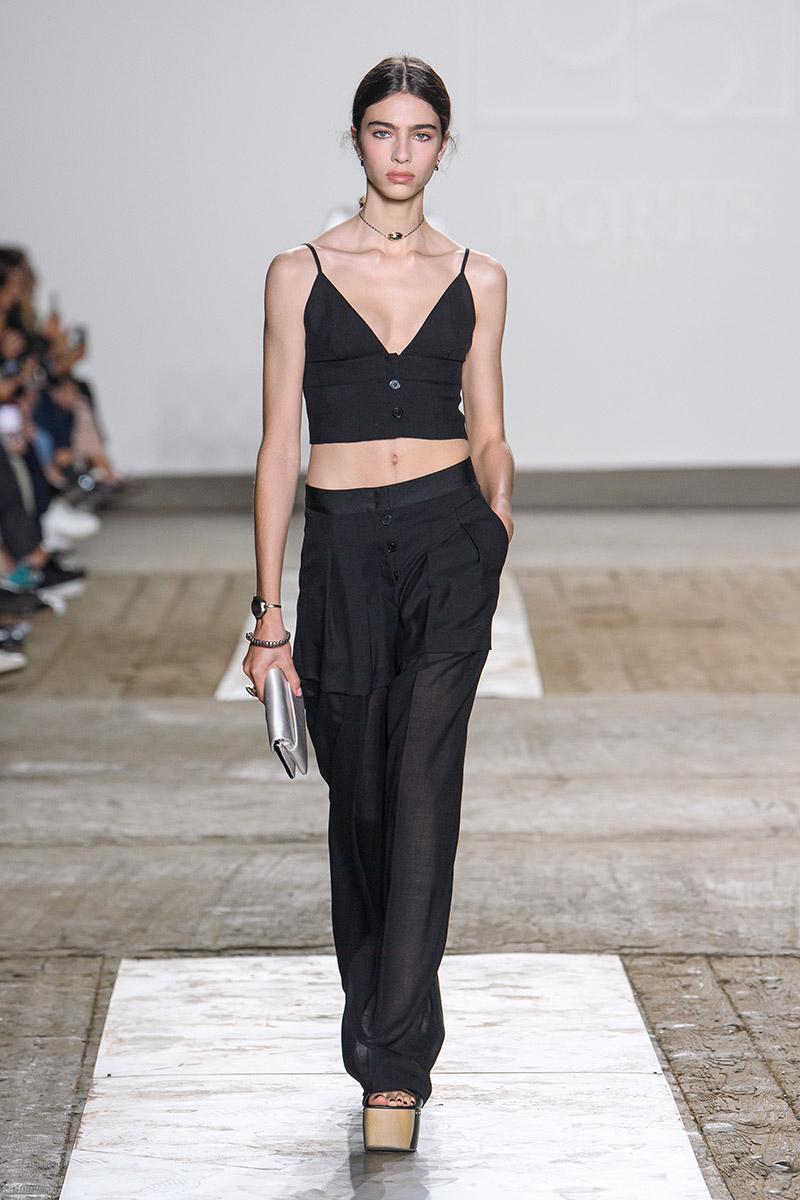 You May Also Like: Designer Collections