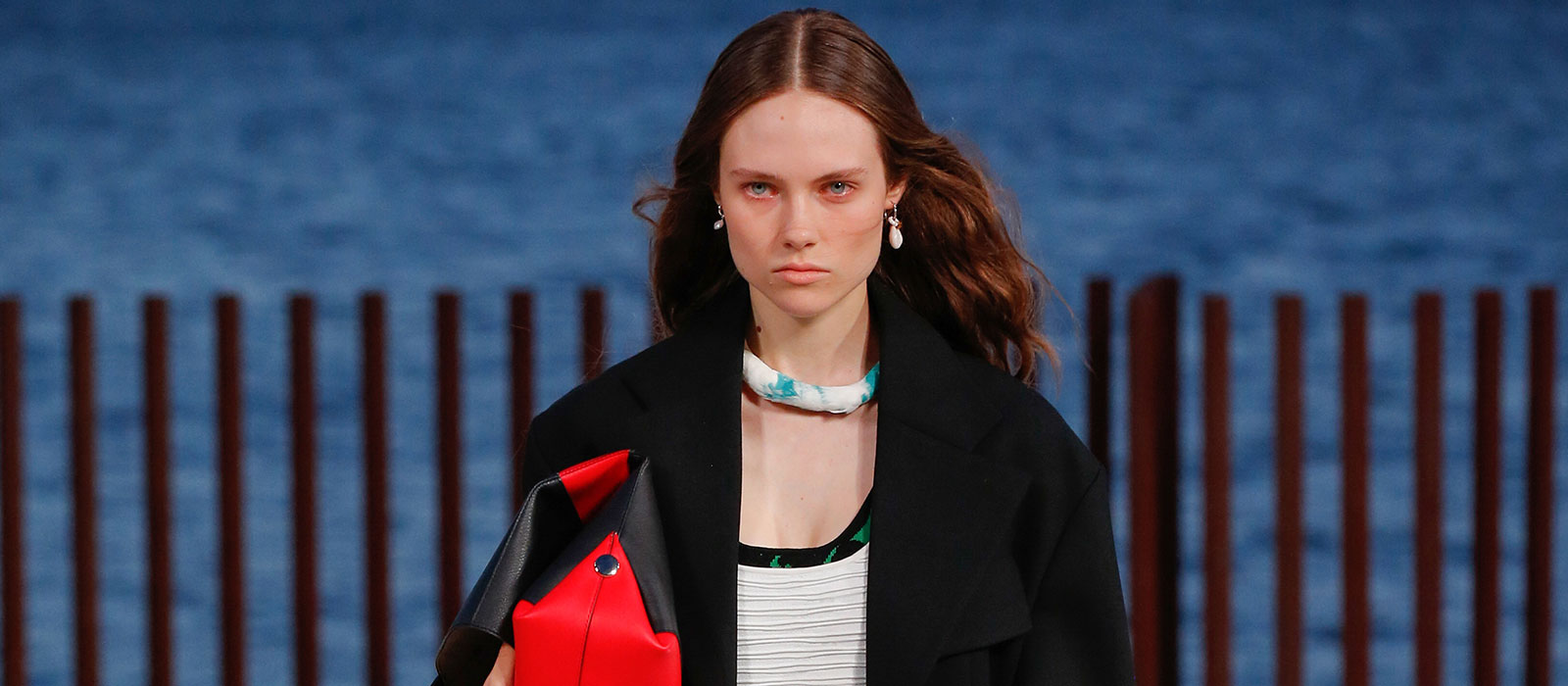 Proenza SchoulerSpring/Summer 2022
Proenza Schouler Spring/Summer 2022 Collection, a celebration of newfound freedoms, however fragile they may seem, coupled with an absolute optimism for all that lies ahead, inform the heart of the collection. The human instinct of engaging with others, of exploring the world, of enriching one's life with new experiences far and wide, is examined in depth. A utilitarian wardrobe for the intelligent, adult, urban woman of today is filtered through the romantic lens of expedition and travel, rendered into a collection resolutely made for the city streets.
Tailoring continues to ground the collection in pragmatism and strength, but made new when cut into shapely forms in vivid, plush jacquards. Brilliant color is used as a psychological tonic to recent times, and metaphorically turns the page to a new chapter. Technical garments are made luxurious via cut and proportion yet retain their utilitarian function, counterbalancing more decorative notes. Beaded and knitted fringe is a celebration of the handmade, while double sided block prints on diaphanous silk crepes let the imagination wander far and wide. A trio of brightly colored dresses in fine gauze jersey points to a life that is free to step out once again.
Shoes recognize the reality of comfort being paramount today, and remain close to the ground while rooted in codes of both propriety and of the great outdoors. The Dia Day Bag is explored in a myriad of fabrications, including hand woven raffia and technical faux crocodile. Handmade feather lei are a collaboration with Patti Hanna, a traditional lei maker on the island of Maui, and speak to the beauty that is to be found when one is free to explore and welcomed warmly by those who open their heart and home and recognize the transformational value of such important journeys. 
---
You May Also Like: Fashion Collections
---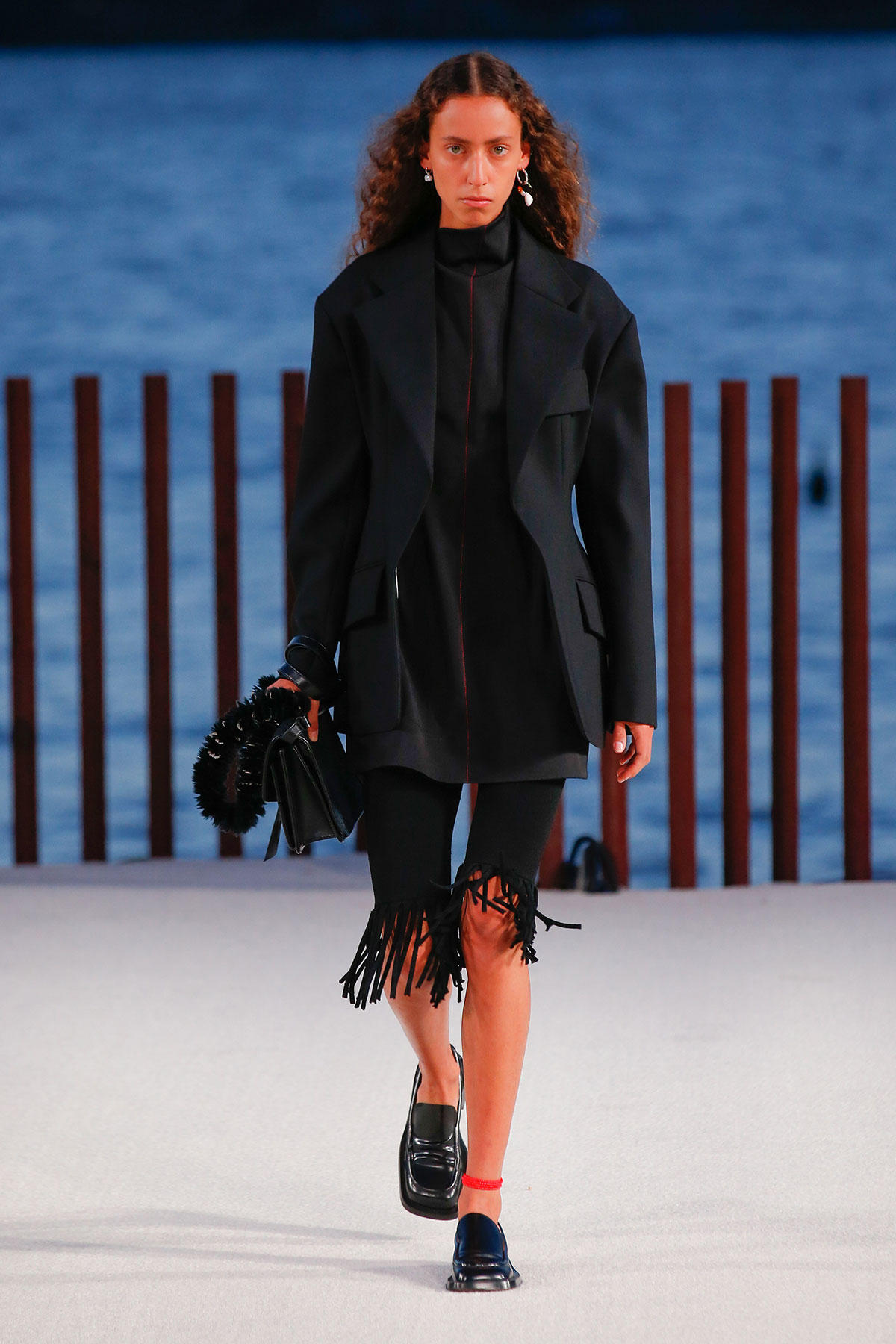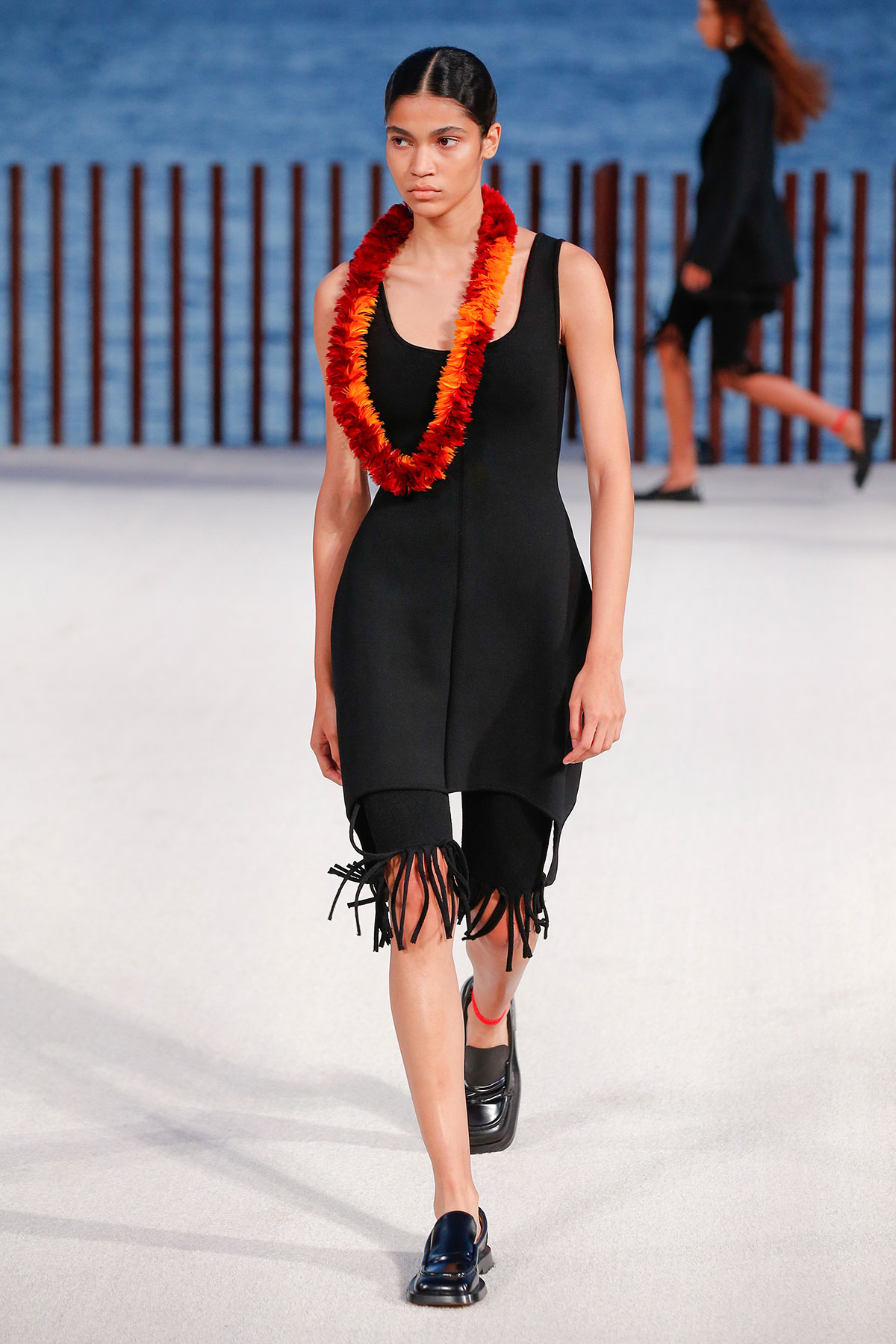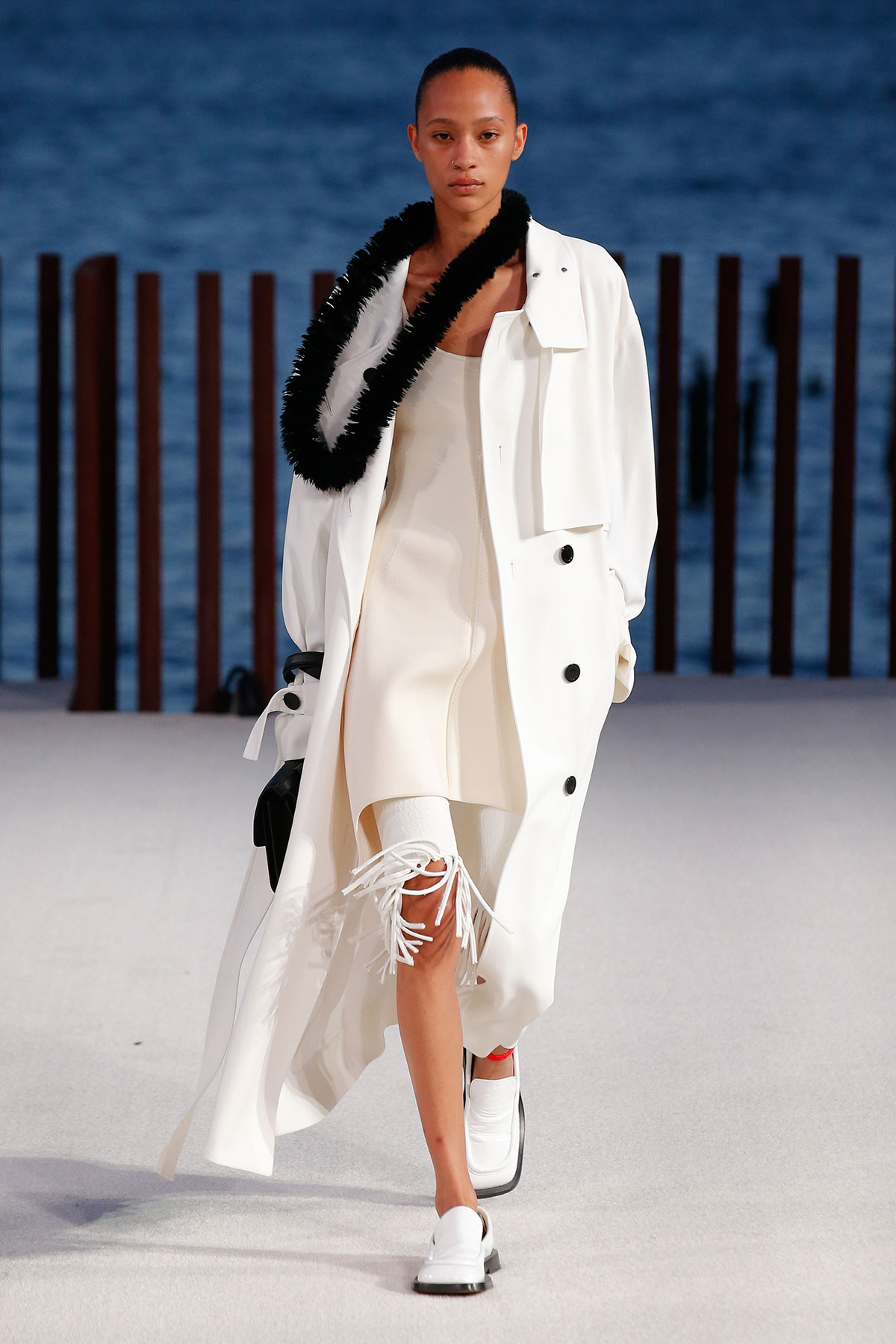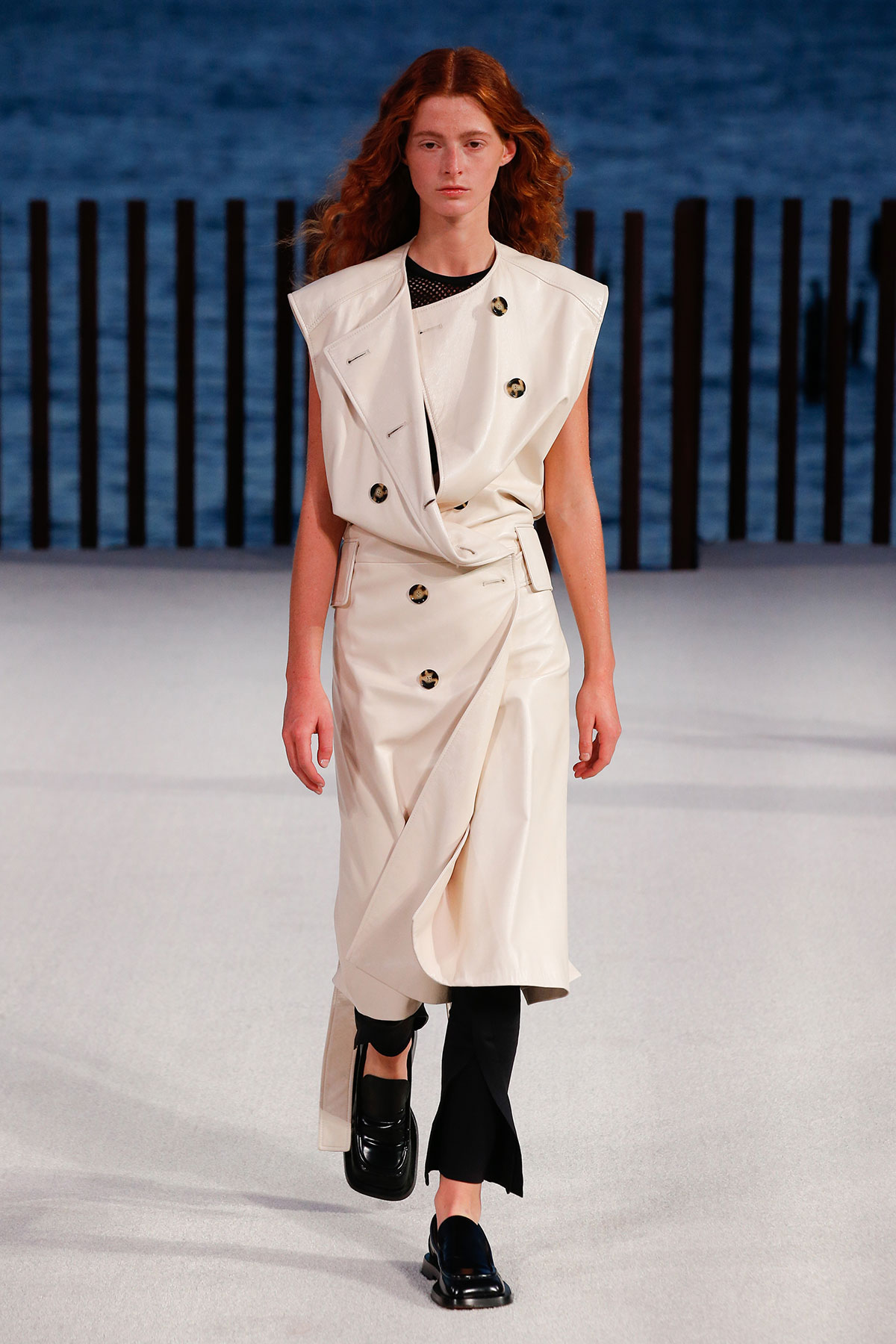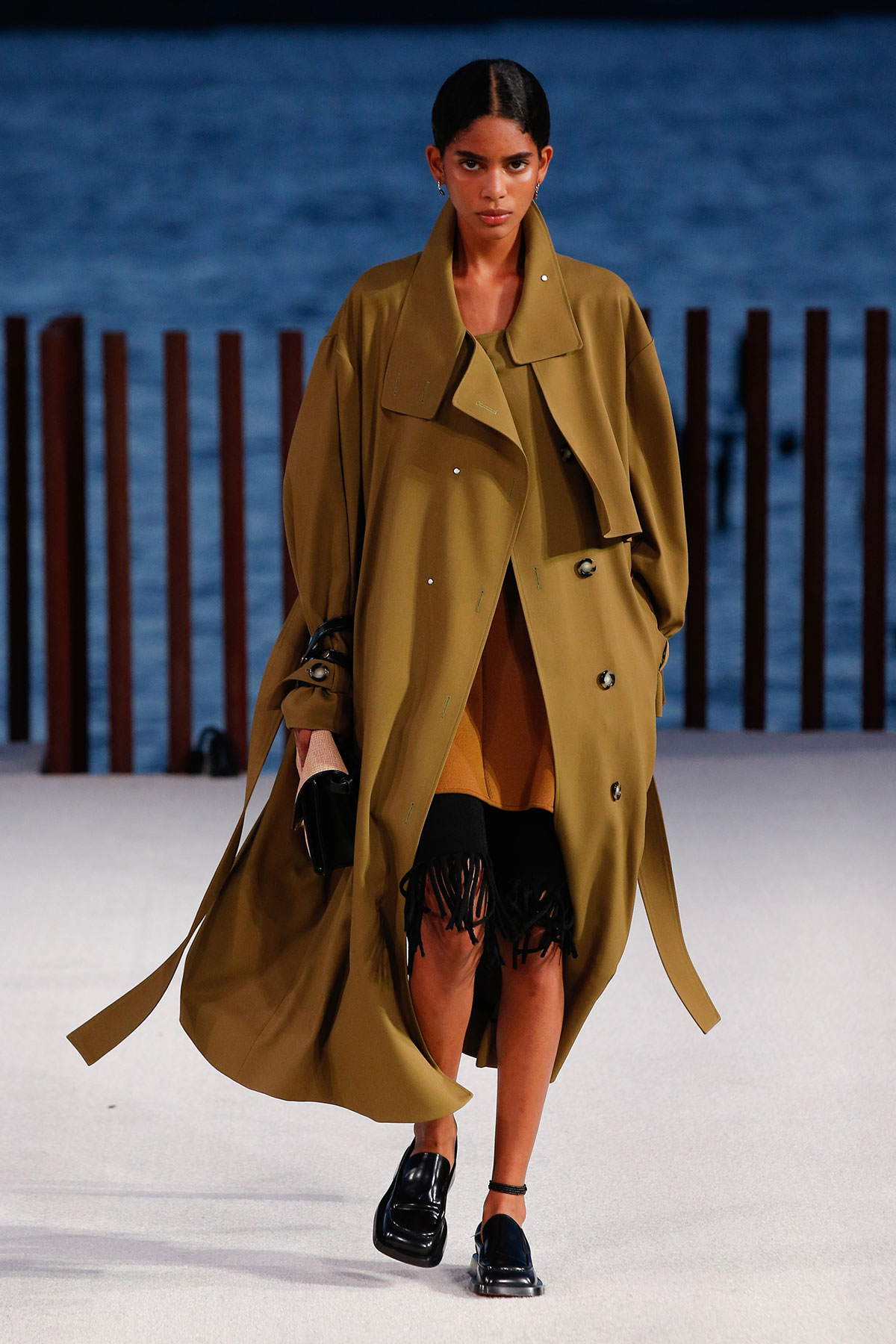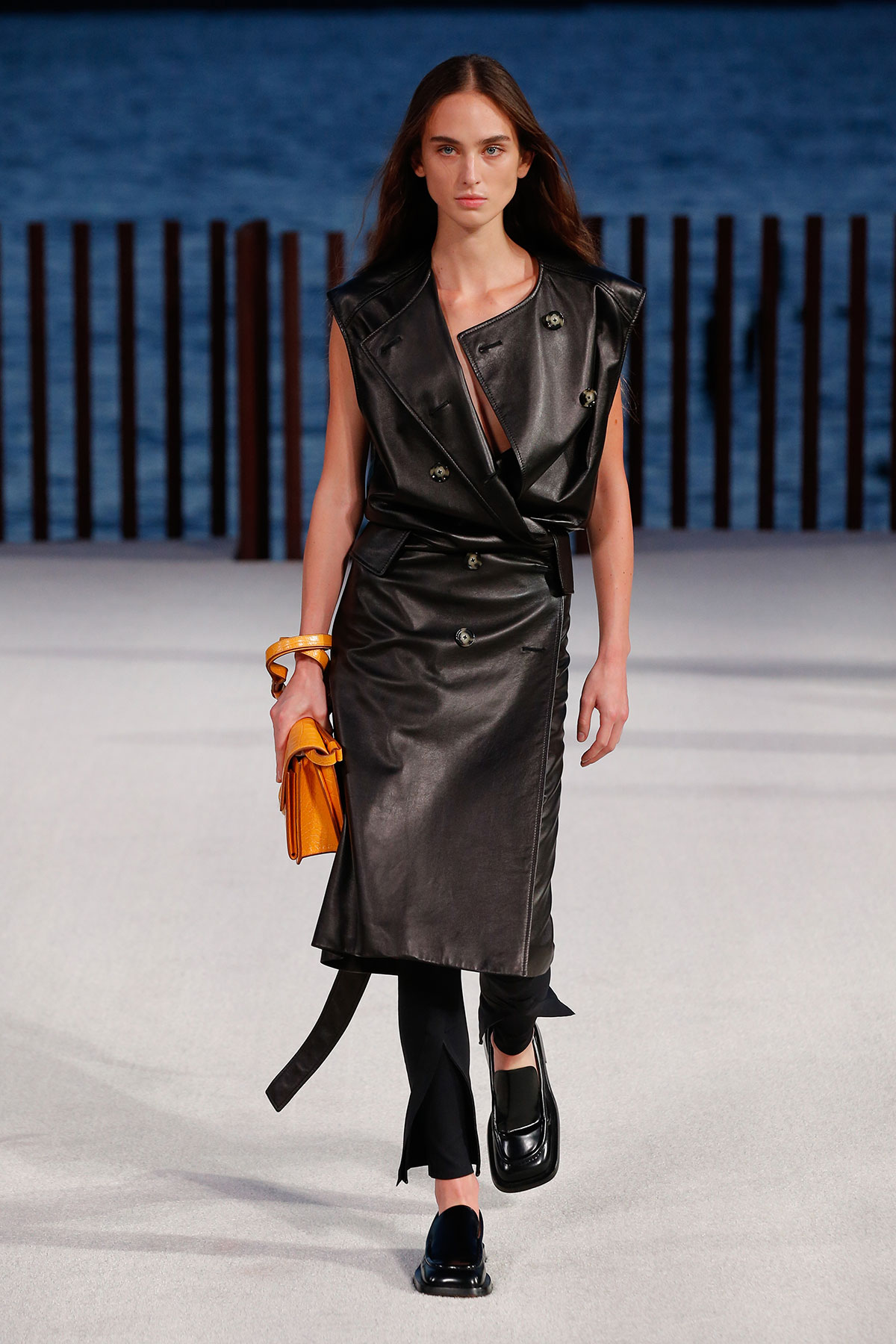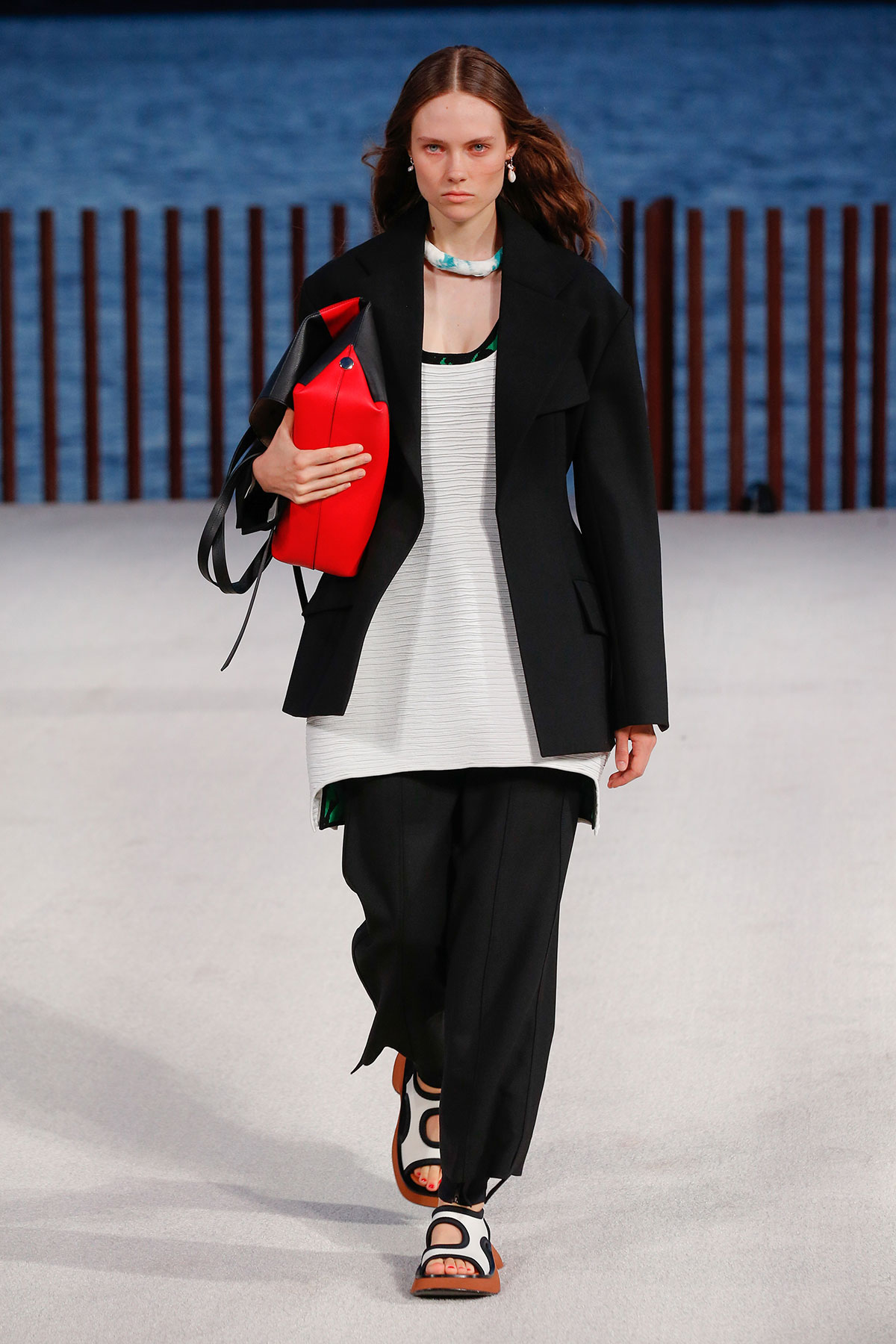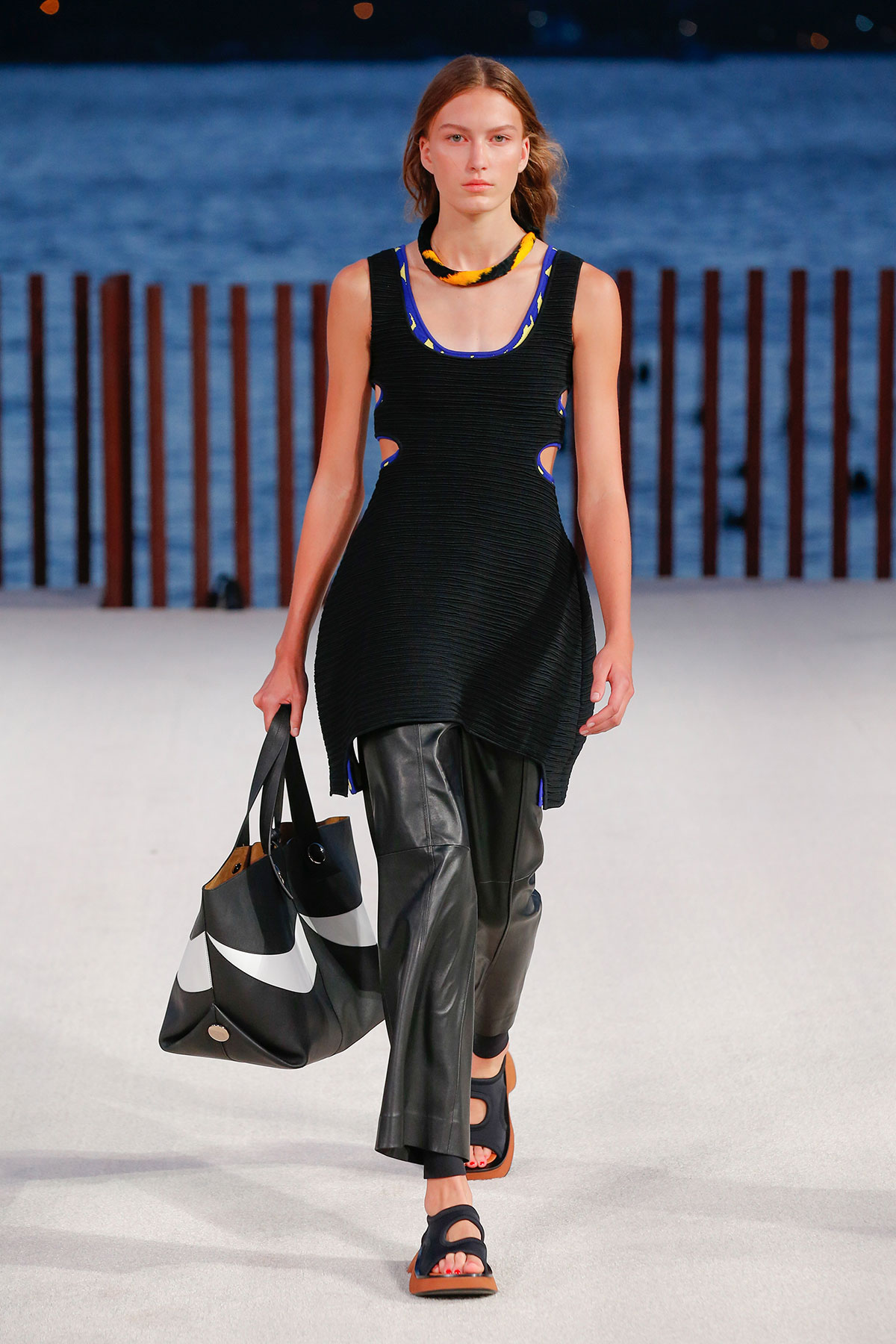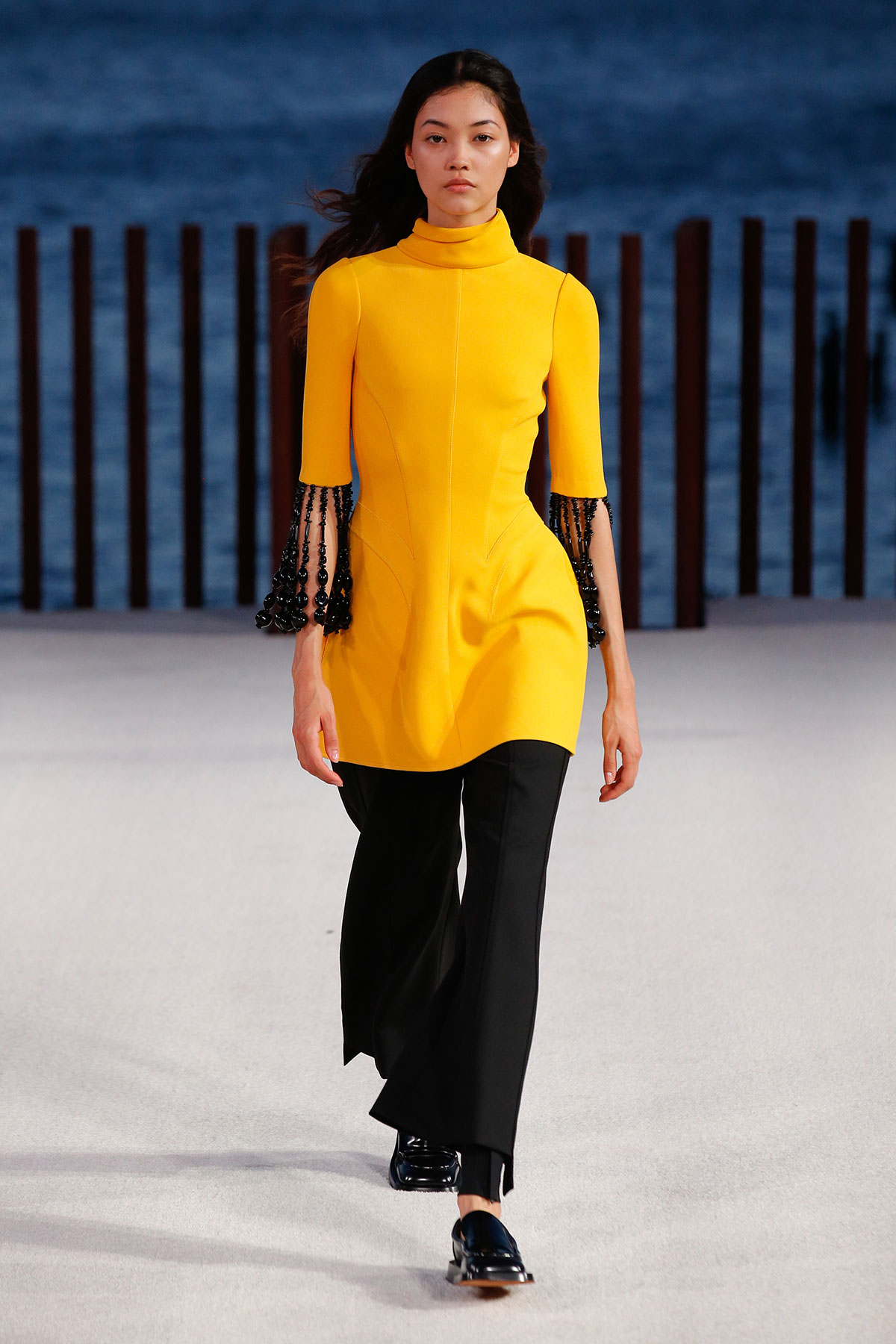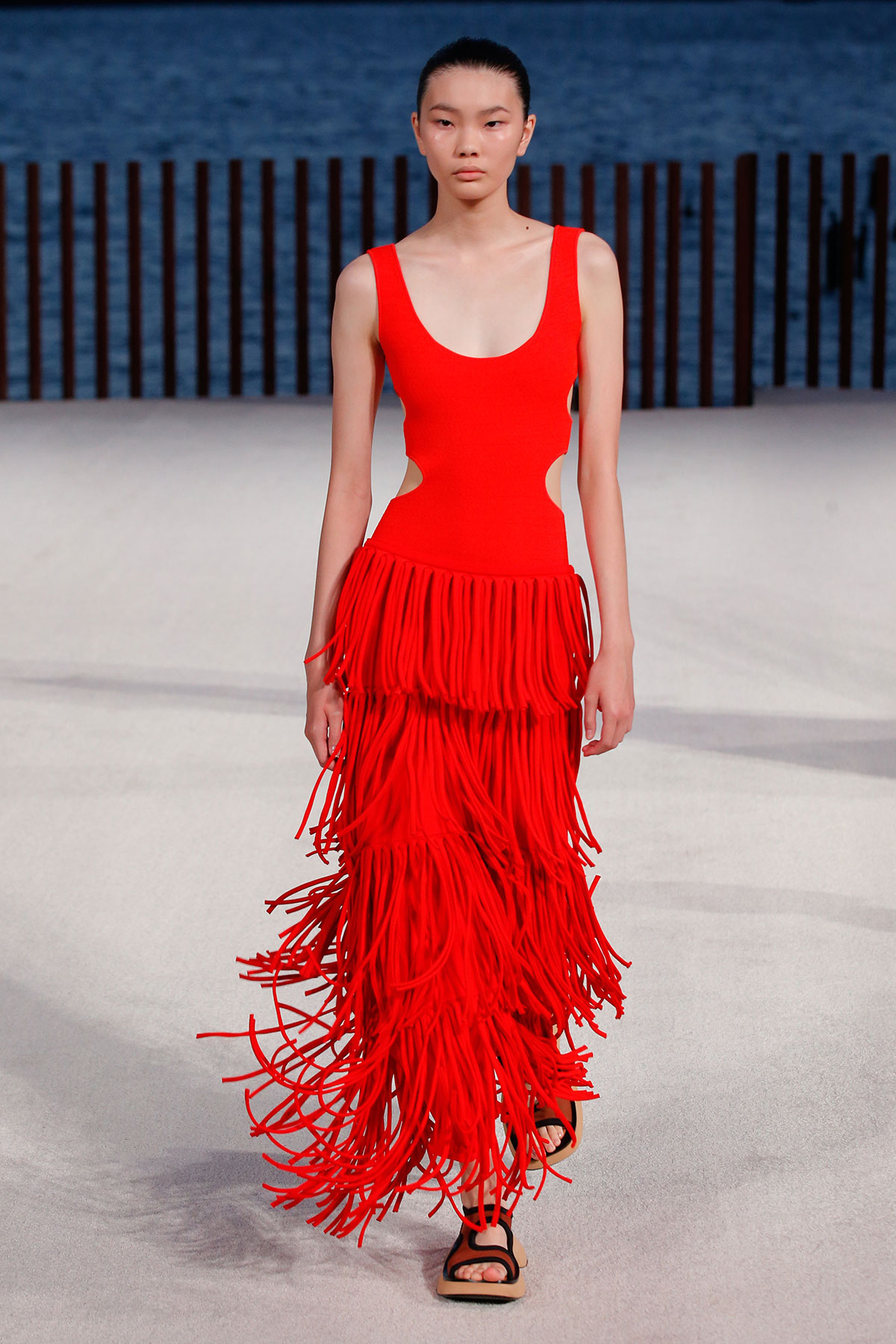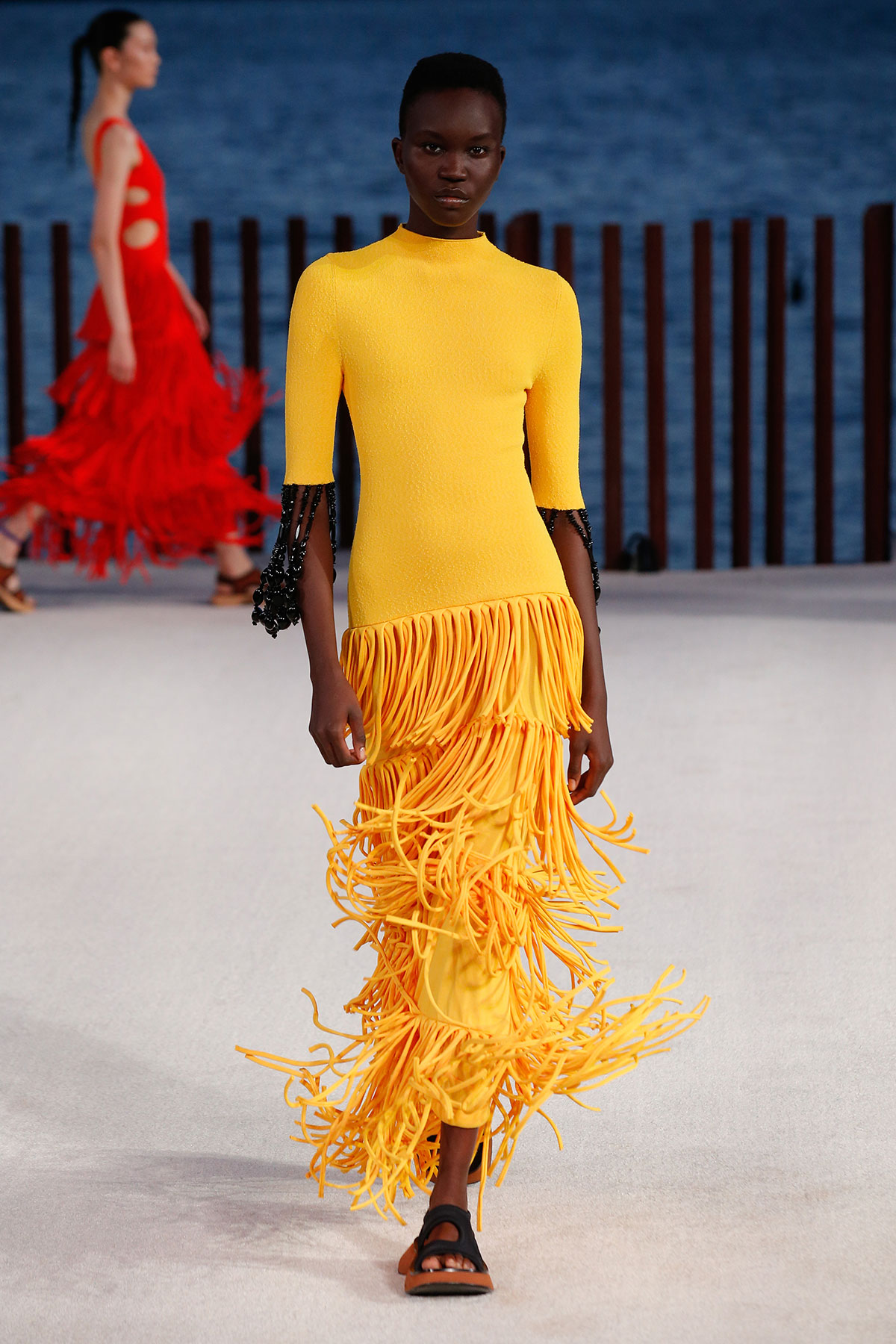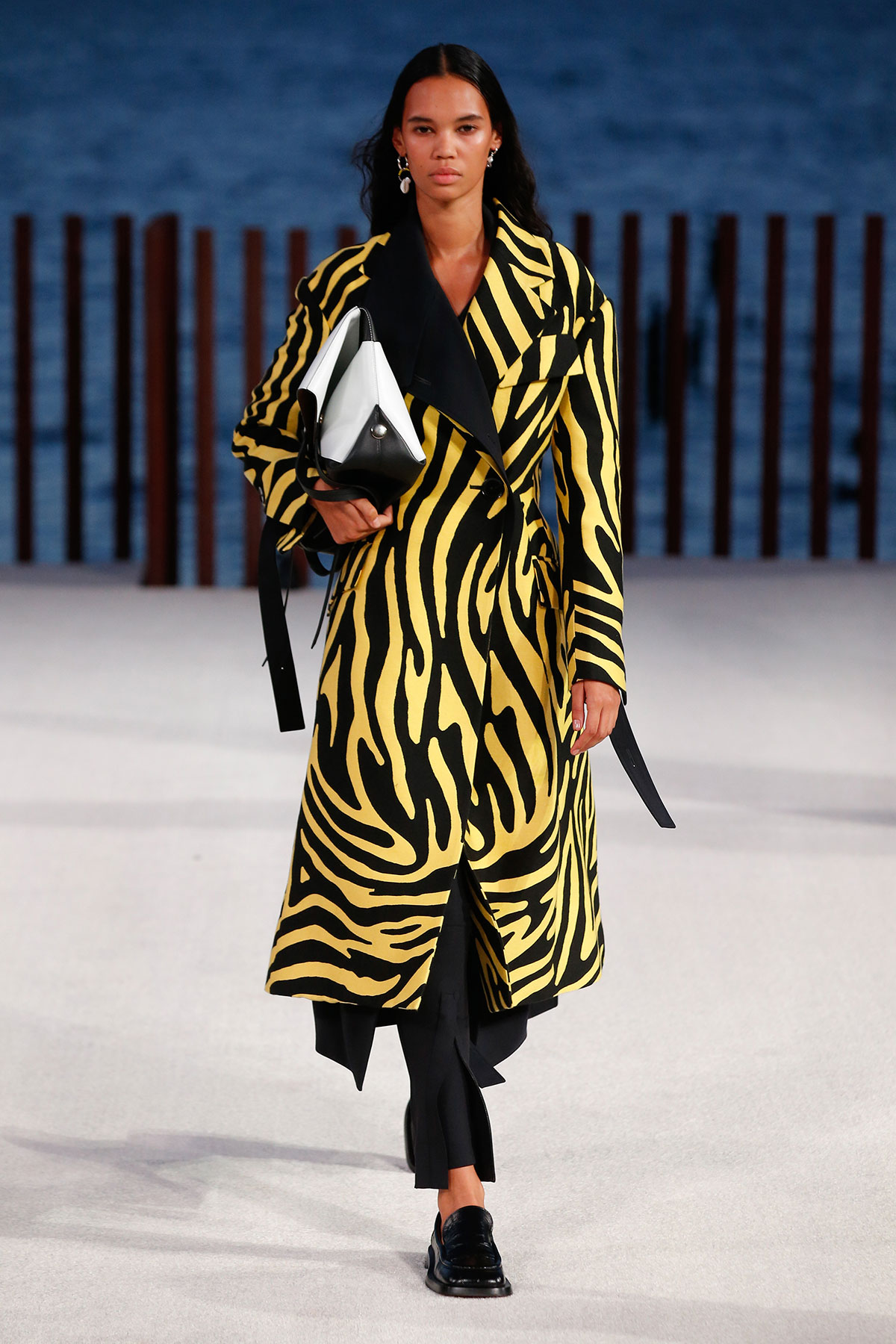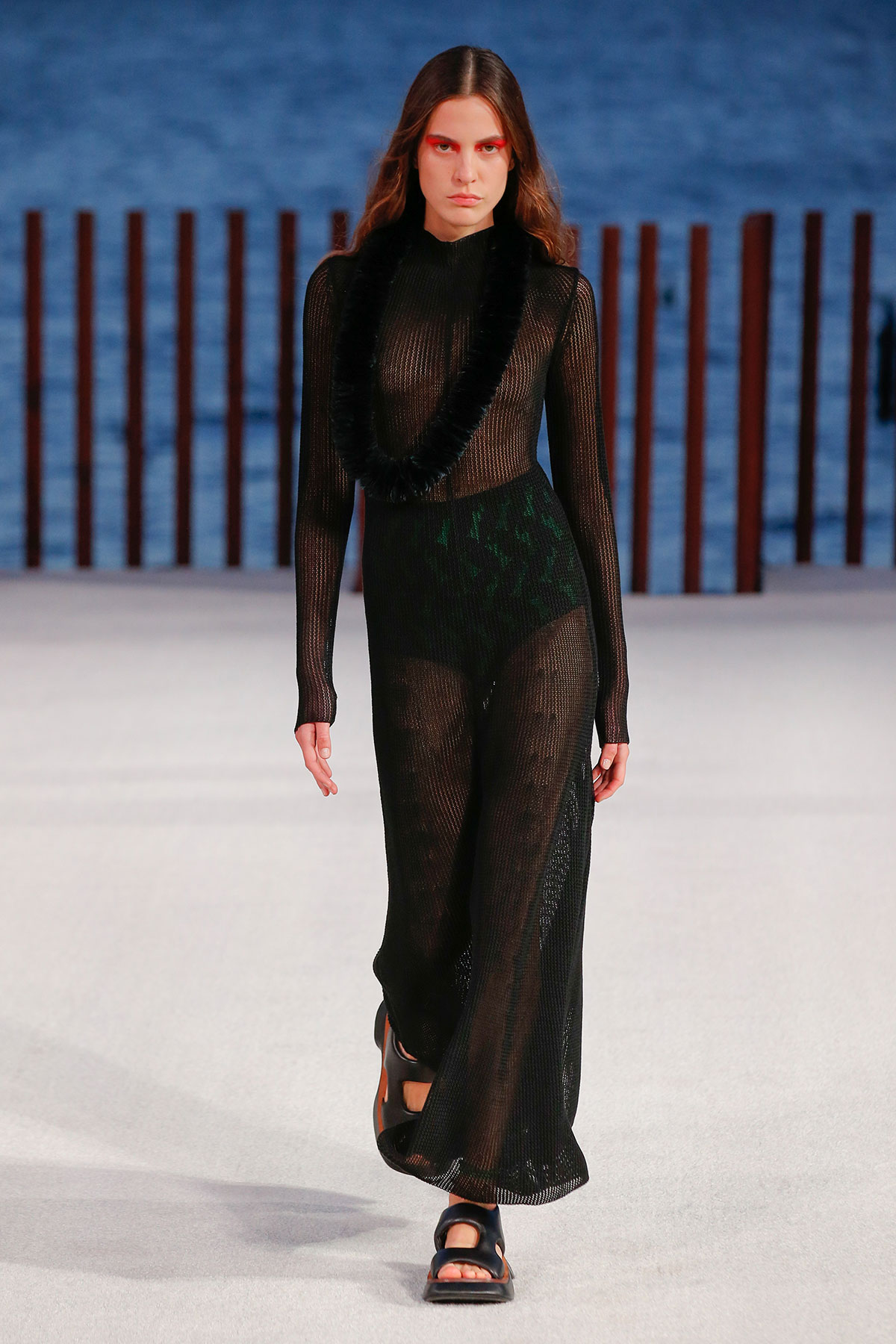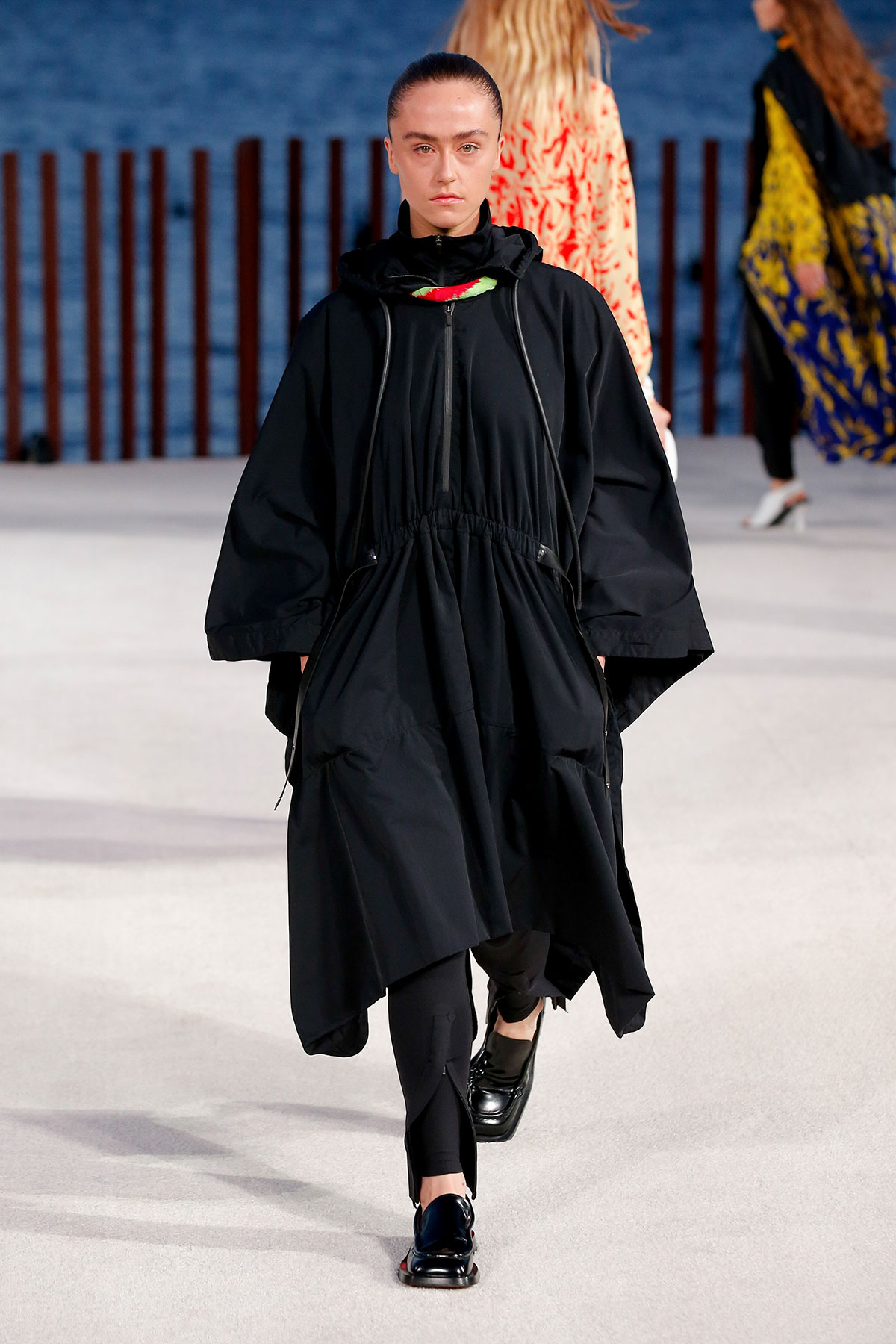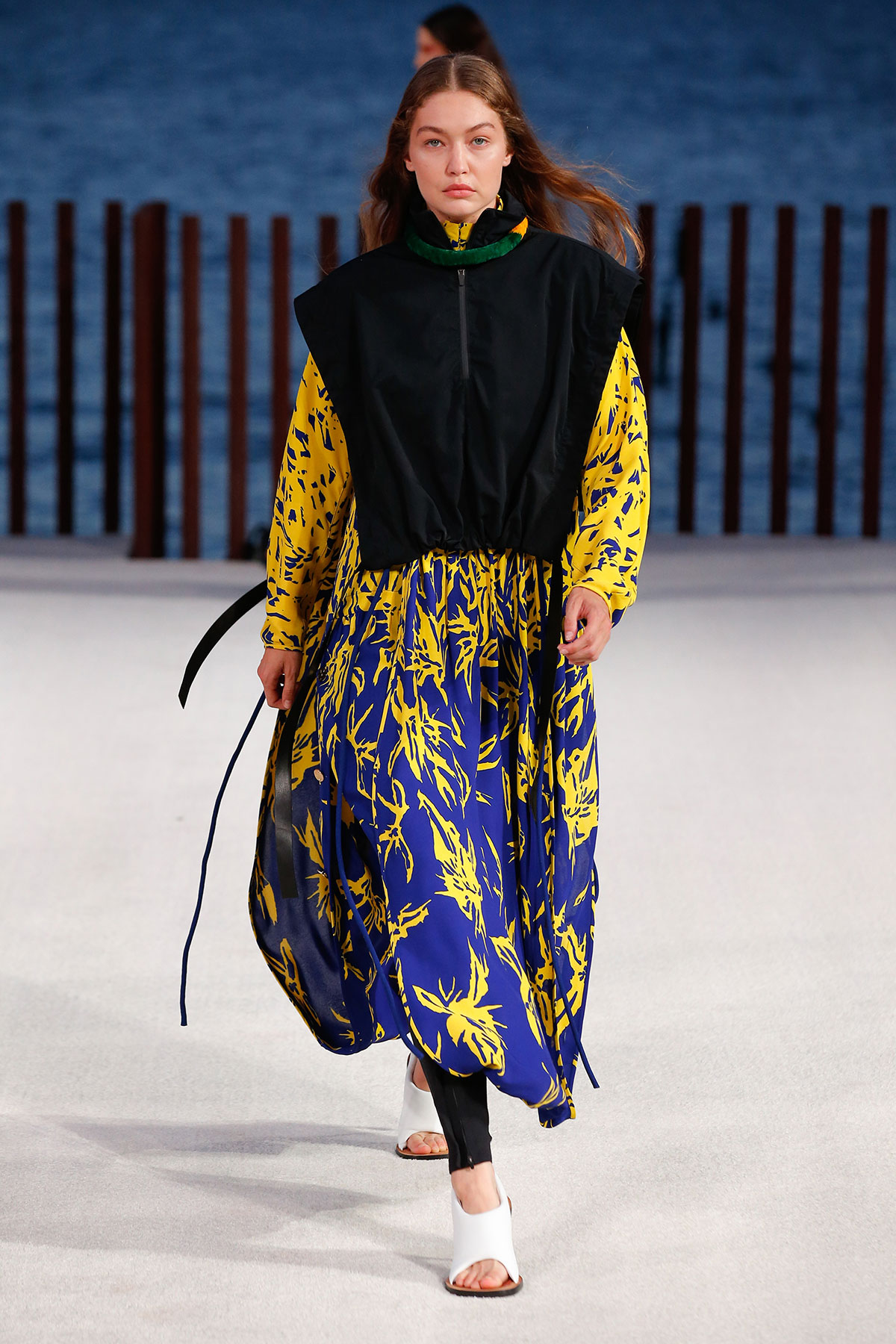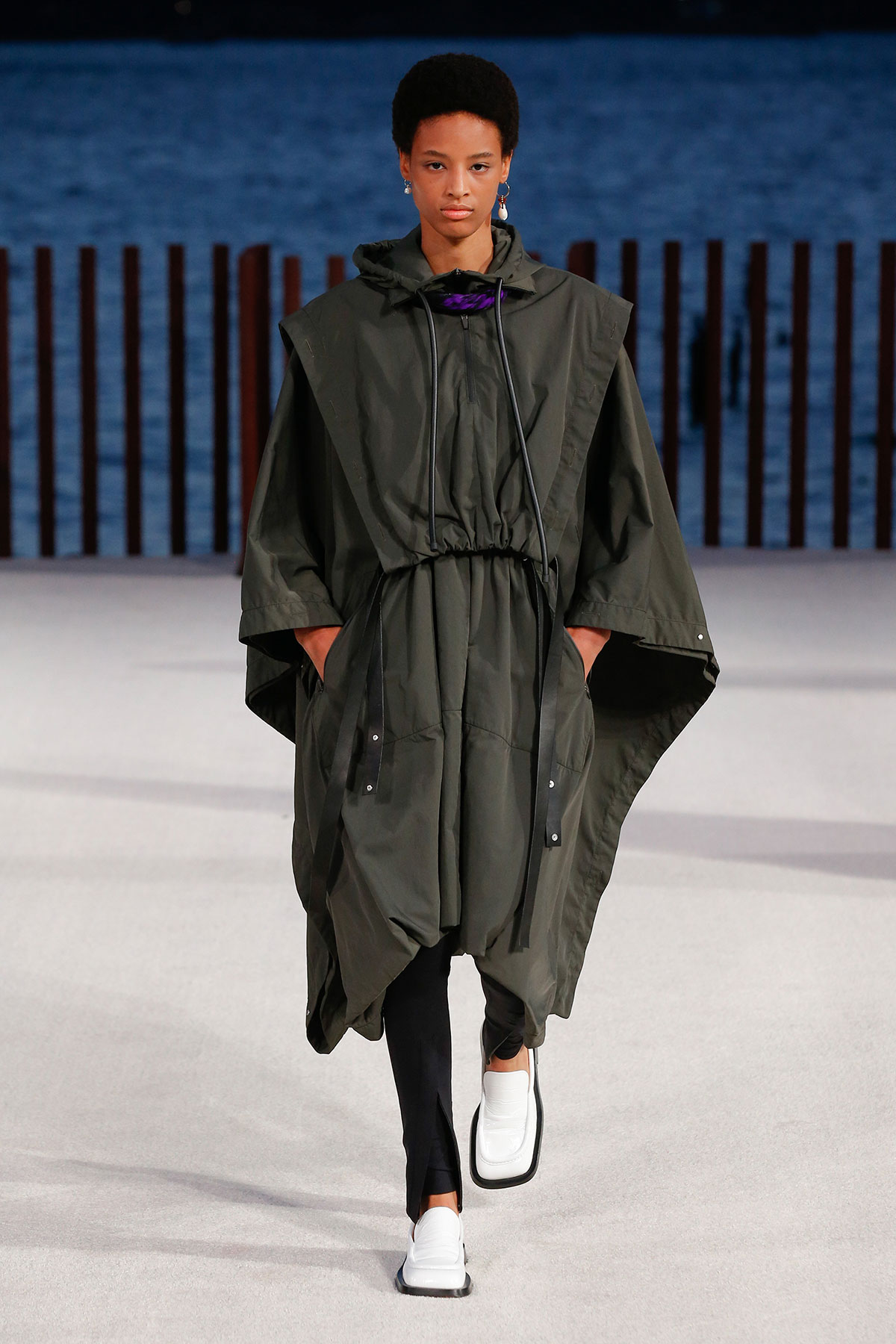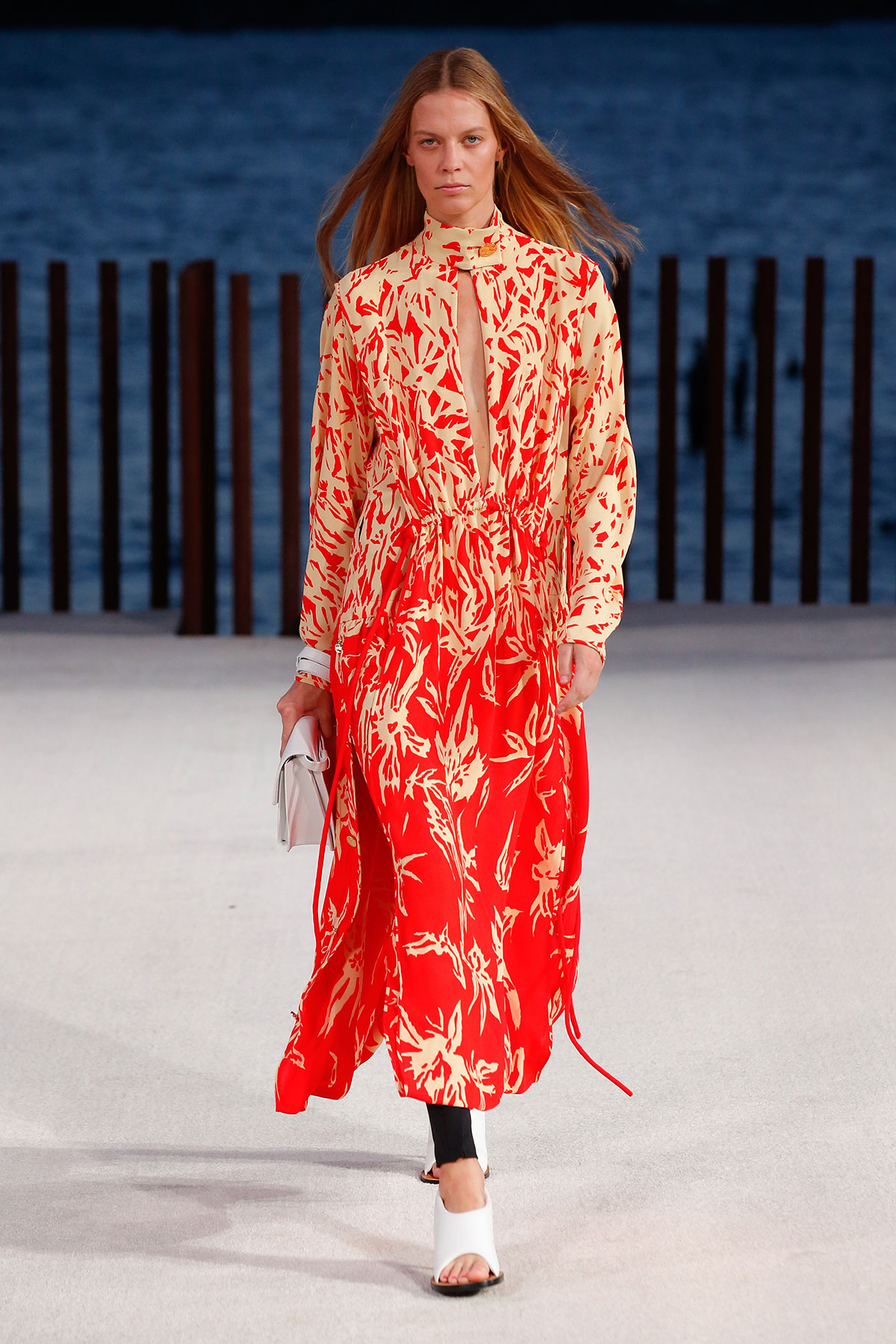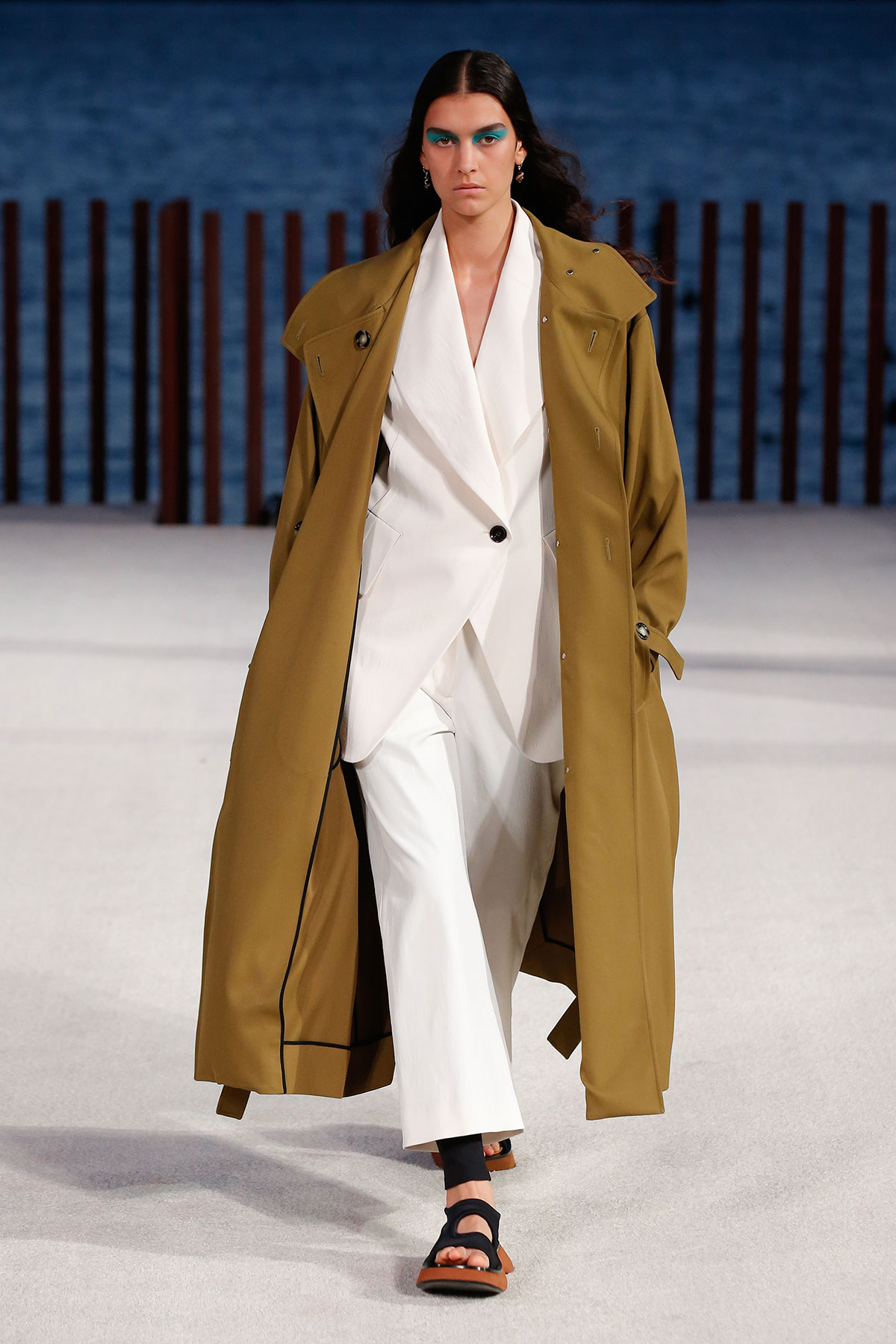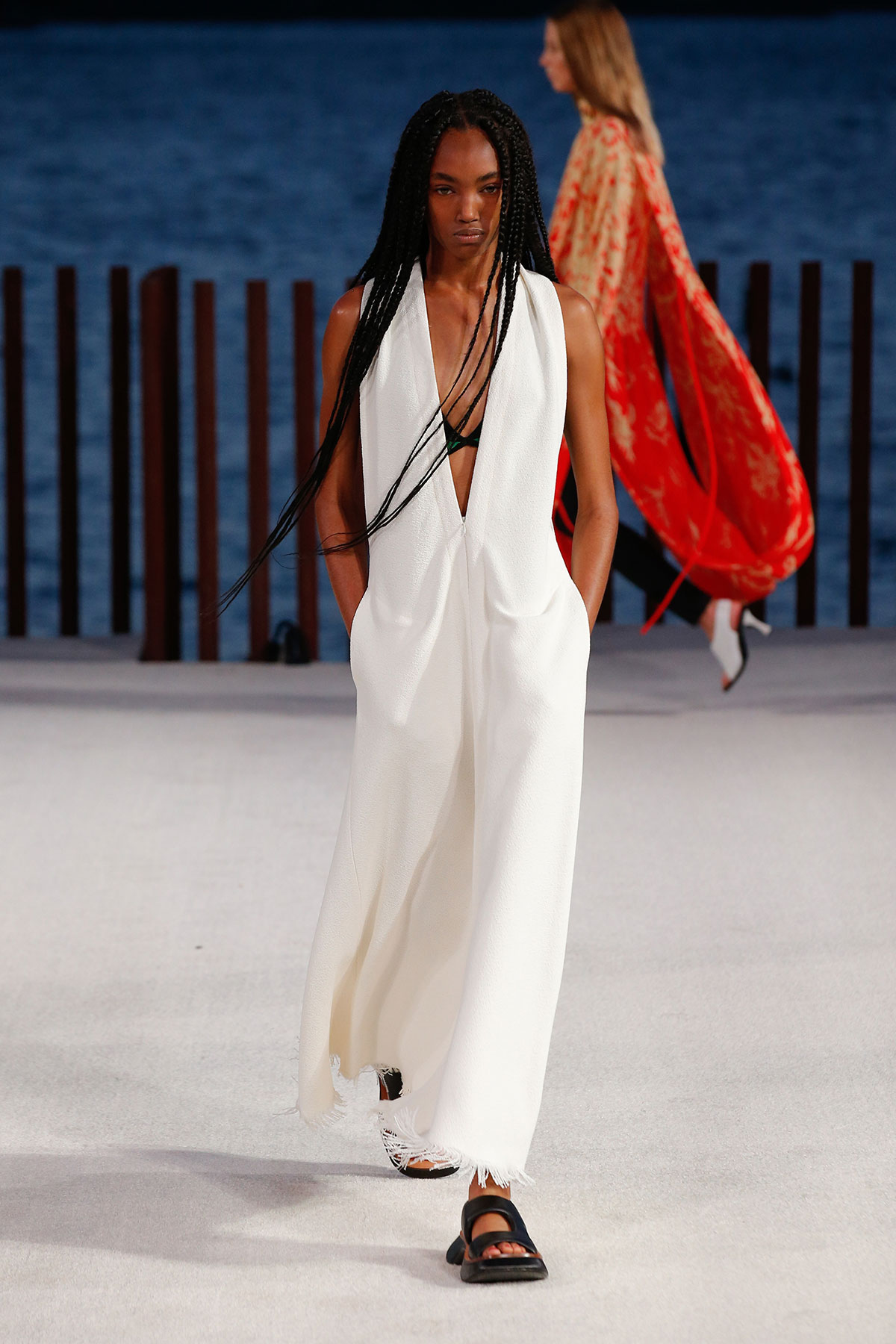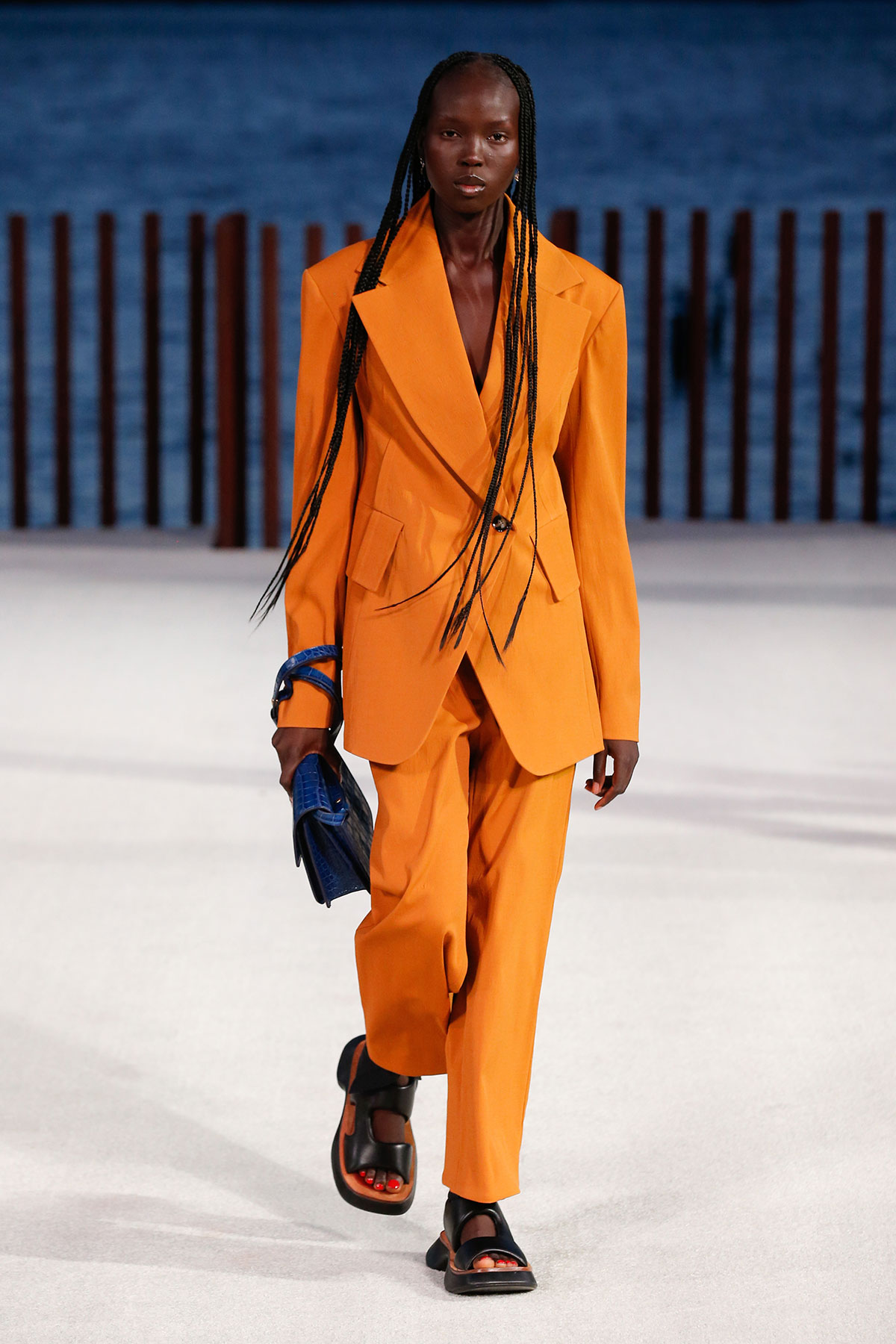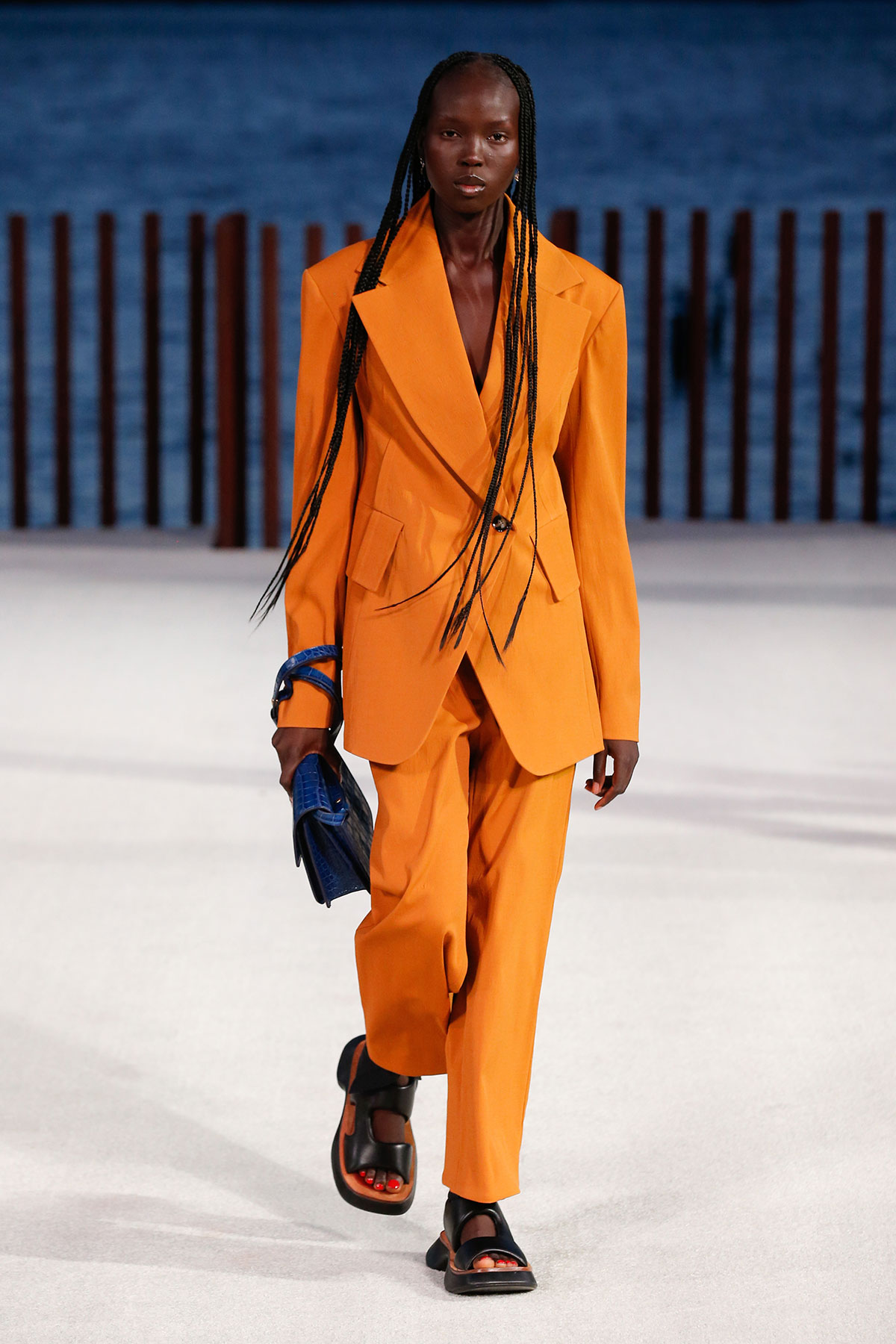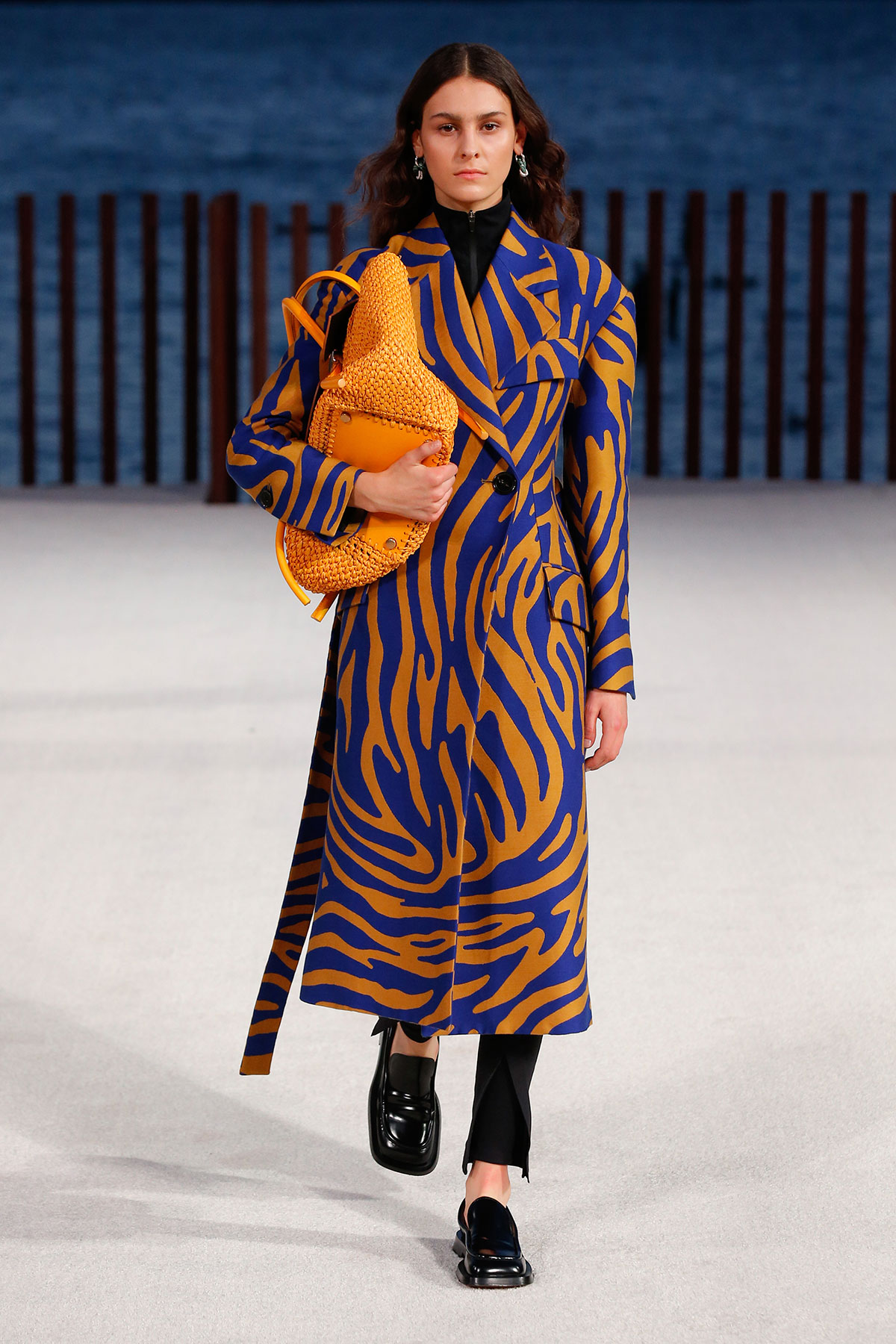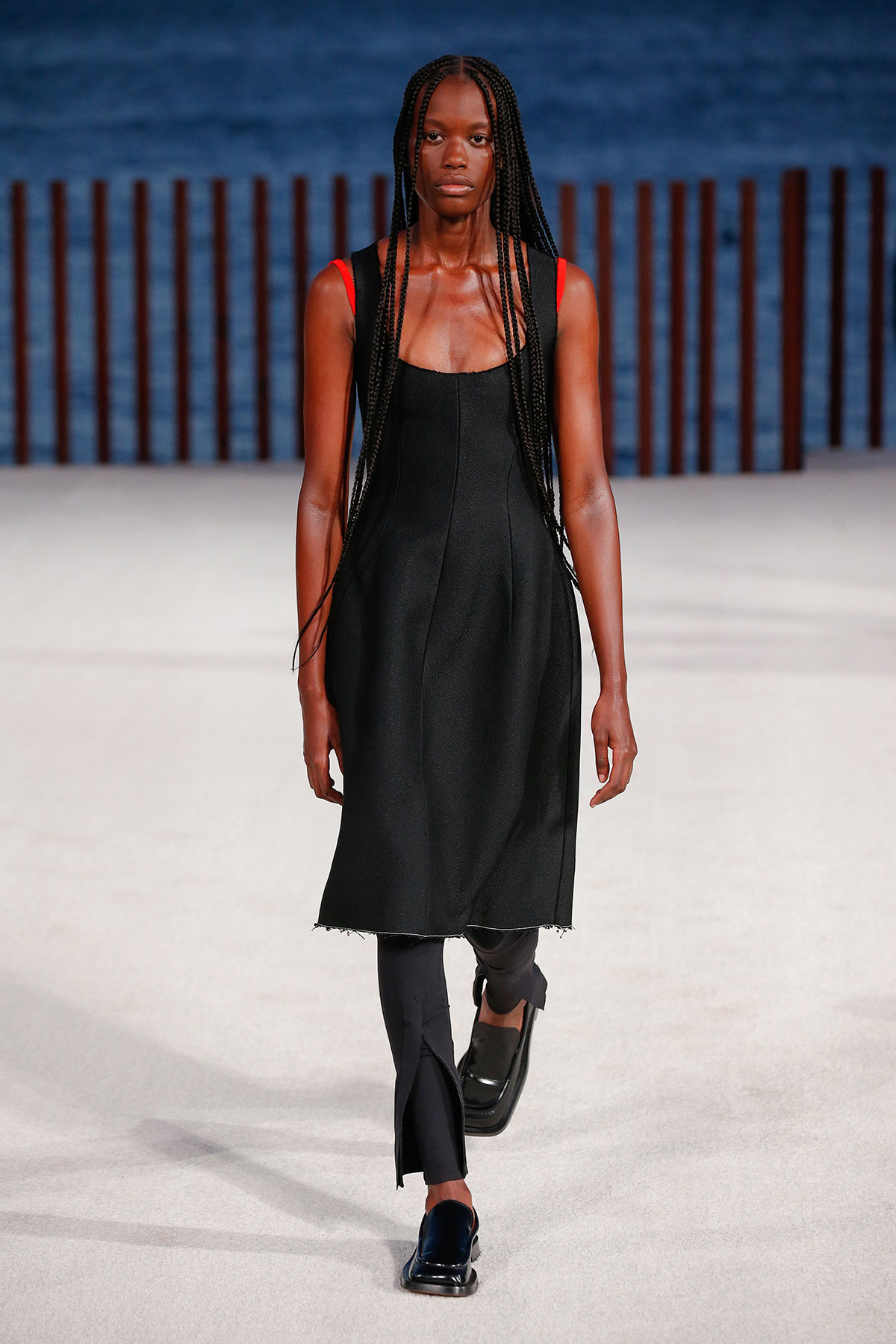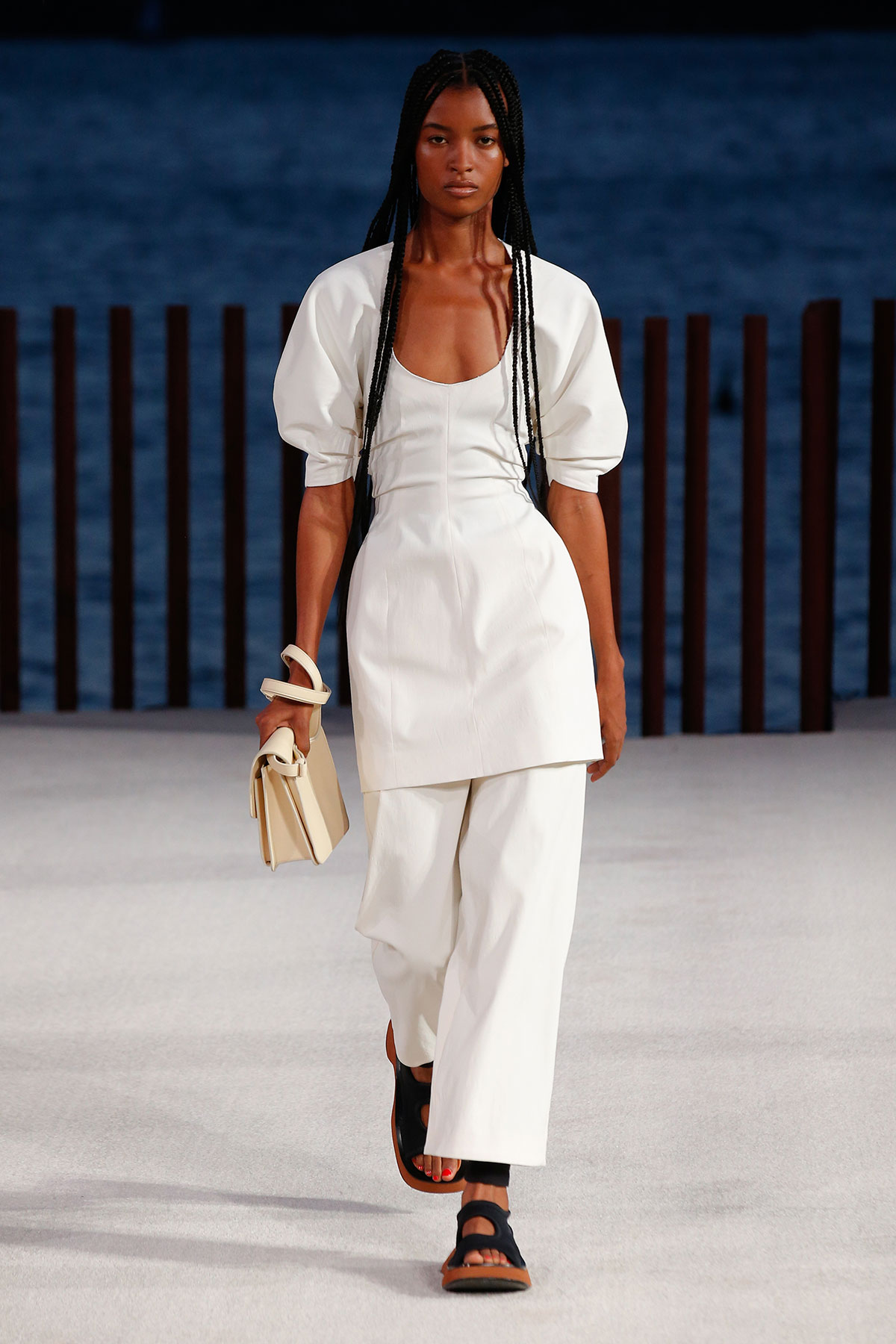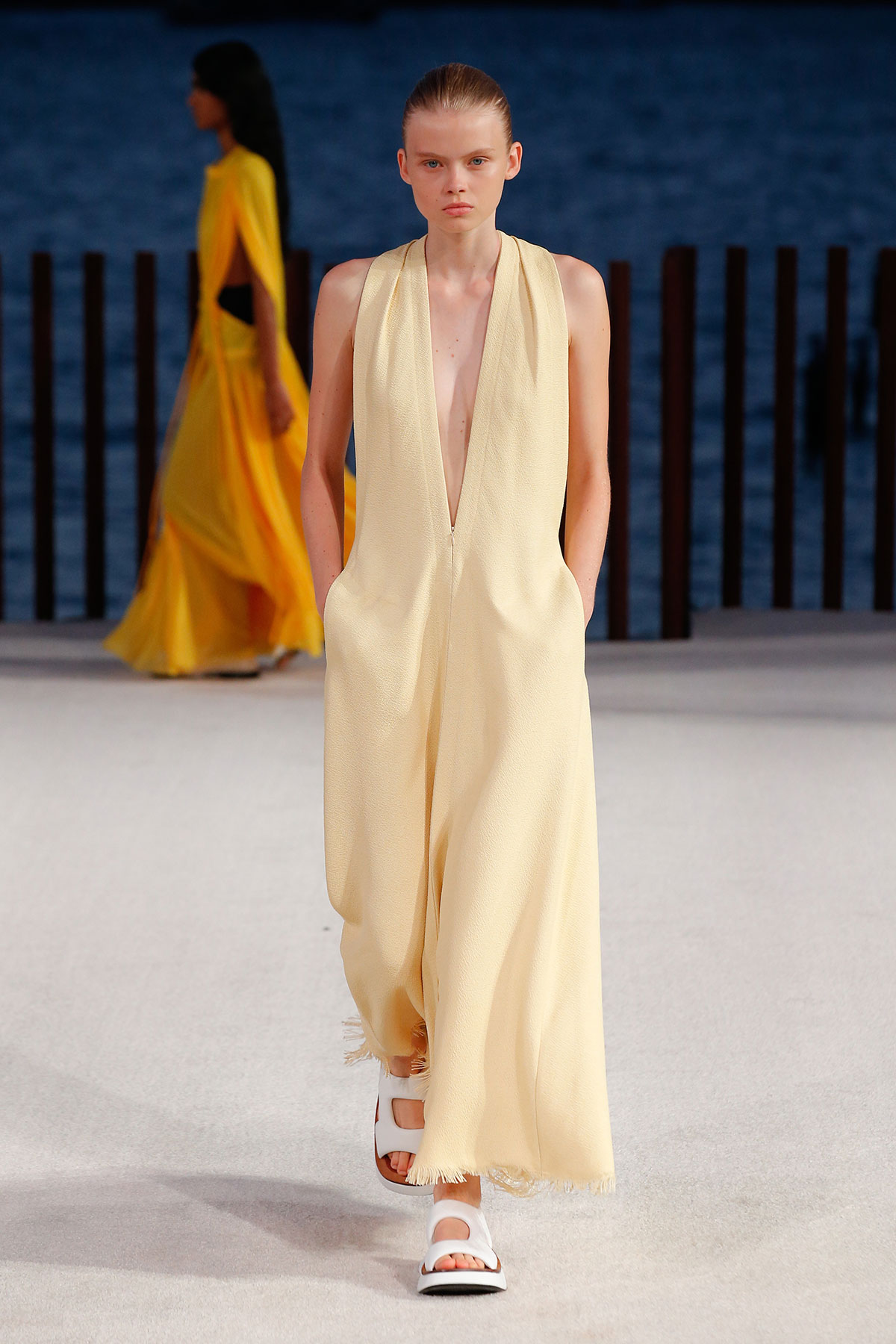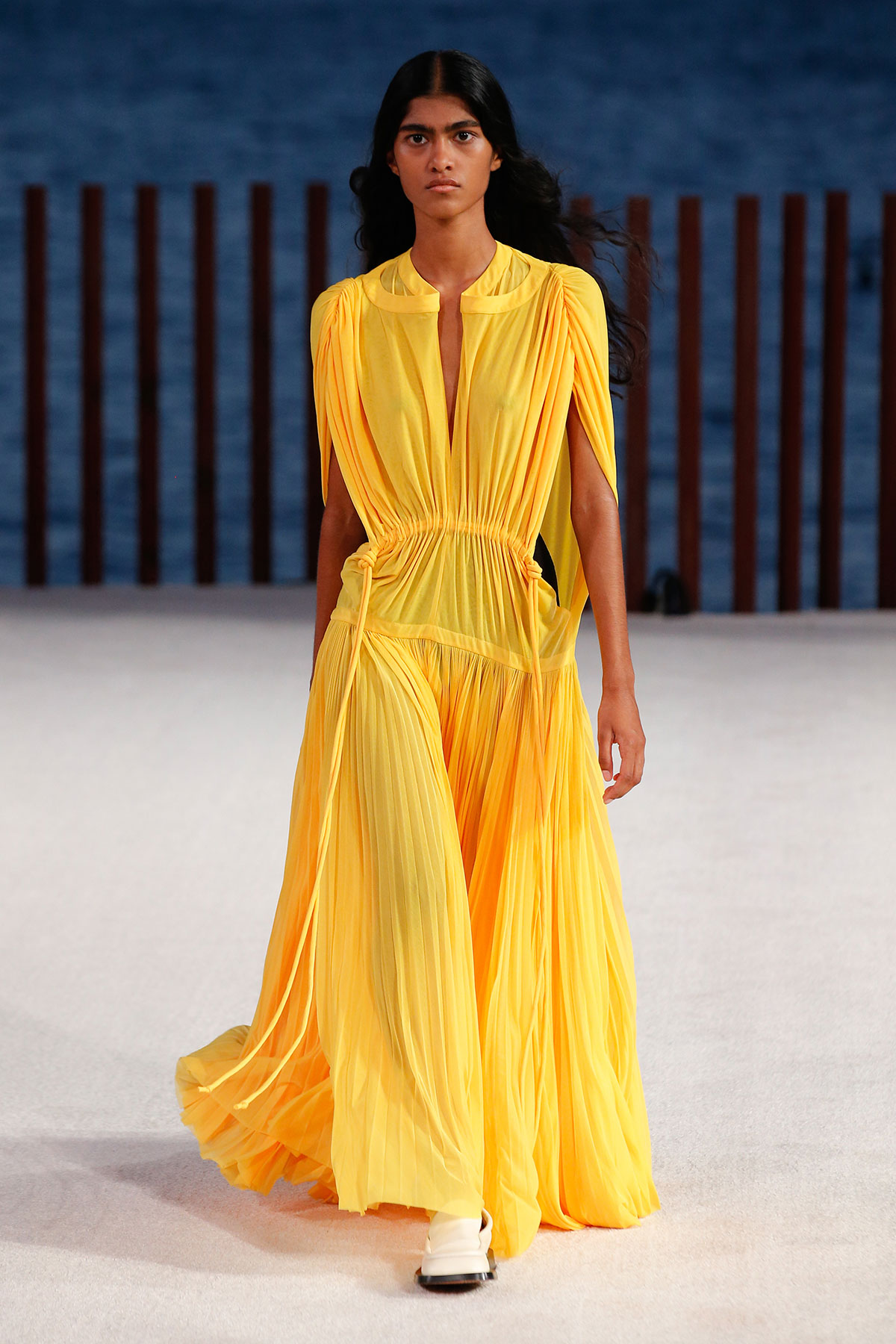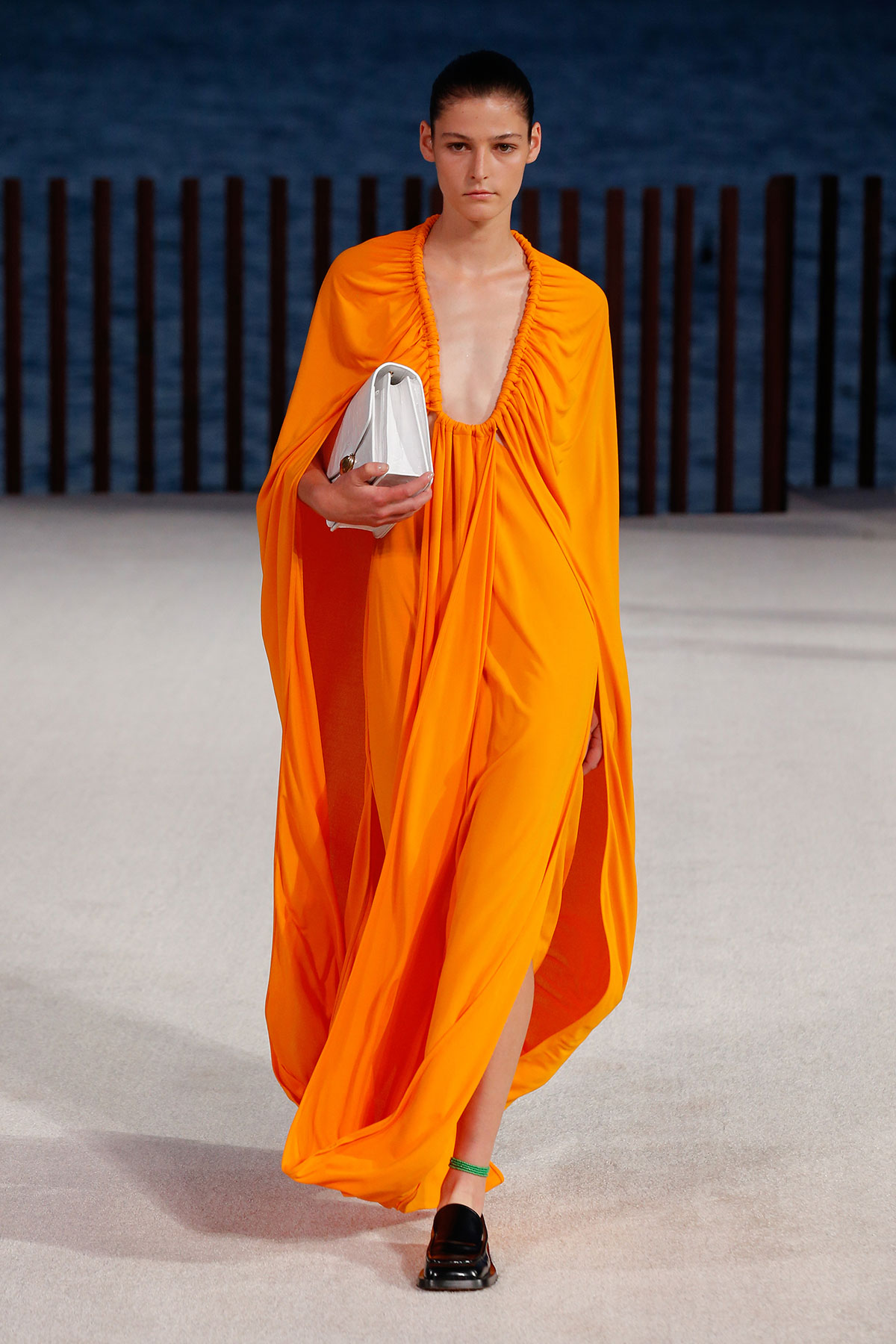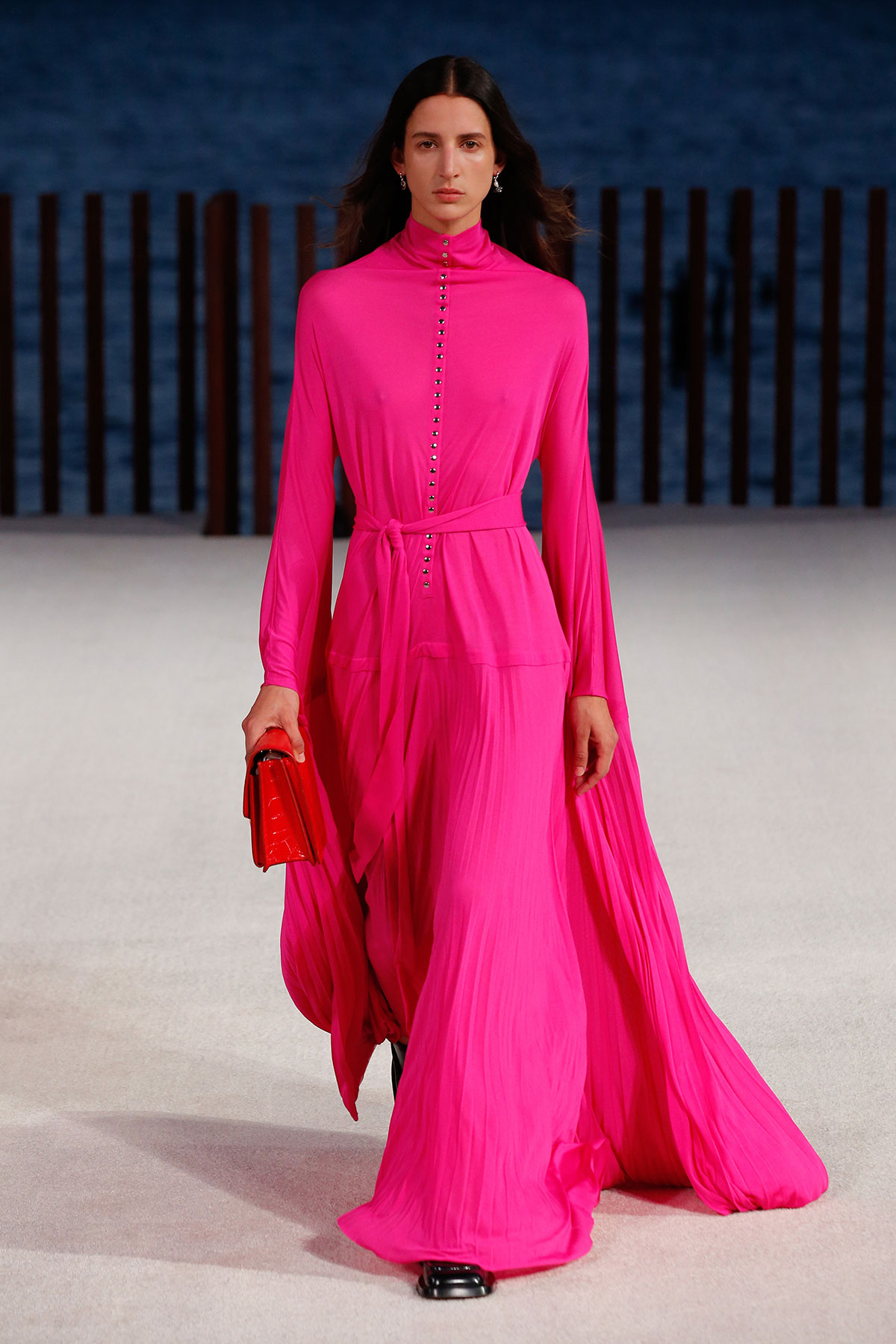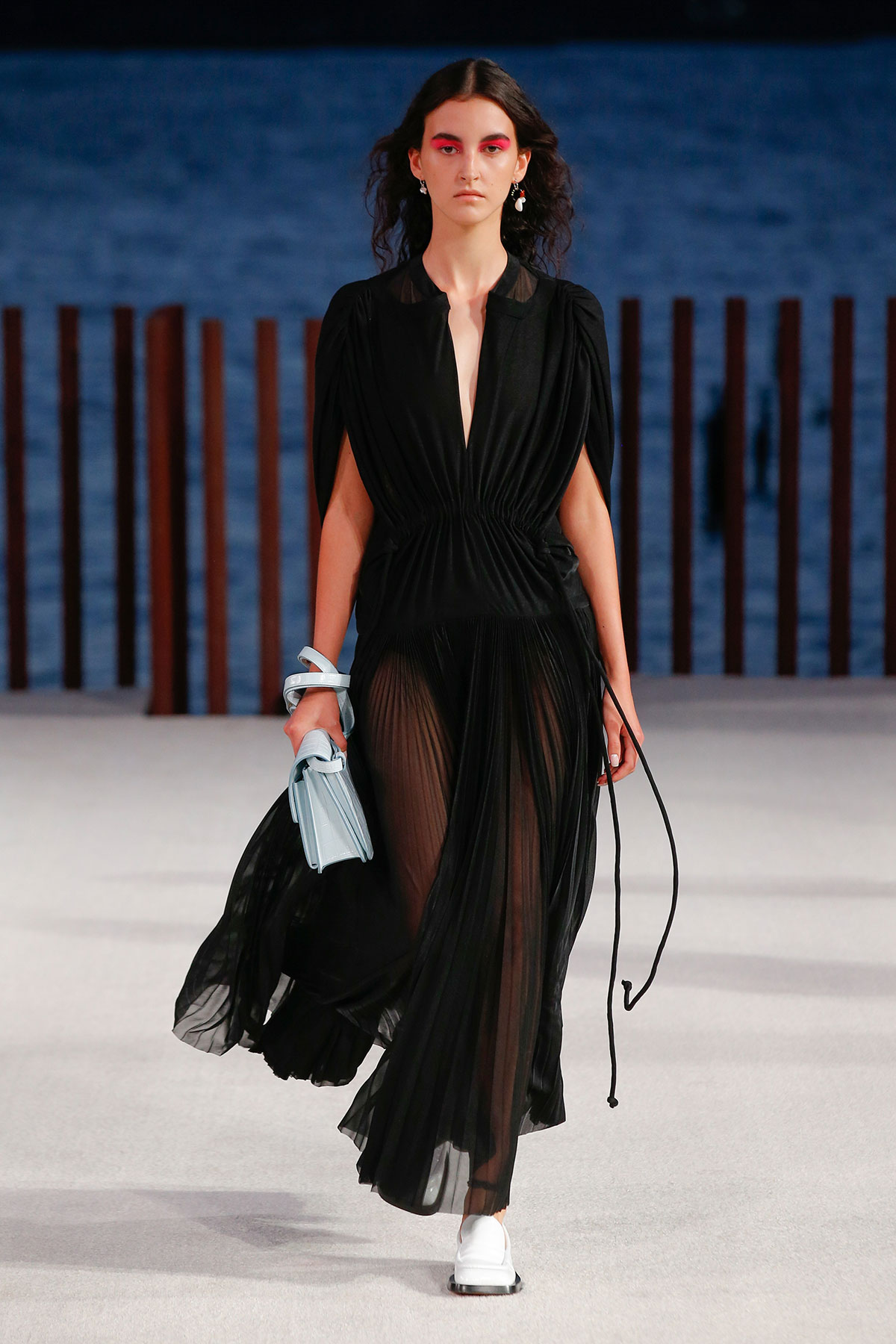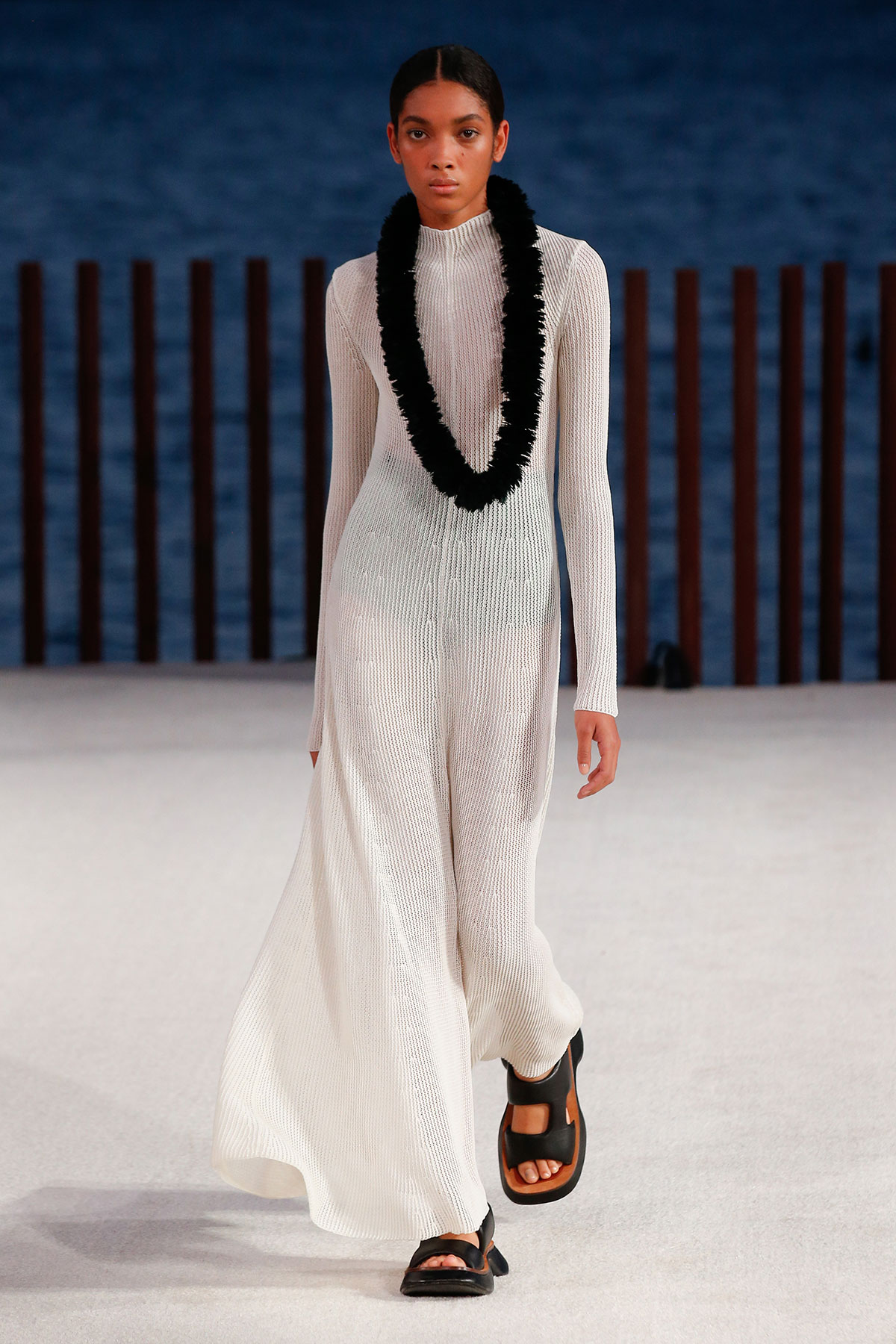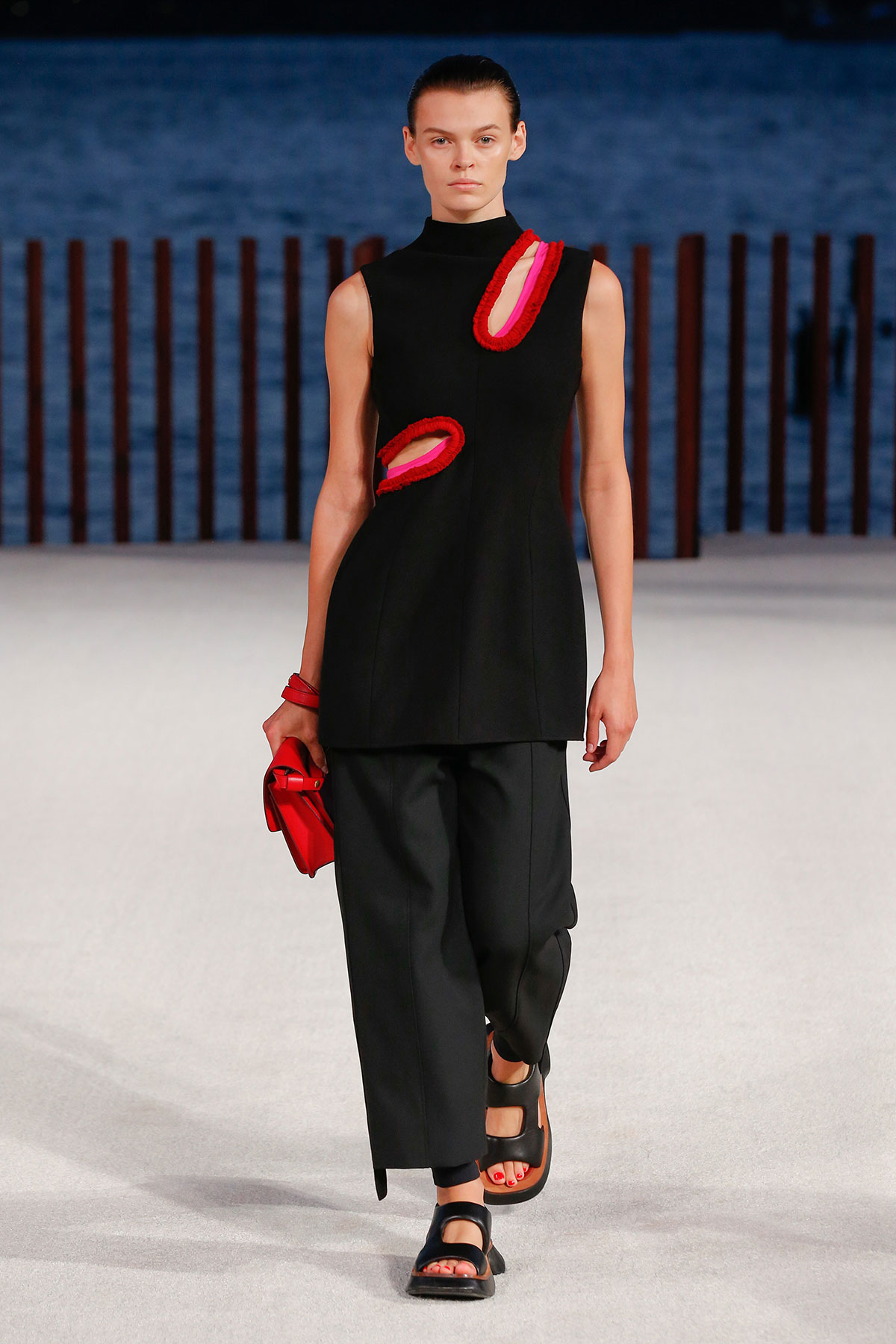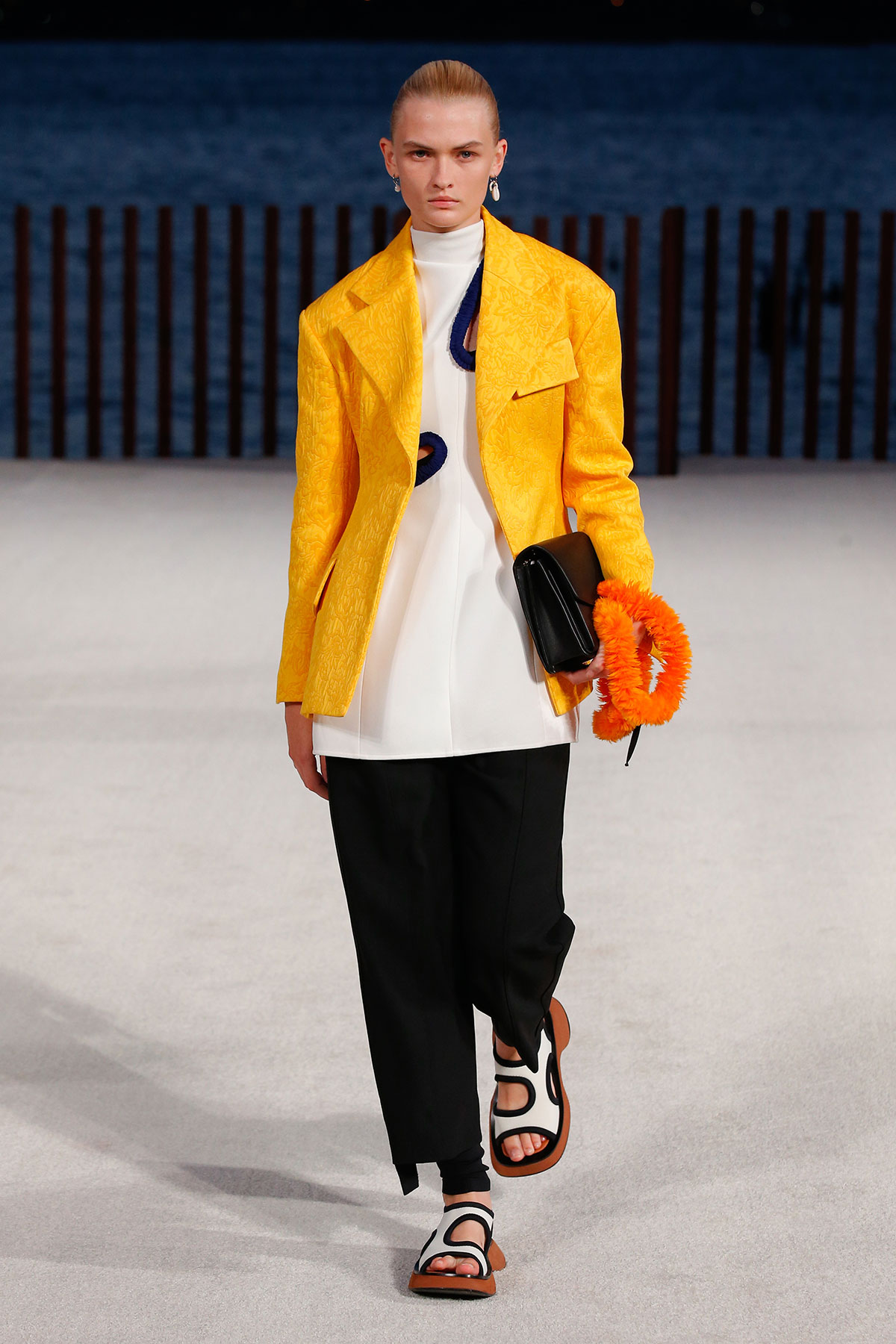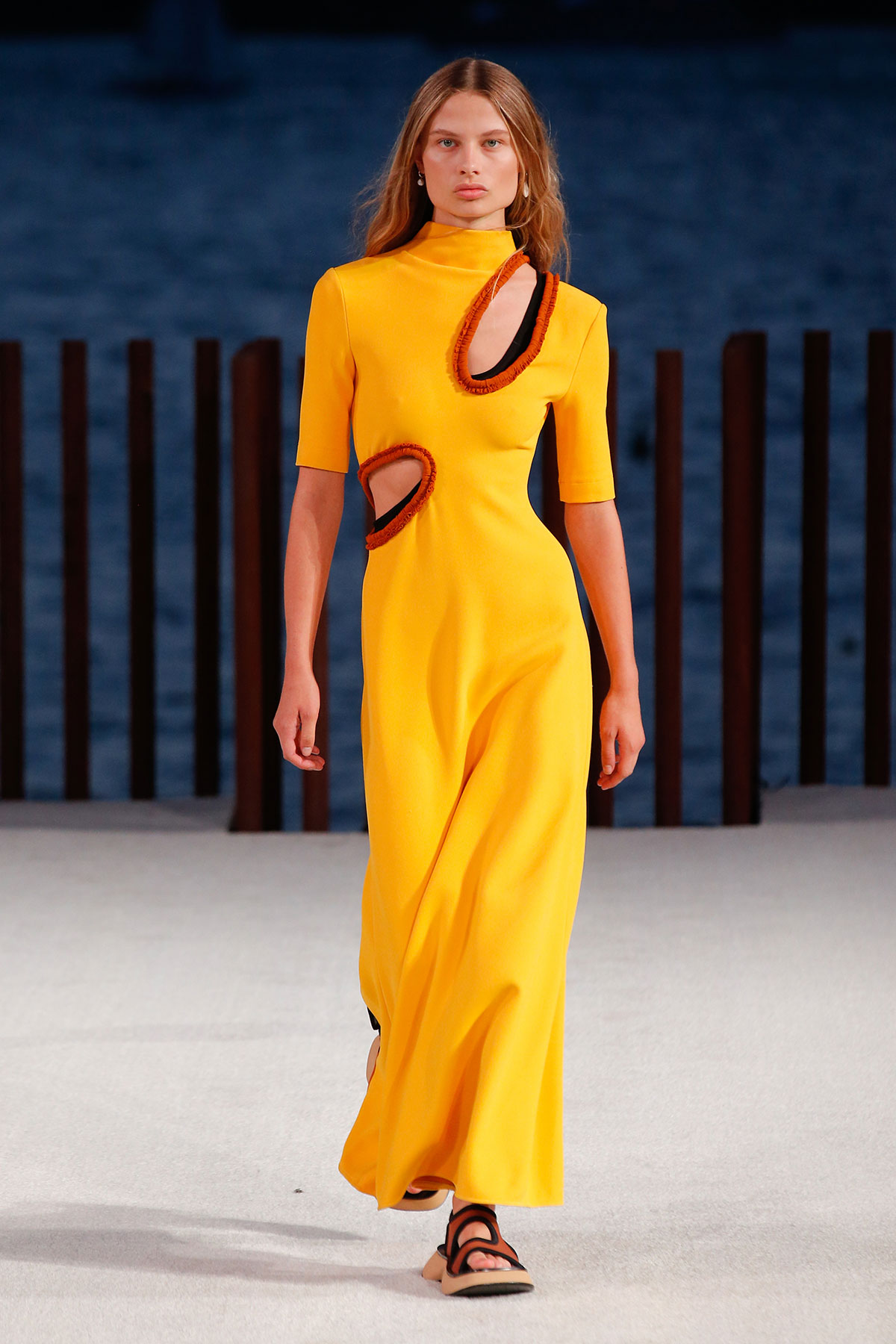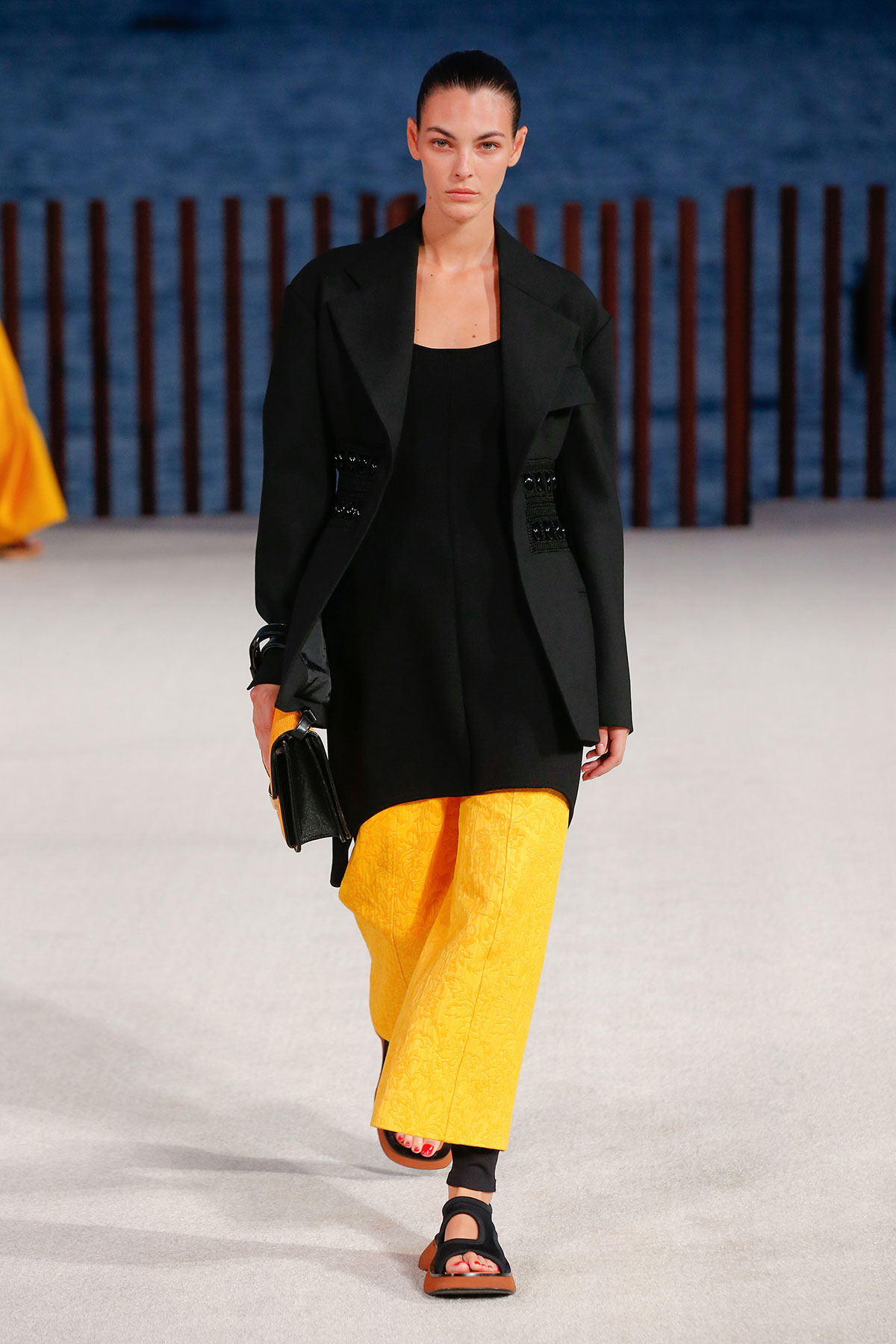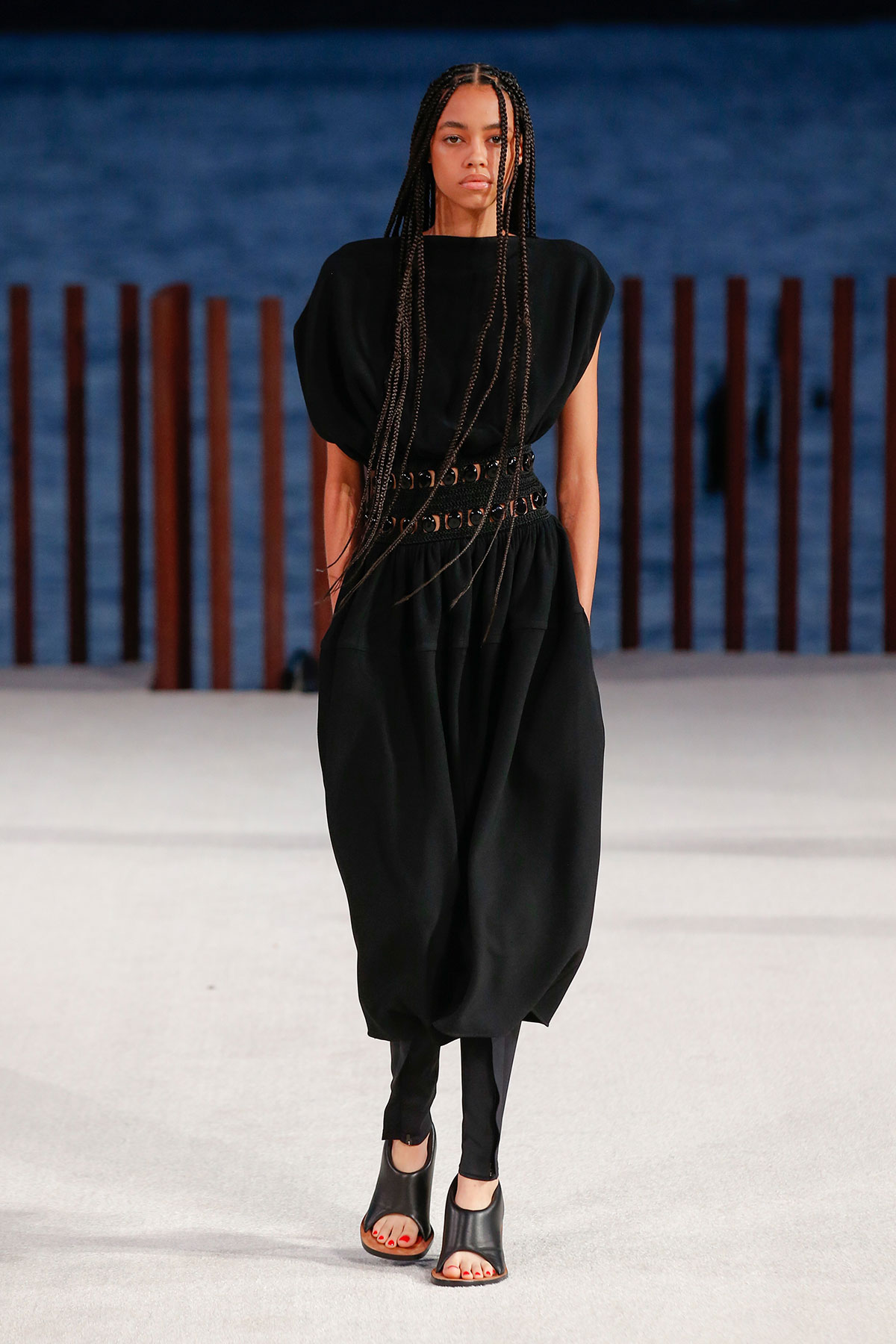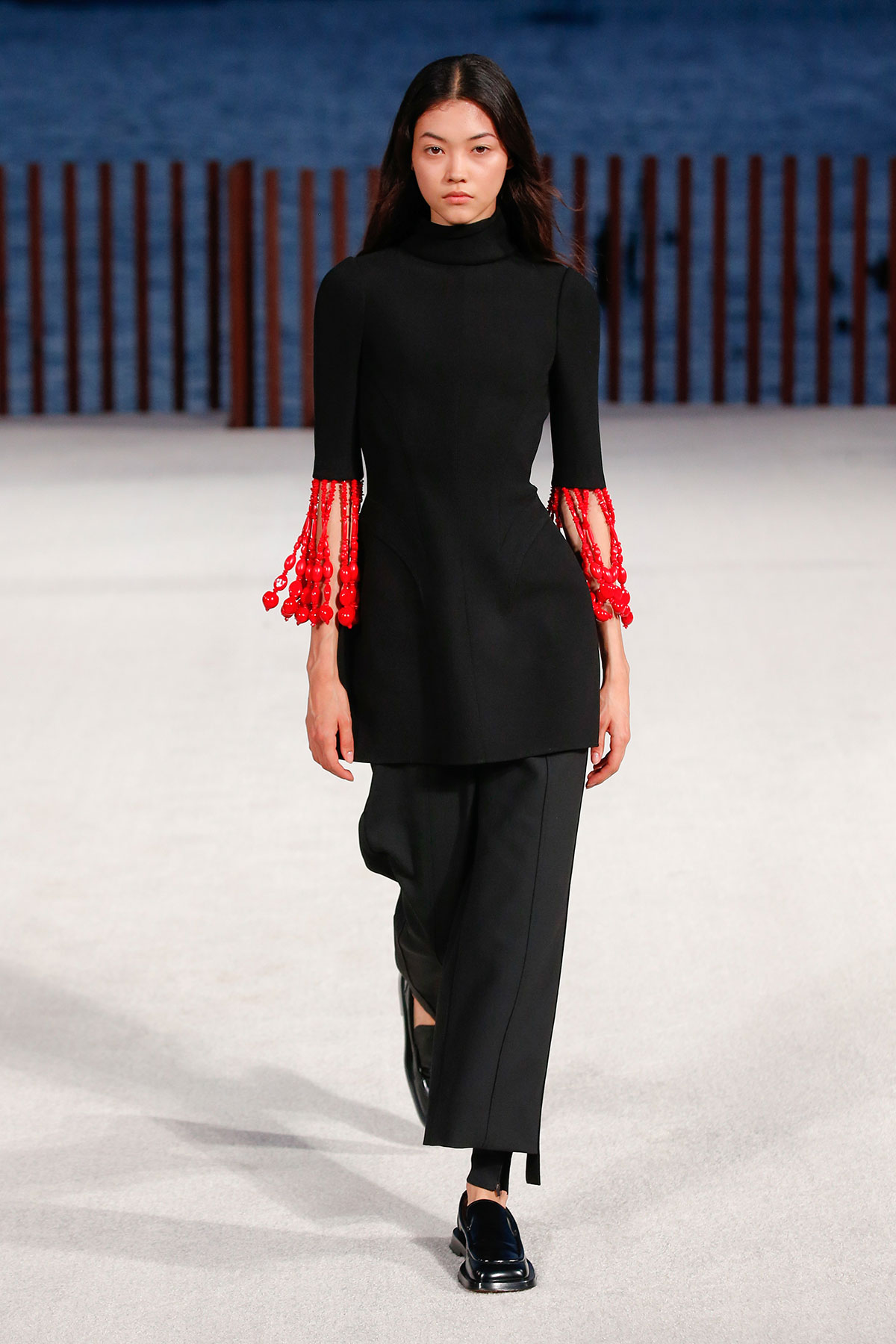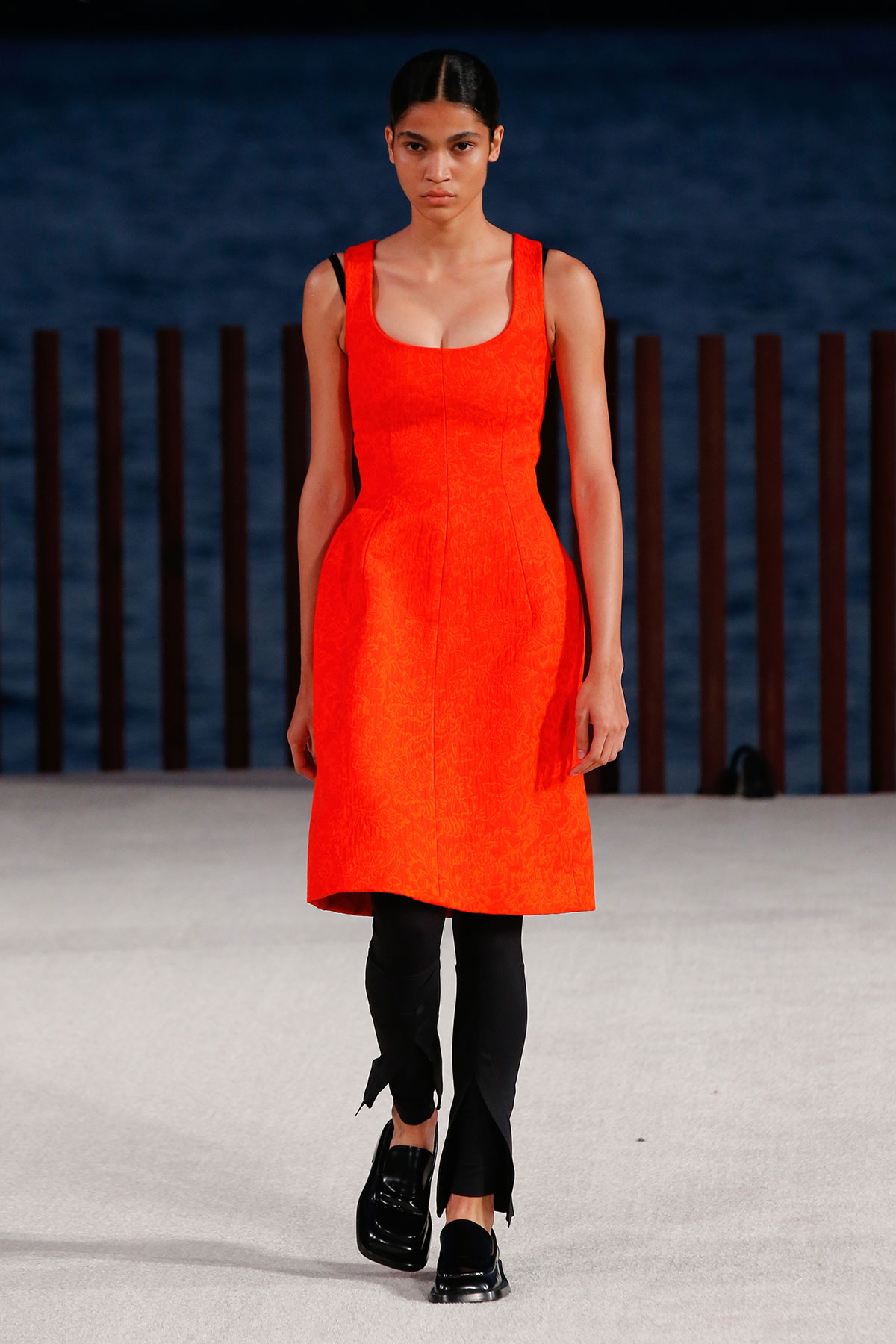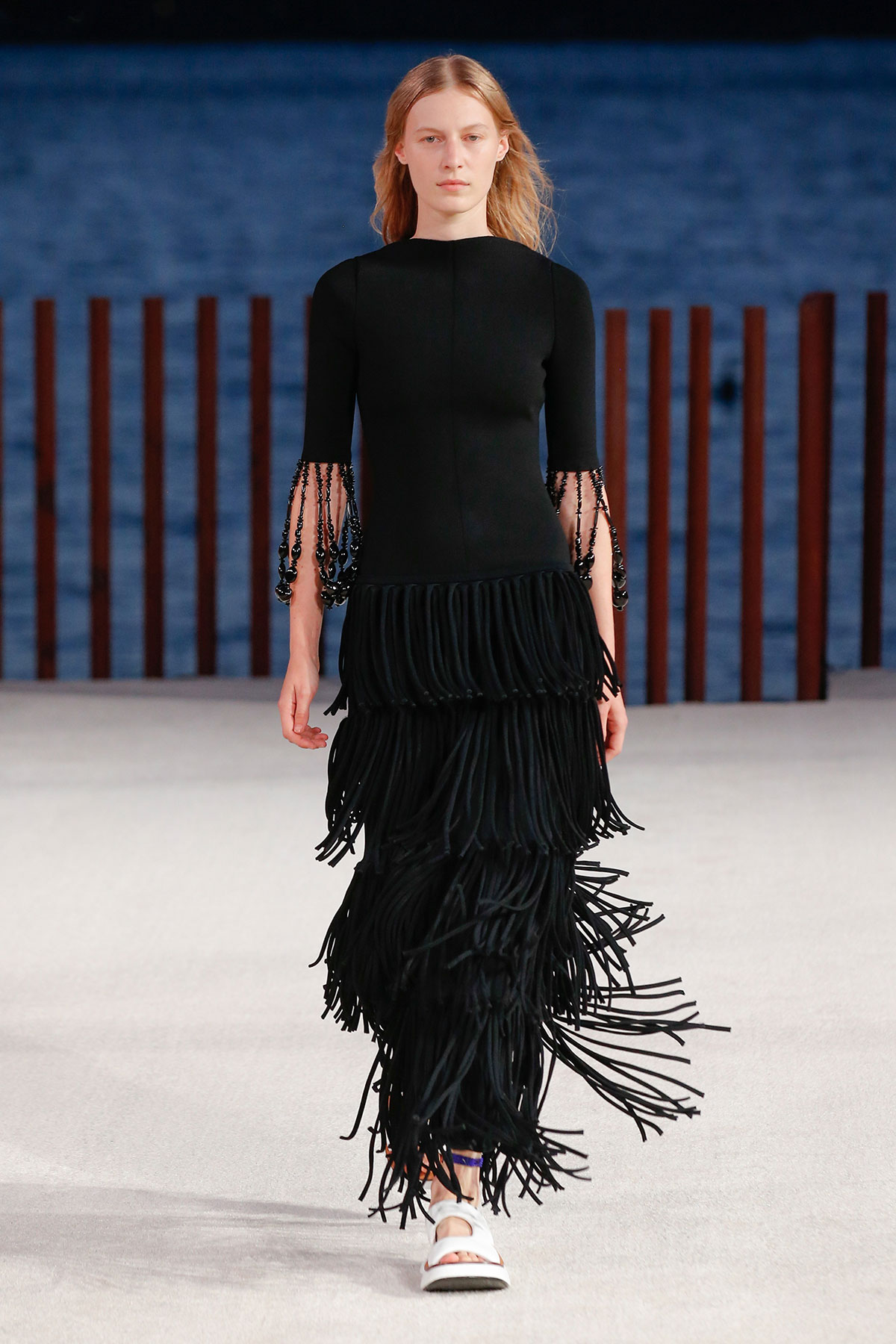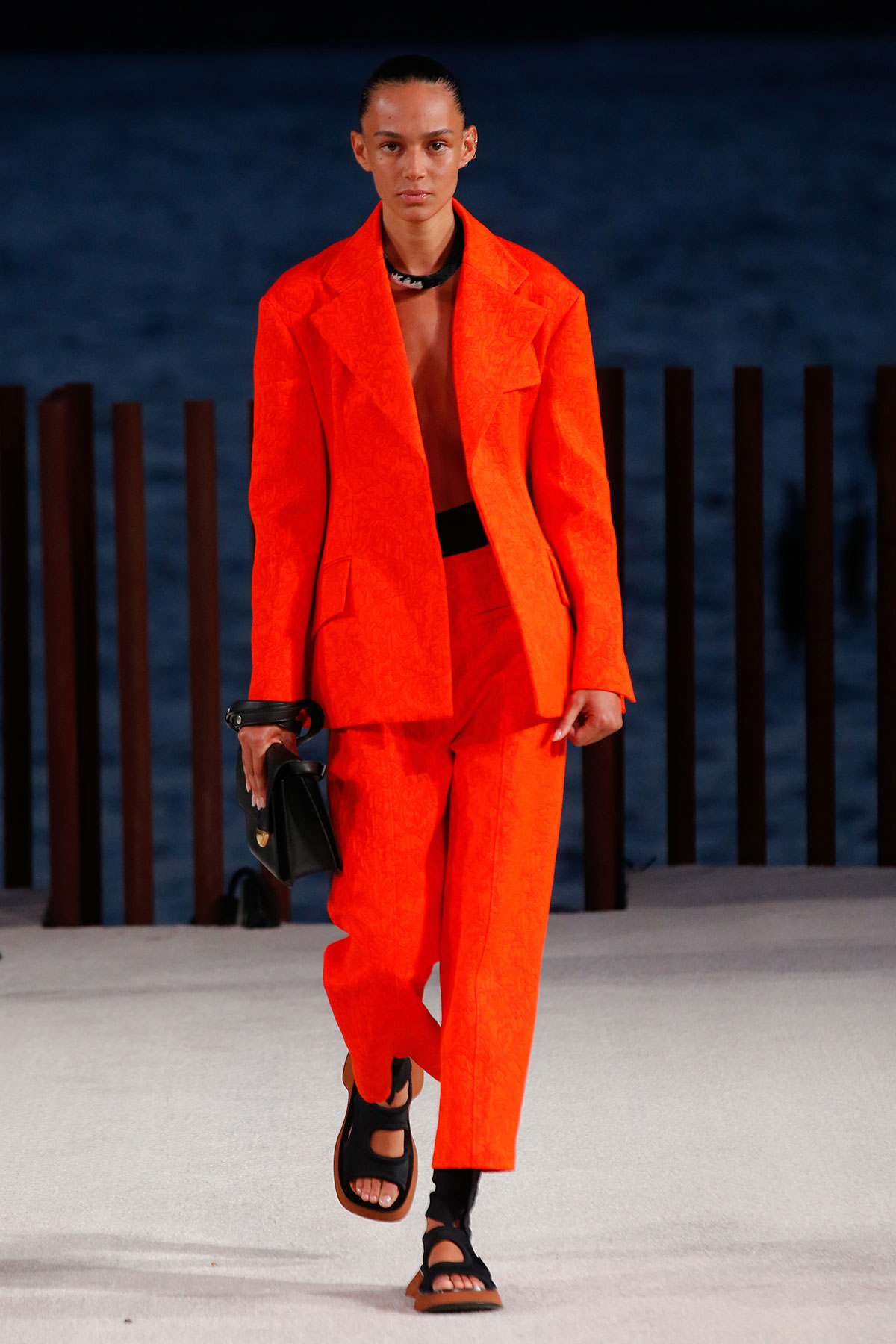 Proenza Schouler Spring/Summer 2022
---
Images courtesy of Proenza Schouler