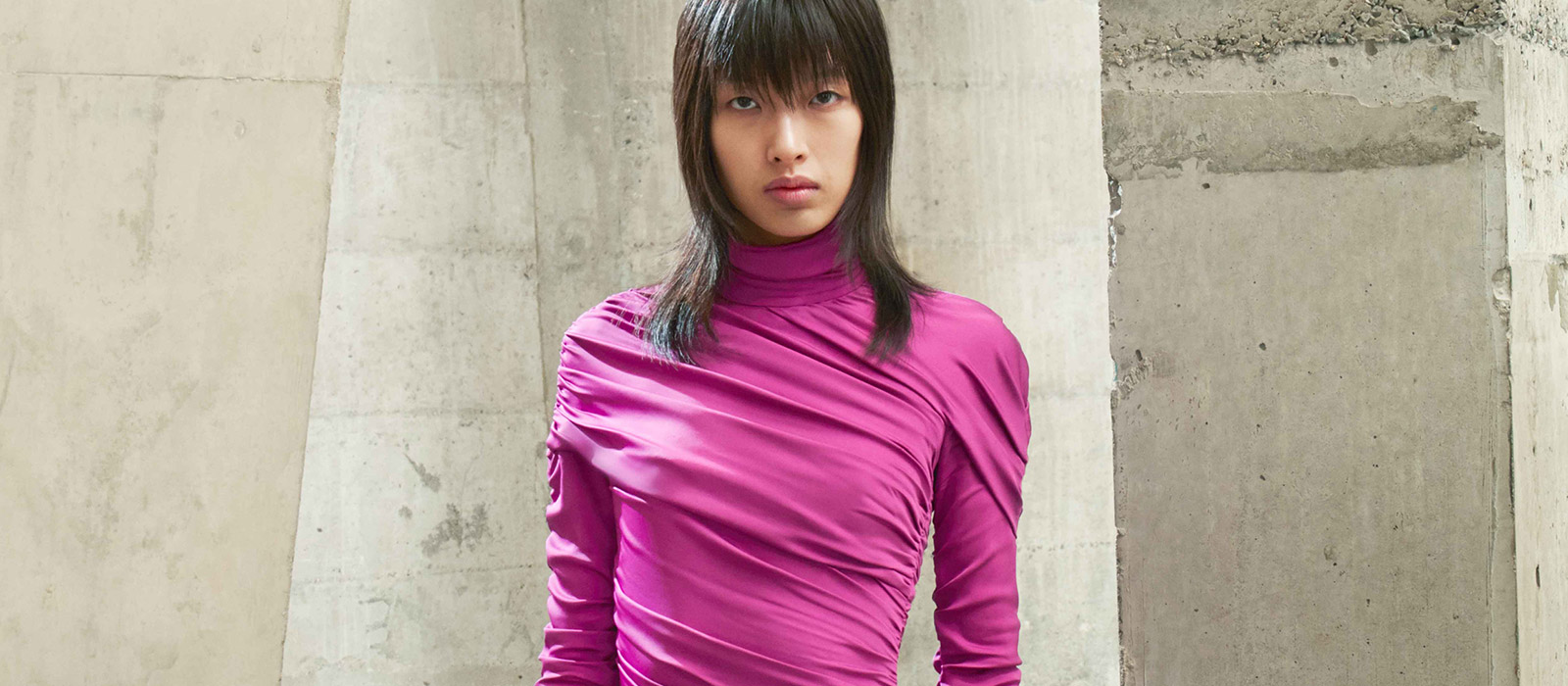 Stella McCartney
Fall/Winter 2021

Winter 2021 emboldens Stella women ready for progress, blending fantasy and reality. Inspired by D is for Desire from the McCartney A to Z Manifesto, pieces reflect a collective yearning to dress up and go out – pairing heritage, glamour and sport to joyfully elevate the norm with extravagance and opulence. Exploring escapism through frivolity, celebratory, neo-heritage and edgy archetypes experiment with light and texture, playfully combining clashing prints and unexpected pairings of volume, silhouette and material.
Bringing a conscience to the fashion industry, 77% of the collection is made with sustainable materials – including coats and tailoring created using wool sourced from farms selected for their high animal welfare standards and regenerative farming practices, protecting our fellow creatures and planet. A vibrant and youthful palette of aqua, sunshine yellow, spring green and rich purple energize the season's exuberance, grounded by an edit of classic neutrals. PVC-free sequins and glitter on lurex glimmer alongside heritage dogtooth, embodying a dual spirit of glamour and utility. Reinforcing a sense of textile and textural maximalism is soft lumberjack contrasted with the smoothness of vegan Alter Mat.
The Winter 2021 show was shot at the Tate Modern in London, realizing themes of freedom, art and celebration.
You May Also Like: Stella McCartney Collections
---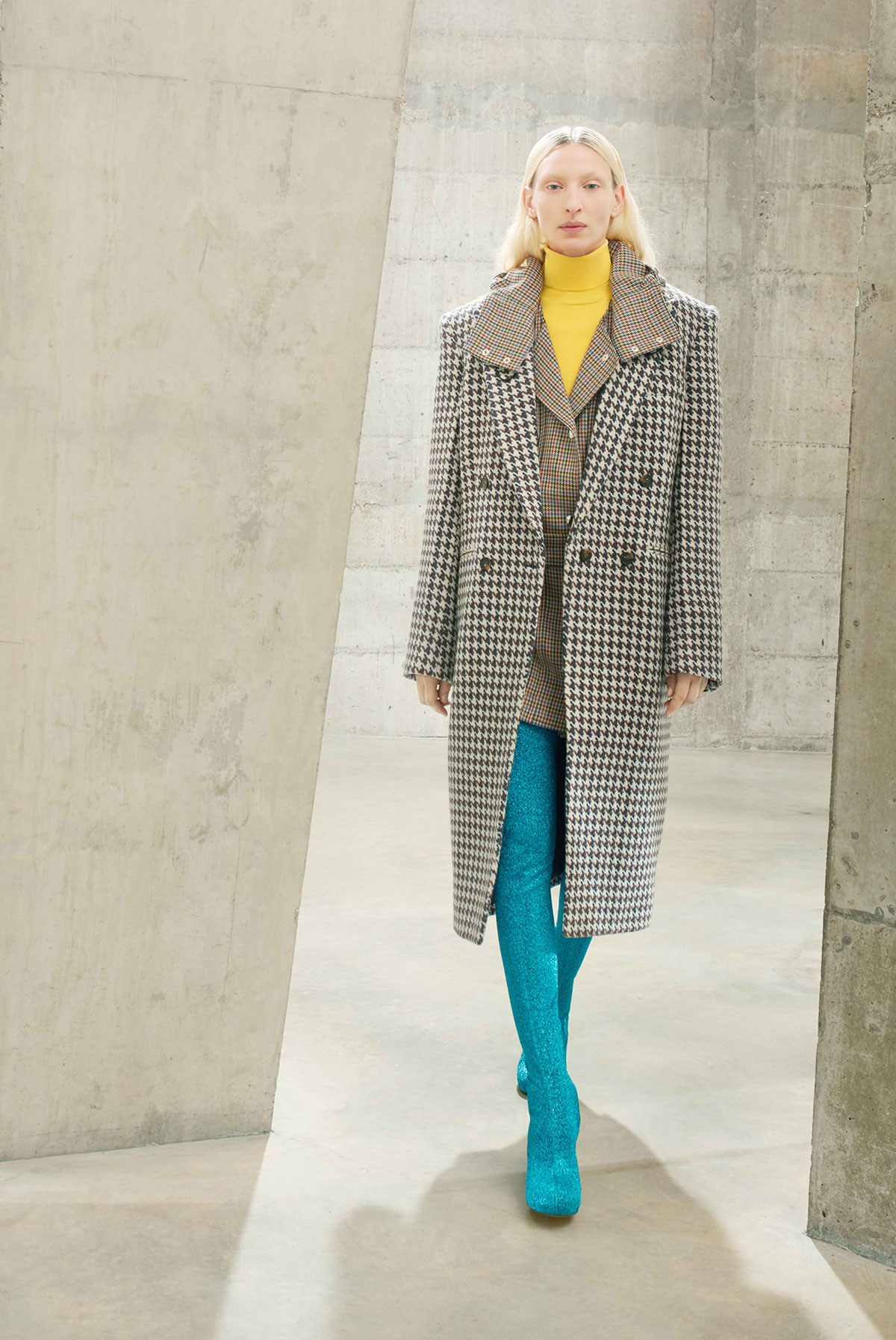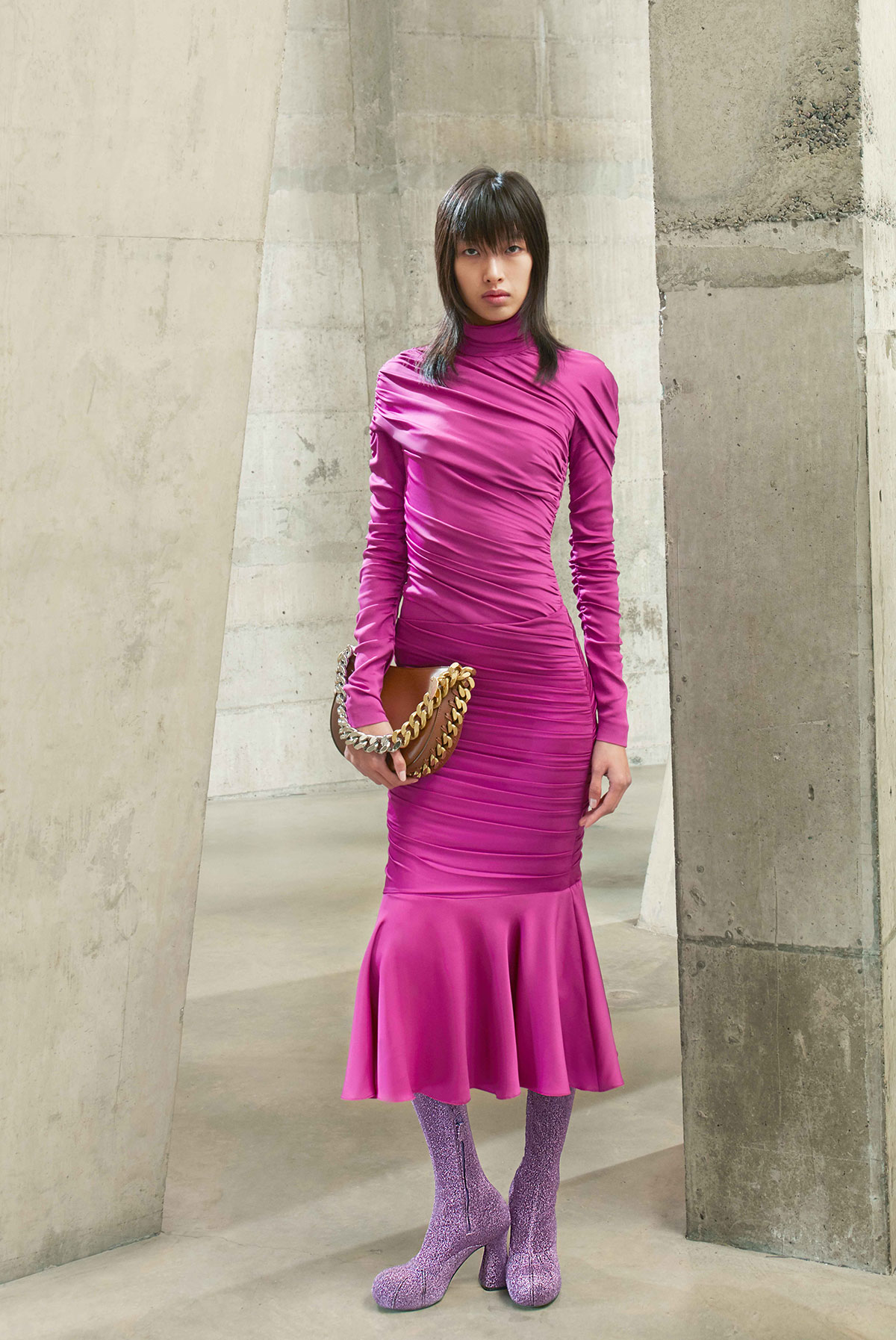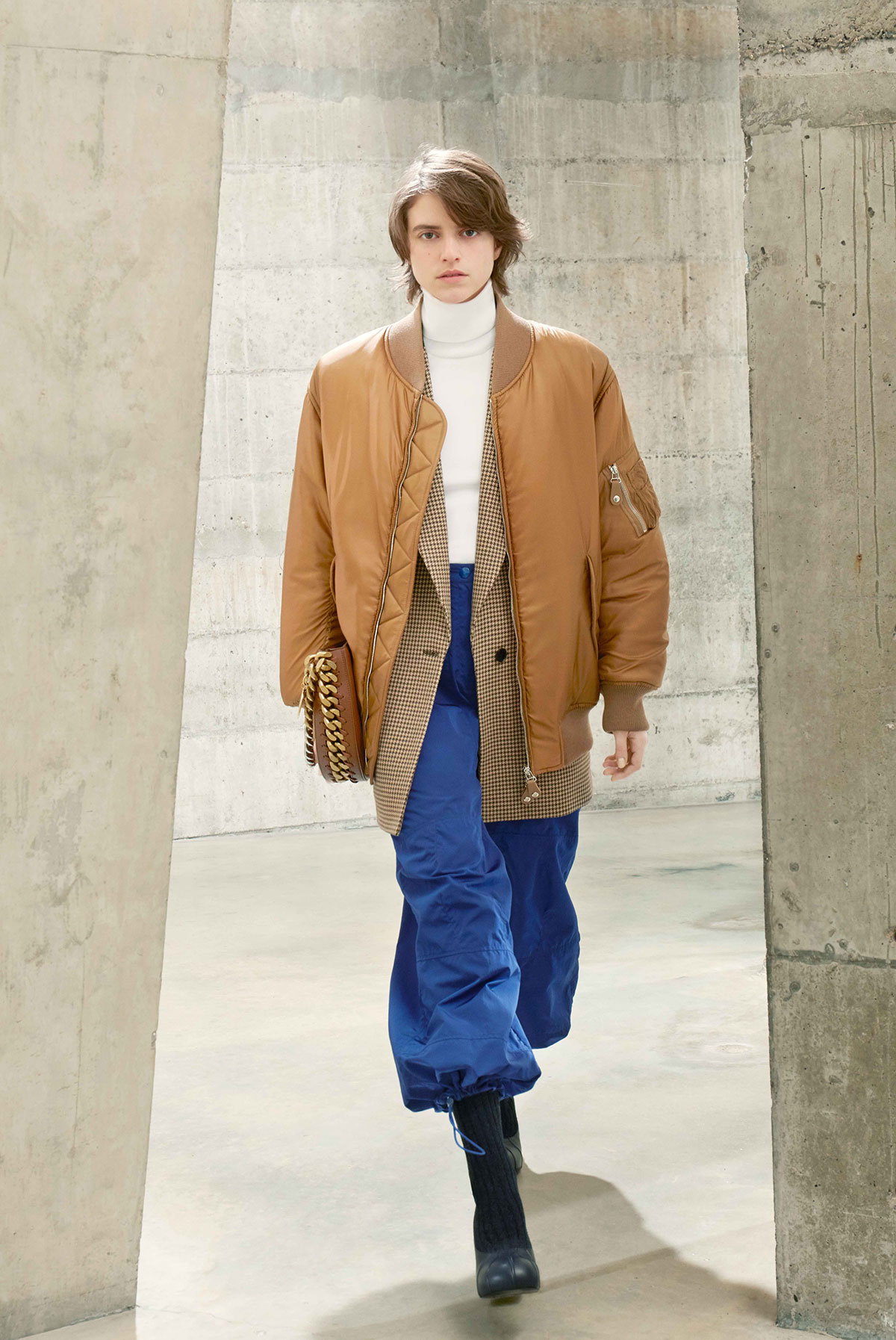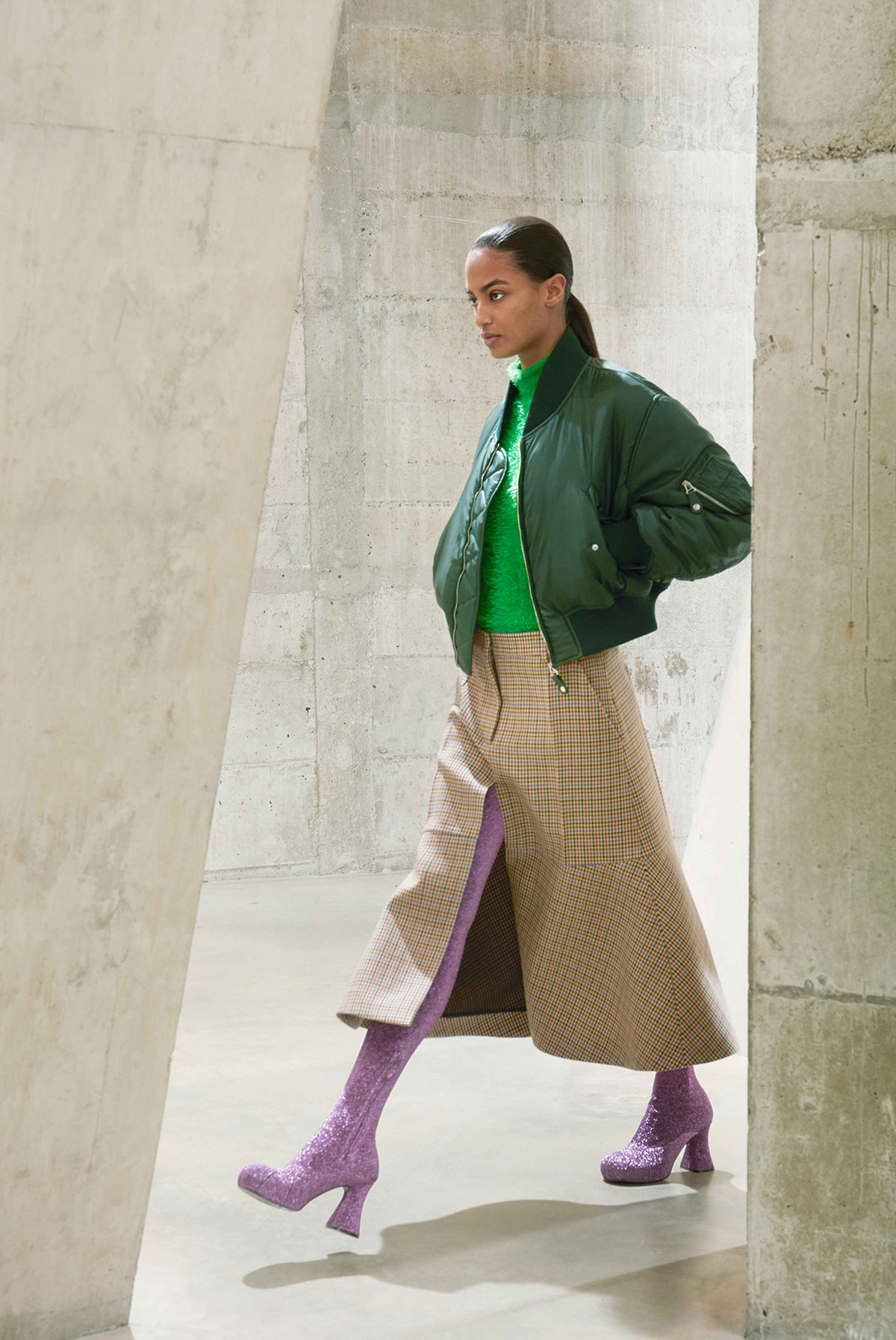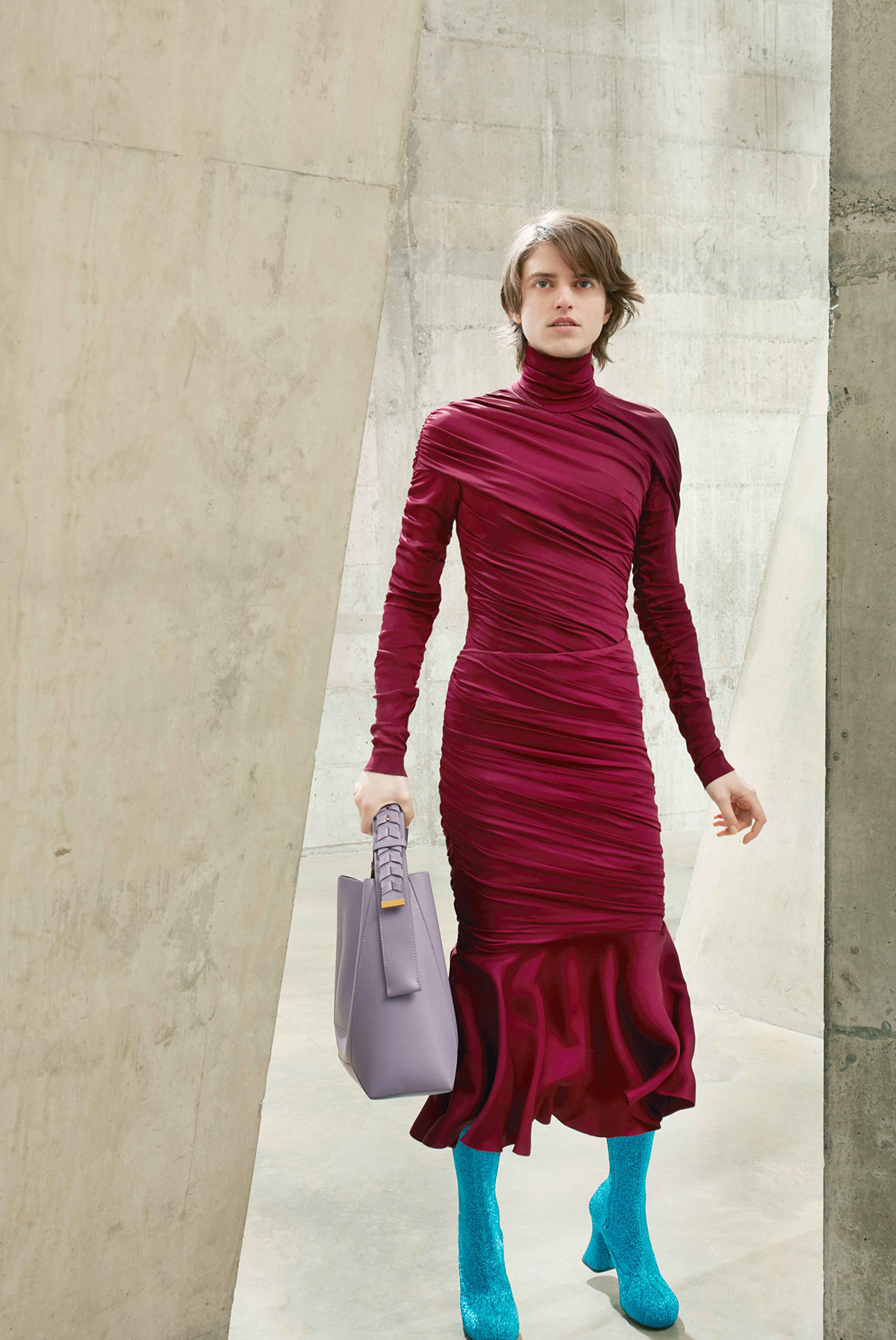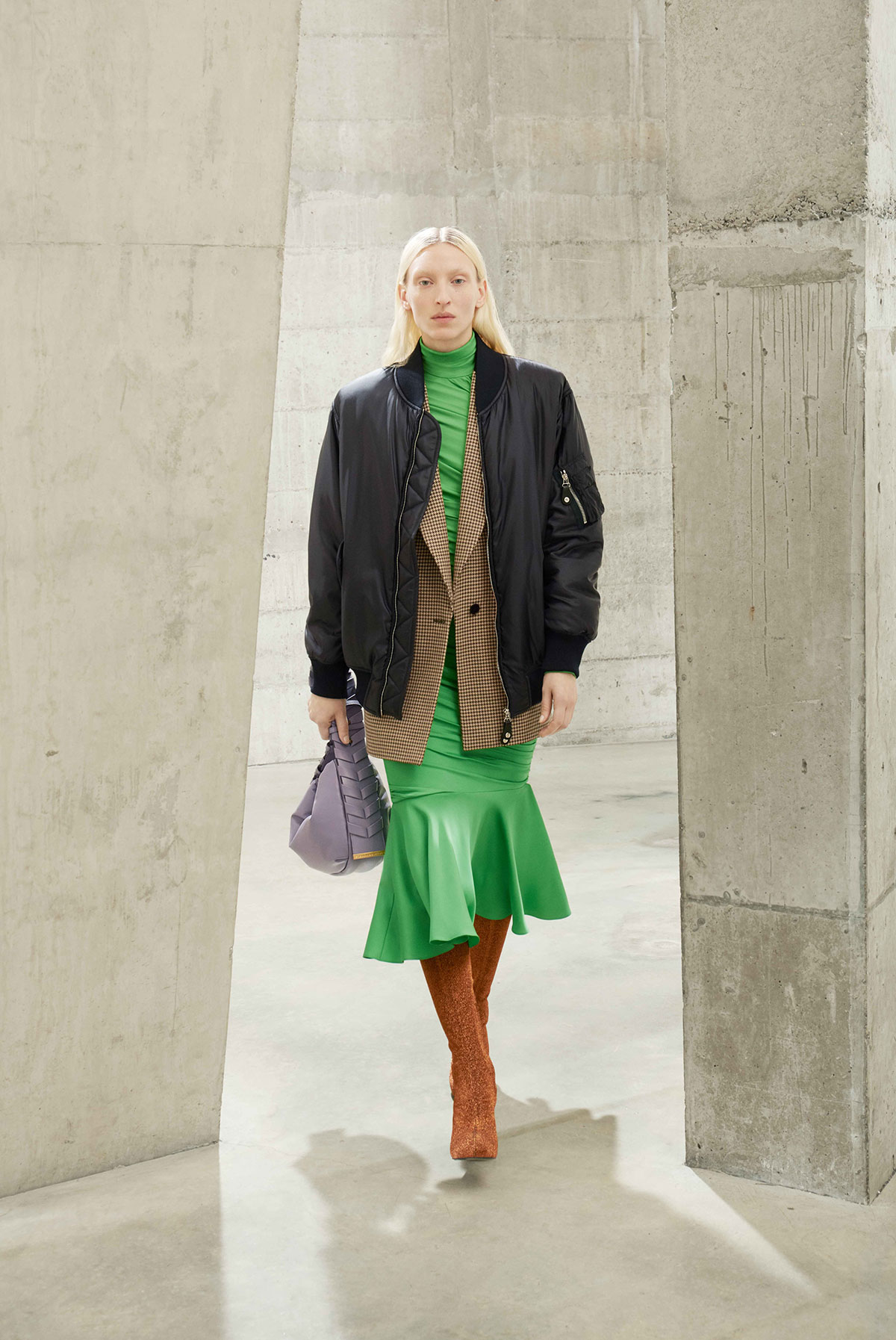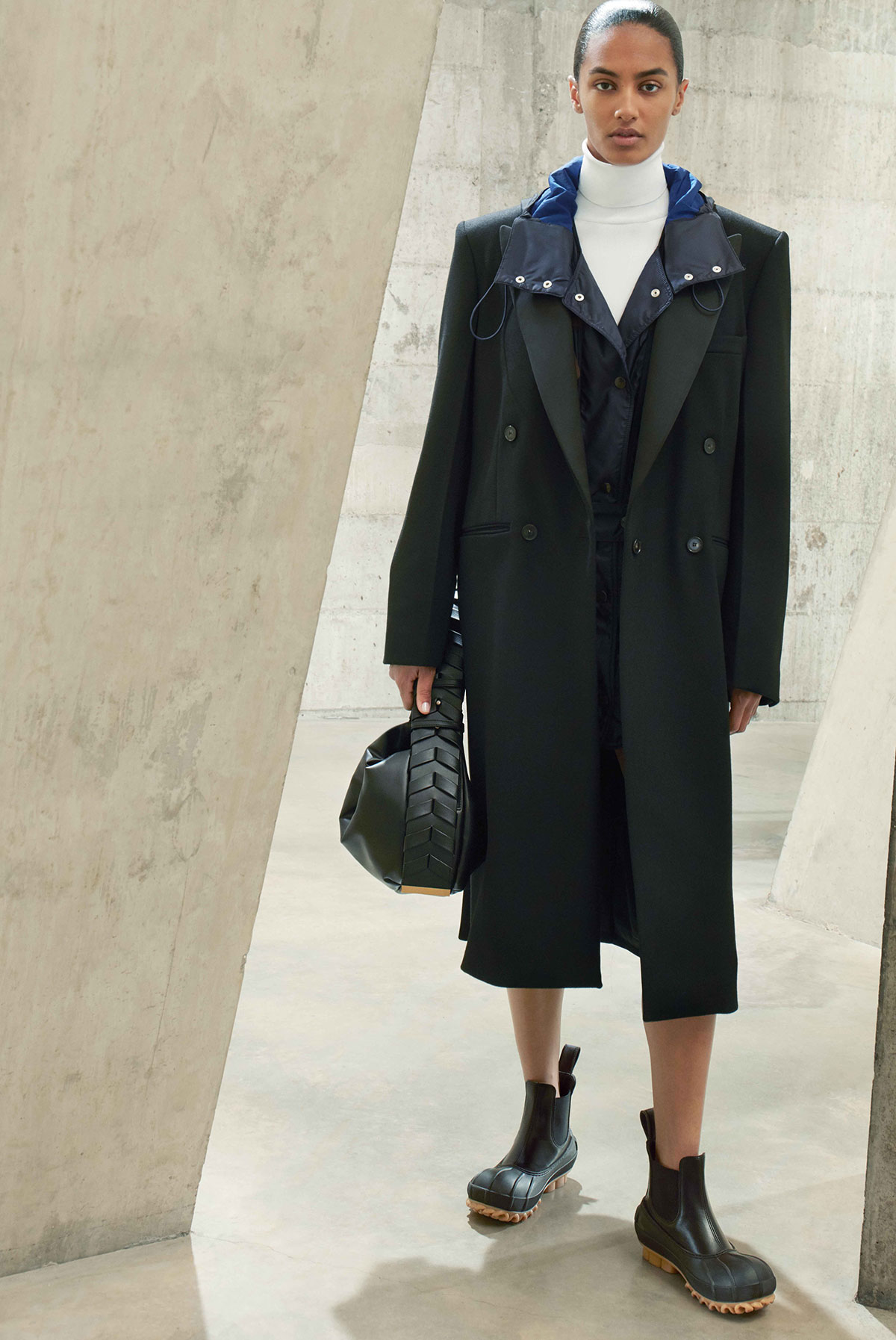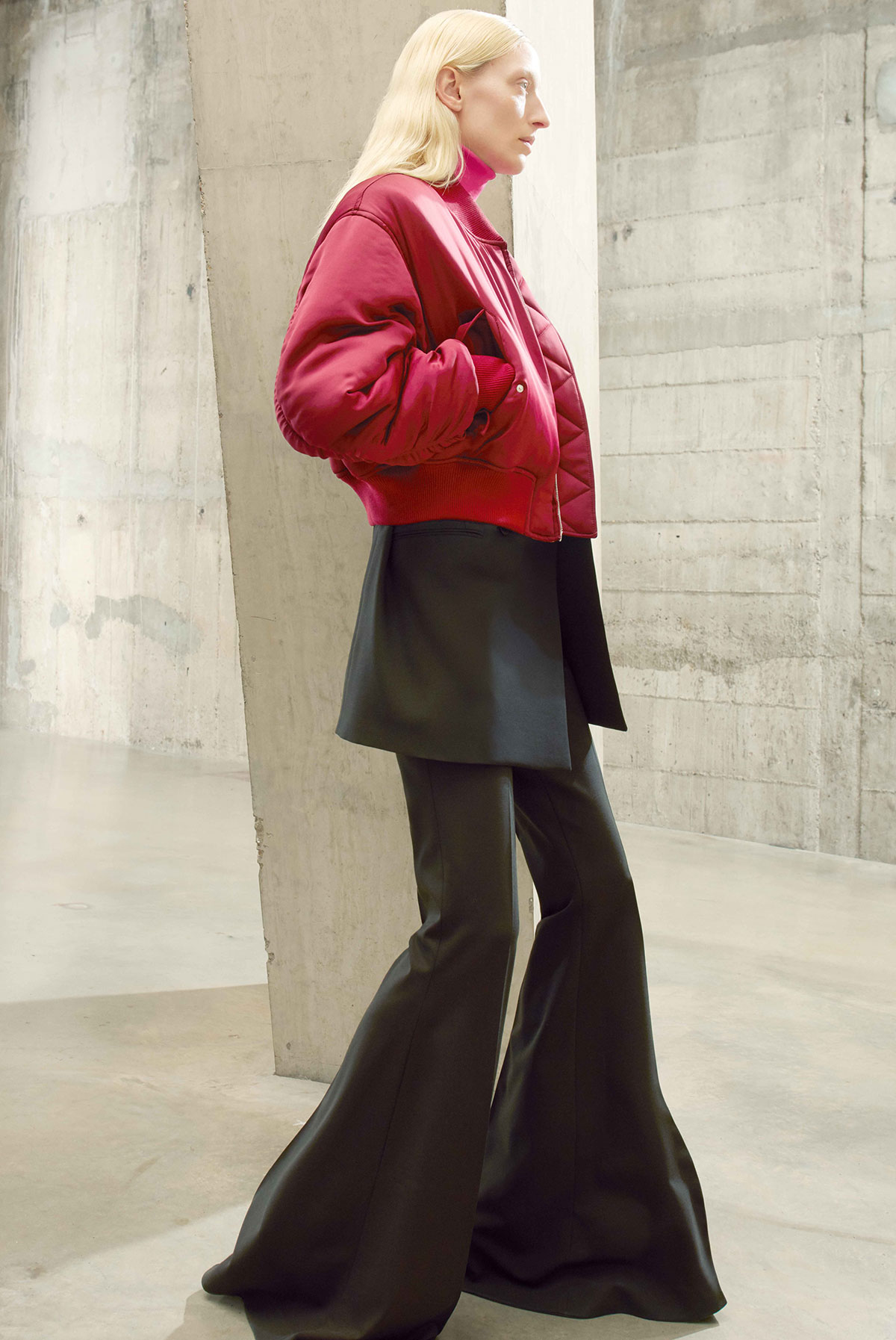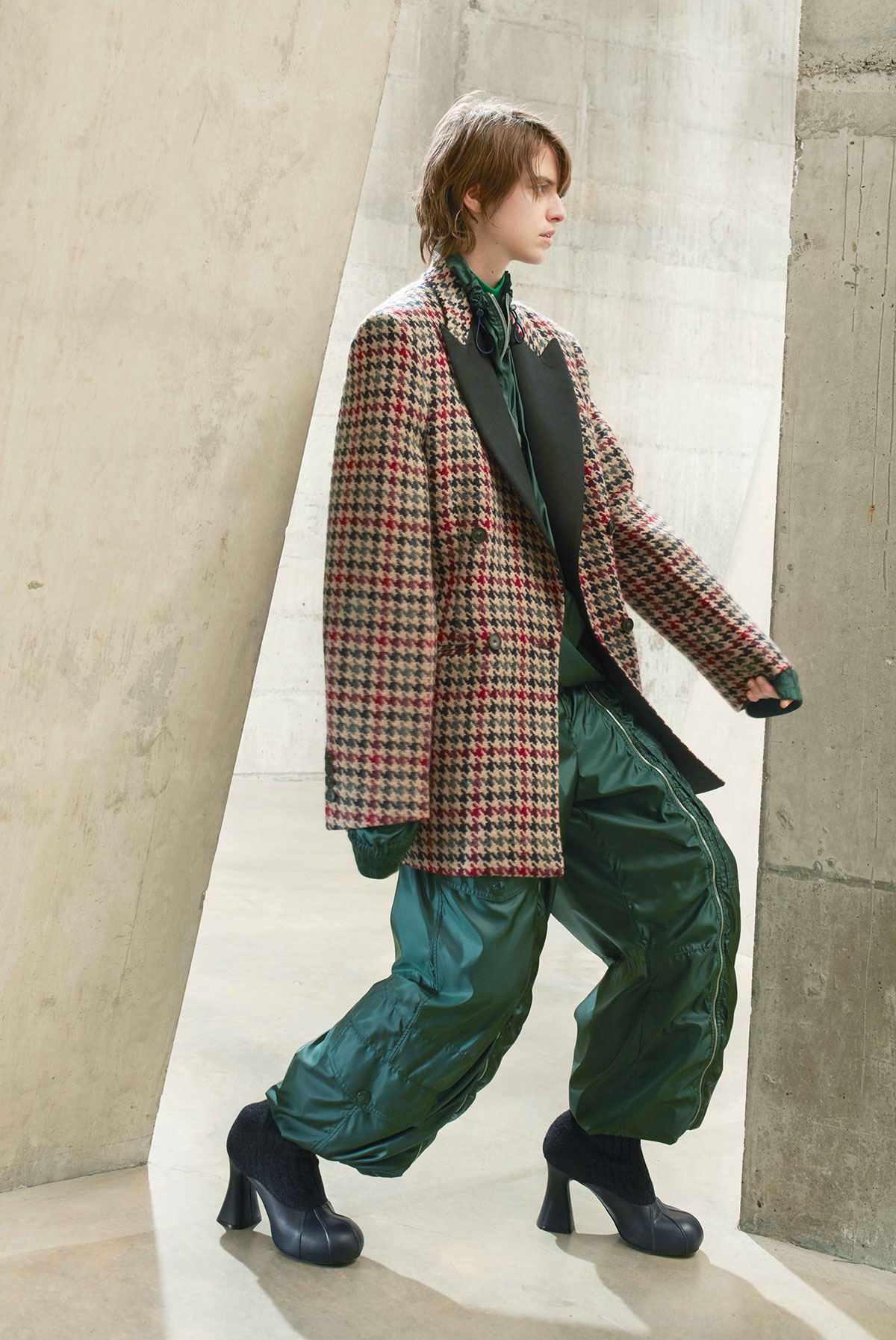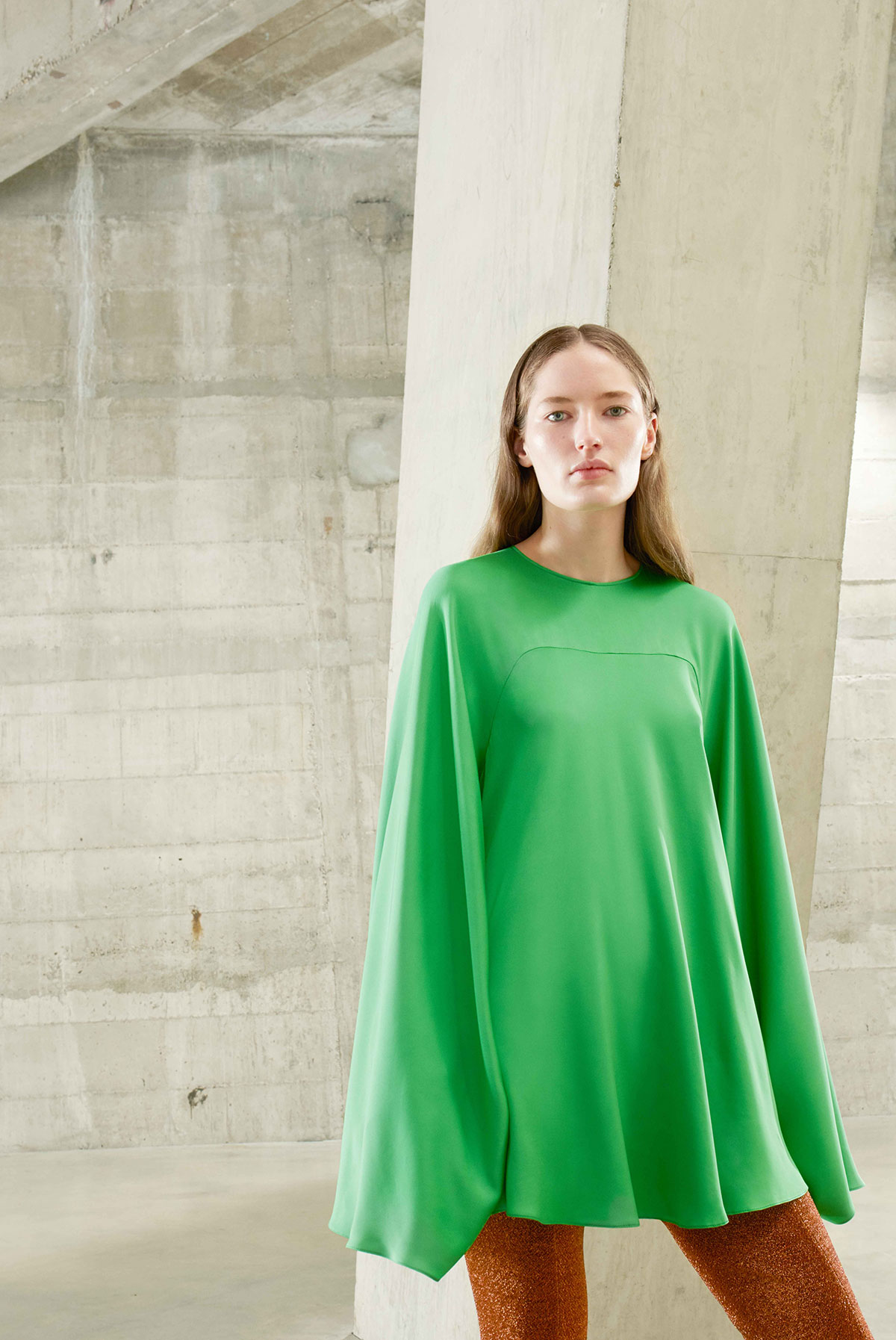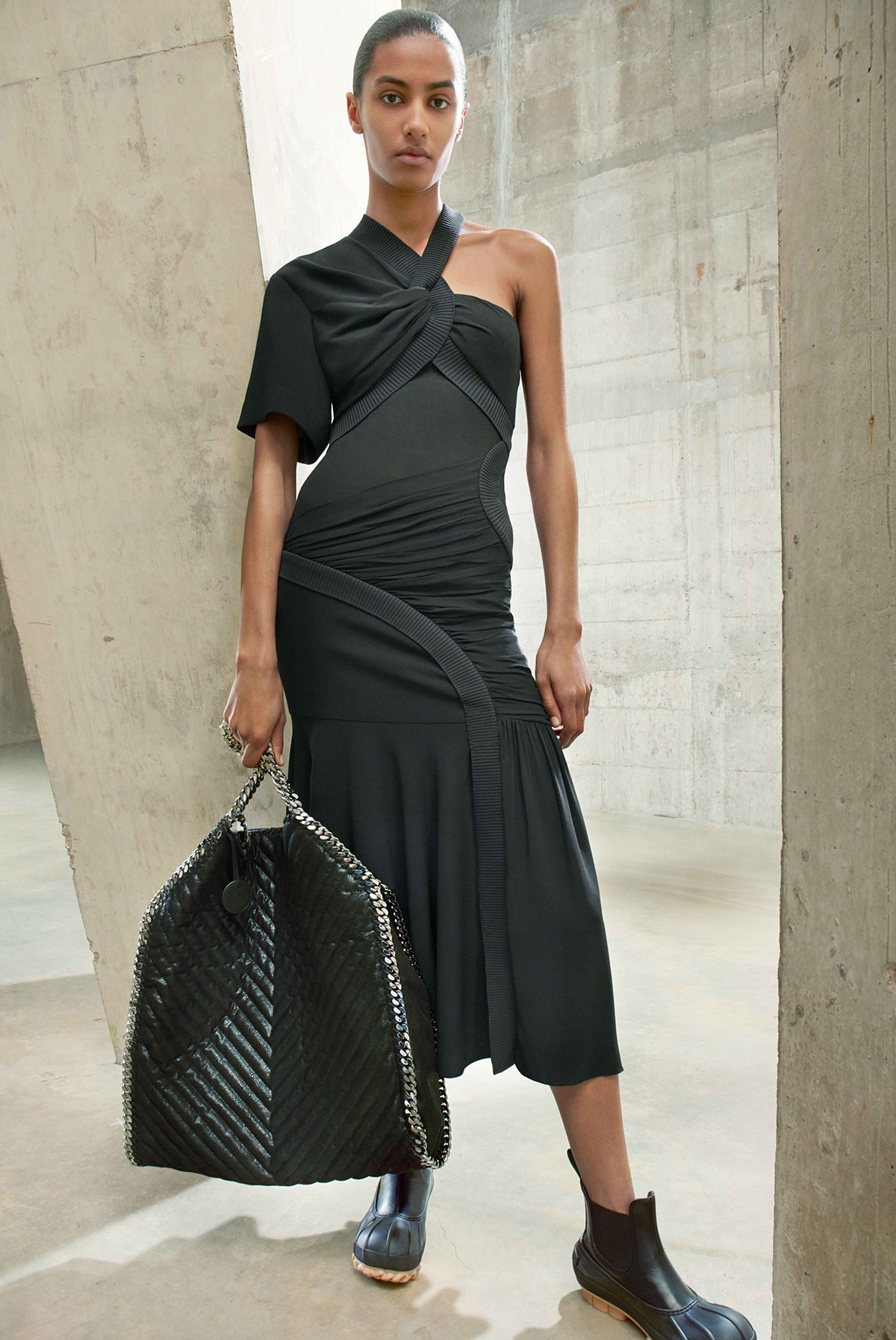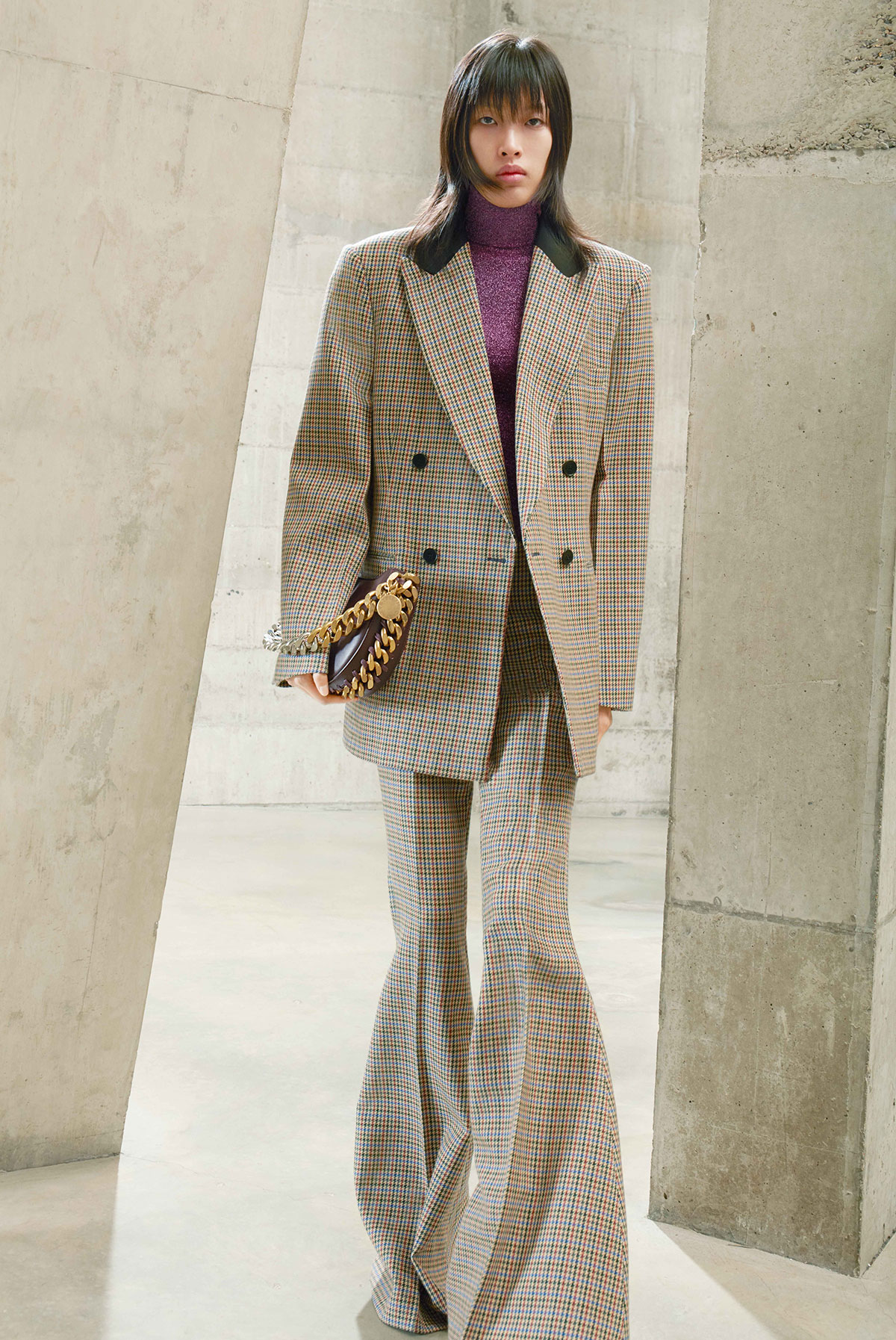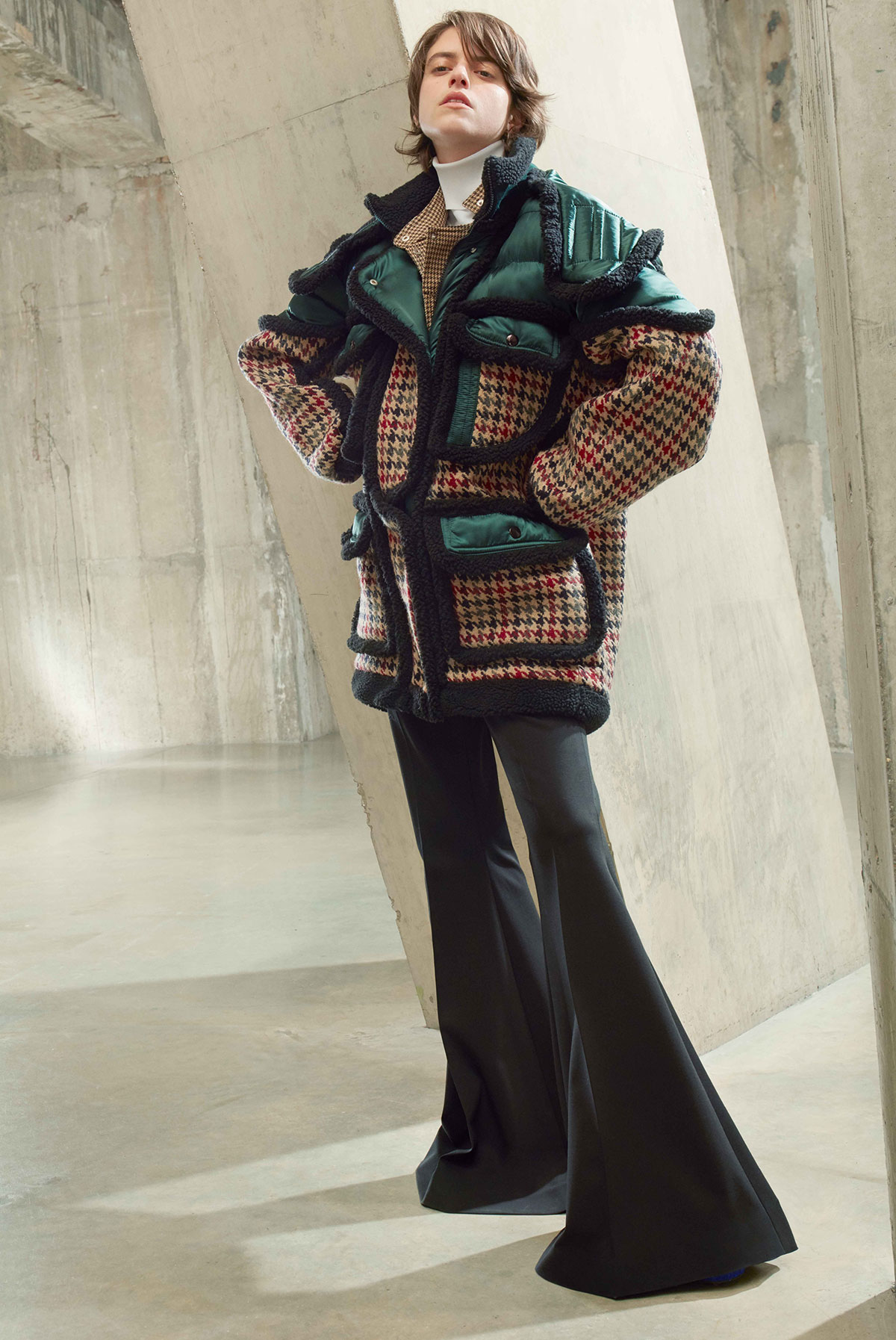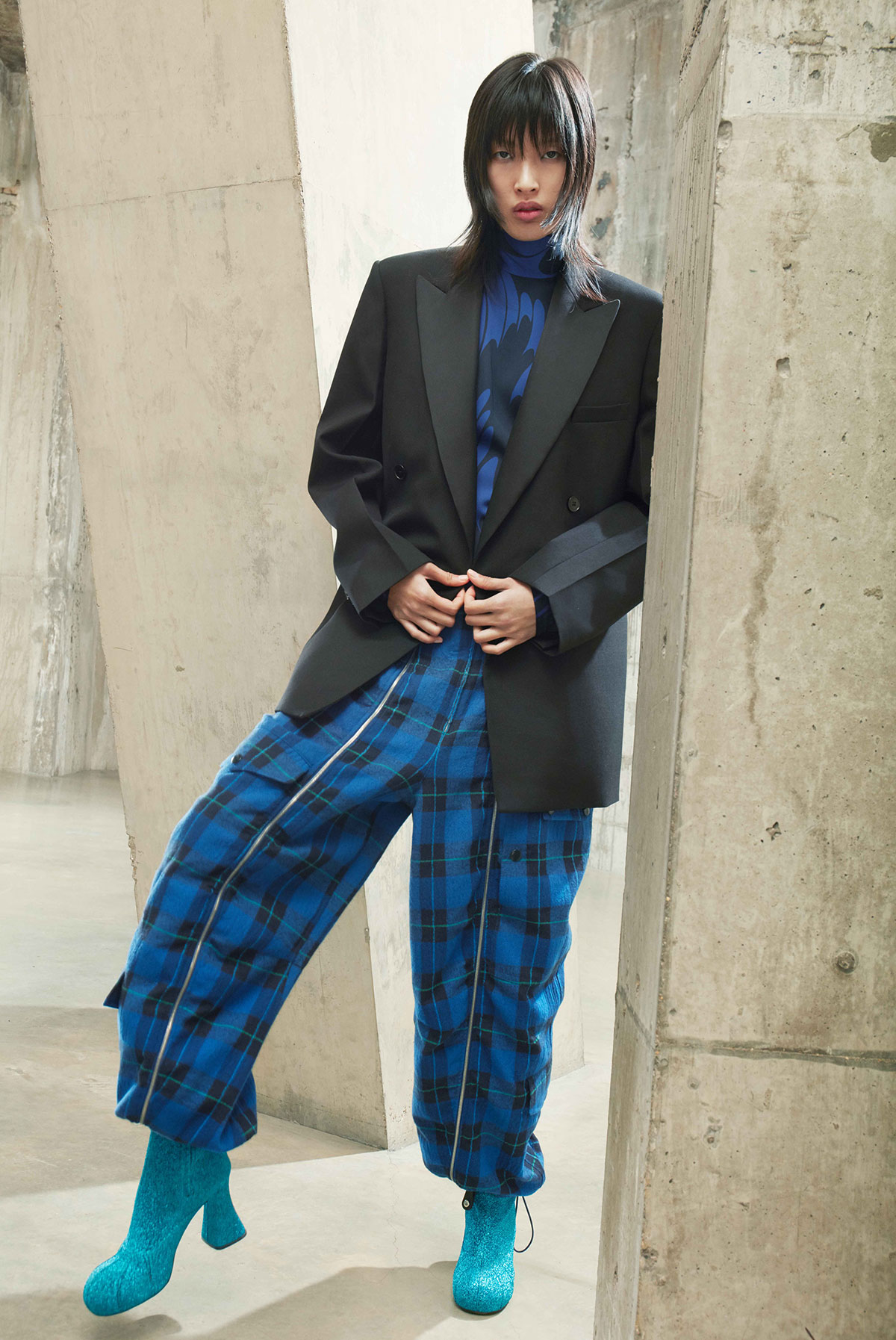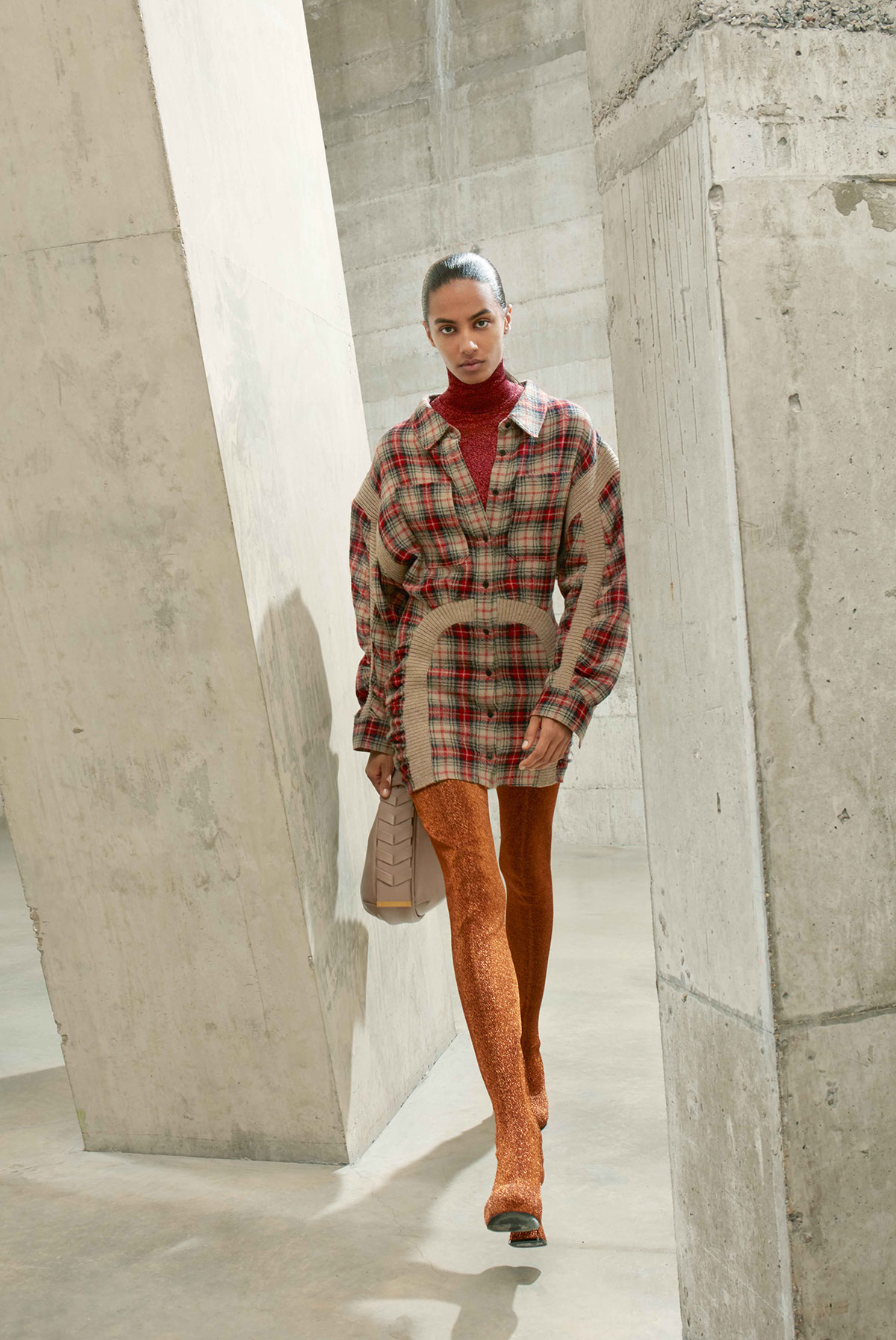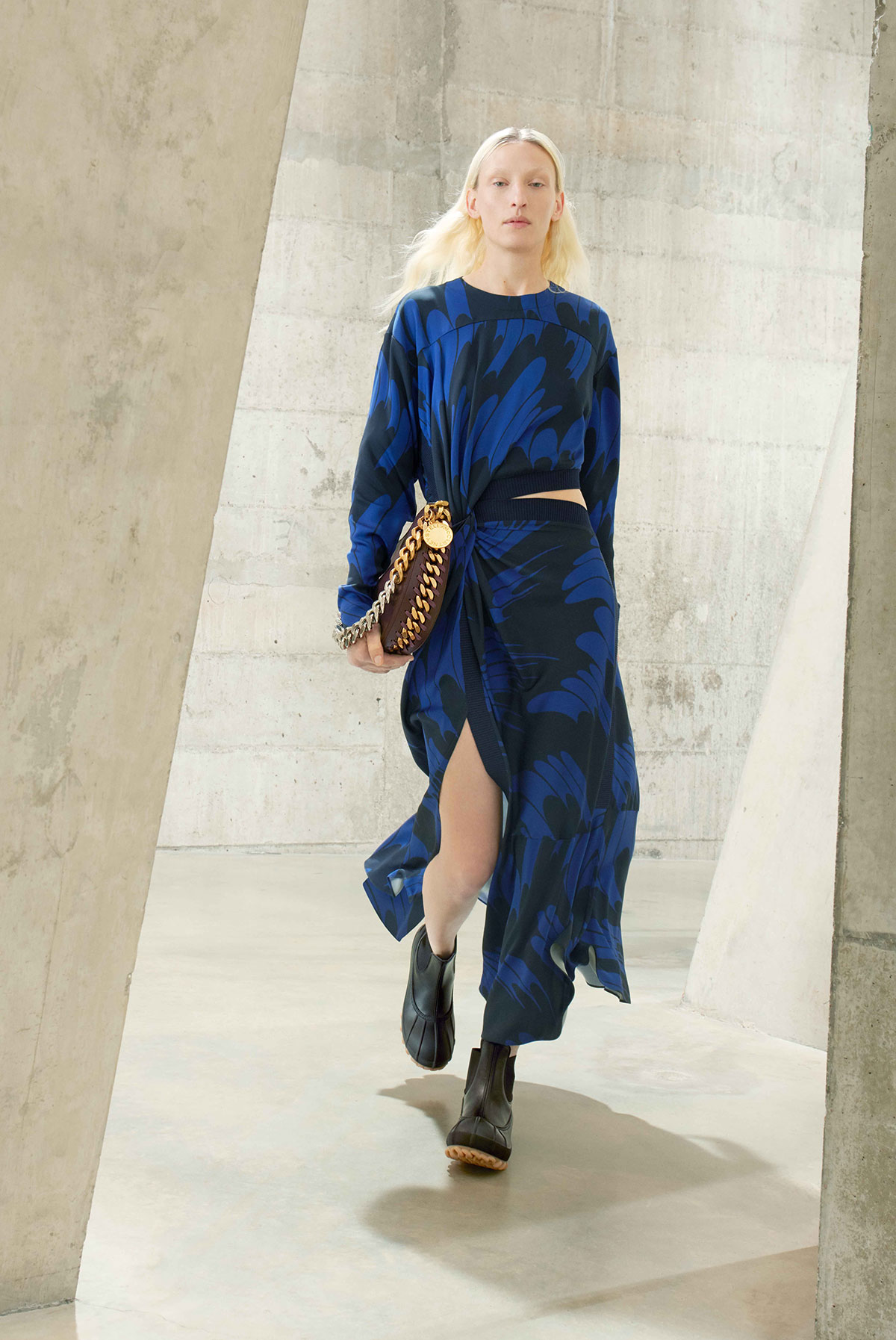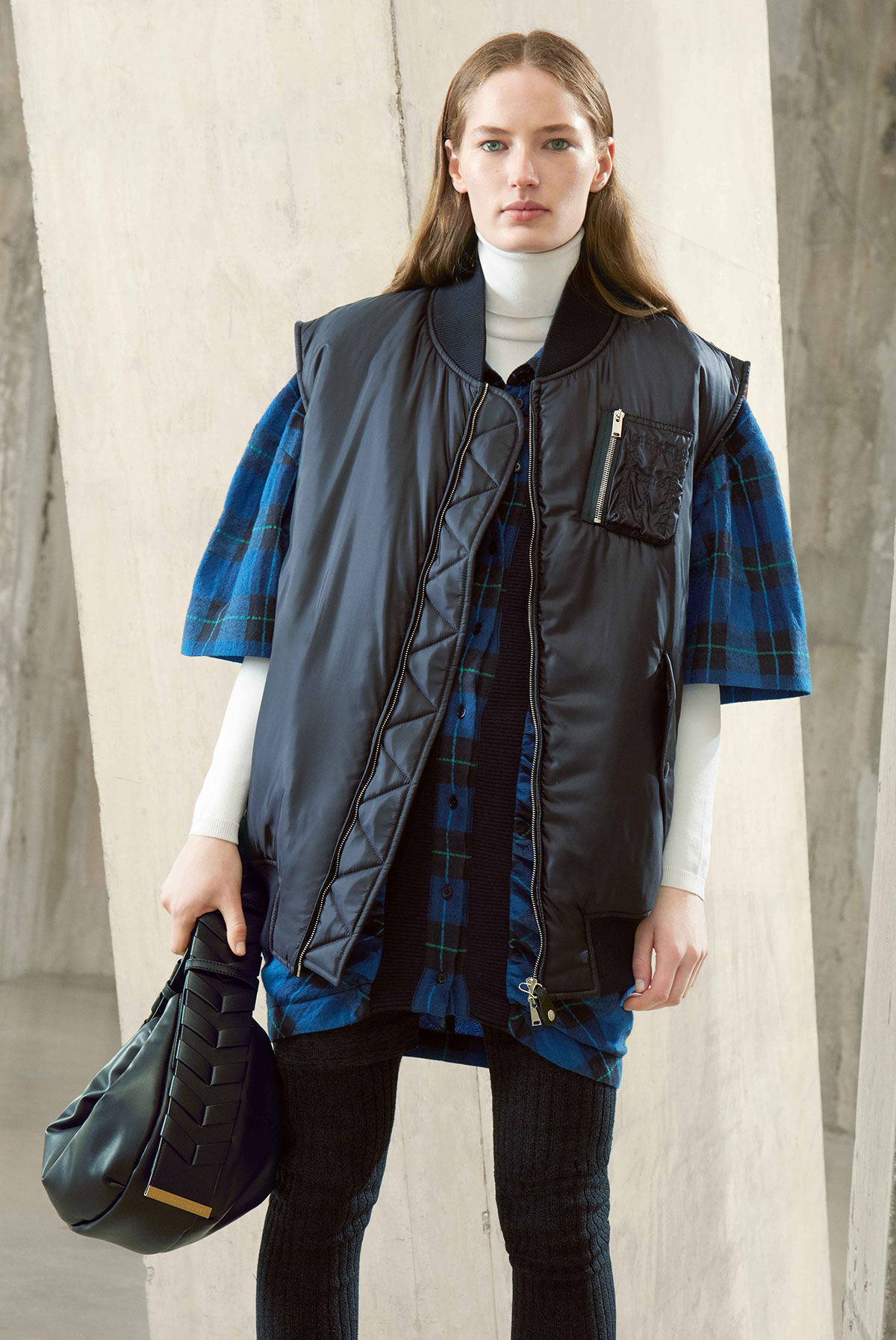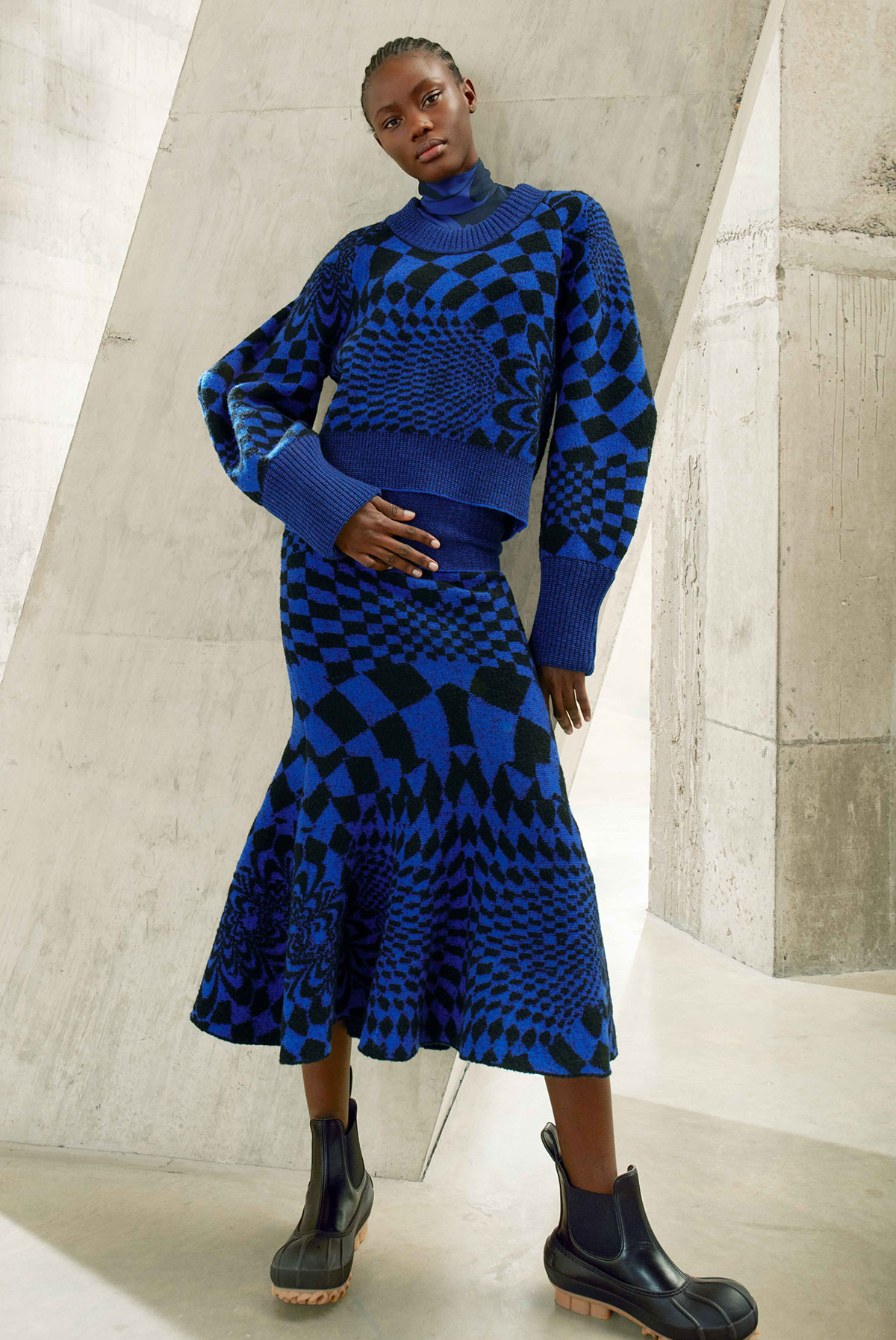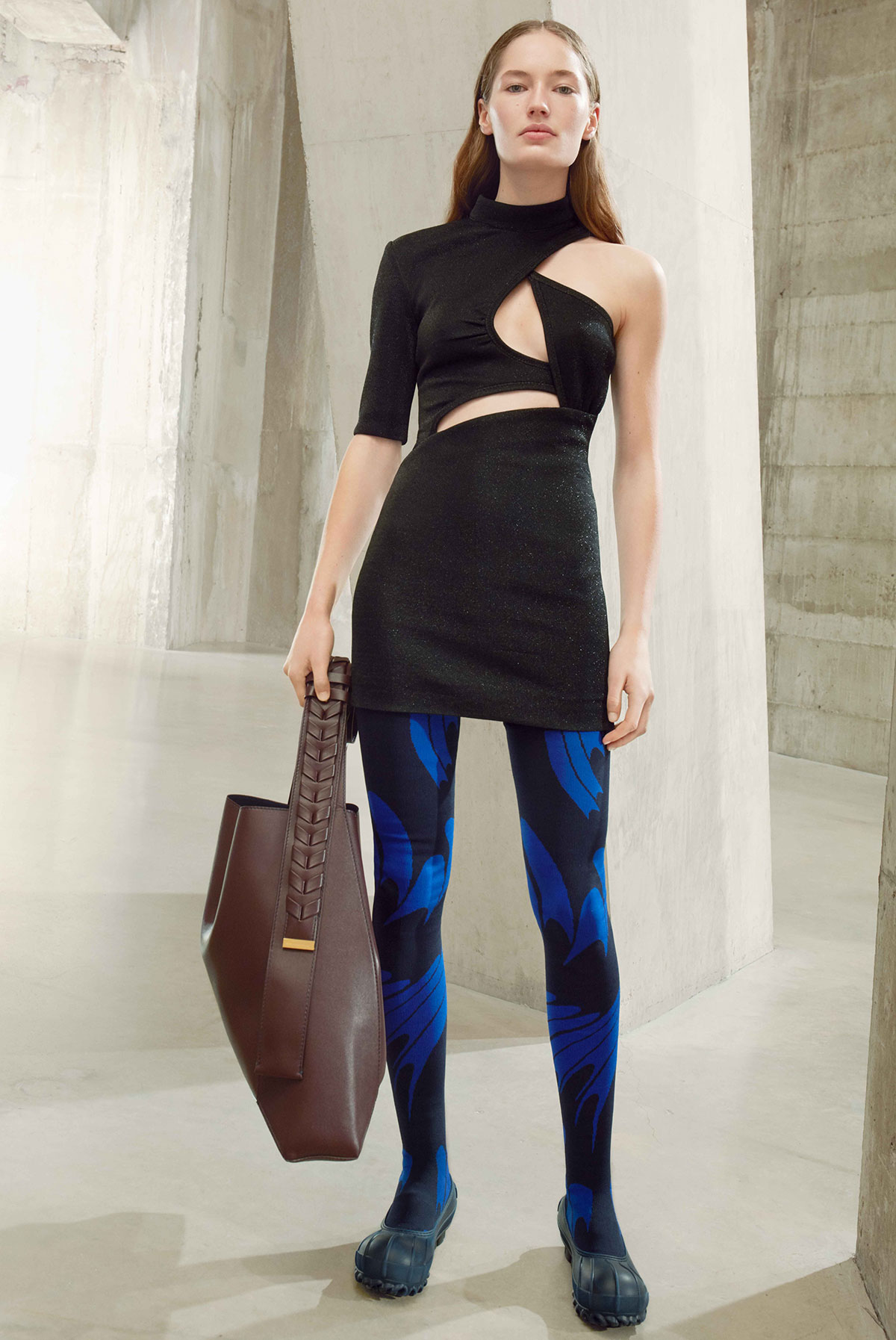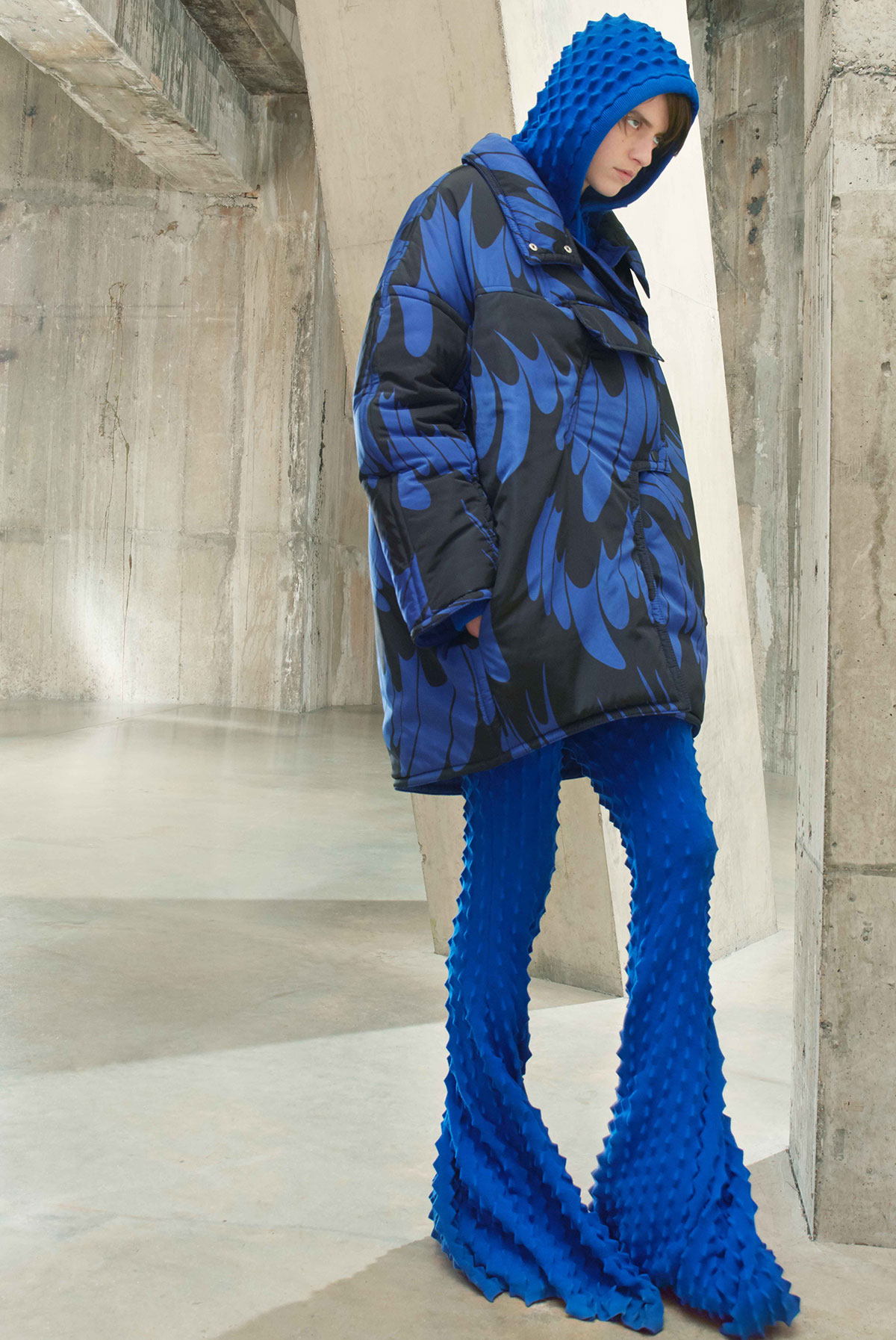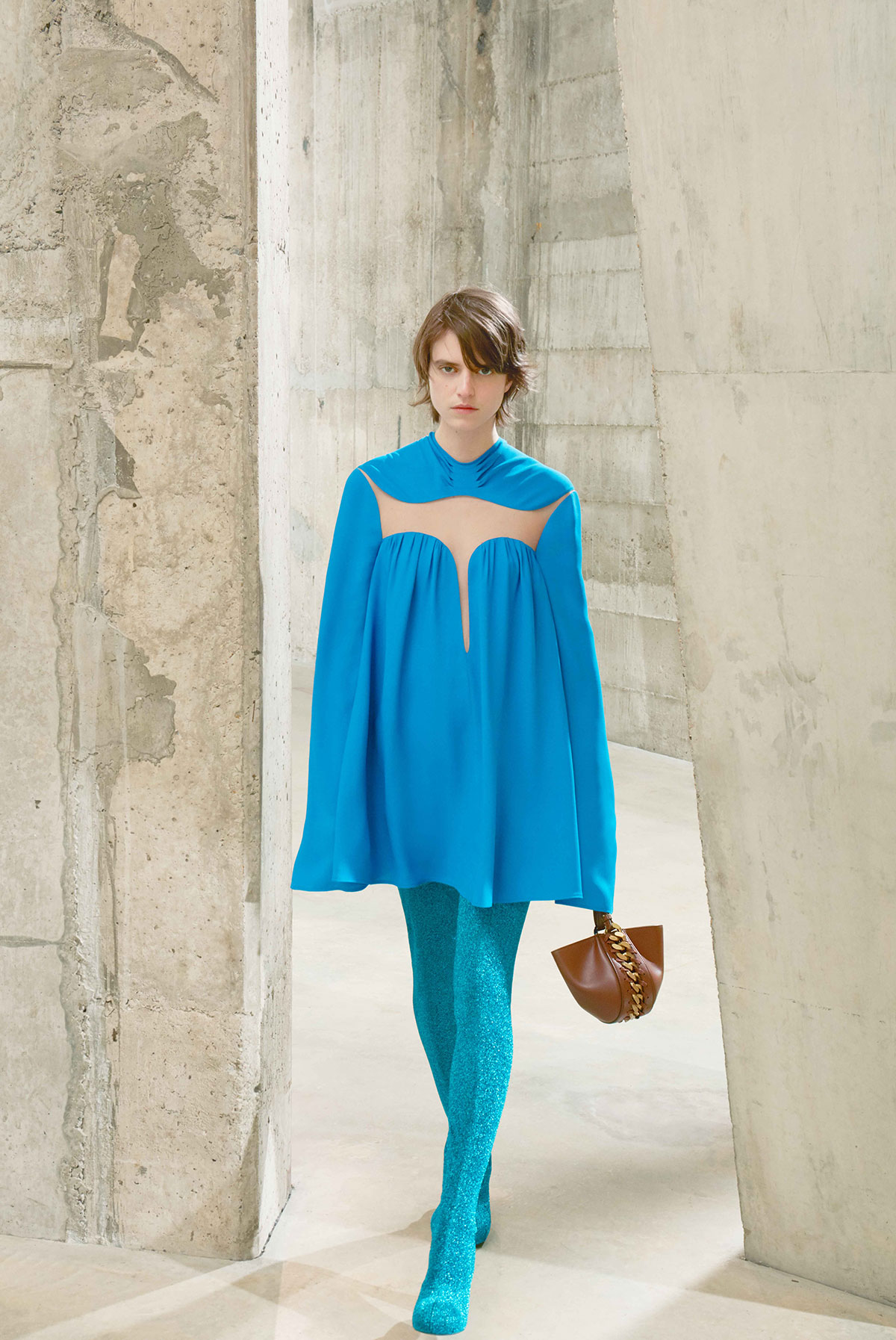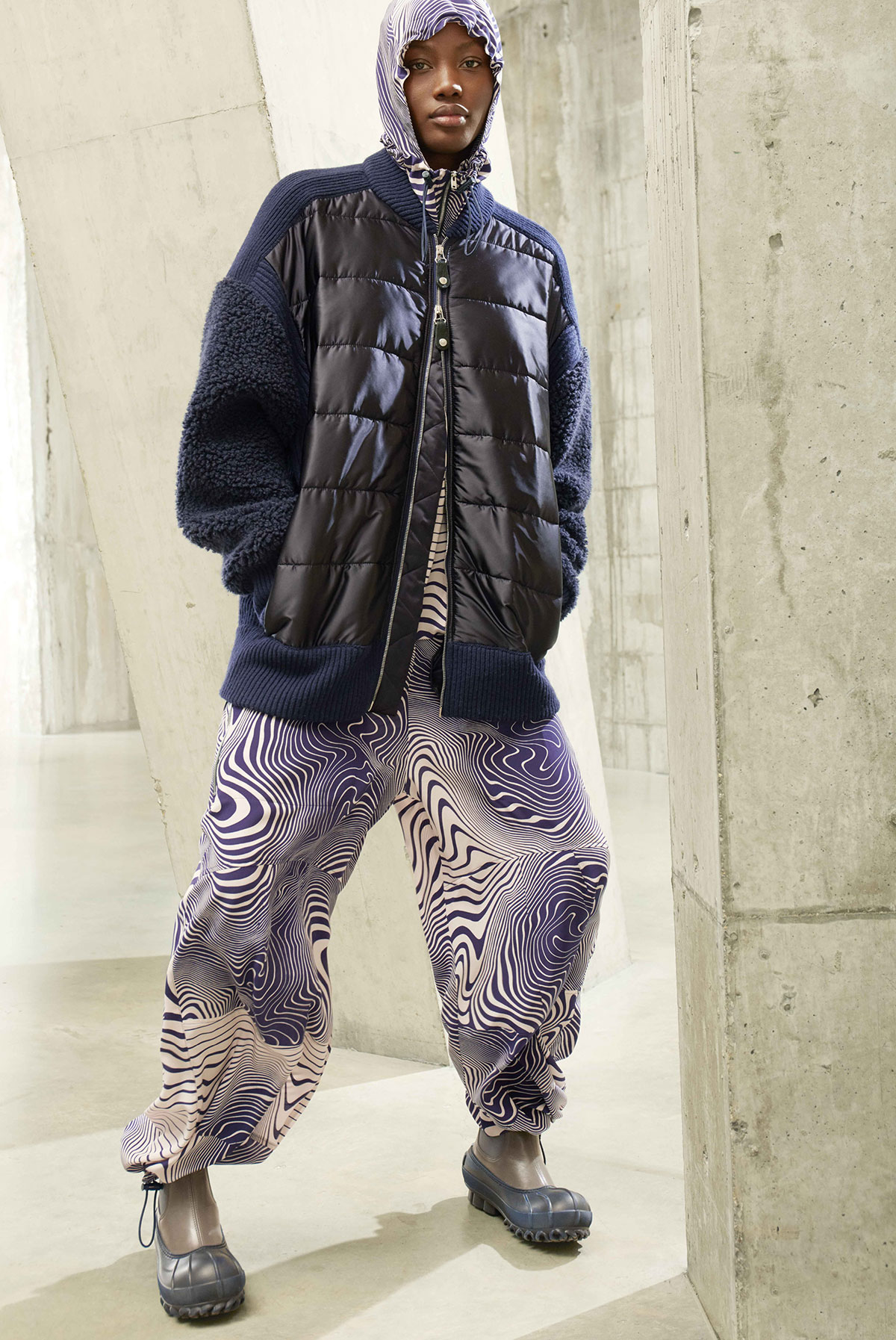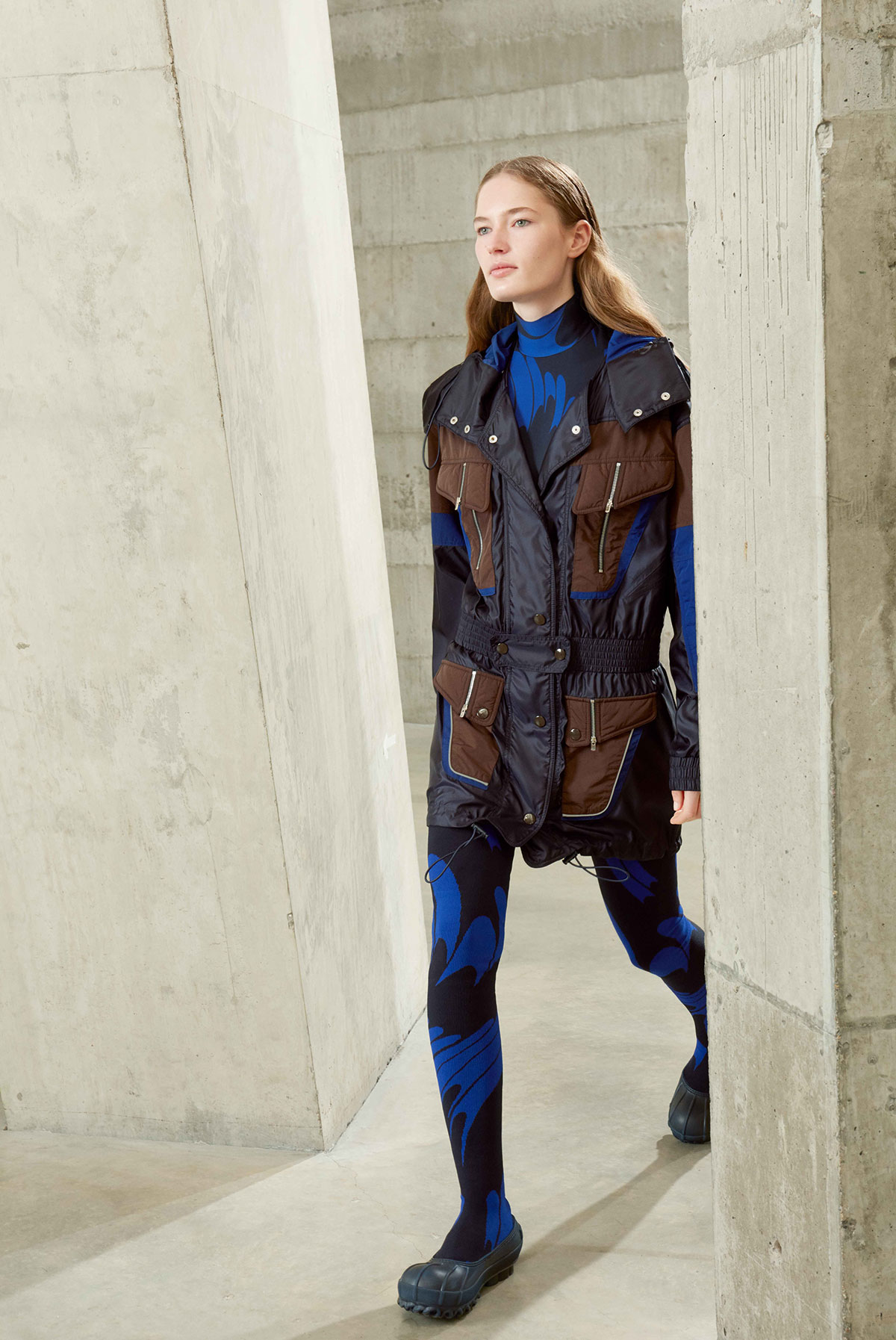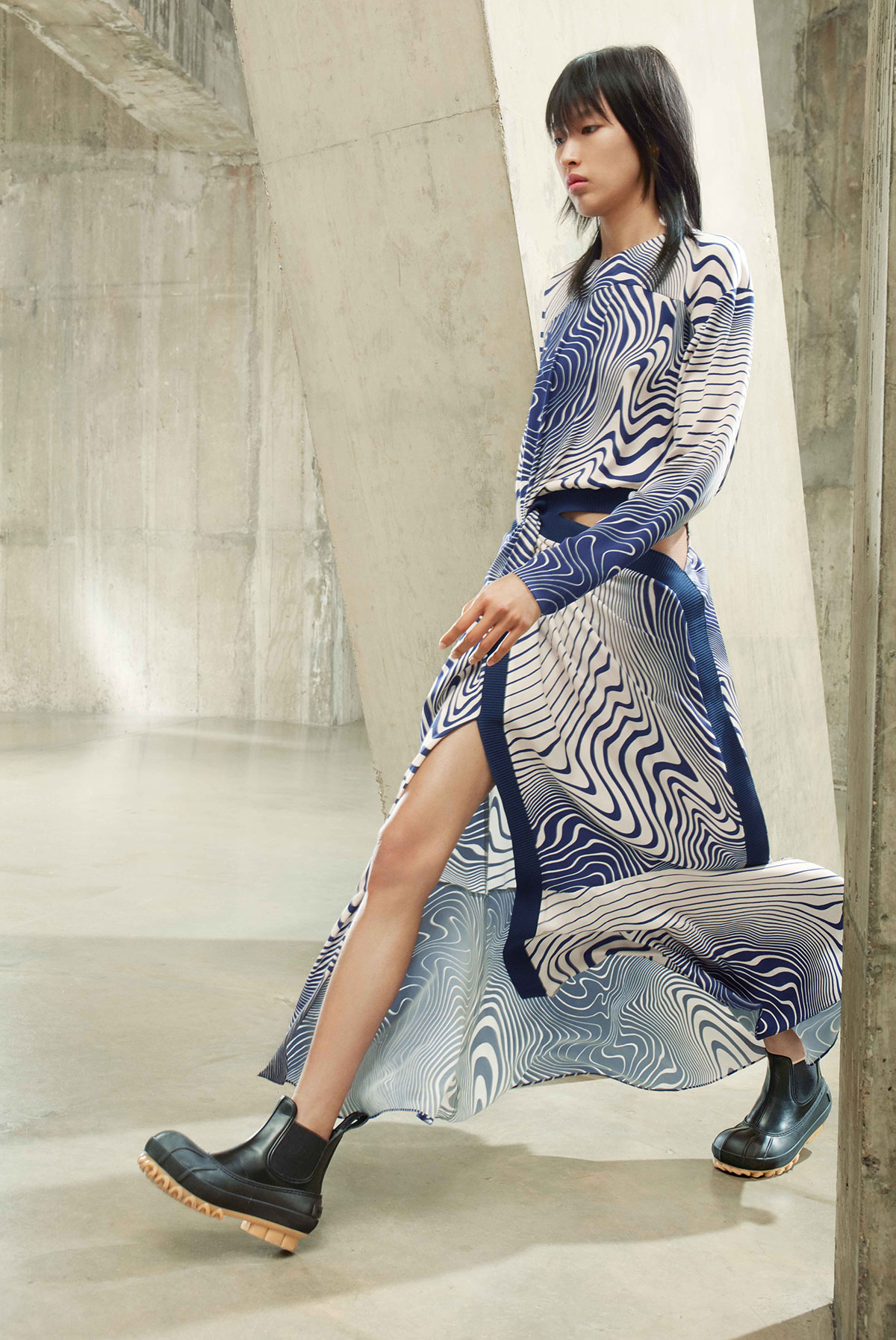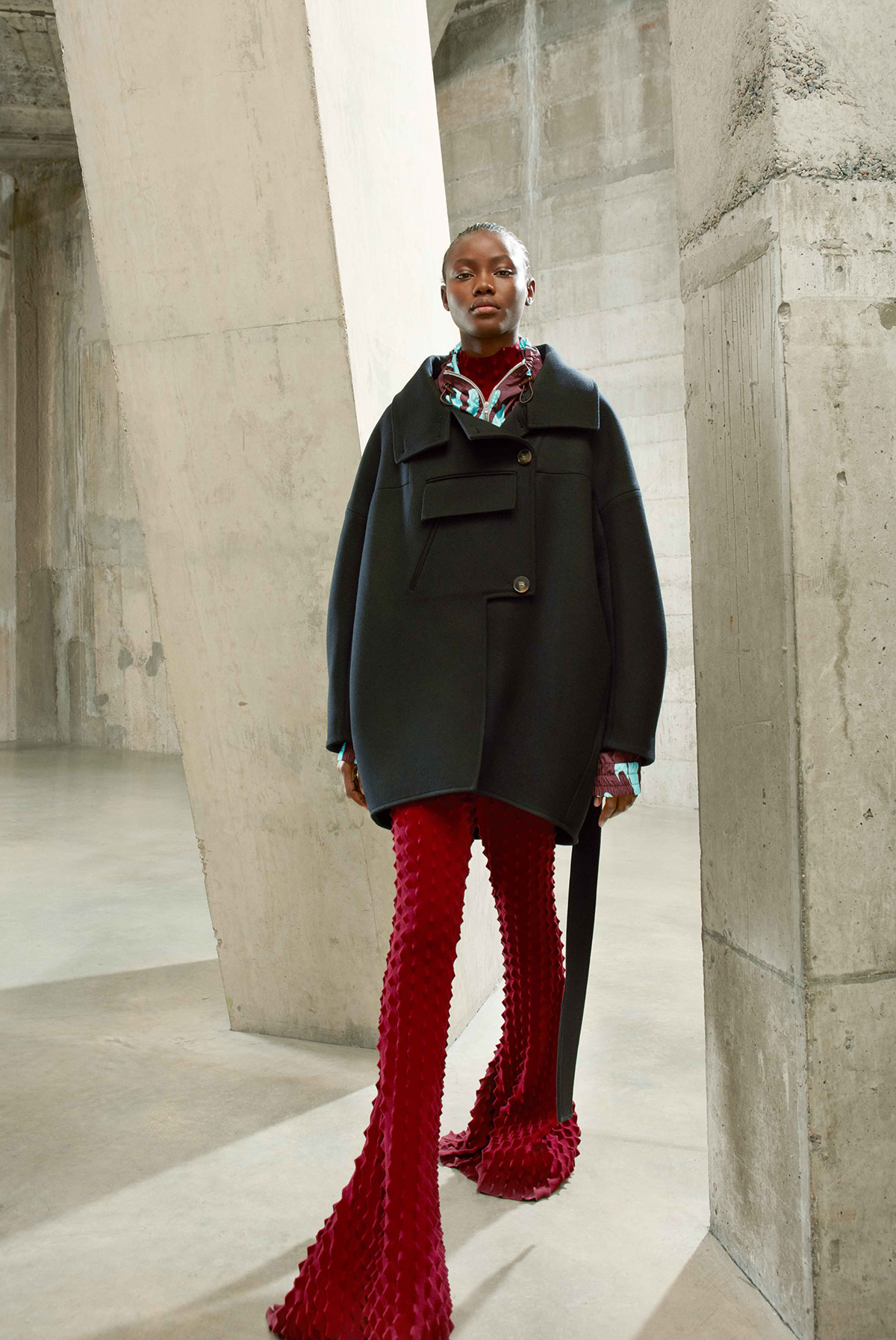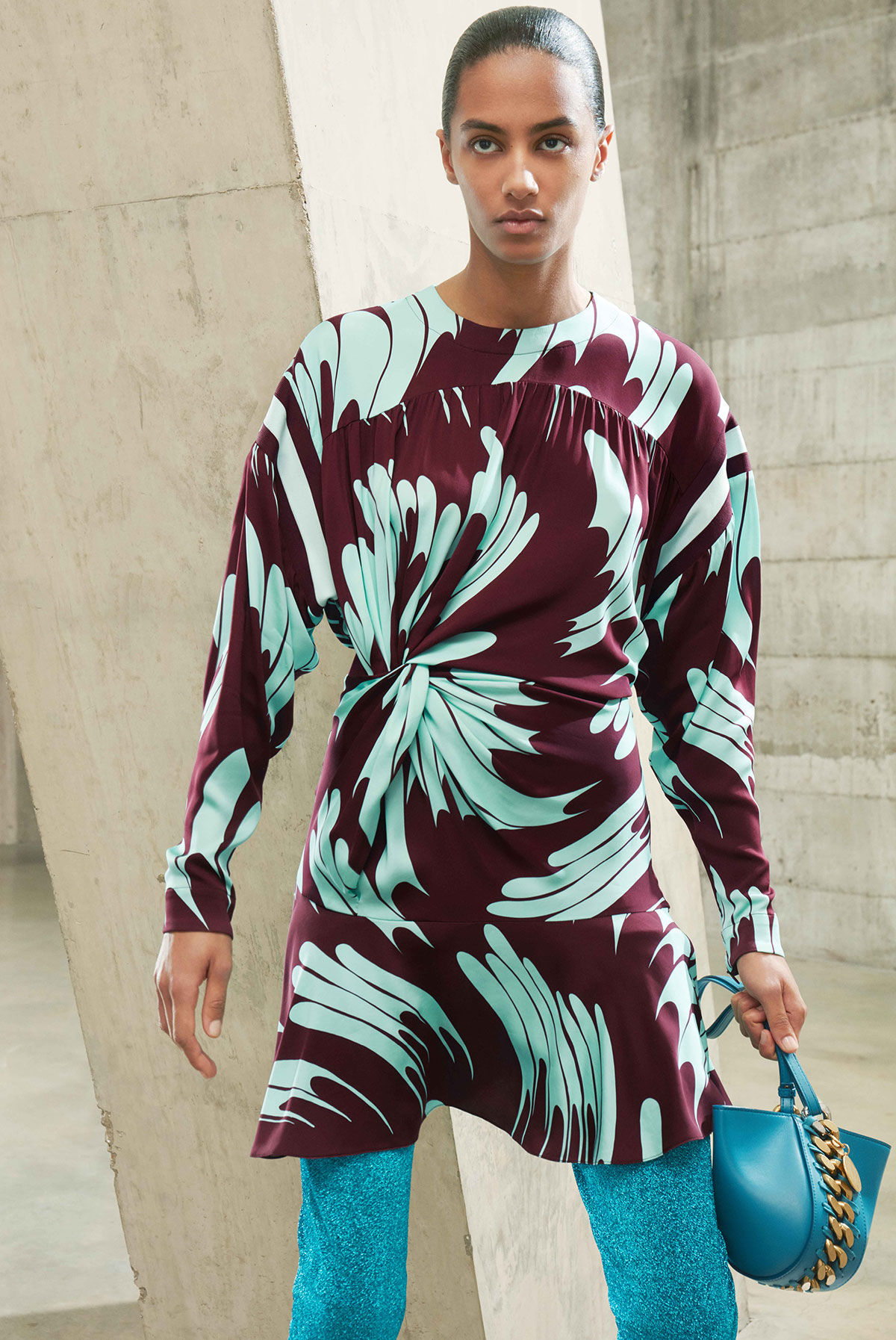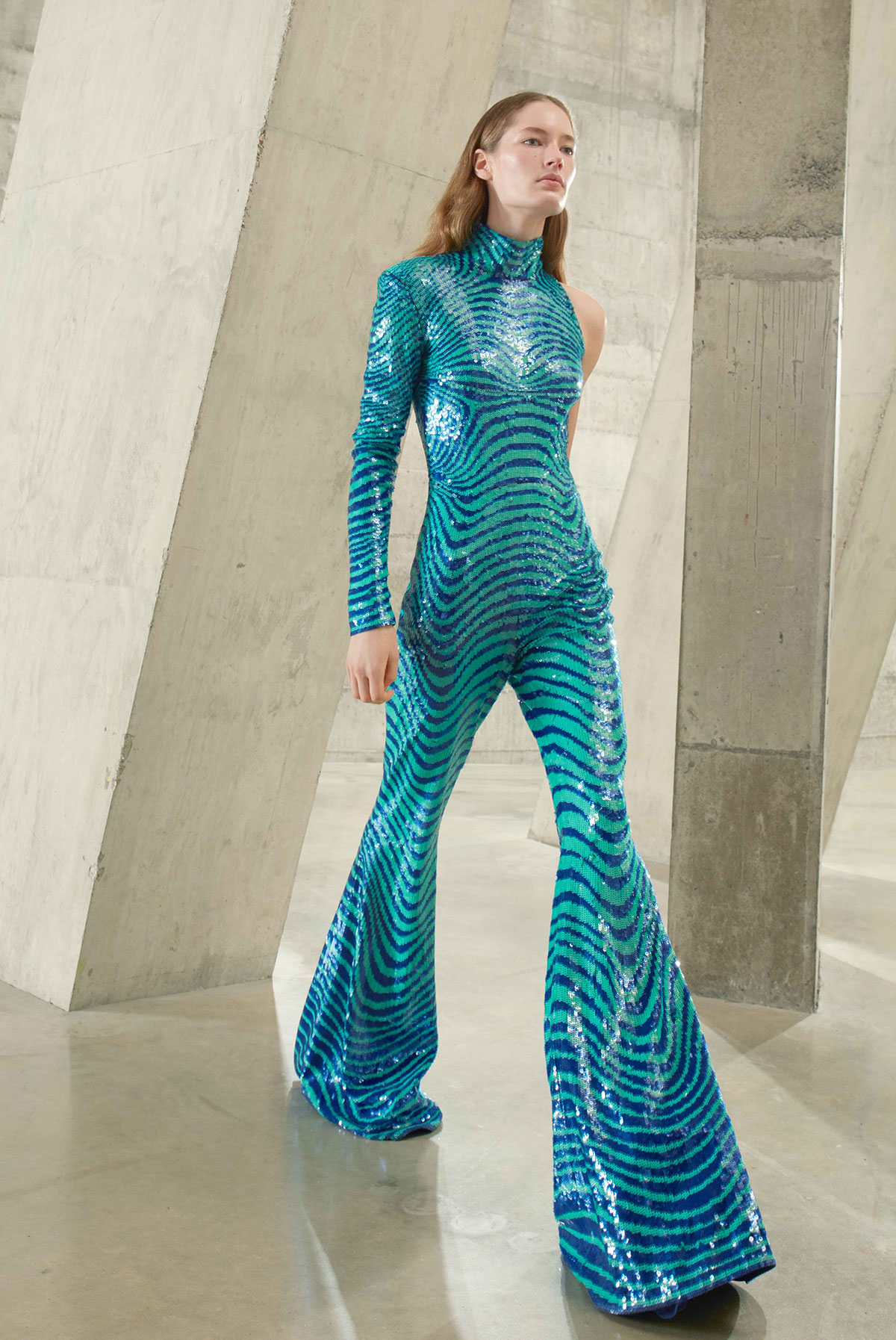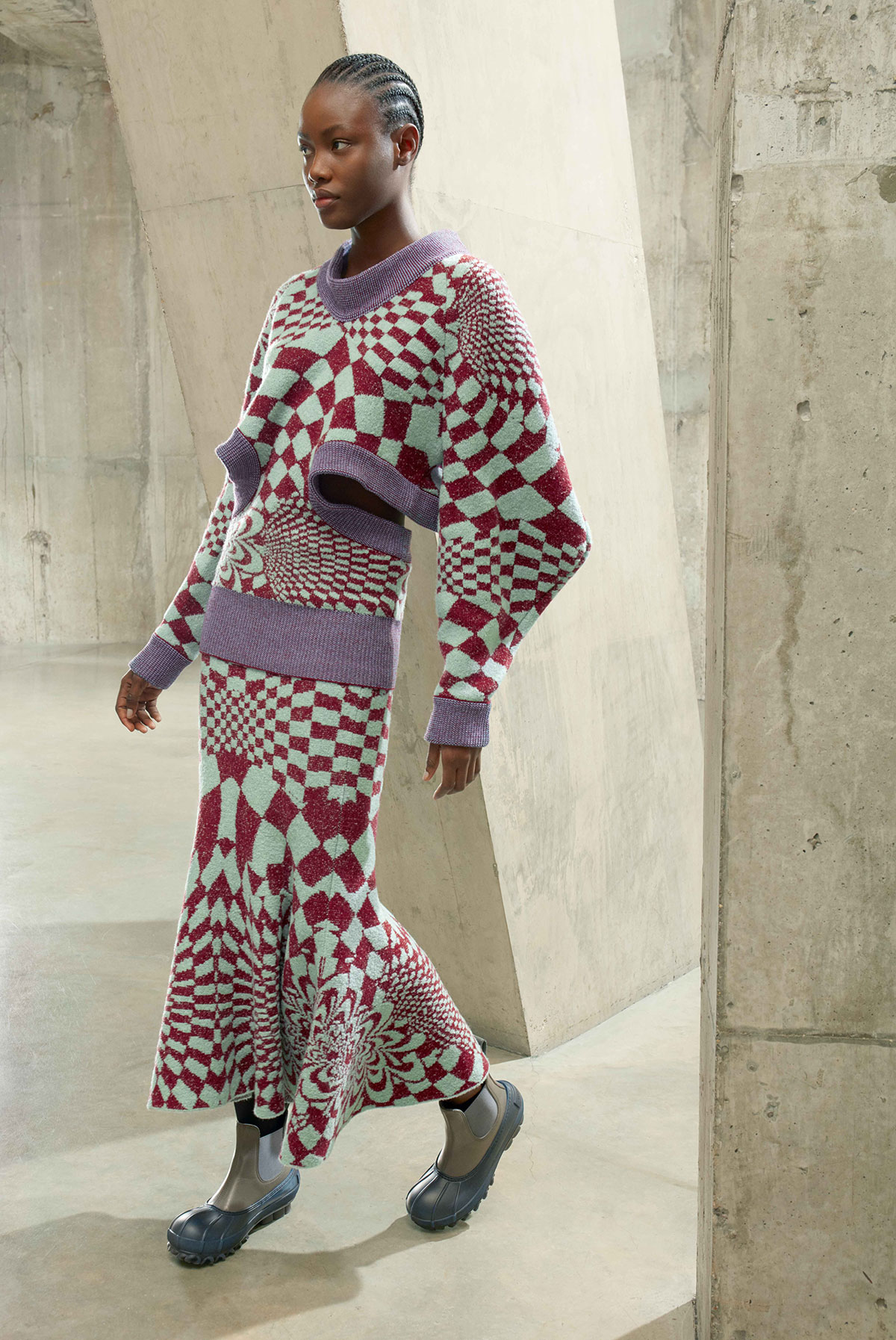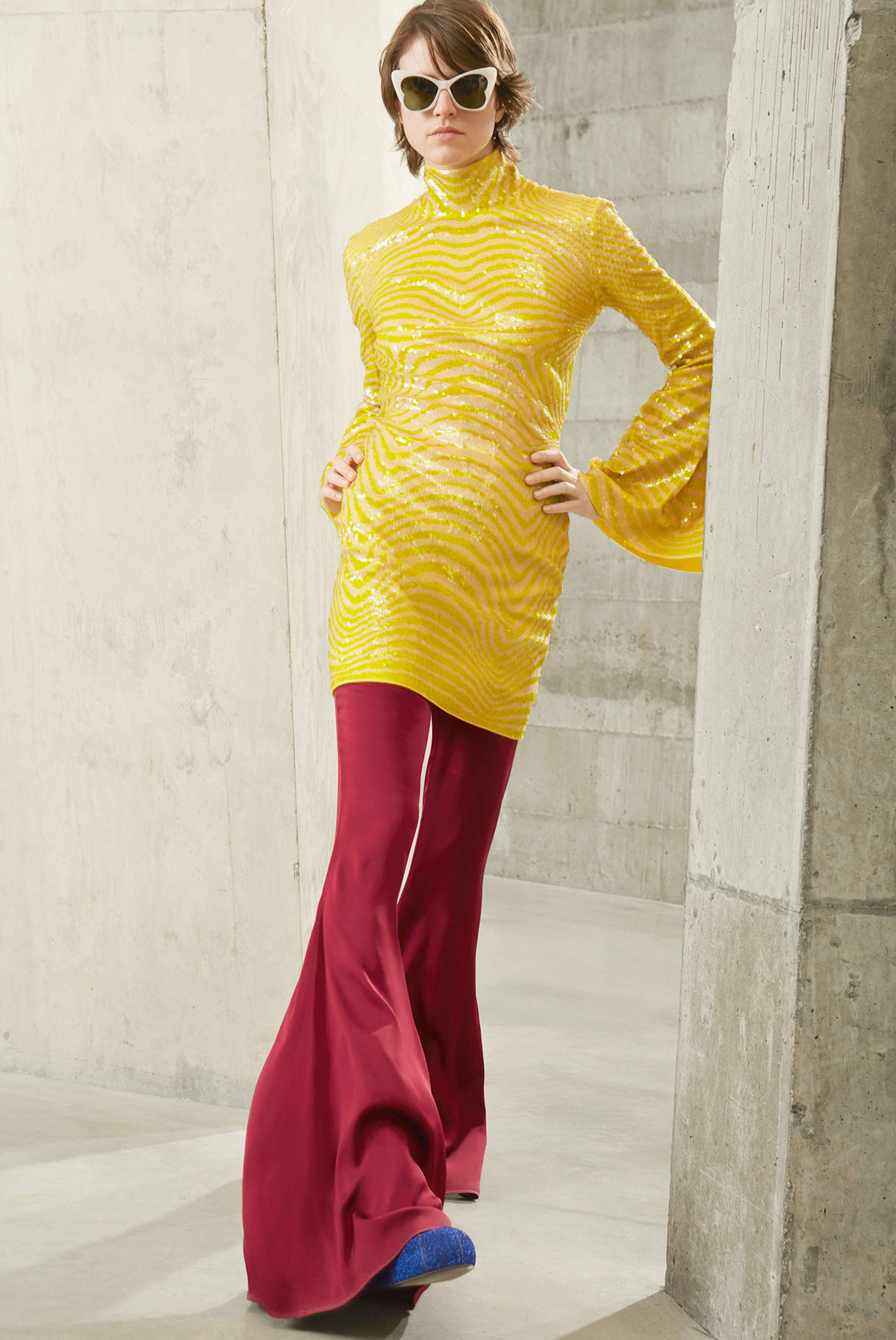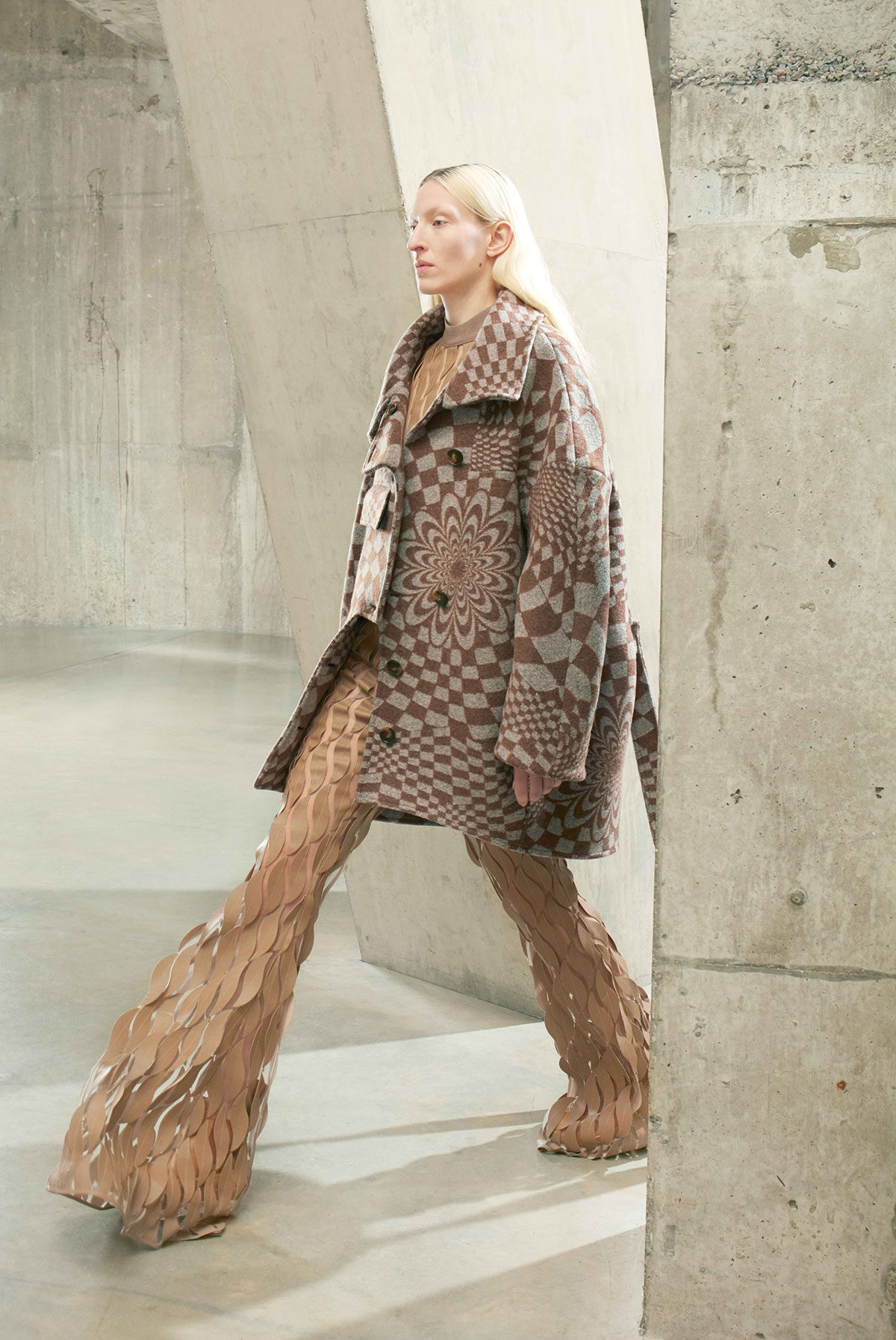 ---
Images courtesy of Stella McCartney