Tommy Hilfiger announces the launch of the Holiday 2022 Tommy Hilfiger X Anthony Ramos capsule, co-designed by Grammy-winning®, and Golden Globe® and Emmy®-nominated actor and recording artist Anthony Ramos.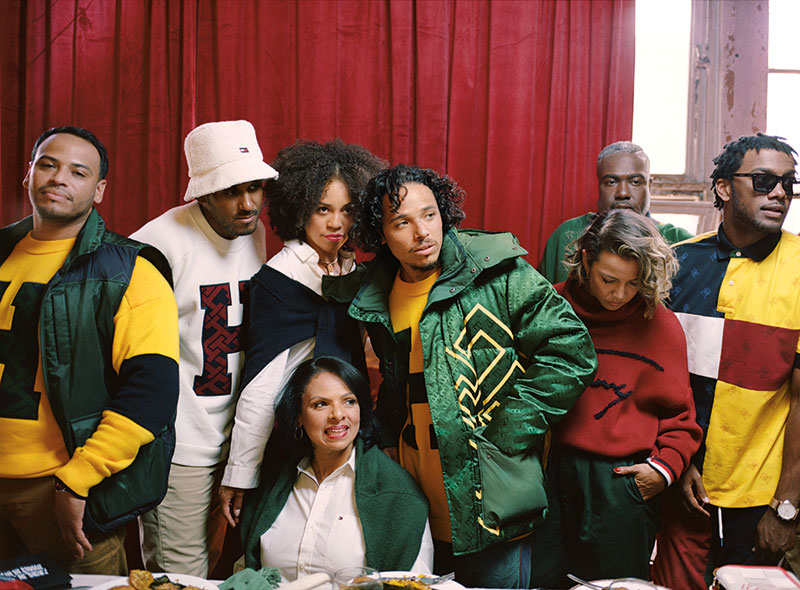 You May Also Like: Fashion Models
The holiday capsule collides the worlds of pop culture and modern prep with a new twist. Essential Tommy Hilfiger staples, like the polo shirt and varsity sweater, are reimagined in contrasting green, yellow and red and detailed with allover TH Monogram prints for a mix of colors and patterns. Vintage- inspired track jackets and joggers with contrasting stripe details are paired with solid tees printed with the TH Monogram. A shirt favored by Anthony's mother in the '90s inspired two modern iterations: a green cardigan and oversized green polo, both with color-blocking stripe details.
"Anthony's a close friend of the brand and his talent knows no bounds," said Tommy Hilfiger. "He has a very strong eye for detail and use of color that can be seen throughout this entire capsule collection. He added fresh pops of color, like yellow and green, into each piece, which created the perfect contrast when paired alongside our classic red and blue."
The Holiday 2022 Tommy Hilfiger X Anthony Ramos capsule collection is rooted in the Tommy Hilfiger archives and inspired by varsity prep styles. The campaign concept brings Anthony home for the holidays in the community that raised him. Set around a festive get-together at home with his close friends and family, including Anthony's mother, brother, and dog Prince, celebrating the holidays set to his song 'Come Back Home' which echoes the sentiment.
"This was a very personal project to me to create something special and unexpected," said Anthony Ramos. "For the capsule, I wanted to add an element of my background and upbringing to create this explosion of cultures in one colorful collaboration."