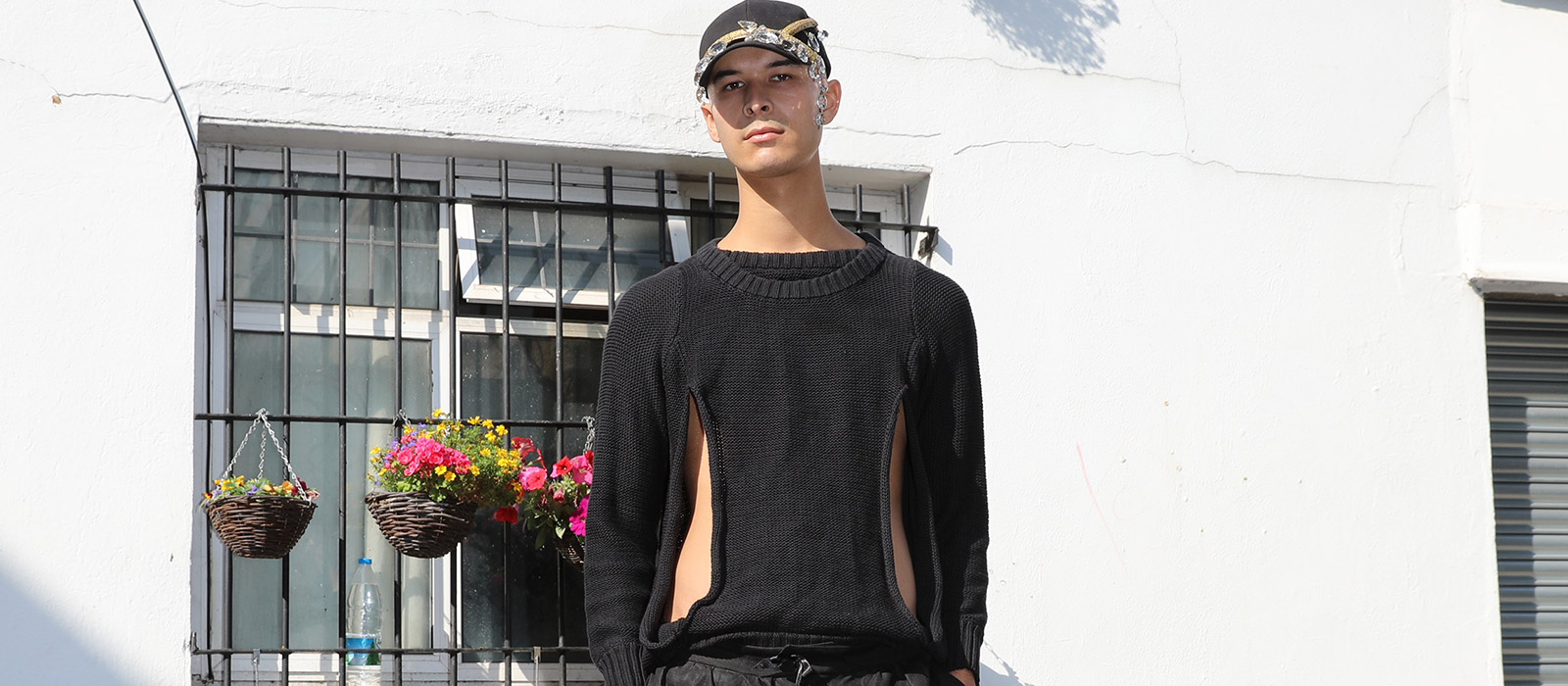 Per Gotesson
Fashion Designer
London, UK. June 9th, 2021
---
PER GOTESSON:
My earliest fashion memory was Jean Paul Gaultier and his costumes for the Blonde Ambition Tour. My sister was obsessed with Madonna and introduced me. I felt the clothes imbued so much emotion. Shortly after this I discovered Margiela—I loved and still love how garment-focused his old collections are. I am very influenced by Martin Margiela's way of working, as it speaks to my hands-on approach, as well as his ability to subvert the ordinary.
I am not sure exactly what made me want to become a fashion designer. I think I was always longing for something exciting to happen as a young boy growing up in the Swedish countryside. I remember I was five years old when I said I wanted to be an artist when I grew up. Coming from a working-class background, it is perhaps a paradox, as there is no one in my immediate surroundings working in either art or fashion.
Having to be very resourceful growing up and experimenting with my style has made me interested in very basic and everyday items. It has almost become a mantra to add poetry to the mundane: My obsession with denim is a good example, or how my partner, Husam El Odeh, and I use and mix repurposed materials and precious elements in our jewelry. Our spring 2021 collection was titled "Working-Class Princess" after my grandmother, who was a garment factory worker. I feel this title also could be appropriate for myself and my work.
Recently Husam introduced me to the work of the playwright Joe Orton, and I became fascinated. We referenced his and Kenneth Halliwell's work heavily for fall 2020. We had urinals lining the catwalk, and I had access to the Islington Museum's archives for our research. I like how subversive his character was, and that he lived in our neighborhood in the 1960s. It was like being able to connect to a piece of history, as well as a sense of feeling rooted.
I normally start with the garment. I have a fascination with trousers, and in the prototype stage, it's always about the balance of describing a line, whilst at the same time mapping out the details. I like working with reference garments for the details, as this allows me to take shortcuts, whilst the line comes from creating and reworking with my hands or my team members' hands.
We normally start this process before there is an idea or a concept. The ideas grow together within the collection through conversation and become an overall concept toward the end of the process. It's very organic and is framed by a critical path and deadlines.
One of the ways I feel I've evolved is that I have become a better collaborator. An ongoing collaboration with Absolut Vodka, in which we've created bottle sleeves, has been really amazing; it is such a fantastic opportunity to be able to work with a company with so much history. Another project, with Weekday Store Made Studio, in which we recreated garments from their deadstock, was especially meaningful, as Weekday donated all profits to the Civil Rights Defenders, an international human-rights organization. We had so much fun working on that collaboration, and the collection sold out in five minutes! We will be launching a second global drop with them in July this year.
I've also experienced an evolution over the seasons in how we communicate ideas through the clothing. This is something I continuously strive to become better at: to embed all the emotions and ideas into a single product. I have also become better at making decisions very fast. I don't like to dwell on things longer than 30 seconds.
I'd like to be remembered partly for our approach—as a visionary in terms of the processes—in which we explore a merging of traditional craft techniques with new and emerging technologies. My goal is to continuously evolve whilst subverting the familiar, which allows us to collaborate with other brands and creatives, not only within fashion.
Favorite film: Muriel's Wedding
Favorite music: Burial.
Favorite pieces of art: "Too Too Much Much" by Thomas Hirschhorn; "Spider" by Louise Bourgeois; and "My Bed" by Tracey Emin. I also like the work of the contemporary artist Dilomprizulike.
Favorite books: Steppenwolf by Hermann Hesse; The April Witch by Majgull Axelsson; and anything by Philip Pullman.
Current and upcoming creatives I'm excited about: The musical artist Visionist and fashion designers Bianca Saunders and Arnar Már Jonsson, both of whom are friends of mine, to name just a few.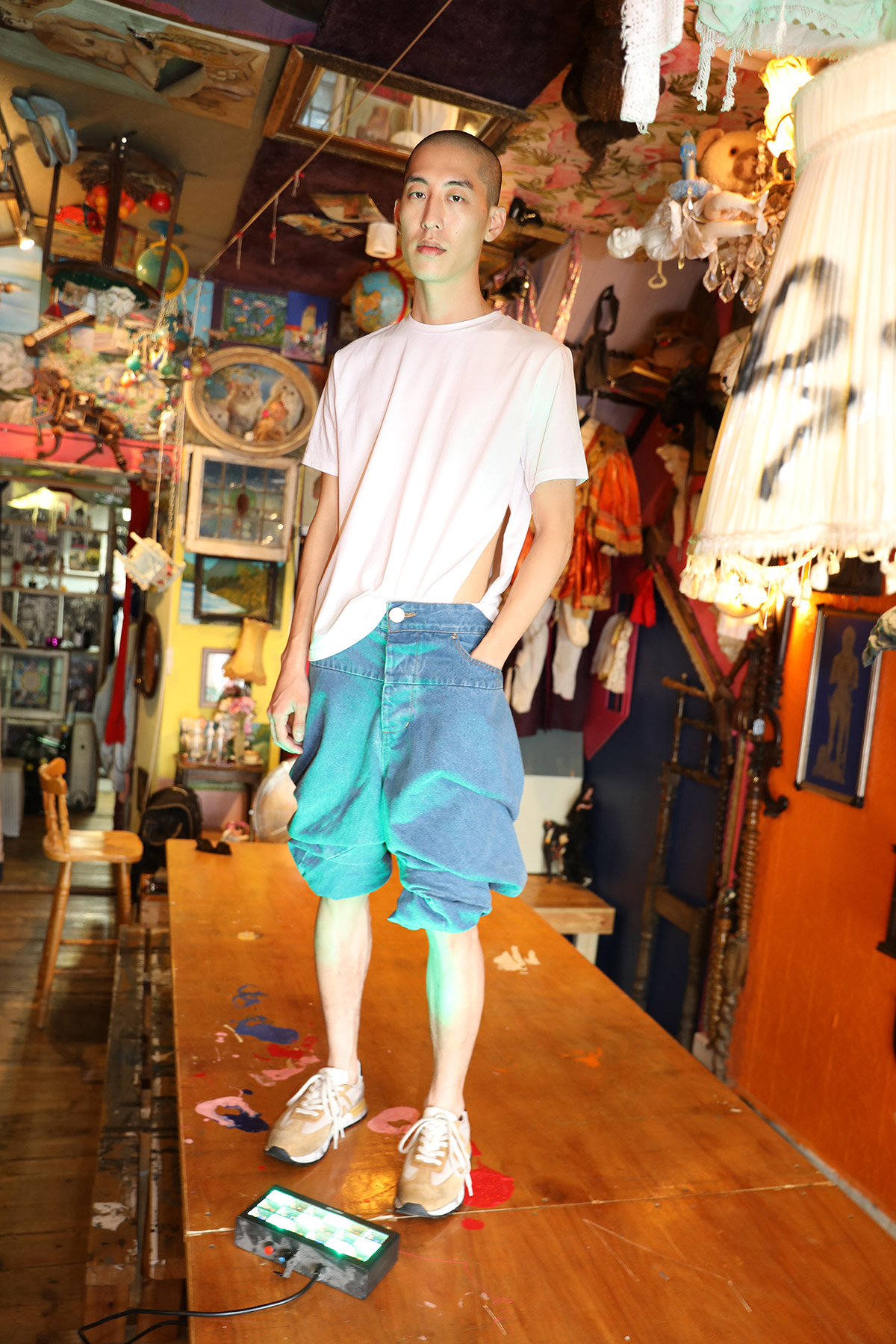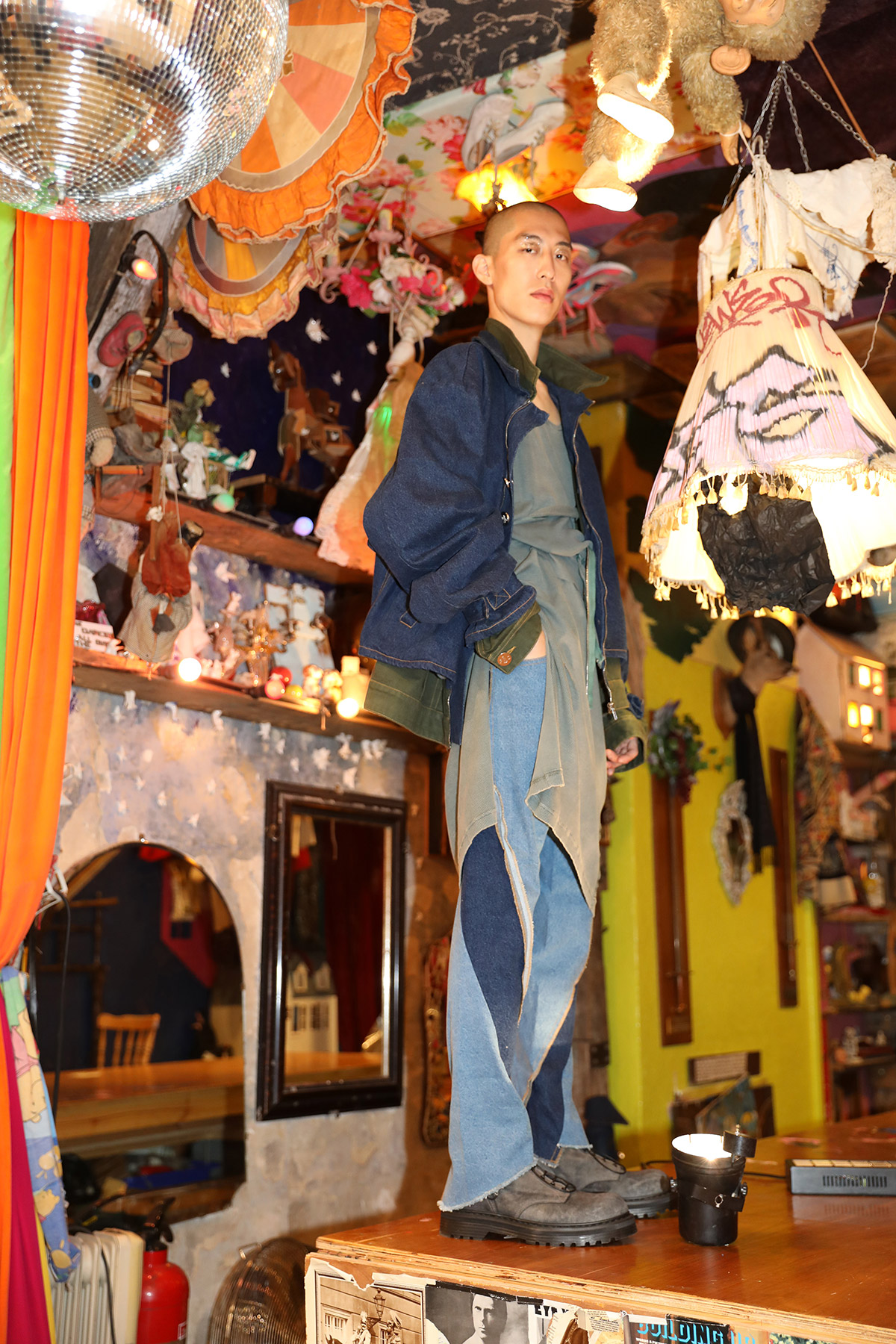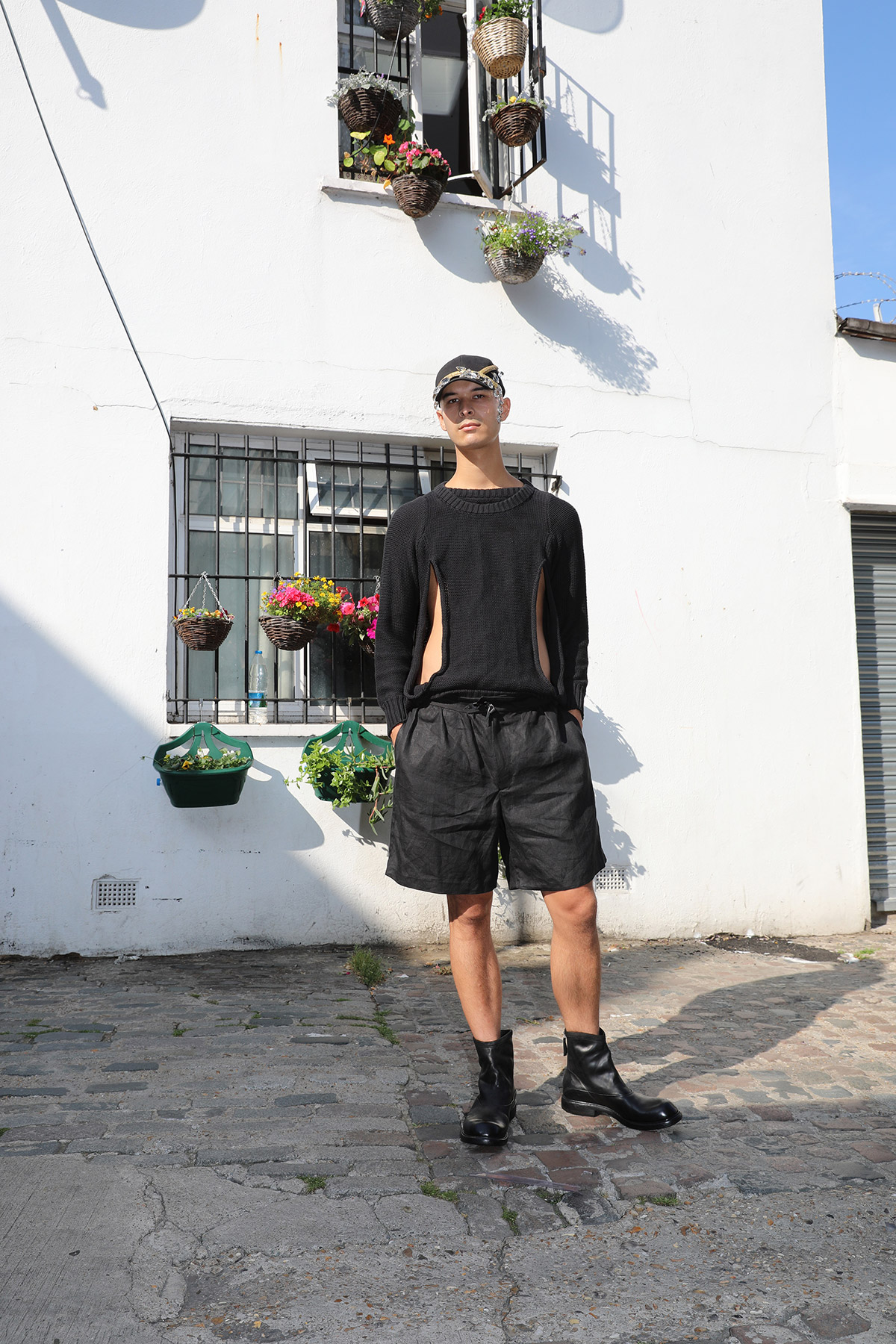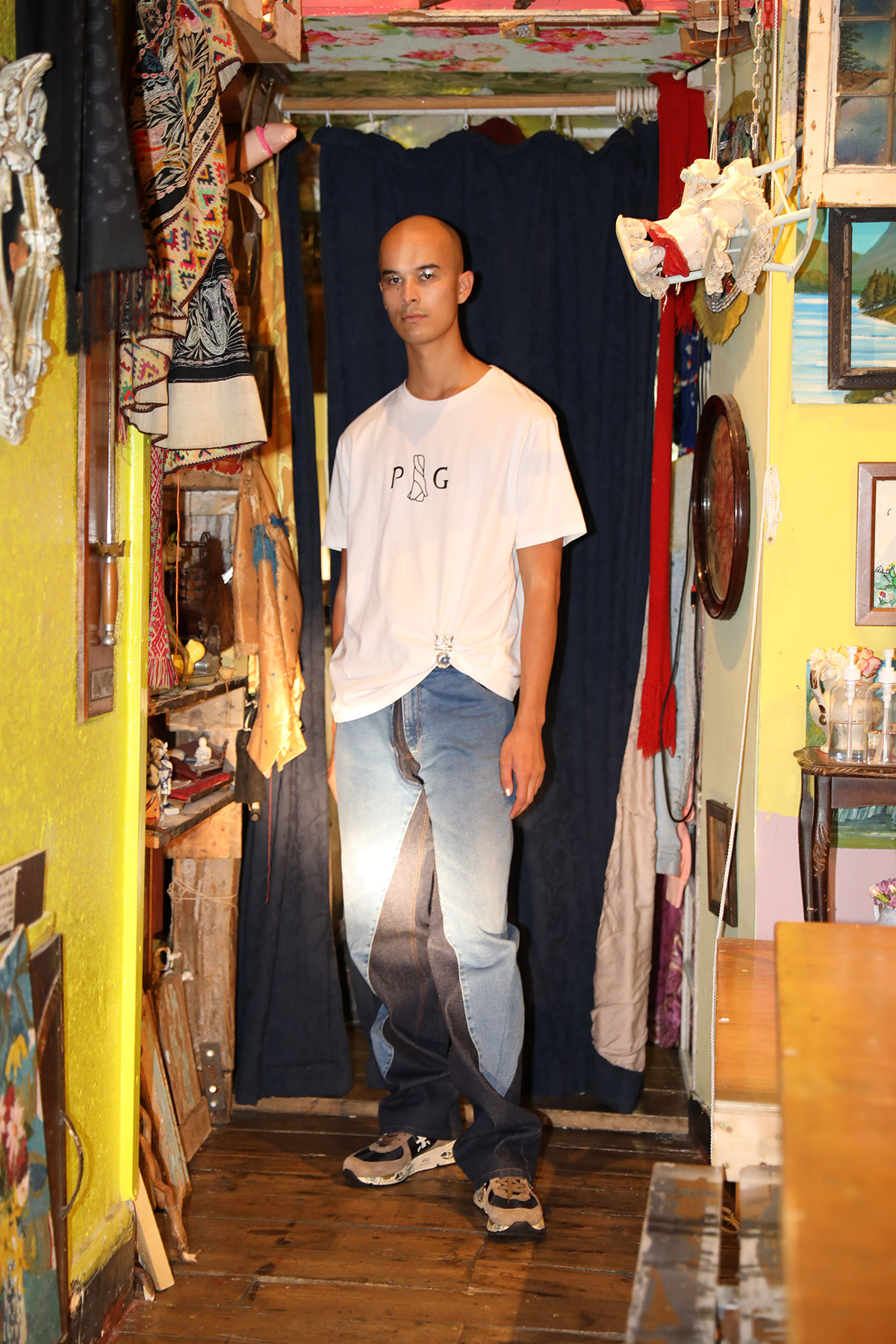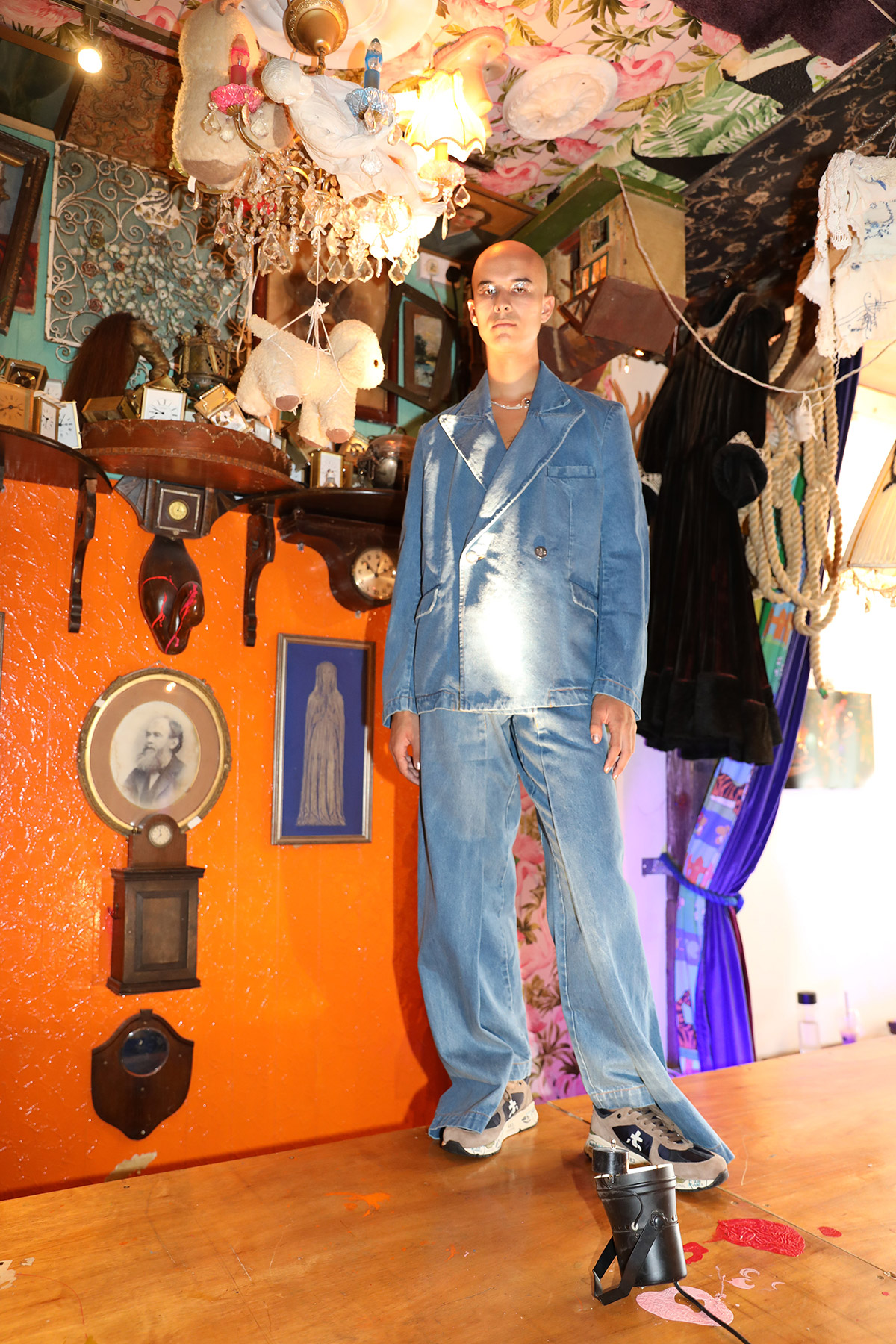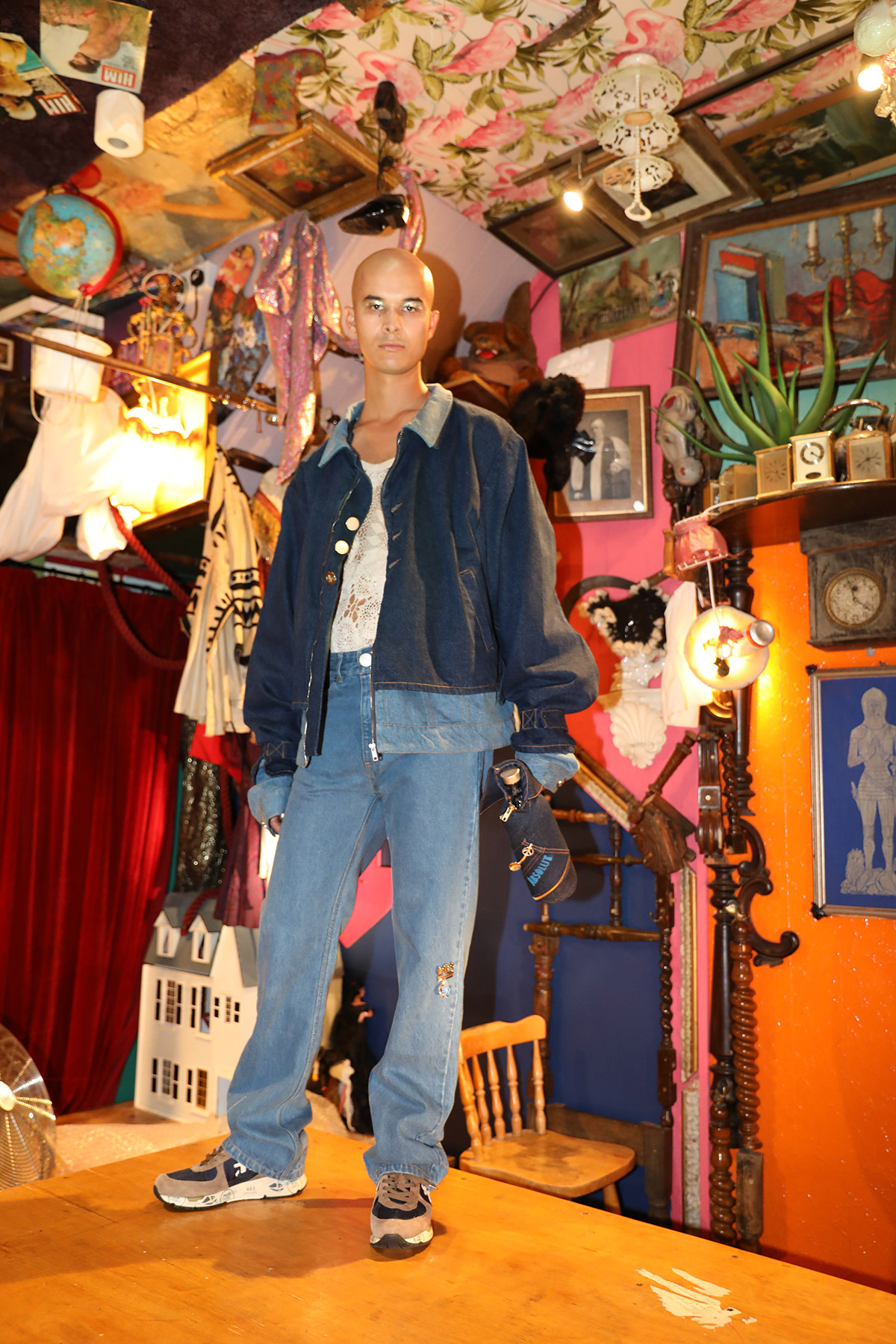 PER GOTESSON Spring/Summer 2021
---
You May Also Like: John Yuyi. The Passionate Bravery of Progressive Visual Artist