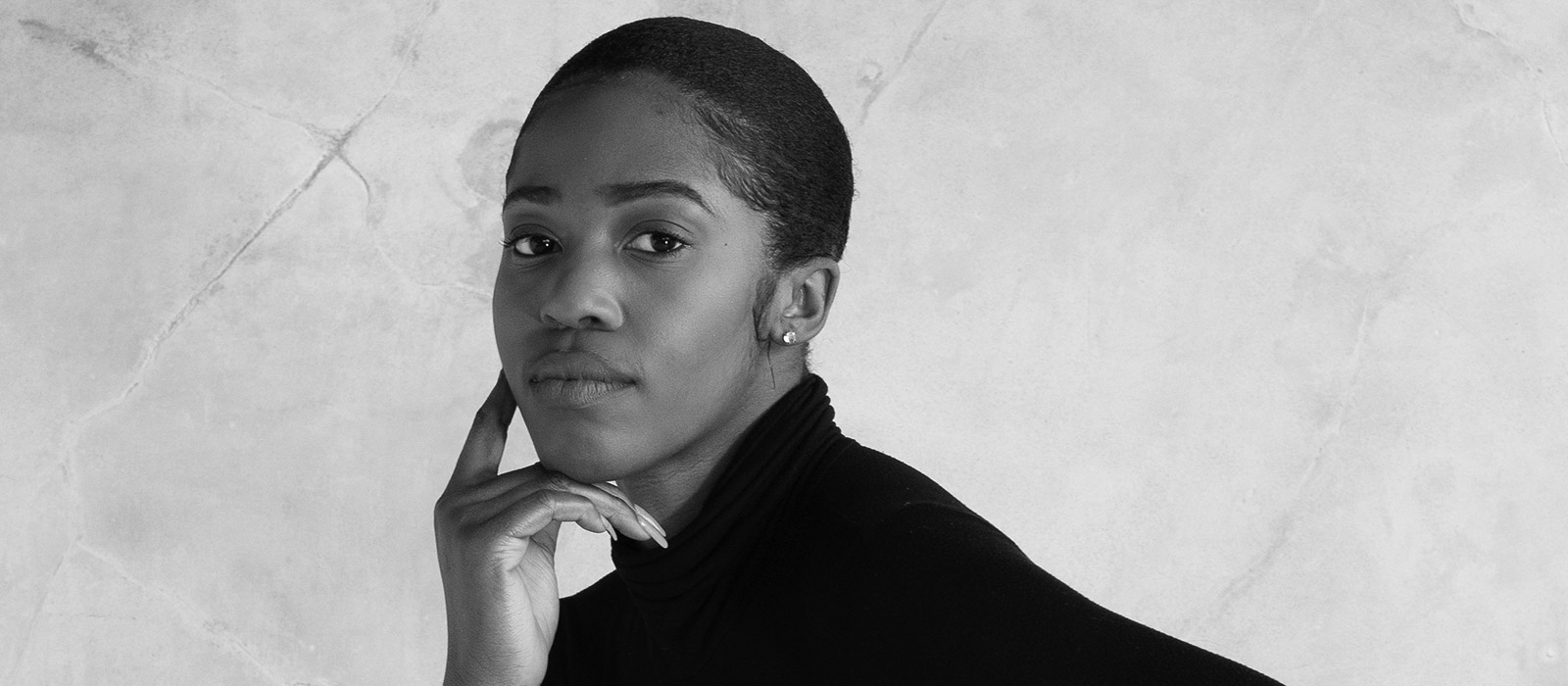 Bianca SaundersFounder, Creative Director
London, UK. March 30th, 2021
Interviewed by Alexei Key
---
Bianca Saunders: My menswear label explores vulnerability while redefining masculinity. Drawing from both my British and West Indian backgrounds, I address the tension between tradition and evolution in designs, which reference classic streetwear and avant-garde couture with equal measure. At times, even within the same piece. Our staple jersey T-shirts, for example, are transformed by delicate, ruched flourishes, while experimentation with satin textures blurs the lines between the lounge pant and the formal trouser.
I wanted to make sure the brand is catering to an audience of different age ranges. That's something I've really tried to implement, that it's not just for a certain customer. I've been immersed in everything, so I really spent a lot of time experimenting and trying new techniques. It was a true learning curve, delving deep into creating, directly cutting fabrics, assembling and sewing.
Bianca Saunders Fall/Winter 2021 is definitely a favorite collection, because it seems to represent the brand in the truest sense. The pieces are a lot more wearable, which is not to be seen as a bad thing; it's definitely a good thing! People perceive wearable as a poor inclusion for catwalk collections, when, really, it's not.
I start with an idea for the concept, then I do a lot of research. I also look to my own archive, choosing pieces that relate to my research. From there I take apart elements of the garments and try to approach them in a completely different way.
I define masculinity as qualities or attributes that are regarded as characteristics of men, but I don't think my clothes really play gender roles as purely menswear. Femininity, meanwhile, is a set of attributes, behaviors and roles generally associated with women and girls, although femininity is socially constructed. More than anything, I'm interested in fluidity and human connection. I feel like that which binds us is far greater than that which divides us.
---
You May Also Like: Fashion Designer Marc Jacobs in conversation.
---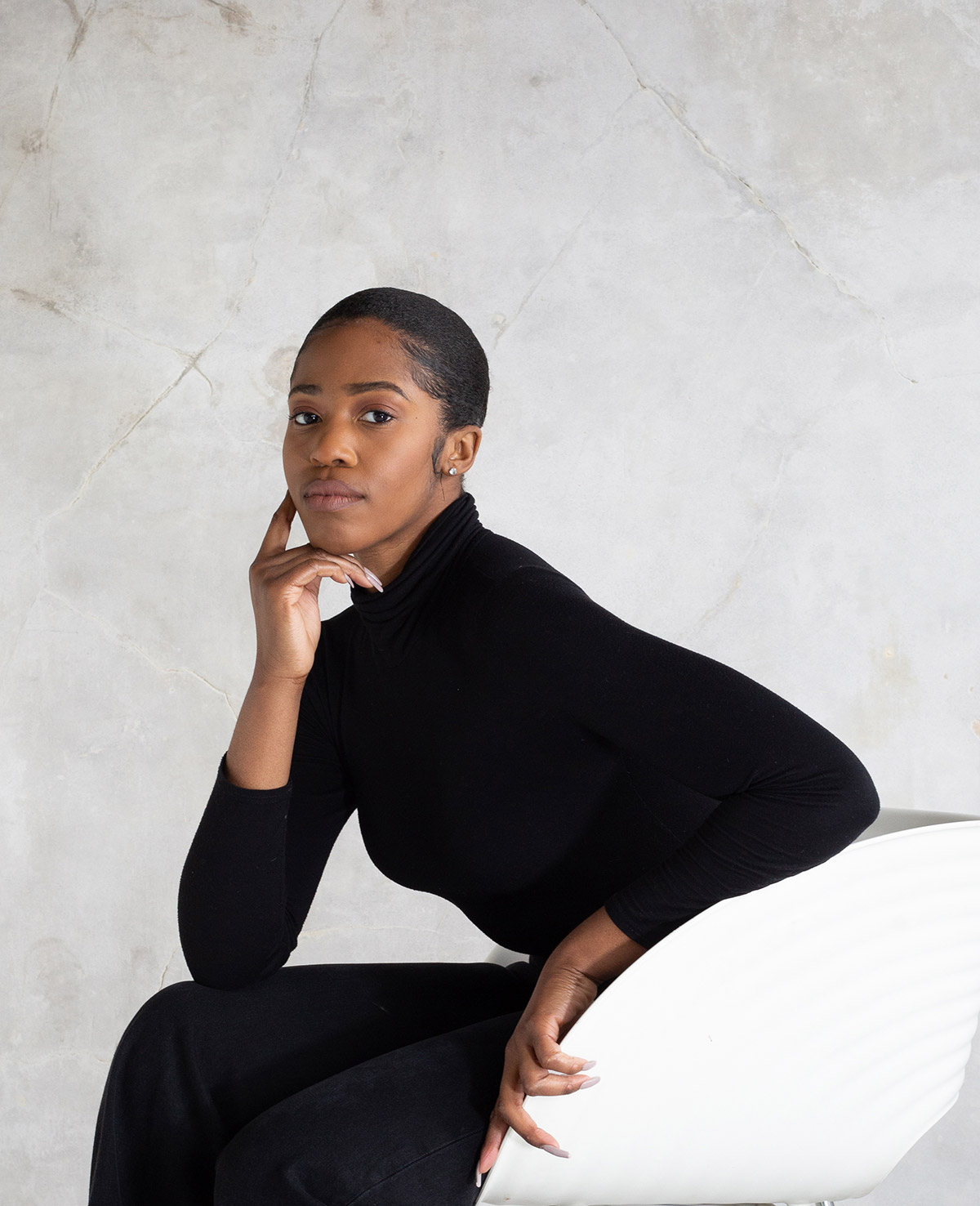 Bianca Saunders by Ryan O'Toole Collett.
My Fall/Winter 2020 collection was a moment in which I felt like I blinked, and it was all over. It was the last time I showcased the brand to a physical audience. I really do miss the interaction with people.
For Fall/Winter 2021, I was looking at Man Ray's work at the height of the Dada and Surrealist movements, as well as the warped imagery of the Austrian artist Erwin Wurm, particularly where he captured stretched fabric through worm-like movements, as seen in 1998's "Untitled (Skull) (Pullover)" and 2010's "Psycho 7." My recent endeavors are a nod to these Surrealist art references: In September 2020 I was asked to take part in Ben Broome's "Drawing a Blank" exhibition in Paris, for example. The sculptural piece I created, titled "Loose Man," depicted a loosely hung, bodiless blazer and trouser ensemble lying limply in mid-air; it seemed to defy gravity while also referencing Jean Cocteau's avant-garde 1930 film The Blood of a Poet.
Recently I was invited by Gucci to participate in their global project, "Guccifest." This involved creating a short film, accompanied by a capsule collection. The film was created in collaboration with director Akinola Davies Jr., a longtime friend and supporter of the brand, as well as a fellow black creative. It felt like a big turning point for my brand, and as a young brand, it also was really exciting to be celebrated by a house with such a big legacy. I've also had the pleasure of collaborating with Wrangler for the past two seasons. These pieces have specifically sparked a lot of attention from fashion press and have been particularly popular, and I liked the challenge of taking something as iconic as American denim and putting my twist on it.
Among the creatives I'm excited about, my first thought is of Saul Nash, a close friend of mine. I love the innovation he is bringing to sportswear. I also like Tabitha Ringwood; her shoes are amazing! And Nwaka Okparaeke, the Nigerian and British director and photographer, is amazing; her work gets better every time I see it.
Favorite music:
I really like mid-2000s hip-hop, while on the other hand I am heavily influenced by the music my dad played in his car when I was young.
Favorite films:
Coming to America is definitely my favorite film—I probably know all the words to it, and I still find it hilarious. I also like The Breakfast Club.
Favorite art:
The Hours Behind You, by Lynette Yiadom Boakye, definitely ranks at the top of favorite pieces of art. It's so beautiful, and you find so much energy captured in the women she painted.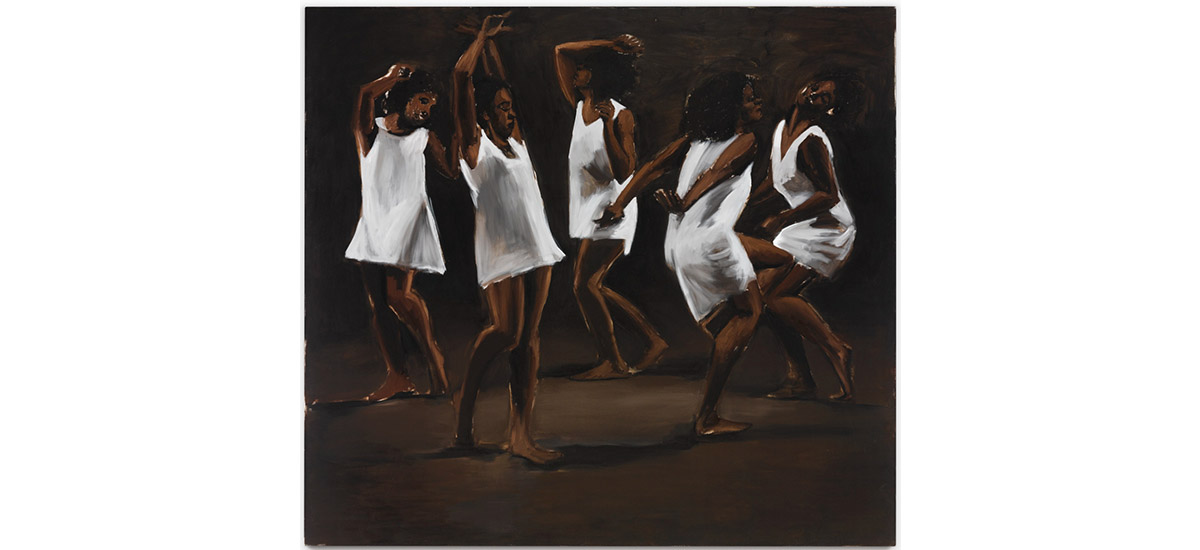 Favorite books:
Daring Greatly, by Brene Brown, is what I'm currently reading.
---
View this post on Instagram
---
BIANCA SAUNDERS