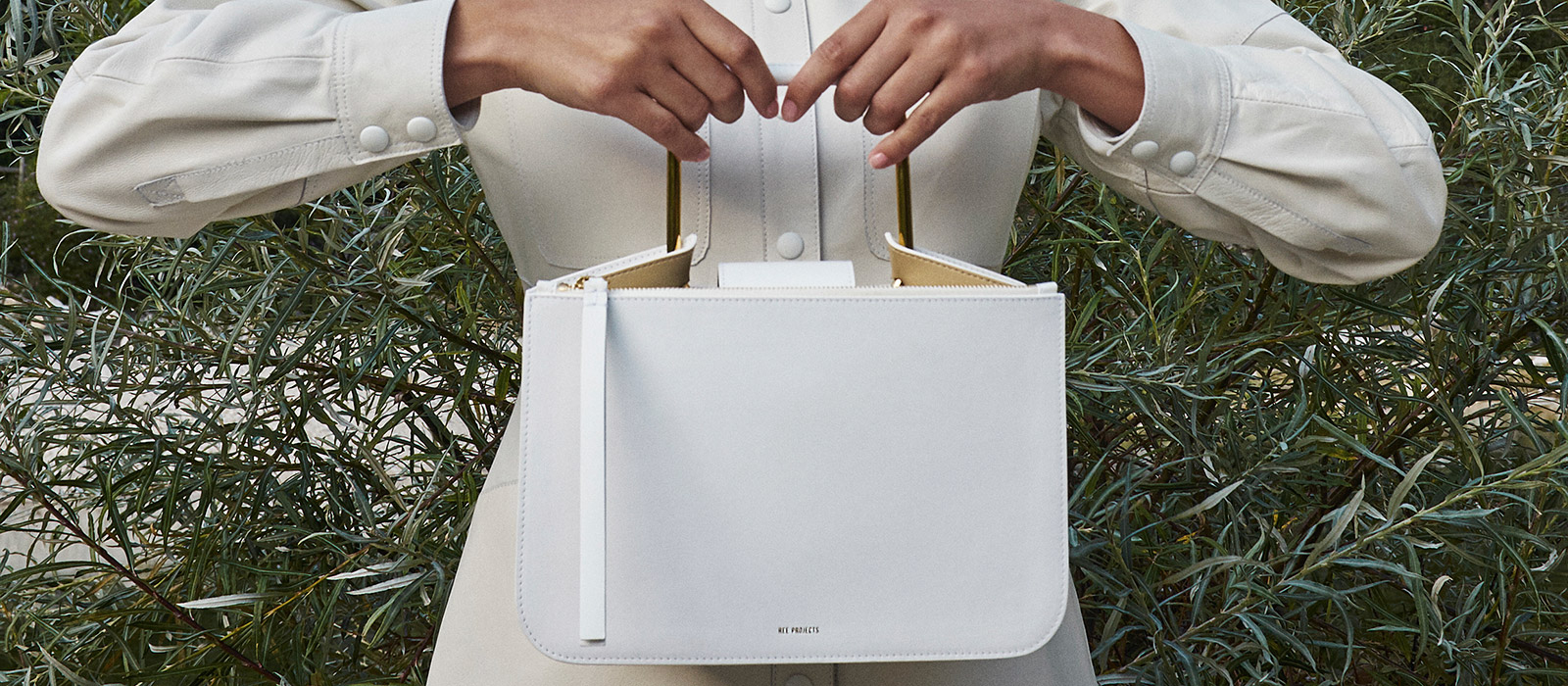 Desiree Kleinen
Designer
Amsterdam, Netherlands. February 11th, 2021
"We've developed a manifesto for Ree Projects, though it is a work-in-progress guideline to build the business and keep the product as sustainable as possible. I want to inspire people and contribute something to the fashion industry as a whole, in my own genuine way."
— Desiree Kleinen.
---
When I started Ree Projects, I was also working full-time, 18 hours a day, as a design consultant for a fashion house in Paris. I had two full-time jobs while also being a mother of two. After one particular collection launch, I wanted to celebrate some time off with a visit to the Dior exhibition, which I had been longing to see for such a long time—mainly I wanted to experience something that just made me happy.
But the only thing I wanted to do was to leave Paris as soon as possible and go home; I was crying my eyes out, telling myself how stupid fashion was. This was a moment I knew I had to slow down and change something. That's when I stopped consulting to fully focus on my brand. I still love what I do and can't imagine myself doing anything else. A good sleep, a long hike, meditation, a good read, music or some downtime with my family and friends helps me to recharge and reconnect with myself. Being connected with yourself makes it easier to know when it is time to slow down.
Ree Projects is a design-driven luxury brand. We create luxury bags straight from the gut. I create sustainable pieces in pure, distinctive shapes and constructions focused on functional elegance, impeccable quality and design. We are here to inspire, empower and include.
Creating "straight from the gut" isn't only about the bags. I love to do as much as I can straight from the gut. That's what makes me feel alive and connected with myself. As a designer and an entrepreneur, the process of creation is a way to share my soul with the world. Fashion is the medium or platform I choose because it's what I've always wanted to do, ever since I was a kid. My process starts with a gut feel and develops from there. From my company to the creative decisions, my design and product are right only when I feel it from the gut.
Building your own independent brand is a tough journey, absolutely. Staying connected with myself is among the most important things I need to feel balanced. I made a deal with myself when I started with Ree Projects: Enjoy your journey to the fullest, in both good times and bad. When you arrive at the point when you're not enjoying it anymore, you need to change something or stop. 
However, I cannot recall an obstacle that's challenged us more than any other. I've experienced many, but I see every challenge or obstacle as an opportunity. You need them for a reason; they help you grow as a person and a brand.
Because Ree Projects is also an emerging brand, time, people and financial resources are always a challenge—especially because we're growing rapidly, even in the midst of a pandemic. But I believe in one step at a time, building my brand in a consistent way, and daring to say no. That's preferable to skyrocketing for the sake of doing so and then running the risk of becoming a one-hit wonder. I truly believe that what may seem like a challenge now will turn into a strength for the future. That's also because keeping my values involves patience, persistence and staying true to myself.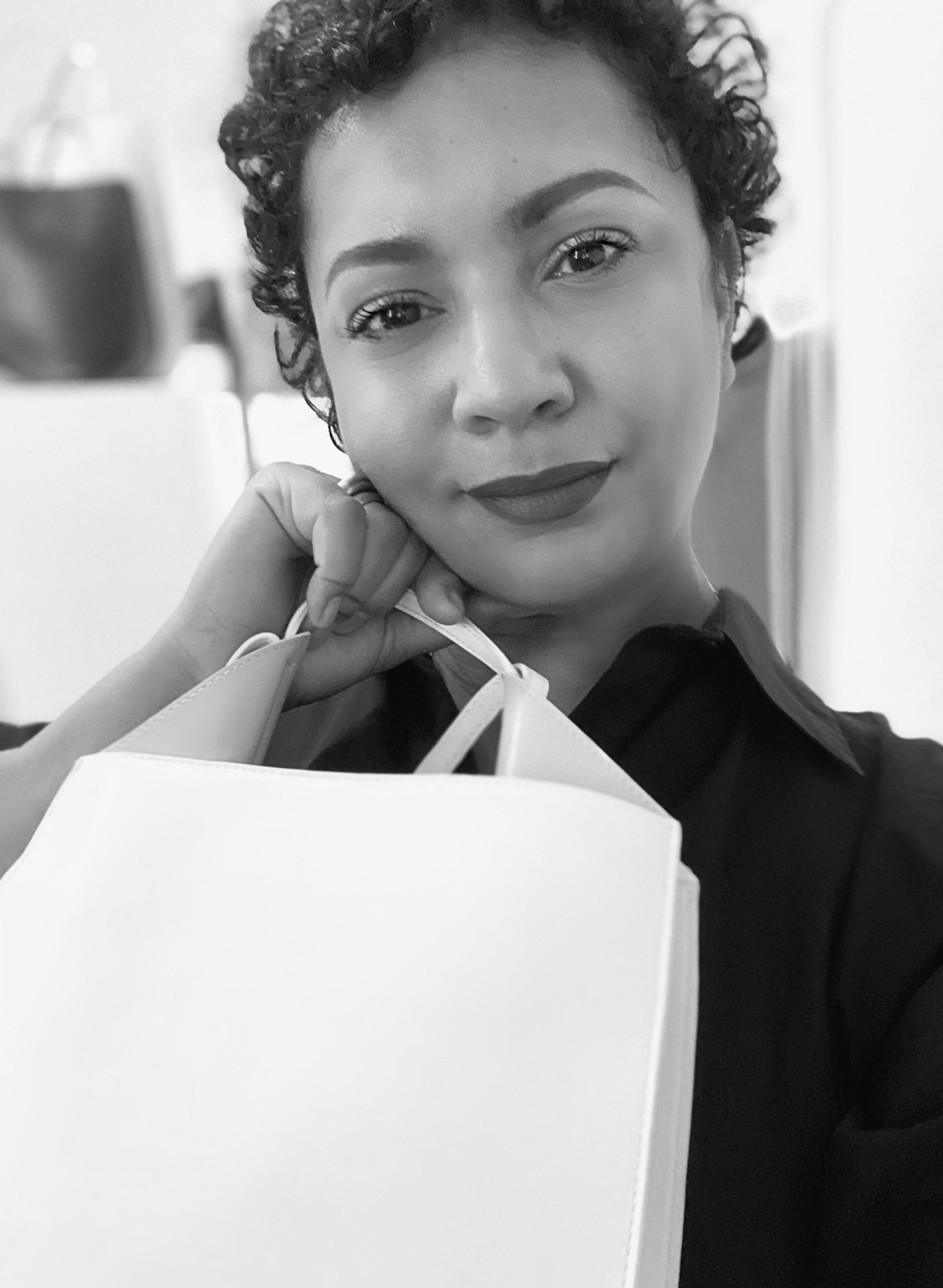 Desiree Kleinen of Ree Projects
We've developed a manifesto for Ree Projects, though it is a work-in-progress guideline to build the business and keep the product as sustainable as possible. It is not a selling point; rather, it's common sense and the responsibility I want to take as a designer and business owner. Visually it reflects in the design choices I make, such as colors and timeless shapes. 
My designs and collections are not driven by trends. They consist of a core collection in carryover colors meant to last longer than one season, combined with seasonal additions. I focus on quality and evolution; it doesn't make sense to create too much product each season and oversaturate the market. I don't want to repeat things that are on the market already. I want to create distinctive pieces that contribute to someone's personal style.
When I worked for a larger brand, it was difficult to see what they were doing right in terms of sustainability. That's true of every company in which I honed my skills, both luxury fashion houses and high-street brands. Mostly I encountered a money and data-driven focus on fast growth within a short amount of time, and blindly following the fashion system as it's long been established. A company is always at risk when it's over-ambitious and growing too fast, because these are the things that reduce its integrity and values, including sustainability. It was these observations that contributed to my drive to build a brand in my own way.
The pandemic has forced the industry to think and act differently, but it also starts with taking responsibility on an individual level. Whether you're a designer, a small-business owner, consumer, buyer, journalist or marketing executive, we all have to rethink what we do. We need to question both ourselves and the industry and become aware: Why do I buy something? How much should I buy? How is it made and by whom? Is it in line with my values? How can I change or contribute? Whether you're following the masses, have a fear of missing out, and make ego-driven choices, that's simply not helpful. These decisions influence how we produce, consume and highlight ourselves. Making genuine and independent choices from within, as a person or a business, is the key for change.
It's also beneficial to slow down, because it simply gives you time to create better products, reflect on what you're doing, and stick to your own beliefs and values. Doing so also allows for a more in-depth design-and-development process. I like the feeling that we're creating something relevant. And when you don't forget to slow down, this allows you to enjoy and celebrate what you're doing. I tend to forget too often, and I need to tell myself that doing so is important. Fashion can be too serious sometimes; we should never forget to have fun and enjoy what we do. 
These days I'm driven by many inspirations: Alexandria Ocasio-Cortez, photographers Tyler Mitchell and Campbell Addy, painter and writer Lynette Yiadom-Boakye, artist Do Ho Suh, designer Grace Wales Bonner, and director Jeano Edwards,  to name a few. Also, the gospel group Sunday Service Choir—that energy!
Ultimately my aspiration is to leave behind a directional brand with such a strong DNA and set of values that it will exist on its own—not only because of the design and product, but also because of my soul, my brand philosophy and the vision I put into it. I want to inspire people and contribute something to the fashion industry as a whole, in my own genuine way.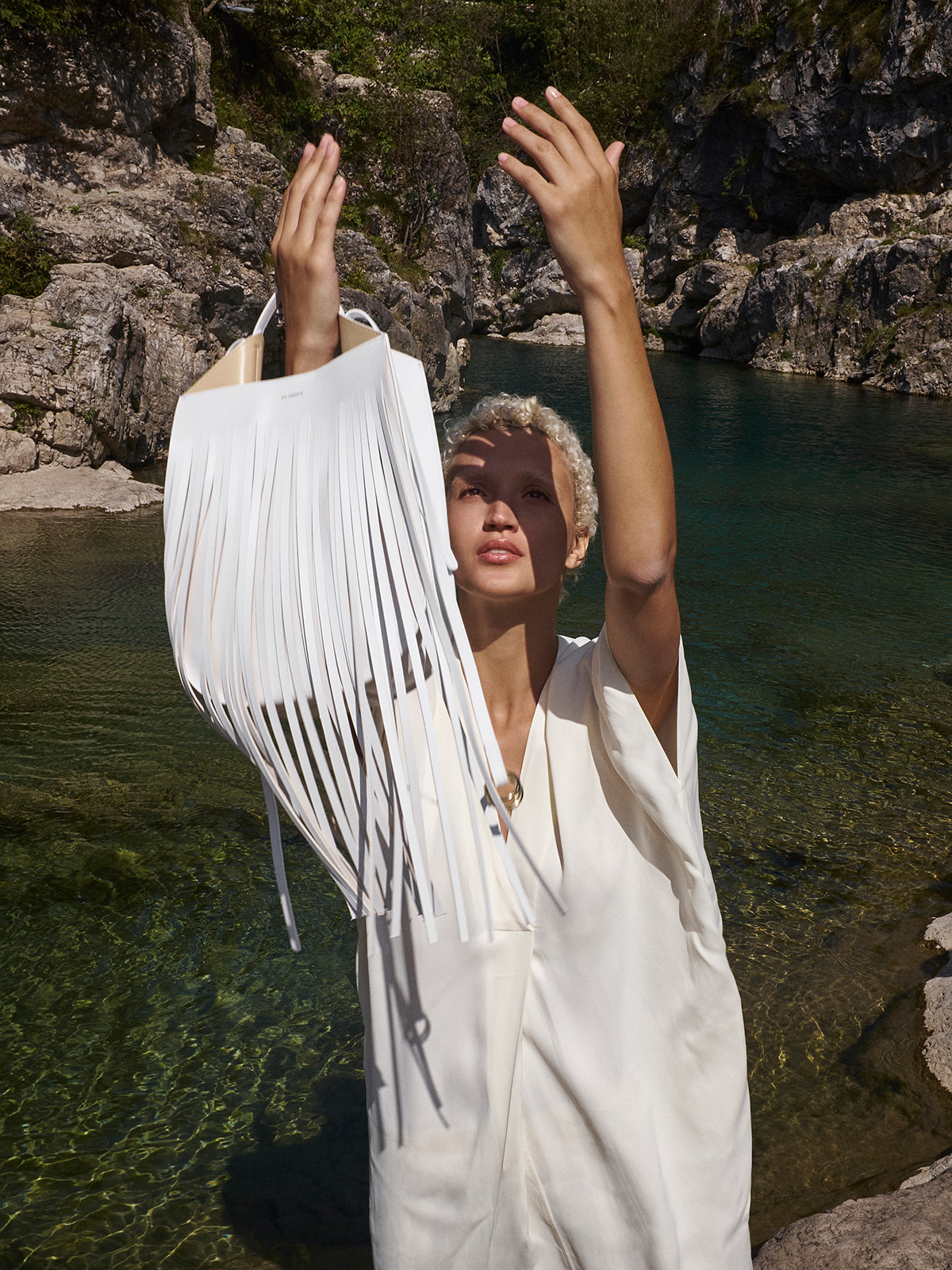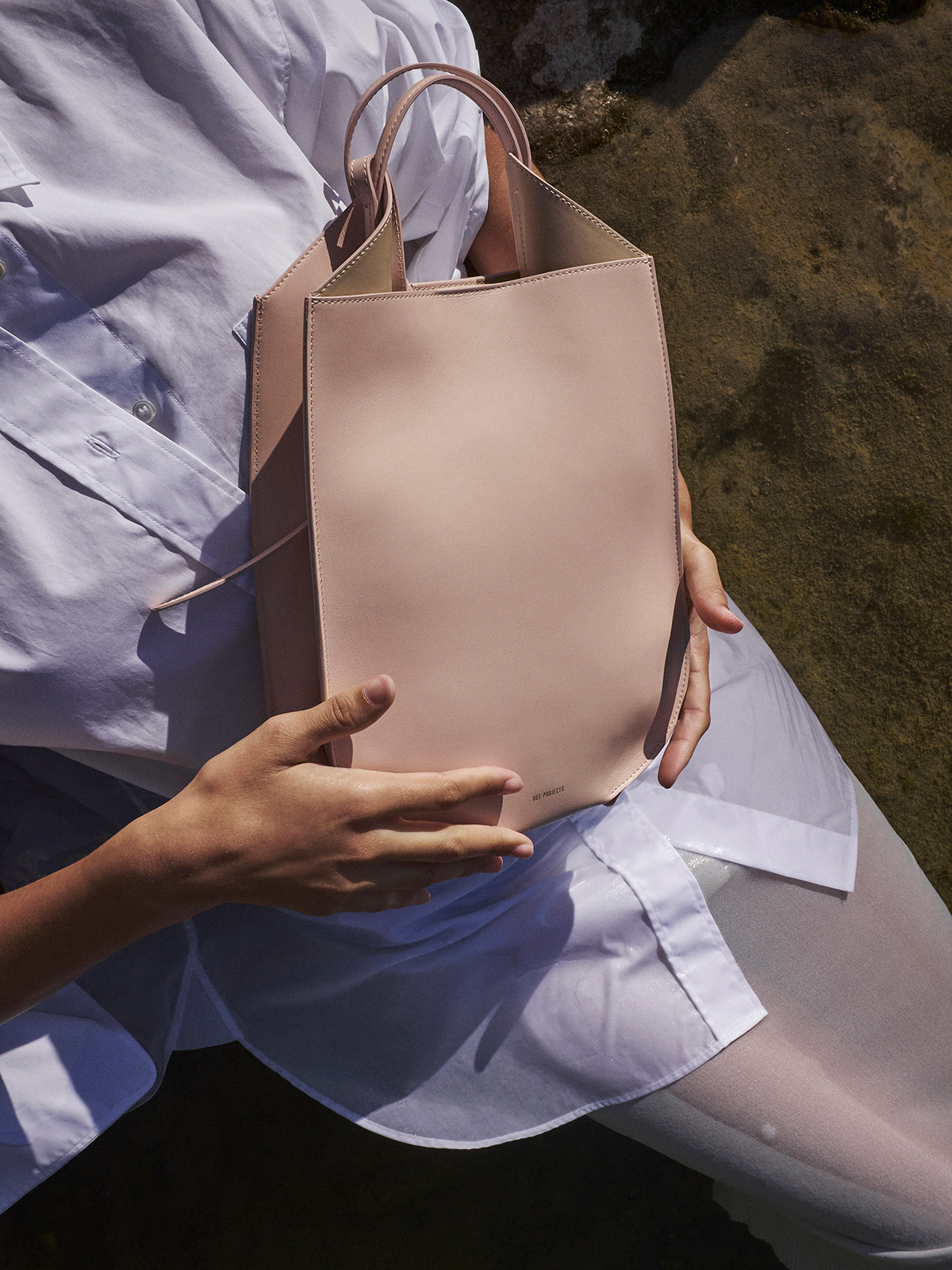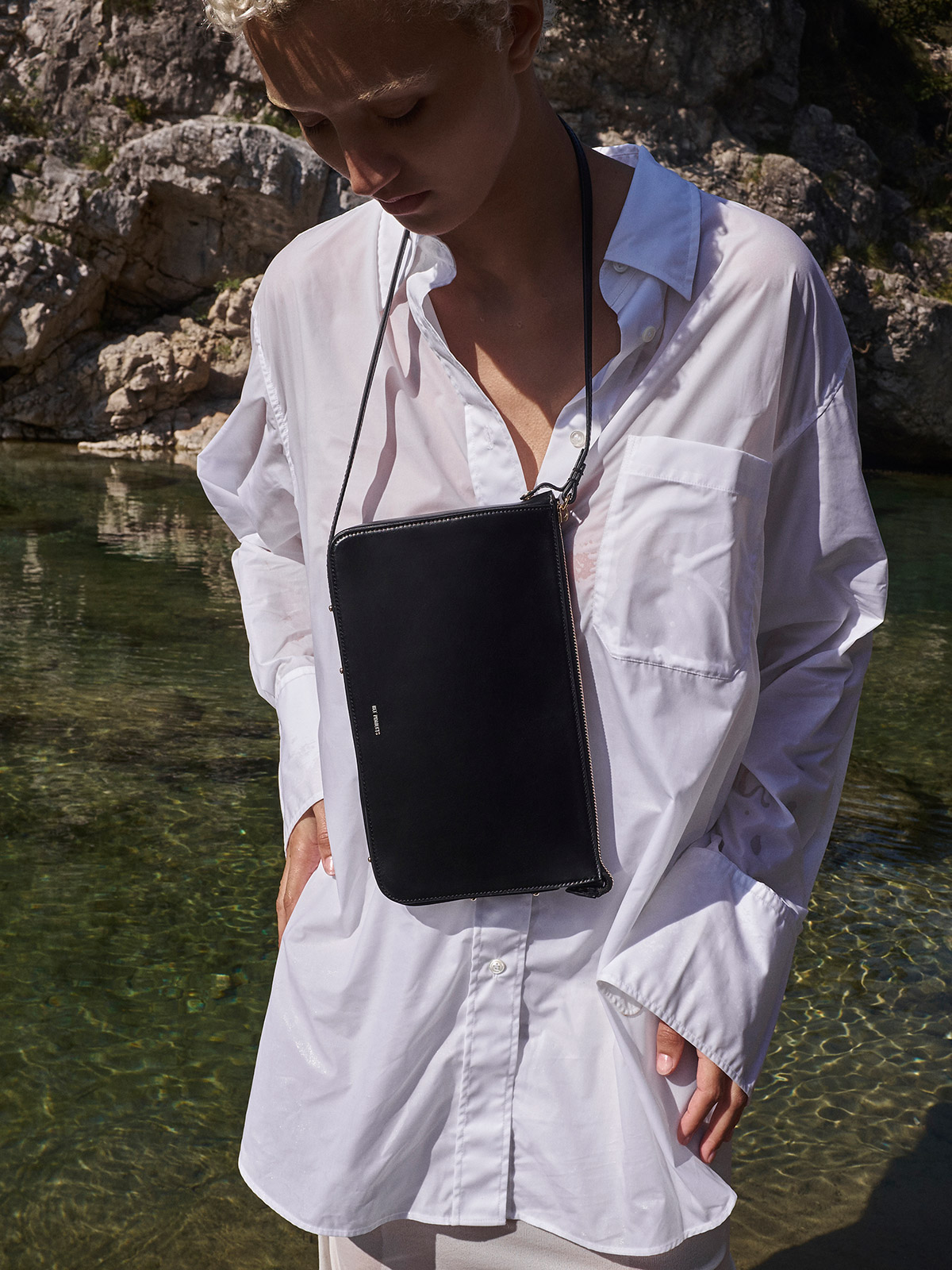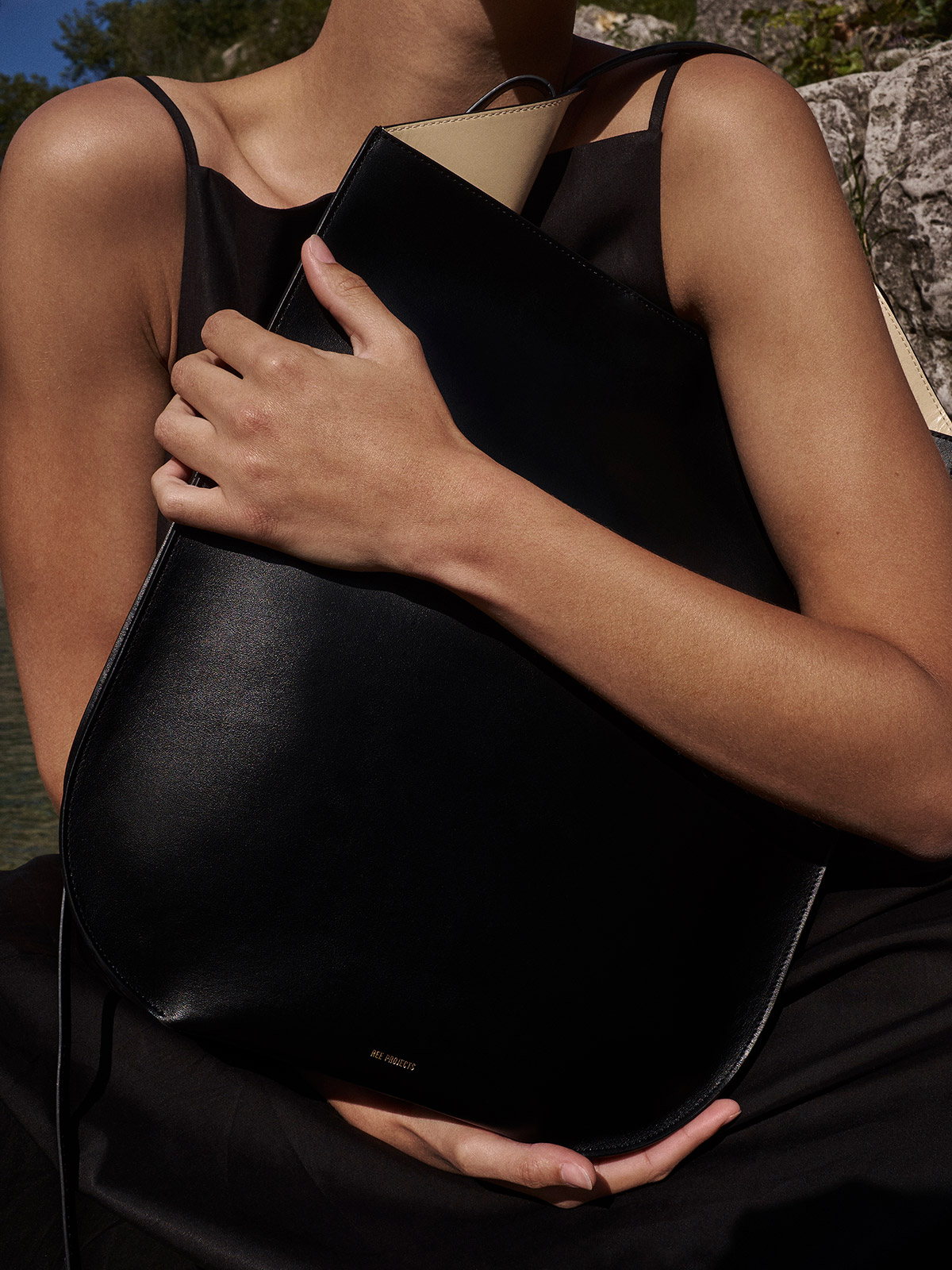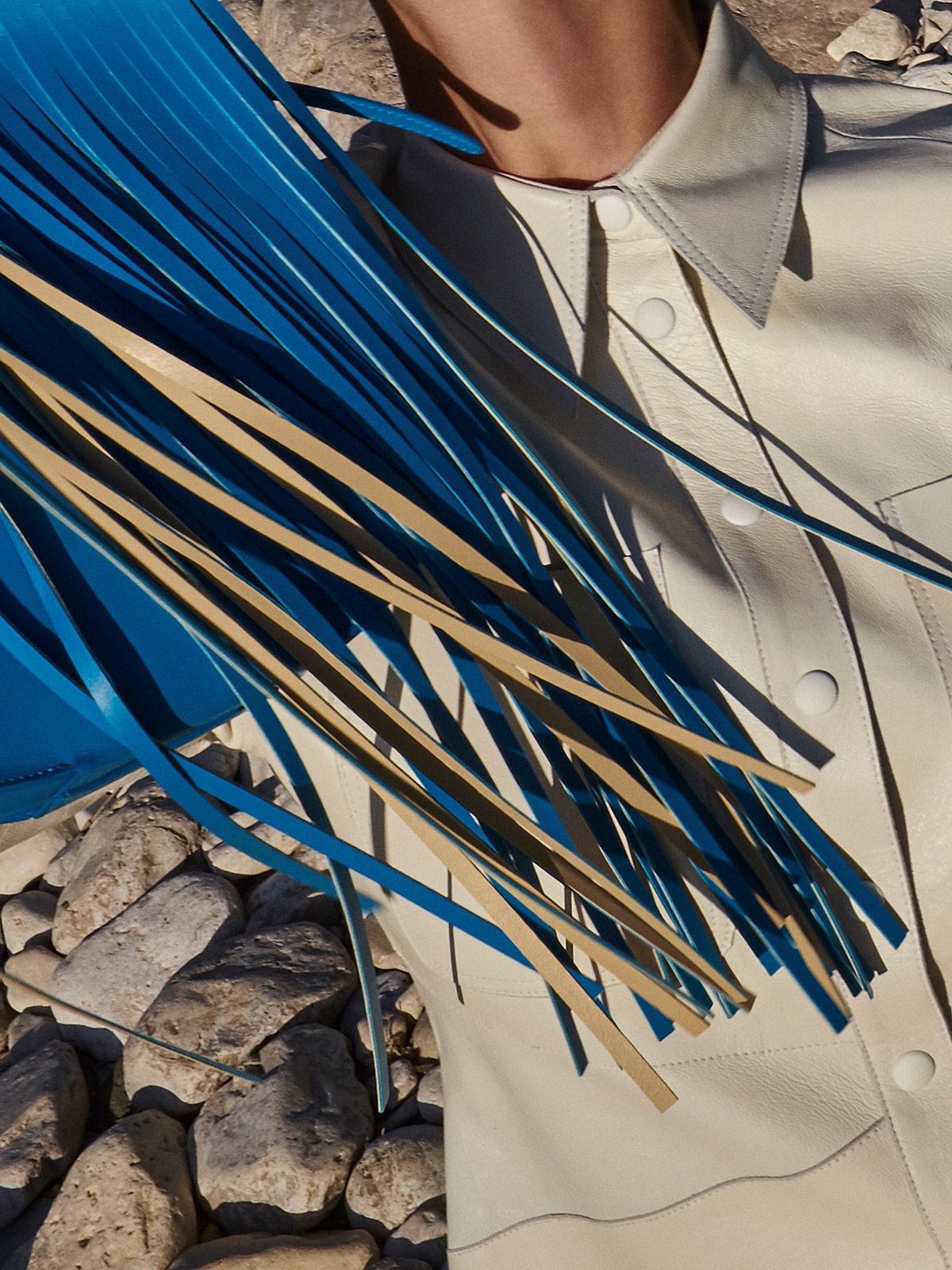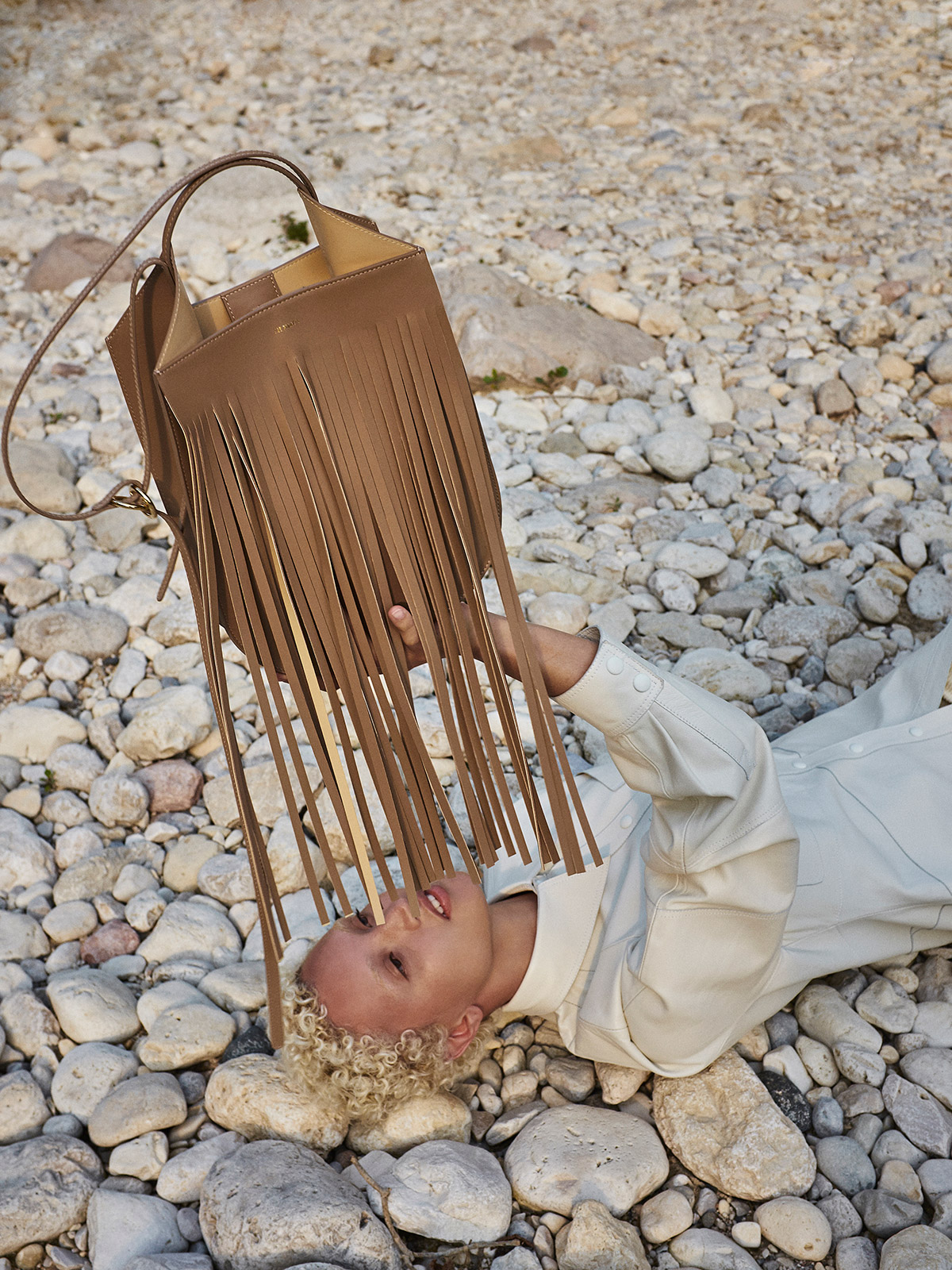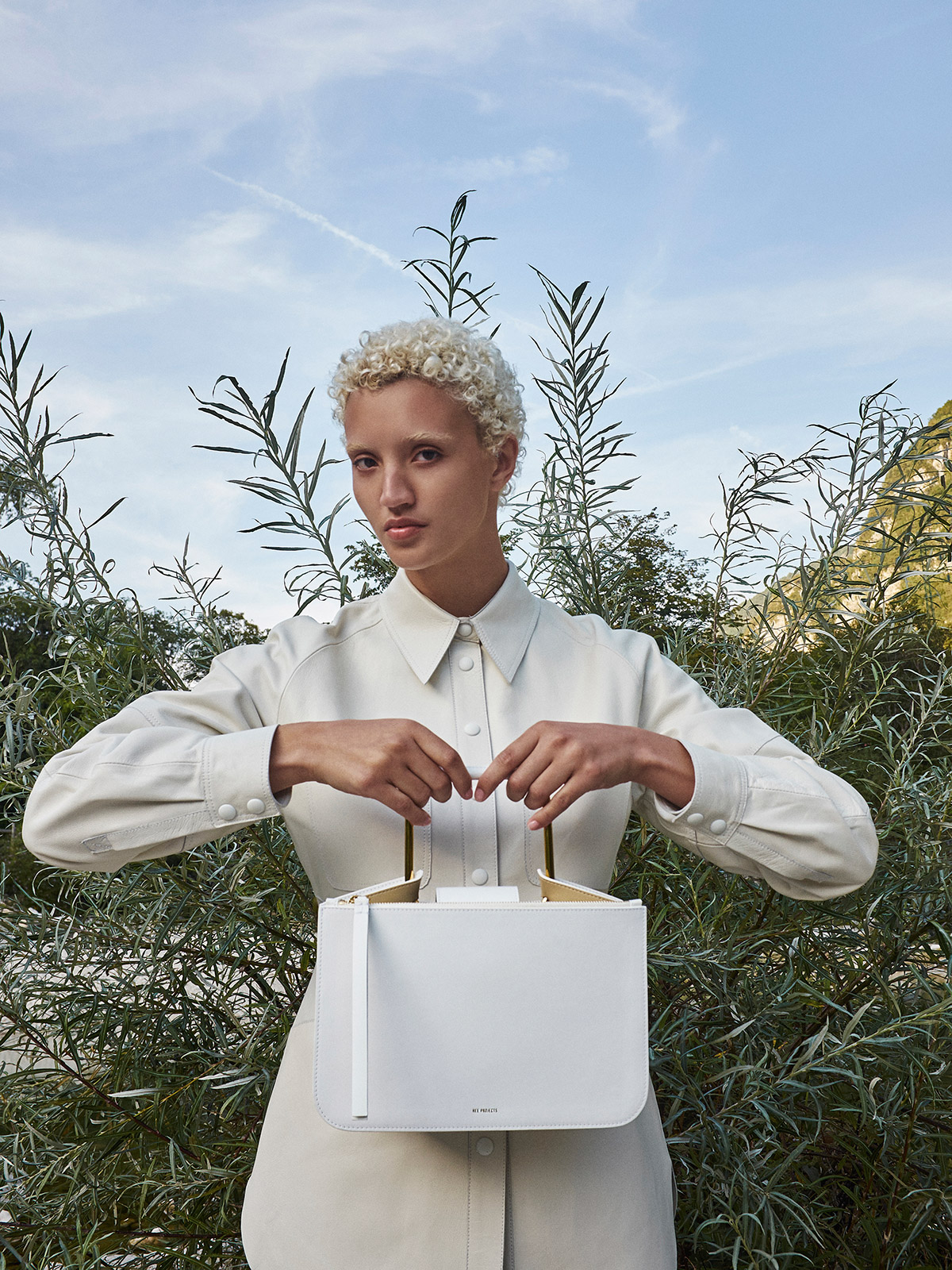 ---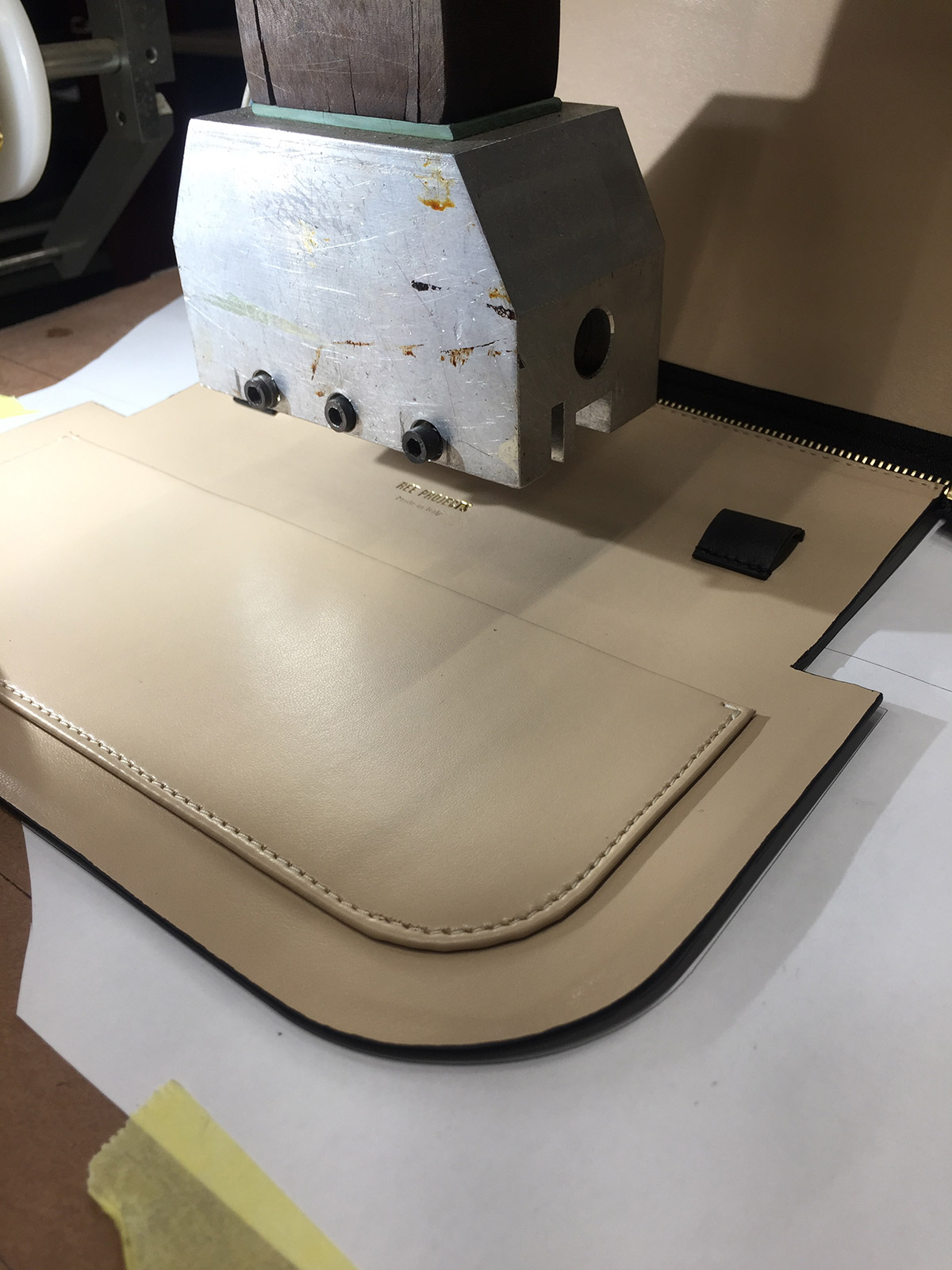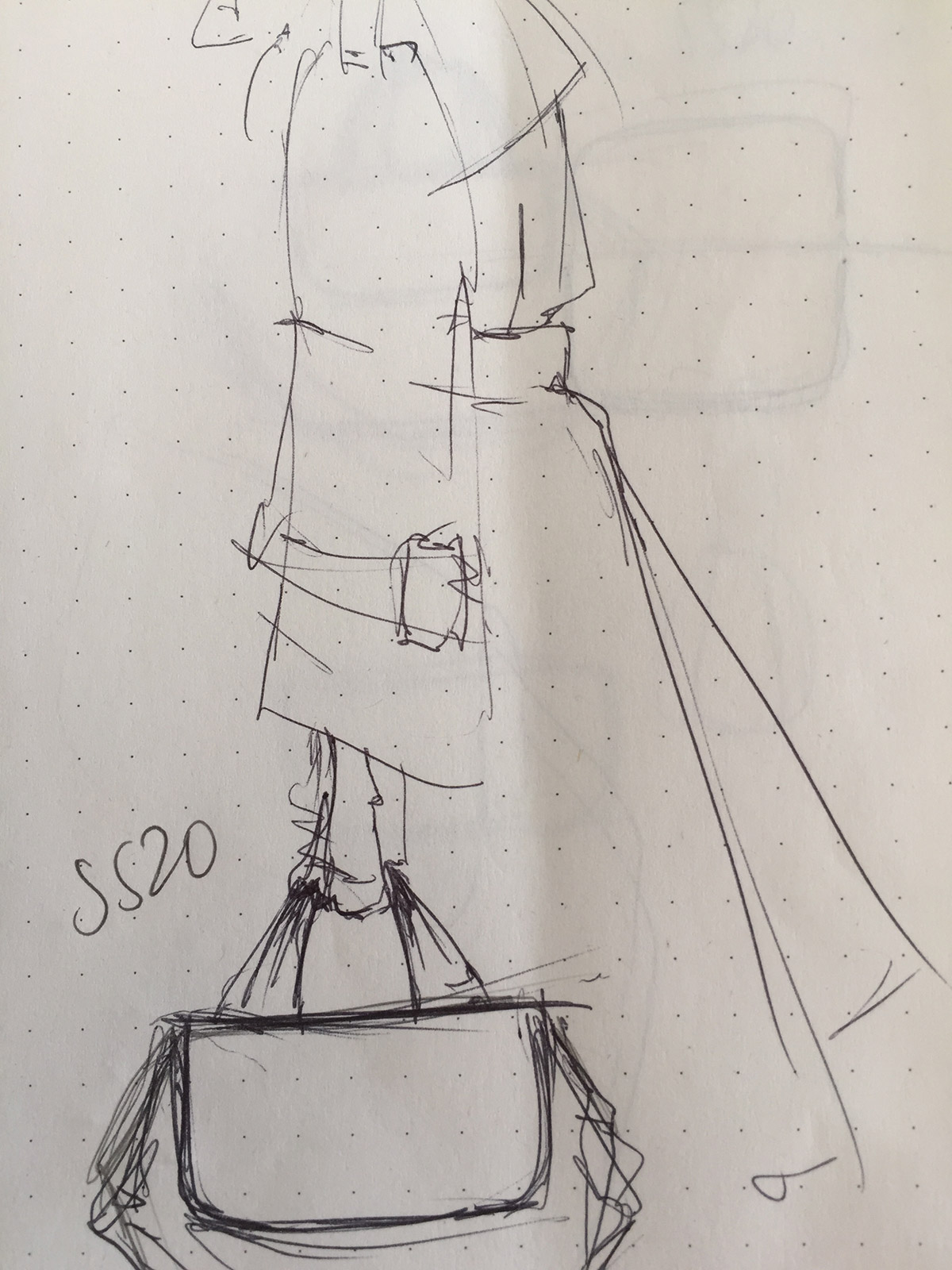 ---