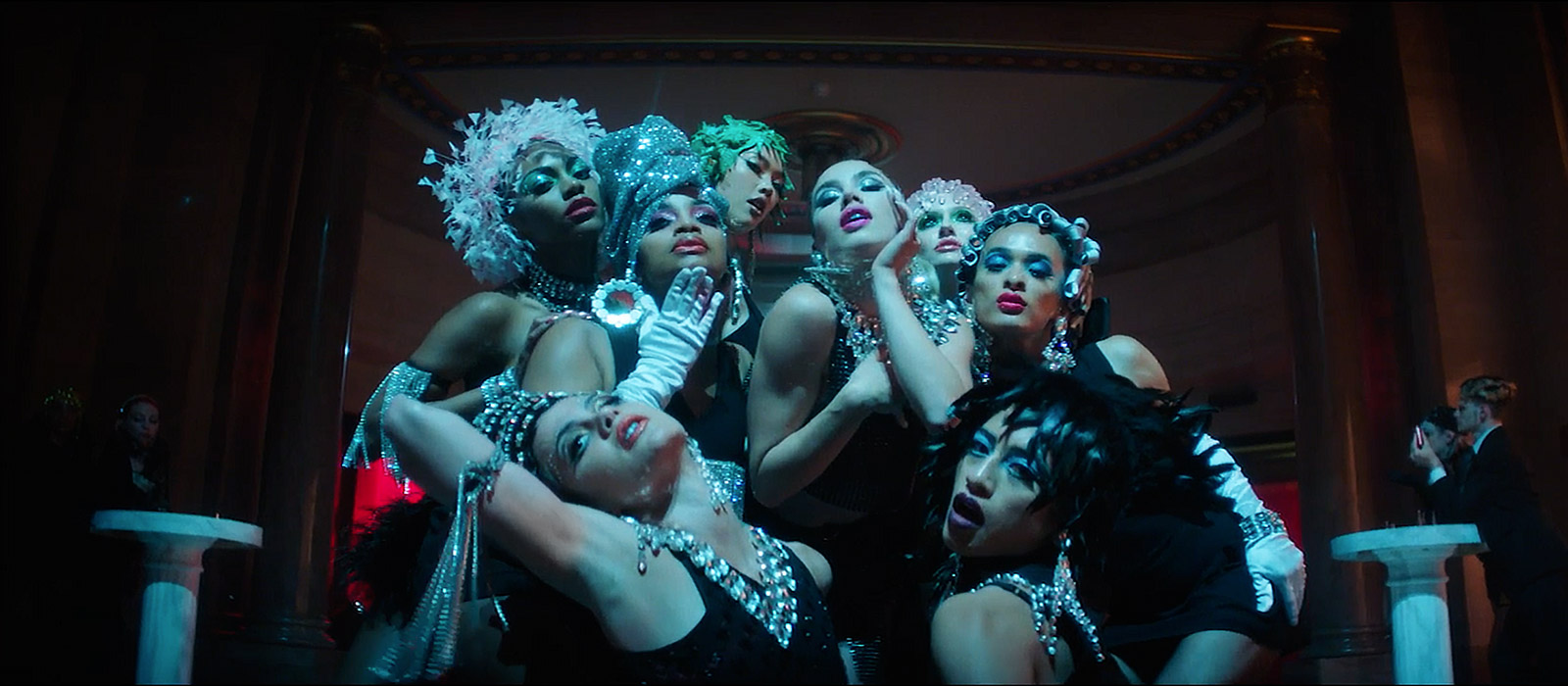 Isamaya Ffrench
A penchant for the strange and subversive gives Isamaya Ffrench's original beauty looks a jagged edge.
---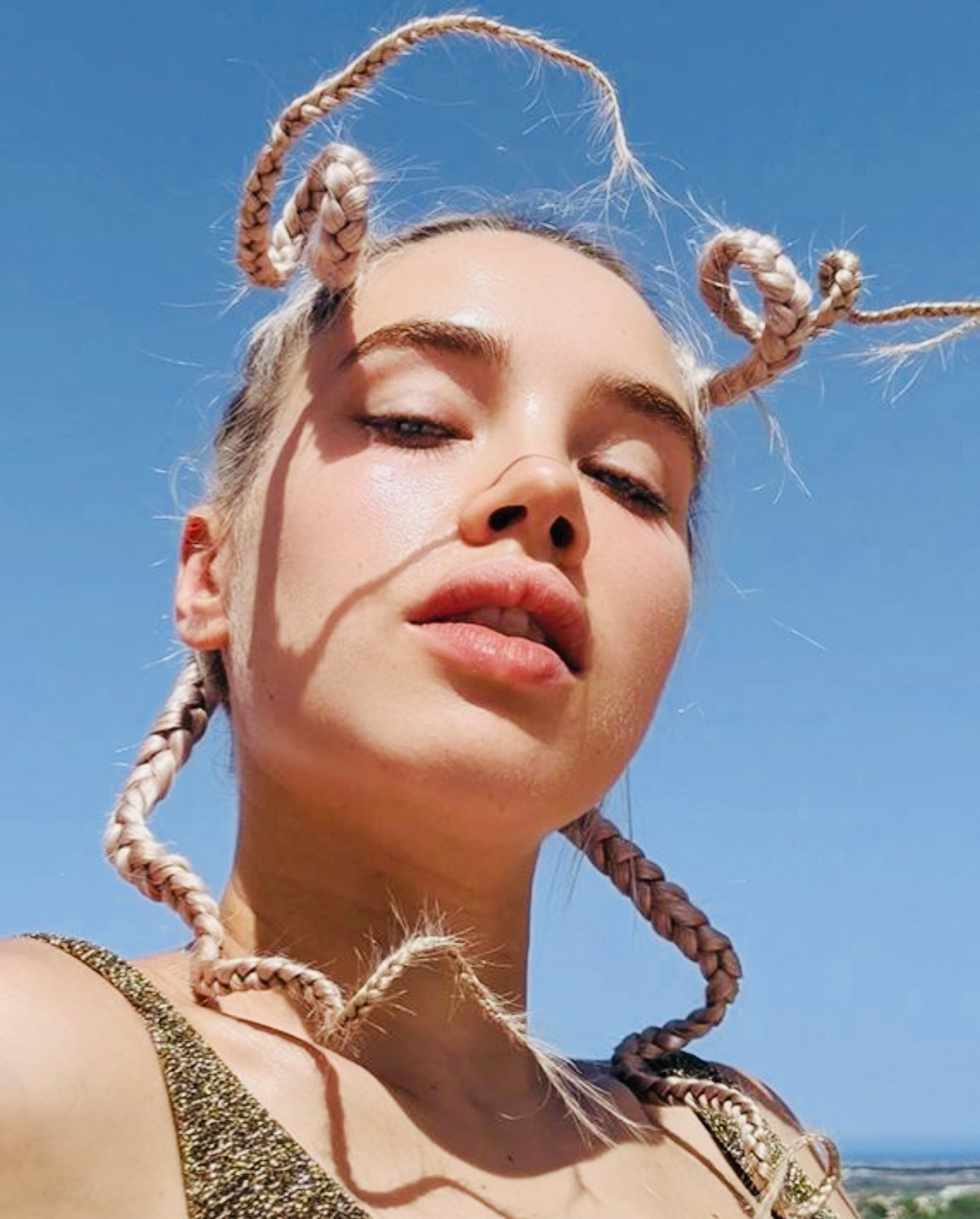 Isamaya Ffrench on what she's into creatively:
I remember buying the Kevyn Aucoin book, Making Faces, when I was 7 years old. That was probably the beginning of my interest in creative direction and makeup. I get to work on interesting projects thrown my way by cool people and produce some of my own ideas! I don't like to label what I do. I loved working on my WePresent project. I wore a 13-pound prosthetic head full of tentacles, which was a highlight. I've also gotten to transform into different beastly characters.
On shifting beauty ideals:
Beauty is an ever-changing set of rules dictated by a multitude of different cultures, ideas, and rituals. The notion of what's considered beautiful has changed over time: from the curvy and pale bodies captured in Renaissance art, to the tall, tan, and muscular supermodels in the '80s magazines, and everything in between. It's all tied to culture—ideas of fertility, wealth, and who or what people set as an ideal. The history is extremely interesting. Makeup is only a fraction of the equation. Questioning those ideals and looking for alternatives is what drives and shapes me.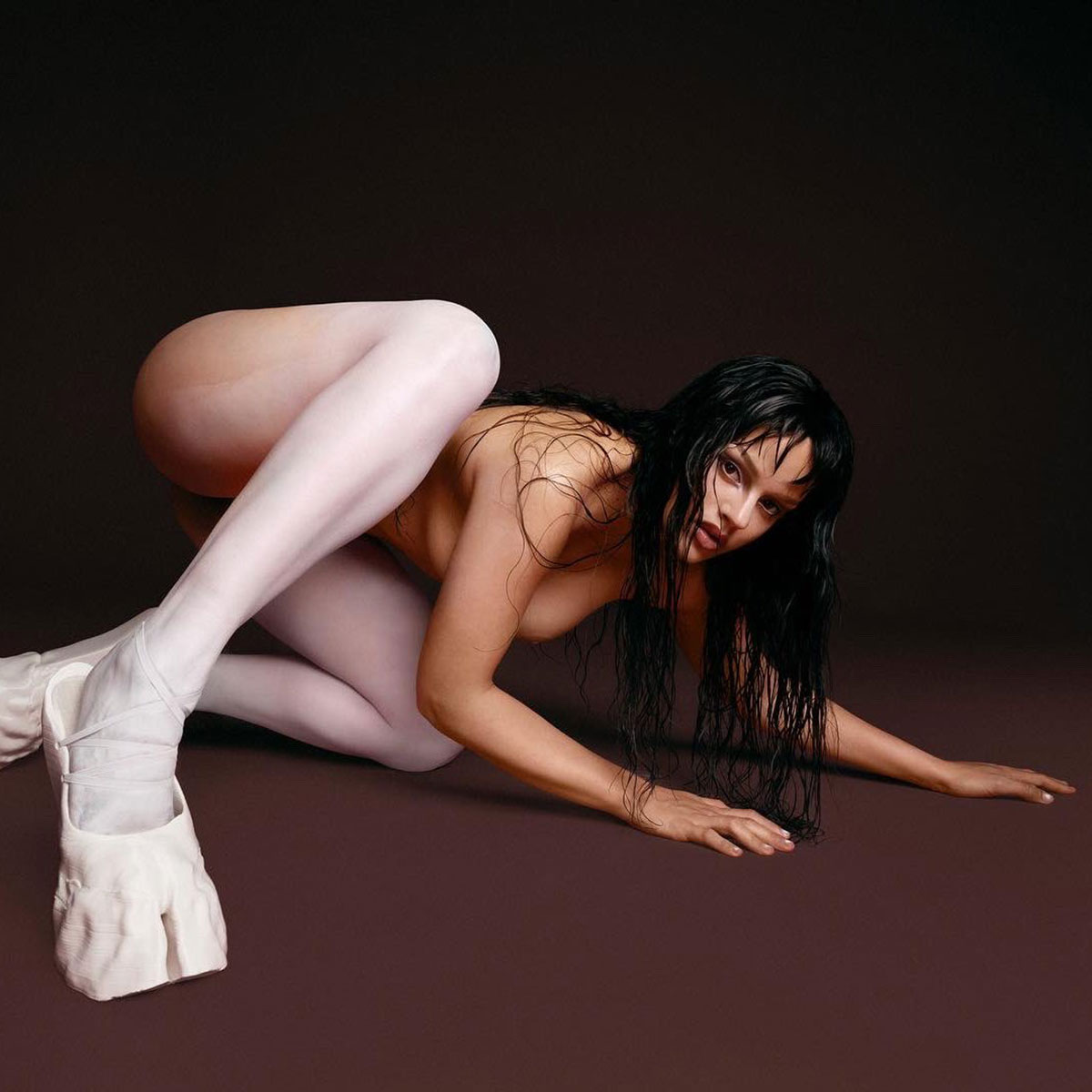 Rosalia shot by Daniel Sannwald. Makeup by Isamaya Ffrench
Arca by Hugo Comte for Byredo Astronomical Mascara. Makeup by Isamaya Ffrench
You May Also Like: Designer Collections
On concept collaboration:
Every project starts with a conversation with all the creatives on the team. I do a lot of image research to keep myself inspired, but I'll usually pick up on something someone says during our talks—a simple thought or comment—then turn it into a makeup idea from there. It's rarely a makeup idea from the start. That's why people think I use weird things to create the final looks. I'll use anything that comes to mind to reach the desired result, whether it's makeup-related or not.
On using passion and skills to stay sharp:
It's important to look inwards often. The world is full of horrific things but there is also epic beauty to be found if you look for it. Turn off the news, and keep reading, exploring, and having interesting conversations with interesting people. It all comes down to being curious. When you're motivated and excited about doing new things, you will put in the work, research, and learning without much effort.
On helpful advice for novices:
If you'd like to get into this business, give it your all, even for the smallest projects. And always trust your creative instincts. Choose sleep over everything! Be polite and kind—it gets you farther than being rude. And take the time to explore your own ideas.
Jo Malone Night Collection Campaign Cologne by Elizaveta Porodina. Makeup by Isamaya Ffrench
Cover of Alto Arc album by Elizaveta Porodina. Makeup by Isamaya Ffrench
On current inspirations:
I love painter Phil Hale, but my two oriental cats are the most inspiring creatures I've come across in a while.
Favorite makeup products:
Shiseido Synchro skin concealer for its coverage, Suqqu framing eyebrow liquid pen for its precision in faking hairs, and Sensai designing liquid eyeliner because it's refillable. I'm also releasing my own makeup collection in June and can't wait to show it to the world.
Favorite mantra: "Get on with it."
Vivienne Westwood Spring Summer 2022 Campaign by Juergen Teller. Makeup by Isamaya Ffrench
---
You May Also Like: Women's Equality Day