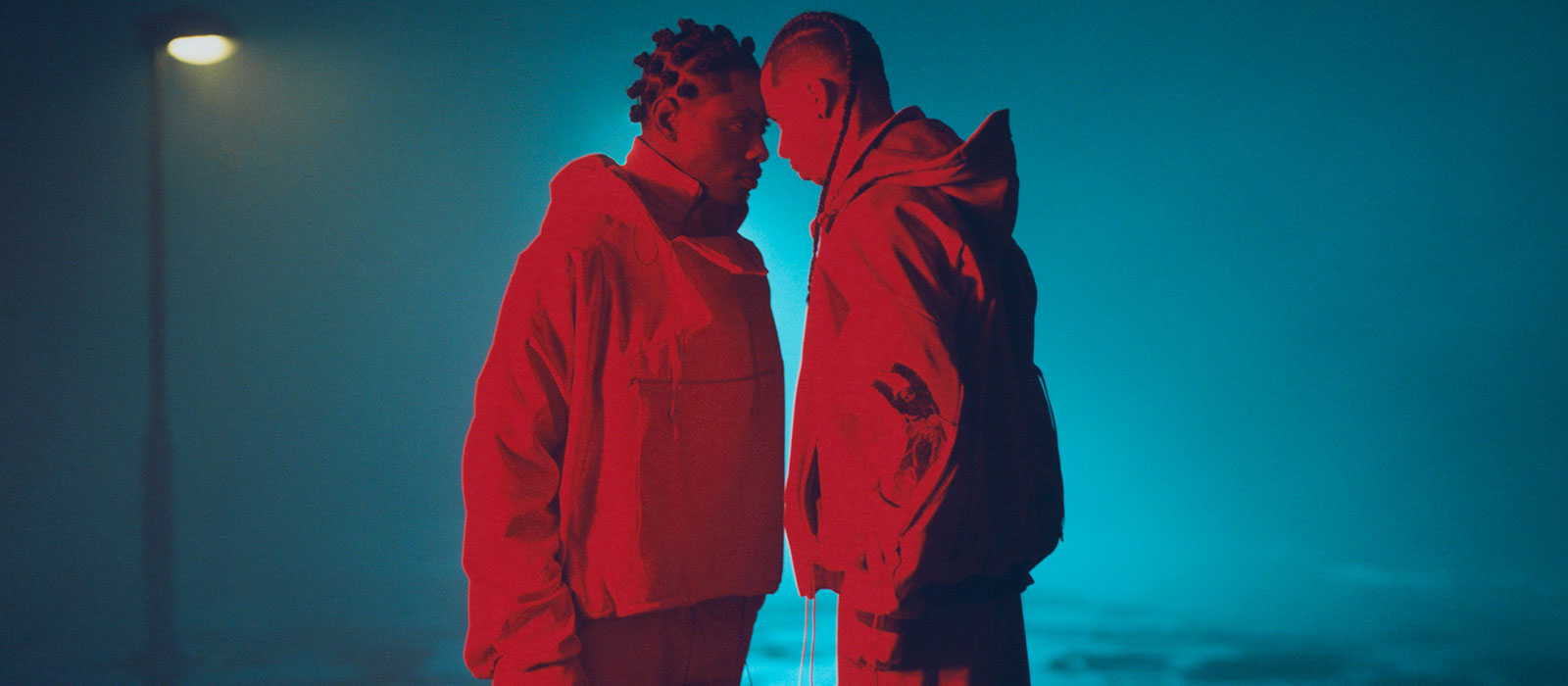 Saul Nash
Fashion Designer
London, UK. April 28th, 2021
Interviewed by Alexei Key
Hailing from North East London, the menswear designer, Saul Nash, employs his background as a choreographer to create clothes inspired by movement and expression.
---
You May Also Like: Fashion Designer Marc Jacobs in conversation.
---
As a designer, I am extremely inspired by people and identity. Movement definitely shapes the way I design; I would describe my work as being kinetic and fluid.
In a nutshell, I create sportswear cut and designed for the liberation of movement.
My designs utilize performance and movement to challenge preconceived ideas around sportswear and the men who wear them.
Many factors have influenced my aesthetic. I would definitely say sportswear has played a role, but the aesthetic has also come through a relationship of what I need my clothes to do and how I want them to move. References to clothing worn by myself and the men I grew up around also play a part in this.
My AW21 collection, Twist, has been extremely meaningful to me, because it begins to delve deeper into the stories of the man wearing my clothes, and it was a direct result and vision of my own personal experiences. The way the clothes were presented came from a genuine moment in time. I like to think men could related to the universal story it told.
My work is like psychology, as though you're looking in the mirror. As designers, we can learn a lot about ourselves through creating, and this really has helped me to gain a better understanding of my own identity. It's helped me to learn new things about myself, while also giving insight into why I am drawn to specific things.
I have always been drawn to movement; that is an inevitable inspiration. But I am also inspired by feelings. It's weird, because they are not necessarily tangible, but feelings often can spark visual codes or a recollection of my own experiences.
My process is often driven by an intention of how I would like a garment to move. Sometimes a vision of how I intend to communicate my clothing can often influence the creative process or create a manifesto for the rules I will create for myself when designing each season.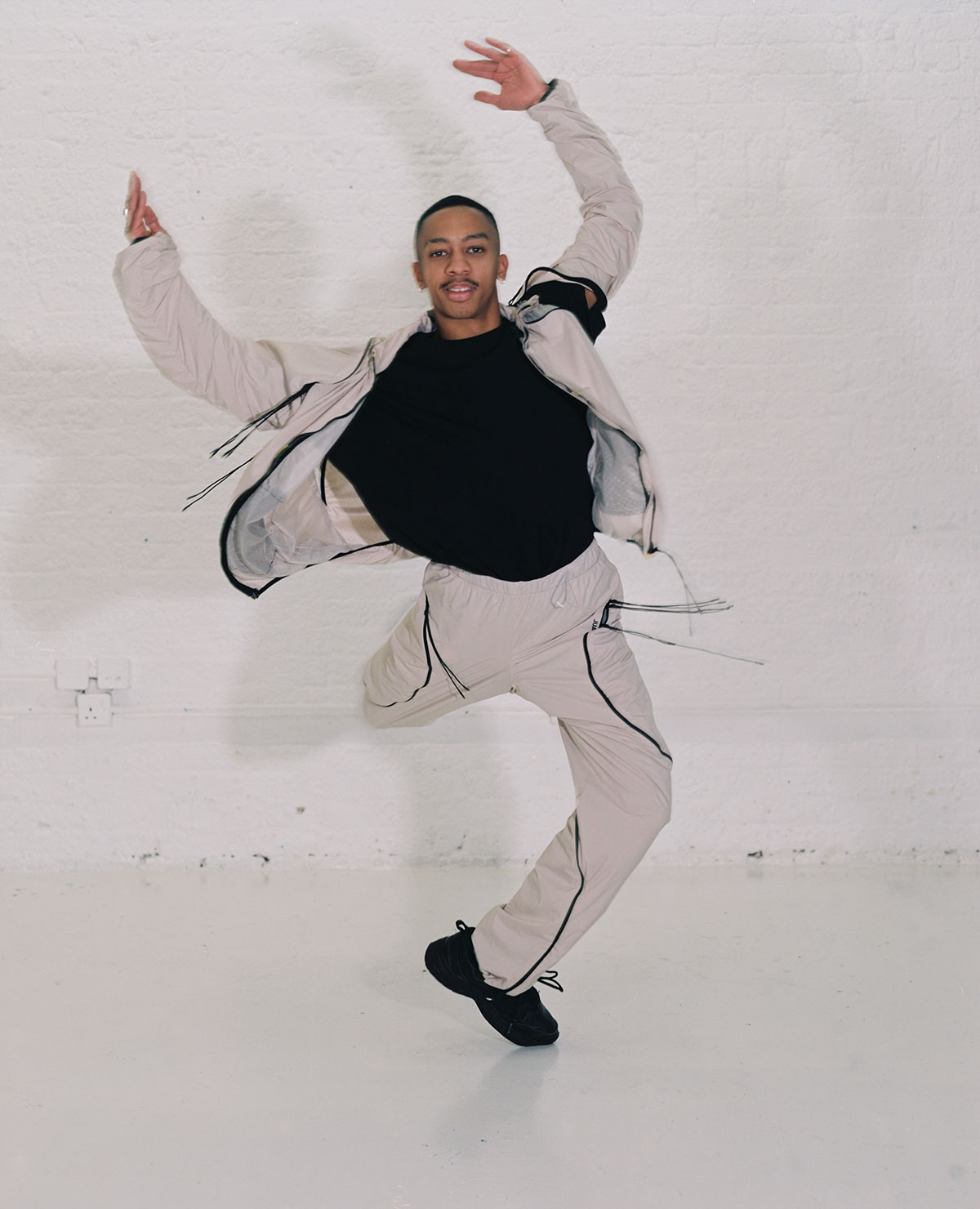 This year has definitely opened up our minds to new possibilities in fashion and challenged us as designers to propose new ideas around how audiences consume fashion. While there will be a hunger to reintroduce the more tangible aspects of fashion, I think digital will continue to be an exciting tool that has become a permanent fixture within the industry.
I have never really thought about legacy. Although I look to the future, I am constantly moving through each moment. It is not until after I have done something that I can look back and see the beauty in it. For me it's important to use my work as a platform to spark conversation around the things I see throughout my day-to-day life.
Favorite films: I recently watched Lizard, a 2020 short film by Akinola Davies. I really loved the scenery and being taken on a journey into the environment and culture of the characters.
Favorite music: Ckntrl's most recent EP has been on repeat in my studio for weeks.
Favorite pieces of art: I am quite drawn to photographs and really drawn to the work of any artist who can capture and depict real life in an almost theatrical way. I love the work of Ewen Spencer and Deana Lawson.
Favorite books: I rediscovered a childhood atlas a few months ago. It's not with me anymore but finding and reading through it during lockdown really ignited my desire to travel and explore the world.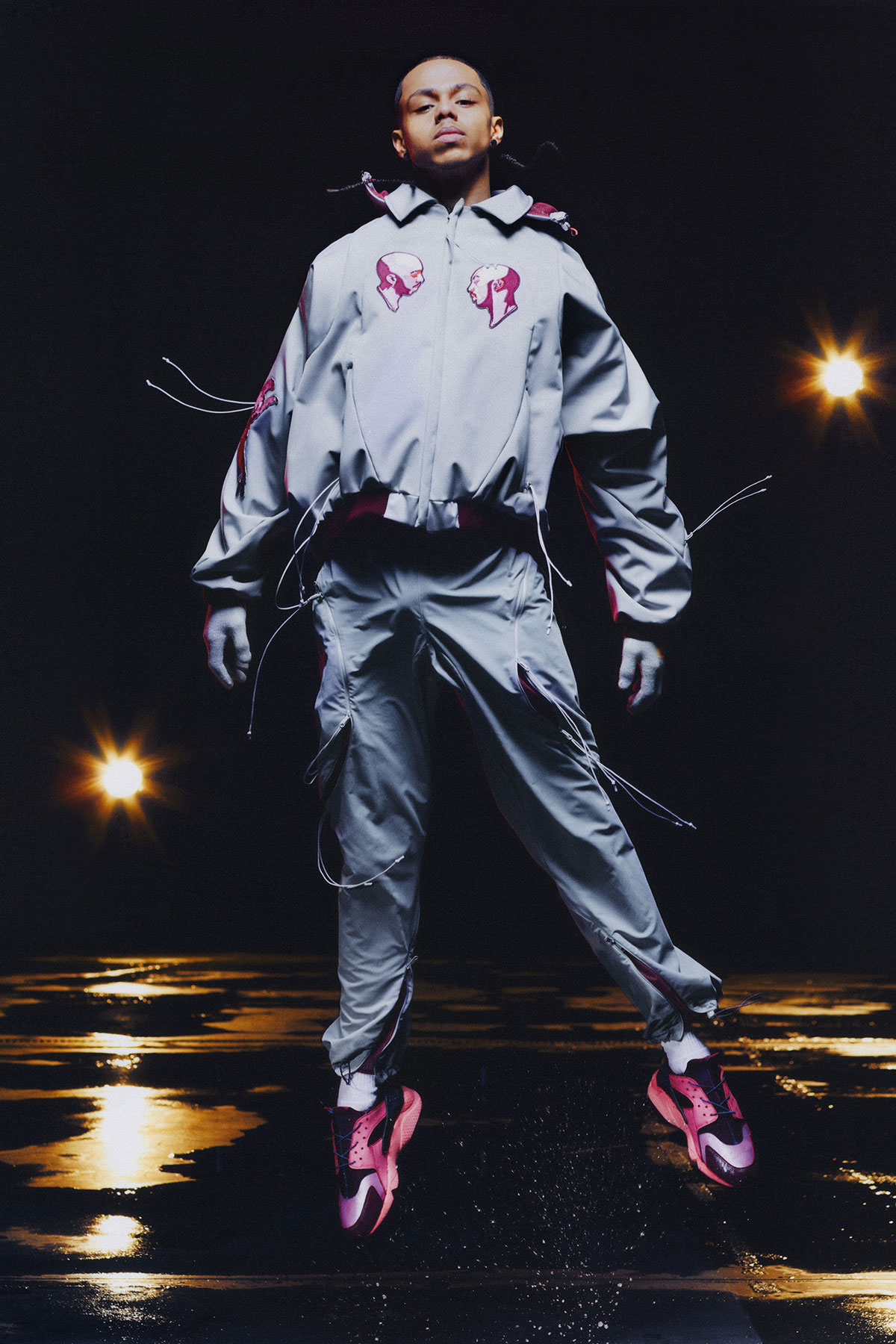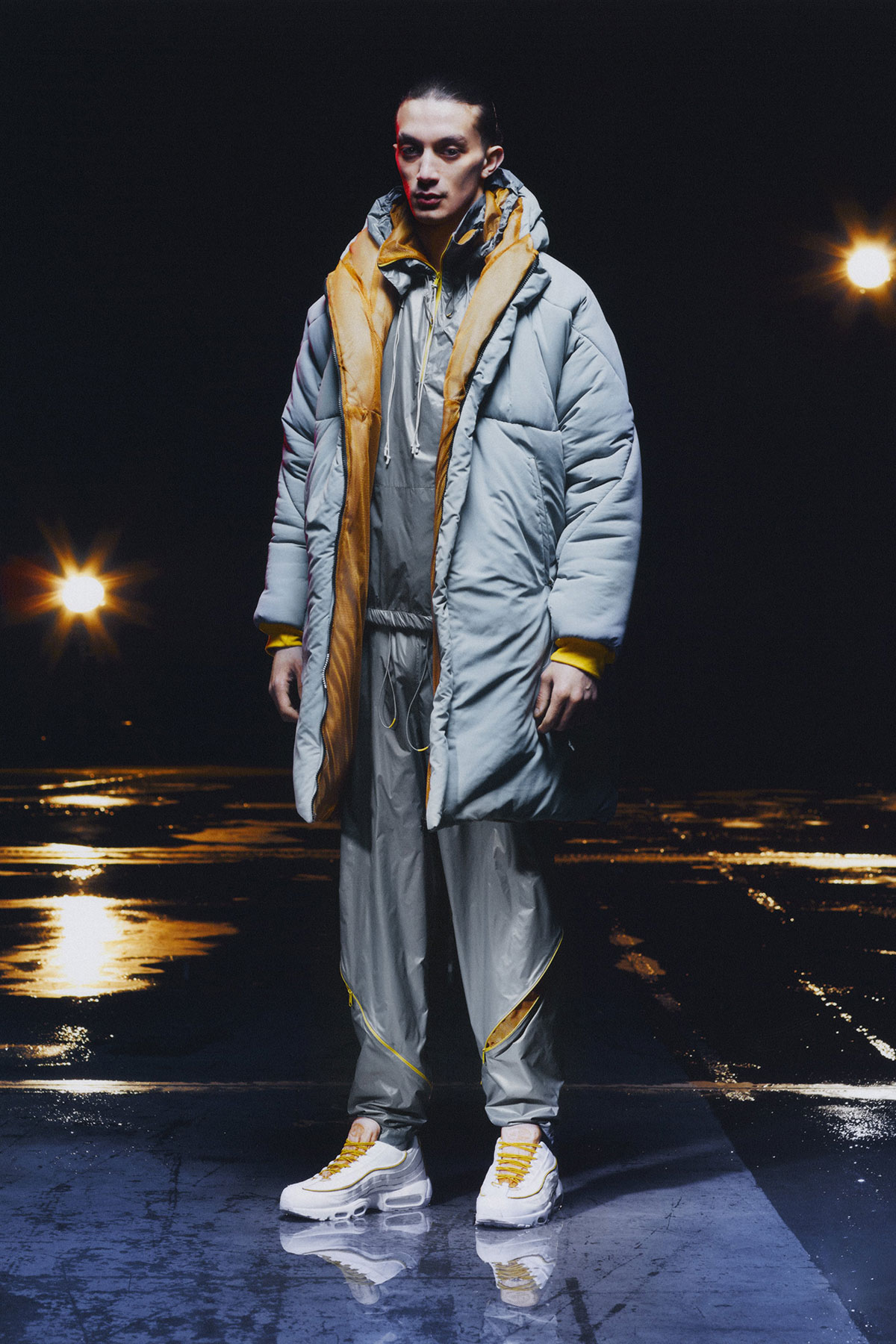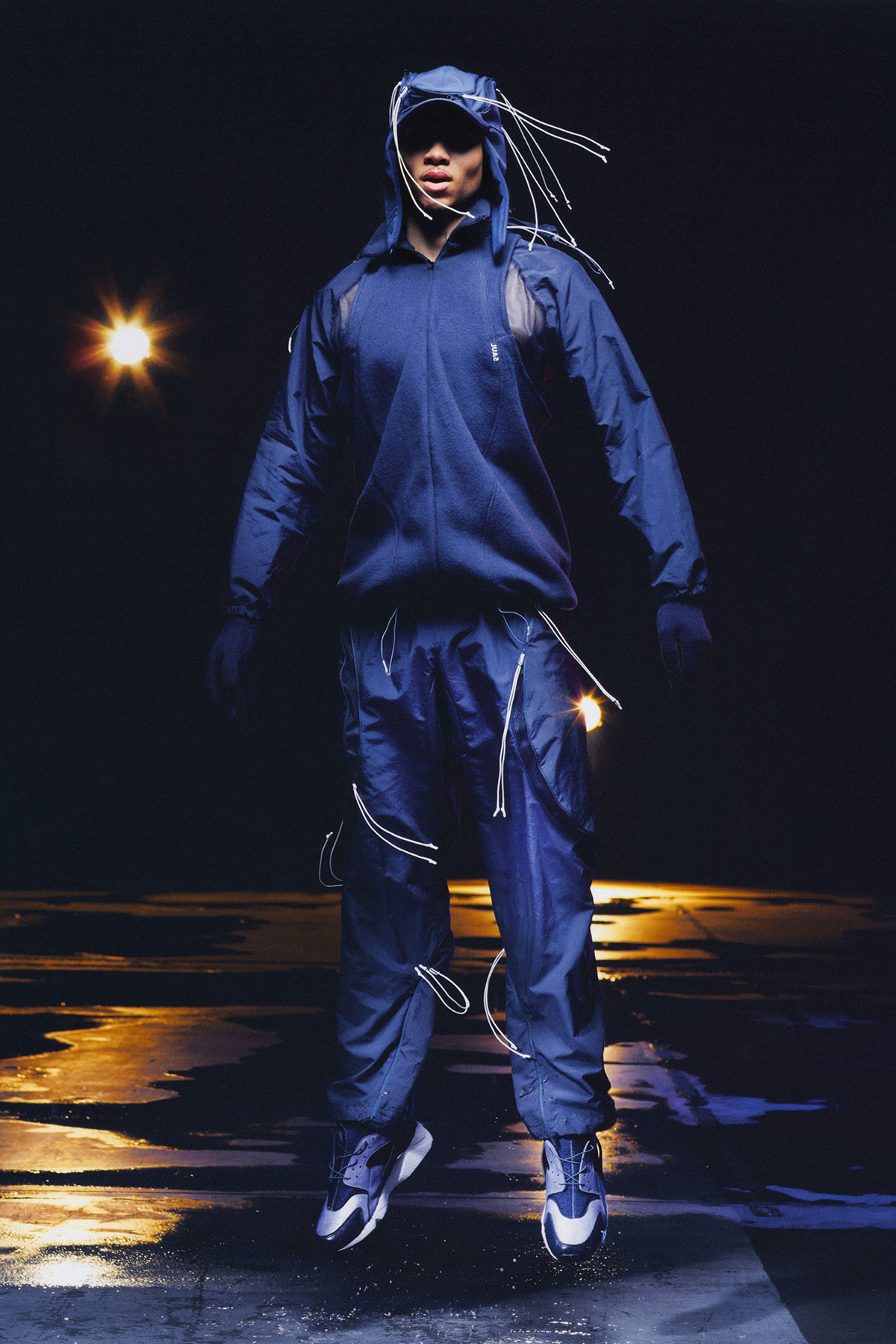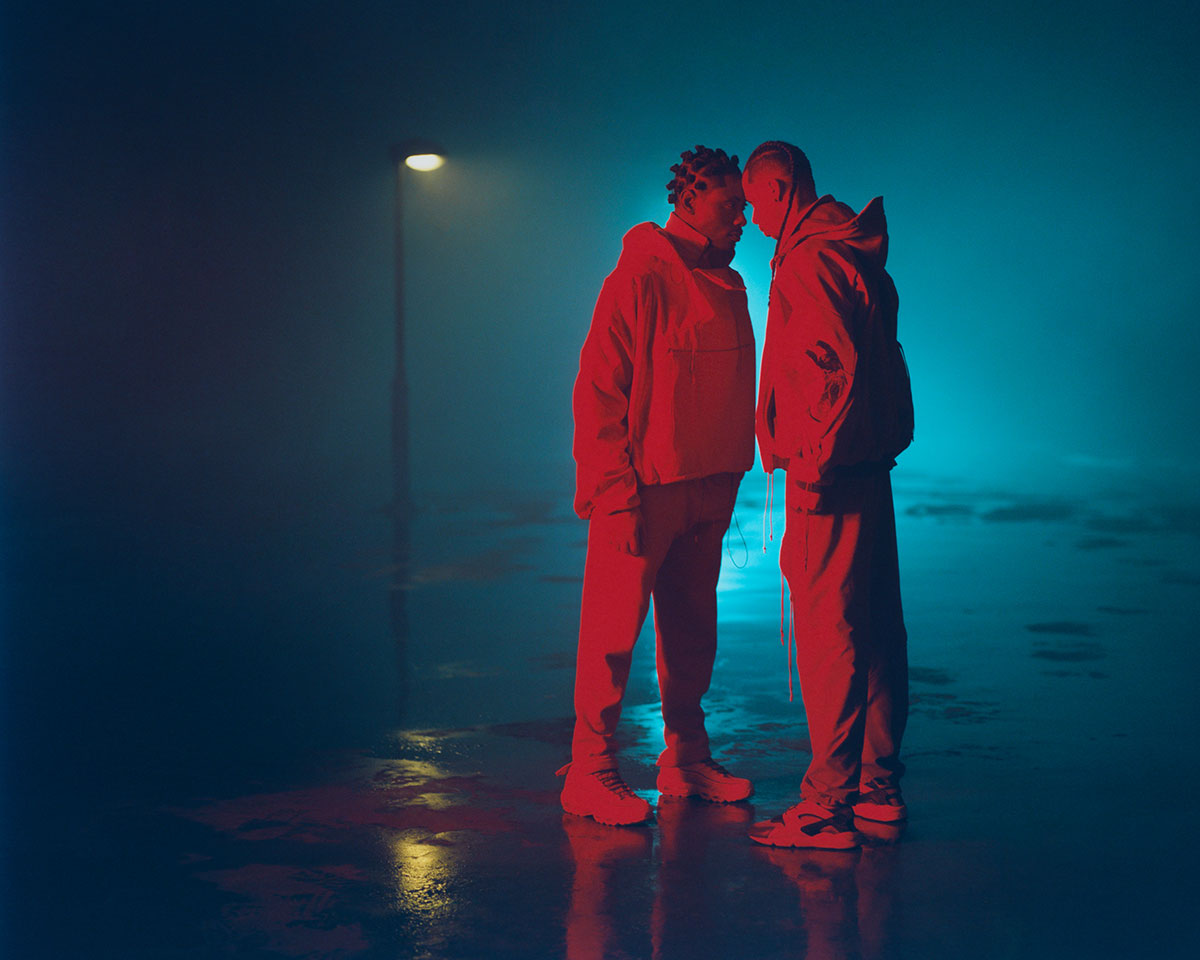 TWIST — Saul Nash AW21
---