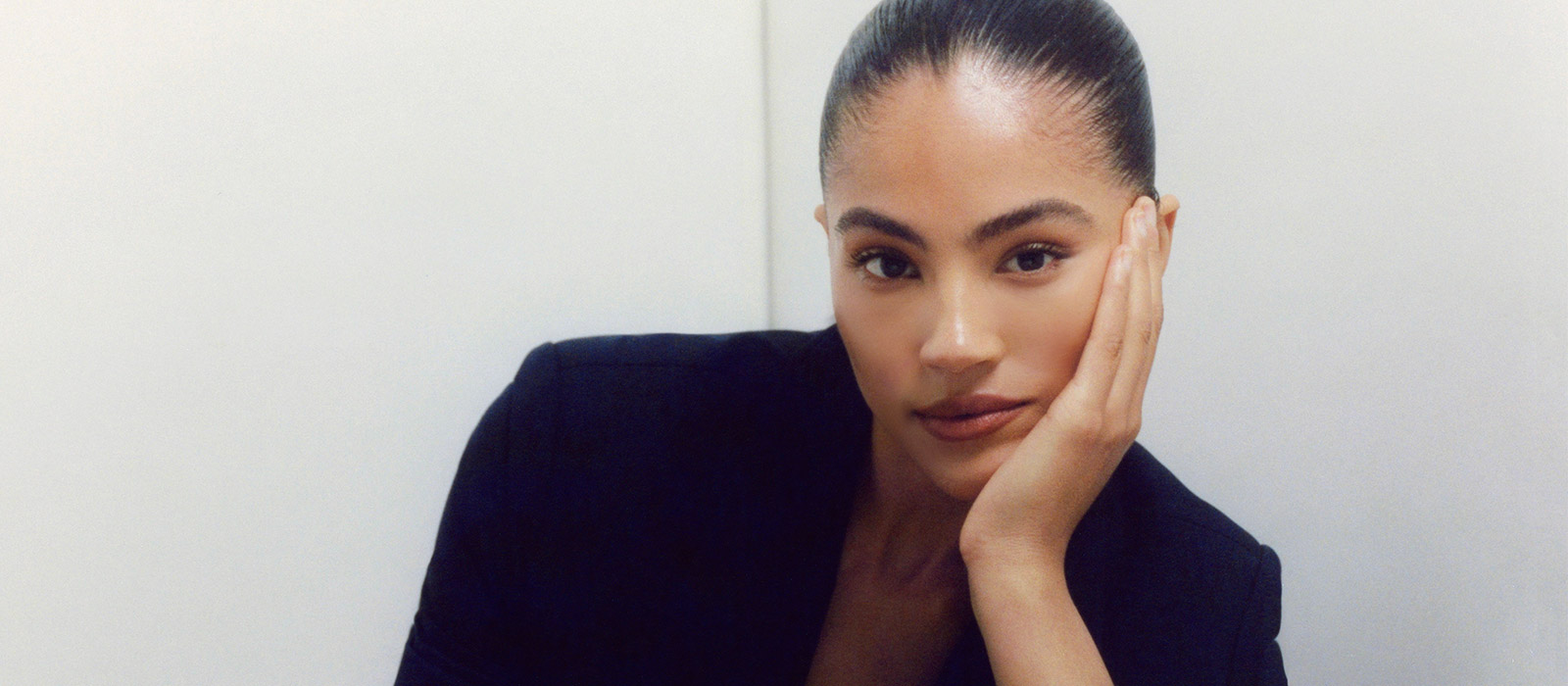 Sinead Bovell
Tech Entrepreneur, Futurist, Model
With a passion for technology that aims at pushing sustainability forward, model and entrepreneur, Sinead Bovell, is paving an innovative path. We get her take on the importance of forward-thinking entrepreneurship, defiant optimism, and youth leadership in forging ahead.
April 22nd, 2021
In collaboration with Monse
---
Sinead Bovell: I am a model and the founder of WAYE (Weekly Advice for Young Entrepreneurs), a tech education company that educates young people on the future of work and life with advanced technologies. Although the two may seem like completely opposite worlds, in many ways they intersect and complement one another. Fashion is one of the most influential drivers of culture. As we move toward a world that is entirely underscored by technology, I think it is so important that everyone understands how these technologies work and how their lives will be impacted. Concepts in advanced technologies need to be mainstream, and fashion helps me do that.
Previously I worked in the corporate world both prior to and after getting my MBA, where conversations about technologies like Artificial Intelligence were the norm. Reading journals and white papers on the future of work was something I did as an enjoyable hobby. It was stepping into the world of fashion that truly exposed me to the tech education gap, and the urgent need to create a bridge. I realized that conversations about advanced technologies weren't easily accessible or digestible by people outside of the industry, yet we have an entire generation who is about to step into a workforce that will look nothing like the one we have now. That's when I made it my mission to change that.
AI already plays a very large role in our lives: Every post you come across on social media. Every movie that's recommended to you on Netflix. Every time Gmail guesses what you are going to say. Every time you call an Uber. All of these actions are largely underscored by artificial intelligence. In the future, AI will play an even more forward-facing role. For example, most organizations will introduce digital workers that will share tasks with employees. We will soon see more music and art created by artificial intelligence. We will also see healthcare become a lot more precision-based and personalized.
What we can do with rapidly advancing technologies like artificial intelligence, and emerging technologies like virtual and augmented reality, is profound. For example, climate action is one of the highest global priorities right now, and it's also one of the UN's Sustainable Development Goals. Artificial intelligence is being used to generate insights from massive amounts of incredibly complex data that would be virtually impossible for humans to go through. Machine learning algorithms are able to generate climate predictions that can be used to help government officials make informed climate policy decisions. Building sustainable cities and communities is also a part of the climate trajectory. And emerging technologies like the internet of things will help make that possible.
In my opinion, climate action and entrepreneurship should never be separate. Every decision we make is connected to climate. How we get to work. What we eat. How we shop. So I really think our intentions for building a greener and more sustainable world need to be a part of the fabric of our startups and companies. Instead of retroactively making our products and services more sustainable, we need to do it from the start. We are very vocal about this at WAYE. In order to promote this type of climate action I think government incentives—grants, tax incentives, and the like—are incredibly helpful. But I also think young entrepreneurs are already of this mindset. Millennials and Gen Zs are really passionate about cleaning up our world. We've been mobilizing for quite some time, and it makes me really optimistic about the future and the young leaders that will soon be leading it.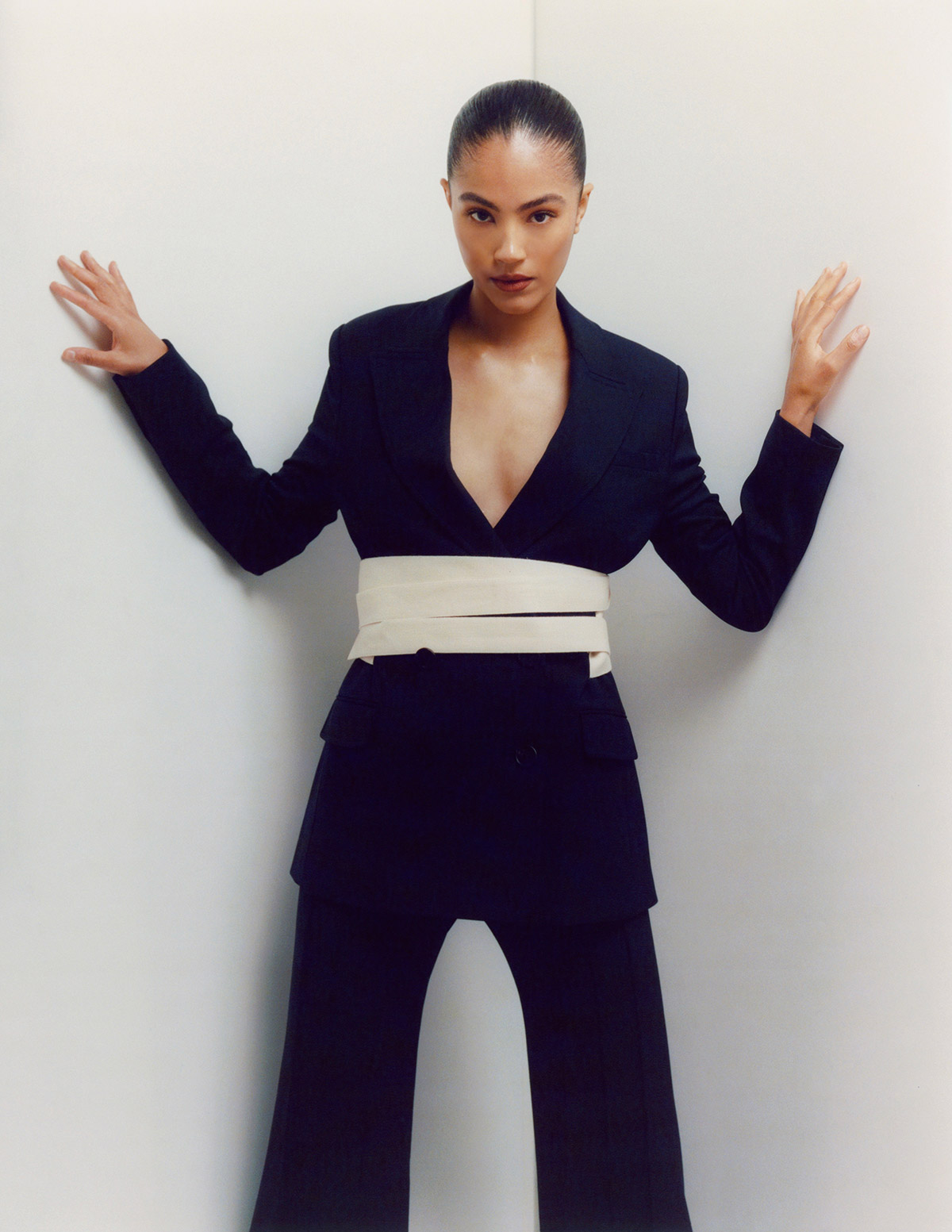 Sinead Bovell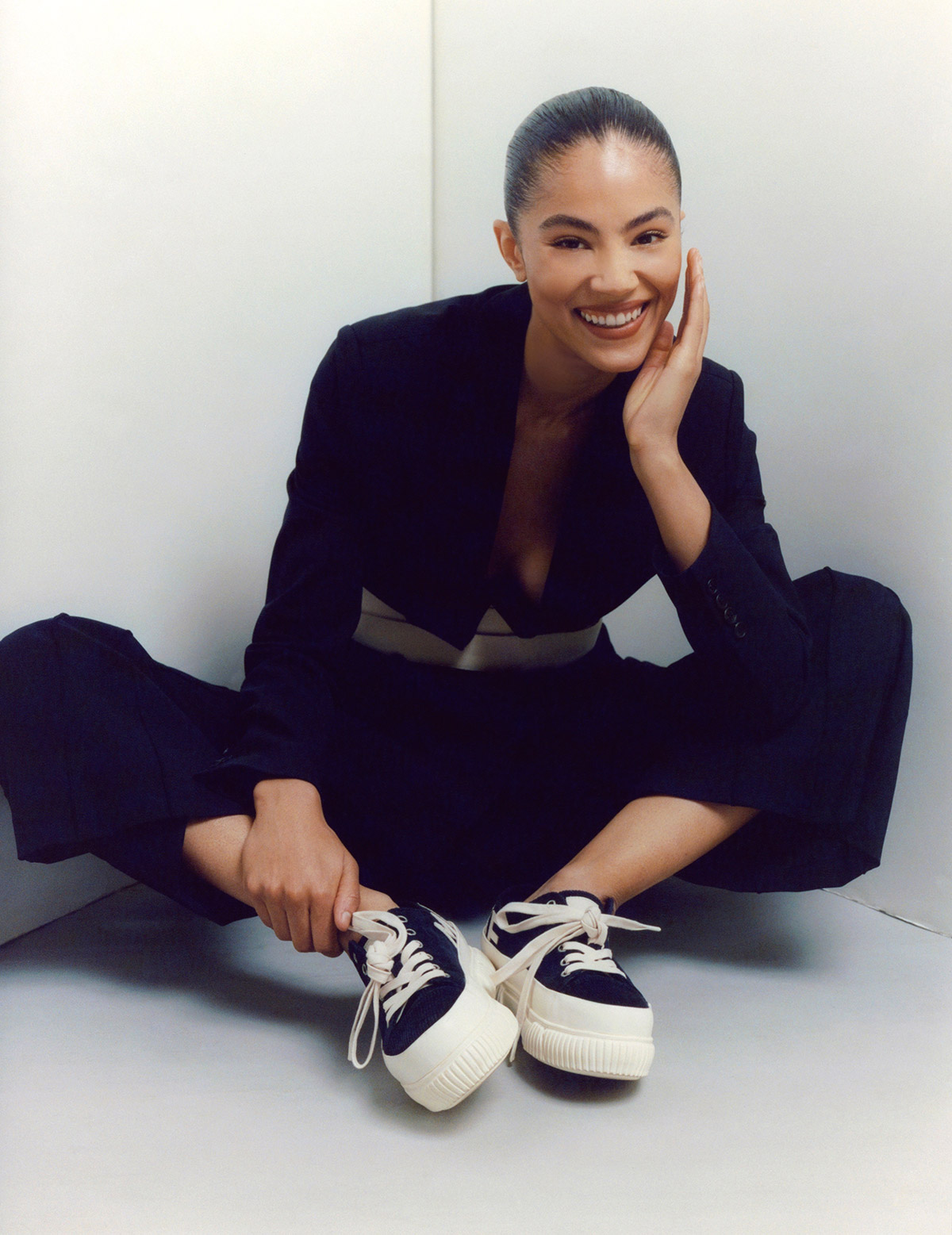 Sinead Bovell wearing
MONSE
After the first WAYE Talk I hosted on Blockchain in 2017, I knew WAYE was 100 percent the project I was going to build and see through until the end. Experiencing such a diverse room of models, actors, business executives and writers, all under one roof to learn about the future of technology, was a feeling I will never forget.
From there, a big turning point for me was in September 2020, when I was asked to speak on behalf of youth about the future of technology and global digital cooperation at the 75th session of the United Nations General Assembly. I was so honored to be selected for that opportunity and it was so inspiring to see world leaders come together to create a path forward that works for all of us.
I definitely believe that a major part of who I am today is because of my parents and family. How I see the world and how I want to change it are in large part because of them, and I am so grateful for that. Other pivotal moments for me were my experiences in the corporate world. I tried everything from finance to consulting, and I felt so lost when none of those opportunities were a fit. But I realize now that it was because they were never supposed to be. Knowing what you don't want to do can be just as valuable as knowing what you do want to do.
My family and my partner, the people closest to me, are who truly inspire me. They have been such an integral part of who I am and what I am building, and I channel a lot of that energy as motivation in my work. I'm also really inspired by my longer-term vision and what I think is possible in this world. When you scan the world and the news it can sometimes seem like we are surrounded by devastation. But when you take a second and think about what could be possible over the next decade, for example, it creates a lot of room for hope and change. And that's something I want to be a part of; Bill Gates is famous for saying, "We overestimate what we can do in two years and underestimate what we can do in 10." It's that 10-year vision that keeps me really inspired.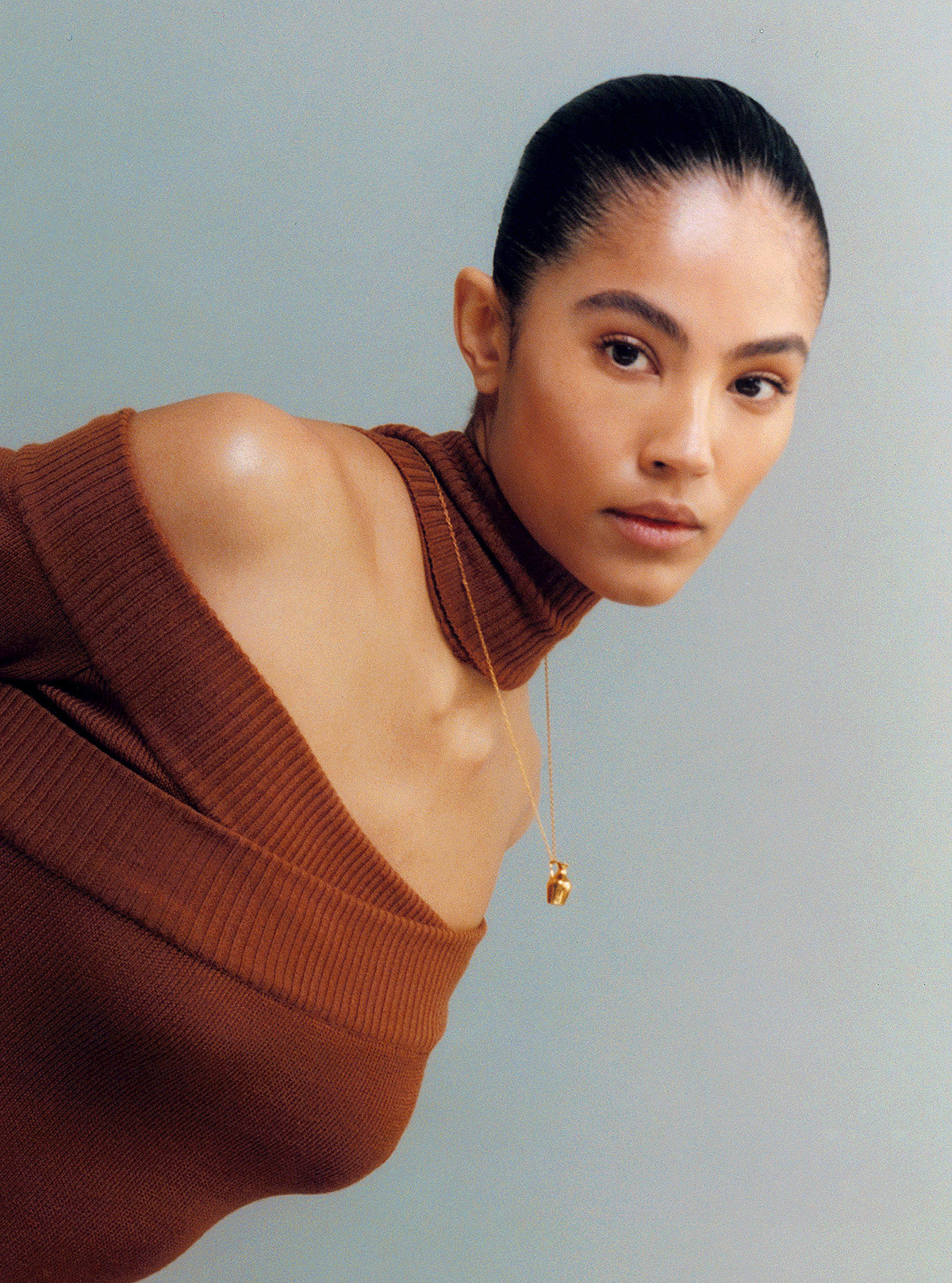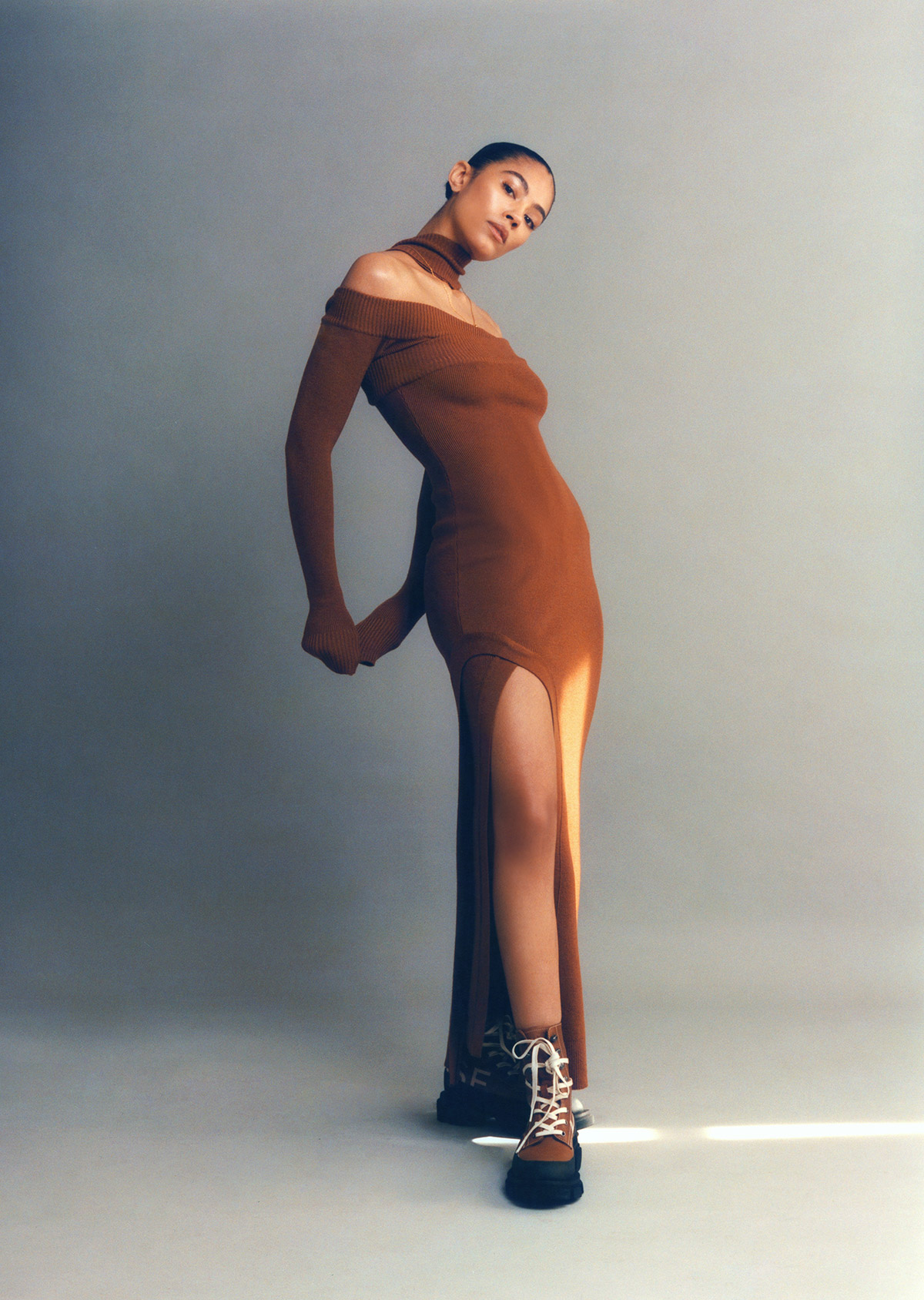 Building my own business and making some of the decisions I've made to charter a new path made me realize that your dream job is likely something you have to create yourself. It also changed my entire perception of success: I used to look at success as linear, and as a result would only consider jobs and achievements that mainstream society dubbed as successful. But building my own business and creating the life I envision has allowed me to define success entirely for myself. I have found that very empowering.
While creating my path, I've been exposed to some incredible tech leaders who I admire: Dr. Timnit Gebru, Tabitha Goldstaub, Amy Webb and Joy Buolamwini, just to name a few. I also think social-media platforms—the Catch-22 that they are—have brought researchers and founders together in truly interesting ways, while also building a whole new era of co-creation and support.
Being authentic is also important, and part of that means defining success for yourself. For me, that translates into creating your own blueprint based on who you want to be and the impact you want to make.
If I could be remembered for anything, it would be for making technology a language that everyone speaks. And I hope to make an impact, even in just the slightest way, on building technology on the right side of history.
---
View this post on Instagram
---
---
You May Also Like: Actor and Activist Ilfenesh Hadera on The Importance of Vibrant Diversity in Culture and Community